Soft Yellow Walls in a Swedish Apartment
Color makes people happy, and this Scandinavian apartment is painted in a harmonious color scheme of yellow and green tones. Every room in this 55-square-meter apartment is painted in a different "matt finish" color from Jotun.
The warm and inviting apartment is located in a quiet location in Stockholm, and I think that the interiors reflect this warm and natural location. There are also many original features in this apartment; the 1940s parquet floors, doors, windows, and wardrobes add character to the home.
Despite the modest size of the home, the rooms feel spacious and there is a good flow between the rooms. It's a lovely calming space with great midcentury accents.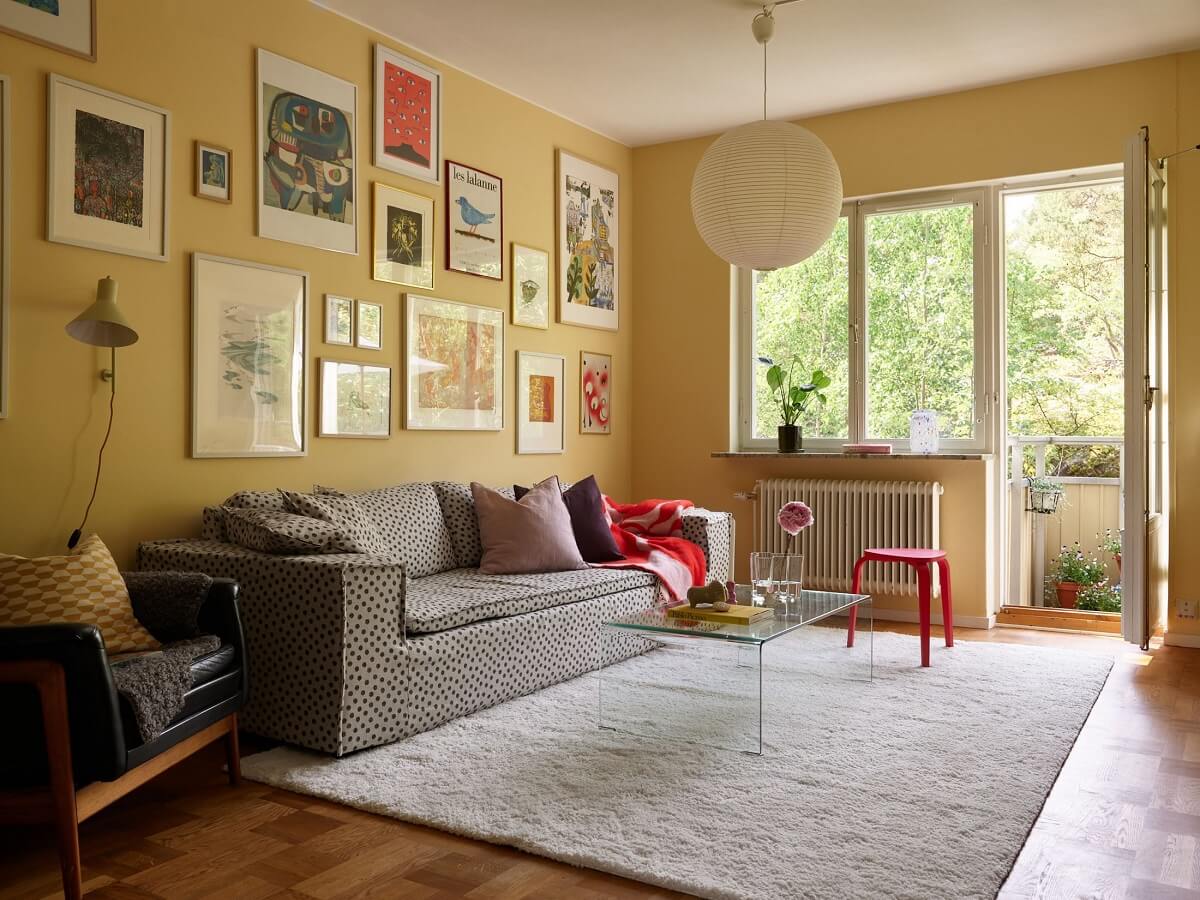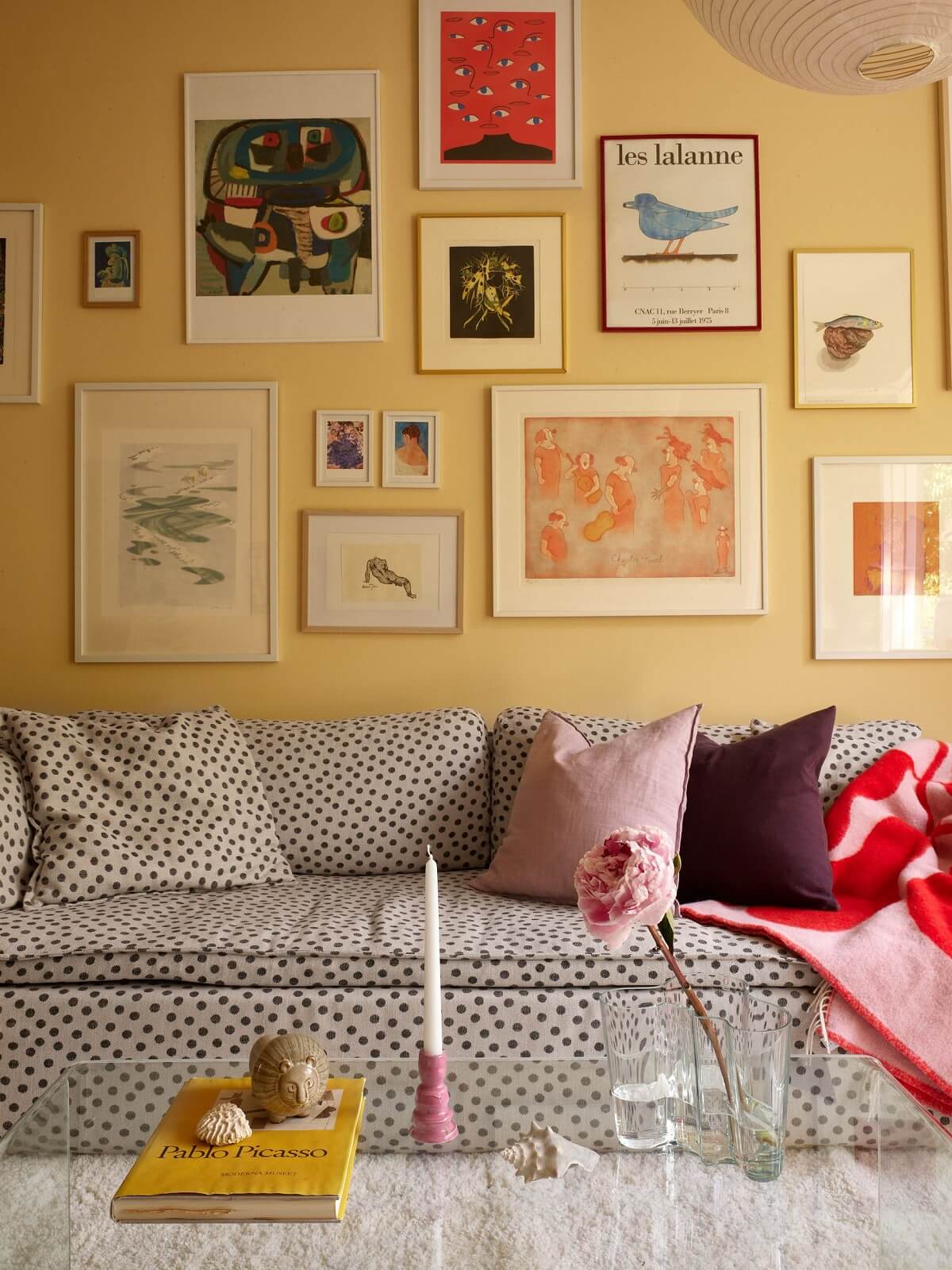 Yellow is on the rise as a living room color and when you see this sitting room you can understand why. The yellow walls give a warm, calming, and subtle color accent to the room.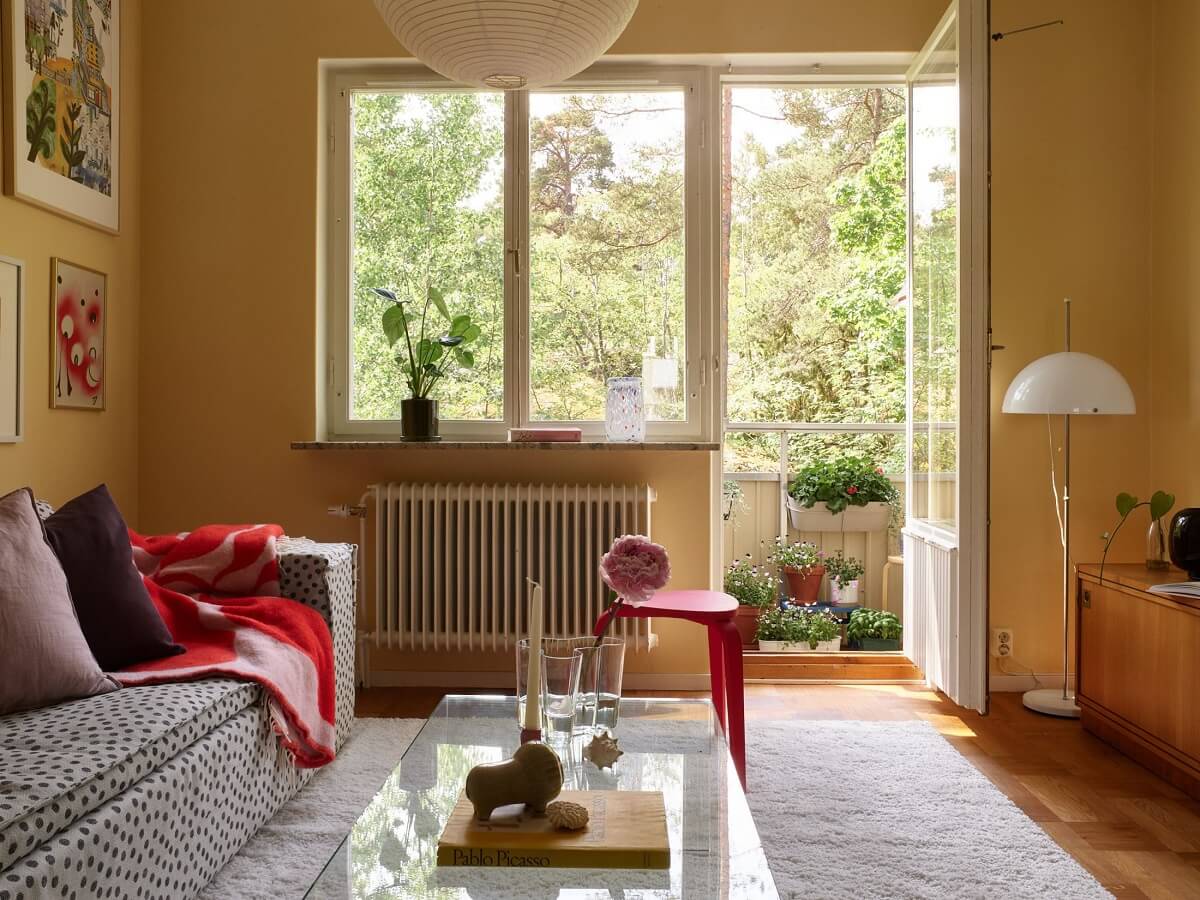 A fun touch is added to the room with the polkadot "Luca" sofa from Meli Meli.
From the living room, you enter the kitchen. The kitchen is made from IKEA cabinets and the fronts are painted in a matt green shade which are paired with retro-style fittings.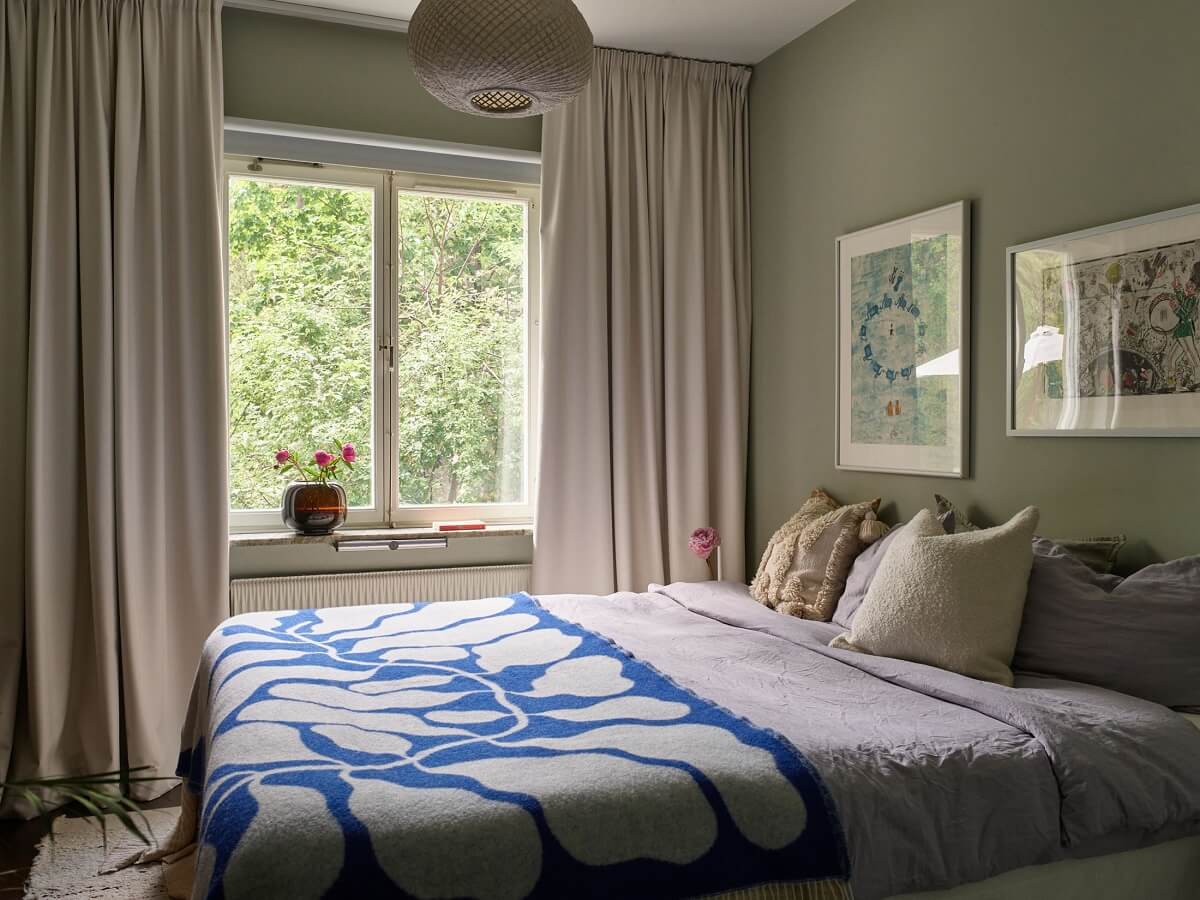 The bedroom is a calm space with green walls and a dark wooden floor. From the window you look out over the trees which makes you feel like you're in the countryside instead of the city.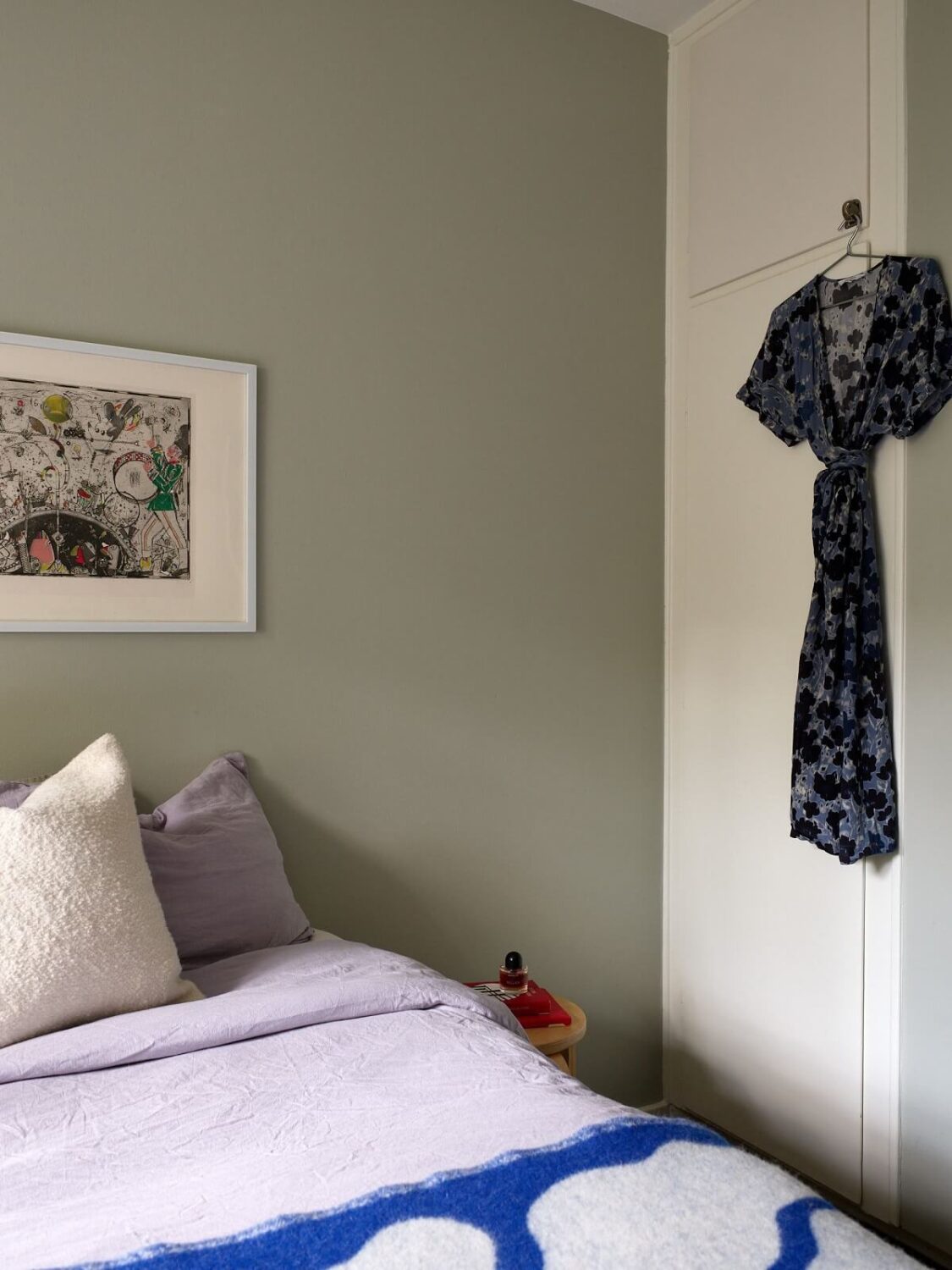 styling by Lindholm and photography by Boukari for Historiska Hem