Beige Walls in a Serene Family Apartment in Sweden
On the top floor of an apartment complex in Stockholm, we find this lovely two-bedroom apartment. The apartment is full of charm with stucco, ceiling rosettes, and original wooden floors.
The entire 69 square meters of the apartment (except the children's room) is painted in a calming beige shade. Together with the wooden floor, it creates a wonderful serene home.
From the living room and bedroom with its balcony, you have a wonderful view of the courtyard and the houses you often see in Swedish apartment complexes.
The apartment has an inviting living room with soft beige walls and a wooden floor. Two rattan chairs enhance that natural feeling of the room.
One wall of the living room has been fitted with built-in bookcases.
The apartment has a small kitchen that was recently renovated. The light cabinets are paired with Carrara marble worktops and brass and oak details.
In front of the window, there is room for a small kitchen table with a storage bench that provides extra seating.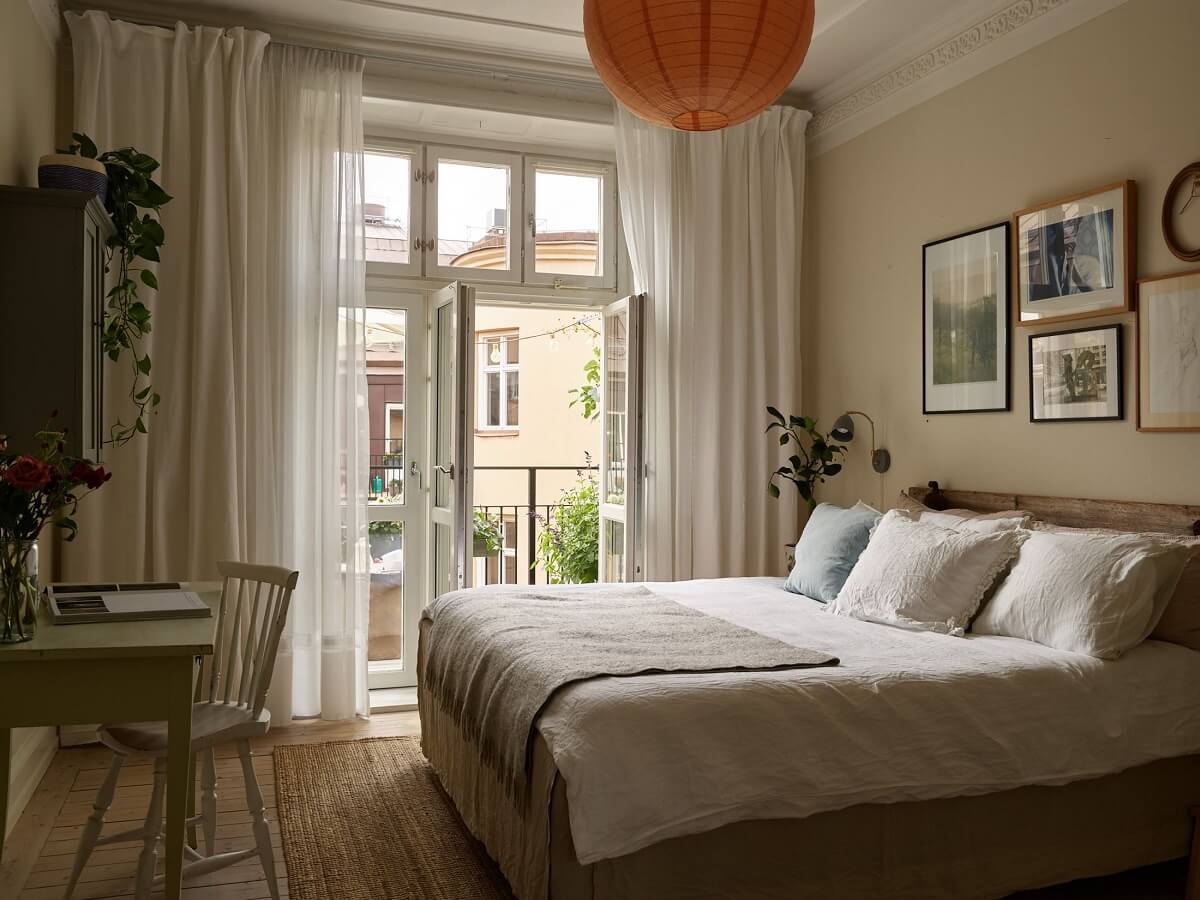 From the living room you enter the master bedroom which has the same beige walls and wooden floor.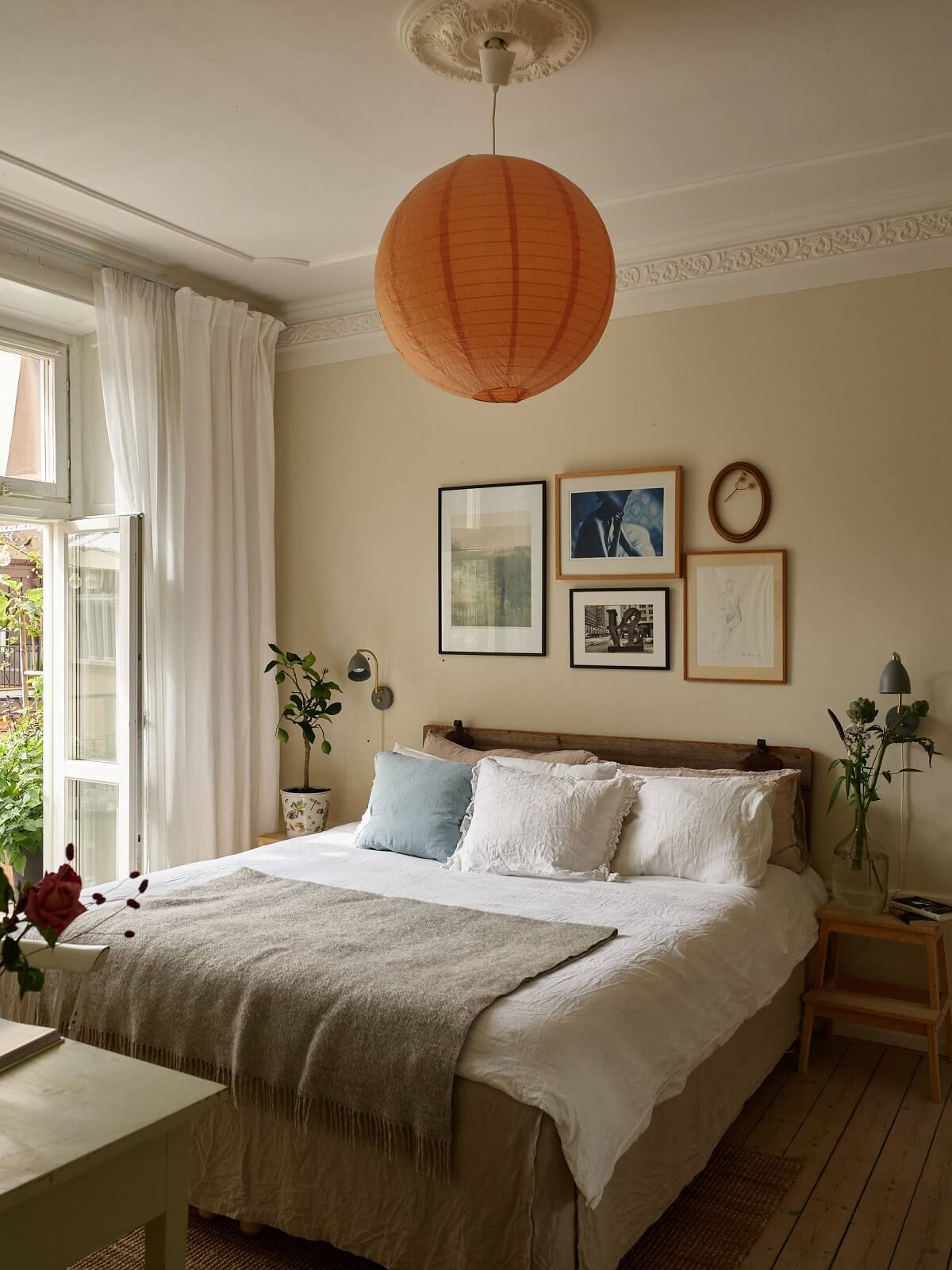 The room is fairly spacious, and through the doors on the right, you enter a walk-in closet, so there is no need for wardrobes in the room itself which keeps it open and spacious.
The master bedroom gives access to the sunny balcony.
The second bedroom is now used as a children's room which is decorated with a fun lemon patterned wallpaper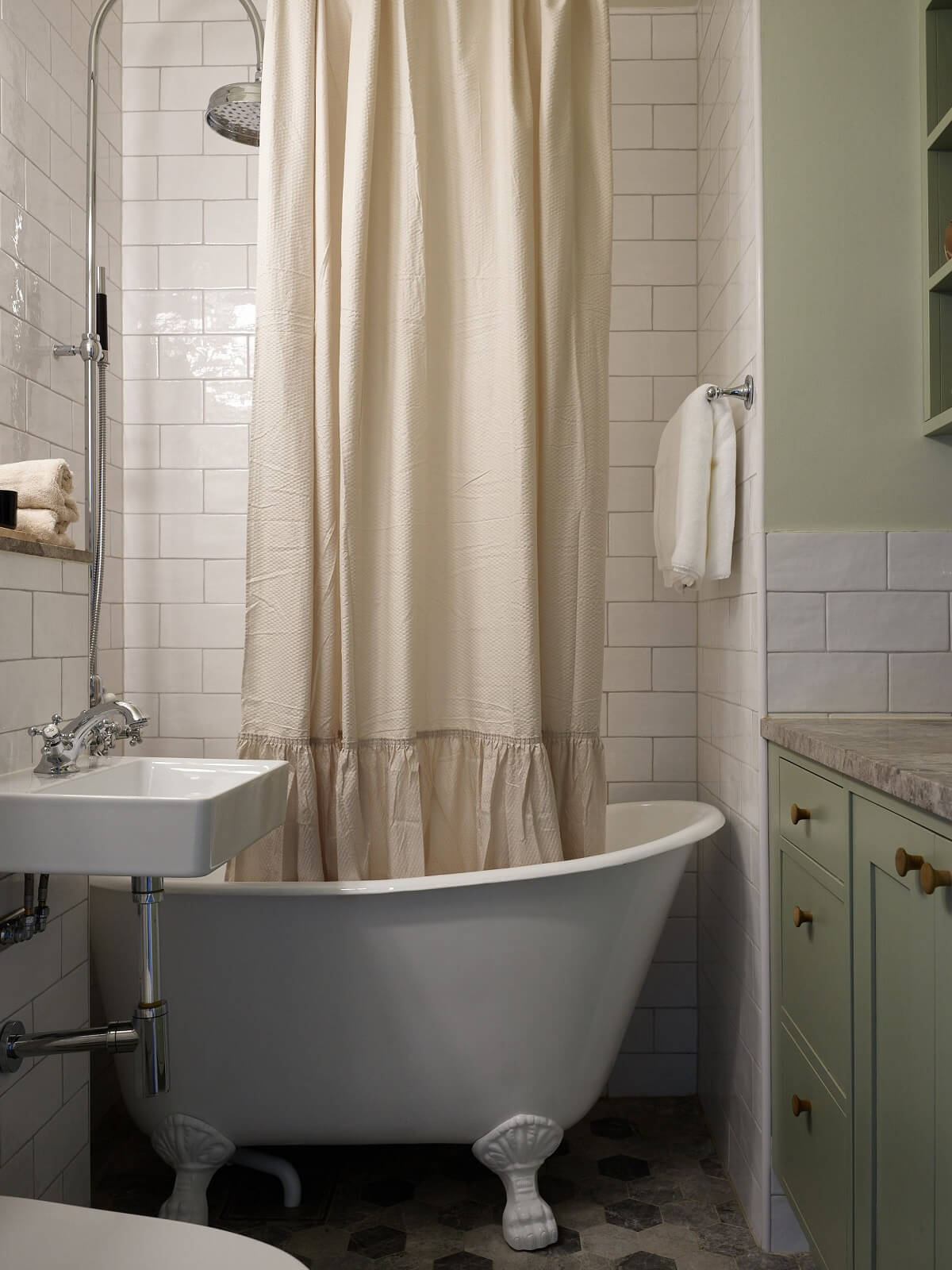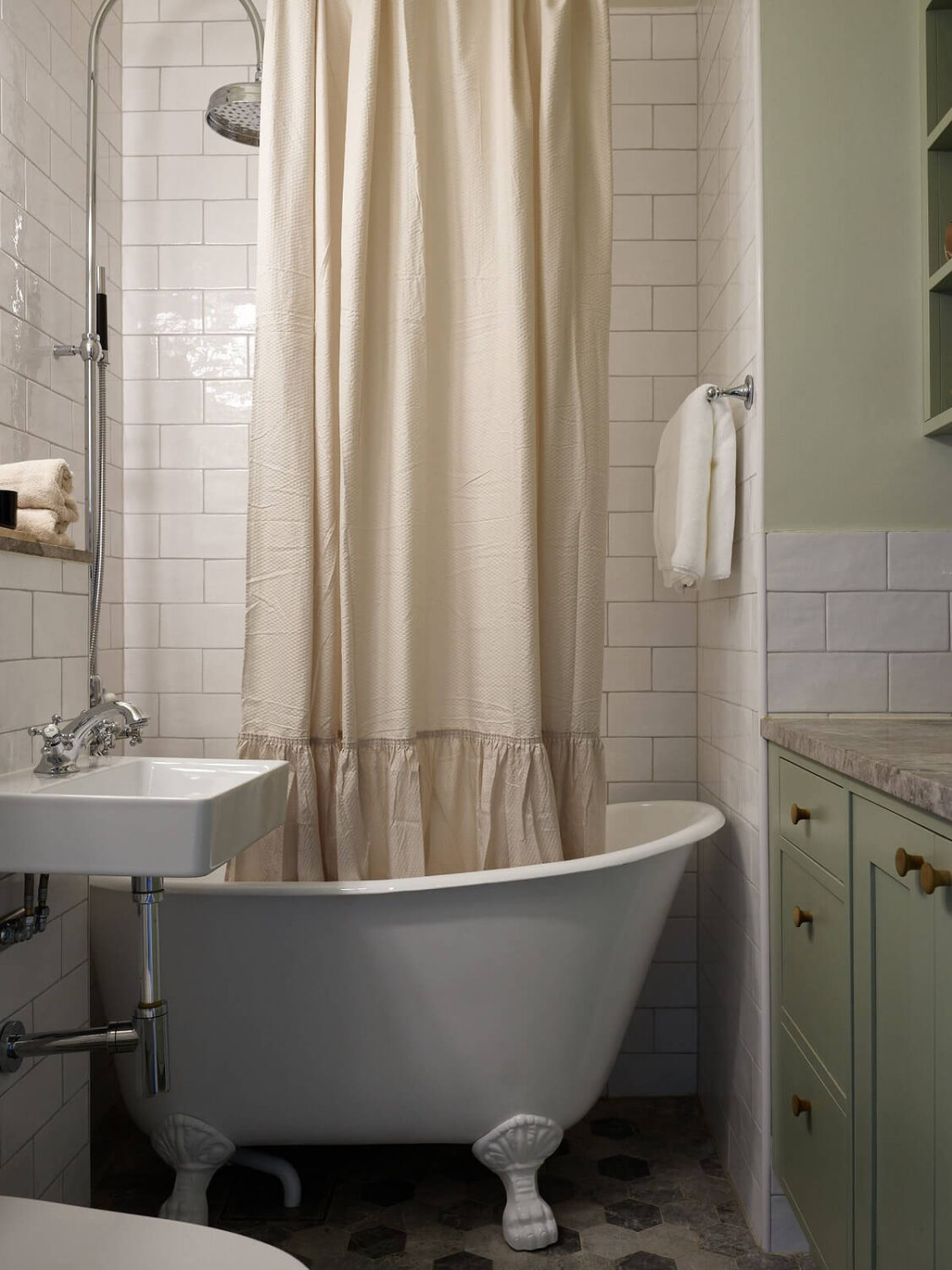 The apartment's bathroom may be small, but it's a beauty. It has a small clawfoot bath, marble floors, and limestone countertops.
Plenty of storage is added with the green-painted custom cabinets.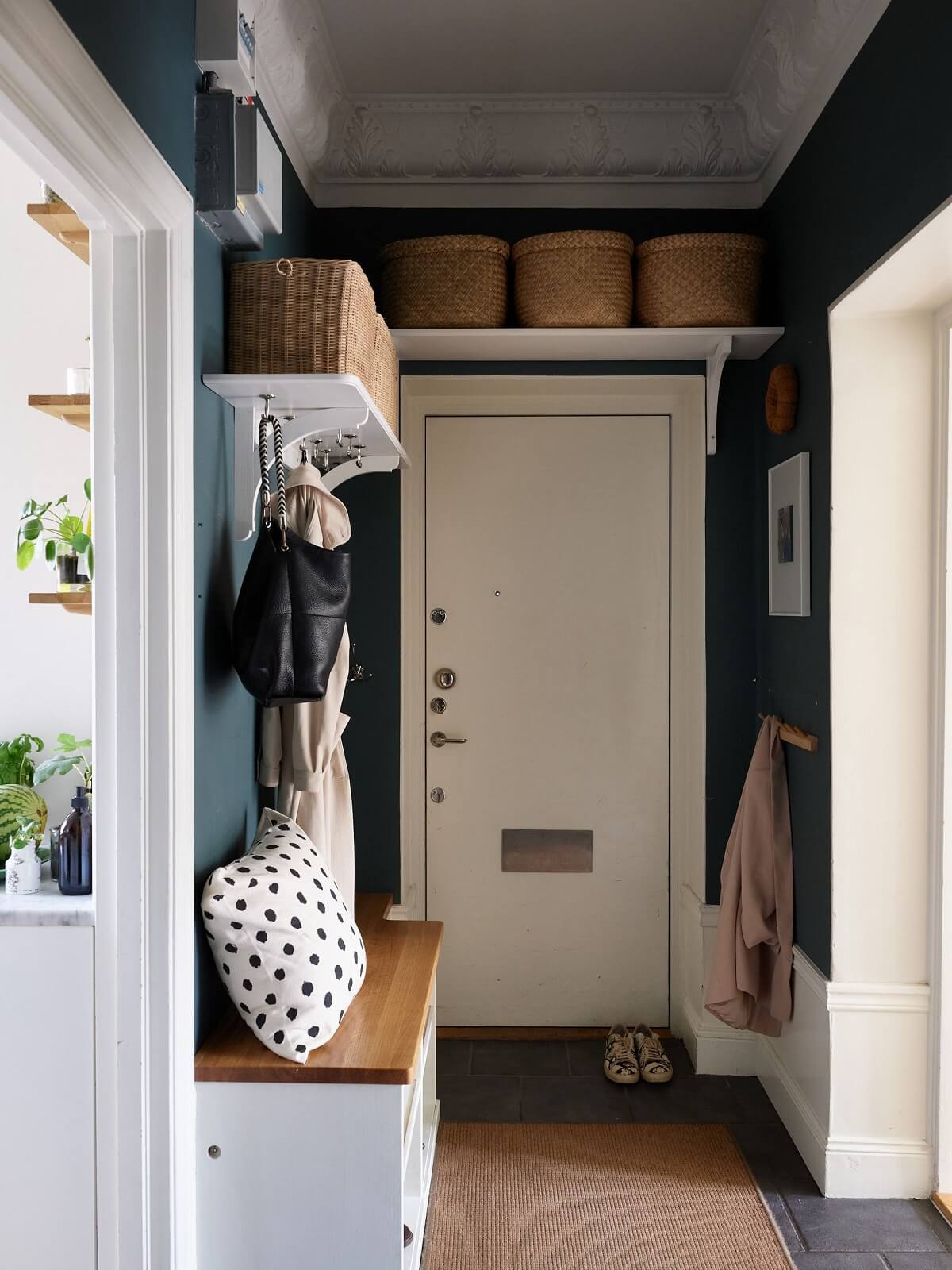 styling by Copparstad and photography by Boukari for Historiska Hem