The Small London Apartment Of An Antiques Dealer
Georgie Stogdon, an antiques dealer in London and owner of Curios Shop, lives in this tiny but very serene London apartment. As a lover of all things old she transformed the outdated flat and brought back the historic elements you hope to see in a Victorian building.
The apartment was built in the late 1800s and has gorgeous high ceilings and large expanses of glazing which give the flat a more spacious feel. Georgie uncovered the original wooden floor – so beautiful and warm – and during lockdown she added a new-old kitchen with new cabinets painted in Farrow & Ball's "Black Blue", alongside a reclaimed Iroko worktop from Retrouvius, salvaged from a school science laboratory. The tiles are handmade Zellige tiles and the terracotta floor is made from tiles constructed in Saltillo, Northern Mexico, sourced through Milagros.
The bedroom is painted in a lovely shade of blue with built-in cabinets and shelves. Though the biggest selling point (yes this lovely apartment is for sale) may be outside, because the apartment comes with a garden overlooking the stunning historic architecture of the neighbourhood. It's small but designed so beautifully that you truly won't mind the smaller size.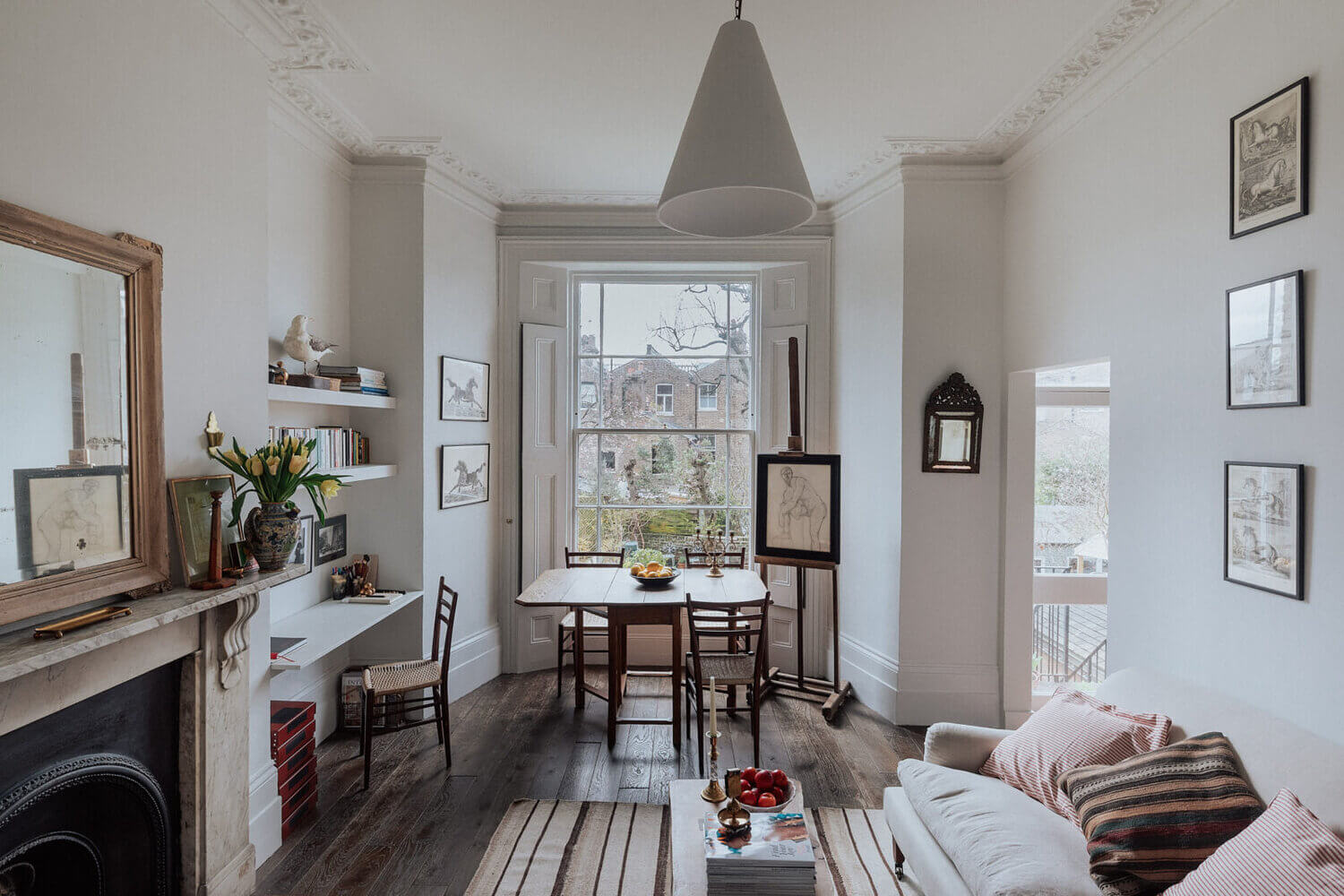 photography by Taran Wilkhu for Inigo