The Workers Cottage: An English Holiday Home with a Royal Past
In a picturesque village in the English county Norfolk stands a beautiful historic cottage with a unique past. The Workers Cottage is a three-bedroom cottage that Jolene and Jason carefully restored in 2021 and now rent out as a holiday cottage and a location house.
What makes this cottage unique is that it was once owned by the late Queen Elizabeth II. The cottage was part of the Sandringham Estate. The estate, which includes Sandringham House, is a private royal residence bought by Queen Victoria in 1863 as a wedding present for her son, Albert Edward, Prince of Wales, and his bride, Princess Alexandra of Denmark.
The restoration of the cottage was a labor of love for Jason and Jolene. Together with local and artisan trades and Jason's father, they took on the year-long restoration project to turn this historic cottage into a comfortable holiday home.
The interiors of the cottage are designed by Jolene. Old and new are combined to create a natural and timeless aesthetic. Bespoke details such as custom headboards in the twin bedroom, handmade café curtains and voiles with French ruffle headings in the kitchen and bathrooms, and an ever-rotating selection of design books and unique finds throughout elevate the spaces.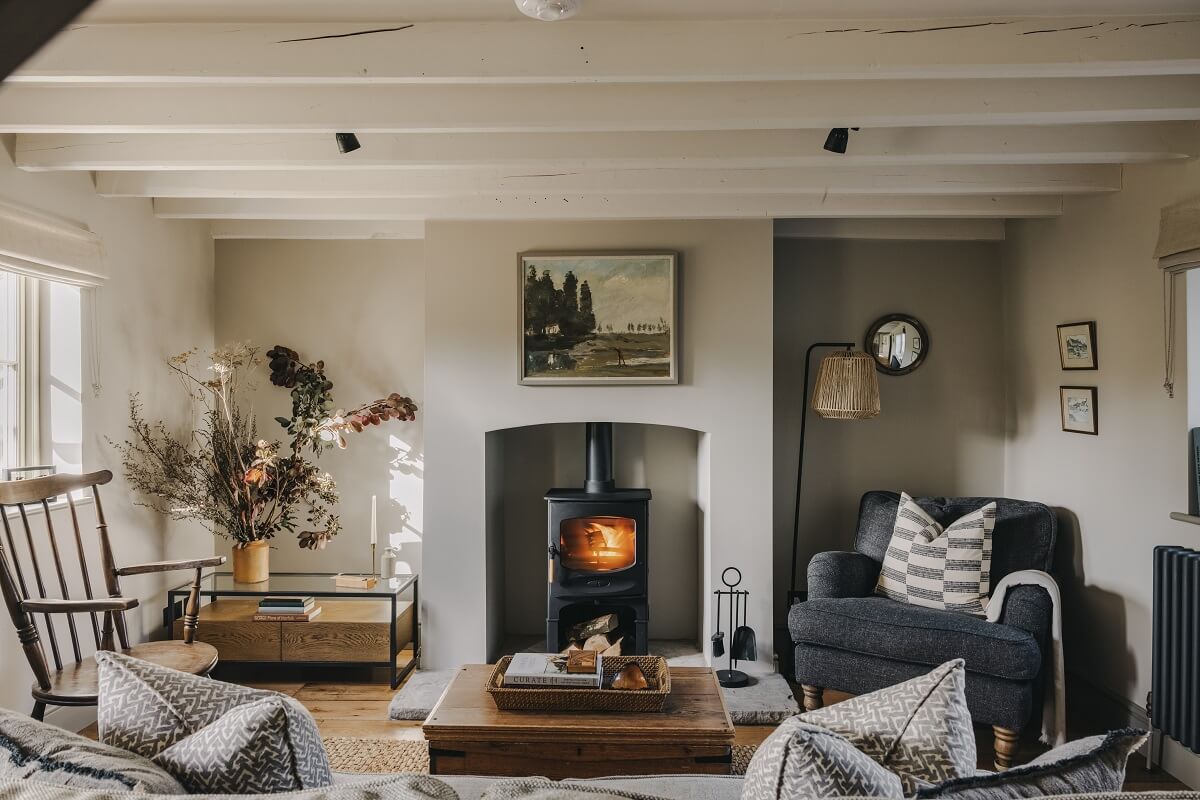 Jolene was careful in her furniture and material choices. As the home is mainly used as a holiday rental, it's important to choose pieces that are durable and timeless. The furniture pieces were chosen for their comfort and timeless designs. As well as the ability to be easily mixed with other furniture and décor pieces.
High-quality materials and practical finishes ensure that the home is always in pristine condition. For example, in the kitchen, the shaker kitchen cabinets are hand-painted in Limestone by Little Greene and can be refreshed when required.
The lime-plaster walls in the historic rooms of the cottage allow the building to breathe. And the high-quality hardware is complemented by the layering of natural materials such as wool, linen, and stone, which stand the test of time.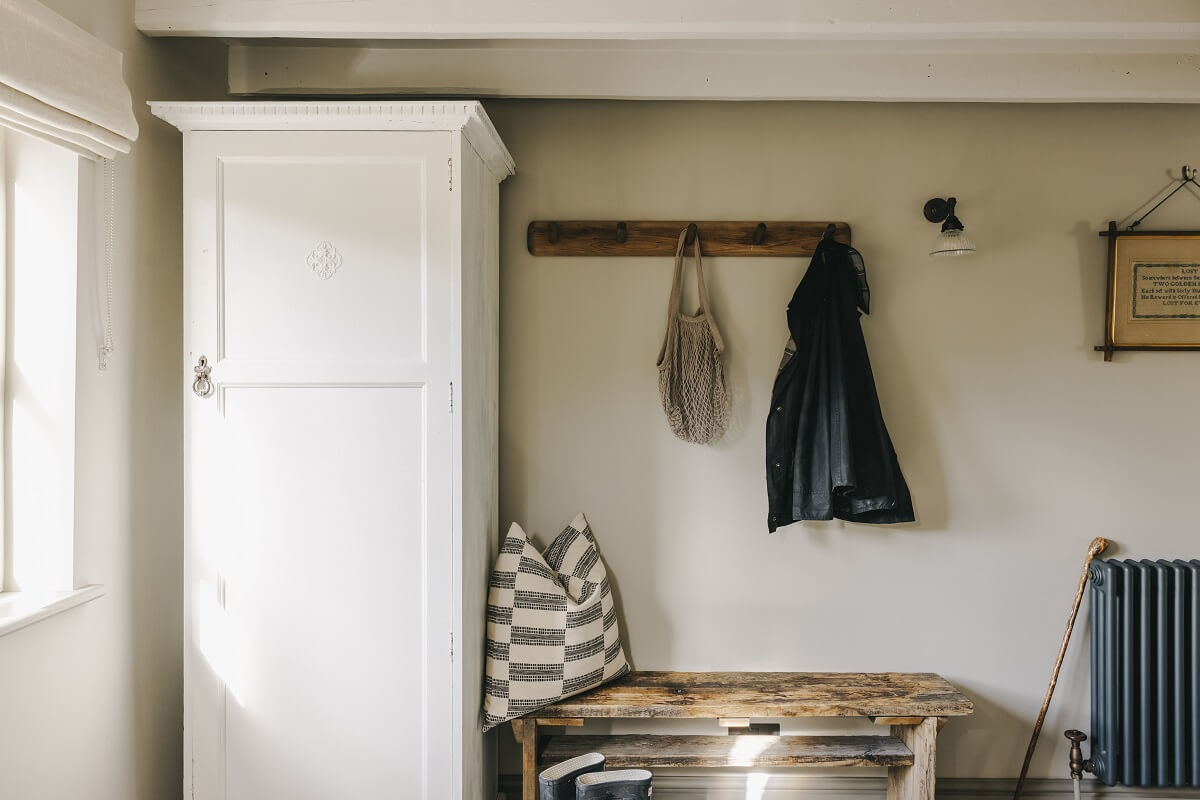 A few questions for Jolene
How would you describe your home style?
Effortless, authentic, timeless, and heritage.
Where do you find inspiration for your home?
Design books, antique stores, and museums.
What are your tips for decorating a dream home?
Take your time. Ignore trends. Visit antique & vintage shops for charming one-off pieces. Focus on natural materials and select finishes that improve with age.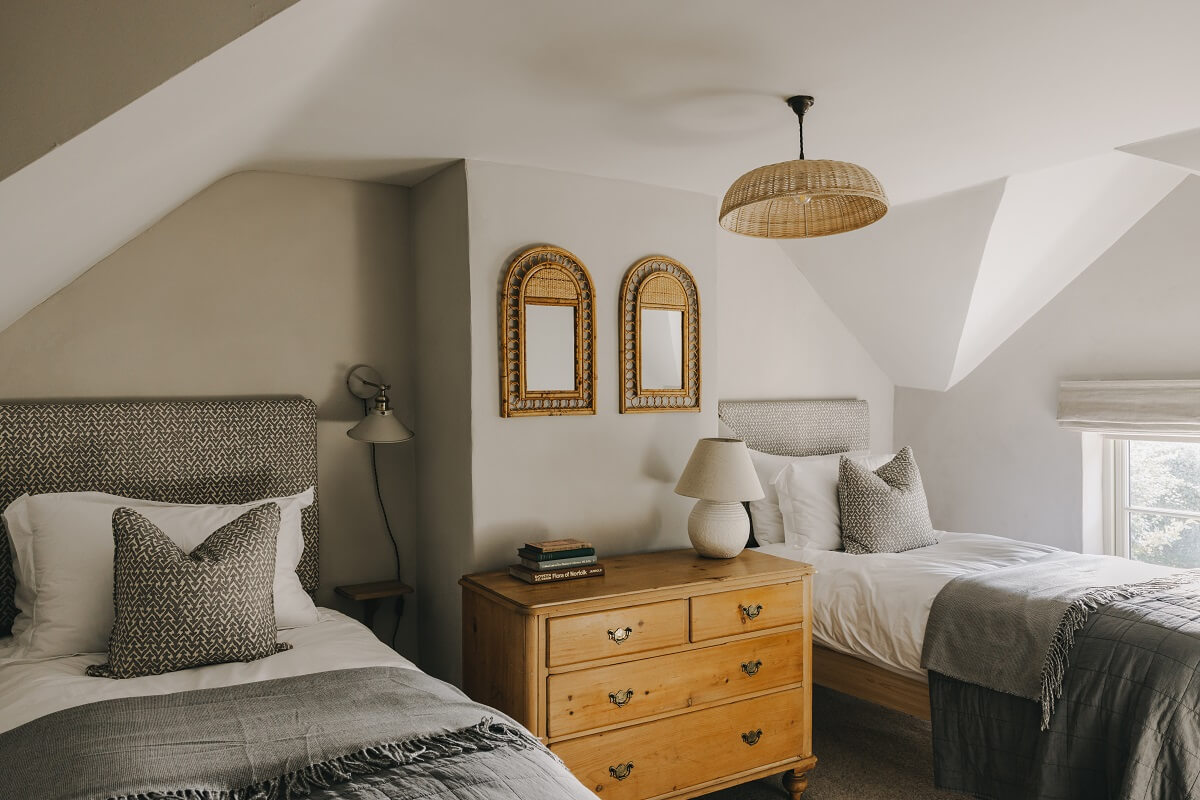 What is your favorite room and why?
The kitchen – we opened up three tiny rooms to create this space which opens onto the garden. It feels sociable and cozy all at once, and I love to know people who stay comment on how much they too love that space.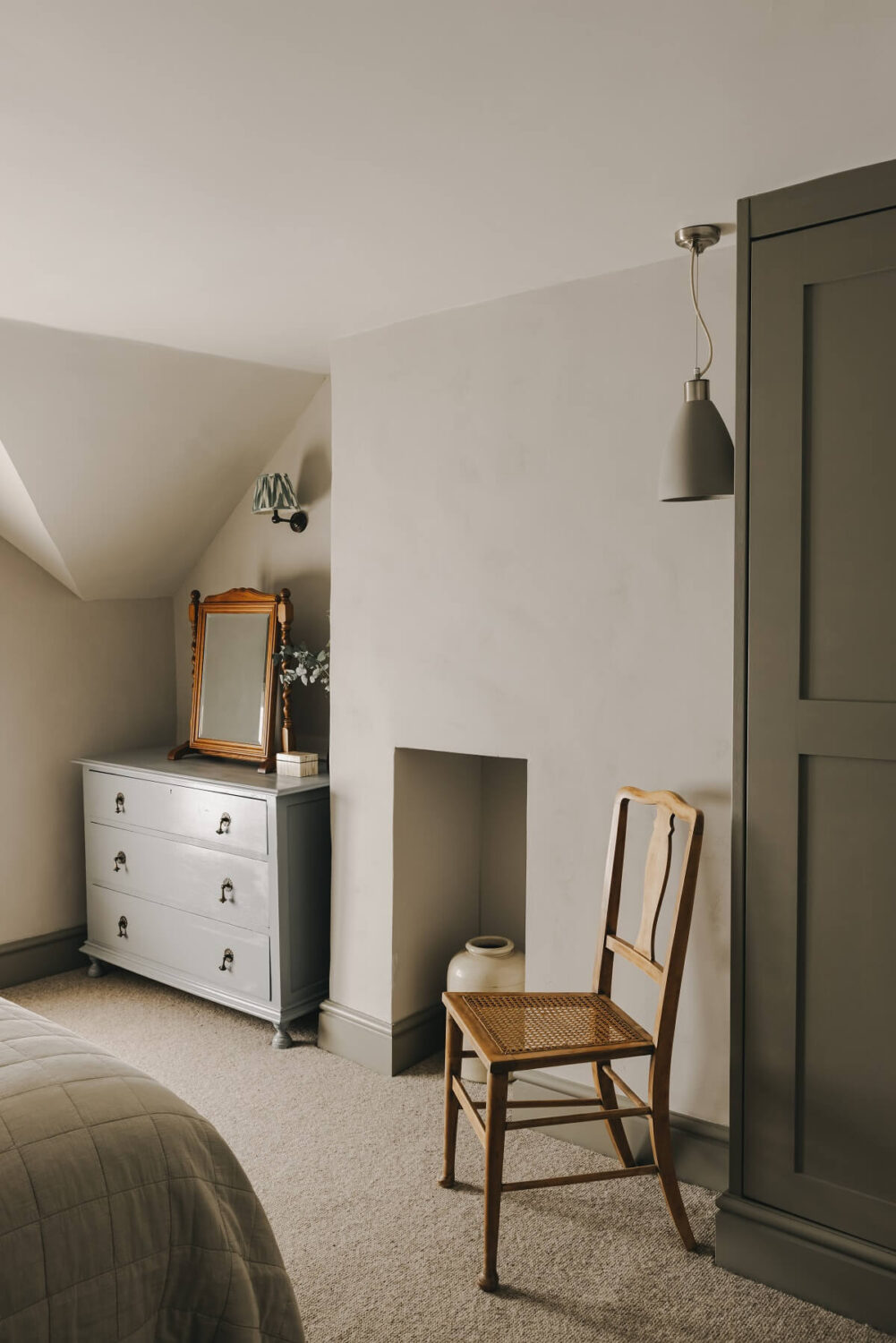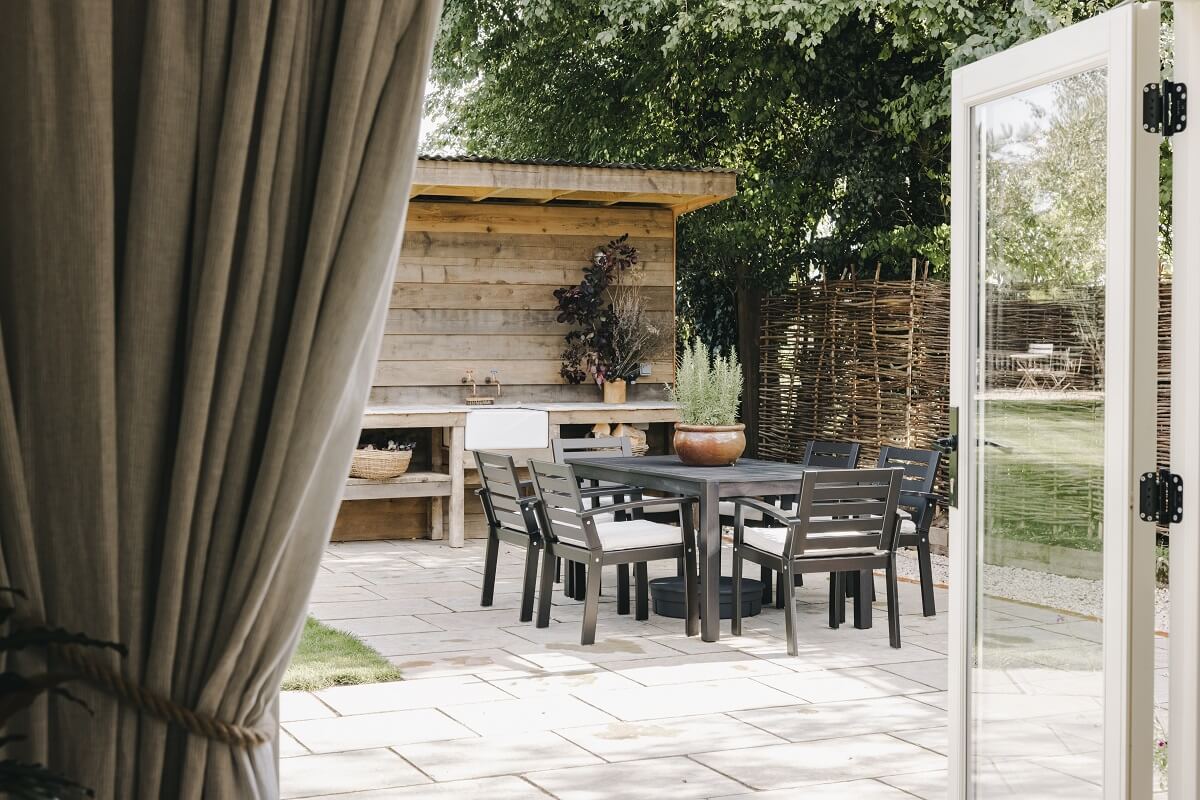 The cottage is surrounded by a large garden with an apple and pear tree that provides a yearly harvest. The garden features an outdoor dining terrace with scenic views of the greenery. The outdoor kitchen was created from reclaimed timber and has flagstone worktops and a butler sink.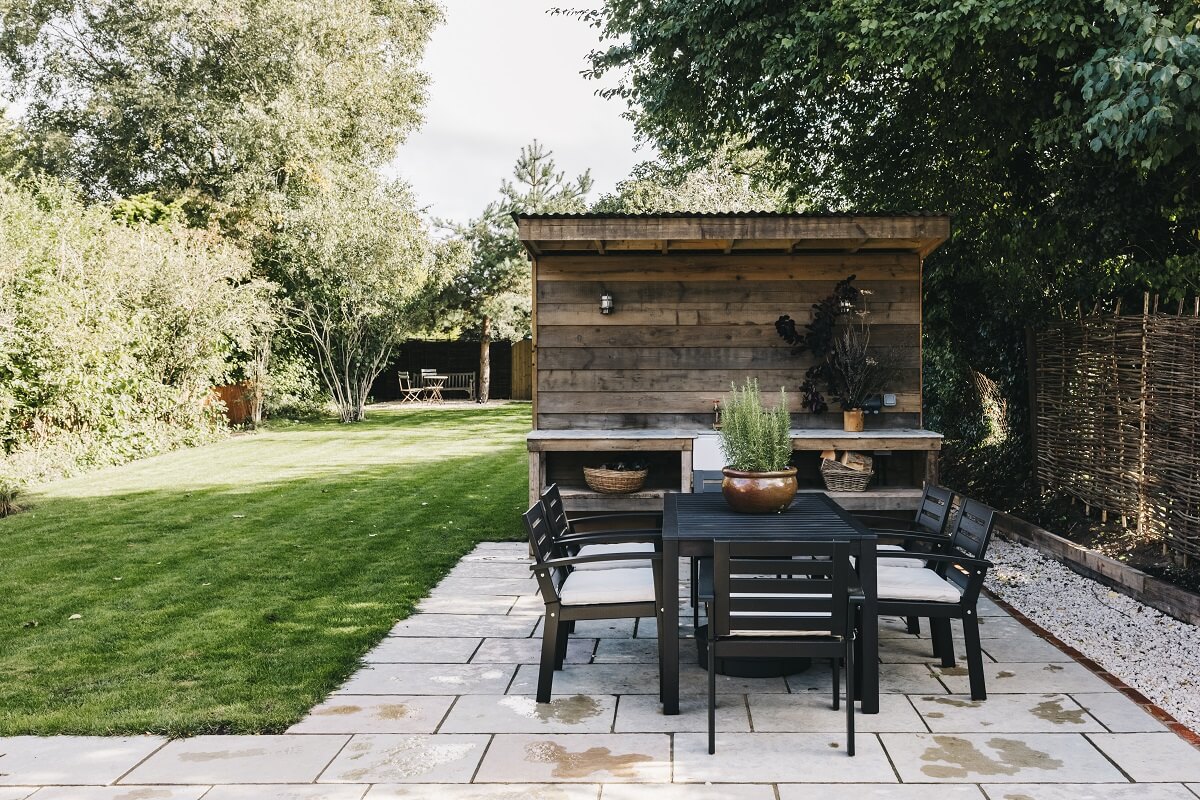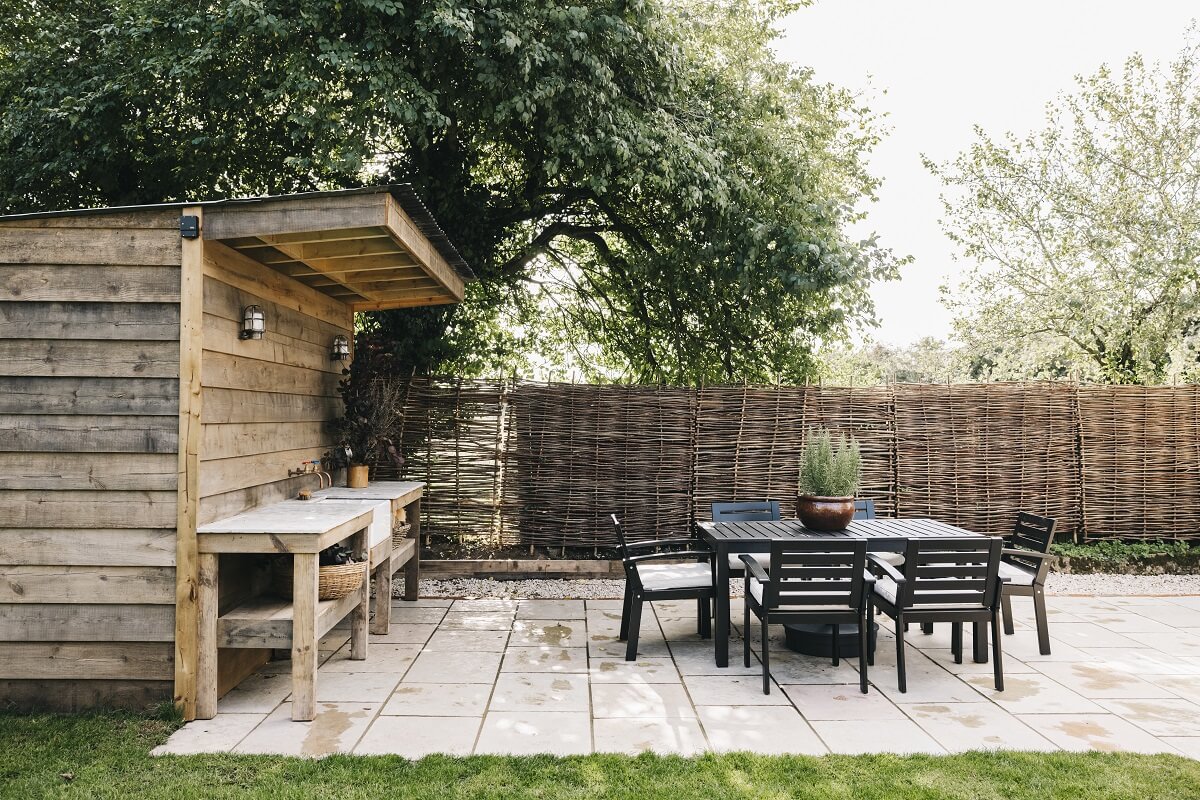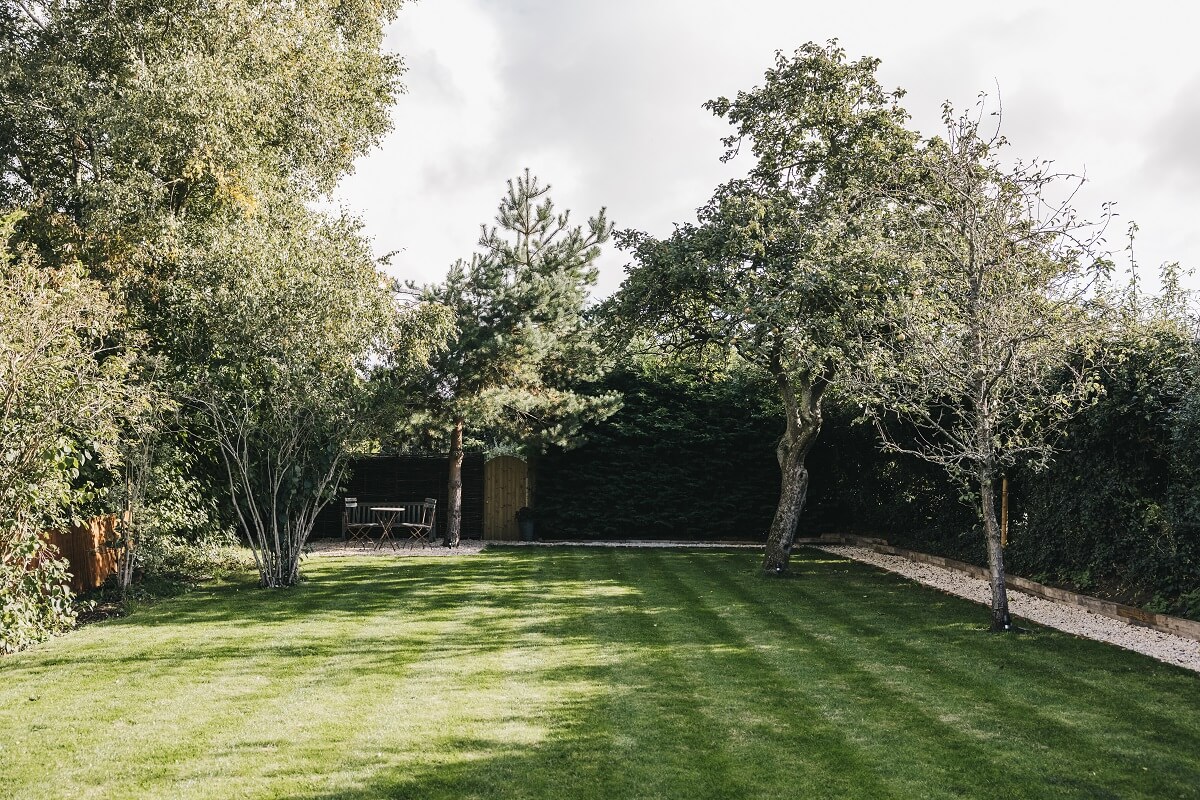 The outdoor bath cabin is also made from reclaimed timber. The cabin features a tin bath that is complimented by a copper shower, which offers great views of the beautiful garden.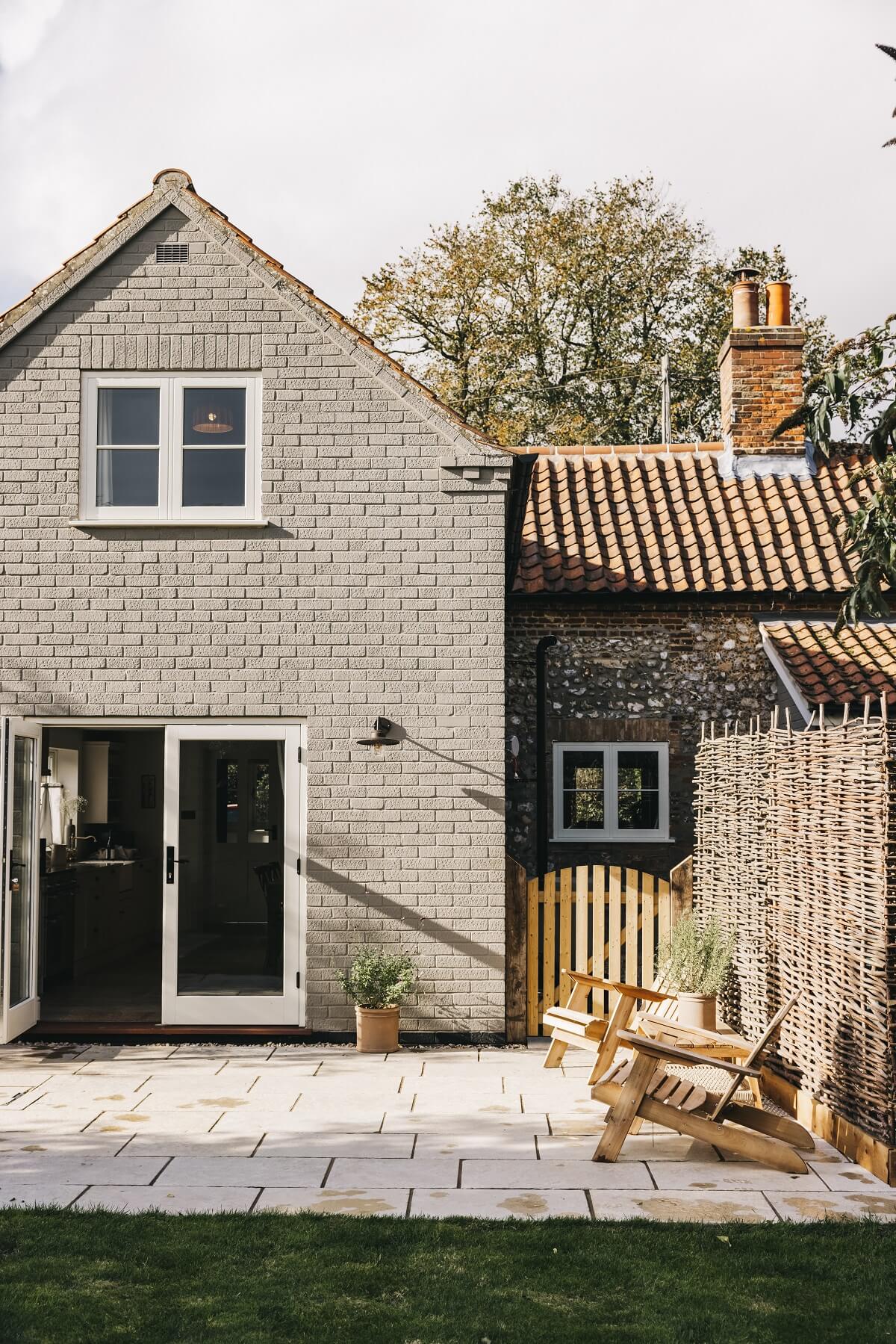 The Workers Cottage is available to rent as a holiday cottage at www.theworkerscottage.co.uk. The cottage is also hired out as a location house for brand shoots and product showcases.
Jason and Jolene are now taking on new projects. You can enquire via [email protected]