A Scandinavian Studio Apartment with Pink Walls
For years, I've been in love with Swedish homes, and this love got me started with this blog. In the beginning years of my blogging career, the Scandinavian homes were mainly white with some gray accents. But the Nordic design style has evolved, and now, you can see homes that are decorated in warmer tones, like this studio apartment.
This 32-square-meter studio apartment is located in the Vasastan area of Stockholm—the windows and balcony offer views of the trendy area that includes the city library. Studio apartments come in all shapes and sizes, and this studio is relatively spacious, with a big square room and a separate kitchen.
The walls in this studio apartment are painted in a dusty pink shade that continues on the ceiling for a completely warm vibe. The creased purple-ish curtains and the wooden floor complete the warm atmosphere of the small home.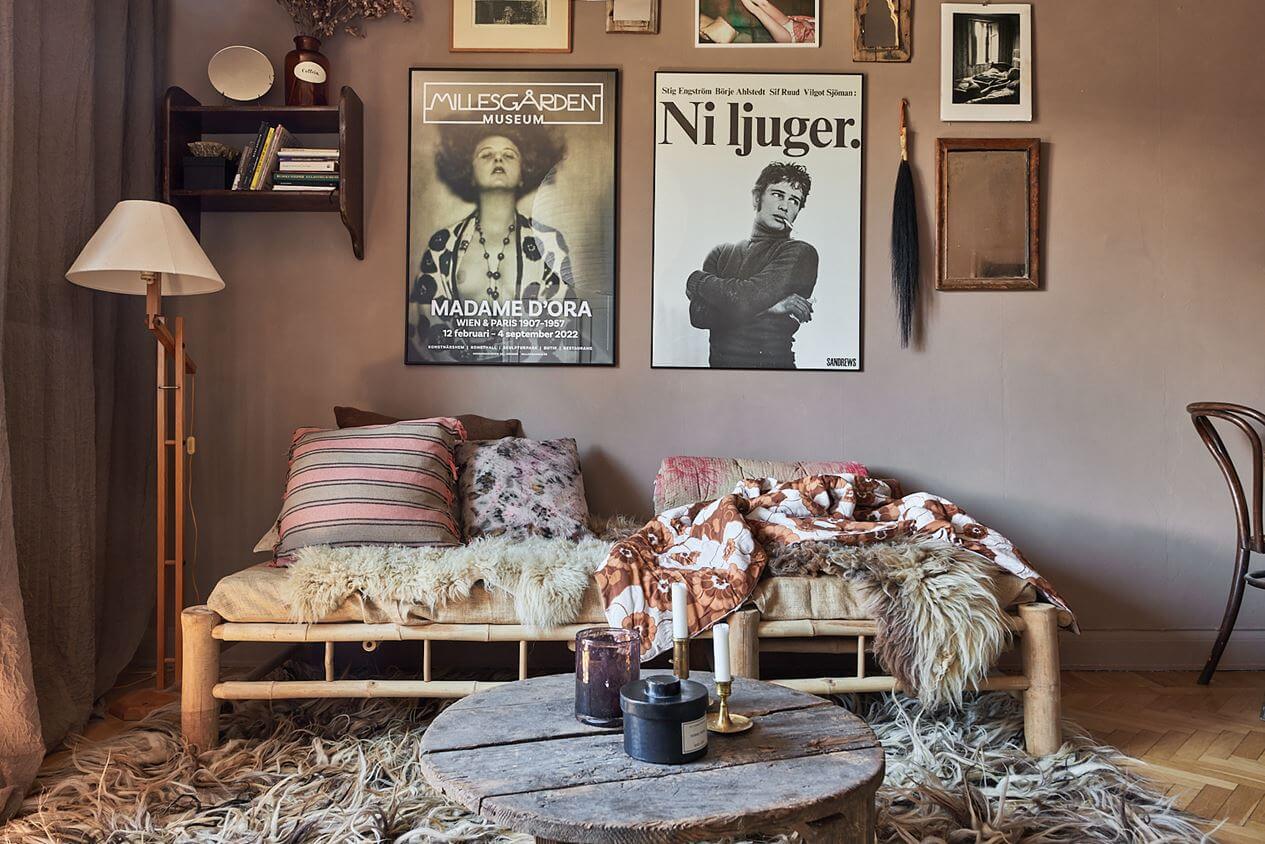 Layered textiles, wood accents, and warm color tones create a cozy vibe in this studio space.
The room is rather big for a studio apartment, so there is plenty of space for a double bed. If you prefer more privacy for the sleeping area, you can take a look at these studio apartment divider ideas to create separate zones in a studio home.
The kitchen is very small, but it offers more storage than you might think. Wooden shelves have been put on the walls, and two rails for pan storage are fixed to the wall on the right.