A Cozy Victorian House with Warm Color Accents
From the outside, this London house looks like the perfect Victorian house. Wisteria drapes the London stock brick façade, pilasters flank the front door, and the house has a bay window on the ground floor. The architecture can't be more Victorian.
Inside, the historic feeling of this home continues. The owners decorated the home in warm colors and antique furniture, and the historic bones of the house are on full display.
The three-bedroom house is located over three floors. The basement floor is home to the kitchen, the first bedroom, and a reception room. On the ground floor you'll find a double reception room and the first floor houses two bedrooms.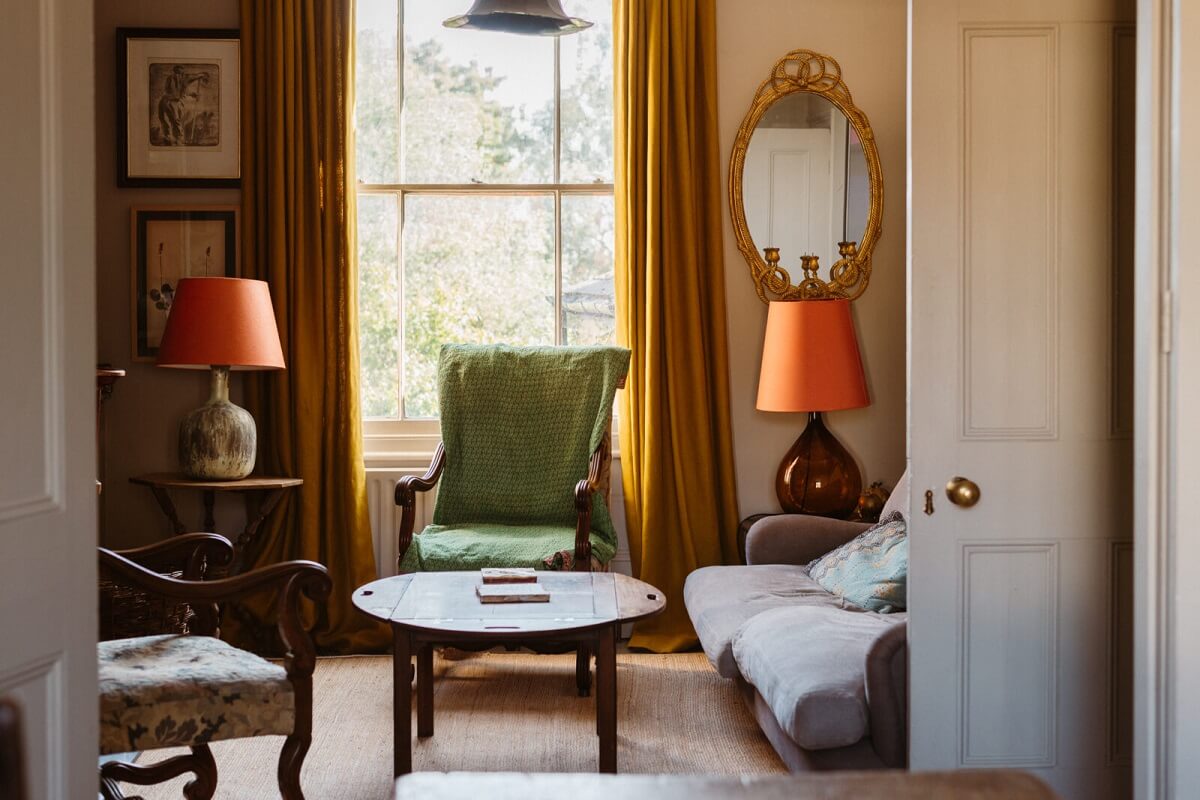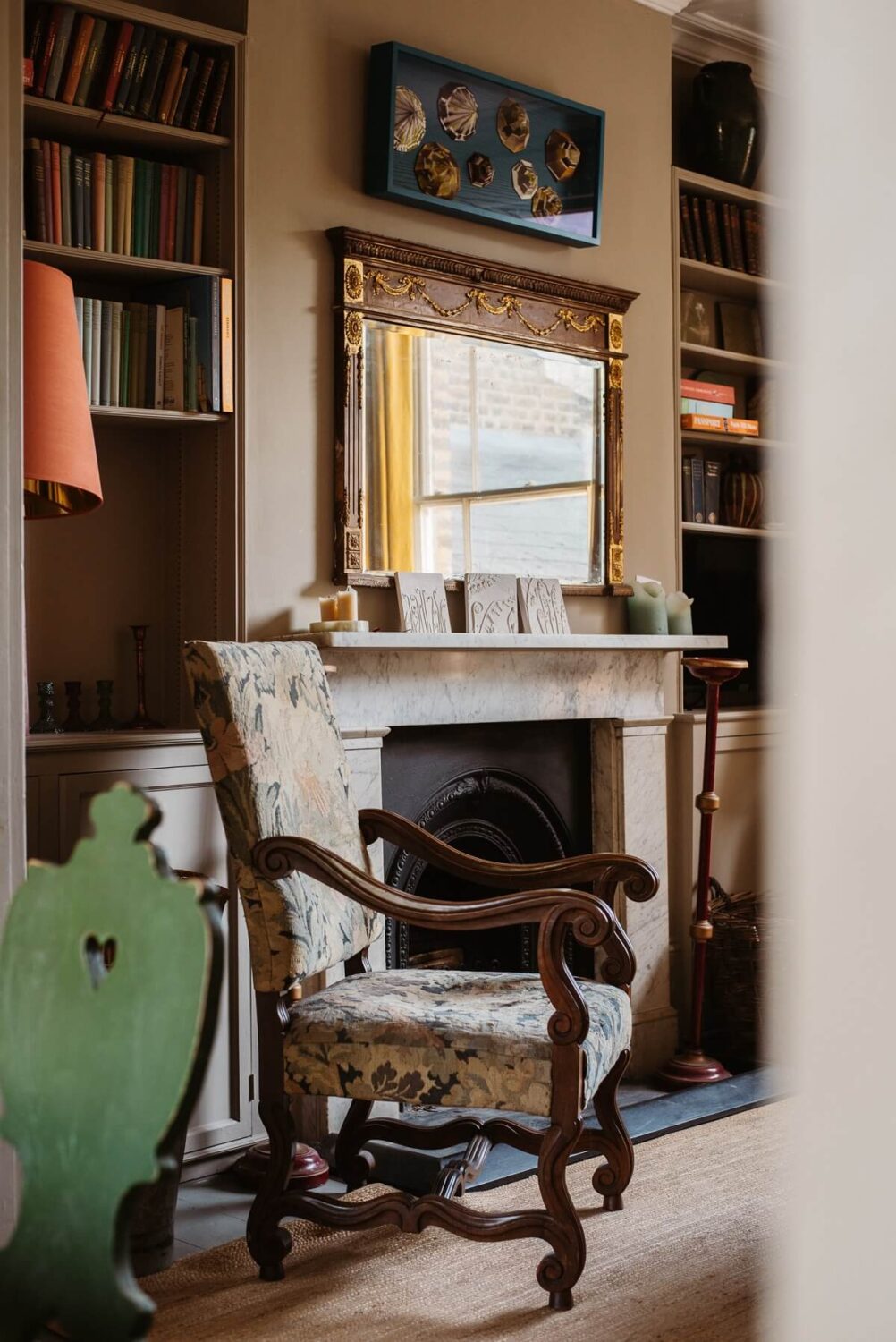 The double reception room on the ground floor is home to a sitting room and dining area. The window overlooks the garden.
The marble fireplace is flanked with bookshelves.
The front room of the house is filled with light thanks to the large bay windows. The room is now a generous dining room with a rustic wooden table and a fireplace. The yellow curtains add a warm touch to the room.
The walls and double doors are painted in "Sabi Grey" by Atelier Ellis.
The original wooden floorboards are painted in a gentle gray shade.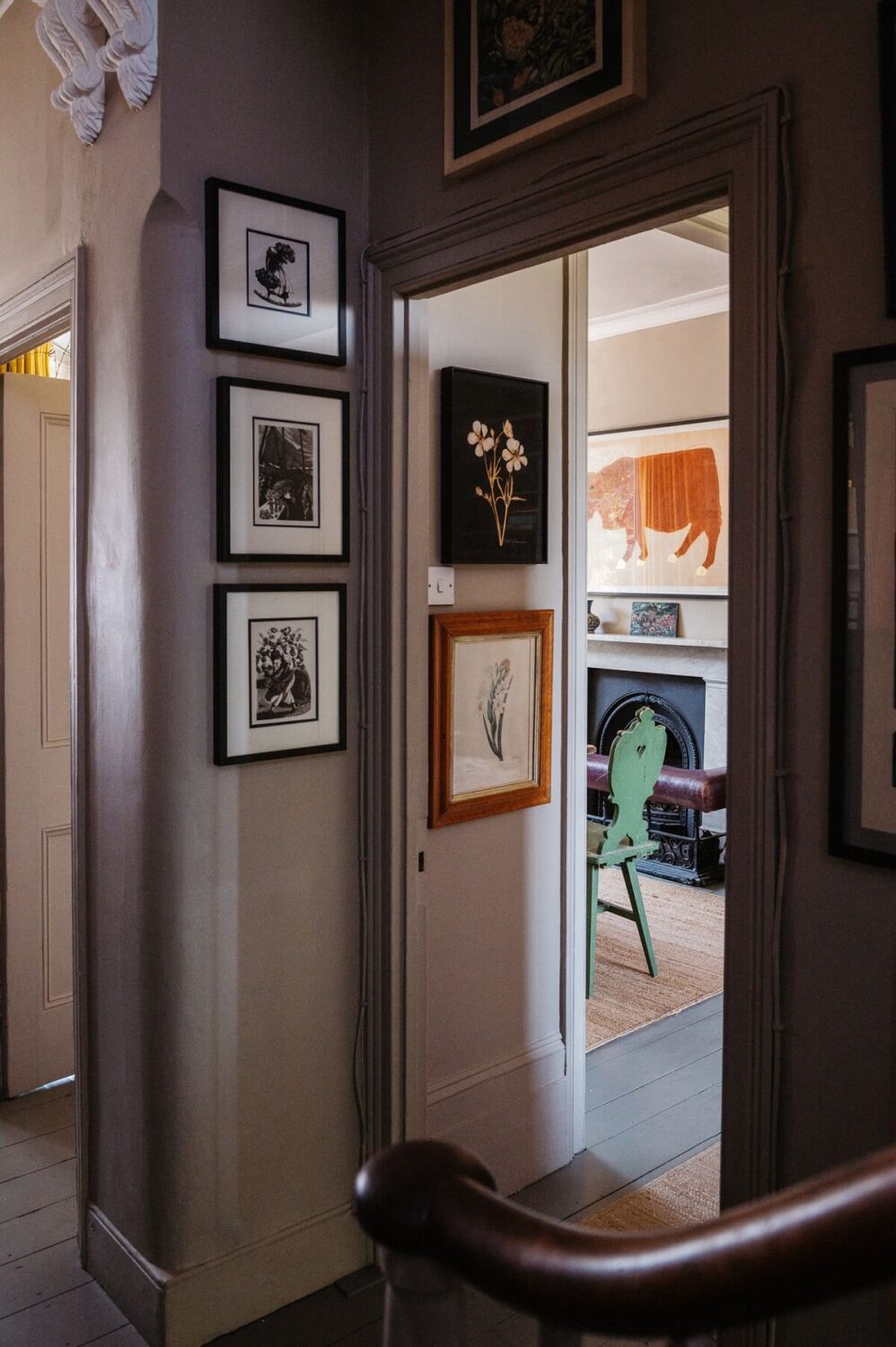 The lower ground floor is home to a light kitchen space with a large bay window. The kitchen cabinets are painted in a wonderful warm aubergine shade.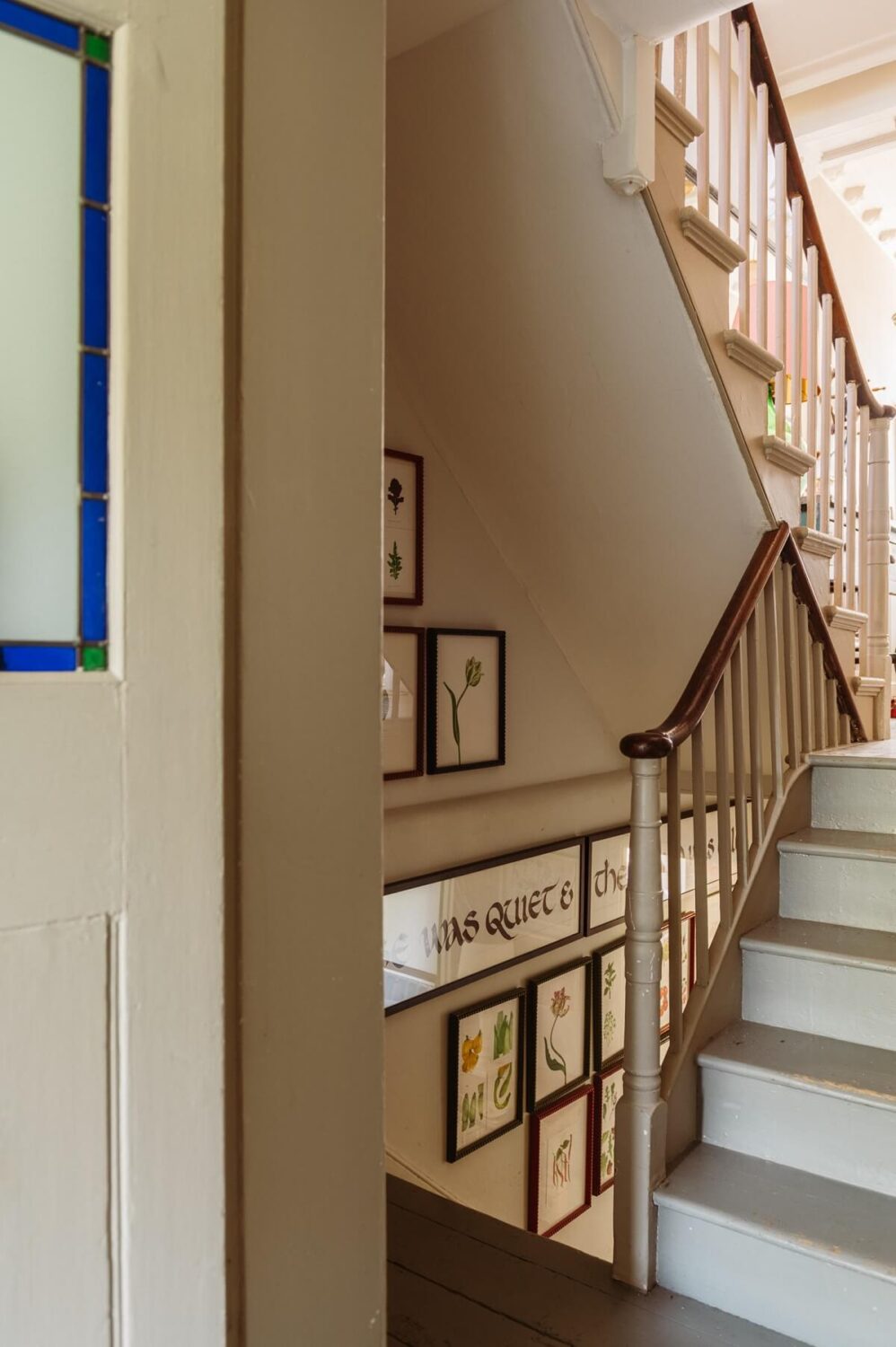 The house features two bathrooms. This bathroom is painted in a warm green tone and features matching ship motif tiles, reclaimed by the current owners from Deptford Creek.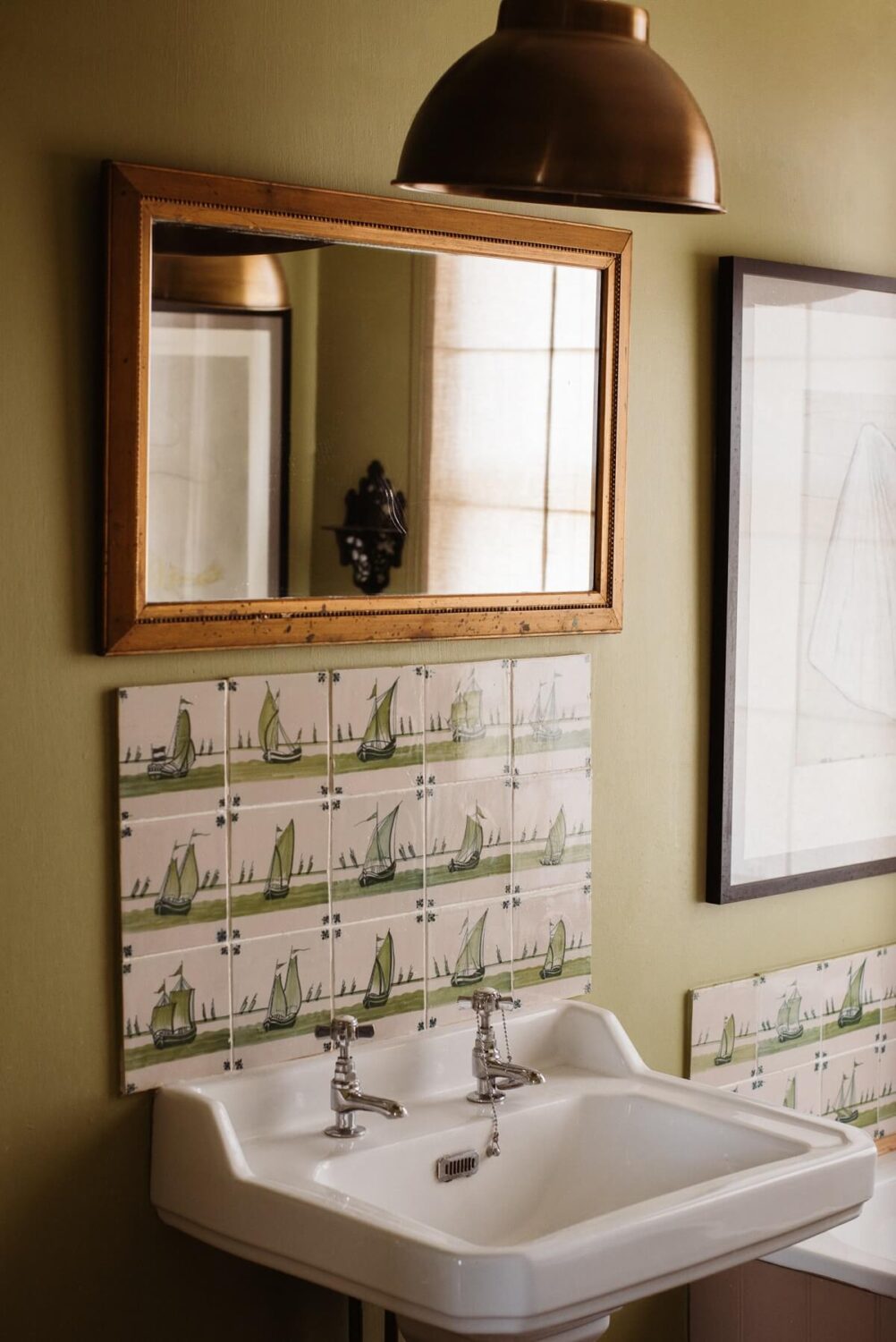 A bold color accent in one of the bedrooms with the vibrant green wardrobe door and window frame.
French doors open to a wooden deck from where you have a wonderful view of the green garden with a mature Japanese maple and flowering kuosa dogwood.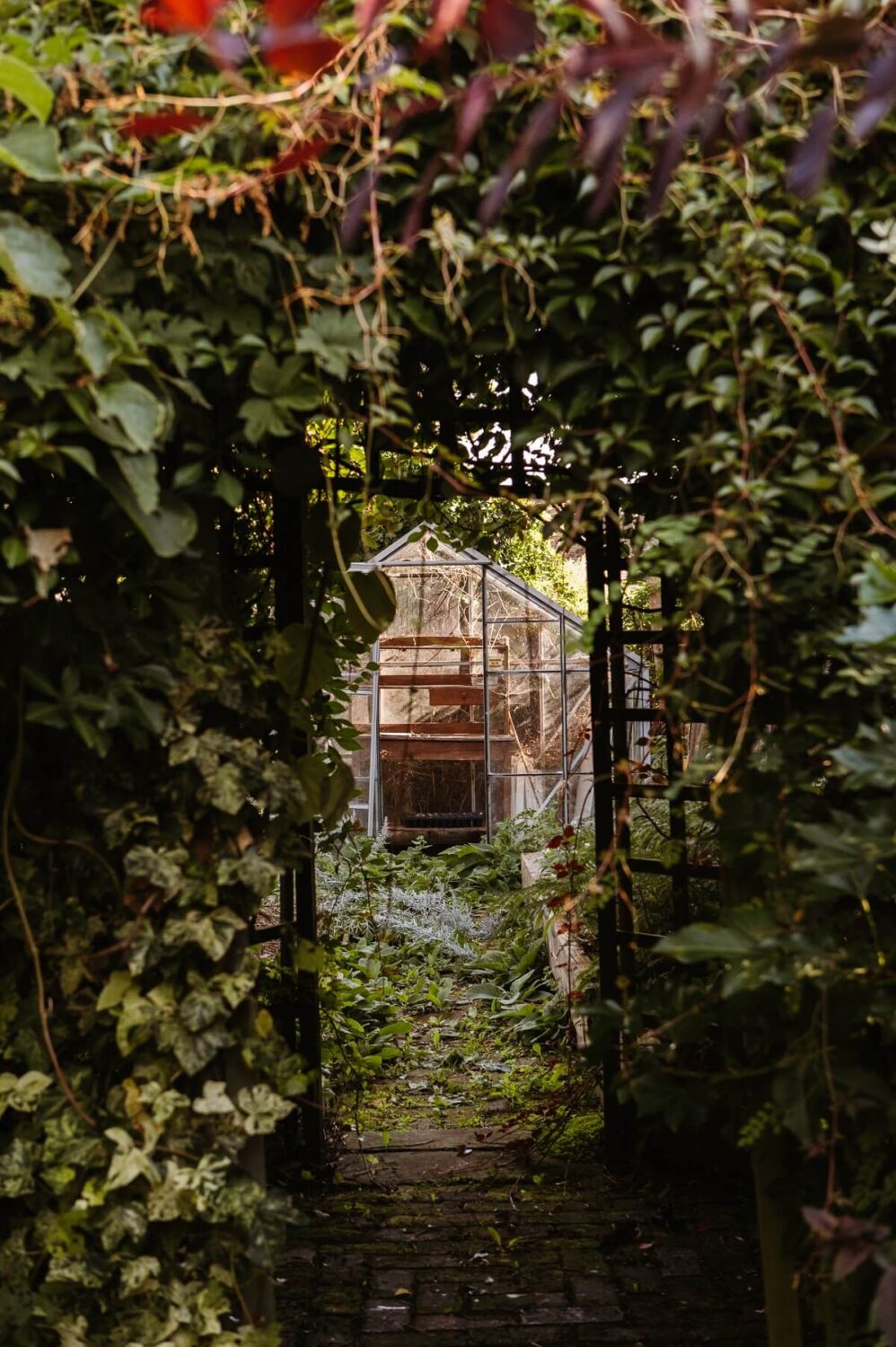 This Victorian house in London is now for sale at Inigo