A Light and Charming Scandinavian Apartment
It's been a while since I lasted posted a Scandinavian home, but I have a beauty for you today. Located in the hip Södermalm area of Stockholm stands this bright Scandinavian apartment.
The apartment dates back to 1905 and still has lovely original details. The apartment has high ceilings, an Swedish fireplace and original light wooden floors. The light color tones and high ceilings make this apartment very bright, typical for a Scandinavian home.
The living room has windows on two side for extra light. The historic Swedish fireplace isn't original to the apartment but it does look very good in this room and brings a little extra character.
The furnishings are very Scandinavian with light colors tones and a touch of vintage.
The lovely fireplace is a later addition to the home but brings warmth and character. By adding open shelves and IKEA IVAR cabinets they created a lovely warm reading nook.
The charming kitchen is made of IKEA cabinets with Picky Living doors. A marble countertop and Italian tiled bring more character to this space.
The kitchen has a French vibe with the kitchen block and rustic wooden table with bistro chairs.
The spacious master bedroom has built-in cabinets and a vintage looking cane headboard.
The second bedroom is also very spacious and currently used as a shared kids bedroom. The earthy color tones and vintage furnishings add warmth to this room.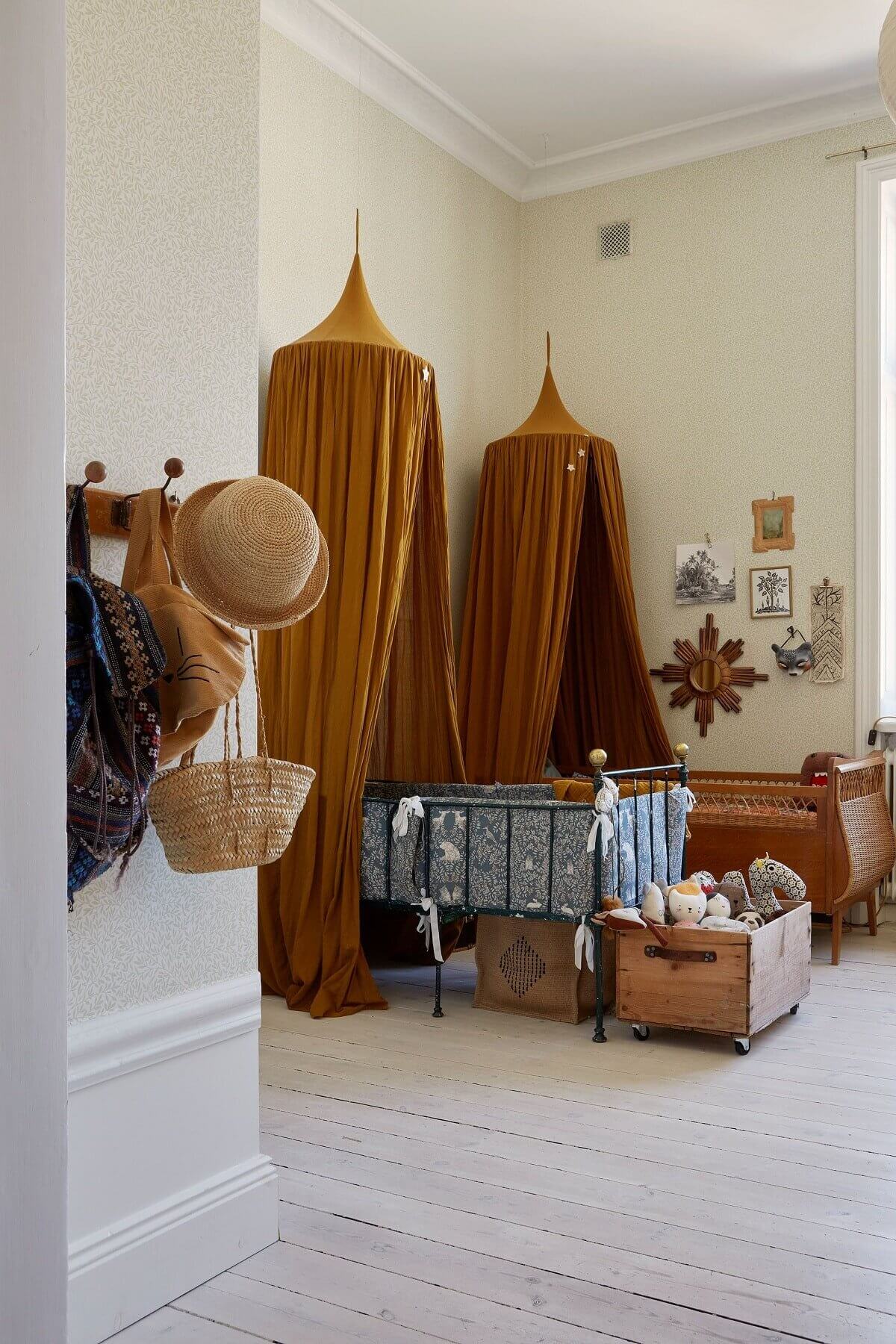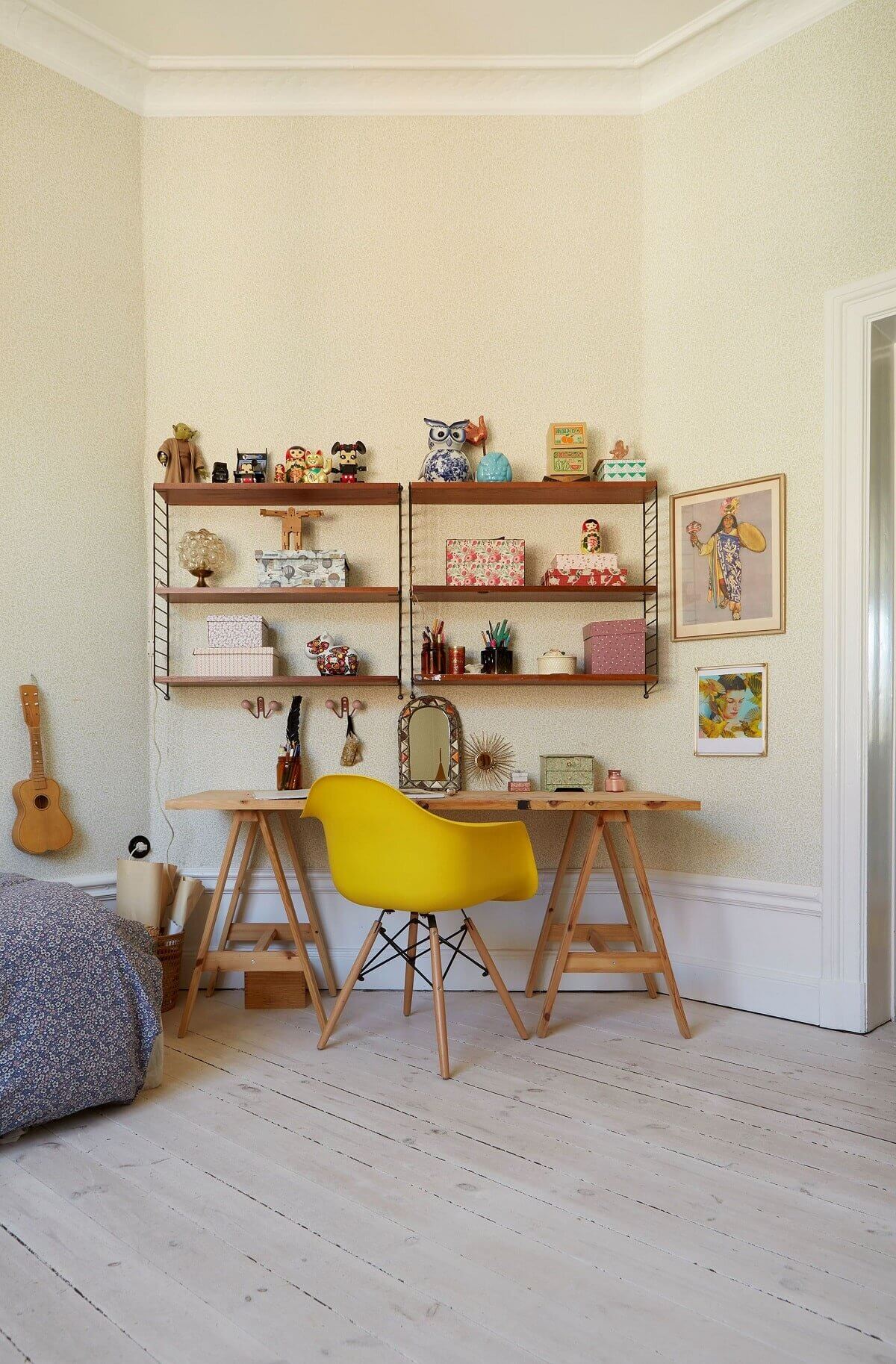 A little workspace in the childrens room with a wooden table and string shelves above.
styling by Lindholm & photos by Emilsson for Historiska Hem