A Modern Architectural Villa in Sweden
If you're a lover of modern architecture then you've come to the right place. In the Stockholm area Täby stands this amazing modern architectural waterside villa.
The unique villa is a blend of several cubist wings wich together create a large modern villa. In total there is almost 1000sq. meter of living space. And the rooms inlude a wine cellar, home cinema and sauna.
The villa is designed with high class materials and it has an integrated sound system. Outside the garden included an infinity pool, a deck leading to the water, and even a helicopter platform.
This modern architectural villa that was built in 2021, is currently for sale. And as you can imagine it comes with a hefty price tag of 15 milion euros. Thank god for the pictures!
There are several seating areas in the home, but they all have large floor-to-ceilings glass walls to make the most of the view of the sea.
The kitchen is the heart of the home. It is made of 3 meter high walnut cabinets and a kitchen island made of granite top and marble drawers.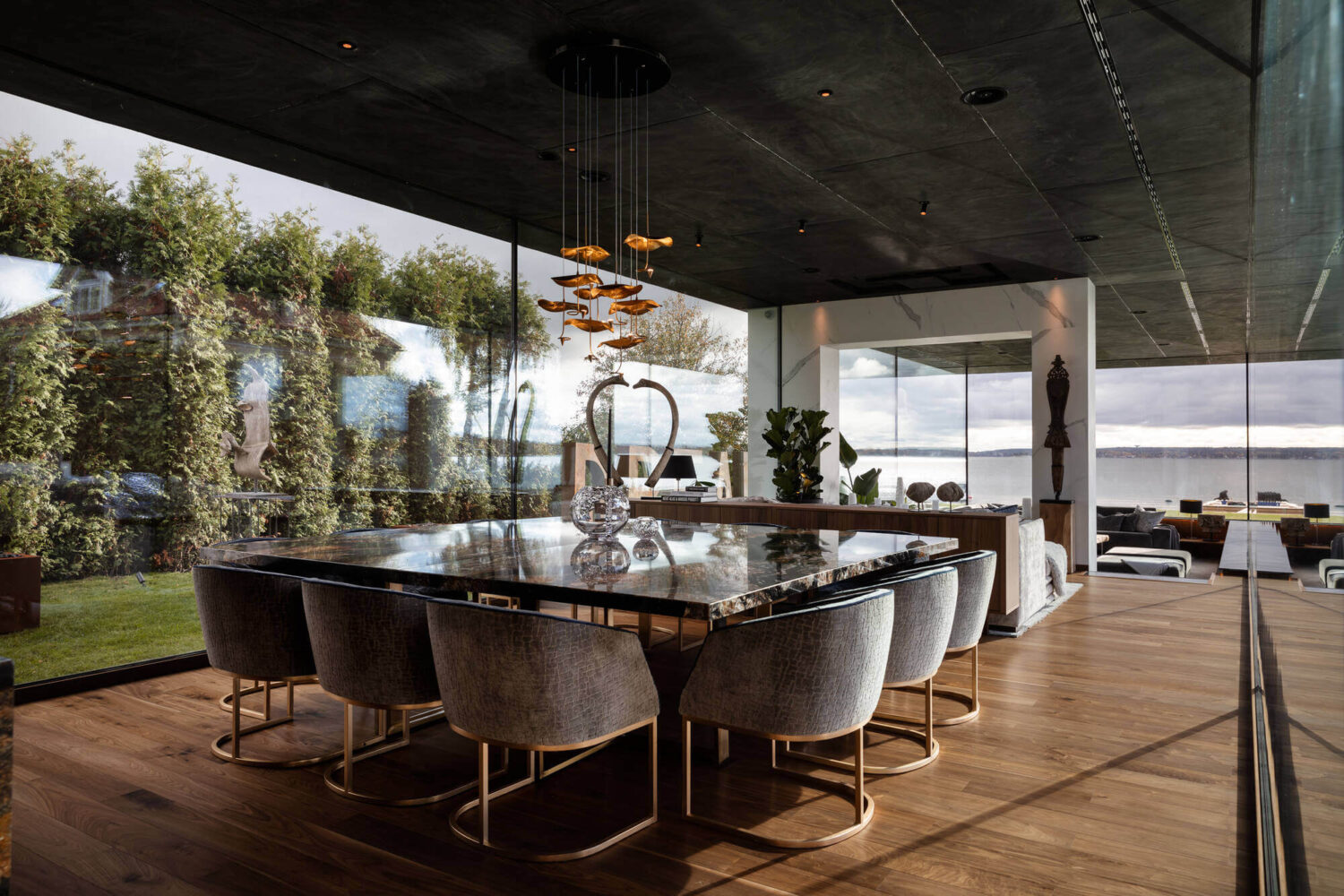 The view from the kitchen with a large square dining table. And beyond you see the (sunken) lounge. Glass all around to create a light home with gorgeous views from every room.
The master bedroom has a mirror wall to make it look bigger.
The view from the bed. Not bad right?
The walk n closet attached to the master bedroom. On the right is the en-suite bathroom.
There are 5 bedrooms on the top floor. Most have an en-suite bathroom.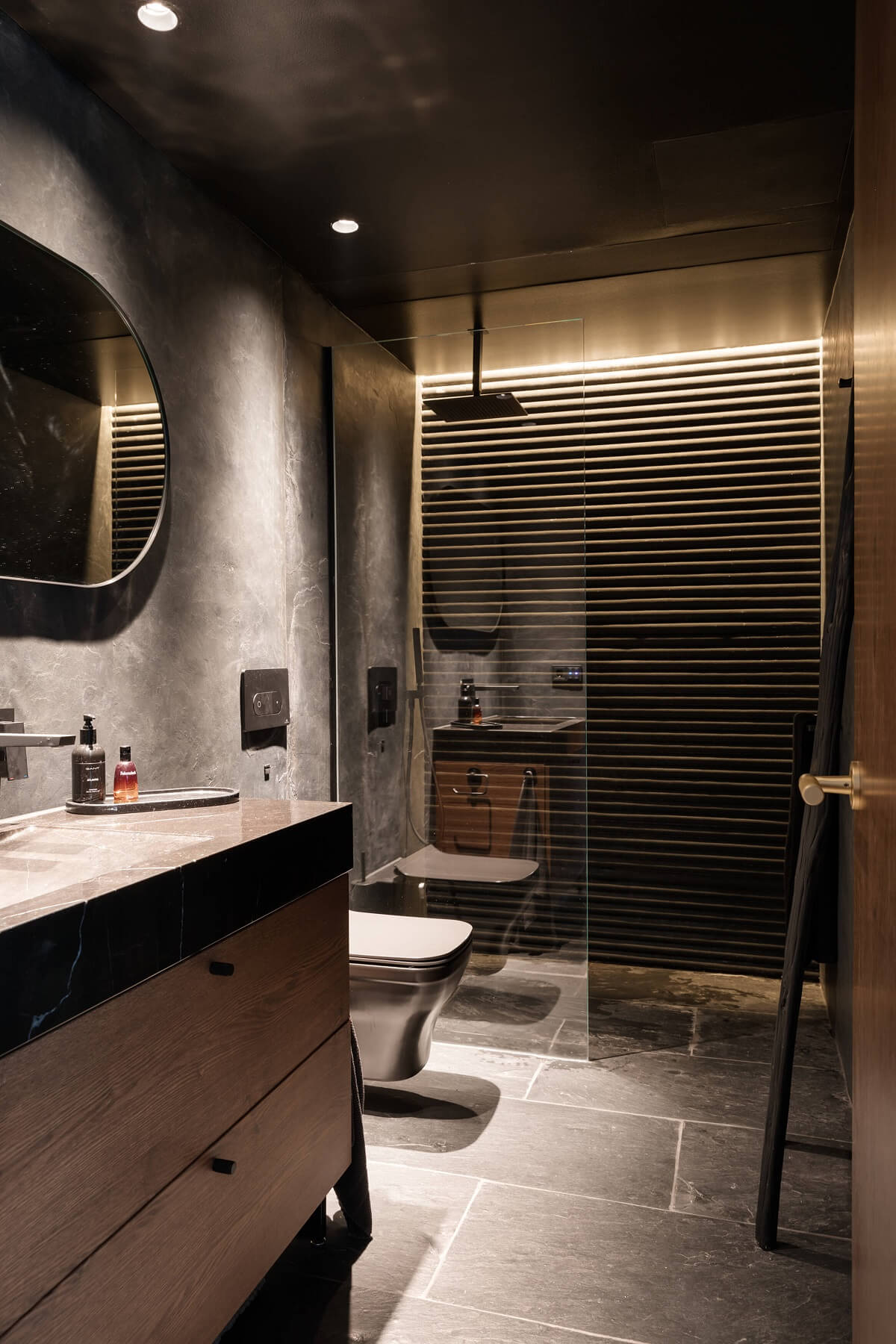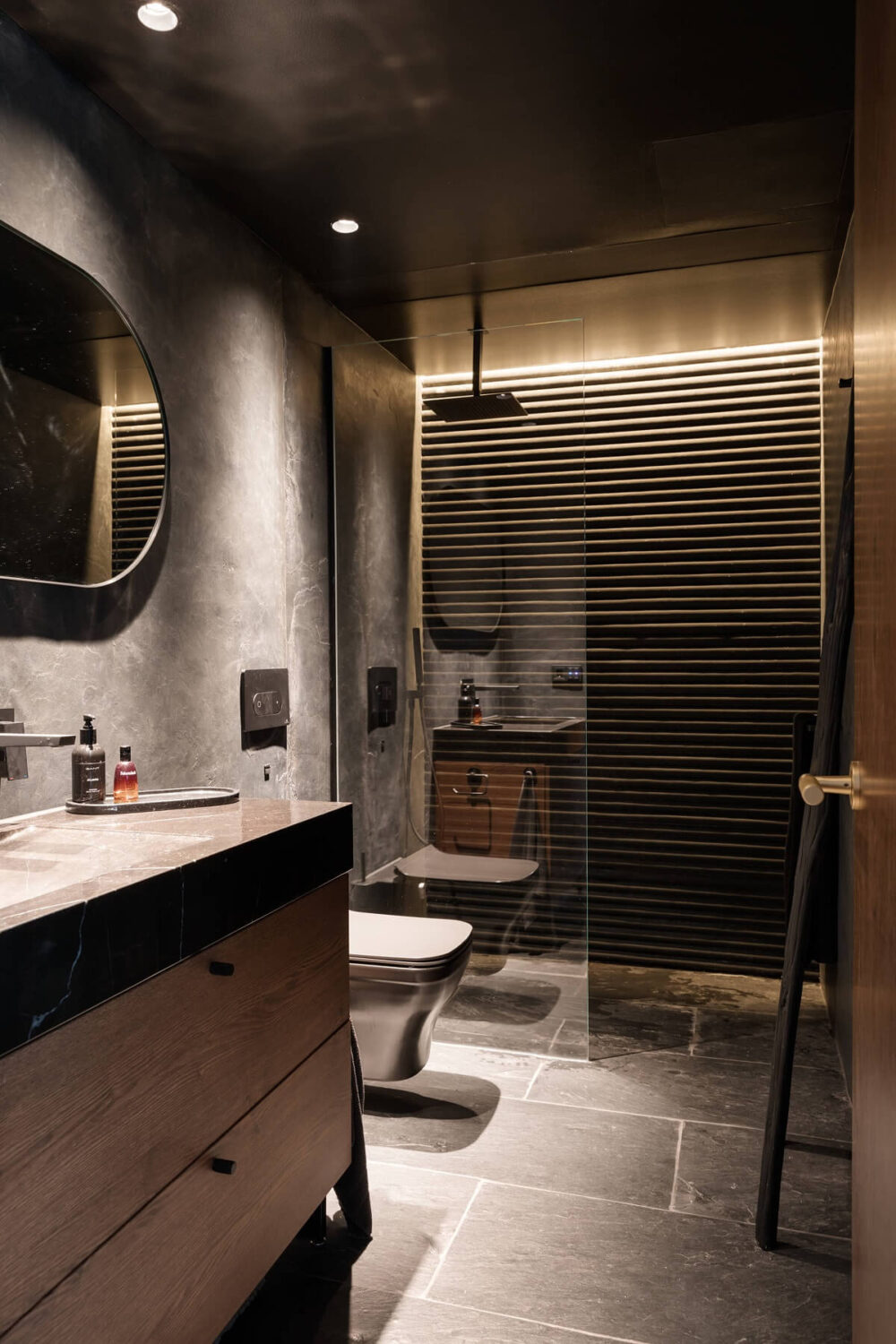 Don't be afraid to use dark colors in a small bathroom.
There is a large wine cellar/lounge in the basement.
Take a look at these modern homes:
The modern villa has everthing you need. Including a home gym and home cinema.
The sleek modern garden has a gorgeous view of the sea.
The villa is for sale at Skeppsholmen Mäkleri. And it is being sold including all the interiors.