An Industrial Warehouse Apartment in London
It is time for an industrial touch on the blog. And today I came across this wonderful warehouse apartment in London.
The apartment was an empty shell when the owners bought it. The large open plan space had industrial exposed brickwork walls and columns and board-marked concrete ceiling slab.
It was up to Emil Eve Architects to turn this empty industrial space into a warm, inviting home. And they succeeded, by adding partitions to divide the large industrial space into seperate rooms.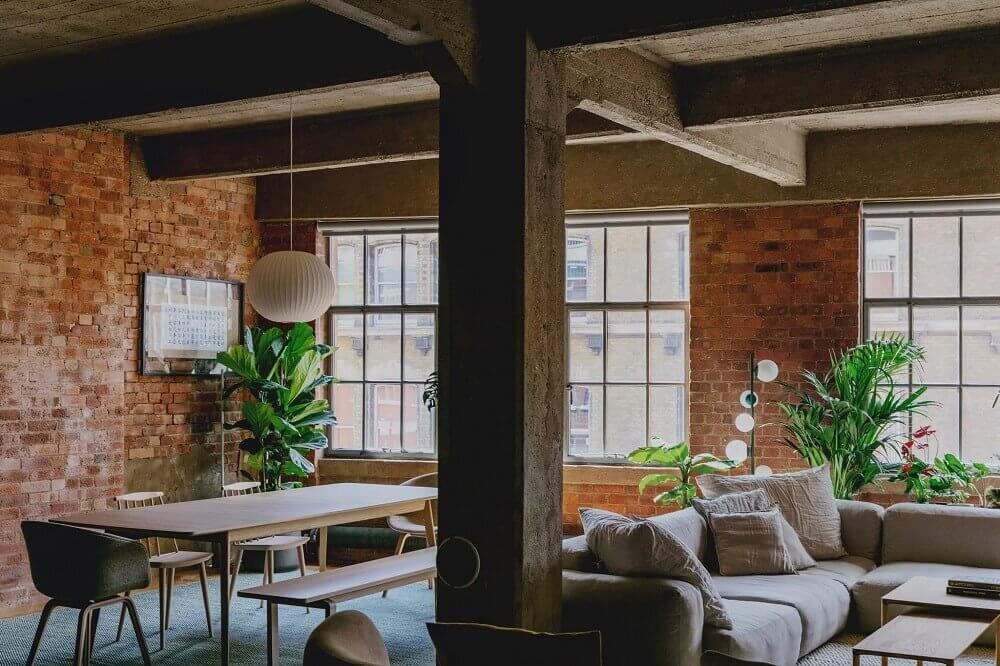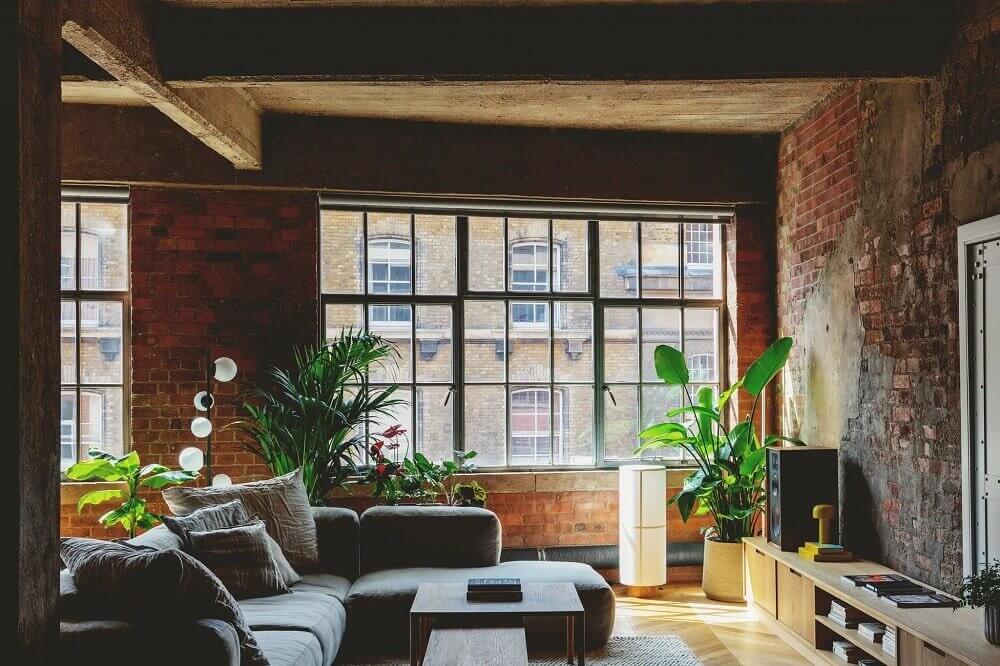 To add more warmth to this industrial space they added lots of oak wood, cozy textures and many plants for a green touch.
In the living room this is very visible. You see a wonderful combination of modern and warm furnishings with raw brick walls and concrete ceiling.
A modern white kitchen has glossy green tiles. Green is a very popular color to use in a kitchen. You can see more green kitchen inspiration in this blog post.
A library room with mustard yellow velvet chaise longue. Behind, through sliding oak doors you'll find a home gym.
Not only green tiles in the kitchen but also green tiles in the bathroom. Terrazzo floor tiles lie on the floor.
photography by Mariell Lind Hansen