A Historic Factory Transformed Into A Stylish Home
A historic factory building in the Swedish town Sundbyberg, close to Stockholm, has been converted into apartments. And today's home tour shows one of the apartments in this historic 1926 building.
Inside, you can hardly see that your inside a historic building. Only the arched windows with deep window sills and the high ceilings show that this isn't a regular building.
The home has recently been redecorated giving the apartment a very luxurious look. The entire home has beautiful warm wooden flooring and beige/sand limestone walls.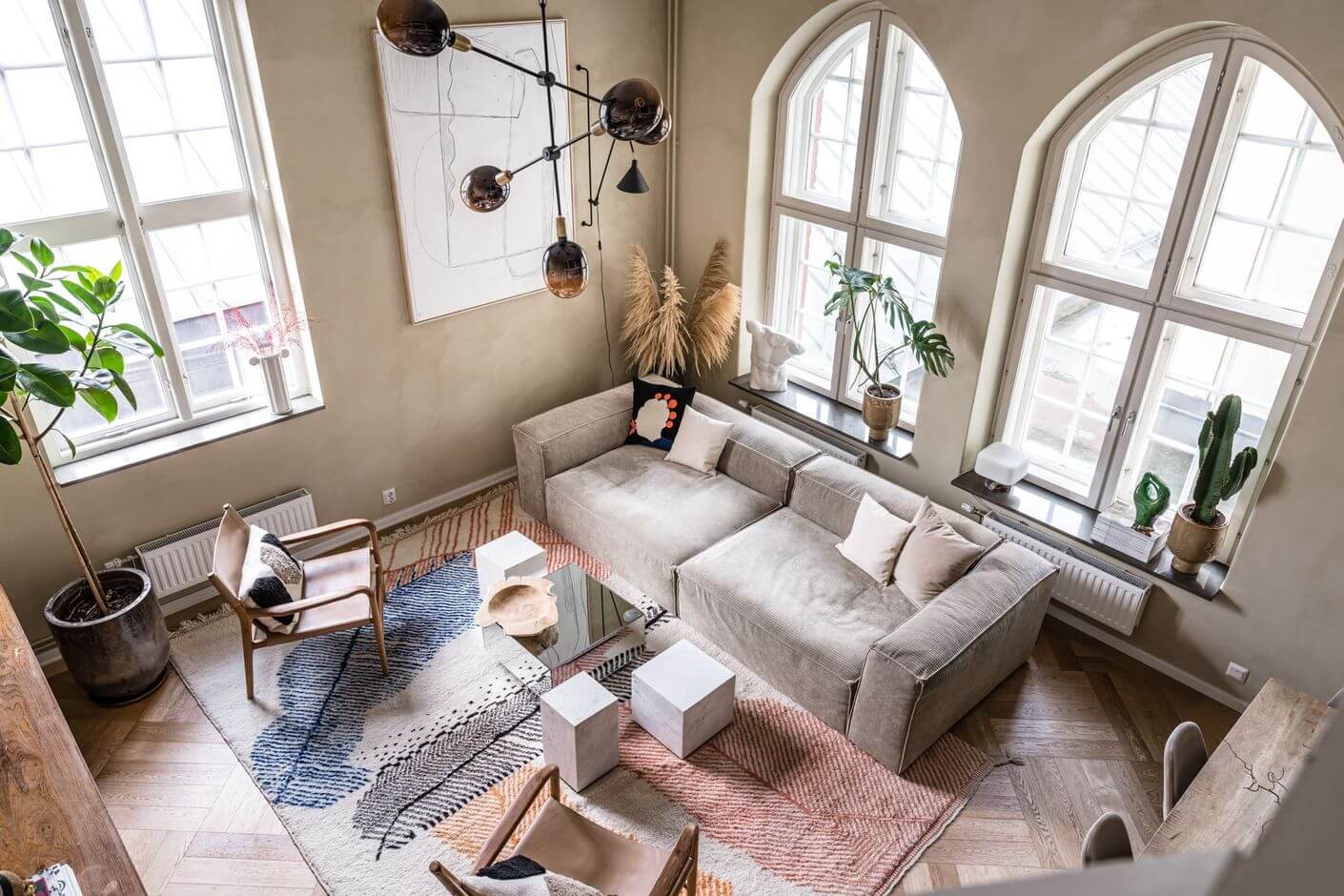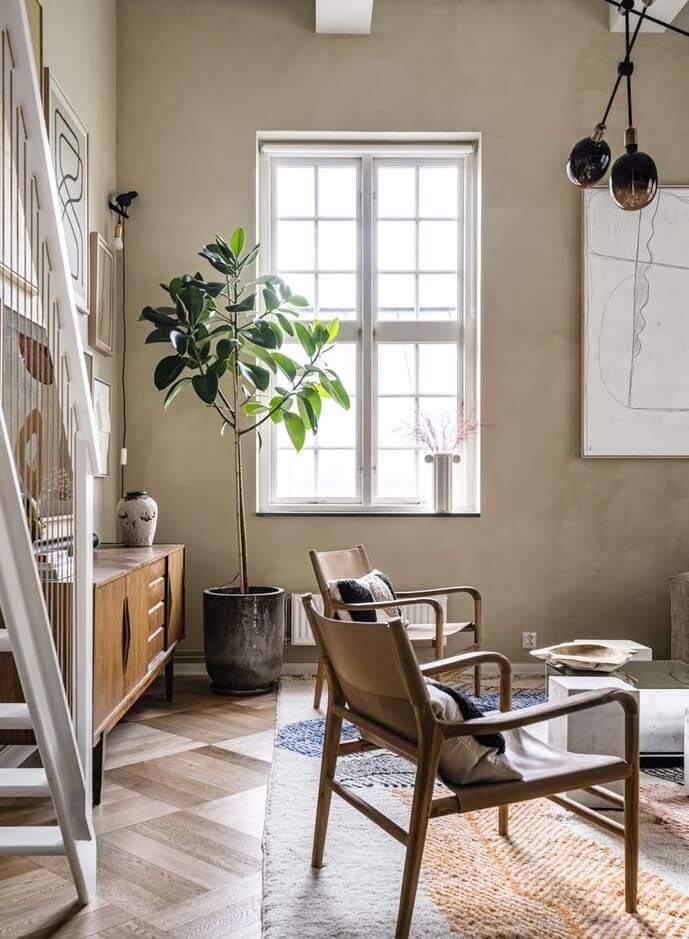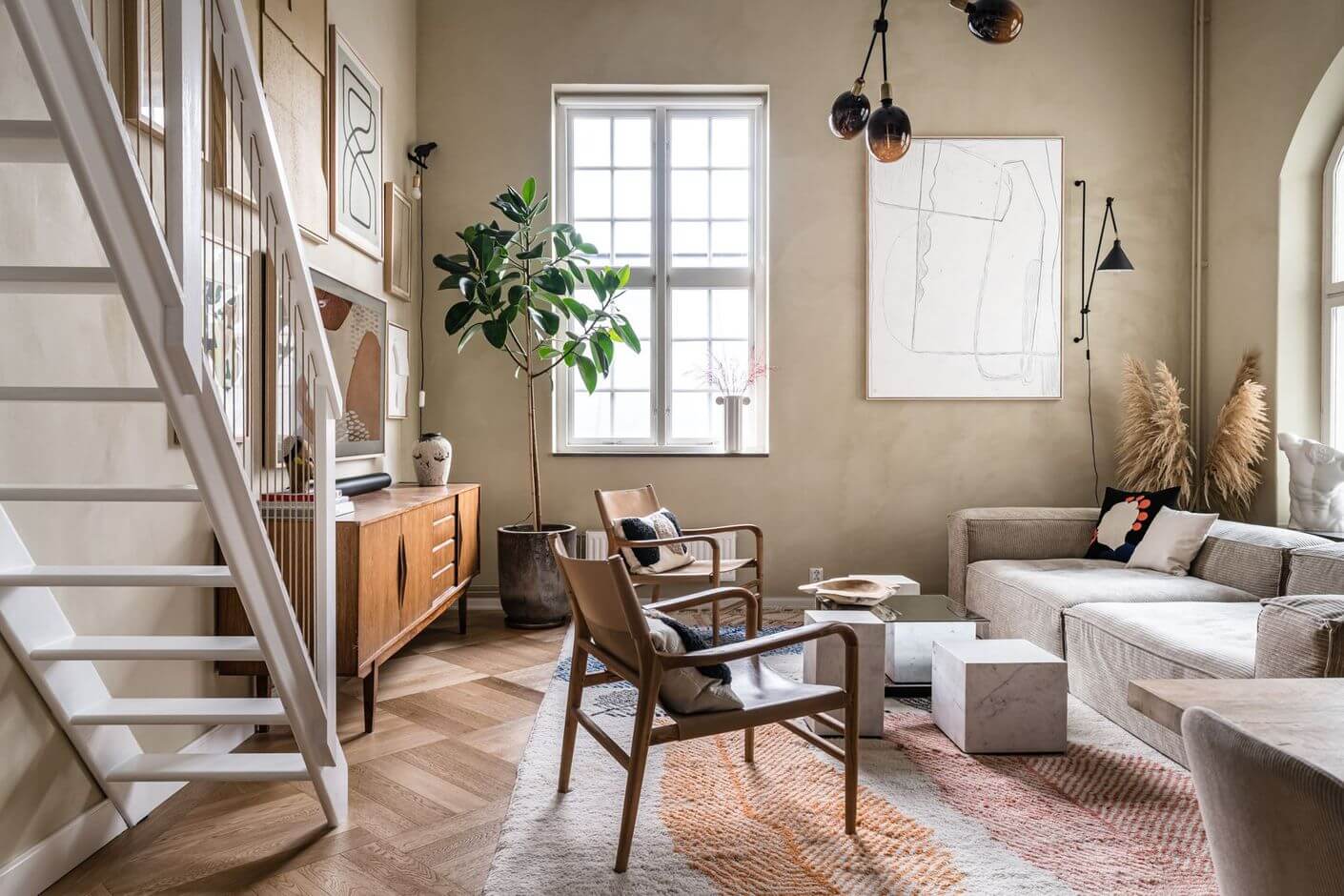 The living room is a wonderful space with 4 meter high ceilings. While most of the furniture and decor is in natural color tones, they have added some color with the large rug.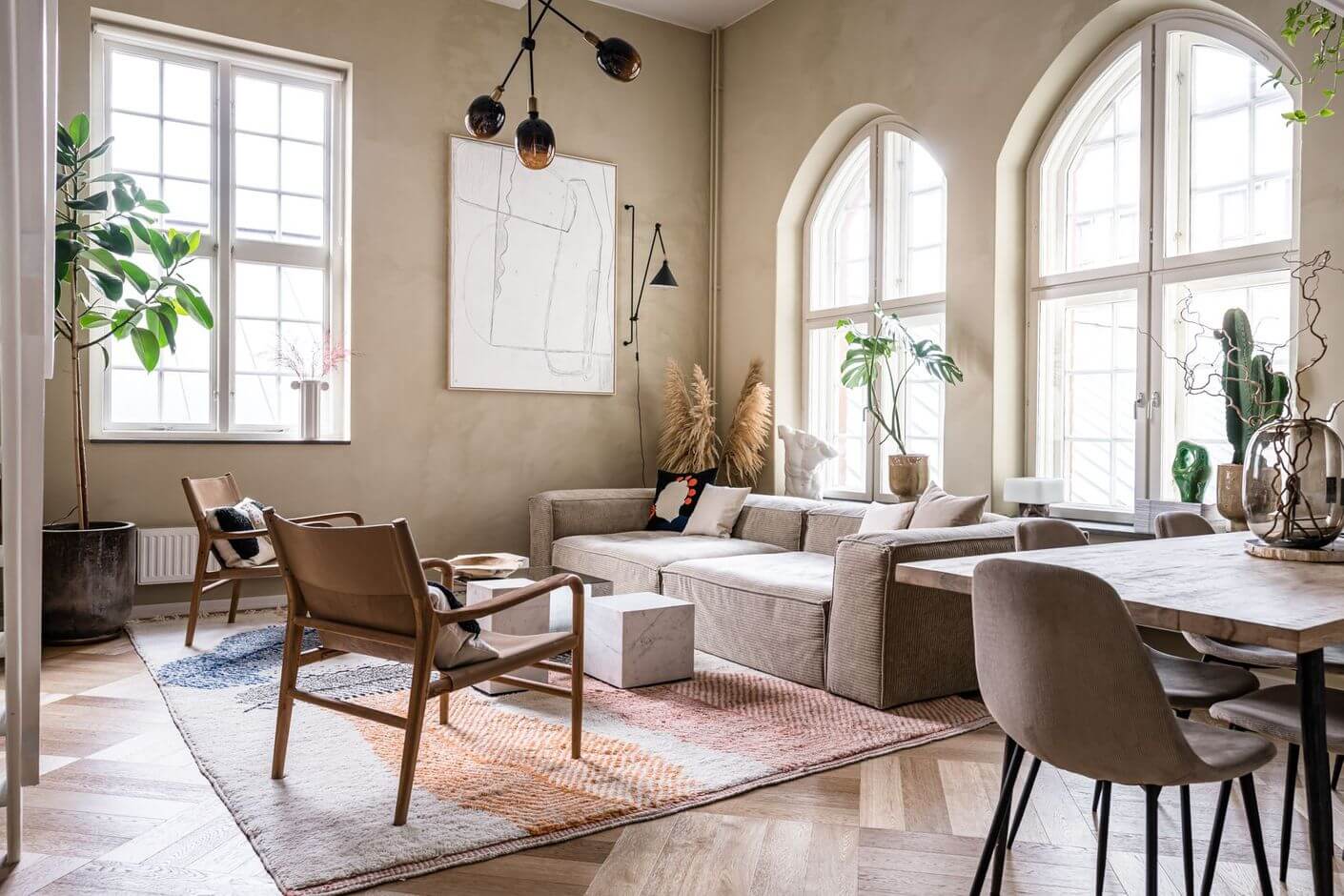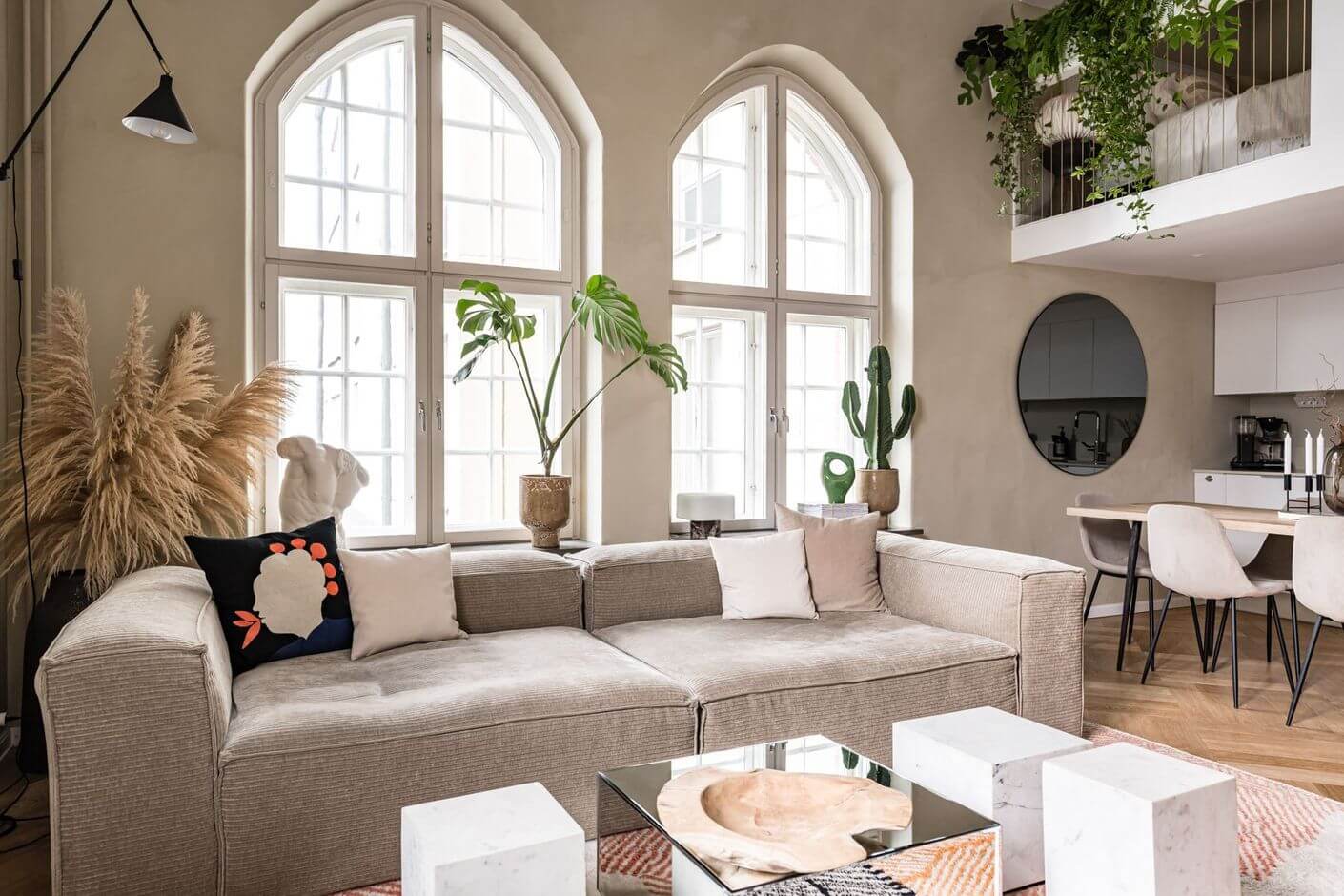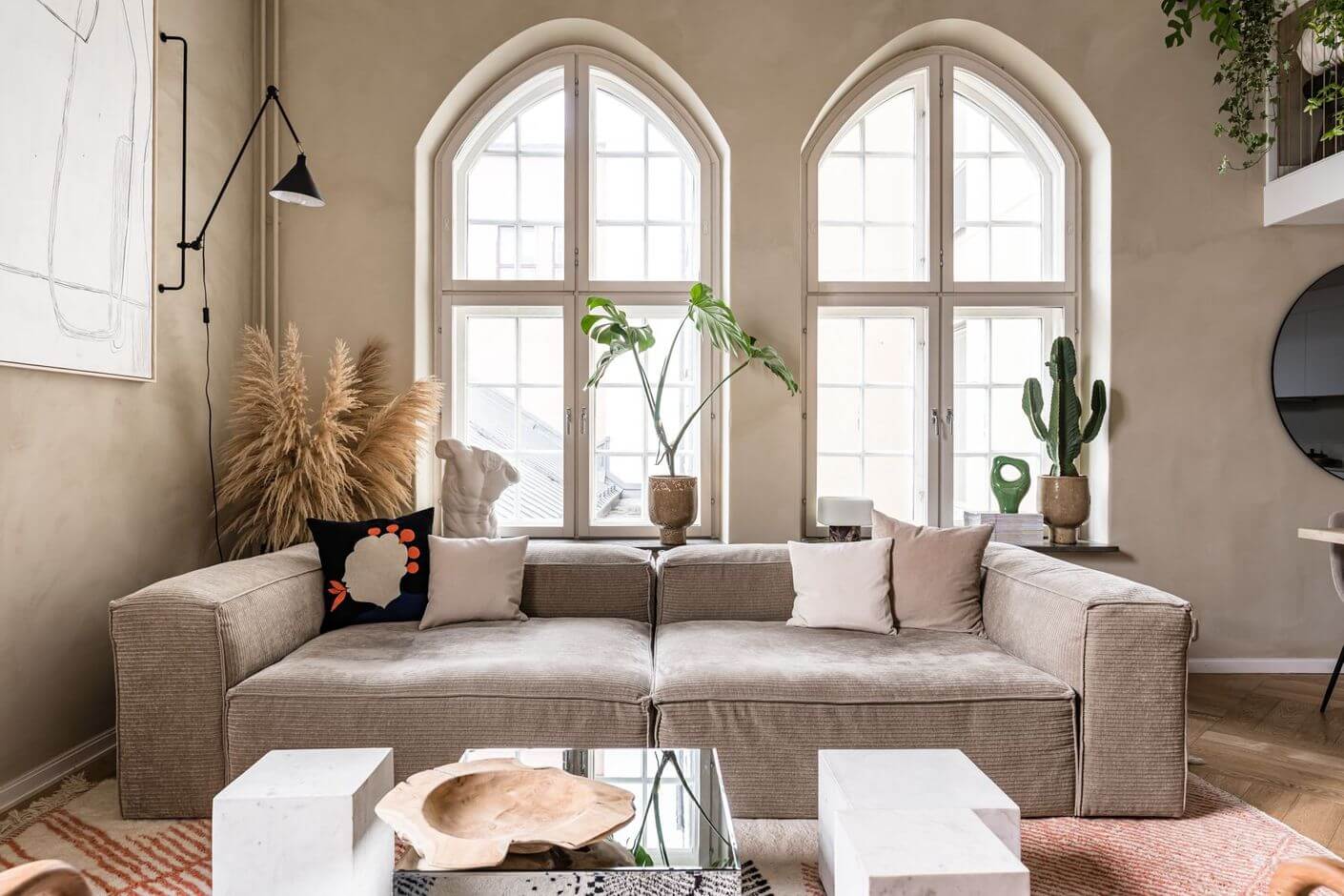 The warm sand toned walls are filled with stylish artwork in natural hues.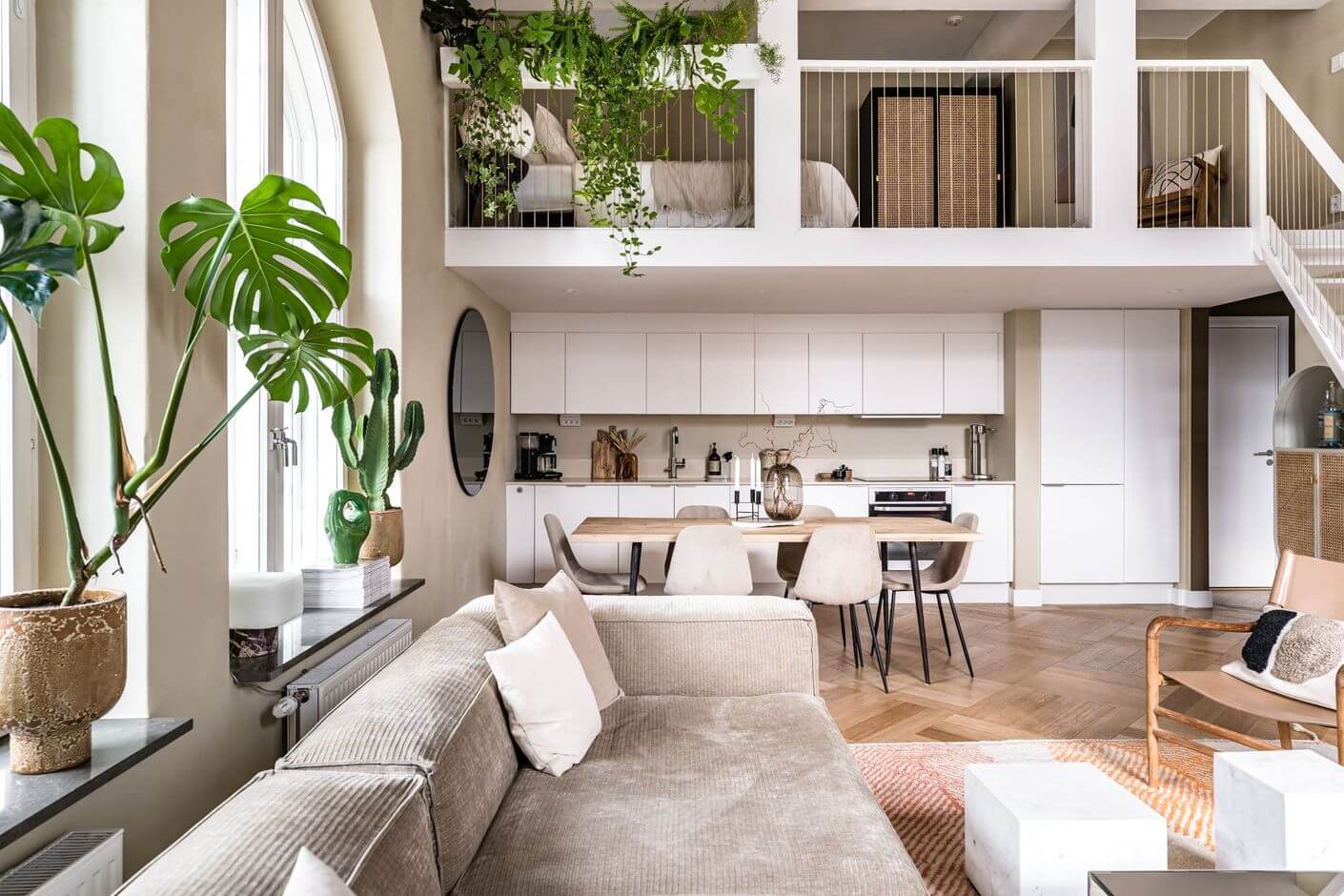 Under the loft is a sleek white kitchen. With cabinets that go all the way up to the ceiling they created a calm look which is great if your kitchen is so in view of the living room as it is here.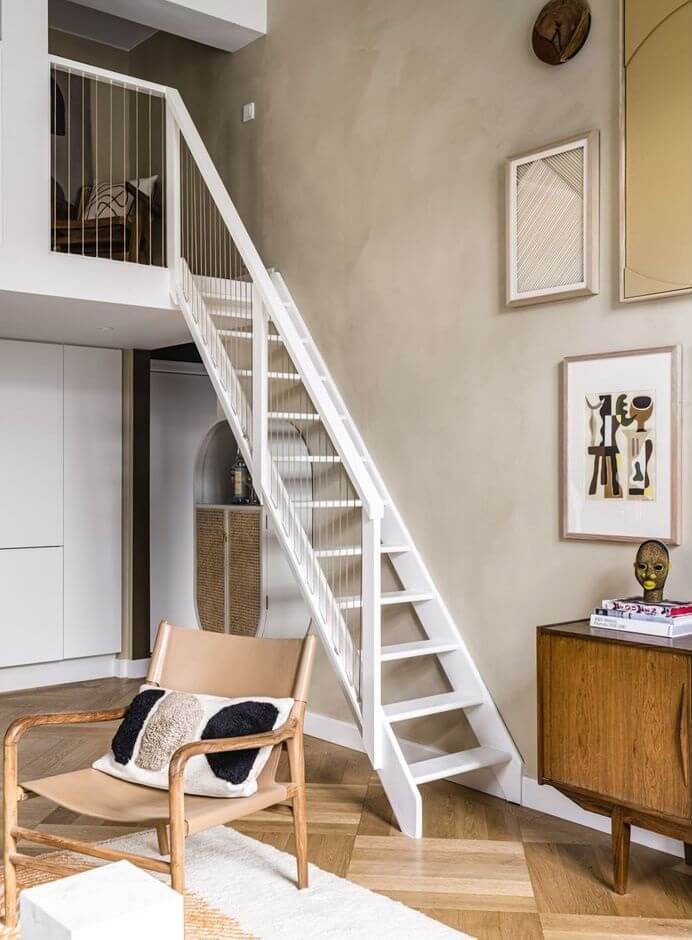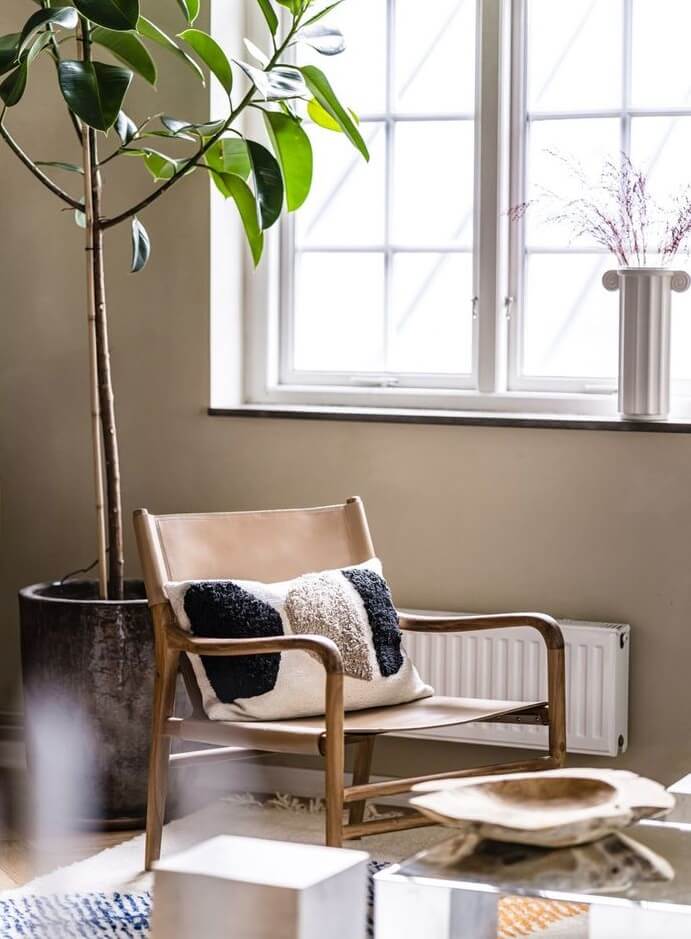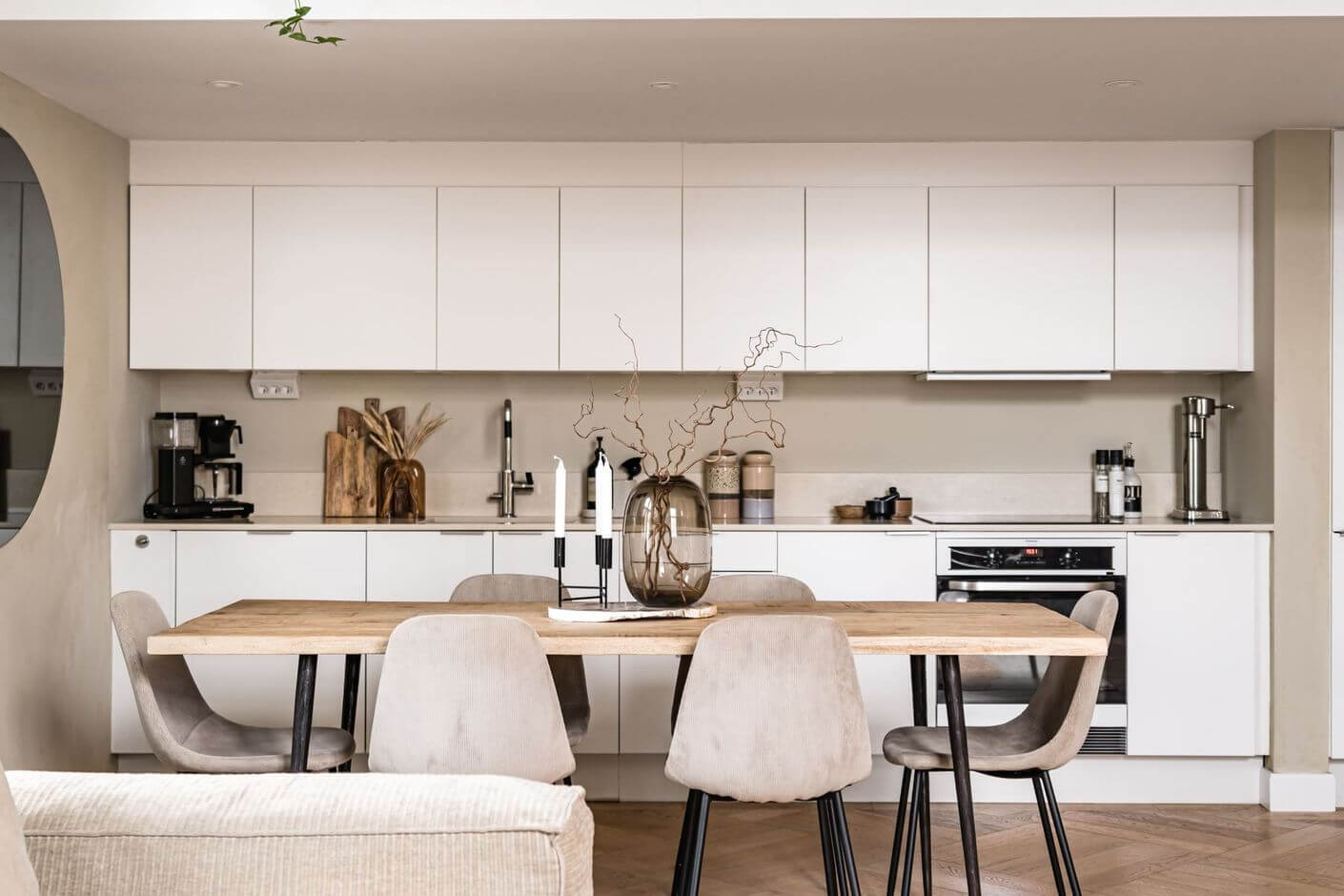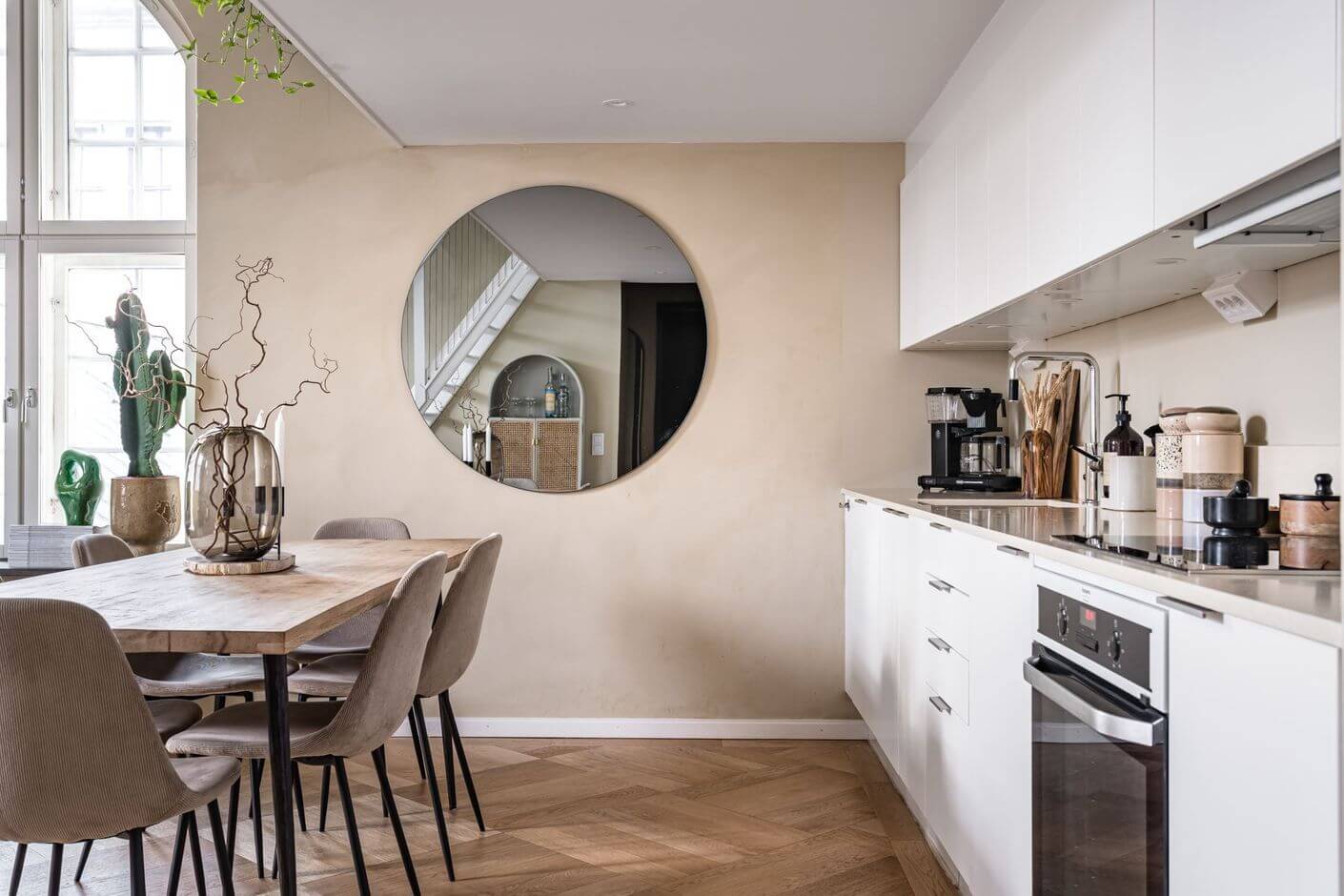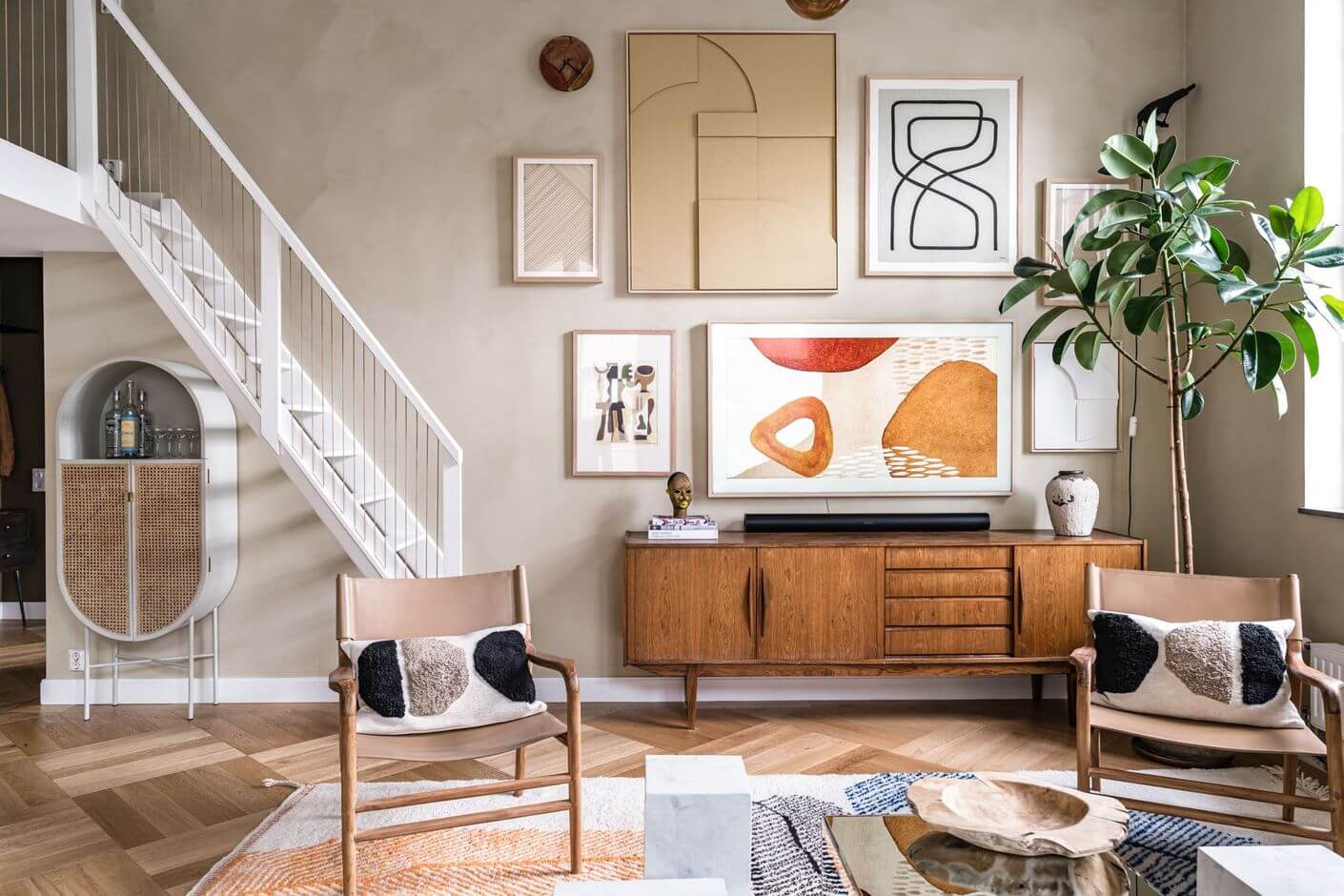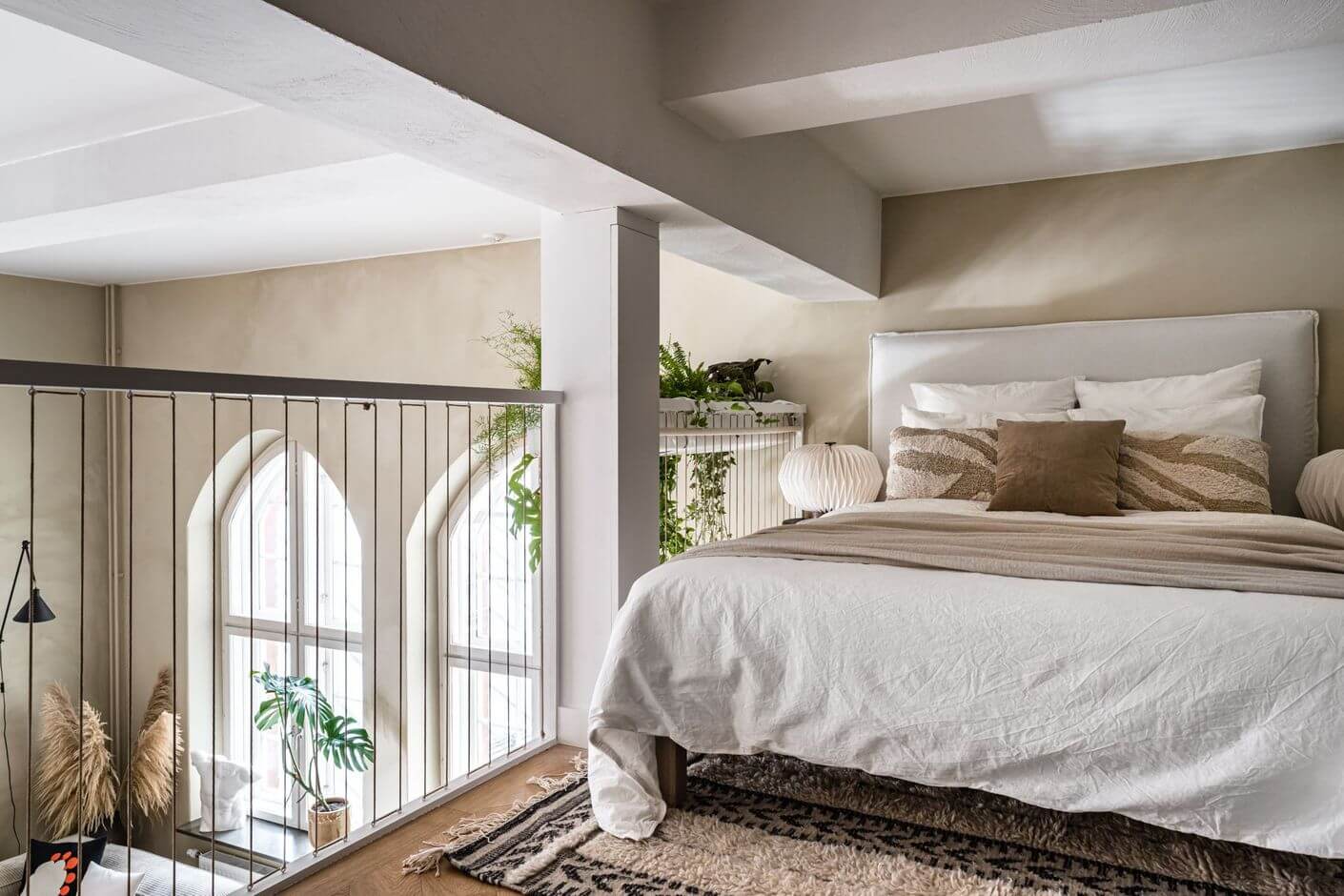 When you have such high ceilings it would be a shame not to use some of that space for a cozy loft space. In this case, they added a second bedroom but it would also be a great home office.
Sleek white flower boxes add some greenery to the space.
The apartment also has a regular bedroom. This room, just as the rest of the house, is decorated in calm natural color tones.
Shelves have been put up in the niche next ot the bed while the opposite nook is home to a natural cabine cabinet.
photography by Husman Hagberg