Japandi Interior Design in a Small Nordic Home
Japandi interior design is a blend of Japanese and Scandinavian interior styles. Both interior styles focus on minimalistic design and feature clean lines, a light color scheme, and furnishing and decor made of natural materials.
Today, we can tour a home that showcases this Japandi design style. This one bedroom apartment in Stockholm has recently been renovated. And next to Japandi interiors, it also features historic features such as ceiling rosettes, stucco, high ceilings and, double wooden doors.
The apartment is perfectly designed if you love a minimalisic home. Curved shapes and straight lines are combined in the furnishings. And the limestone walls and ceilings add an interesting and natural look to the rooms.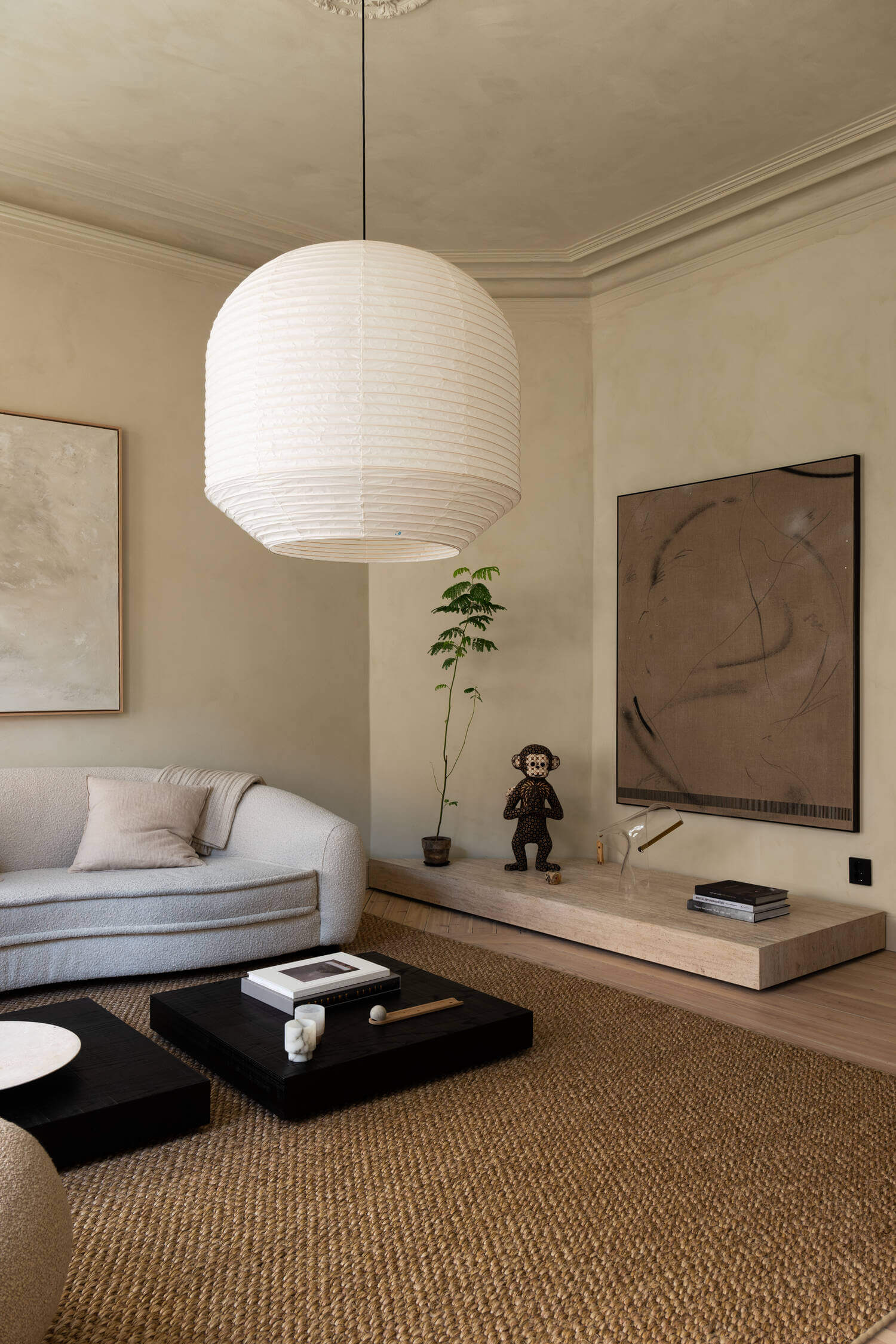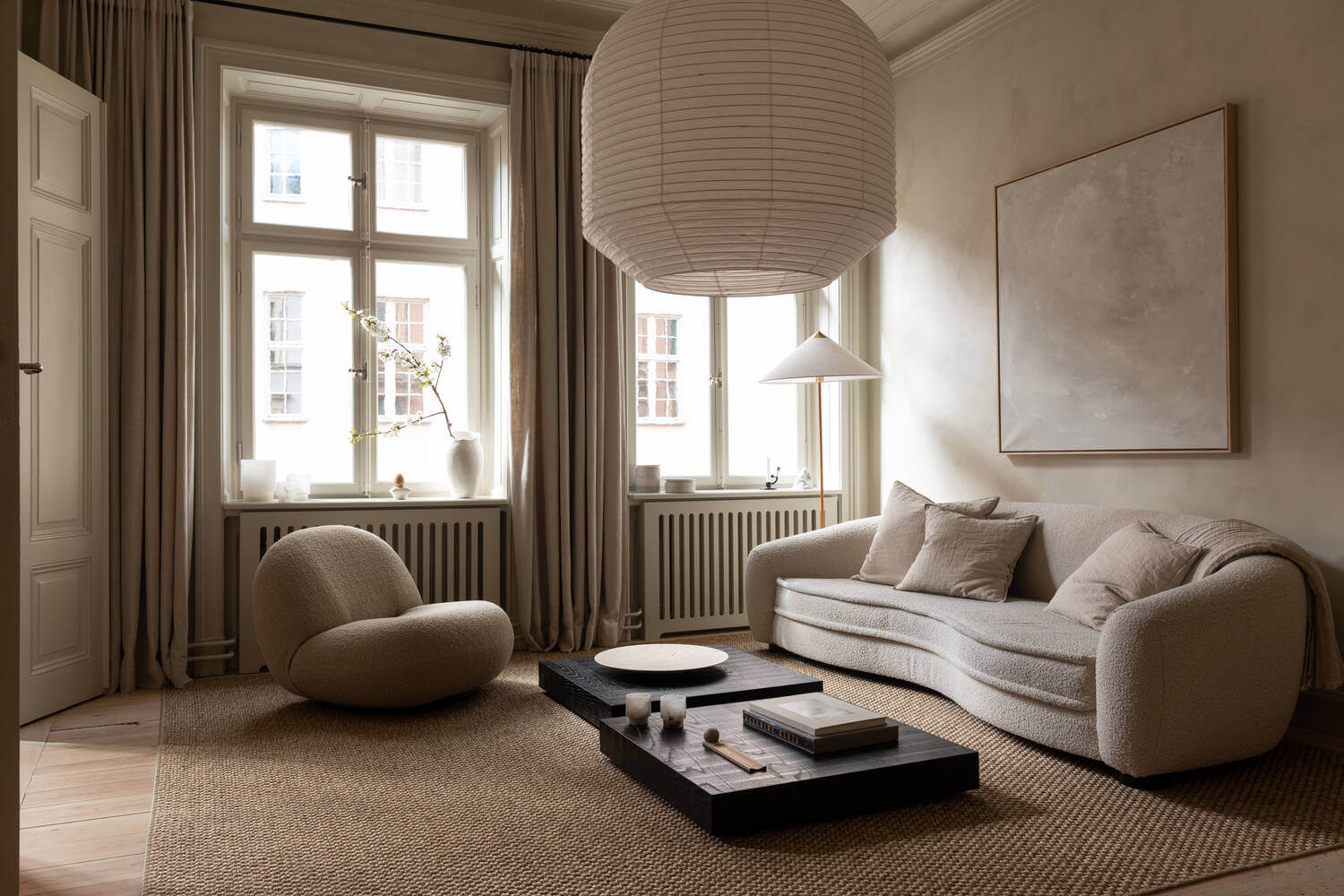 Despite the minimal design approach the living room feels warm and inviting. The warm textiles of the sofa and chair help with this, same goes for the limestone walls that add a warm tone to the room.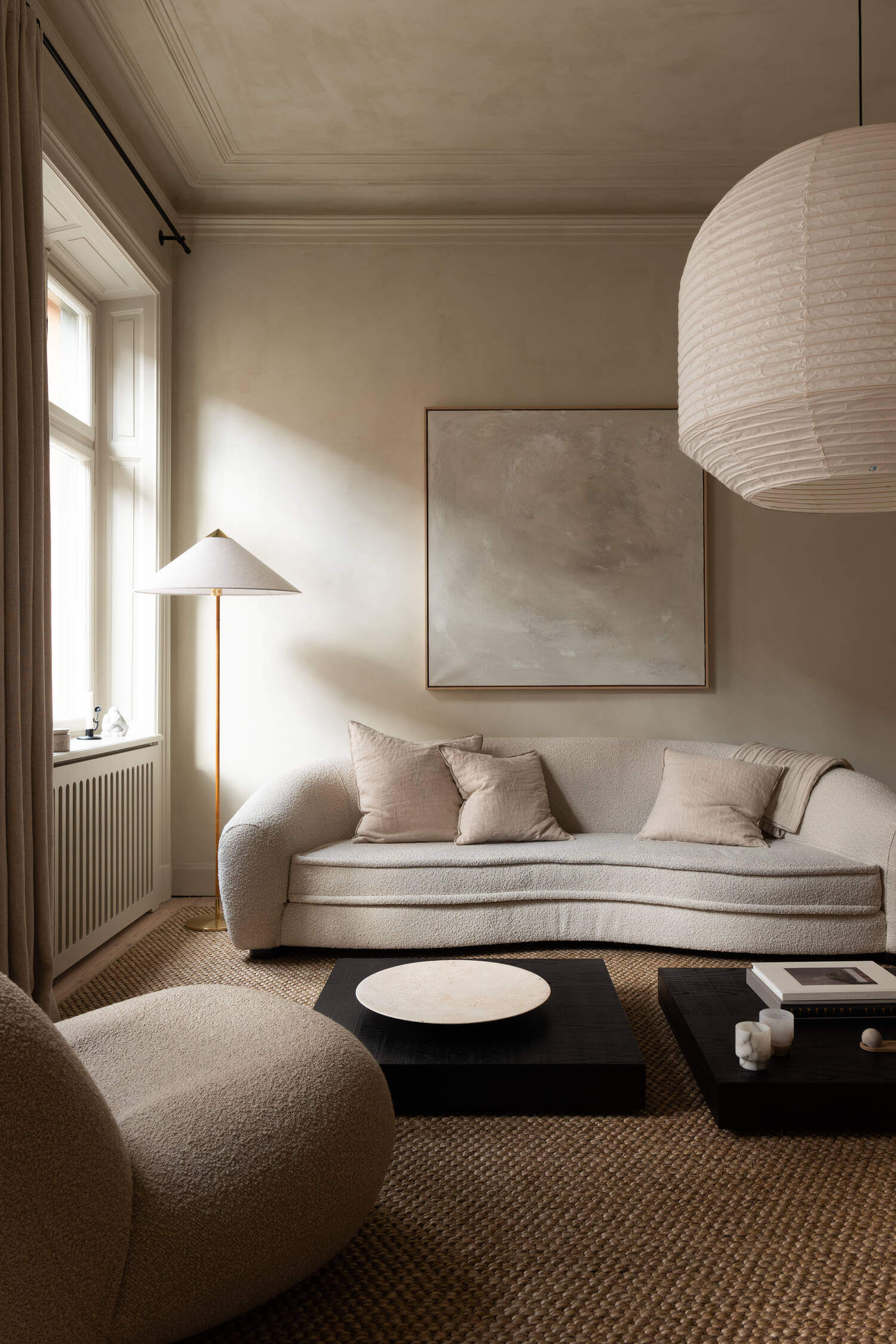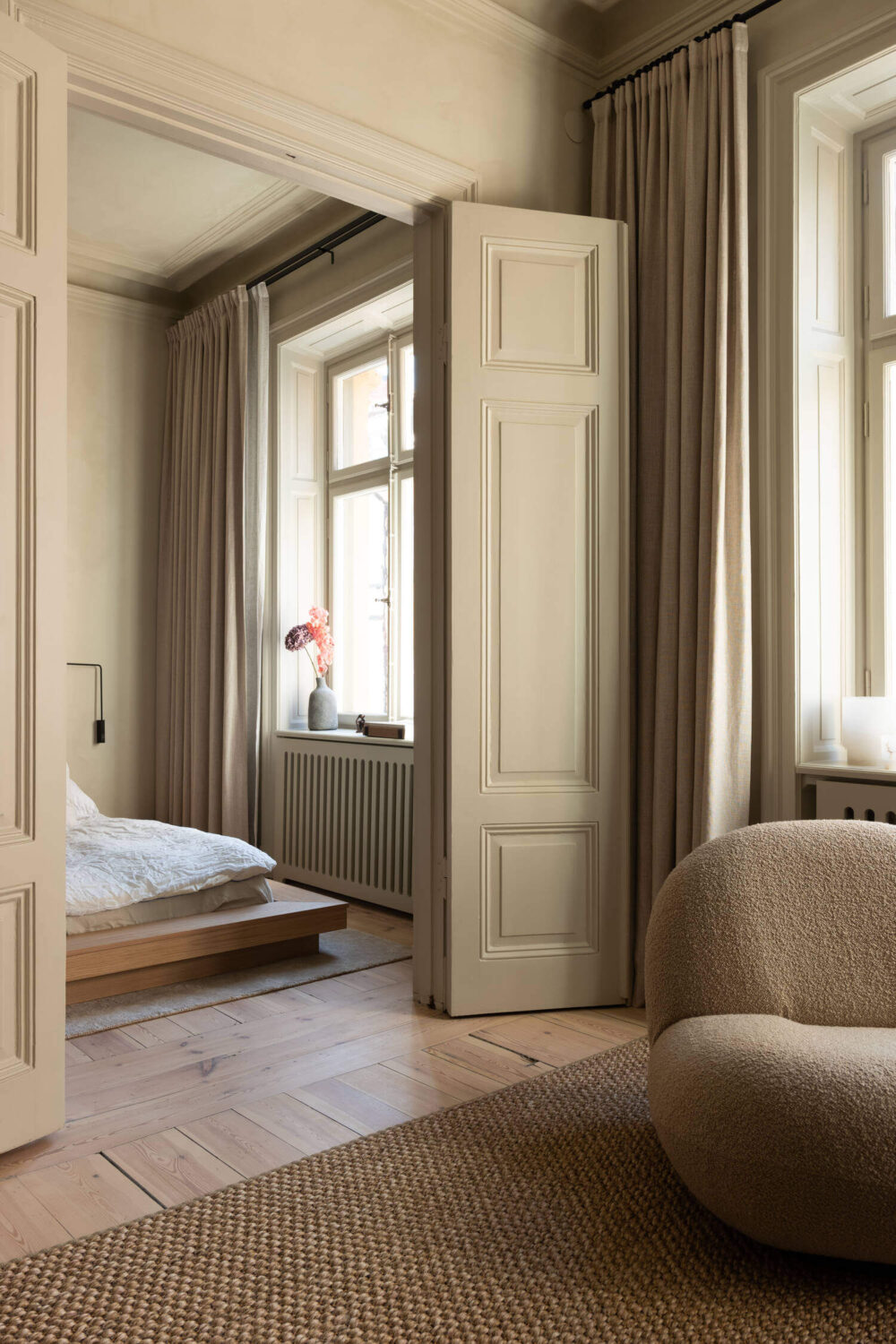 Throughout the home you will find a beautiful wooden floor, which enhances the Japandi style. Double wooden doors lead to the only bedroom of the apartment.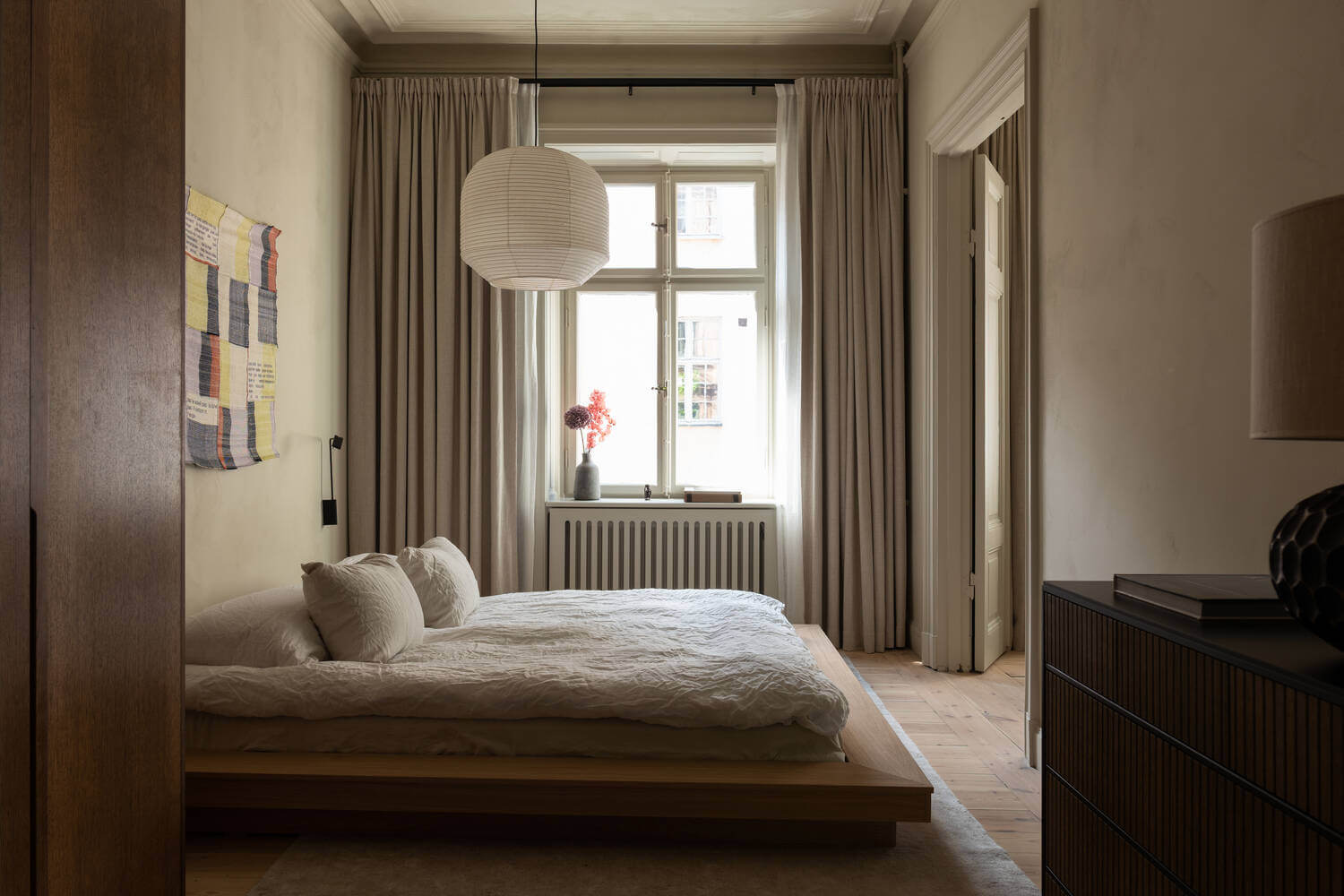 The serene bedroom has a minimal wooden platform bed. The lighter color tones are combned with dark wooden wardrobes and dresser.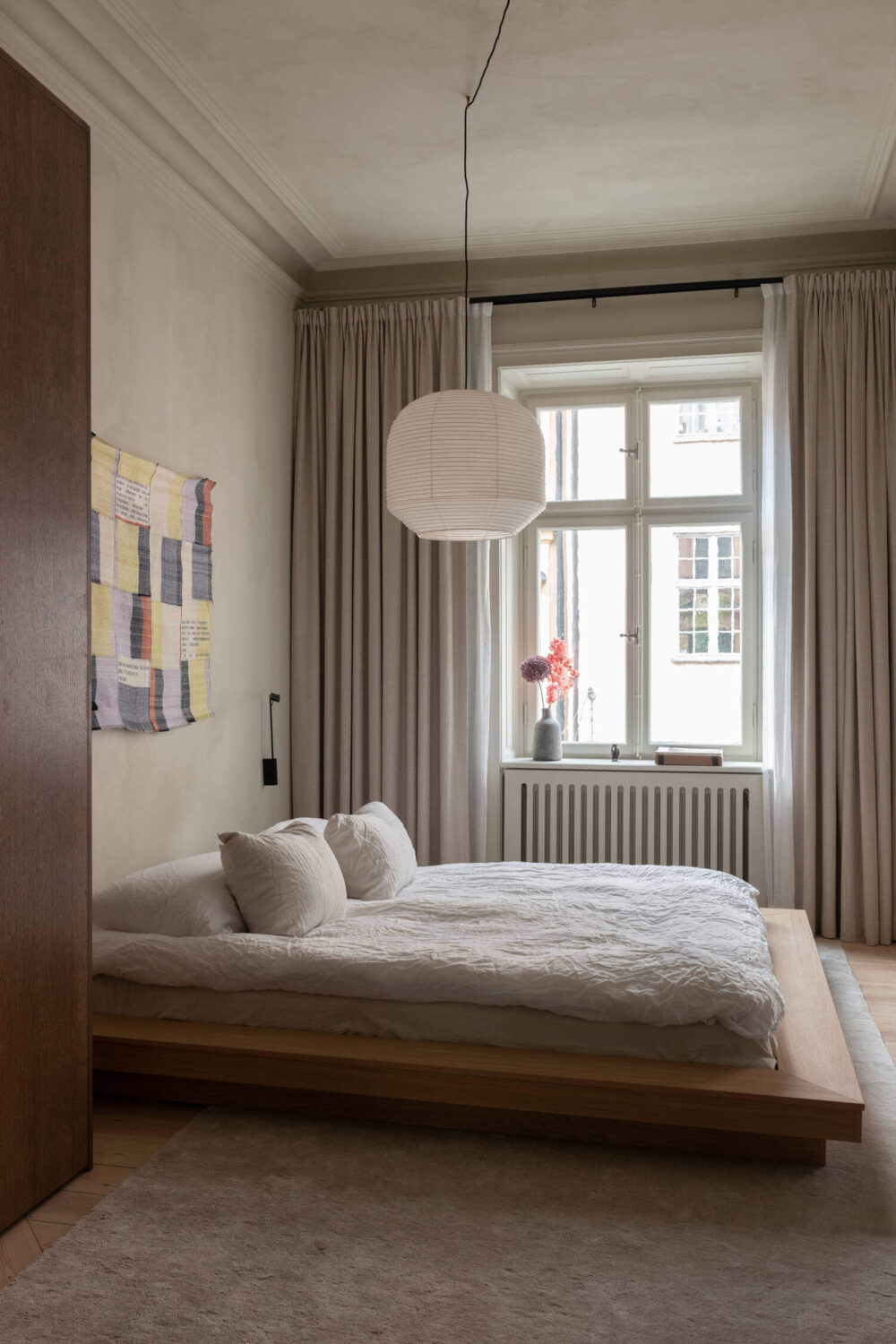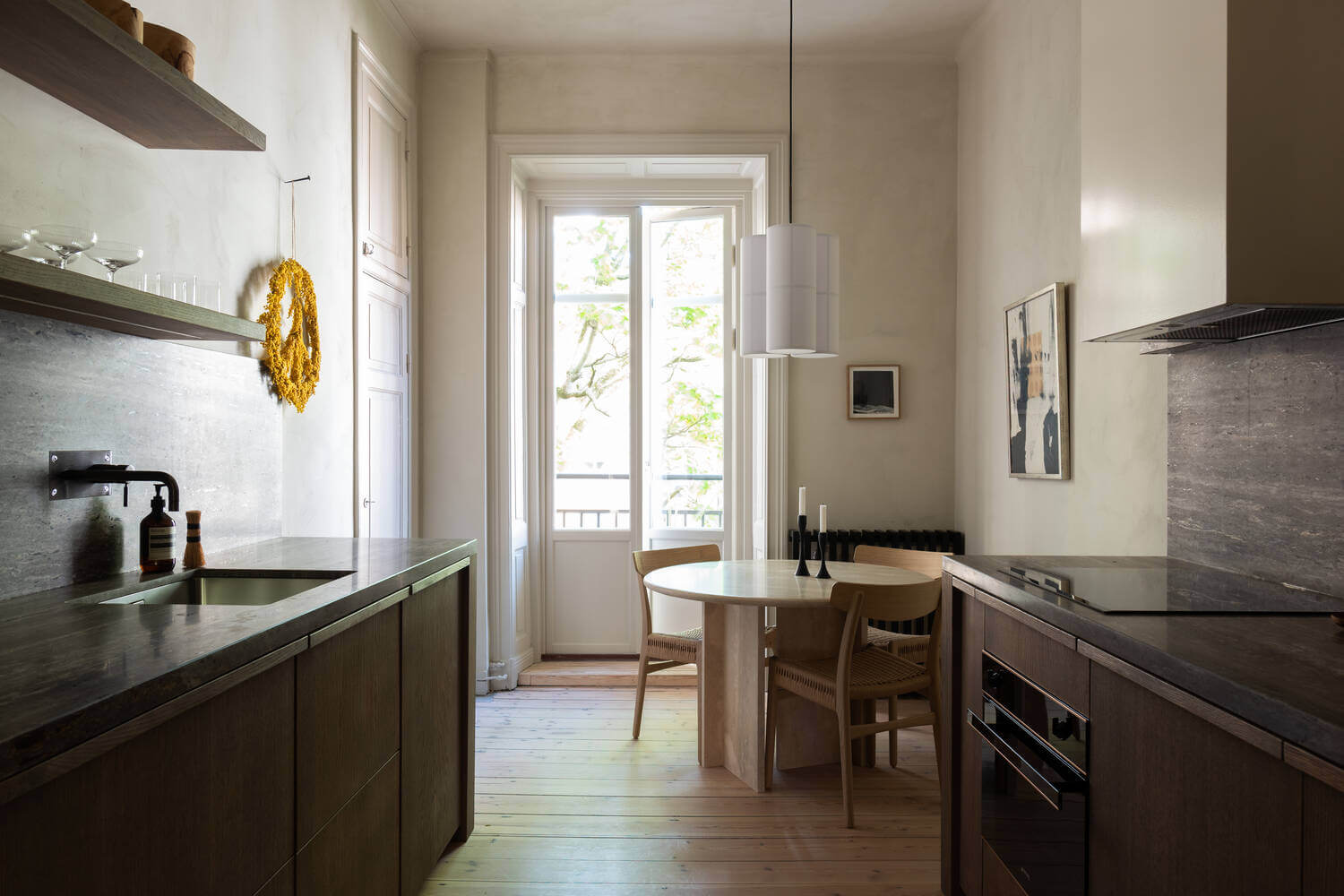 The darker wood returns in the kitchen. The galley kitchen has warm dark wooden cabinets with a black worktop. There is plenty of room for a comfortable dining table and in the warmer months you can have your breakfast on the balcony that is attached to the kitchen.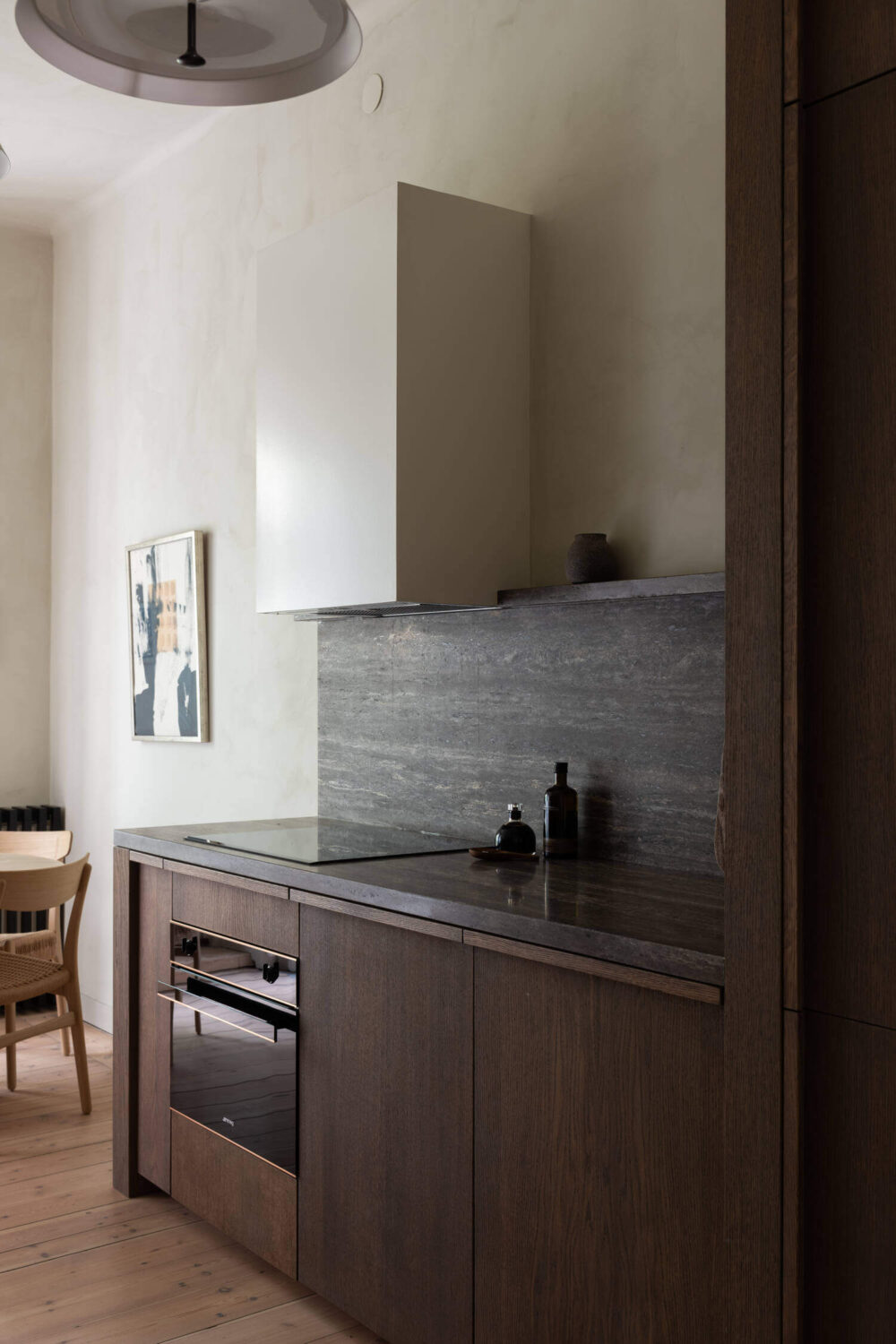 photography via Per Jansson