A Lovely Swedish Apartment with William Morris Bedroom
Opposite a park in the Södermalm area of Stockholm lies a charming 1920s apartment. The small home has recently been renovated into a warm home. The small 47 square meter apartment features a half-open floorplan, making it feel more spacious.
The owners designed the home with a calm color scheme combined with warm wooden accents on the floor and furniture. Subtle color accents are added through a velvet green armchair and pink and yellow cushions.
Original features like mirrored doors, slatted windows, and older kitchen cabinets in combination with dark oak herringbone floorboards create a charming, historic atmosphere. But my favorite room is the bedroom, you'll see why.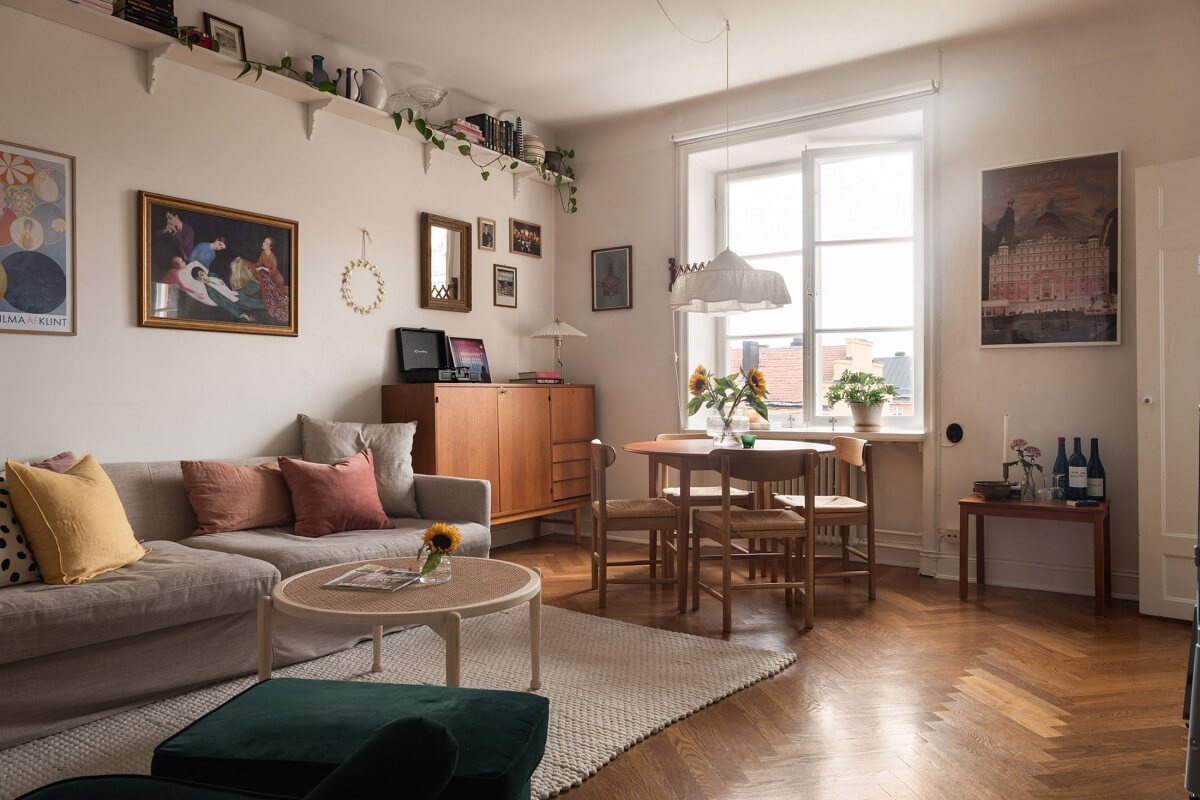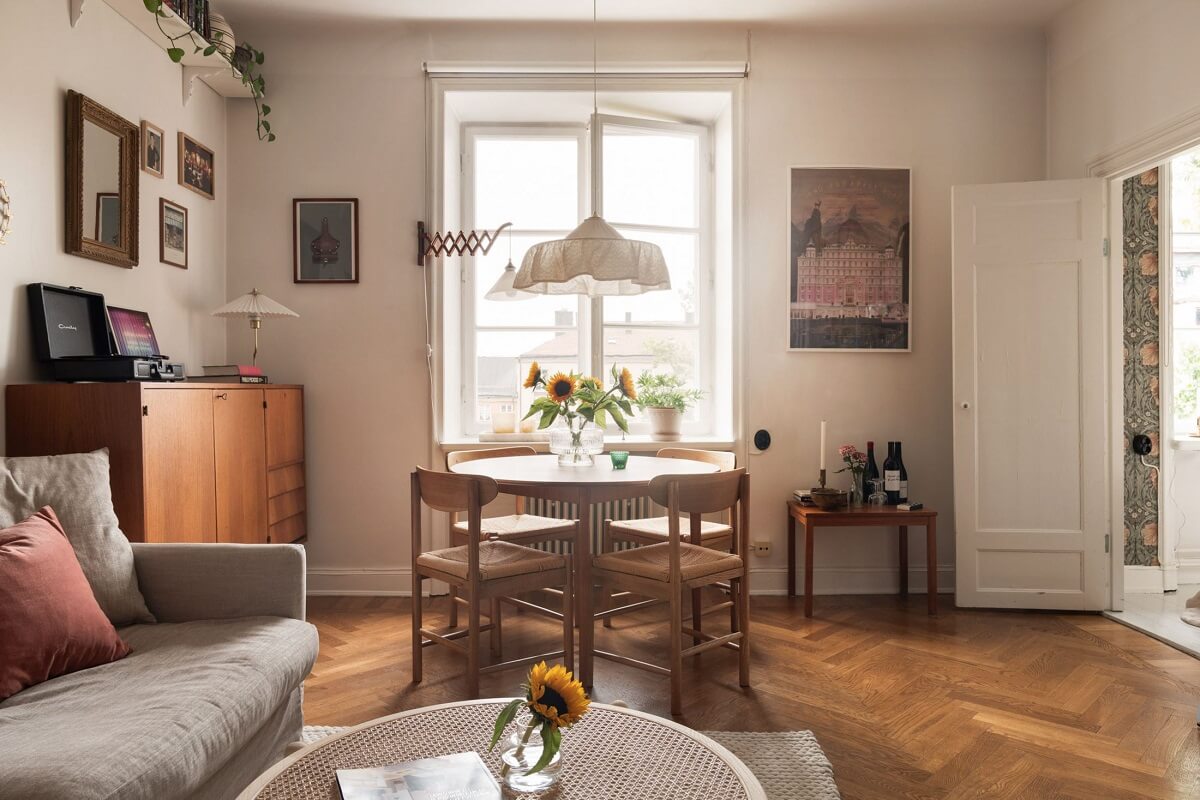 The living room is a spacious and inviting room that has a continuous floor plan with the kitchen and hall. It has plenty of space for a dining table and a sofa.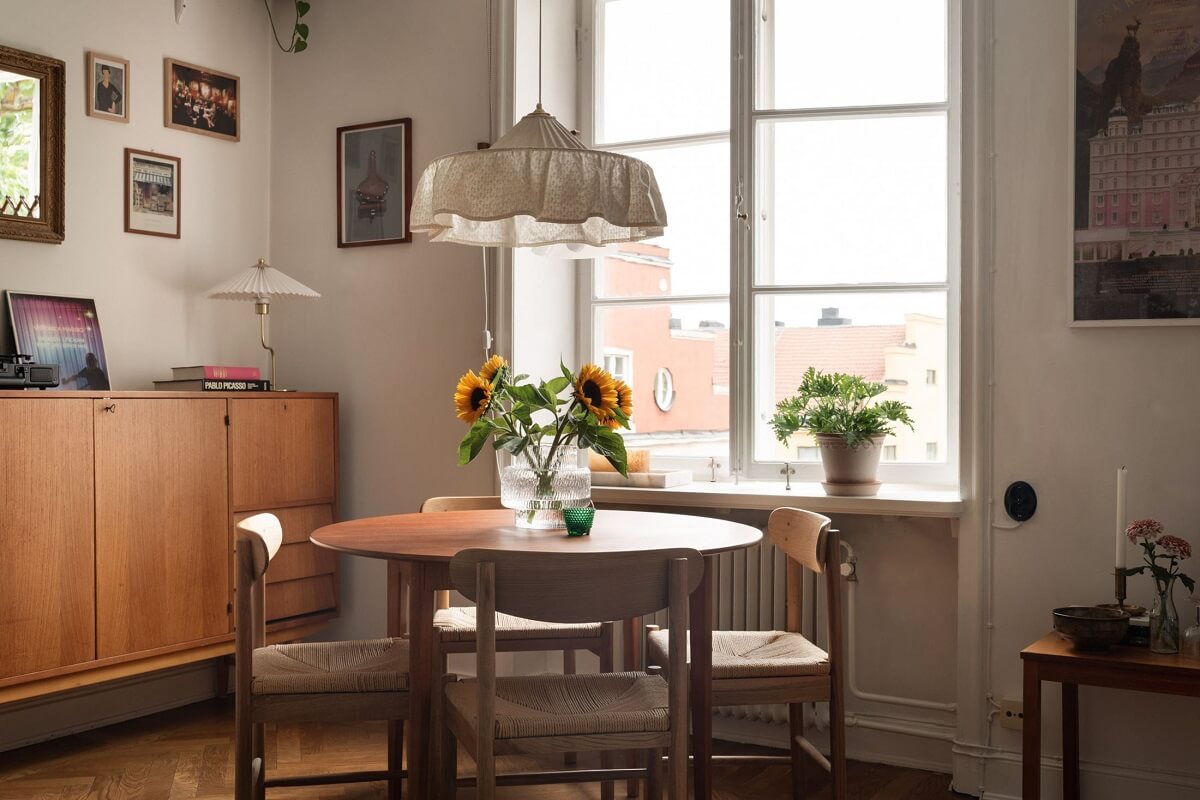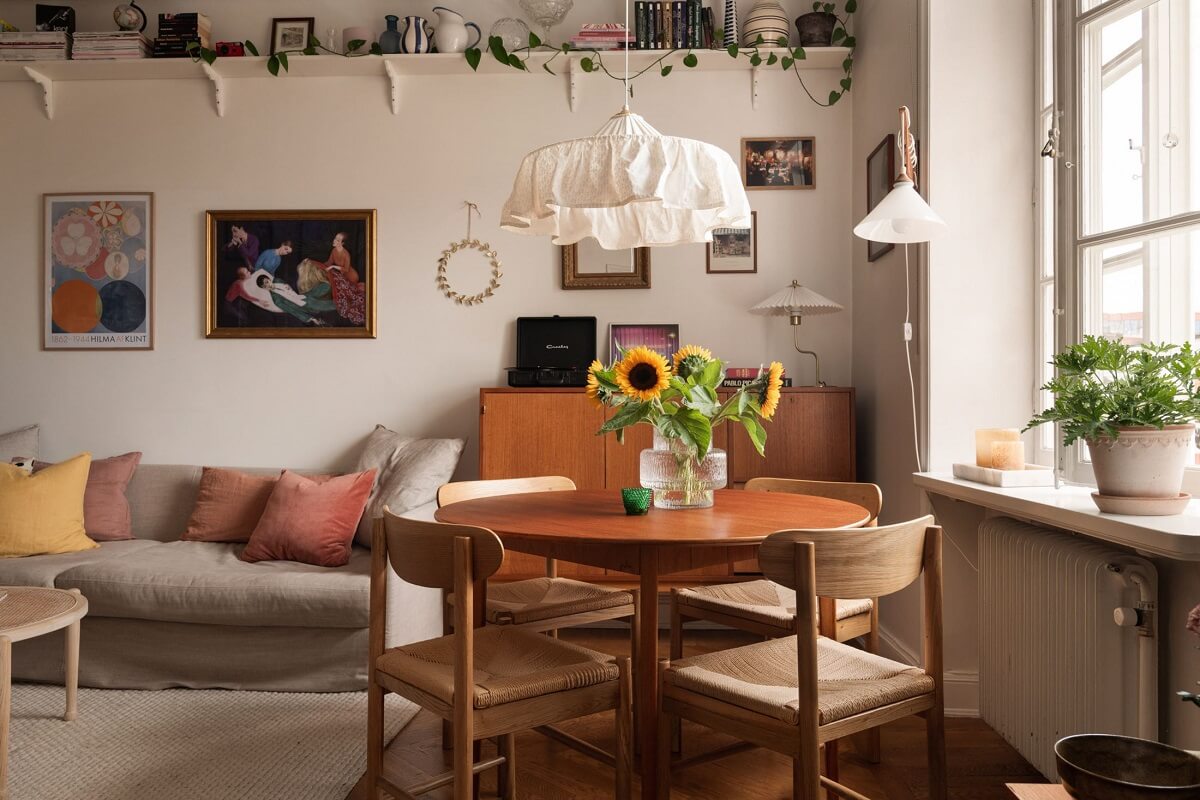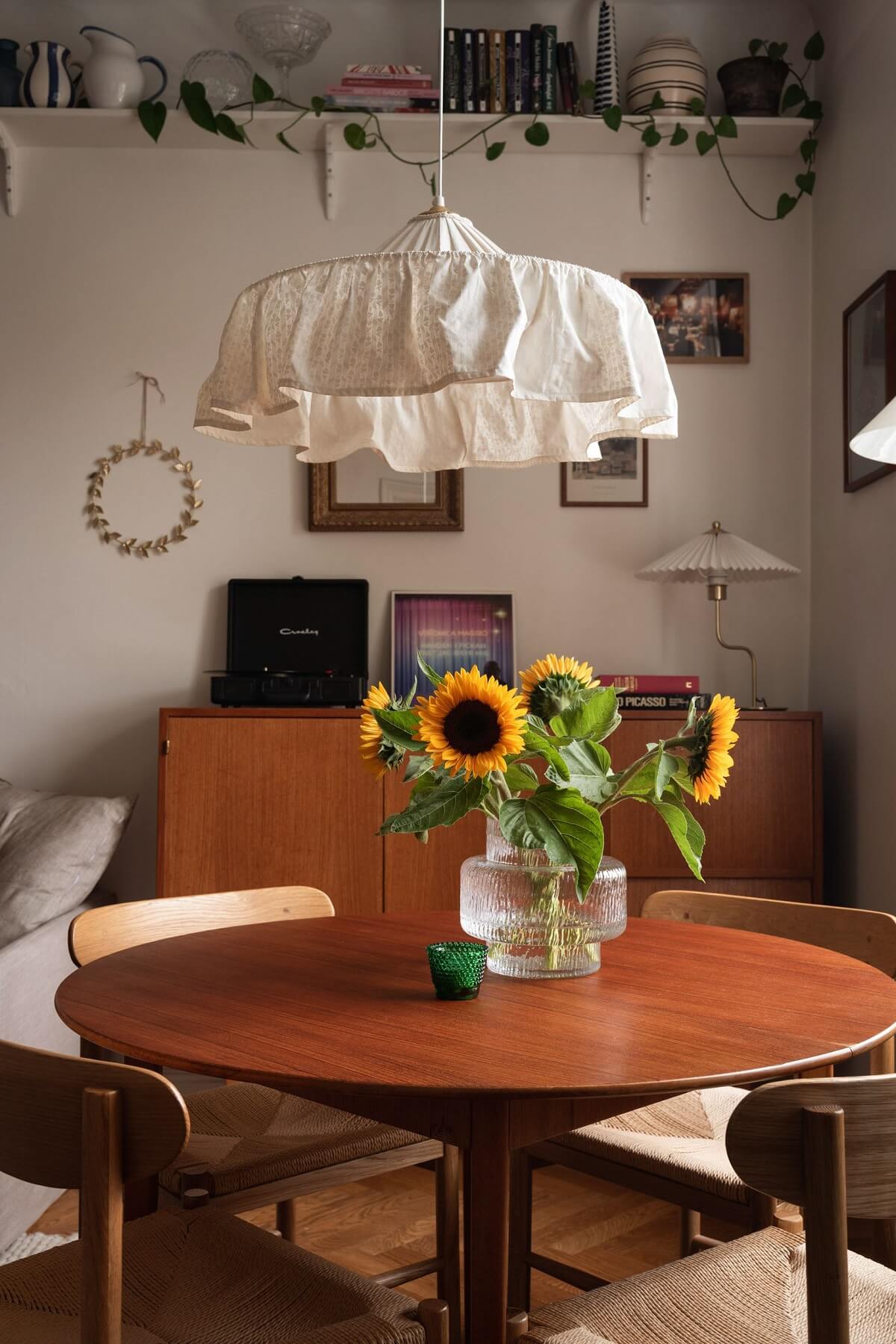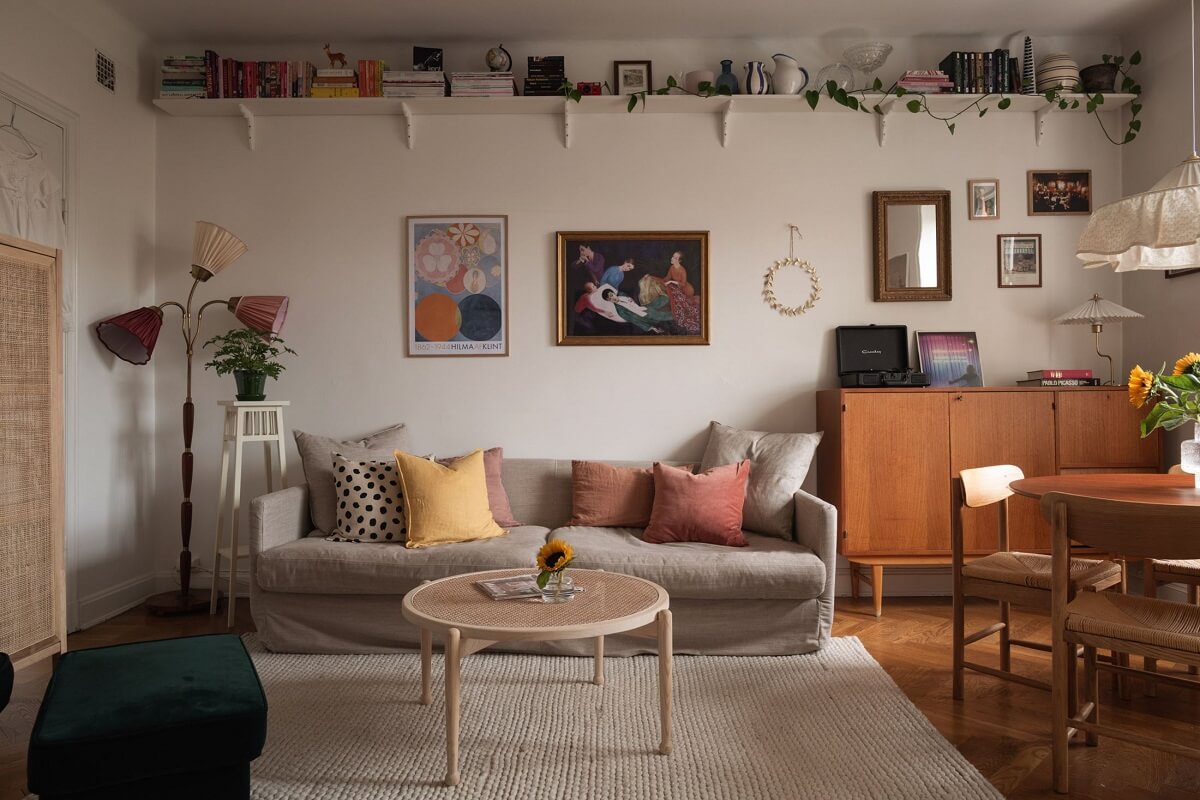 High above the sofa a shelf has been added for extra storage space.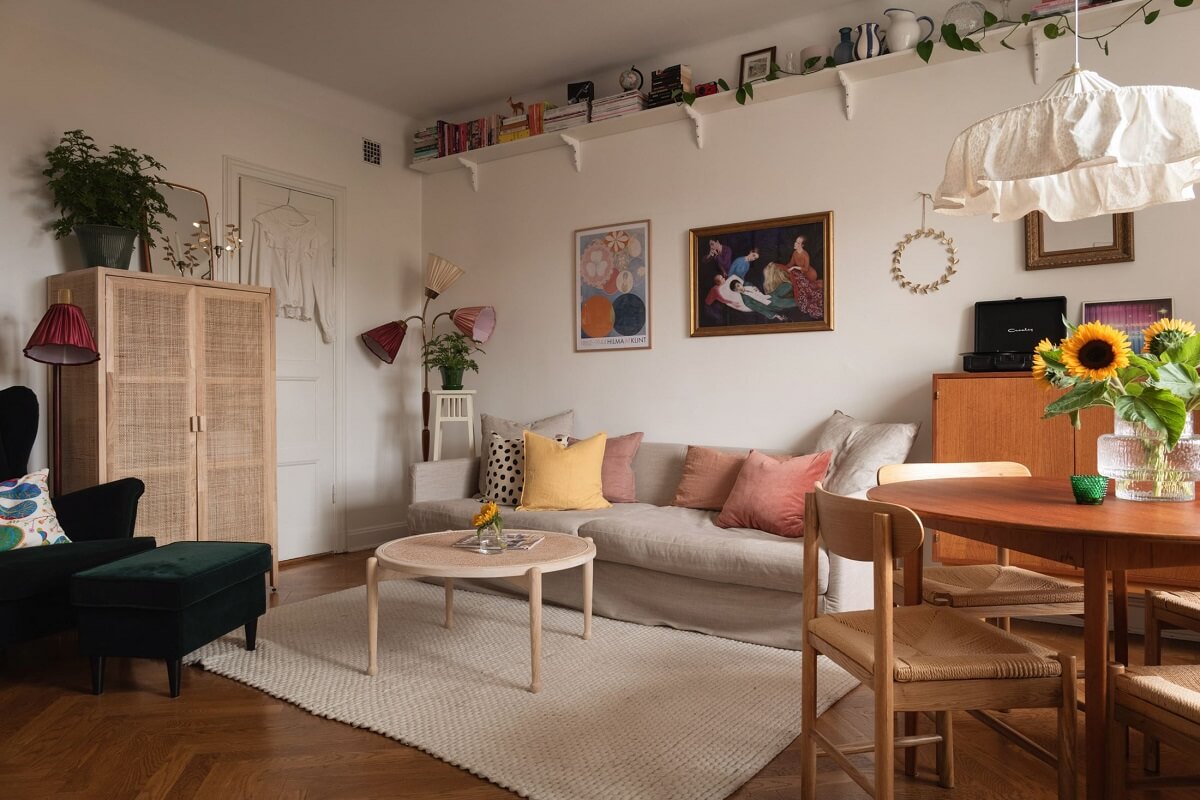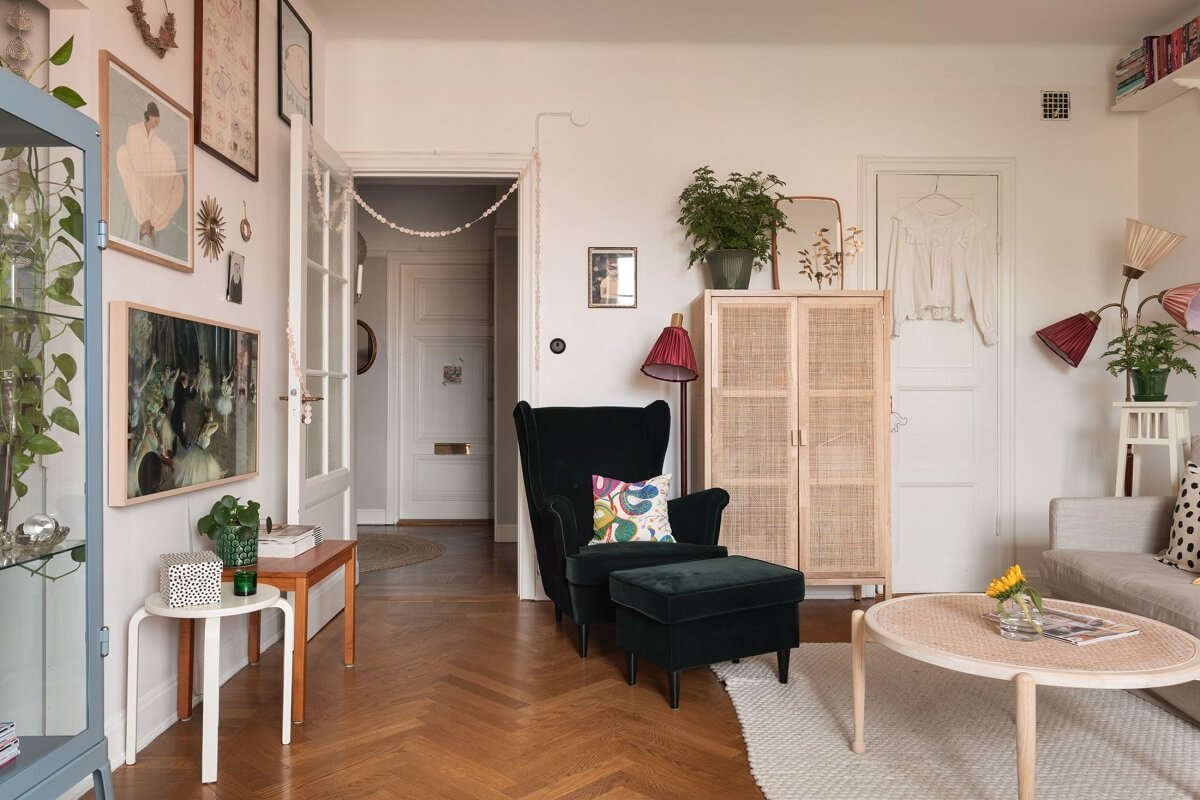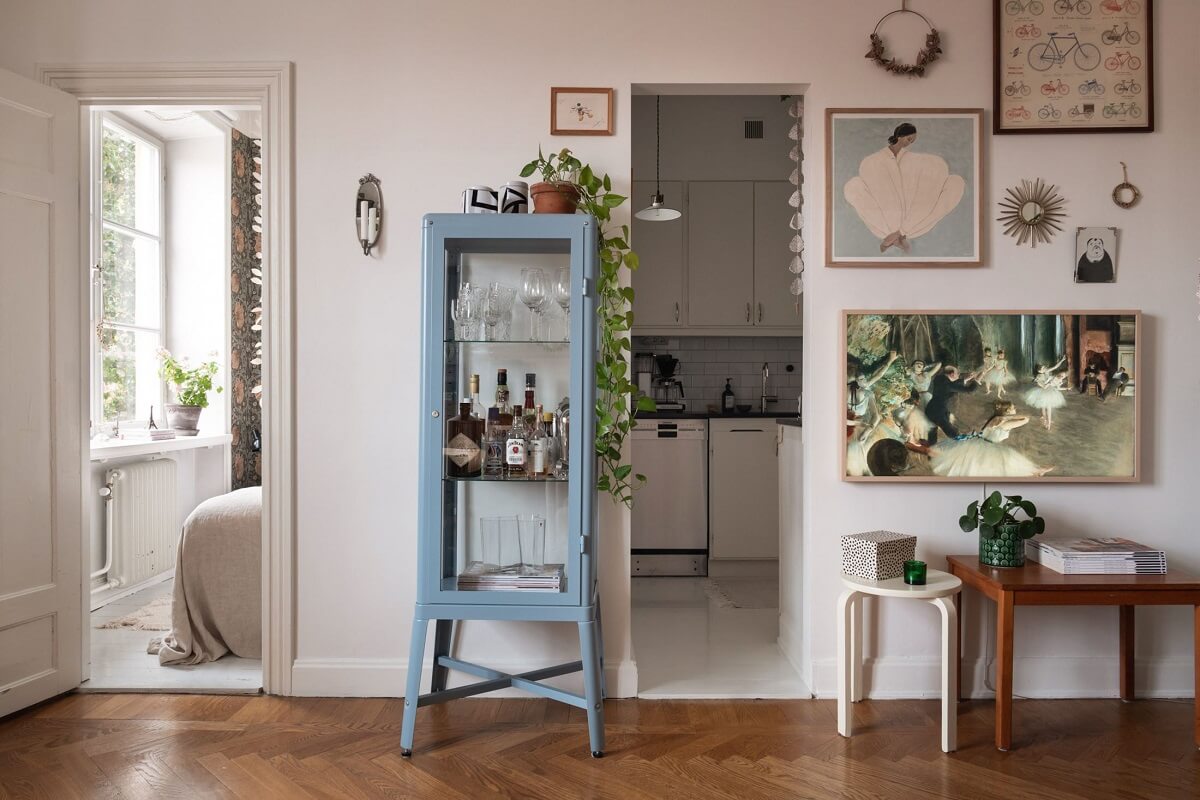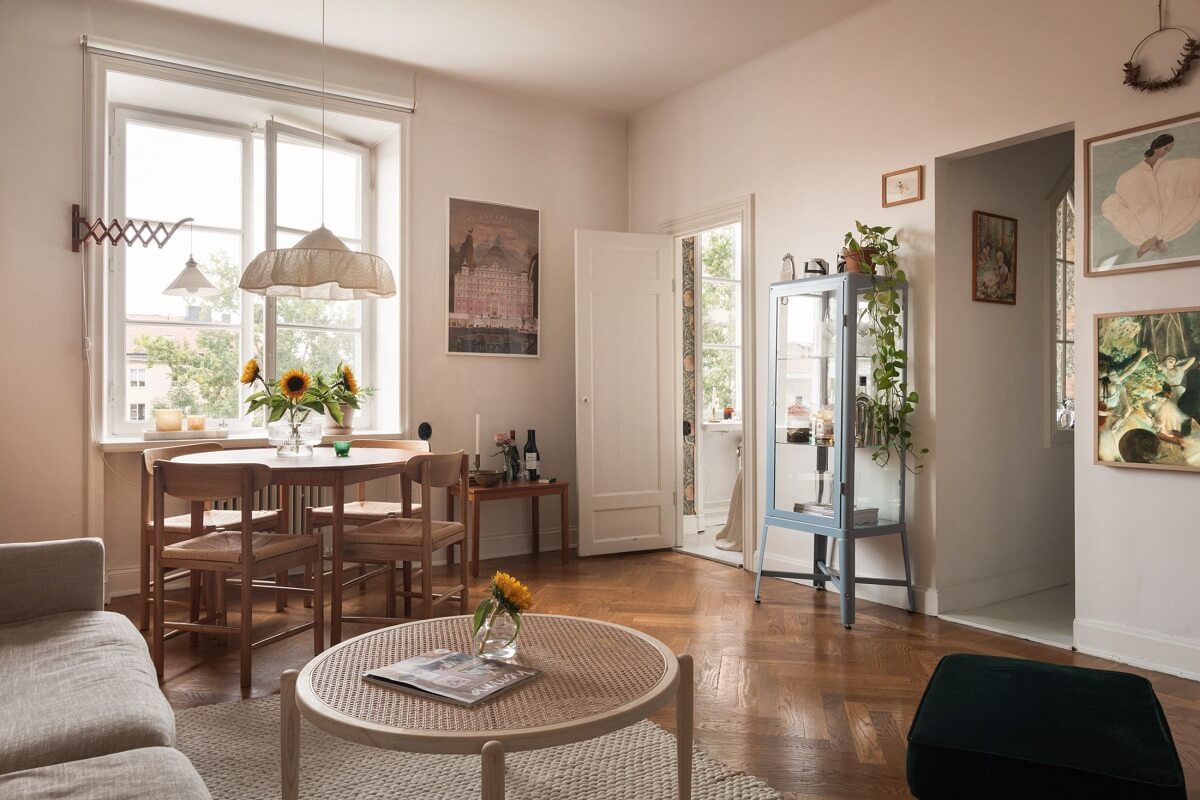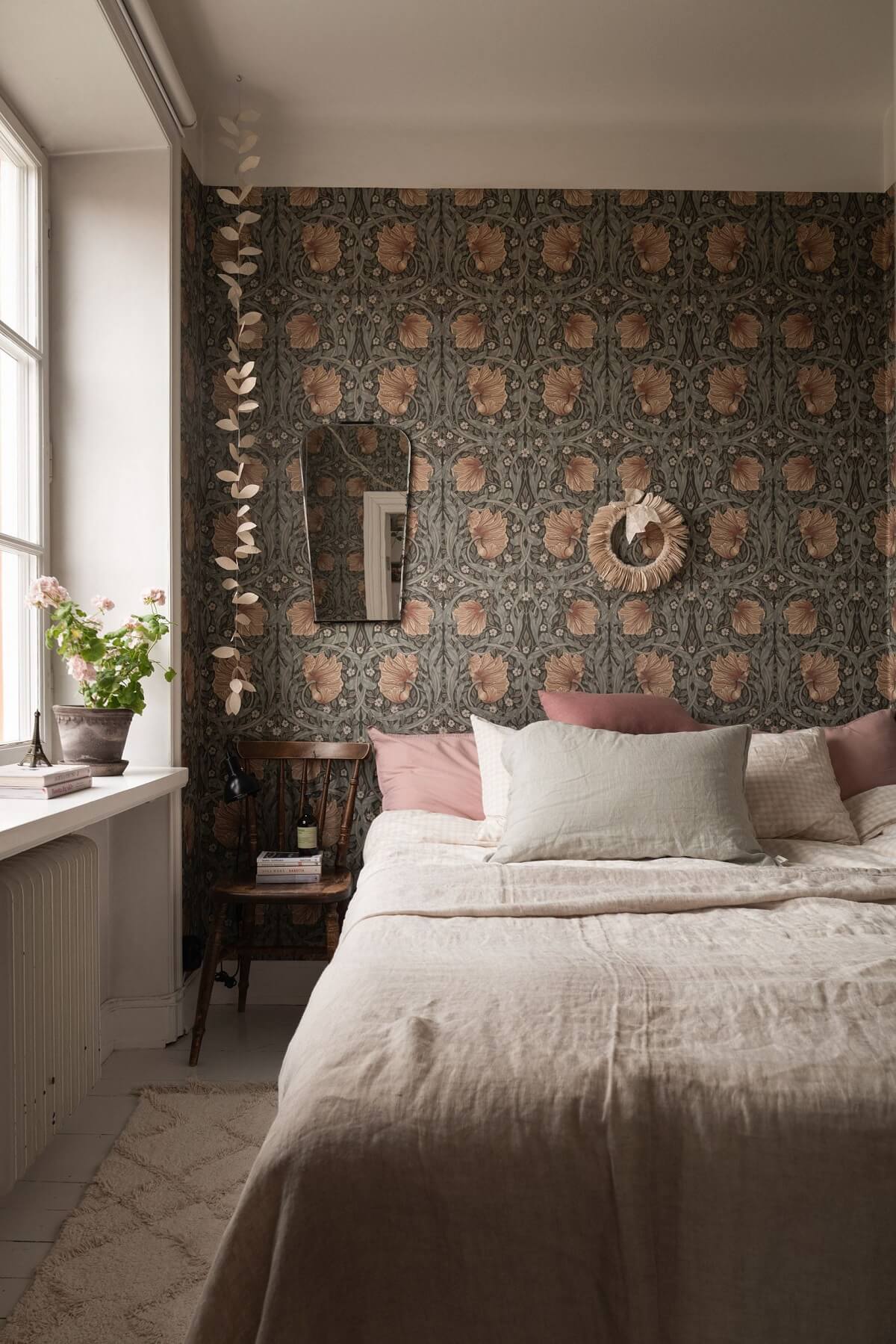 I love this bedroom. It's only a small space but the William Morris Pimpernell wallpaper is one of my favorites. The green and earthy tones in this wallpaper add such a calm look to a room.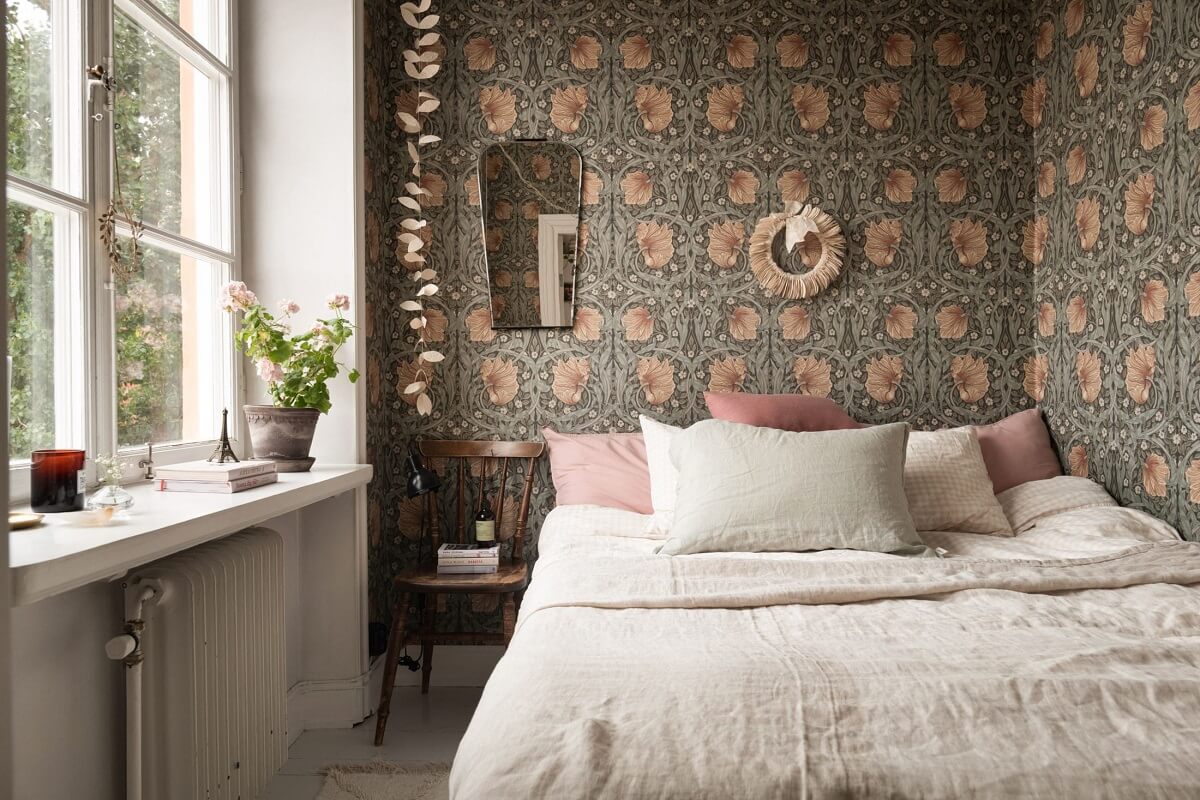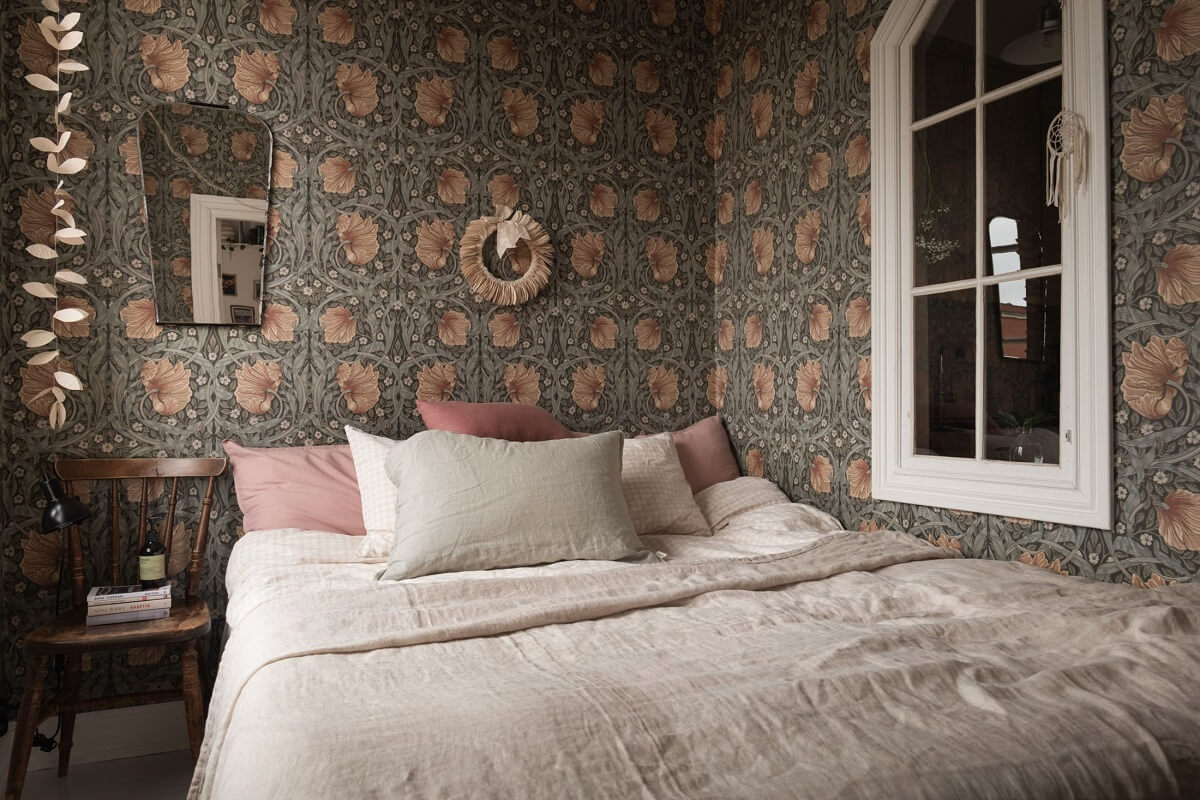 A beautiful pointed arch window provides the kitchen with natural light.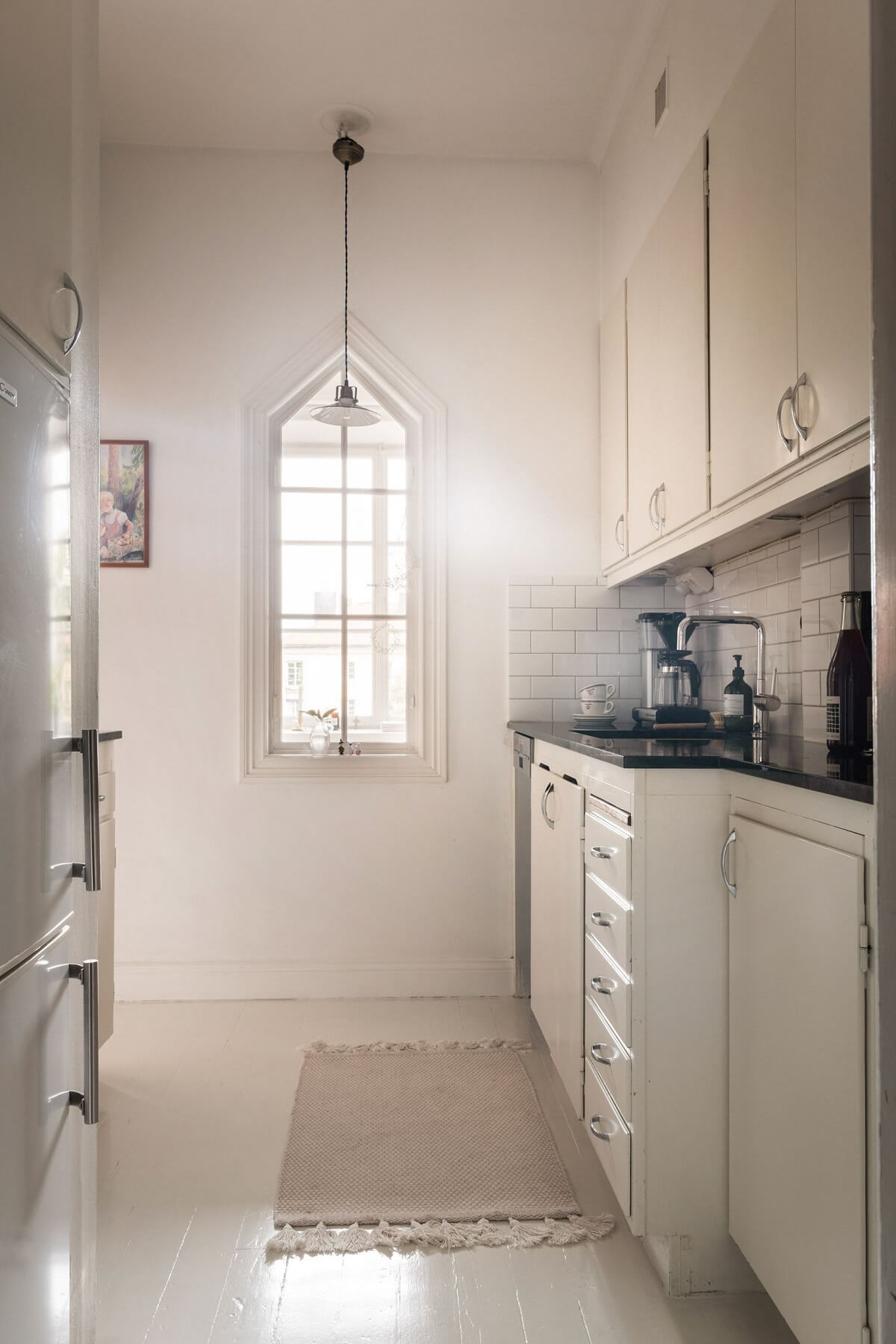 The kitchen is a charming room with original cabinets preserved combined with new green marble (verde Guatemala) worktops and a large white porcelain kitchen sink.
styling by Lingsell and photography by Orchidén for Historiska Hem