Sliding Glass Doors in a Scandinavian Apartment
An early 20th-century Neoclassical apartment complex in Stockholm is home to a lovely one-bedroom apartment. The 41 square meter apartment isn't big, but thanks to the open layout and a glass wall between the living room and bedroom, it feels spacious and cozy at the same time.
Beautiful wooden floorboards lie on the floor, and the home has original features like the ceiling rosette and the deep windowsills, giving it an instantly warm atmosphere.
The beige walls and wooden floors are paired with subtle color accents in the decor and furniture. The wardrobes and radiators are painted in a calm silvery-blue shade, and a large cabinet is painted in a natural green tone.
The open-plan floorplan provides plenty of room for a comfortable seating area, a dining table, and a kitchen space.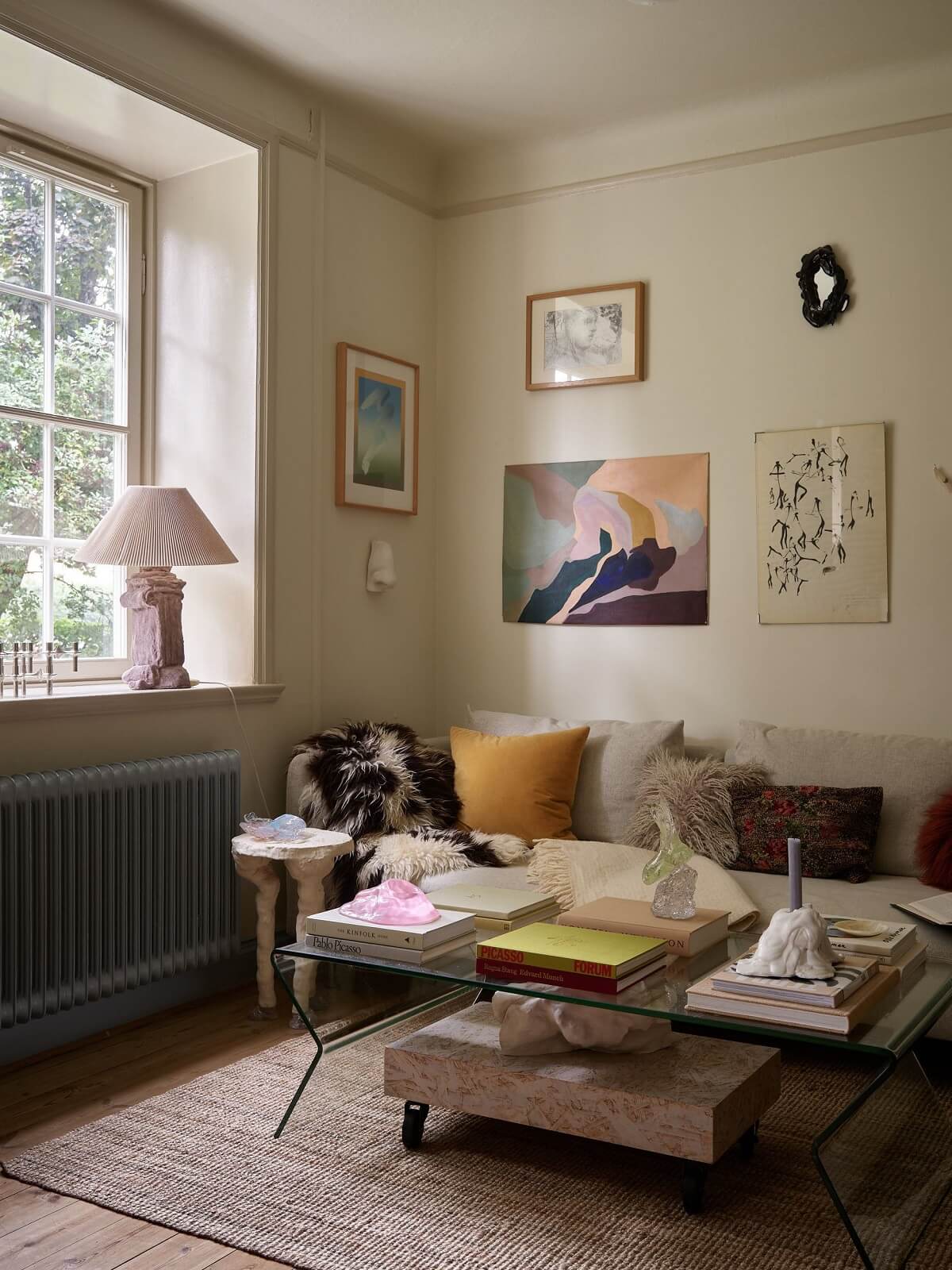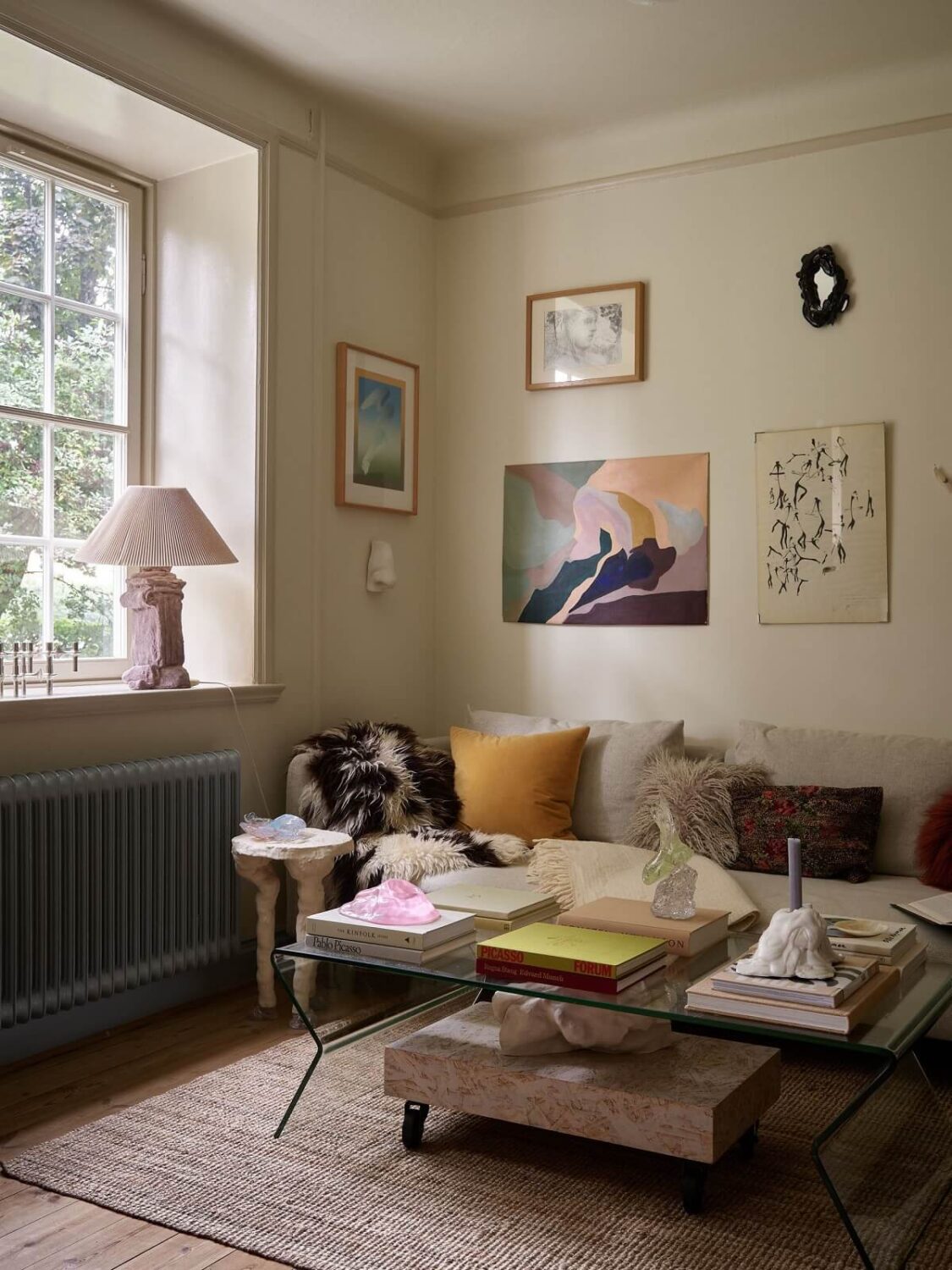 The wooden accents are paired with layered textiles and unique sculptural objects.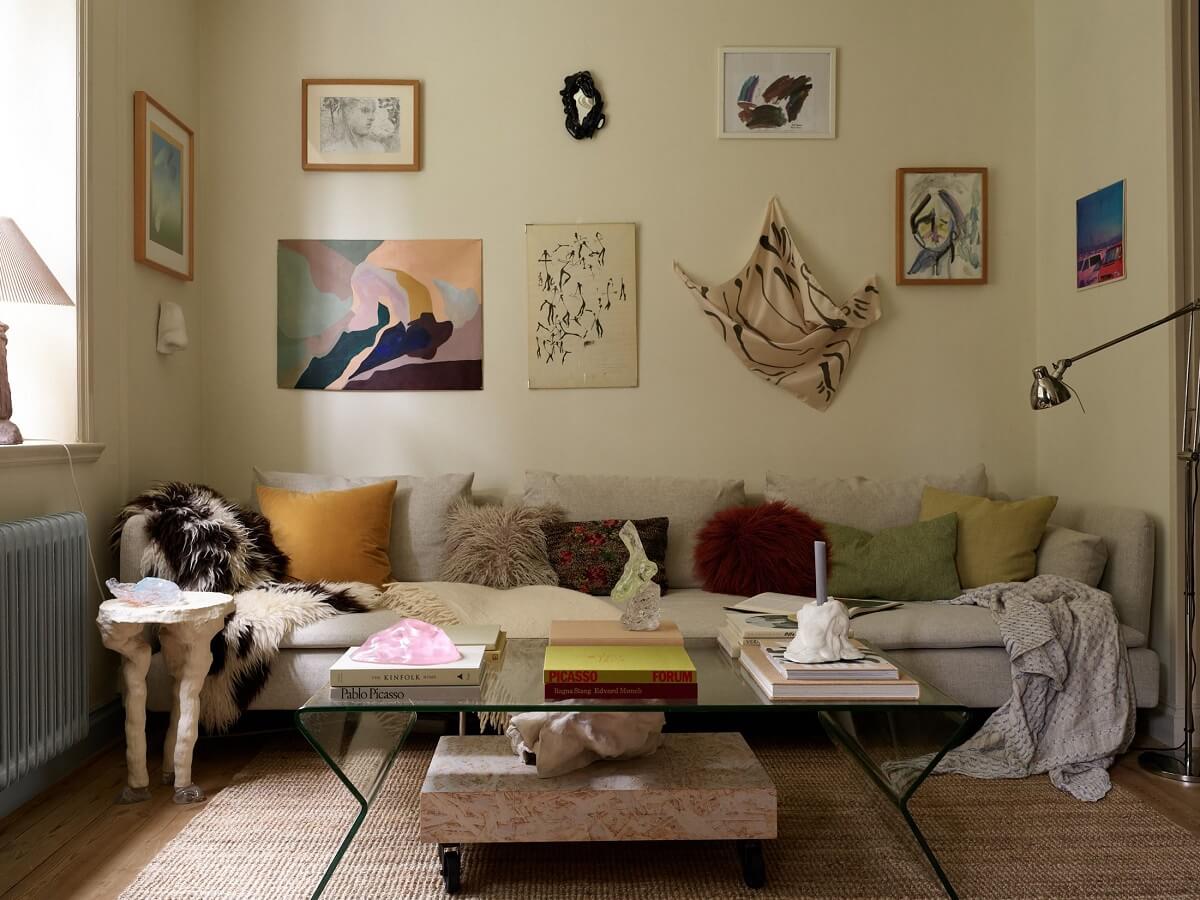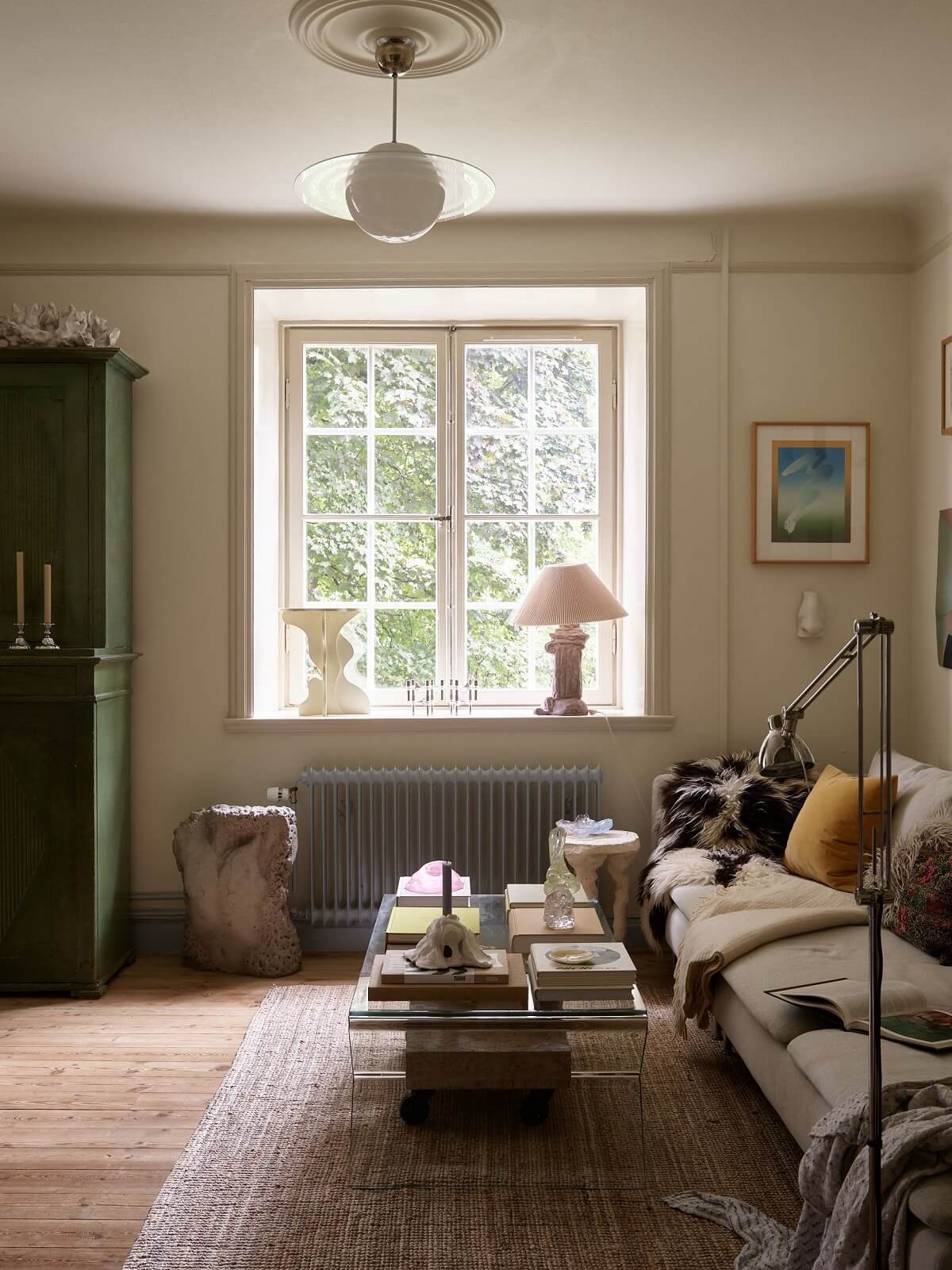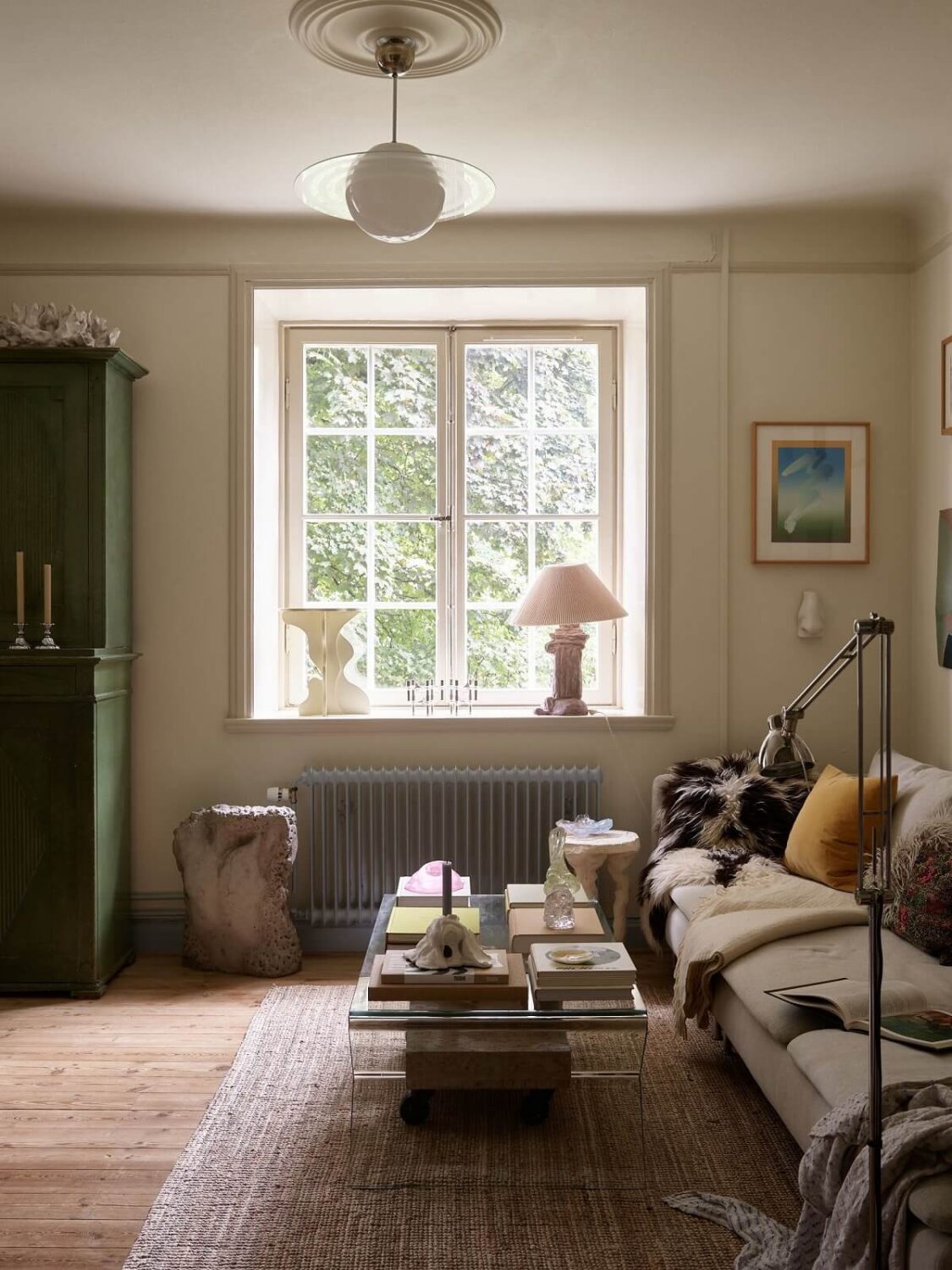 From the windows you have a great view of the communal garden, you can hardly tell you're in a big city.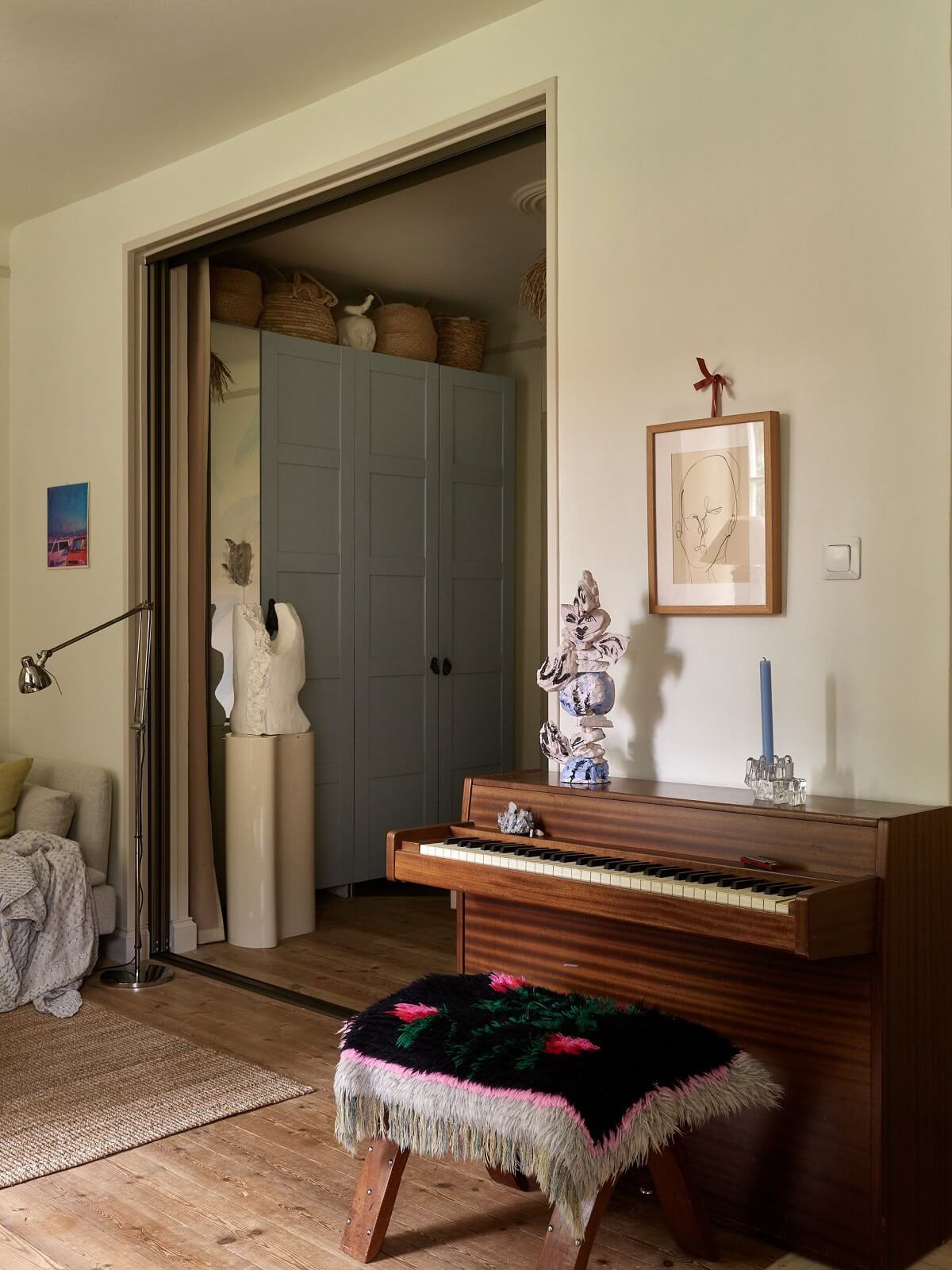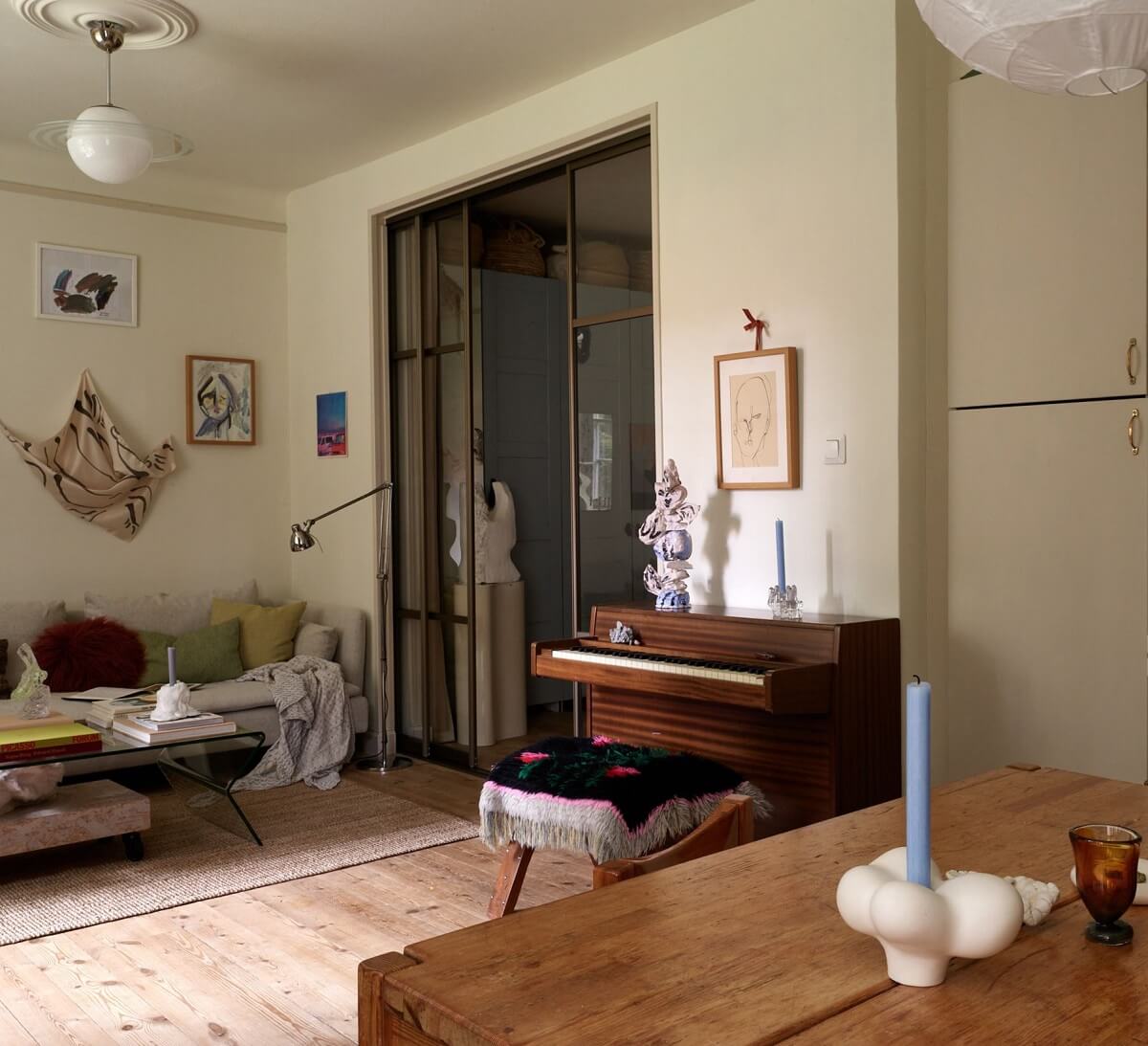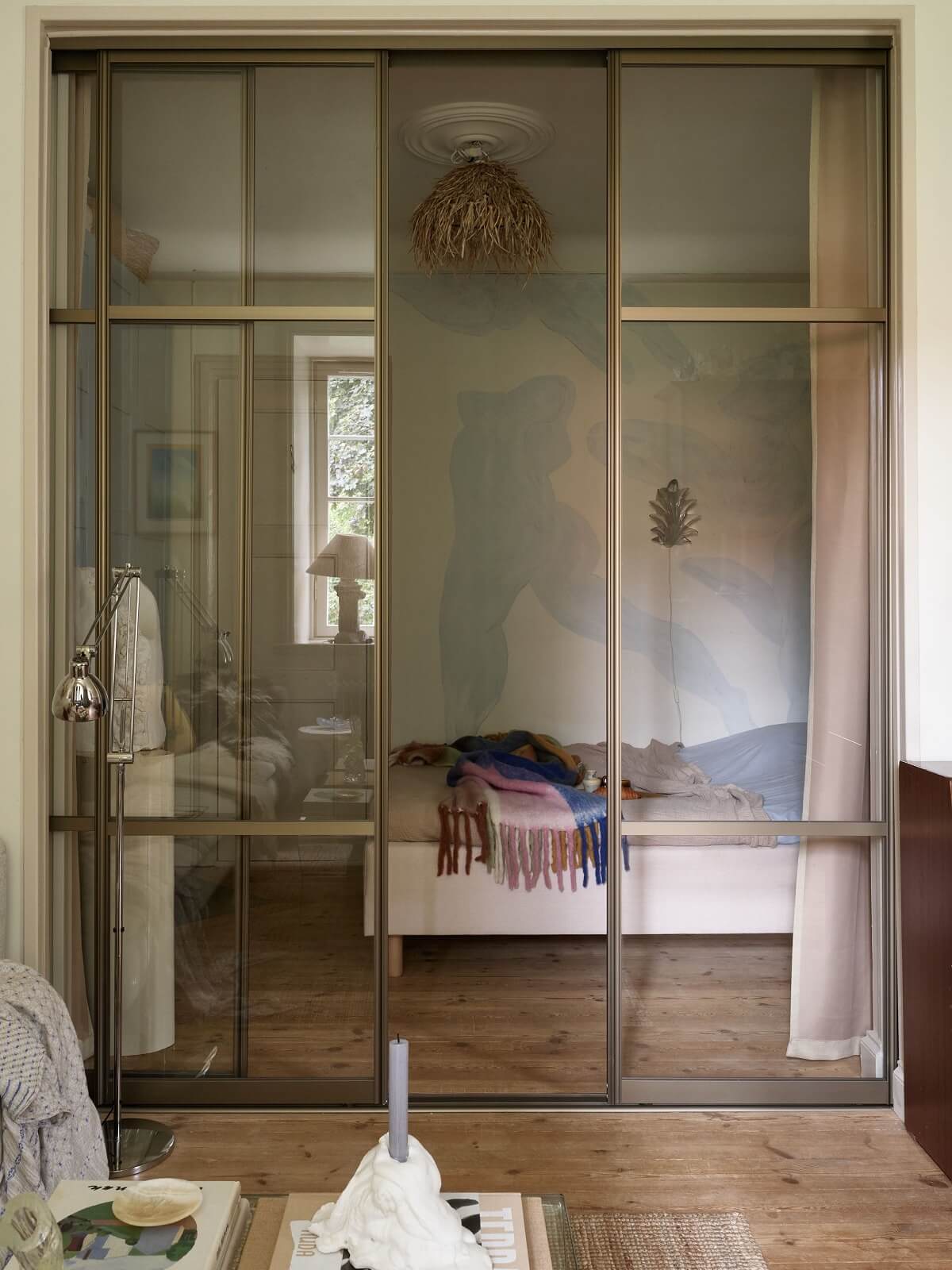 Stylish sliding doors in glass and galvanized aluminum separate the cozy bedroom from the living room. The glass doors provide the bedroom with natural light. But curtains have been added to create a dark sleeping nook.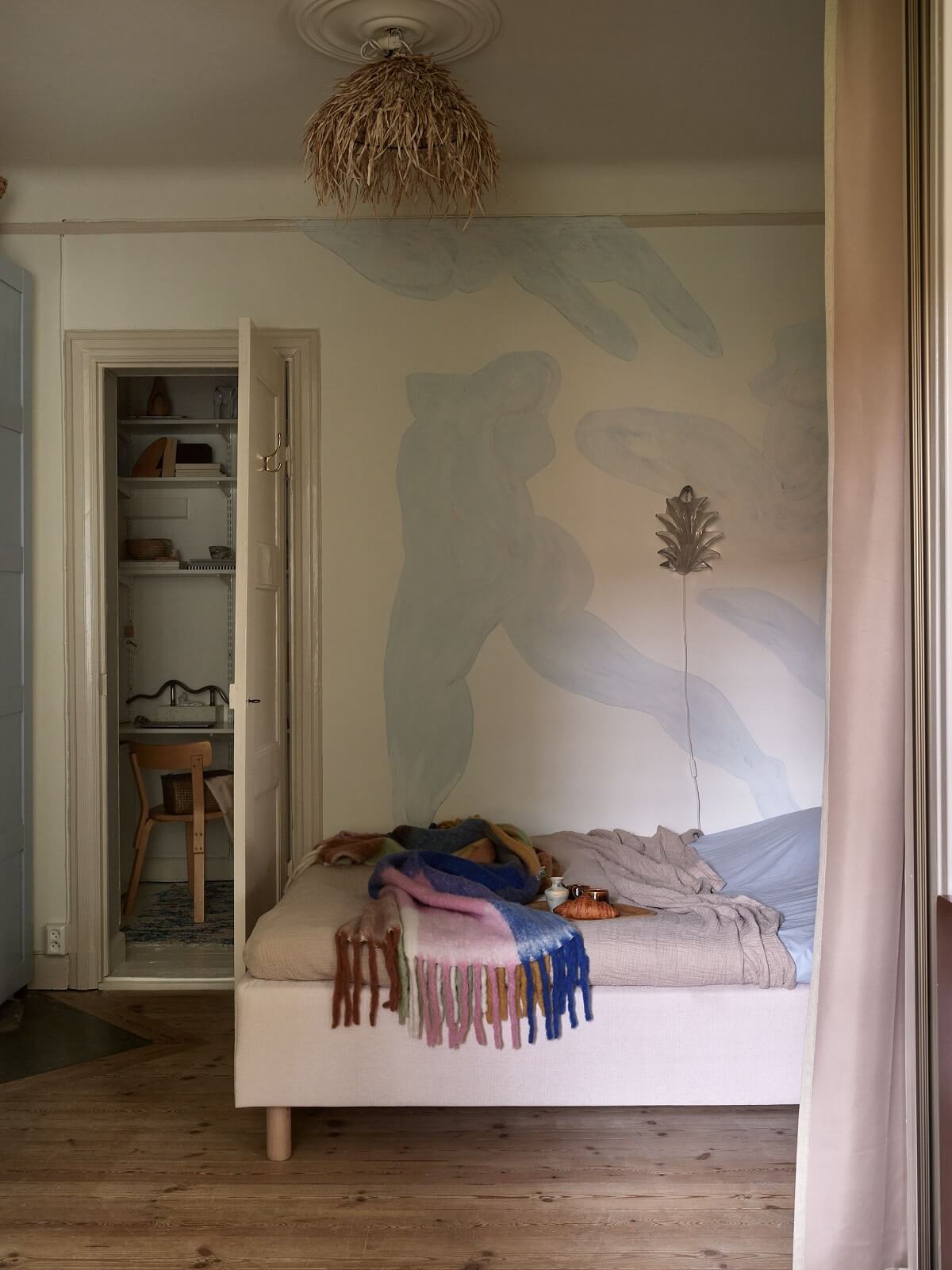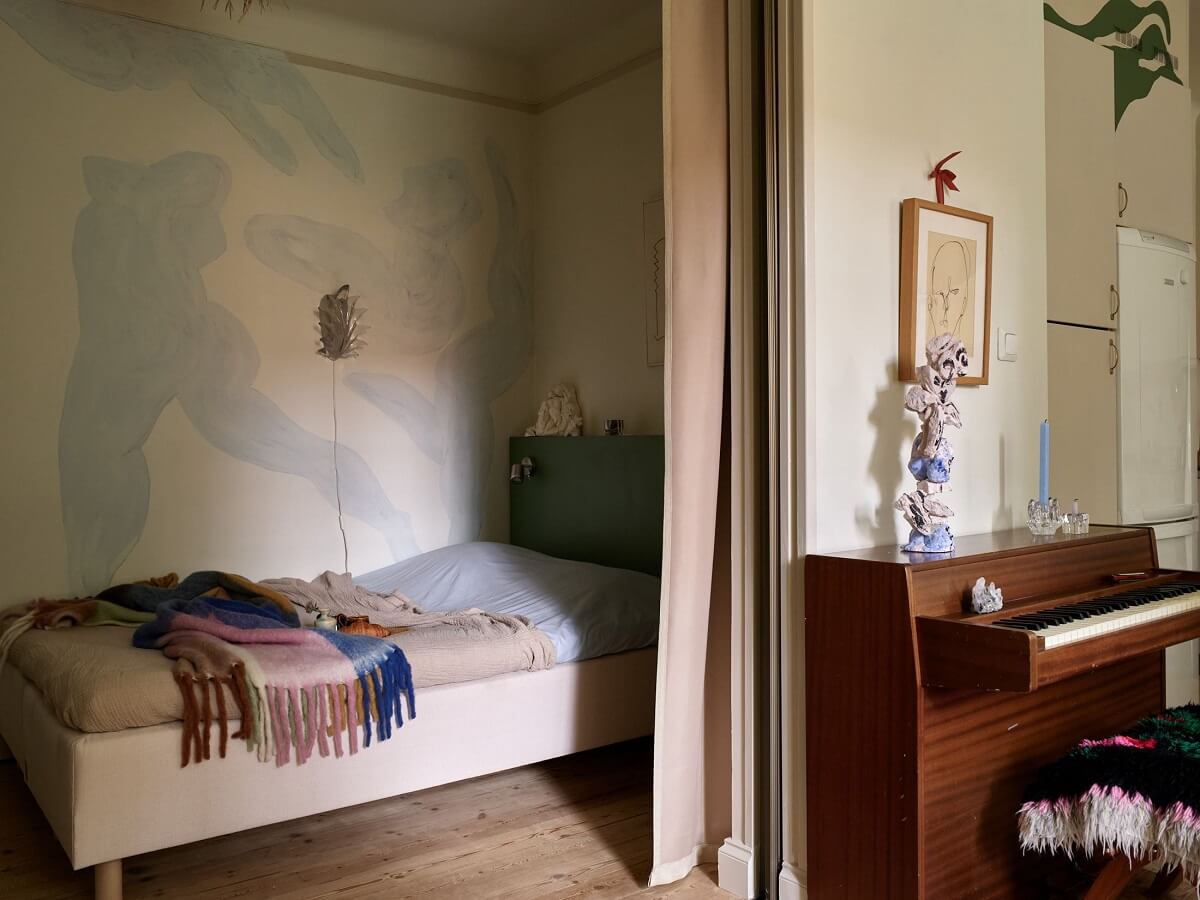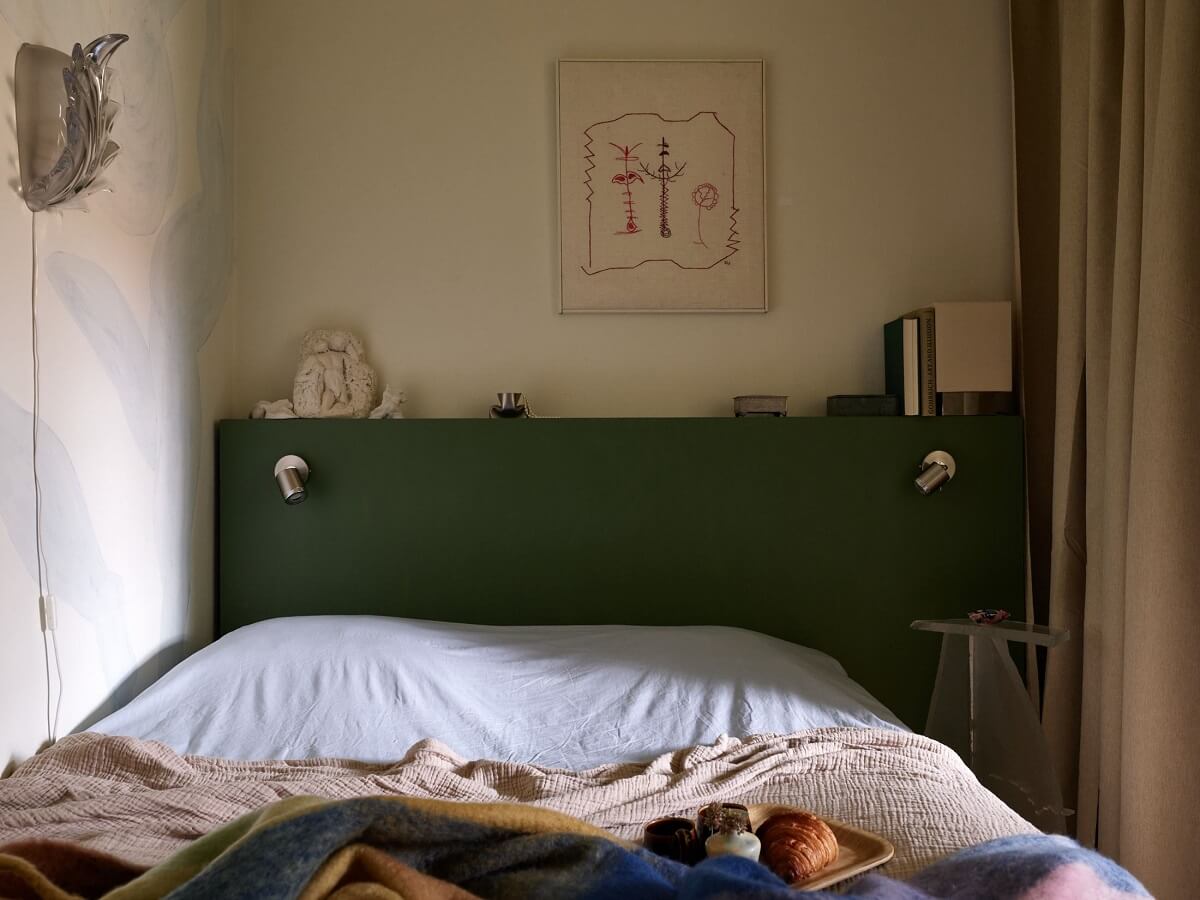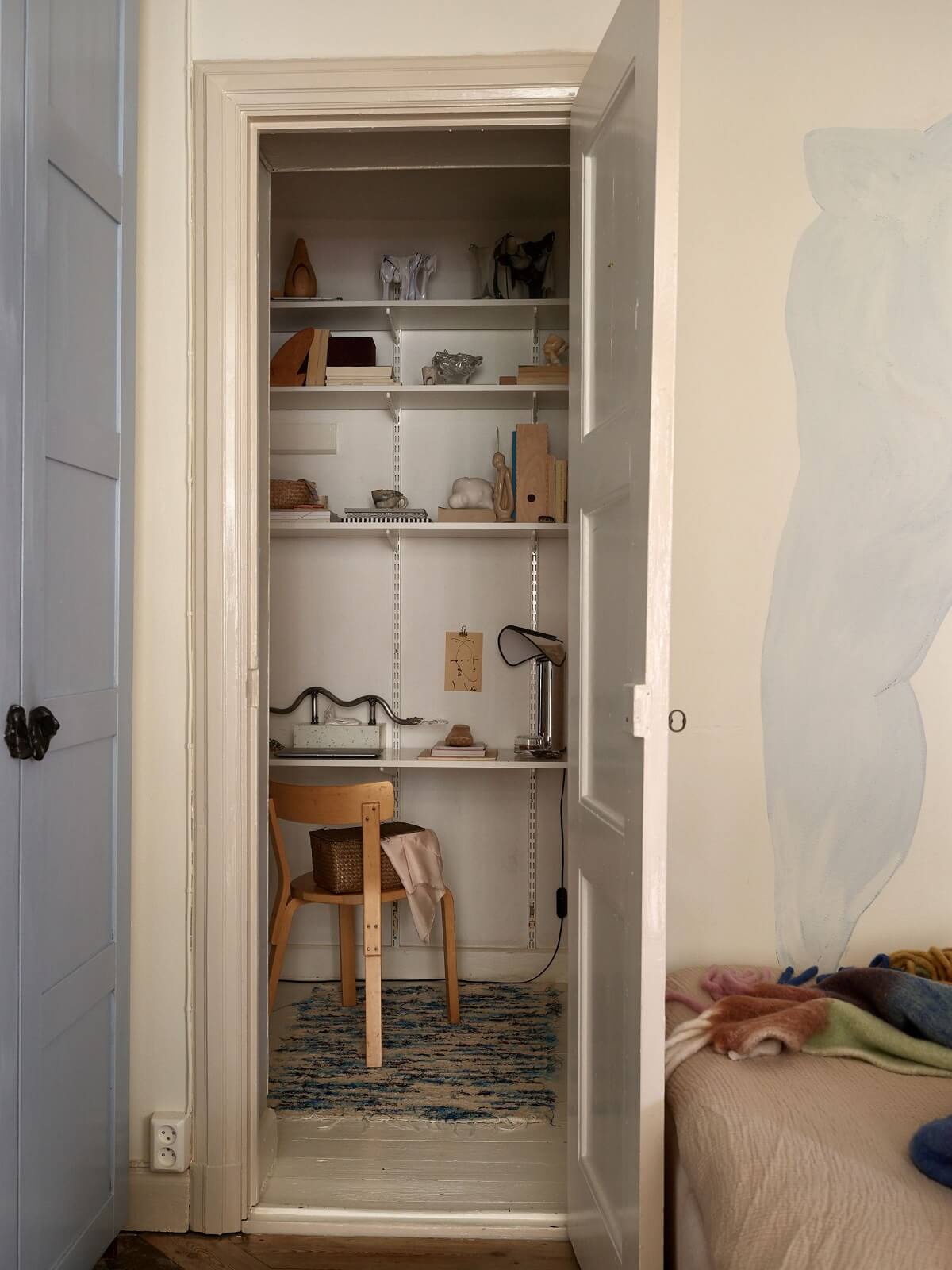 The built-in closet has been turned into a snug home office.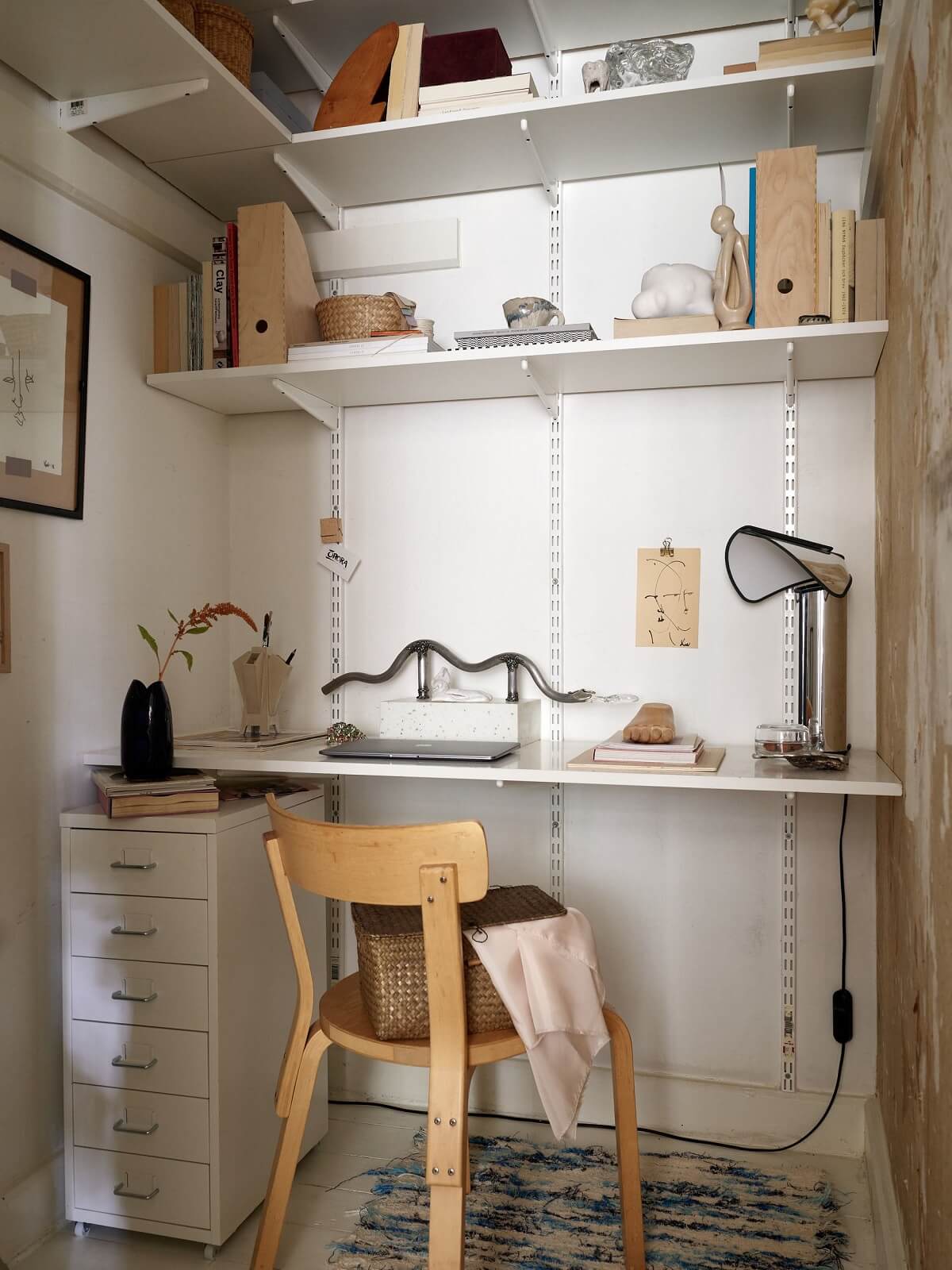 The silvery blue wardrobe doors are on trend as they are the same shade as the Sherwin-Williams Color of the Year 2024: Upward.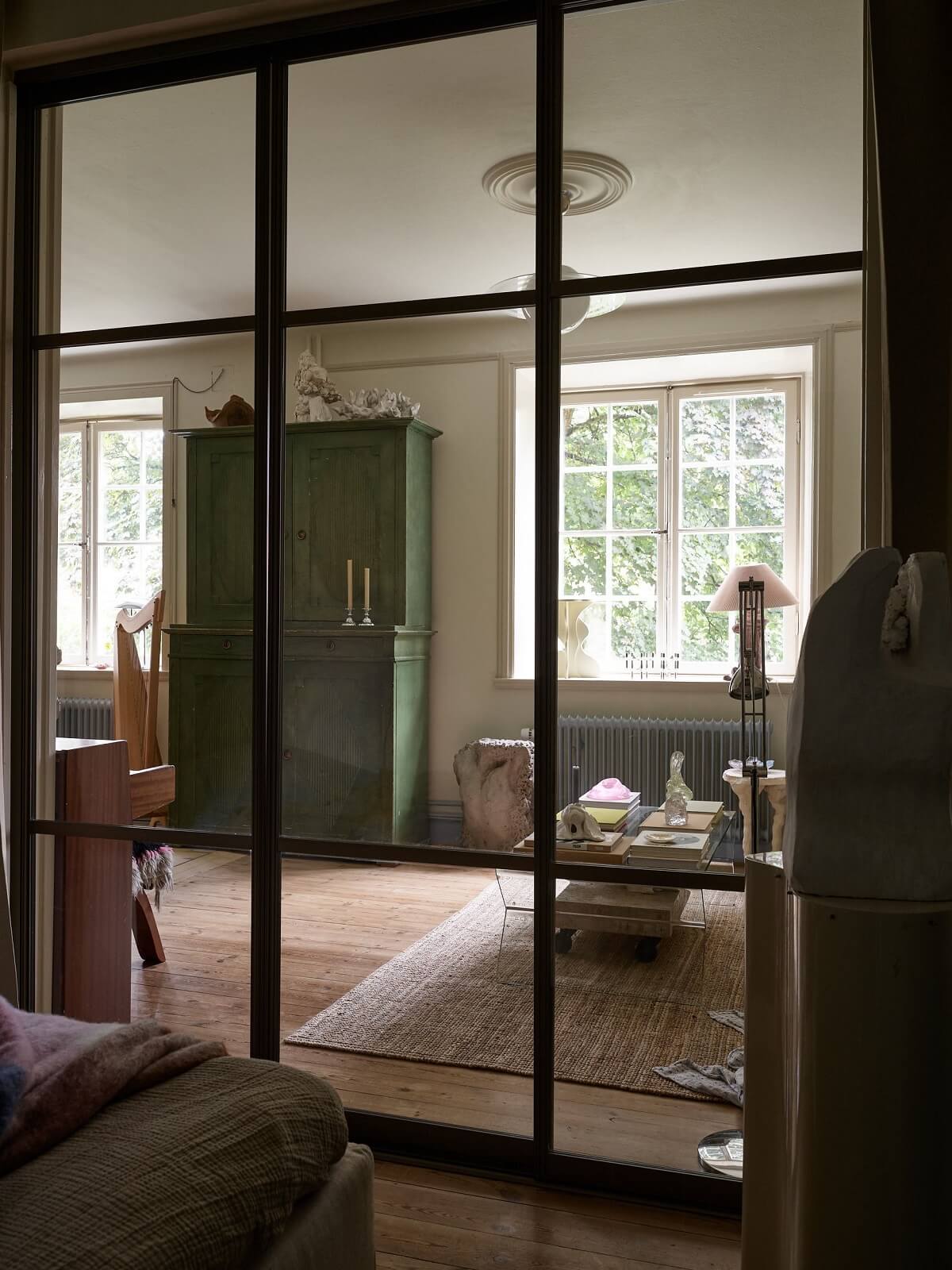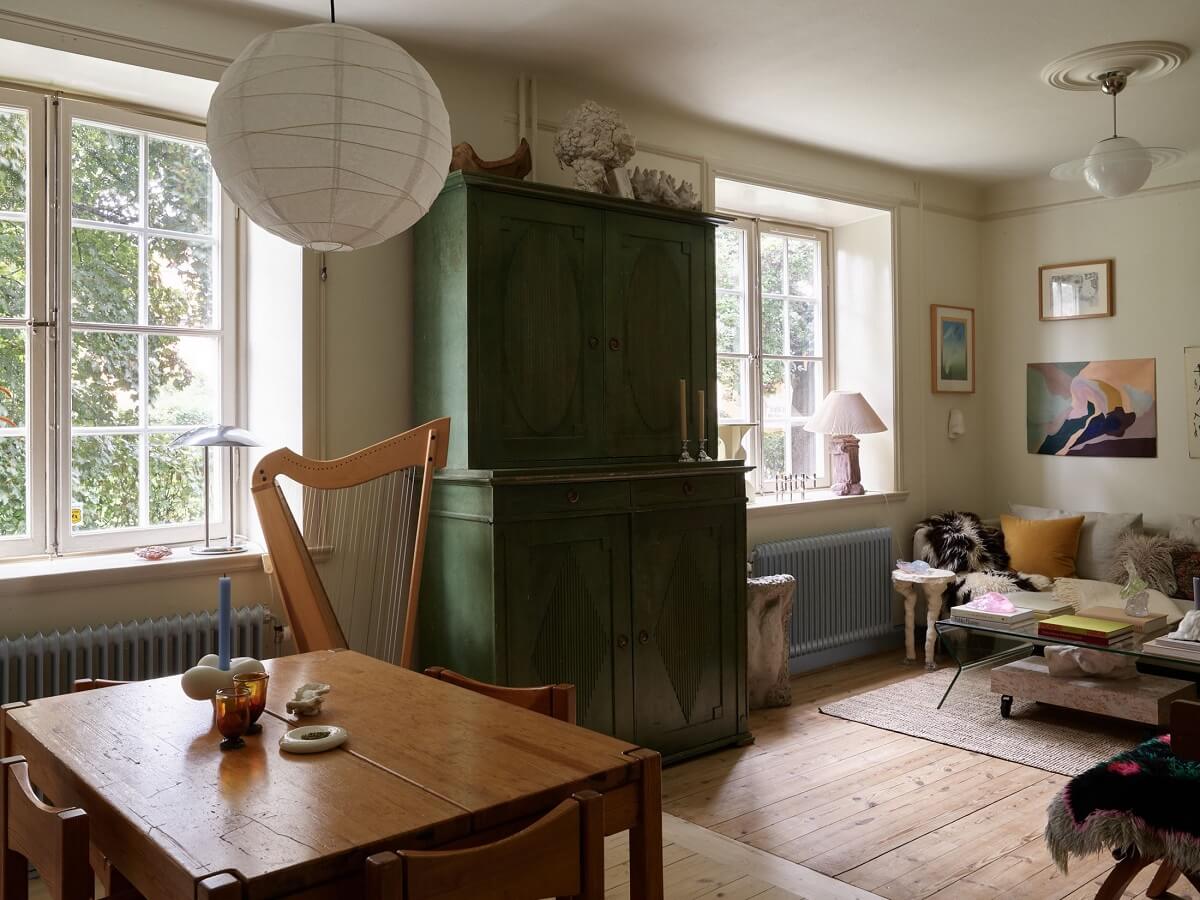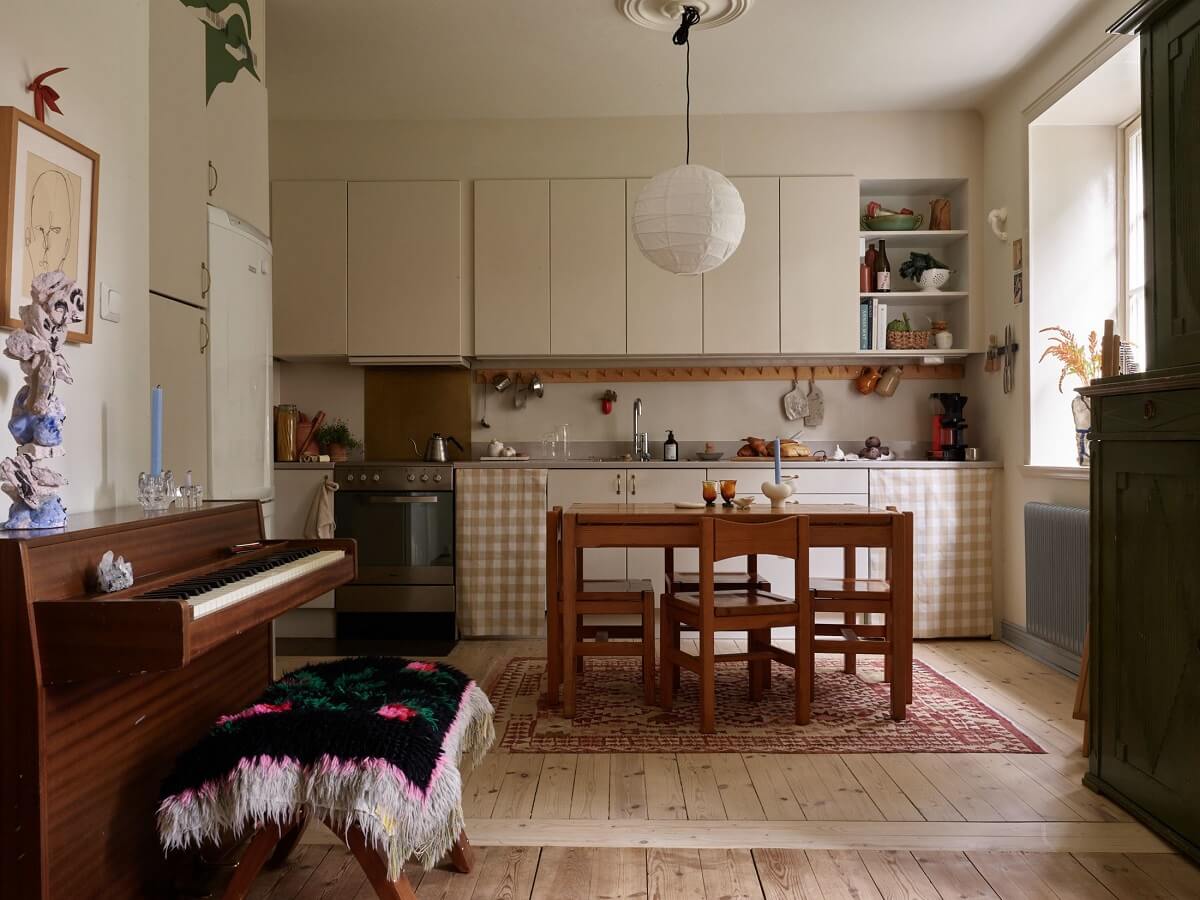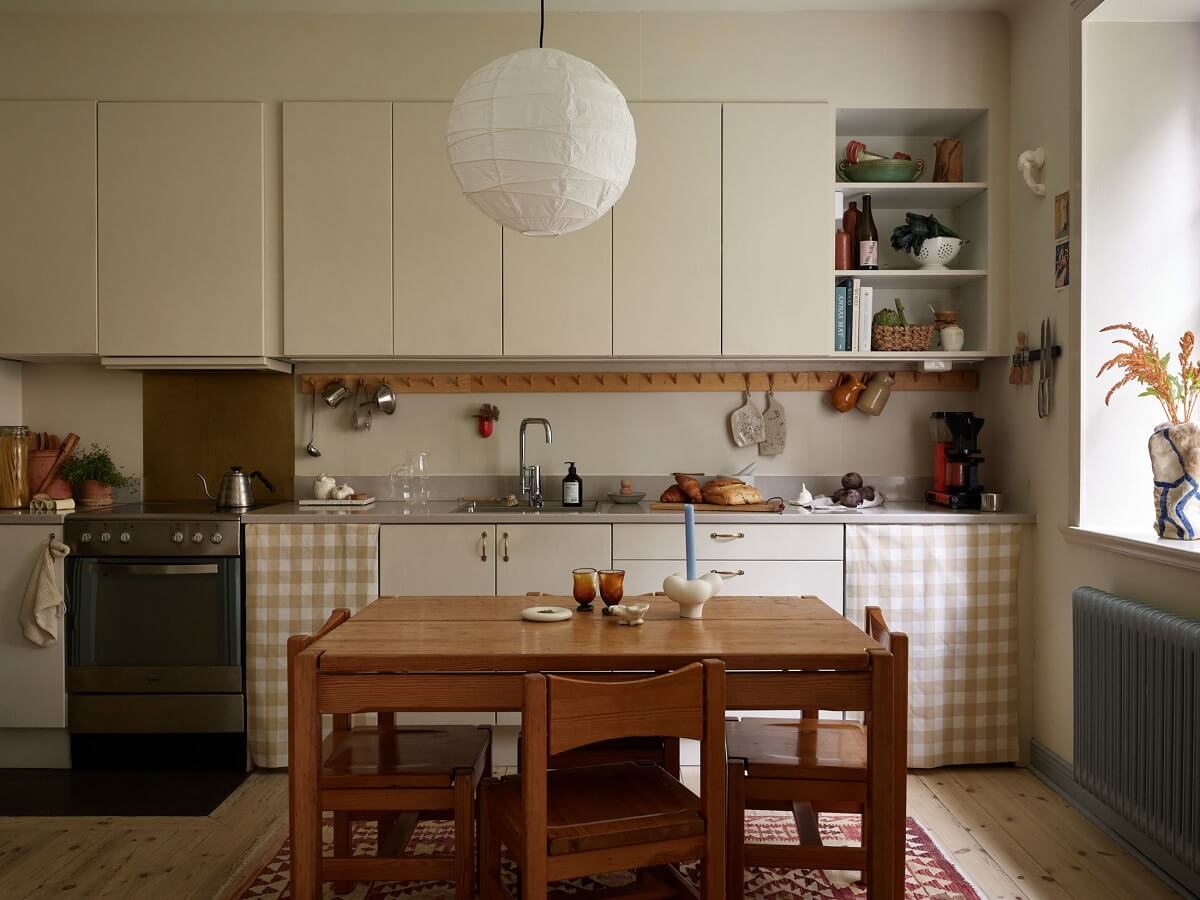 The kitchen cabinet doors have been painted in the same color as the walls: "Soft Touch" from Jotun to create a harmonious look.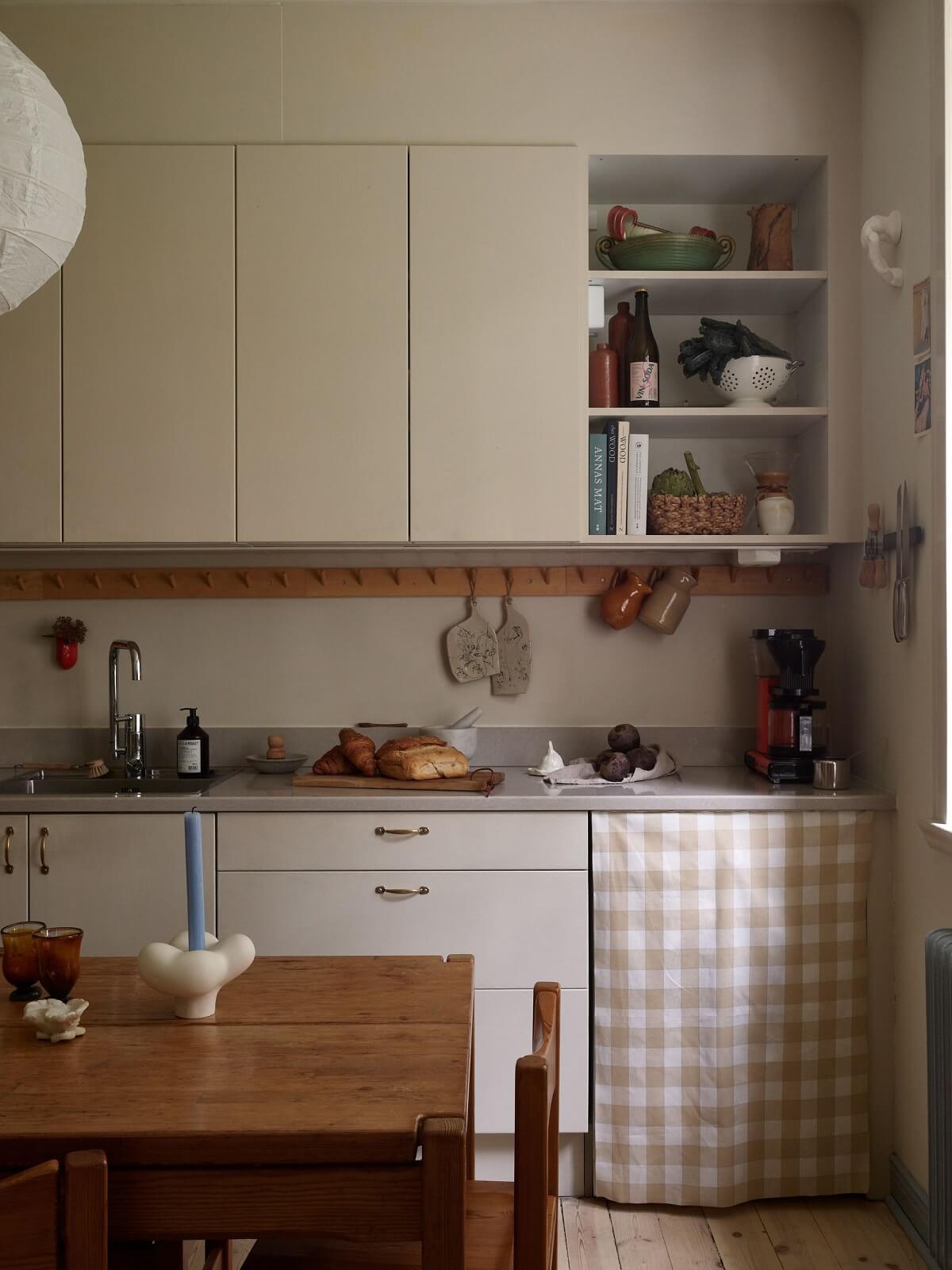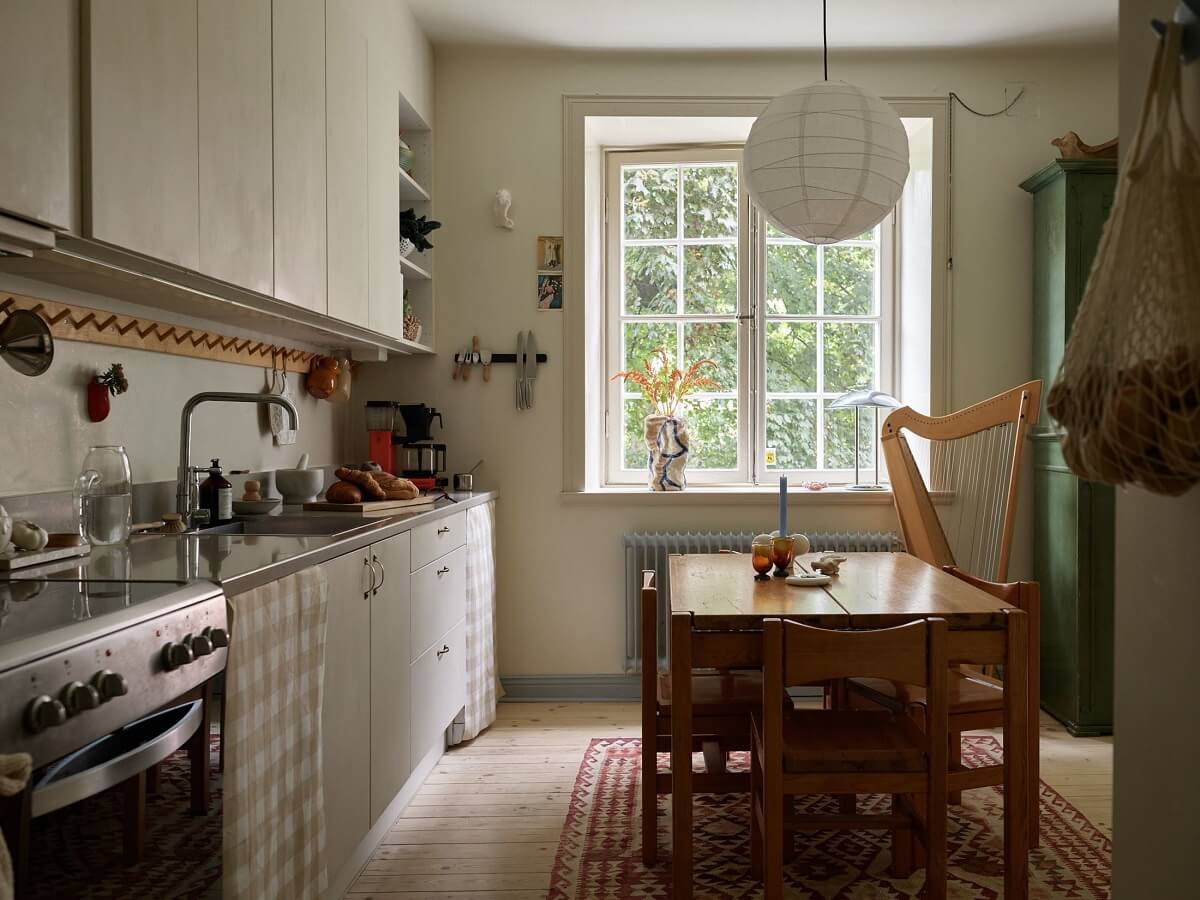 styling by Kassandra and photography by Boukari for Historiska Hem