A Luxurious Townhouse in Amsterdam With Loft-Style Living Room
On a quiet green street, right around the corner of the Vondelpark in the center of Amsterdam stands this luxurious townhouse.
The five-story townhouse is built in 1887 and a couple of years ago the house was renovated into a luxurious family home.
The home is divided over five floors and has many interesting design features. The historic home now features industrial elements, an ornate fireplace, a garden, and a roof terrace (just to name a few).
Parts of the basement and the ground floor have been merged, to create a spectacular living room with six-meter high ceilings. The living space is a true work of art with an industrial loft structure that features a home library. And an ornate fireplace that fits the original building.
But here is more! Industrial glass walls and skylights bring the outdoors inside. Unique about this home is that there are no buildings behind the townhouse. So you have a wonderful green view of the garden.
More industrial touches were added with brick walls. And adjoining the sitting area is also a home office.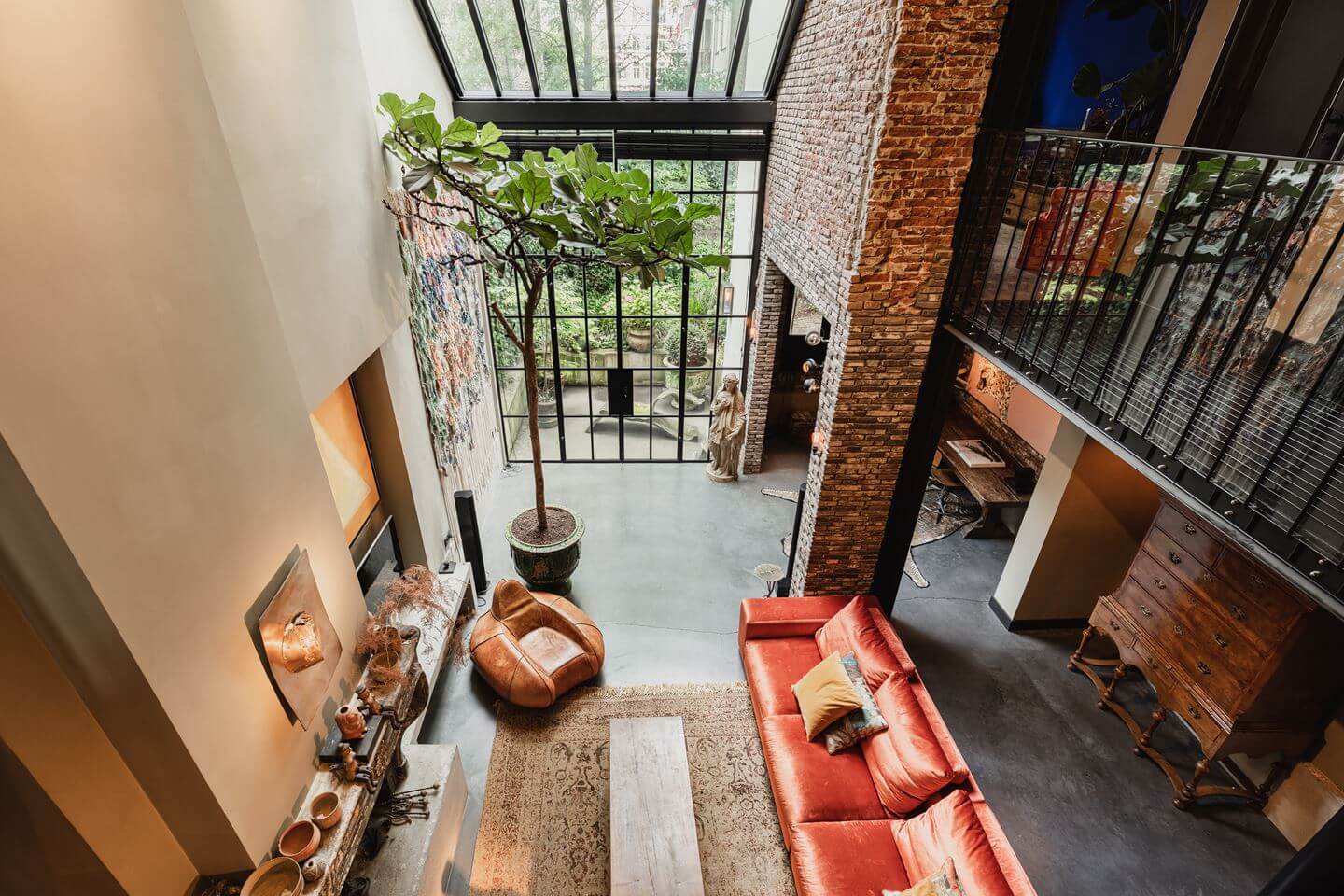 On the ground floor you will find the kitchen. The kitchen is simple but beautiful with green cabinets and open shelves. From the kitchen you have a view of the street and the garden through the big windows of the living room.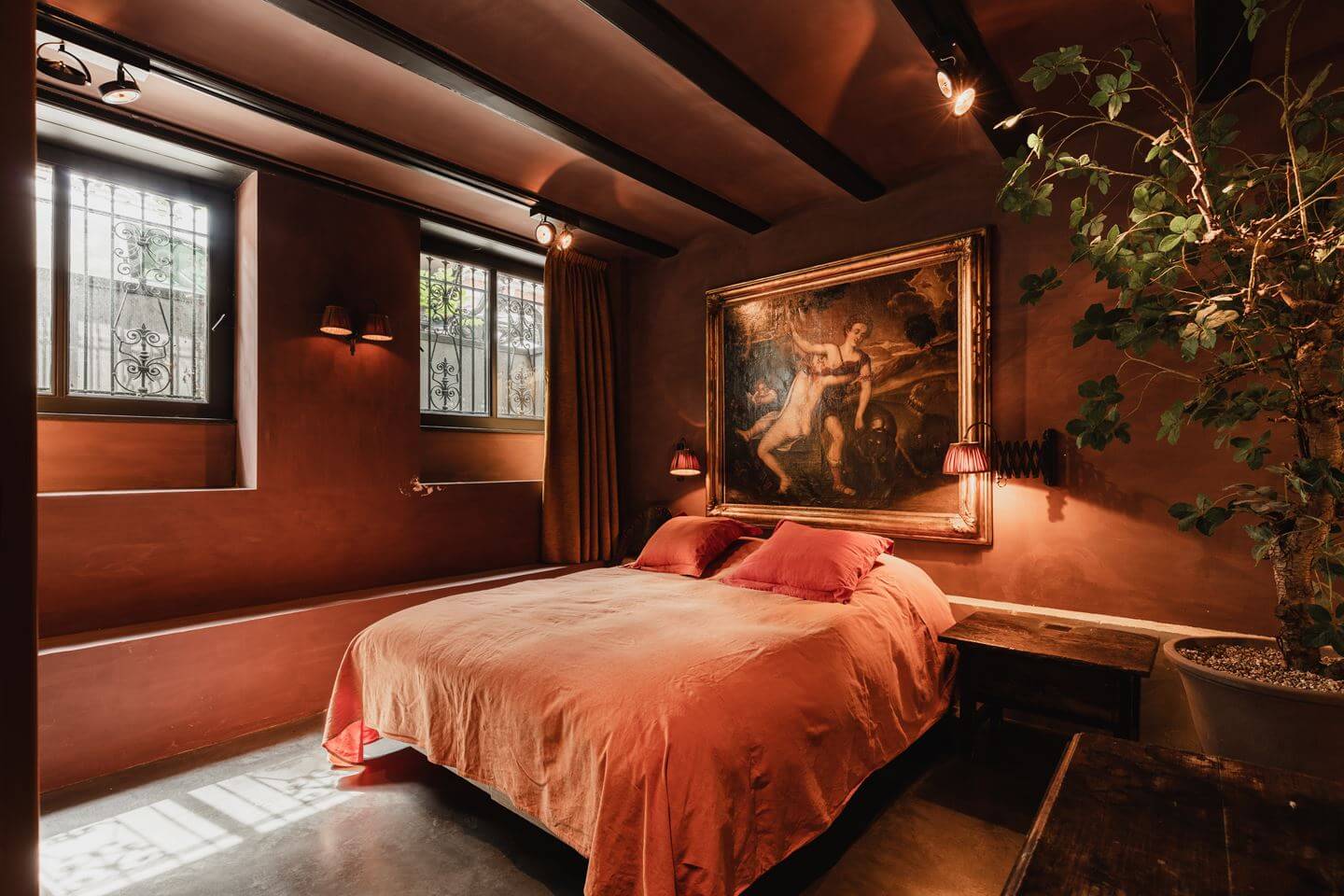 In the basement you will also find this cozy bedroom with en-suite bathroom. The earthy colors create a warm look.
On the first floor you'll find this grand master en-suite. The bright room with white floor and walls is on the street side, but from the bed you only see greenery.
Between the bed and the bathroom beyond is a walk-in-closet.
Moving up to the second floor you will find a second living room and kitchen. Painted in a blush shade, this is a calm and comforting living space.
The attic floor offers two bedrooms with slanted ceilings and a bathroom. I love that the beams and original wooden floor is still visible at this floor.
See also: How to decorate a bedroom with sloped ceilings
Take a look at these houses in Amsterdam
photography by Engel & Völkers.