Mesón Hidalgo: A Unique Boutique Hotel in San Miguel de Allende
I love browsing the web for new stylish hotels that hopefully one day when this pandemic is over I can visit. But for now it's just looking at pictures and today I'm virtually heading to Mexico, San Miguel de Allende to be precise.
In a 17th-century building lies Mesón Hidalgo, a guesthouse & shop created by the American-born designer Laura Kirar. The artistic influences of the town are visible in the design of this boutique hotel. The hotel only has 3 rooms but they are absolute perfection and the best part is that everything you see in Mesón Hidalgo is for sale.
Chana is the grandest of the guestrooms, located on the ground floor it very luxurious with a double vanity in the bath and 18-foot ceilings. Juana is the blushing pink beauty of the three rooms. With exposed wooden beams, a fireplace and a private terrace garden this room is for all the romantics in the world. Lastly we have Su Hermana, a warm yellow room with a large outdoor terrace. If you ever find yourself in Mexico, this truly is the place to spend the night.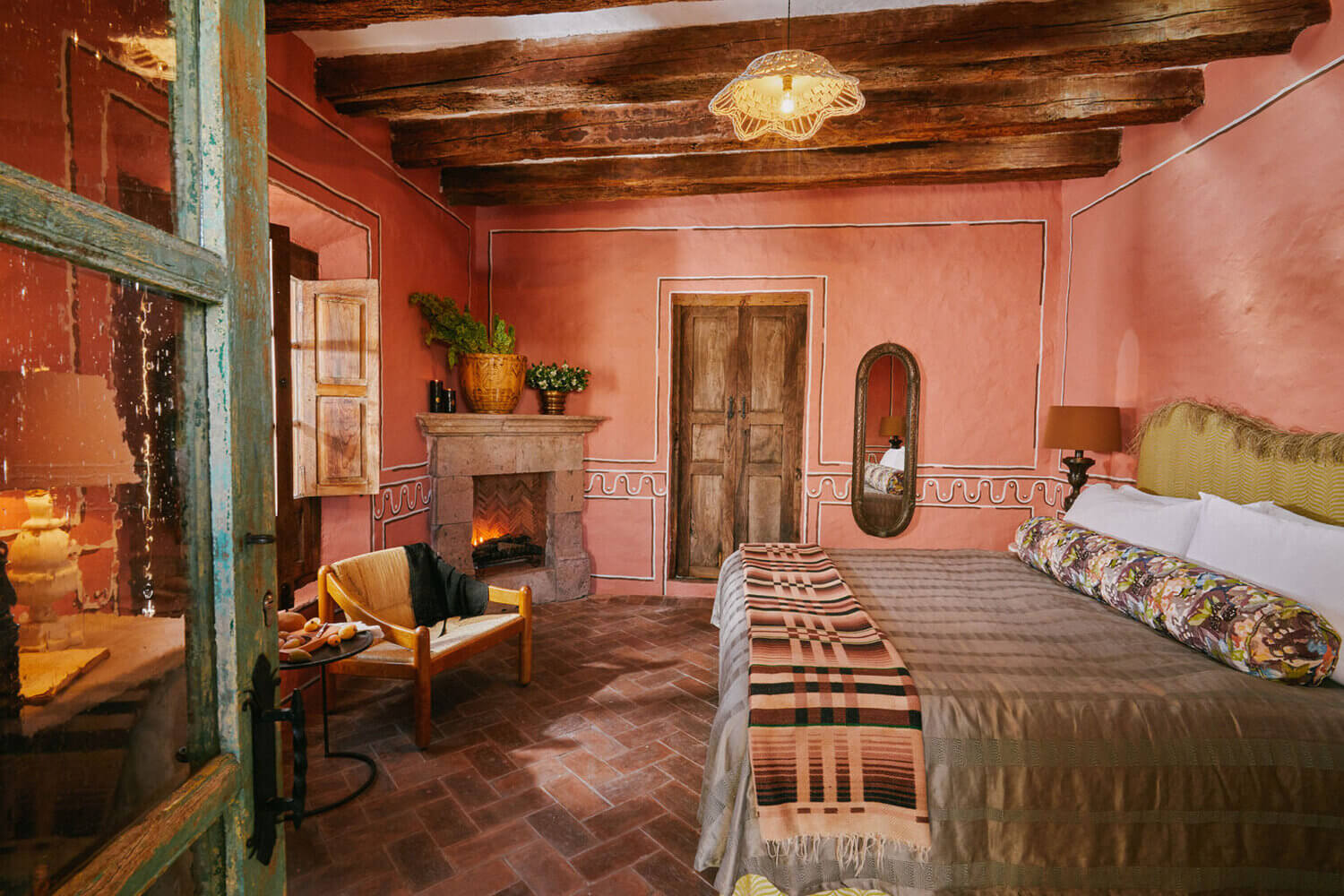 photography by Pepe Molina