A Modern Architectural Home in Palm Springs
Set in a desert landscape in the hills above Palm Springs and surrounded by boulders stands a wonderful modern architectural home designed by Brett Woods of Woods + Dangaran.
This modern home in Palm Springs shows impressive architecture with horizontal lines, natural materials, and indoor/outdoor living spaces. The grand rooms in the house have floor-to-ceiling windows to give stunning views of the surrounding landscape in every room of the house.
The exterior walls of earth-toned plaster and textured concrete masonry units tie the slab-on-grade structure to the site. Brass paneling is wrapped around the deep roof overhangs.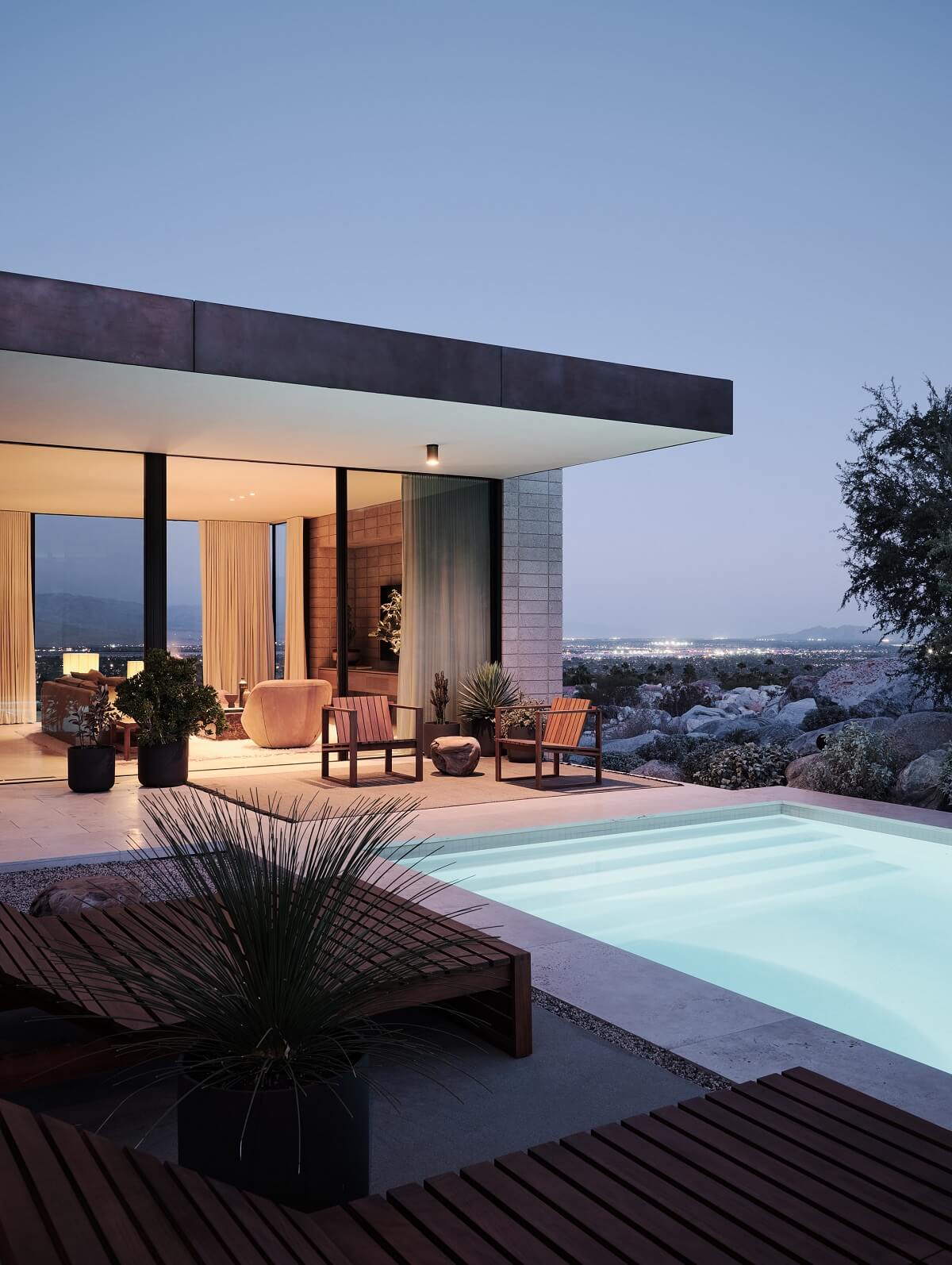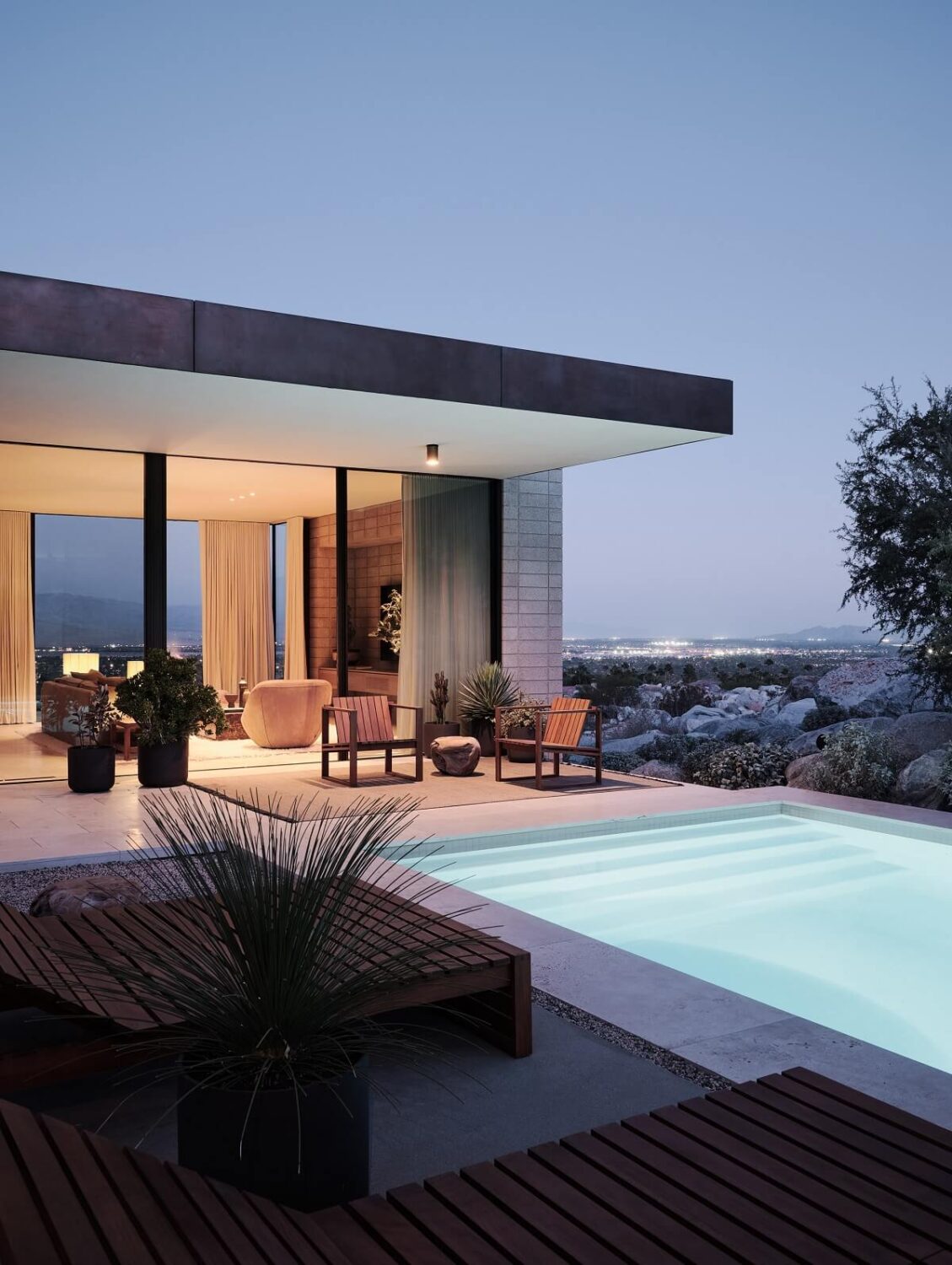 The big living space has large sliding glass doors that run the length of the room. By opening up these doors you create a wonderful connection with the indoor living space and the outdoor area that features a dining area, deck, swimming pool, fireplace, and lounge.
The floor-to-ceiling windows provide an uninterrupted view of the surrounding Palm Springs desert.
A master bedroom with a view. Like every room in this house it has large windows to feel that connection with the landscape.
The textured concrete masonry units that we saw in the exterior return indoors, both in the master suite as in the living room.
A beautiful combination of raw materials with a soft velvet bedframe and natural wooden accents.
The funishing is minimalistic to let the architecture and the surrounding nature shine. The bedroom also has a sliding glass door to connect this room with the outdoor space.
The desert is reflected in the bathroom mirrors which are flanked by beautiful L'aviva wall sconces. I like the combination of the straight-lined sink combined with round mirrors, taps, and lighting. Which reflects the house's straight horizontal architecture in a dynamic landscape.
The two wings of the house are connected by a glass-enclosed bridge. The central atrium is visible from almost every room of the house.
From the outdoor terrace you have an impressive view of the surrounding mountains and desert landscape.
Indoor/outdoor living at its finest and thanks to the walls of glass you can even see the landscape on the other side of the house from the swimming pool.
An impressive sight, the home is lifted above existing site features. The colors of the brass elements reflect the colors of the desert.
The architect, Brett Woods, is now selling this beautiful modern desert home. The Palm Springs house is listed with Jeff Kohl of The Agency.
photography by Joe Fletcher