A Small Attic Apartment with Industrial Glass walls
A few years ago, a beautiful yellow house in Sweden built in 1913 was transformed into an apartment complex. A lovely attic apartment was constructed on the building's top floor, and we can tour this lovely small home.
The total floor area of the top floor is 83 square meters. However, due to the slanted ceilings, the actual living space is only 39 square meters. But despite the small floor plan, they created a lovely home with a separate bedroom.
The floor plan consists of an open-plan kitchen with a living room and a bedroom that is separated by an industrial glass wall. This provides the entire home with as much natural light as possible and creates a private room.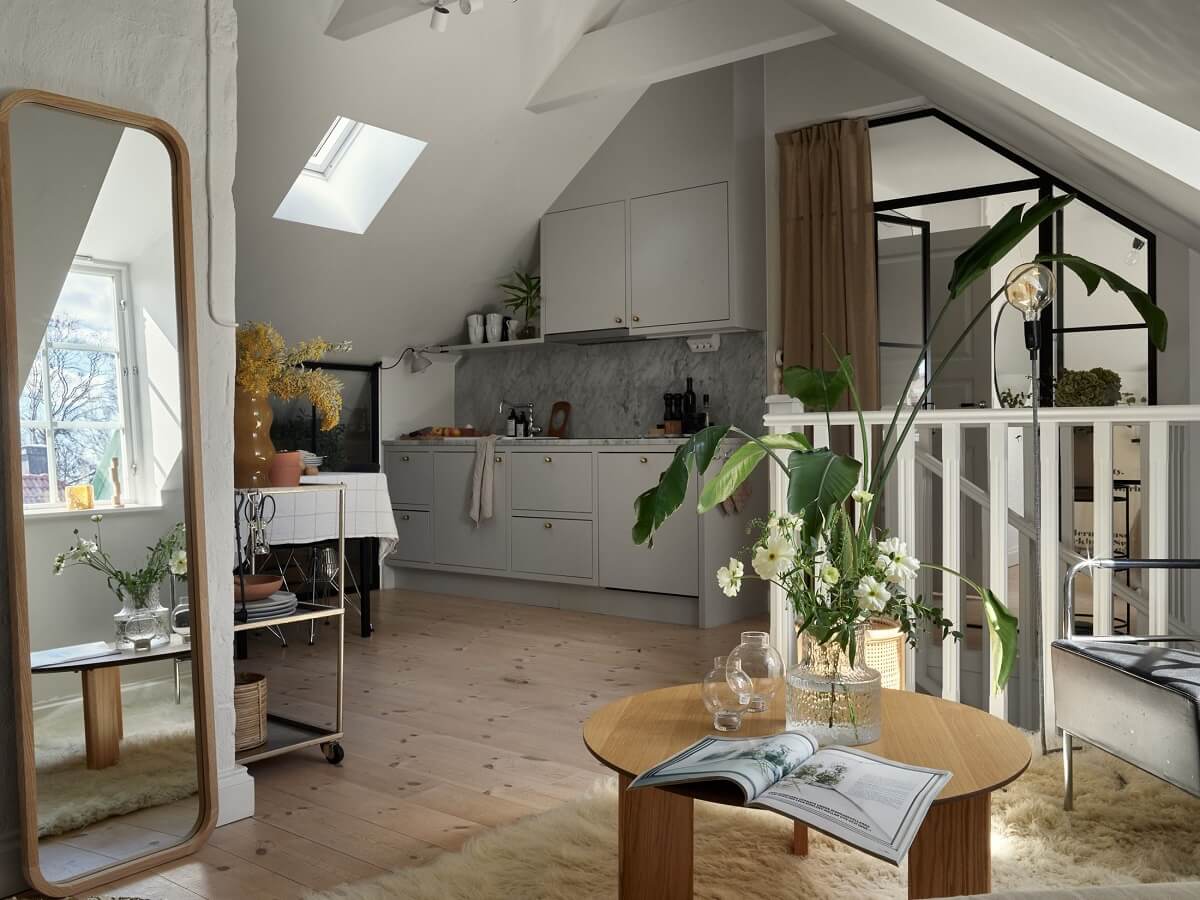 The apartment is tastefully renovated with great care for the house's history, with everything from slatted windows to lamp switches and electrical sockets in an old-fashioned style.
White-stained pine floors meet white-painted living space walls, making the room bright and pleasant.
The open-plan living space is small but perfectly designed. Under the slanted ceilings, they created a lovely sitting area.
The apartment has a stylish kitchen with plenty of storage. Light gray cabinets are paired with Carrara marble worktops and backsplashes.
Two skylights provide the kitchen with extra natural light.
The industrial glass wall between the living room and bedroom creates a private room. In front of the wall they added beige translucent curtains so the bedroom can be closed off for more privacy.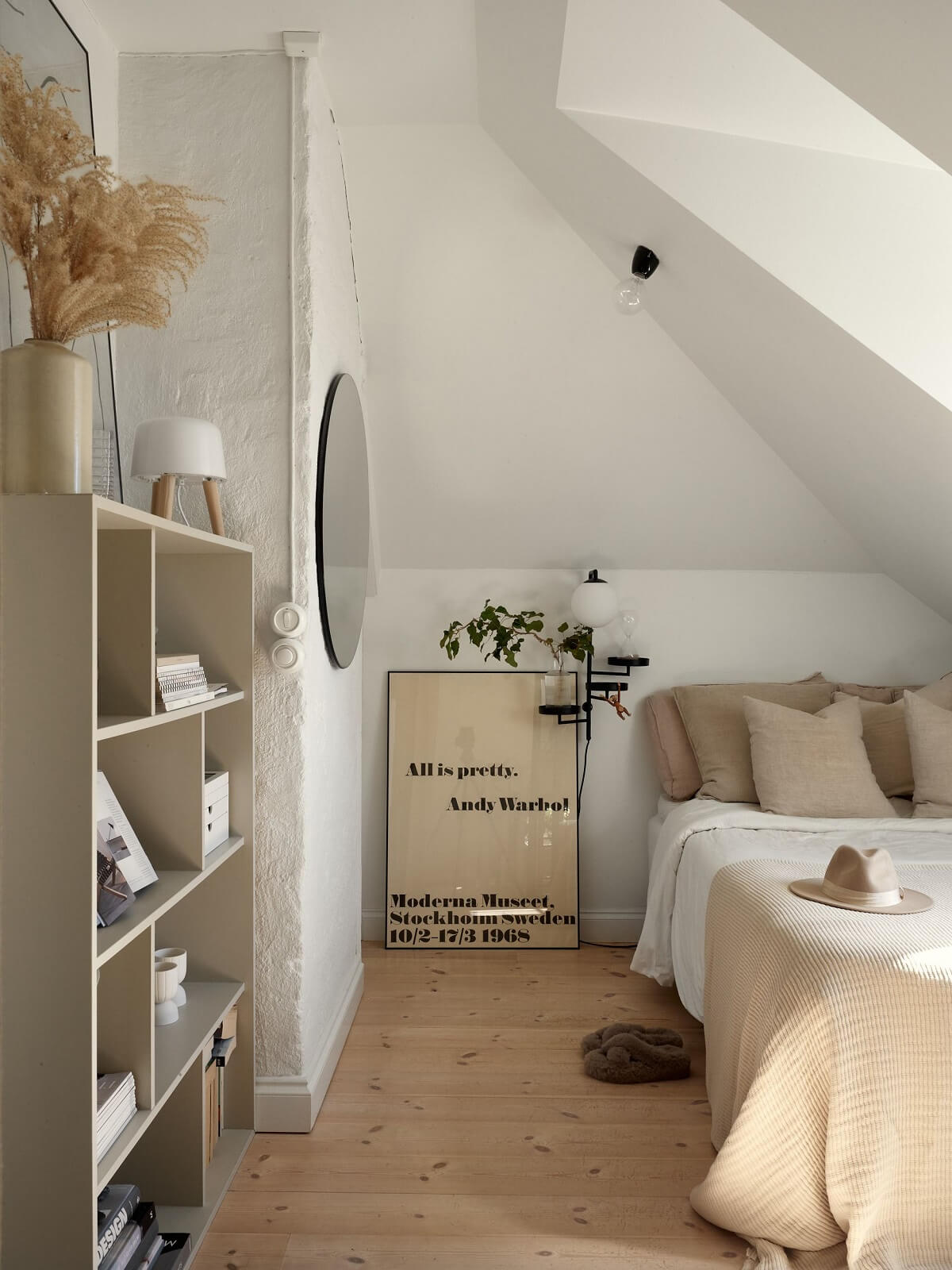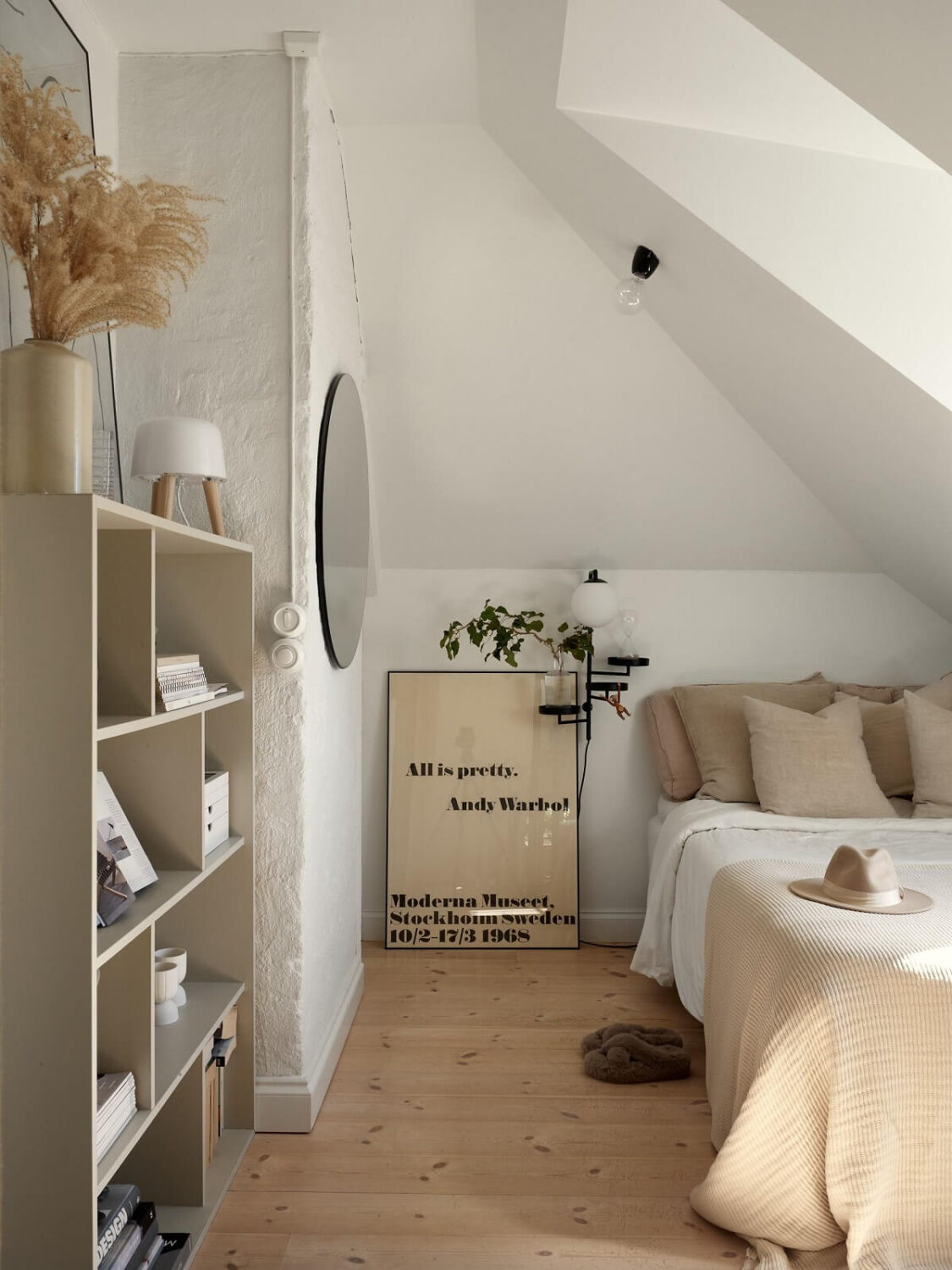 The small bedroom also had white-stained pine floorboards and white walls. The door at the back of the room gives access to the large storage area under the slanted ceiling.
This door gives access to the bathroom.
The apartment's bathroom is elegantly designed with white-tiled walls and Carrara marble floors.
The private part of the stairwell with a round window is a good reminder of the house's history. A bench is fitted in front of the window, creating a lovely reading spot.
styling by Copparstad and photography by Boukari for Historiska Hem