A Unique Historic House with Old Fashioned Shop in Bath
On a pretty historic street in the English city of Bath, you will find a historic building comprising a shop, a three-bedroom home, and a separate two-bedroom mews house.
The commercial space in the Georgian part of Margaret's Buildings is the residence of the locally loved interiors studio Berdoulat. The former stables, built in the 1840s, have been converted into a three-bedroom home. And beyond that, the converted pub that was built around 1800 is now a separate two-bedroom house.
Interior studio Berdoulat has restored this unique building in Bath. They carried out in-depth research into the historic building and managed to honor and restore its many original details.
The building can be accessed in two ways: the shop front on Margaret's Buildings and another entrance point on Circus Place.
The shop is a grand space with high ceilings and original 19th-century fittings, including an original c.1850 wine display unit.
The original kitchen belonging to the shop has been restored.
There is a galleries area above the shop which also connects to the private residential part of the building.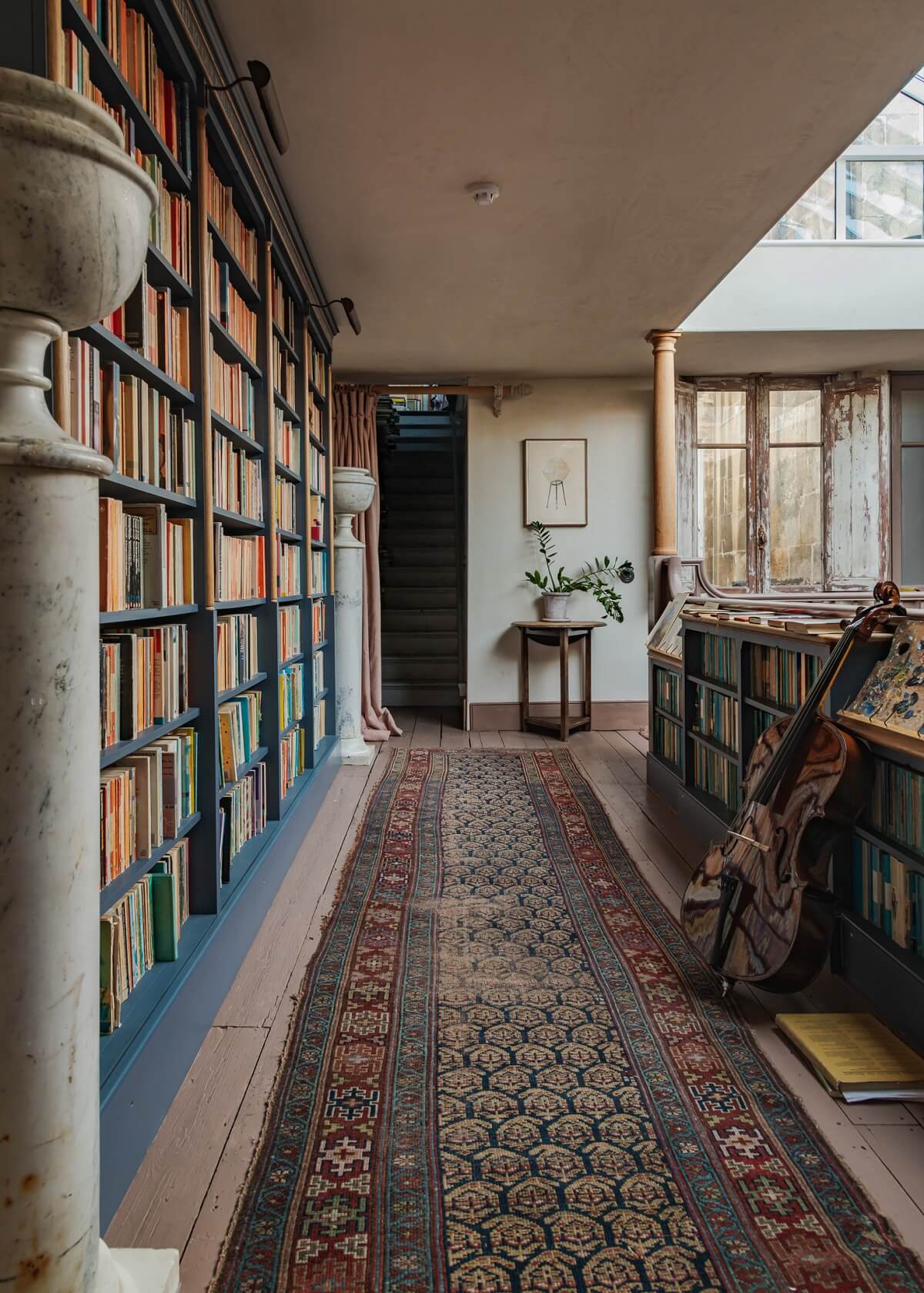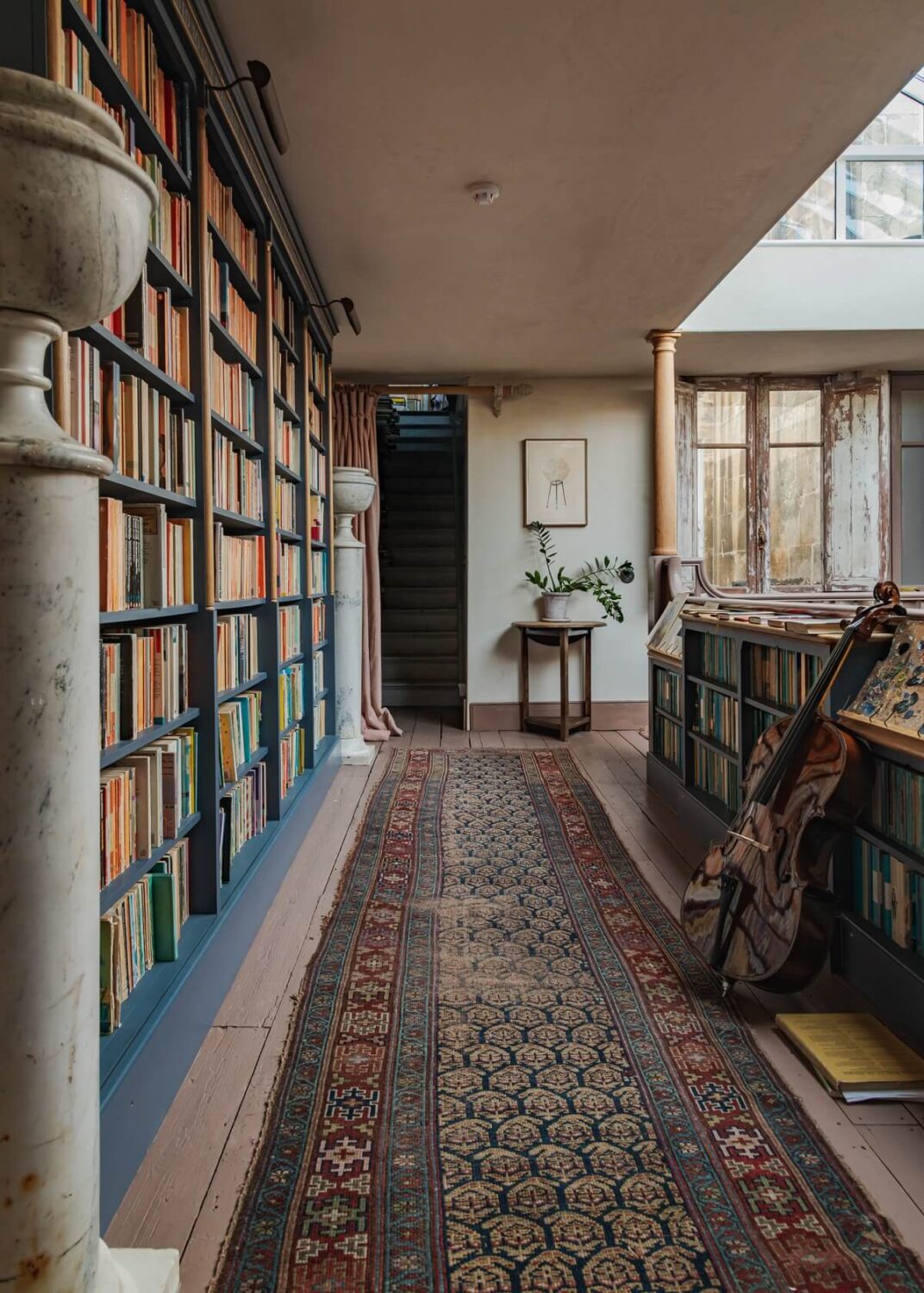 The living room has a wall of glazing which can be opened up to connect the living space with the courtyard.
The bedroom has been painted in 'Berdoulat Green,' a bespoke color created in collaboration with Farrow and Ball. The color matches the original Georgian green found in this part of the house.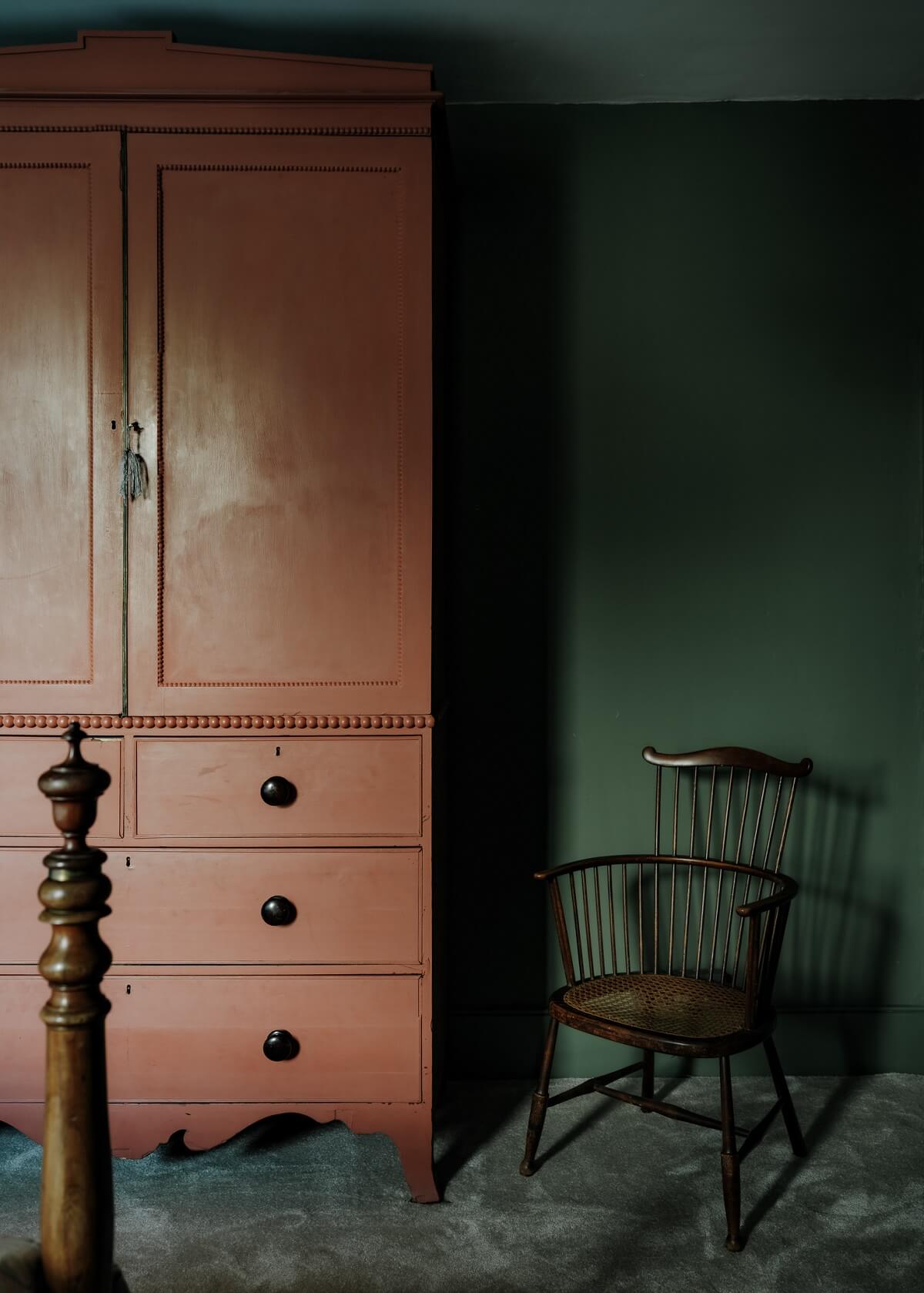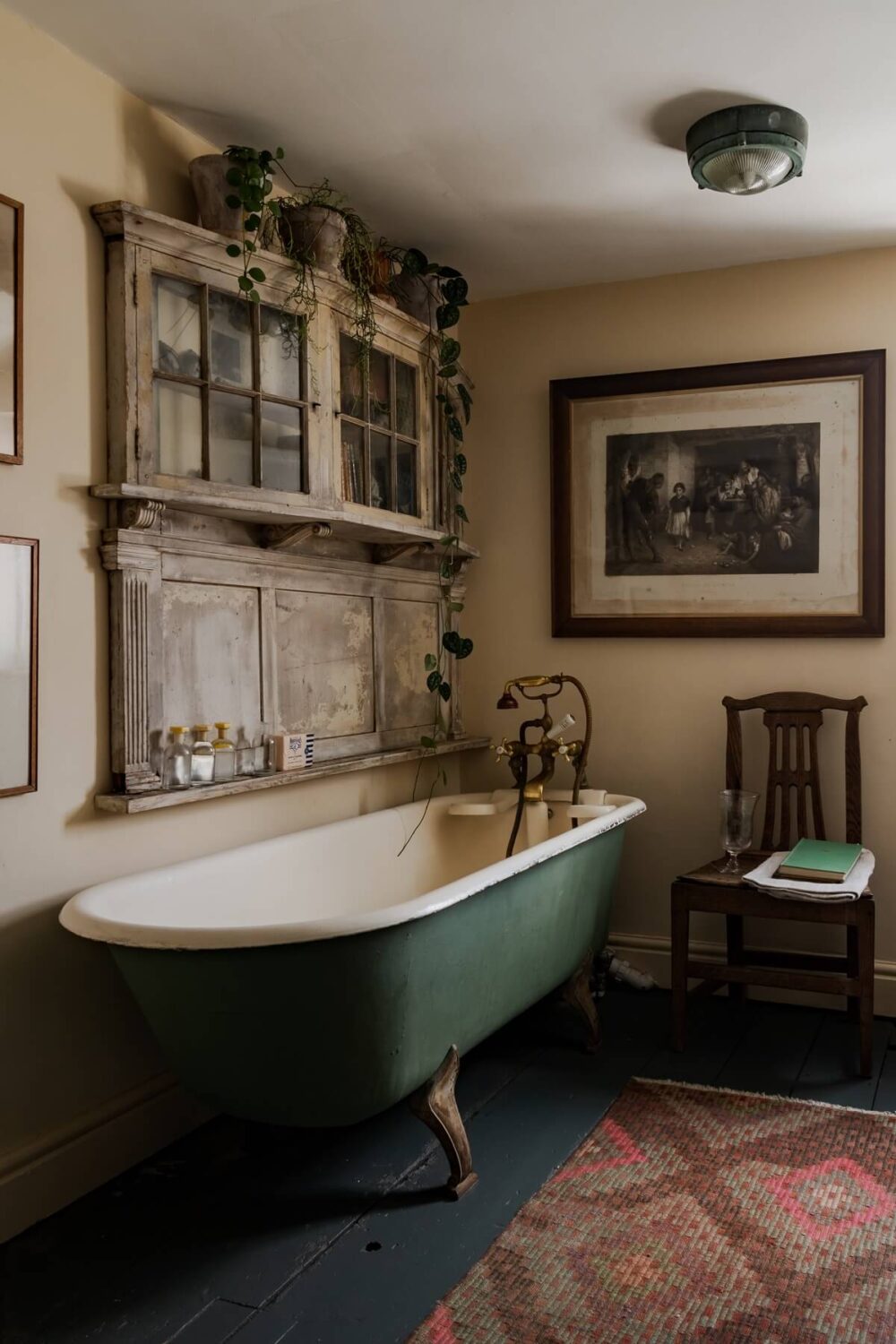 The mews house is home to an open-plan kitchen and living space which has been painted in a deep blue shade.
This unique house in Bath is currently for sale on Inigo.