A Beautiful Spanish Style Home in Florida
Villa Escondida is a beautiful Spanish-style villa in the Italian Village in Coral Gables near Miami. The house was designed by Robert Law Weed in the 1920s and has been carefully restored by designer Mark O'Neil.
Escondida means "hidden" in Spanish; you will understand why this house carries that name. From the street, this villa looks like a modest house. But in reality, it is a five-bedroom house with a total floorplan of 3.168 square ft.
The house is a beauty inside and outside. Indoors is a natural flow between the grand social spaces and outdoors lies a beautiful walled garden perfumed by a ylang-ylang tree.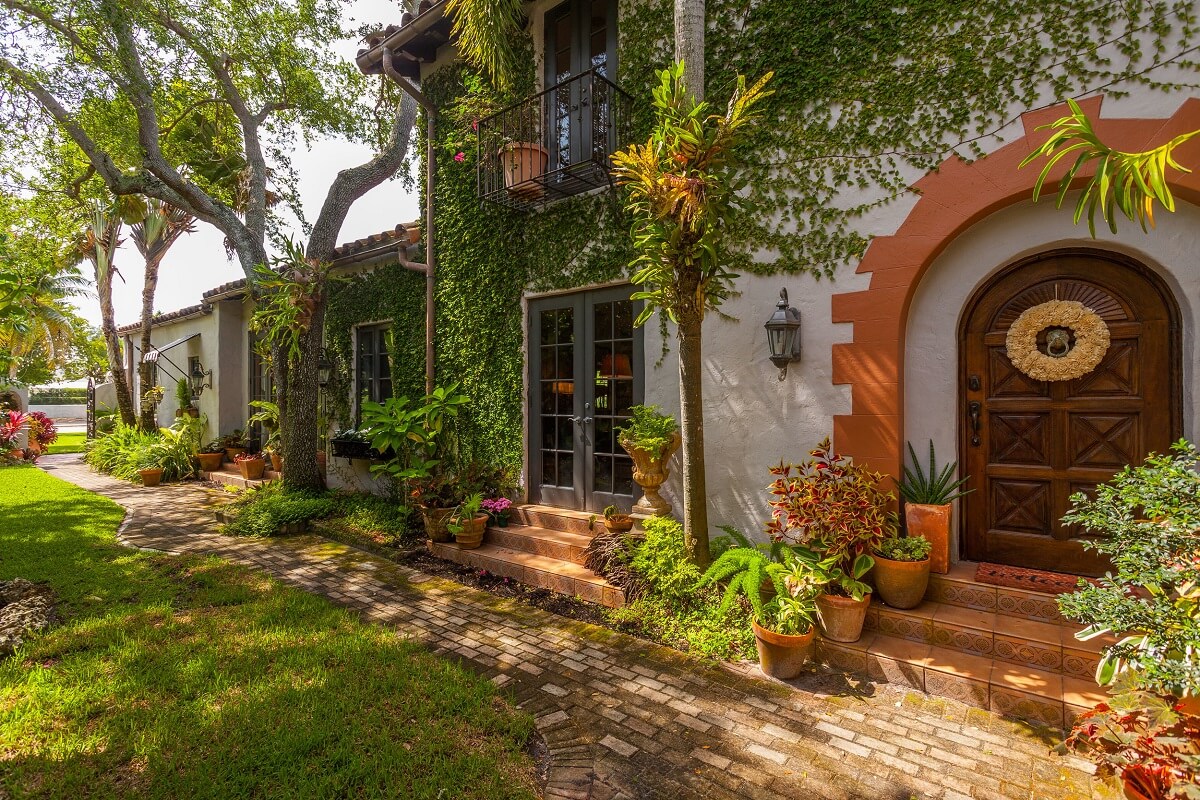 A terracotta-colored arch with a beautiful wooden door welcomes you into the home.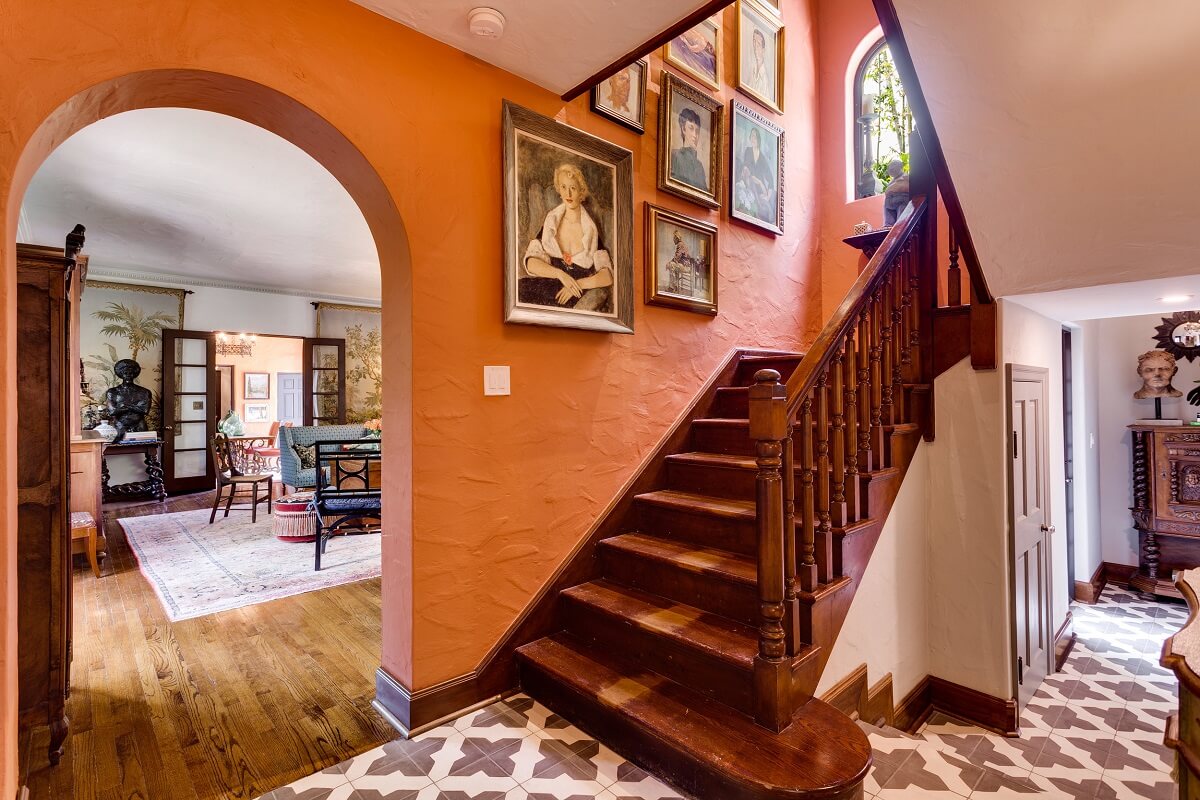 The tiled hallway with orange walls opens up to all ground floor rooms in the house.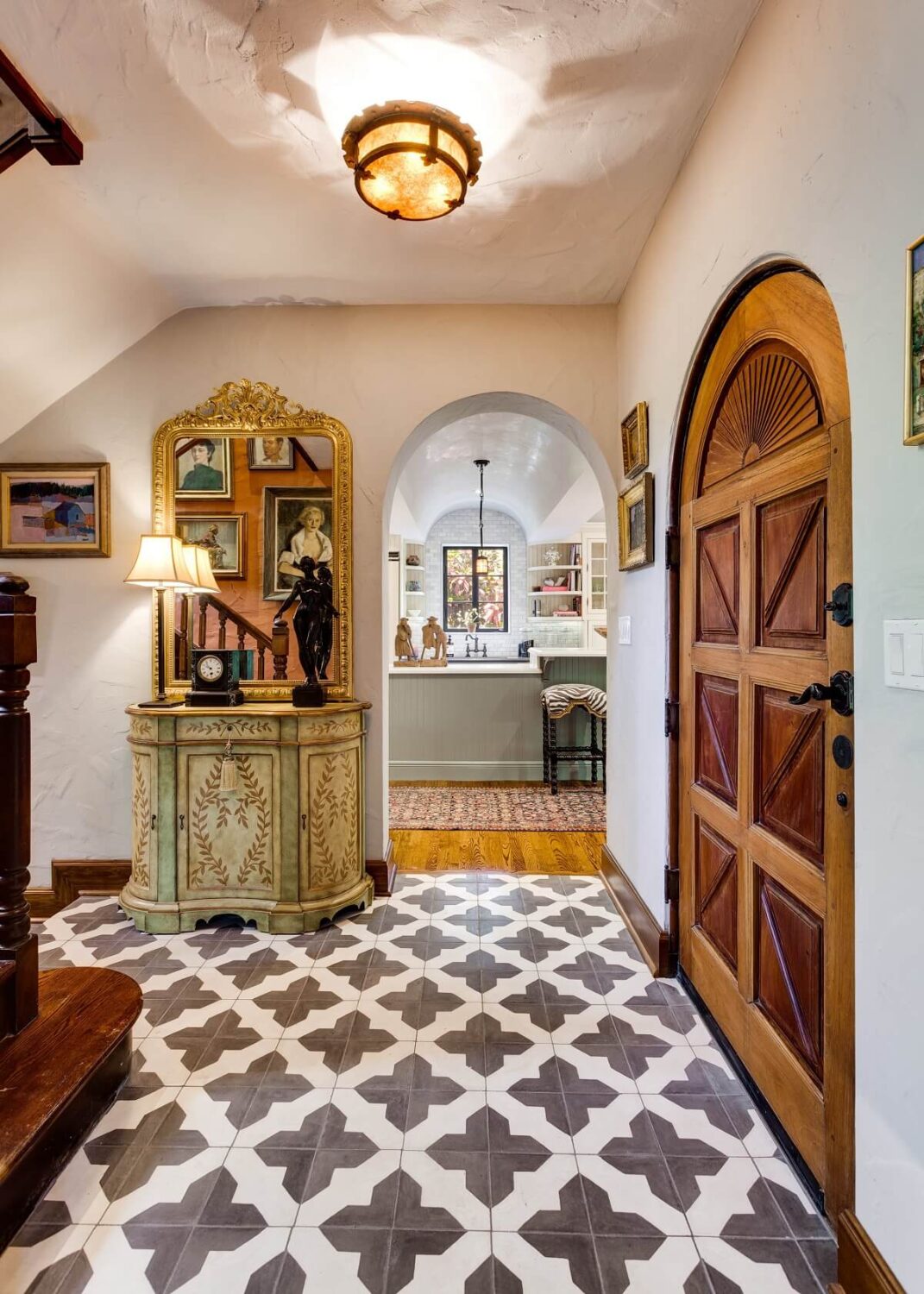 Through the arch, you enter the grand social living kitchen.
The large kitchen has a central island with a breakfast bar.
The designer kitchen has a Lacanche range which fits the historic house very well. Behind the kitchen is a spacious laundry room.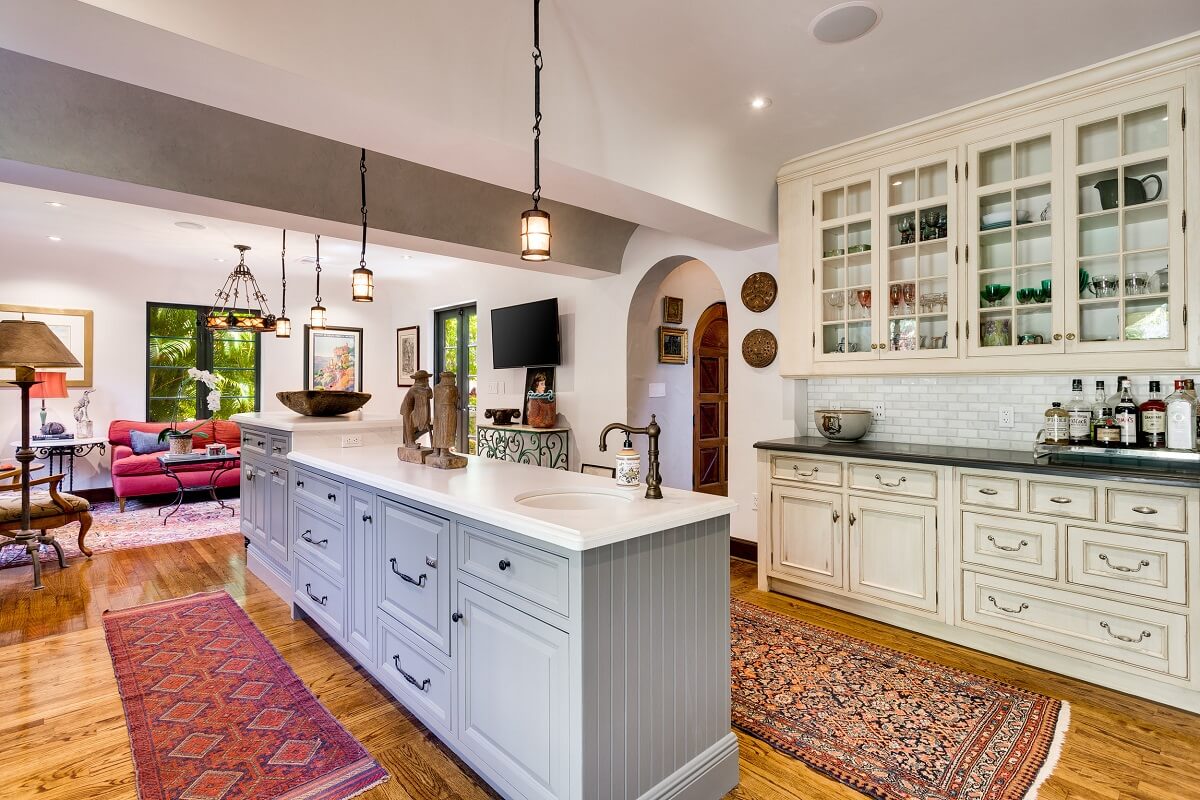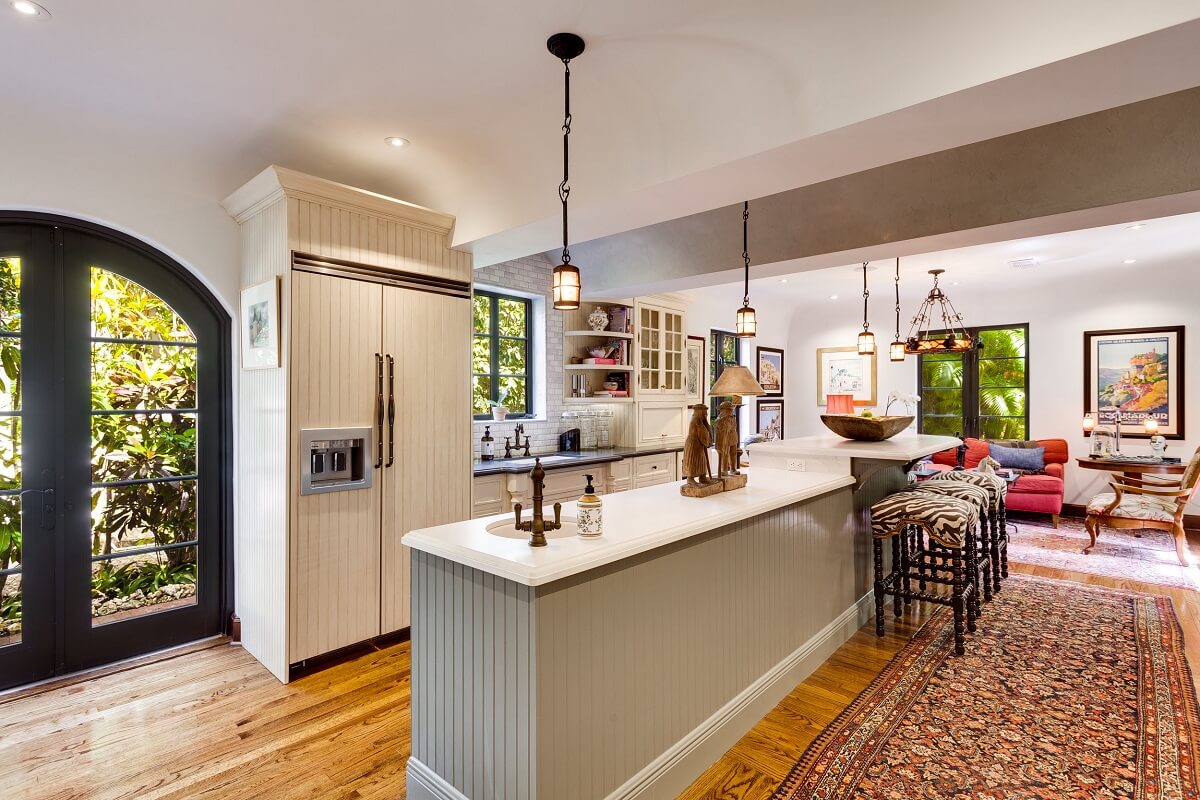 In the kitchen is a small seating area with doors opening to the green garden.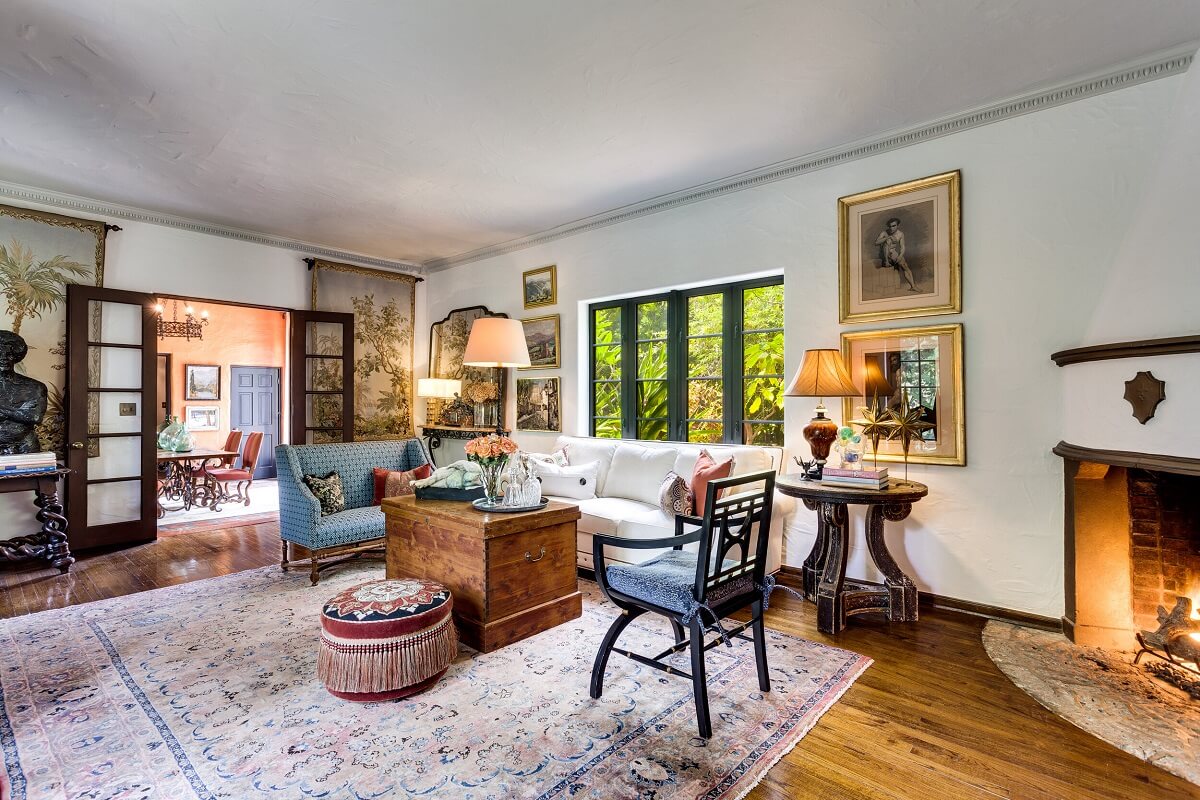 On the other side of the hallway, you enter the living room and the adjoining dining room.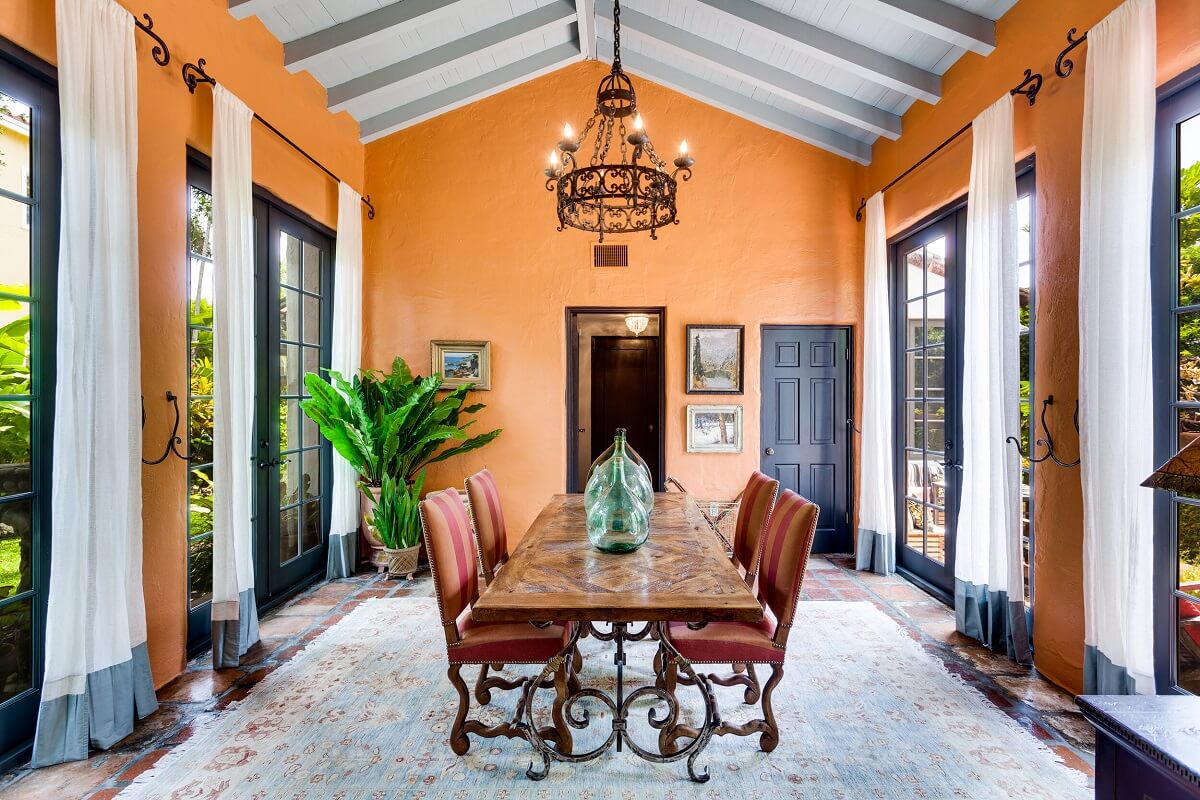 The dining room is grand with a pitched ceiling and warm terracotta-colored walls. The room has large windows and doors on either side so it has a great connection with the green outdoors.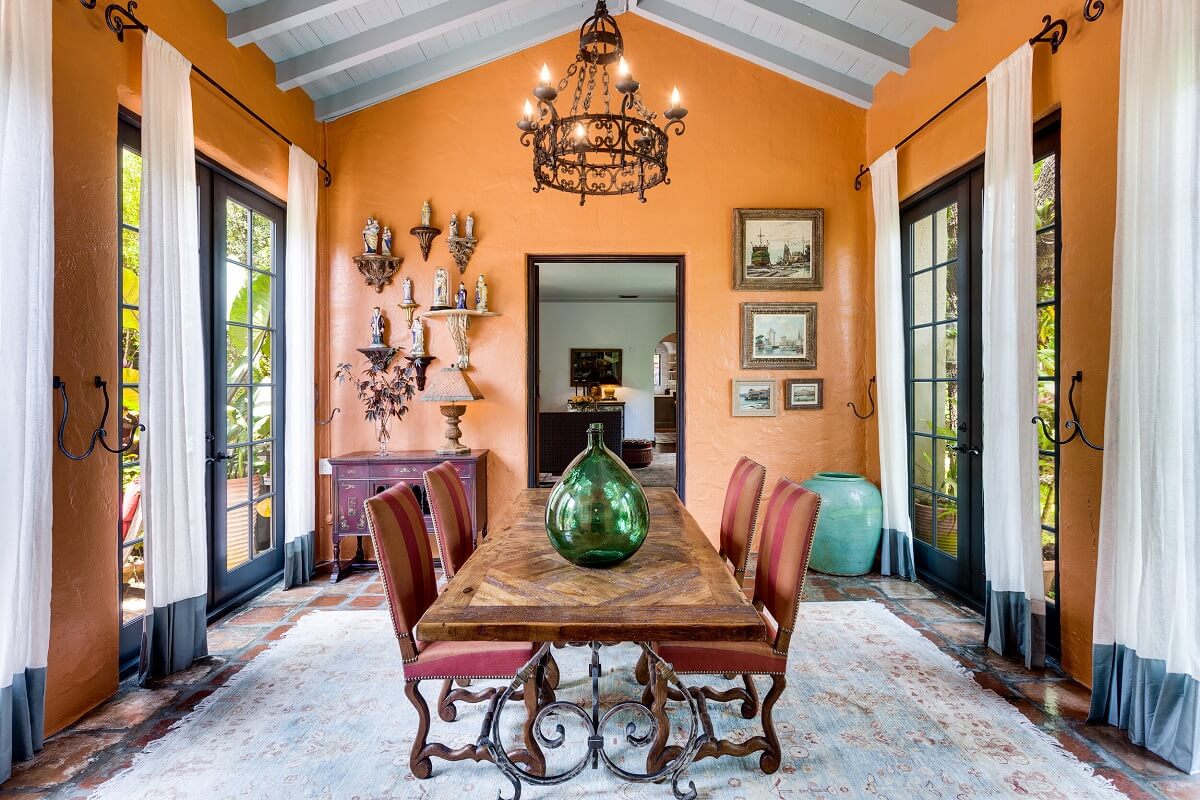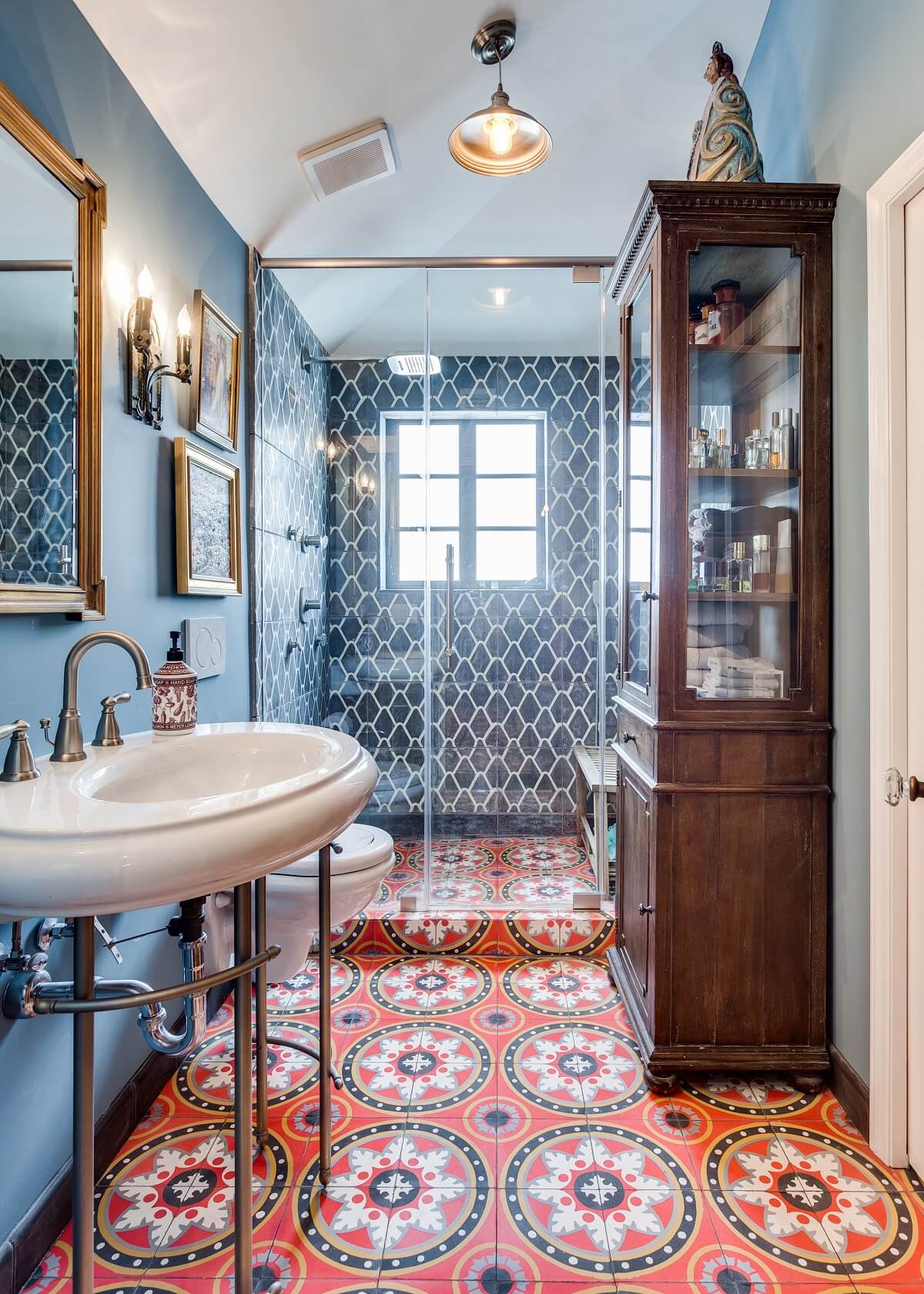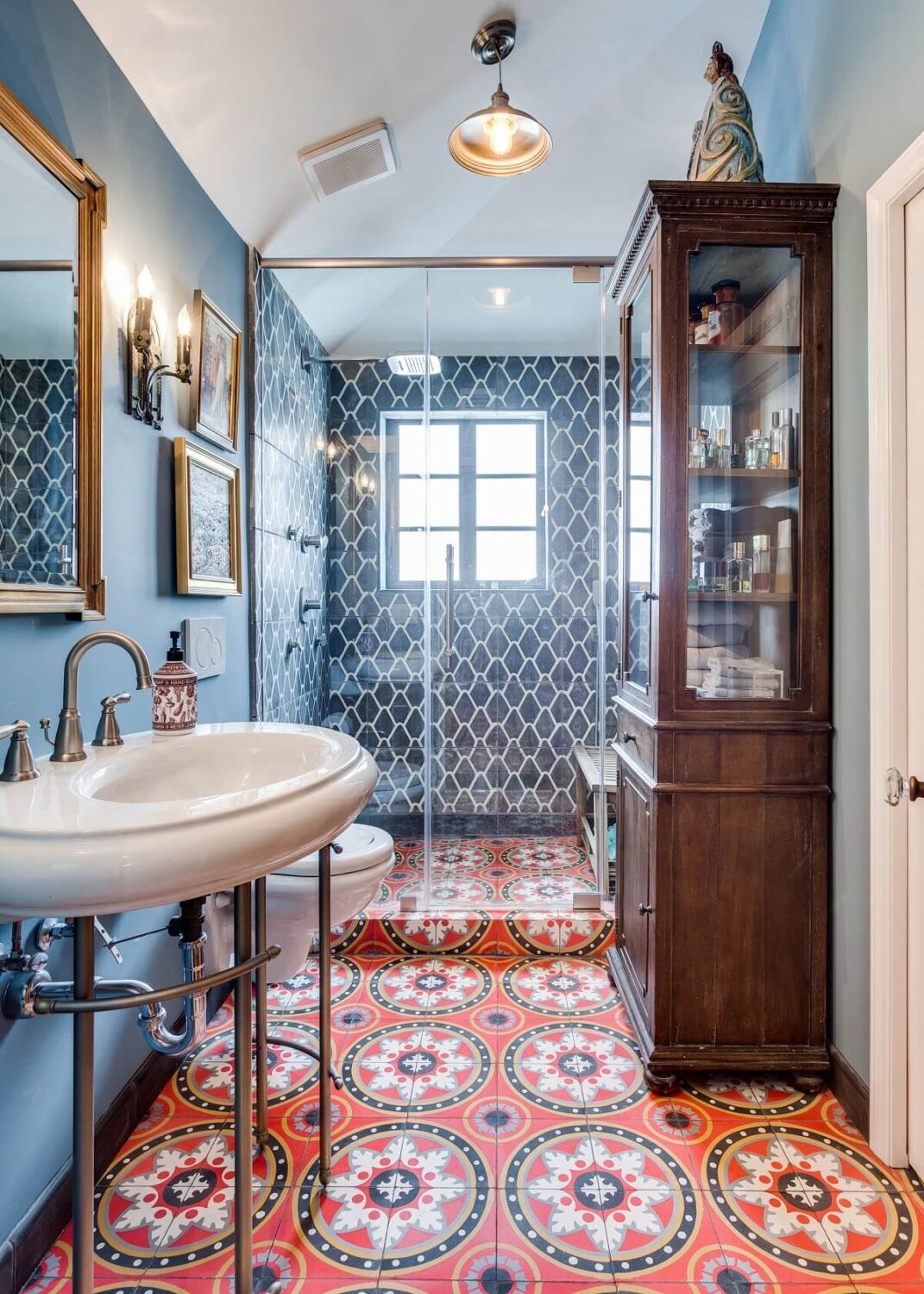 The house features one of the finest bathrooms that I know. Orange Moroccan tiles lie on the floor while the walls are painted blue and the shower is tiled with blue tiles.
Every room in the house is decorated in a cozy antique style. And they all have large windows or balconies overlooking the garden.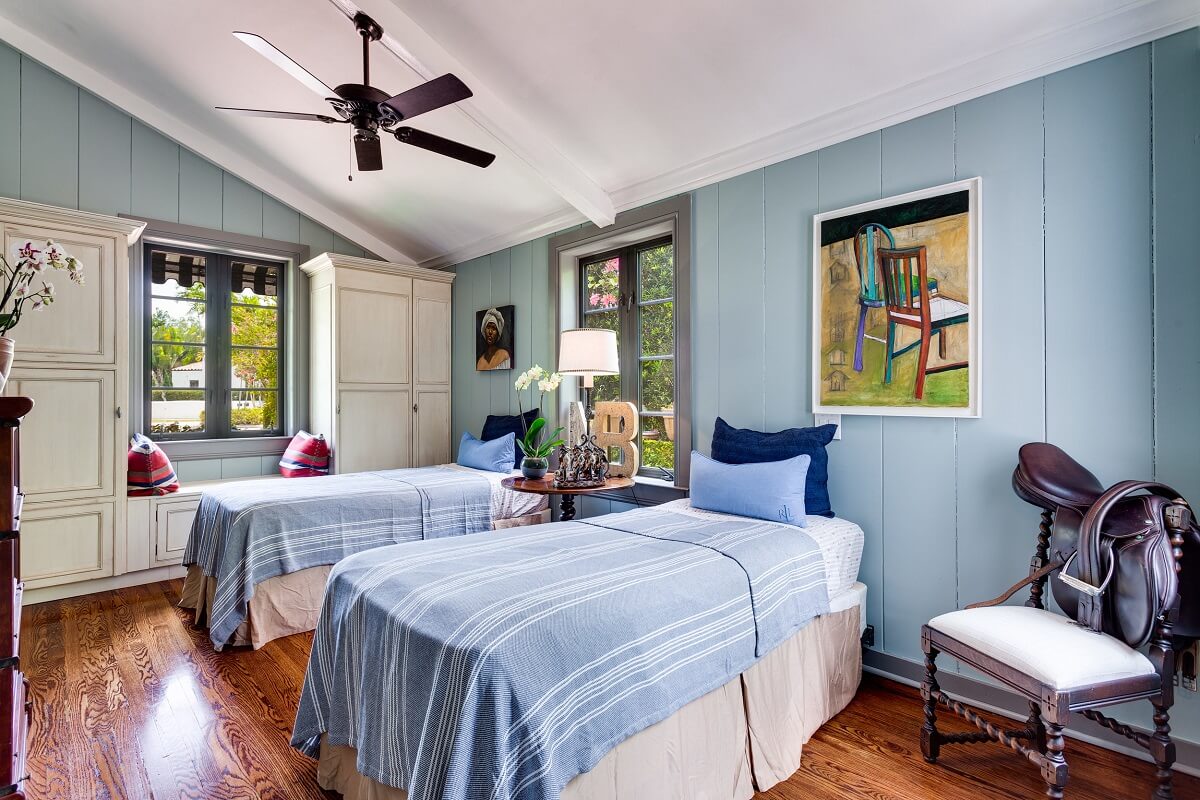 Orange is a favorite color, we've seen it in the hallway and the dining room. And also in this Moroccan-style bathroom.
The house has a beautiful private garden with several seating areas.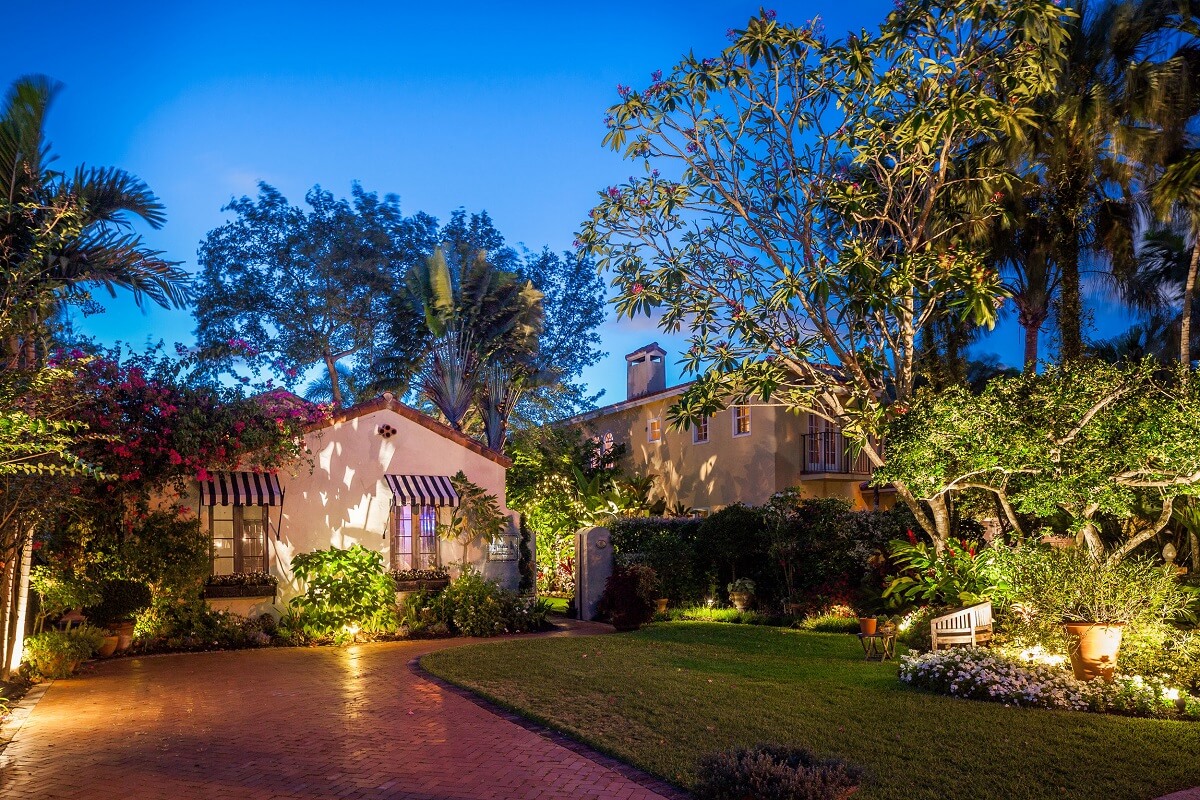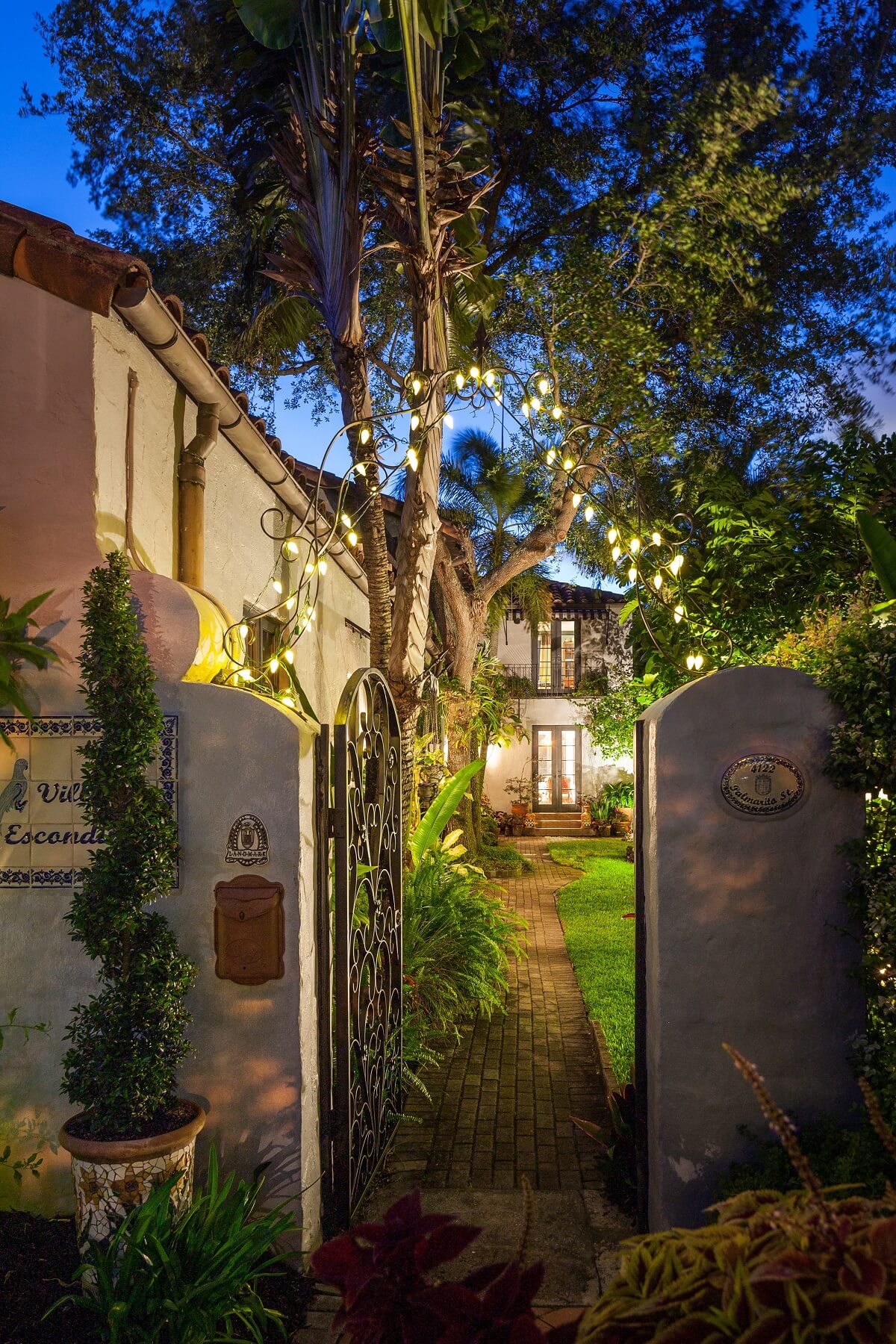 photography by Alex T Photo for Miami at Home