A Small Studio with a French Style Sitting Area
You may think we're in Paris when you peek into this small studio apartment. But that's not the case; this tiny studio apartment, named "Little Paris," is located in the Swedish capital Stockholm.
The 19 square meters (204 sq. ft.) studio apartment was recently renovated in an old style to match the house's construction year of 1925. The apartment now oozes a classic charm with exclusive interiors and a balcony overlooking the courtyard.
What certainly helps in creating a cozy and warm atmosphere is good flooring. In this studio apartment, they installed a handmade oak floor that gives the little home a warm and classic look.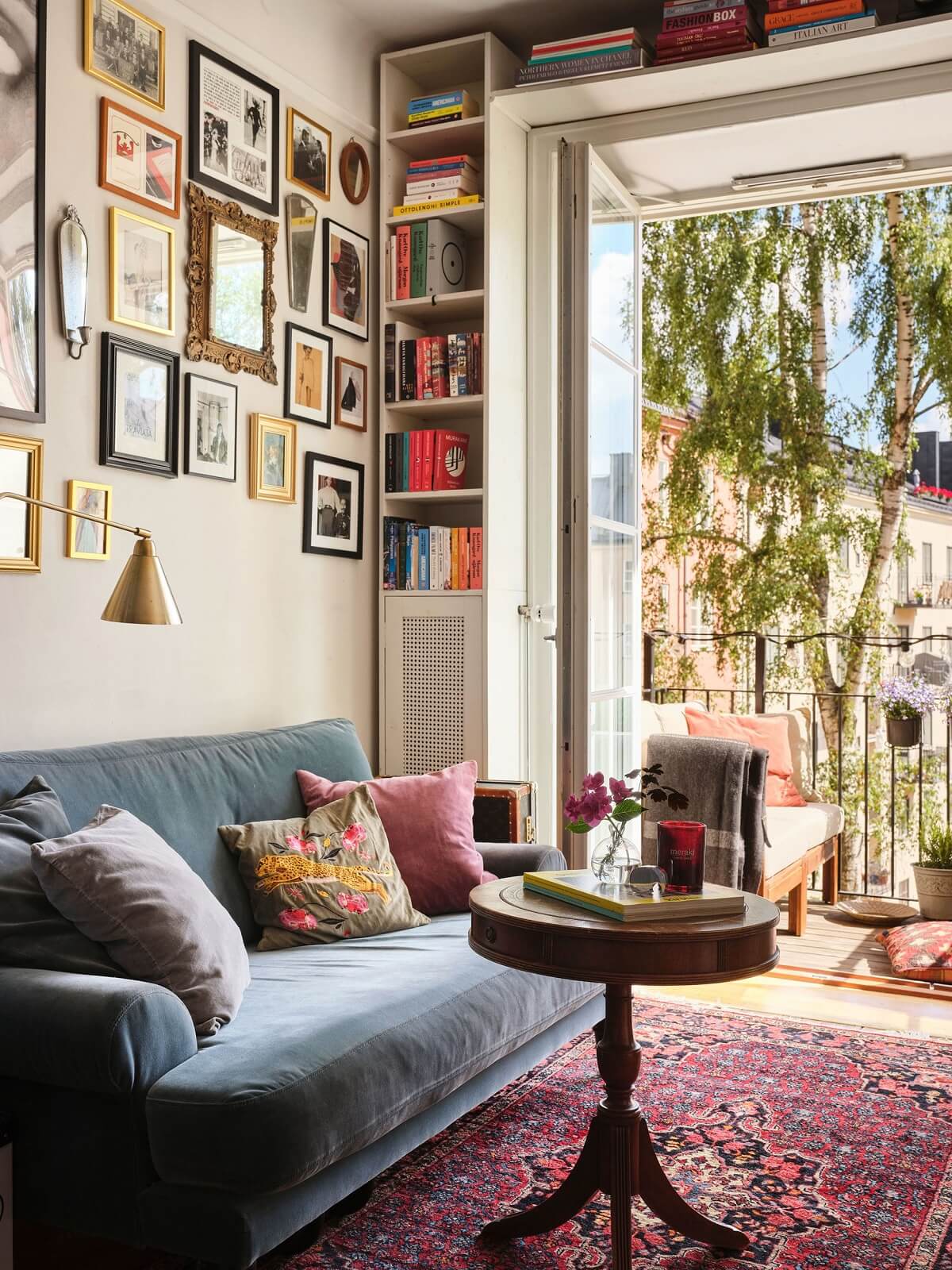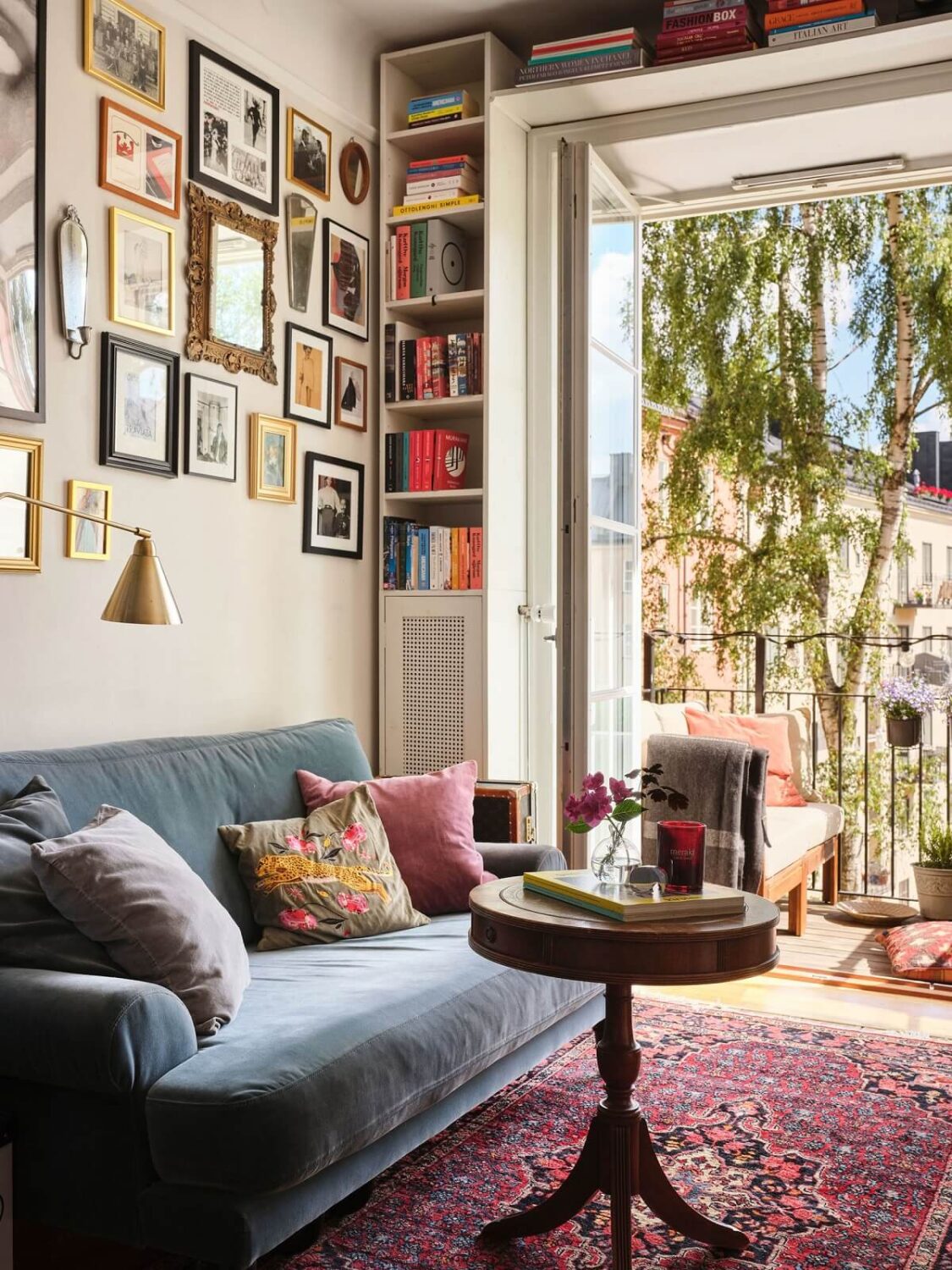 You instantly feel the warm atmosphere when you look at the apartment's living space. A warm pink rug lies on the floor that is combined with a classic blue couch and an antique round side table.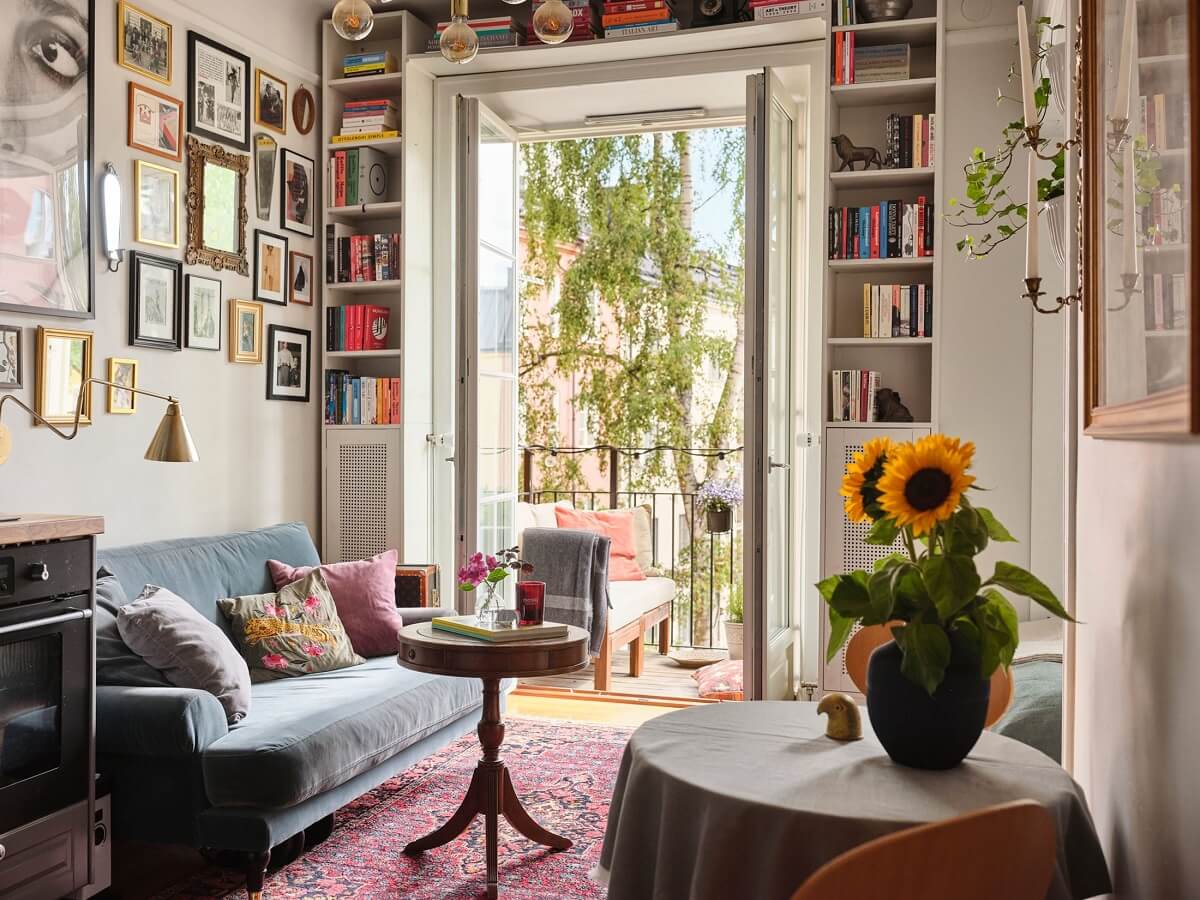 The narrow spaces next to the balcony doors are fitted with custom-made bookcases.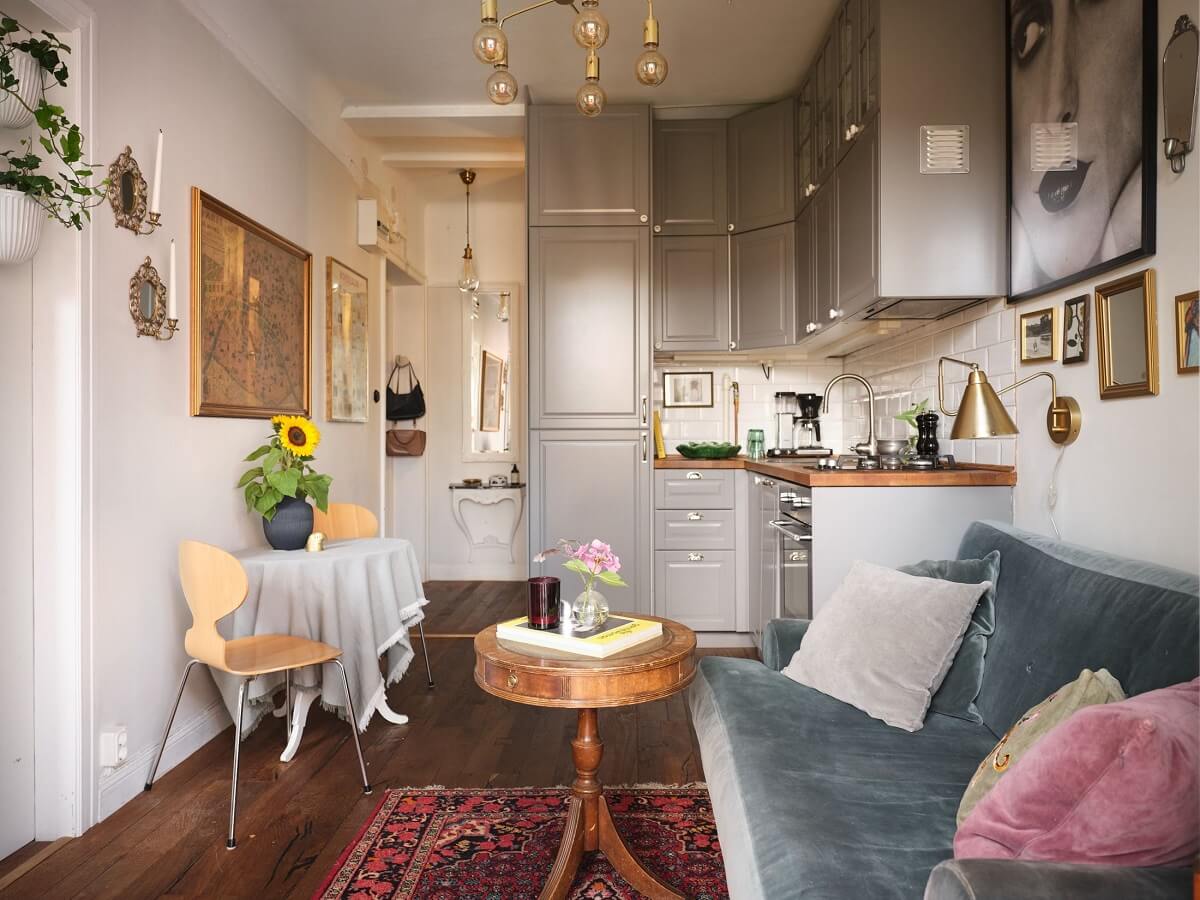 The small space is completely open and from the seating area, you look into the kitchen. The space is fitted with gray cabinets in a classic style.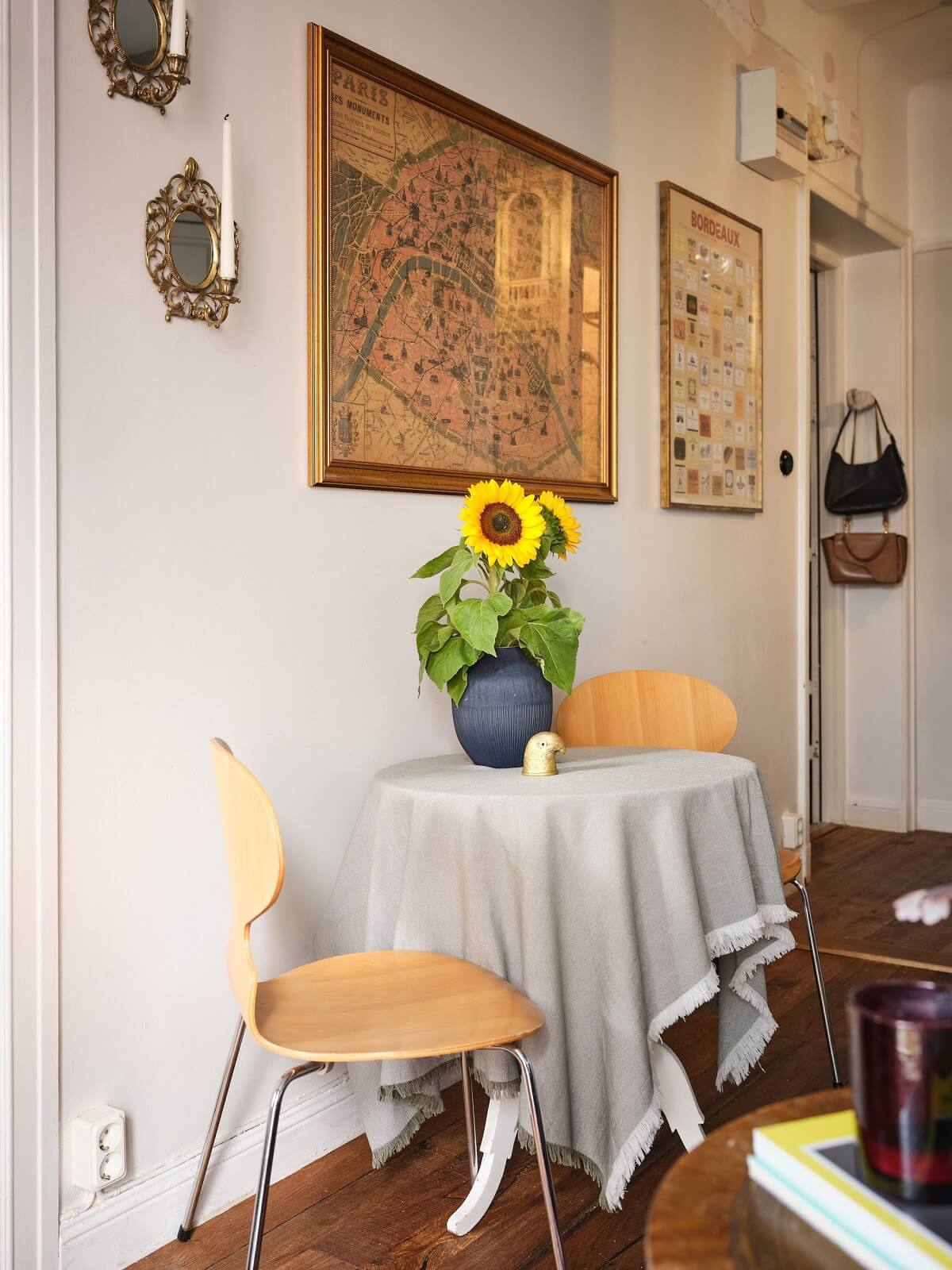 There is a small dining area next to the kitchen.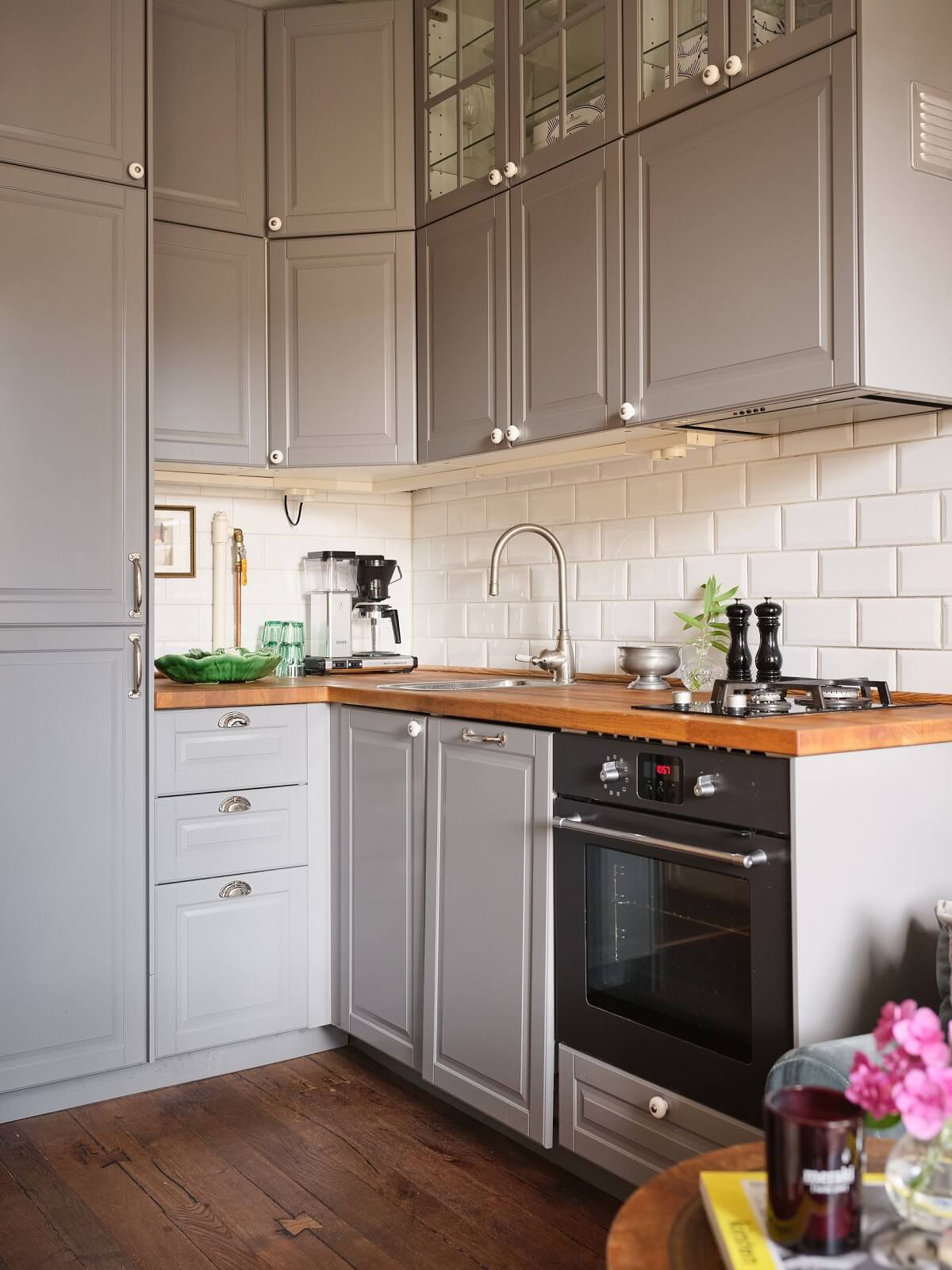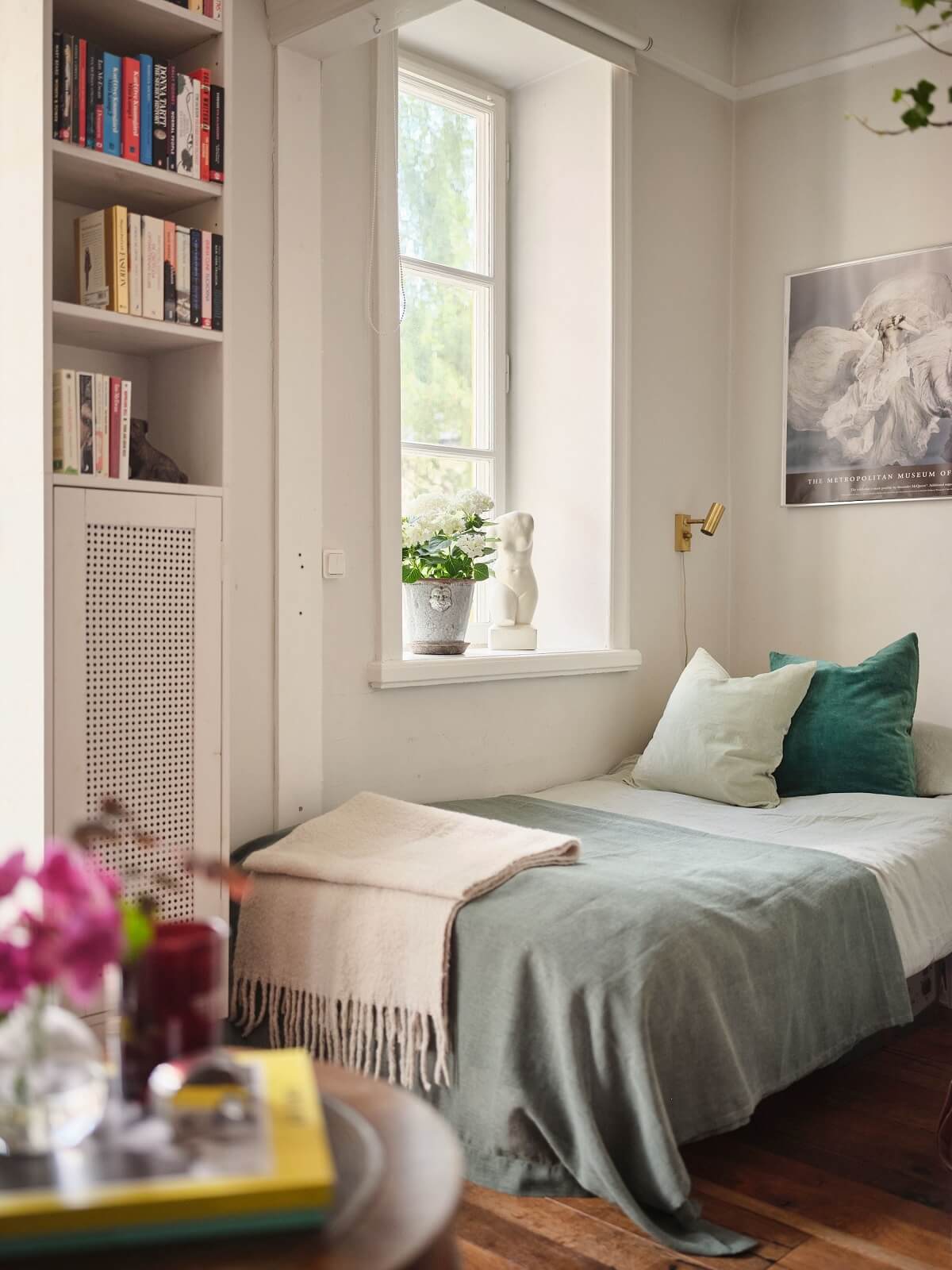 The studio apartment has an l shaped floorplan which means that the niche can be used as a bedroom.
The bedroom niche is light thanks to the window, and it is fitted with floor-to-ceiling custom-made wardrobes.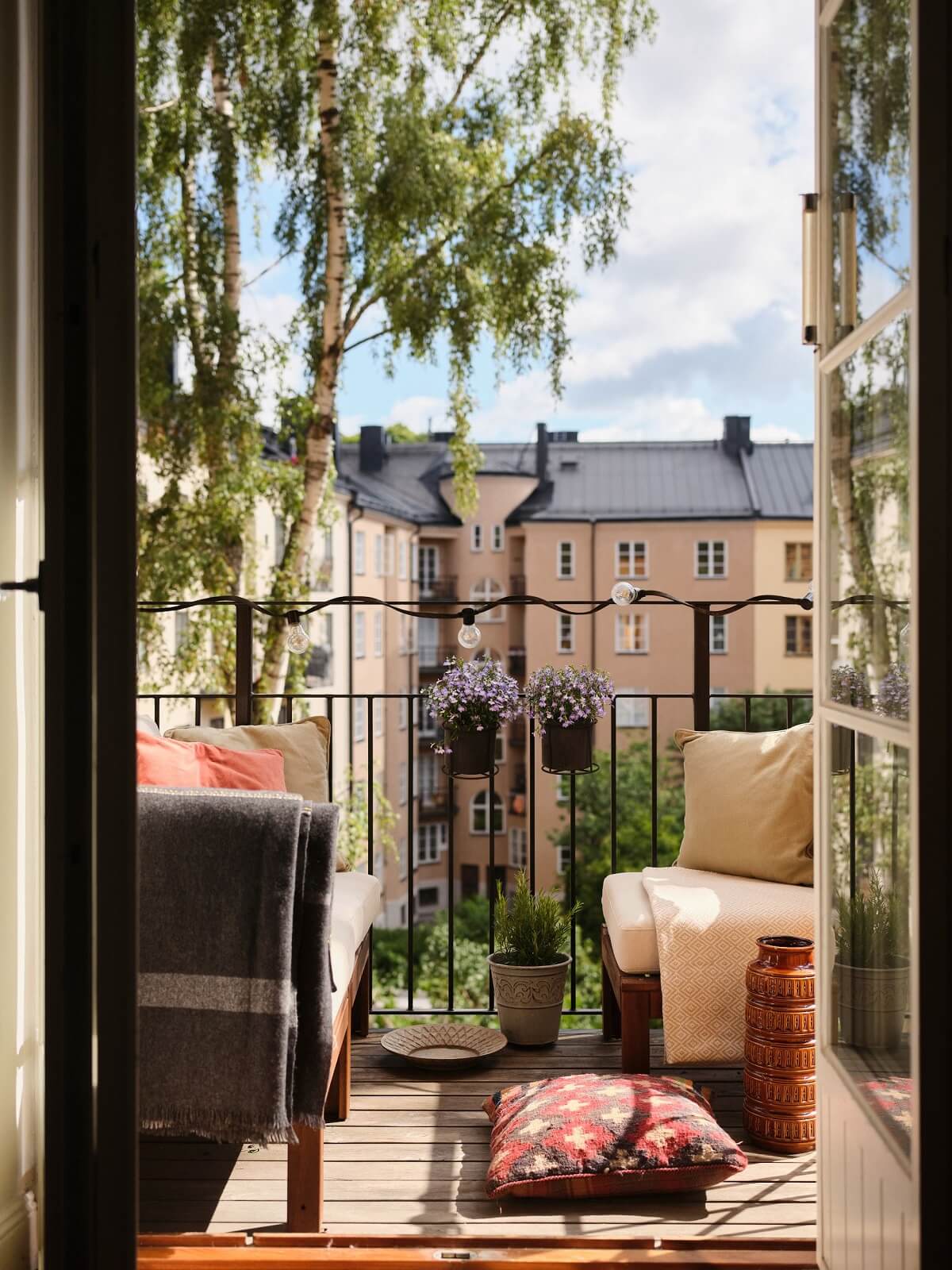 The studio is small, but in the spring and summer months, the living area can be extended thanks to this sunny balcony overlooking the courtyard.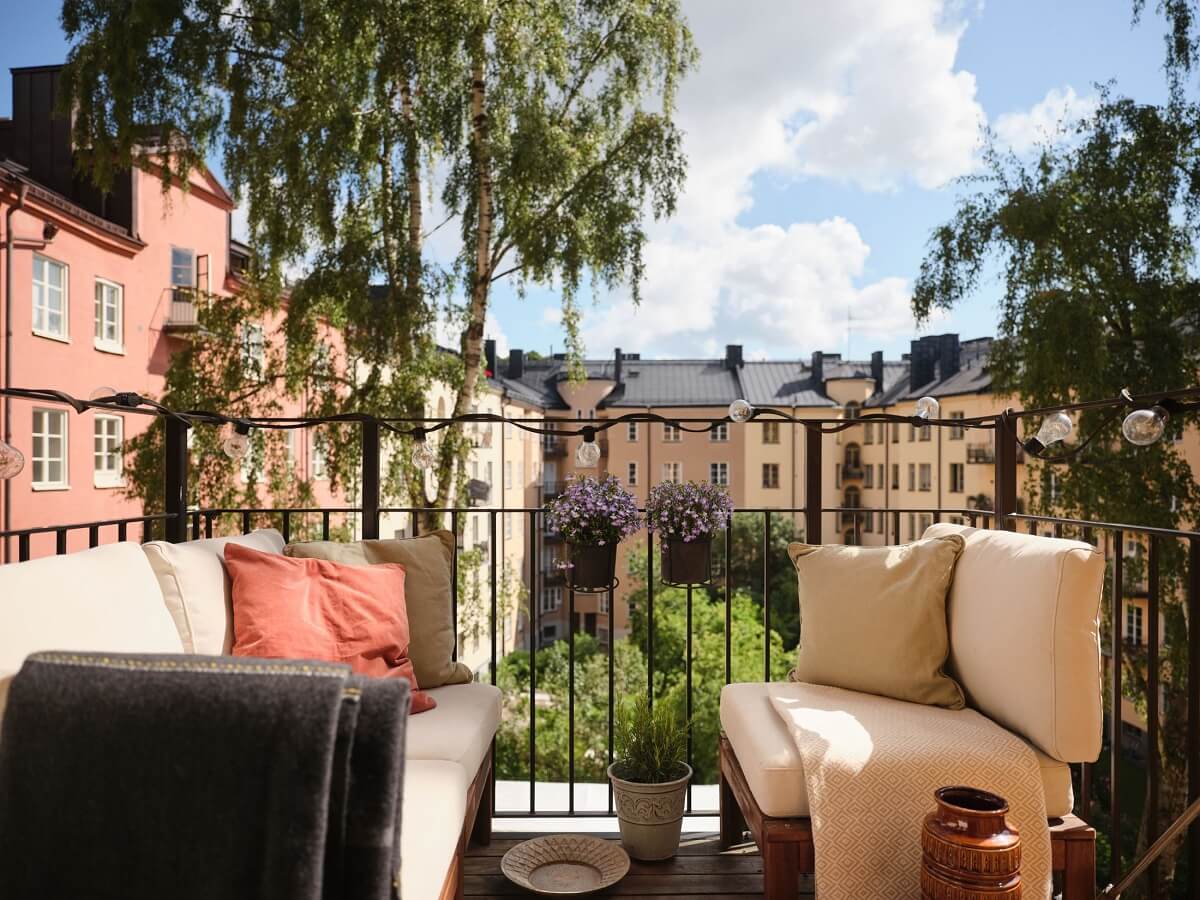 styling by Lingsell and photography by Ono for Historiska Hem