A Scandinavian Loft Apartment with Dark Green Kitchen
A late 19th-century building in Stockholm has been transformed into a stylish apartment complex called Lyceum. I come across apartments from this building quite regurarly and even though they vary in shape and size they all have one defining design feature and that is the double height dark green kitchen.
When creating these apartments they wanted to continue the academic spirit in the apartments (the complex used to be a research institute) so they drew inspiration from 19th-century libraries like the Bibliothèque Sainte-Geneviève in Paris and the Royal Libary in Stockholm.
The double heigh ceilings give you a New York loft vibe but the decor is 100% Scandinavian with soft neutral color tones, sleek modern Scandi design and high quality materials. It's a beautiful blend between modern Scandinavian design and 19th-century influences.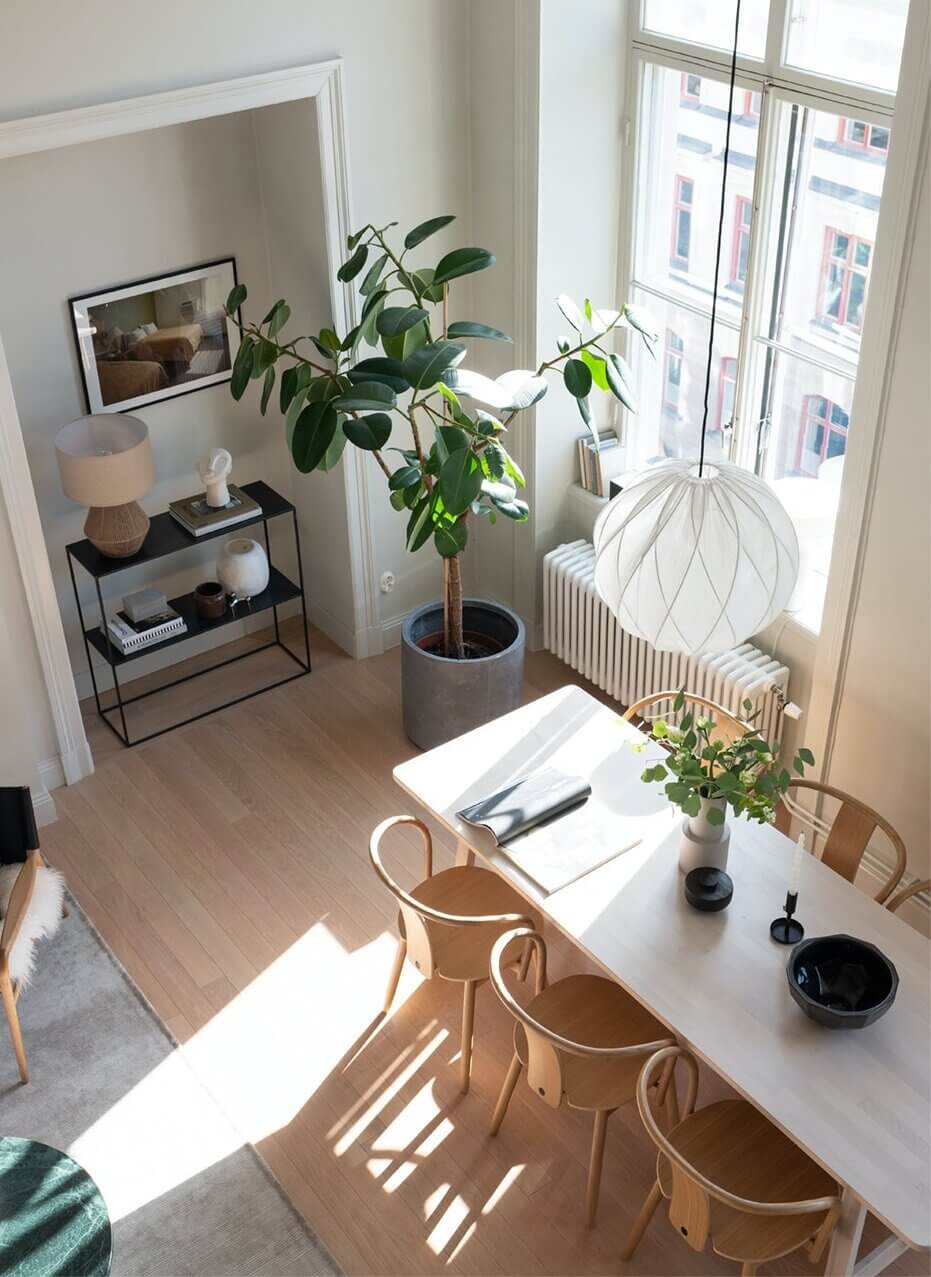 photography via Innerstadsspecialisten