Earthy Tones in a Historic Swedish Apartment
We're going natural with today's home tour. Swedish florist Sophie Wiking has turned this early 20th century apartment into a warm natural apartment.
You might recognize this earthy style from her previous apartment. Which I also featured on The Nordroom. You can see her previous home here.
The wooden floorboards and original features already give this apartment a perfect base. And Sophie's styling is the cherry on top of the cake.
The home is decorated in a lovely mixture of new and old furnishings and decor. And the earthy color scheme you see throughout the house bring so much warmth!
Layers of textiles add so much warmth to the living room. If you want to decorate your home for fall/winter then you can take a look at this layering. Lovely!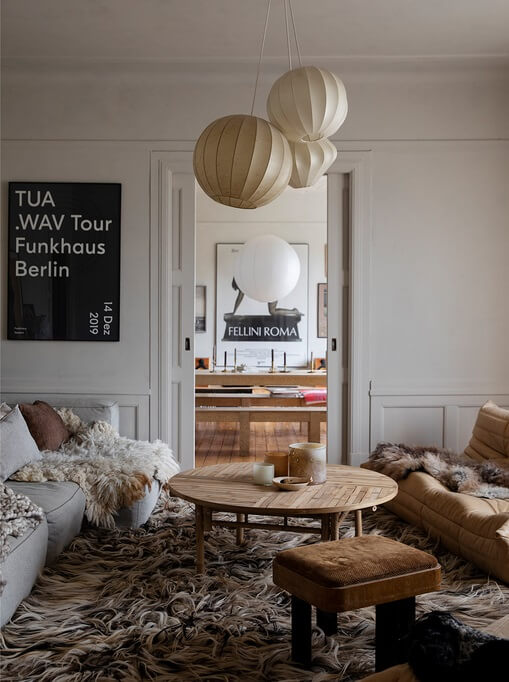 A gorgeous modern dining table. With books and artwork as decor give this space a personal touch.
The kitchen has a combination of closed and open cabinets. I love the burgundy colored kitchen cabinets.
Most rooms in the house have limestone walls. Enhancing that natural look of the apartment.
More houses decorated in earthy colors:
This wonderful warm apartment is currently for sale at Bolaget