IKEA Christmas Collection 2023: A Touch of Winter Coziness
This year, the IKEA Christmas Collection 2023 will help you create a cozy atmosphere in your house during the holiday season. The collection is divided into lighting (the STRÅLA collection) and holiday accessories (the VINTERFINT collection).
VINTERFINT means "nicely winters" in Swedish and that cozy winter feeling is visible in the collection. The color scheme of the IKEA Christmas collection is traditional, with mainly décor in green and red colors.
With small accents, you can add a festive look to your home. And for a completely cozy atmosphere in your holiday home, you can use the various lighting options from the STRÅLA collection.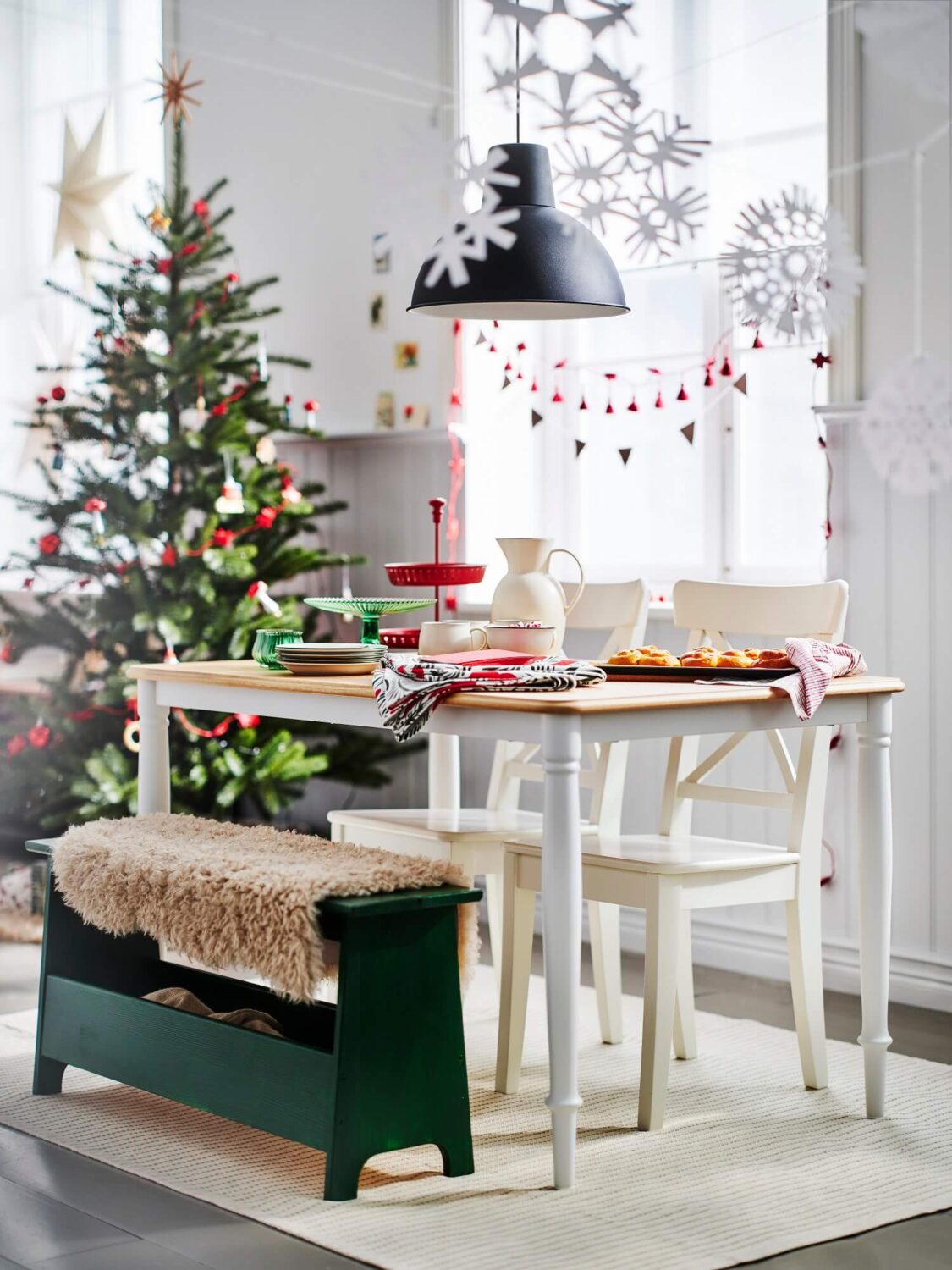 Less Holiday Hassle, More Holiday Fun
Between social obligations, work stuff you need to finish, and ticking off everything on your to-do list, the most wonderful time of the year is also the busiest.
That's why IKEA encourages everyone to give themselves a gift this year and give themselves a break. There's no such thing as the perfect holiday celebration. There's only your perfect holiday celebration.
However you choose to celebrate, IKEA can help make everything a little bit easier and more affordable. This means that you get to spend more time (and less money) enjoying yourself.
The new IKEA winter collections, VINTERFINT and STRÅLA decorative lighting will give you some ideas to decorate your home for Christmas and enjoy yourself.
Turn the Christmas tree into a real eye-catcher by combining the red Christmas bauble set with cheerful ornaments in the shape of a bird, cat, and mouse.
Part of the VINTERFINT collection is inspired by Scandinavian folklore and handicrafts. A Scandinavian Christmas symbol is the Tomte: a gnome who secretly helps farmers during the cold December.
Decorate the table or fireplace with the decoration set of Tomte gnomes and Swedish houses. You can place the green lantern in the shape of a traditional Swedish house next to the sofa for some extra atmosphere. Make the room cozy by adding the green tealight holder and the decorative light chain with red gifts from the STRÅLA collection.
VINTERFINT Collection 2023
Inspired by Scandinavian folklore and handicraft, the VINTERFINT 2023 collection makes it easy to prepare for the holidays and create lasting memories.
From table linen and tree ornaments to gift bags and wrapping paper, the VINTERFINT 2023 collection has everything you need to make this holiday season fun and fuss-free.
"VINTERFINT cushion cover is inspired by riding cushions that were used in Sweden to make journeys on horsedrawn carriages comfier. Together with a warming throw, I hope it completes the coziness with family on the sofa." – designer Paulin Machado
How To Dress a Christmas Tree
What kind of baubles? How many? Color coordinated or multicolor? IKEA's advice is to throw out the rulebook. It's your tree, so decorate it in whatever way your heart desires. Maximalist, purist, or somewhere in between? There's no right or wrong way to do it.
No room for a Christmas tree? Decorate the wall with the two-dimensional variant of lacquered bamboo for the same warm Christmas feeling.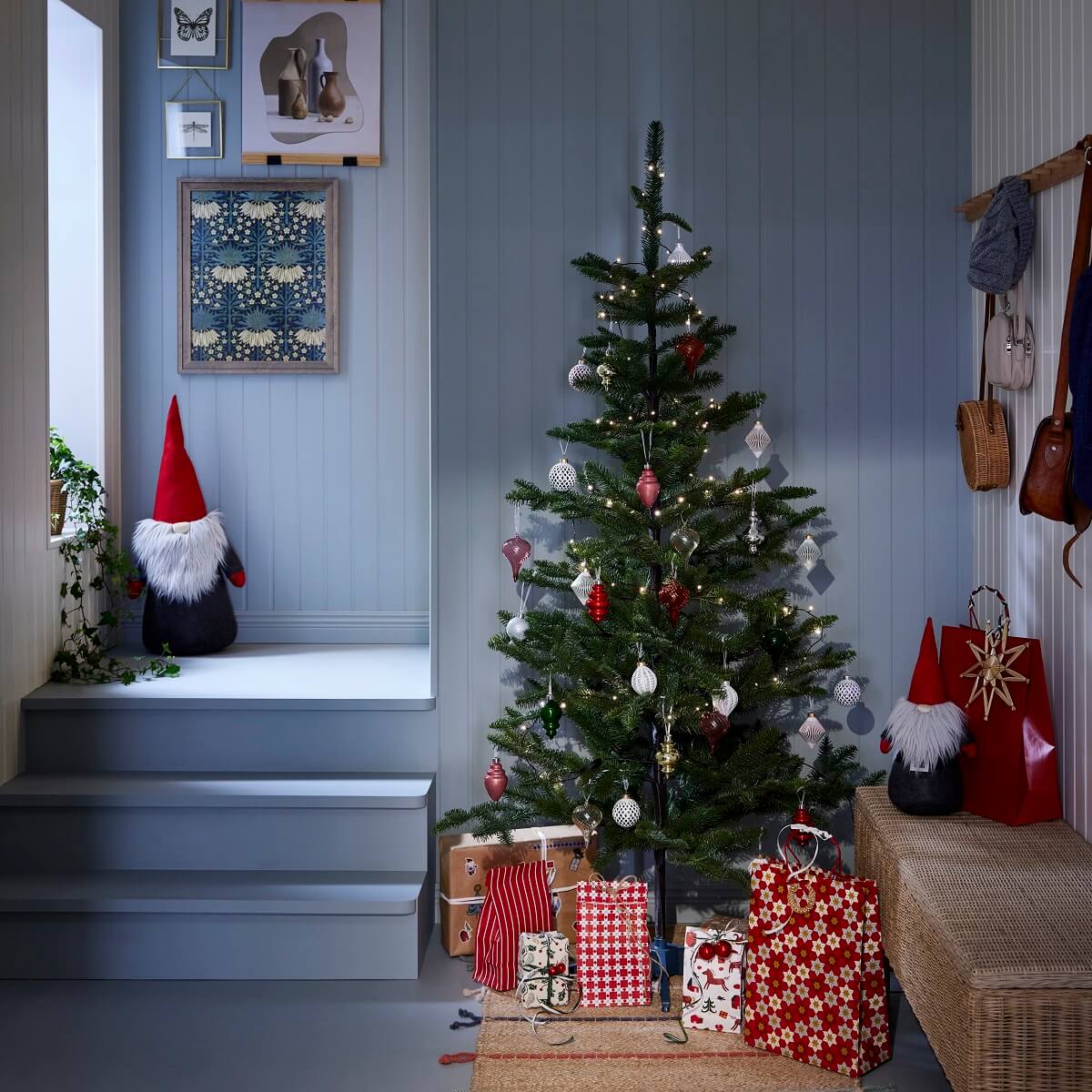 The Holidays, all wrapped up
The wrapping paper from the IKEA Christmas Collection 2023 shows horses, fire trees, and red apples. These are a little nod to IKEA's Swedish roots. The VINTERFINT 2023 collection's gift wrap rolls take the characters, colors, patterns, and shapes of traditional Swedish folk art and give them a new life and a modern twist.
Decorate In Your Style
Decorating your home for the festive season should be inspired by your personality. Don't worry about following a trend (unless it really inspires you). Just experiment and let your creativity shine.
Shop the Look
Hosting a festive fika? Take a relaxed approach to setting the table. Mix a few old favorites with new holiday table décor, and festive ornaments to create a style that's uniquely you.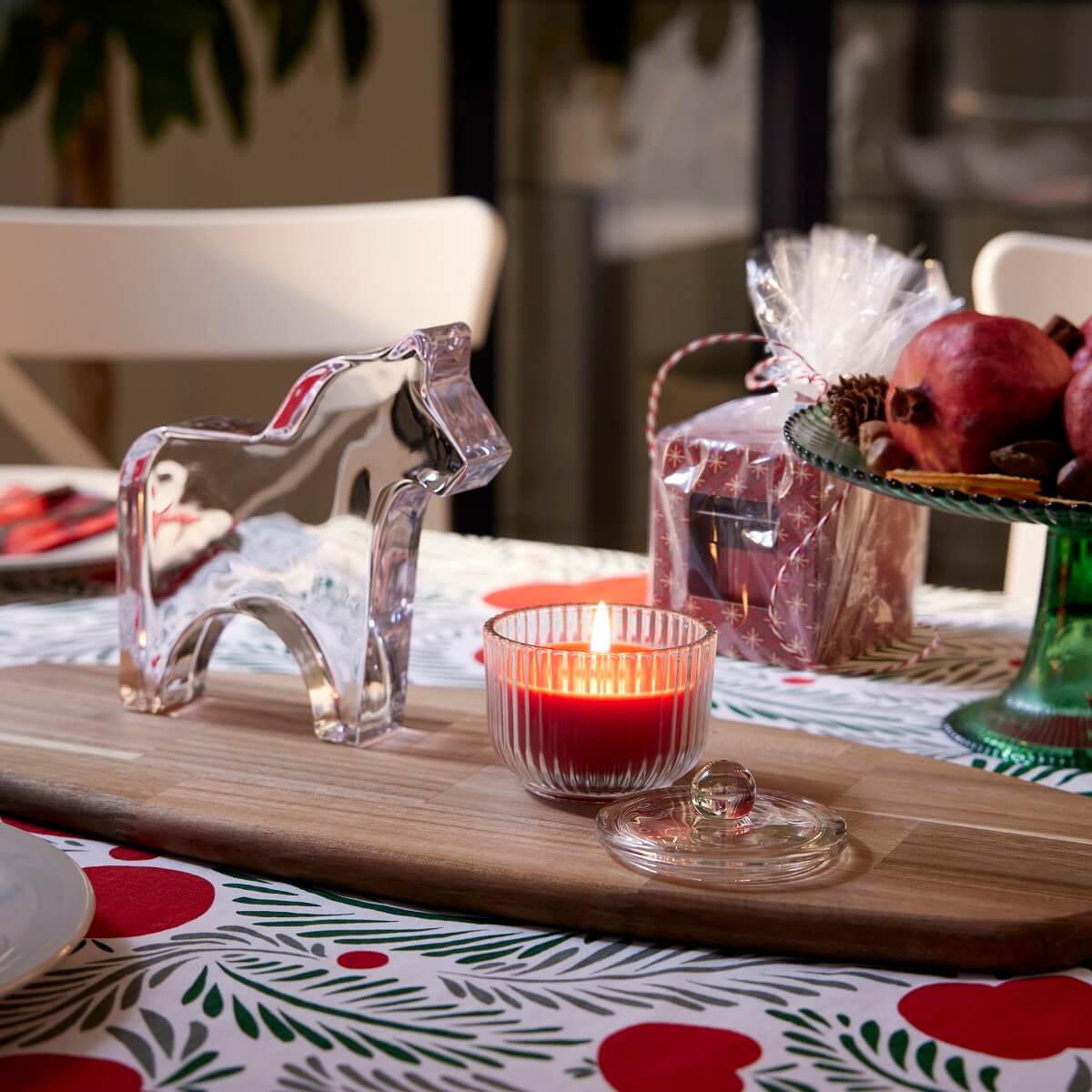 STRÅLA Collection 2023
Whether you're a maximalist, a minimalist, or somewhere in between, nothing says Christmas like twinkling lights.
Your new favorite Christmas lighting in the STRÅLA 2023 collection will make your holidays merry and bright.
So go for one star or many, one string light or loads. There are no rules when it comes to lighting up the holidays.
Let Your Personality Shine
STRÅLA LED lighting chains are battery-operated, so you can put them almost everywhere. Place one on your mantlepiece, line skirting boards, or frame your windows and mirrors. Or why not use a lighting chain to add a festive touch to the table for dinner parties. See where your imagination takes you.
Twinkle, Twinkle, Big Star
This year, why not add a new element to your seasonal décor by hanging a Swedish star in your window. At IKEA, you can find decorations in all different shapes and sizes. Stars of course, but also garlands, pendant lamps, and much more.