IKEA Catalog 2024 + New IKEA Collections
For 70 years, the IKEA catalog has been a highlight for the design community. The home décor and furniture catalog is packed with stylish, affordable, and trendy home accessories and furniture pieces.
Everyone has at least one IKEA product in their home. The IKEA designs are timeless and can be used in any interior. The IKEA Catalogue showcases the old classics and the new Ikea products that will be future classics.
The IKEA catalog is great for finding great affordable home items. The best thing about the IKEA Catalog is that these furniture pieces and accessories are showcased in inspiring rooms, from the bedroom to the kitchen.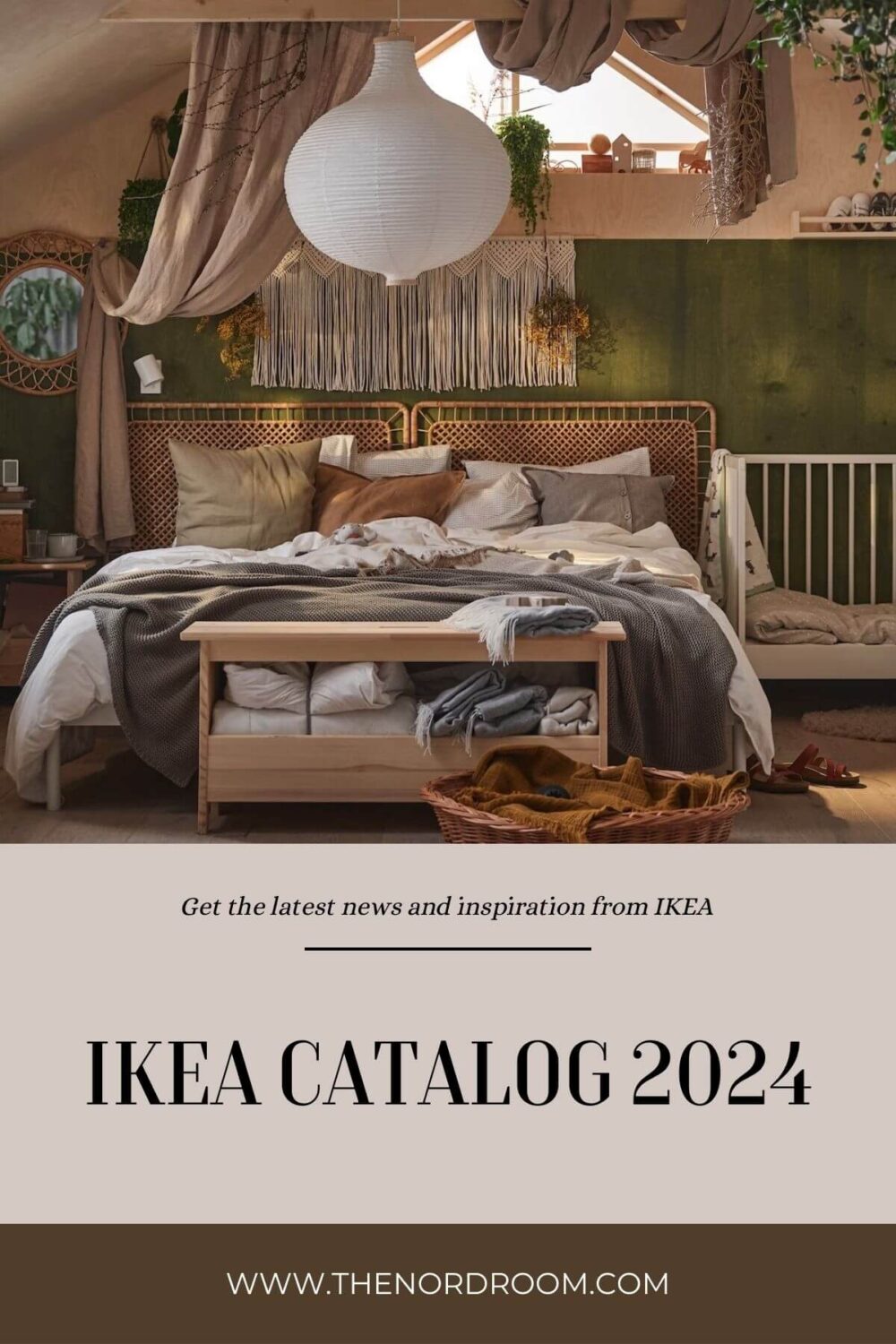 In modern times, they also offered a digital IKEA catalog with 300 pages of inspirational rooms to inspire the décor of your home.
Does IKEA have catalogs anymore?
Sadly, the IKEA Catalogue as we knew it no longer exists. But that doesn't mean we can't find affordable and stylish interior inspiration from our favorite Swedish furniture company.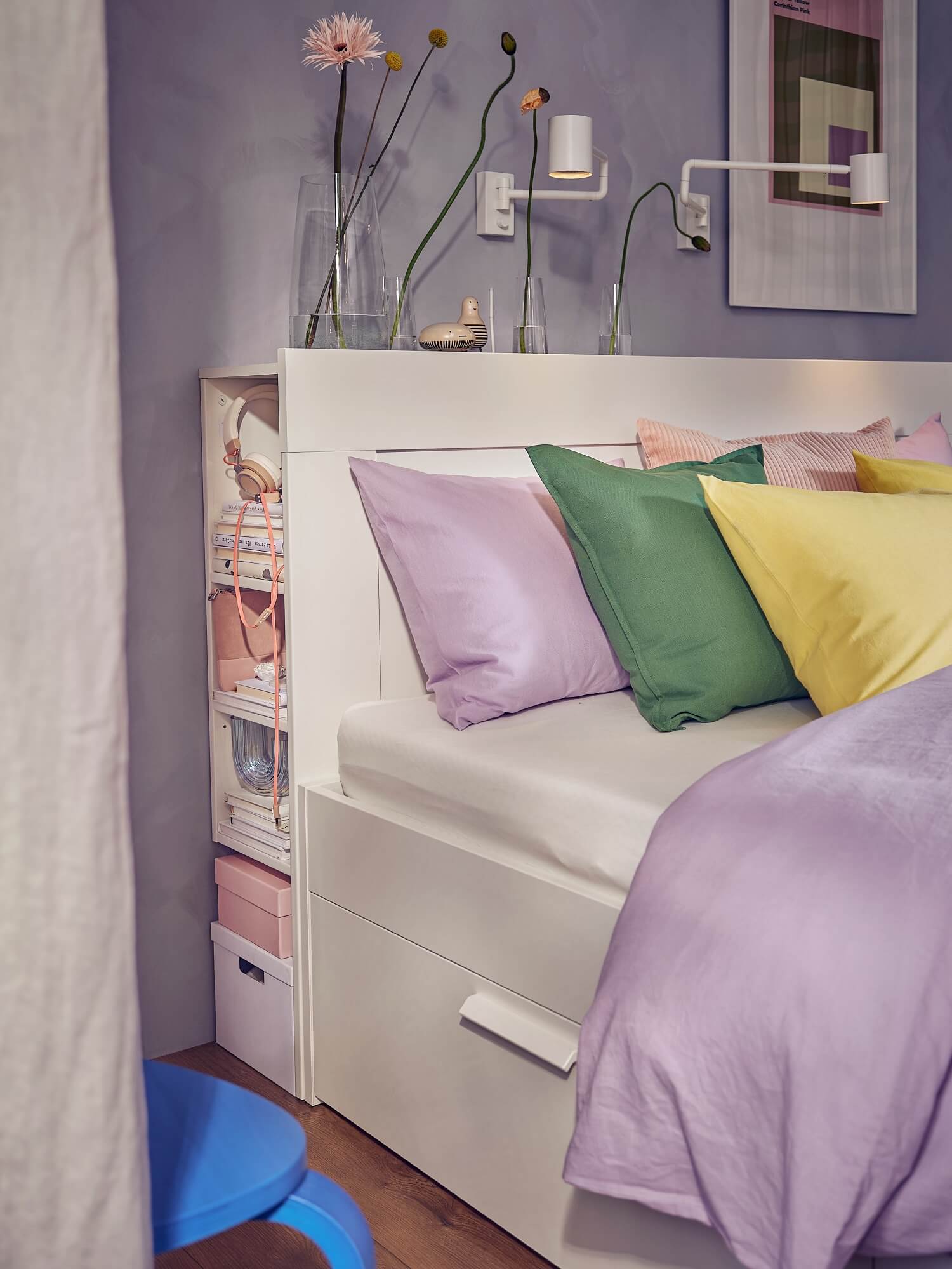 Online brochures have replaced the IKEA Catalog. There are separate IKEA brochures for specific rooms but also brochures for specific IKEA series. Whether you seek inspiration for the bathroom, the kitchen, or wardrobe solutions, you can find an IKEA catalog filled with inspiration and prices of their products.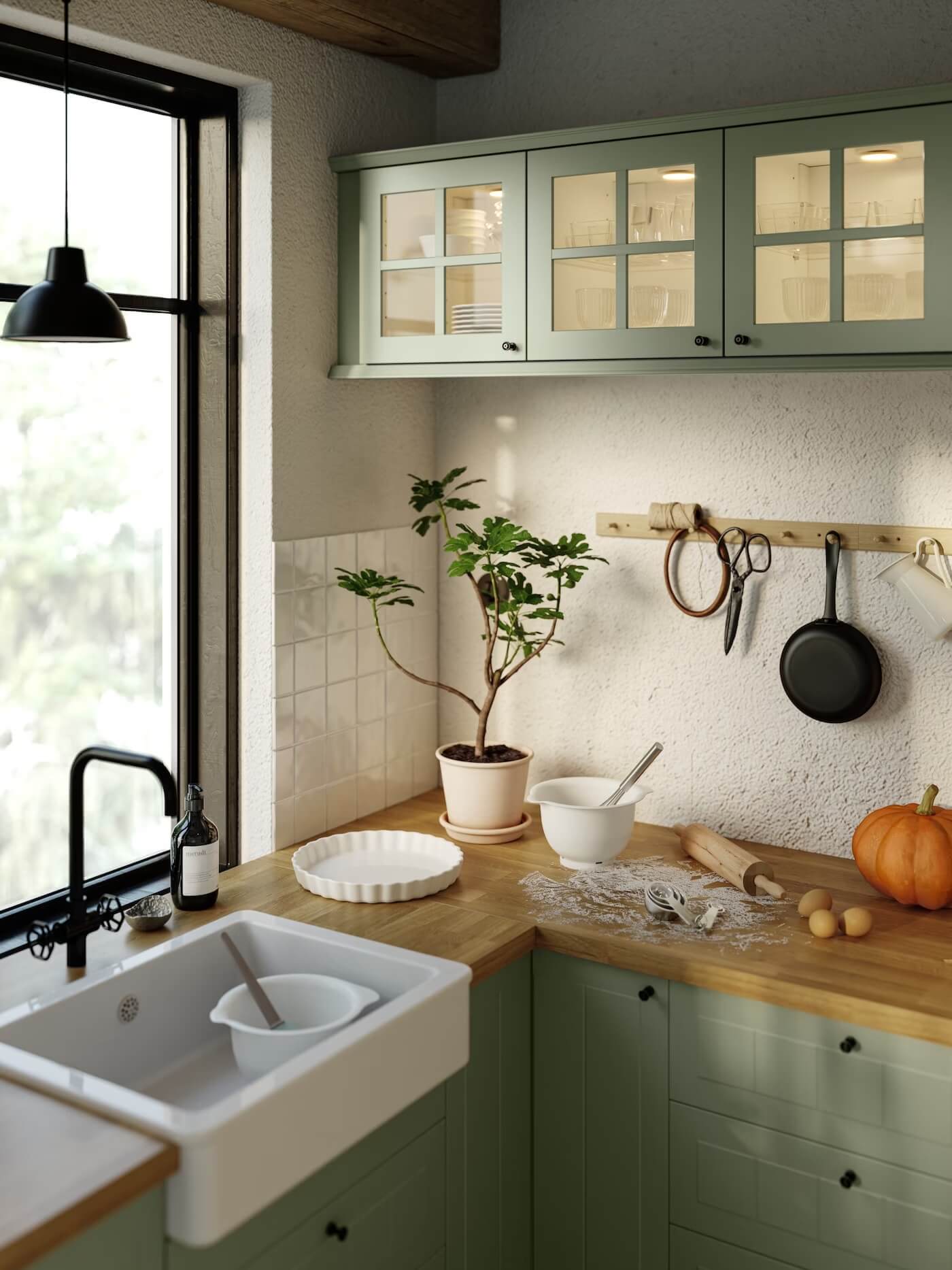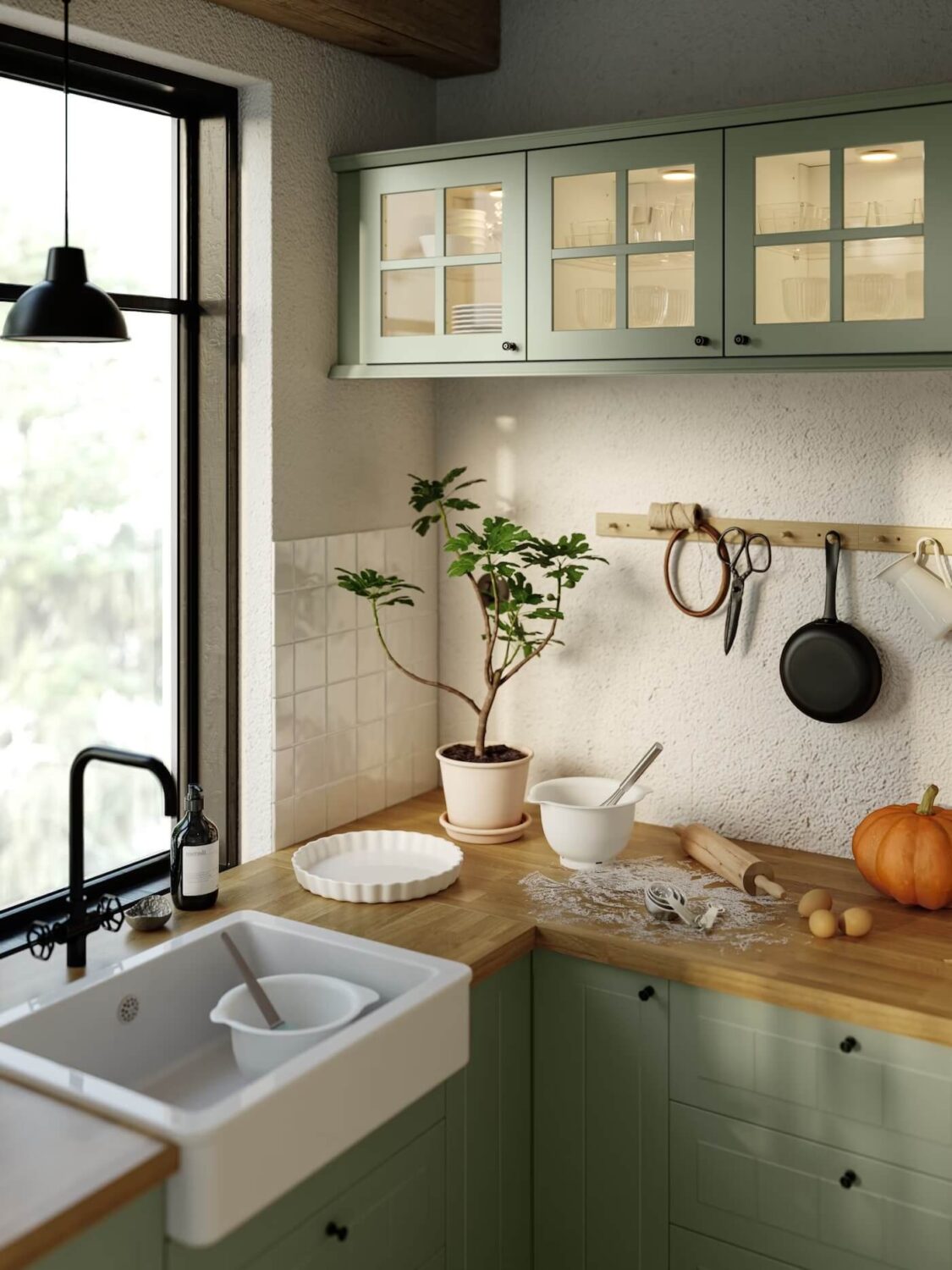 The IKEA brochures can be viewed on your computer, tablet, or mobile. You also have the option to download the brochure as a PDF file and share the brochure with your friends or family.
There are several advantages to these digital IKEA brochures. The digital catalogs have a search function, so you can easily find what you're looking for. But you can also shop the products directly from the brochure. You can hover over the item, read the description, see the price, and add it to your shopping cart.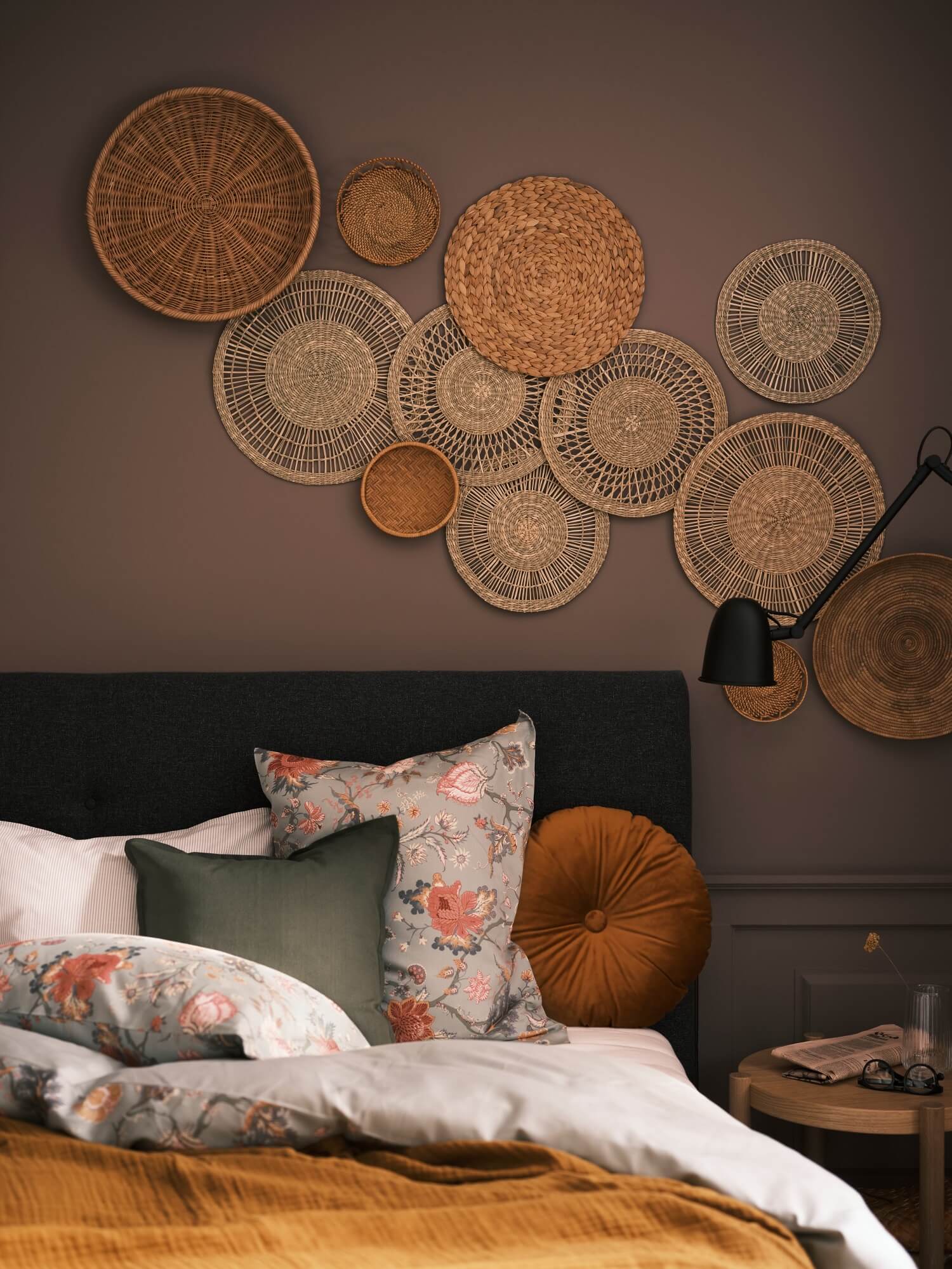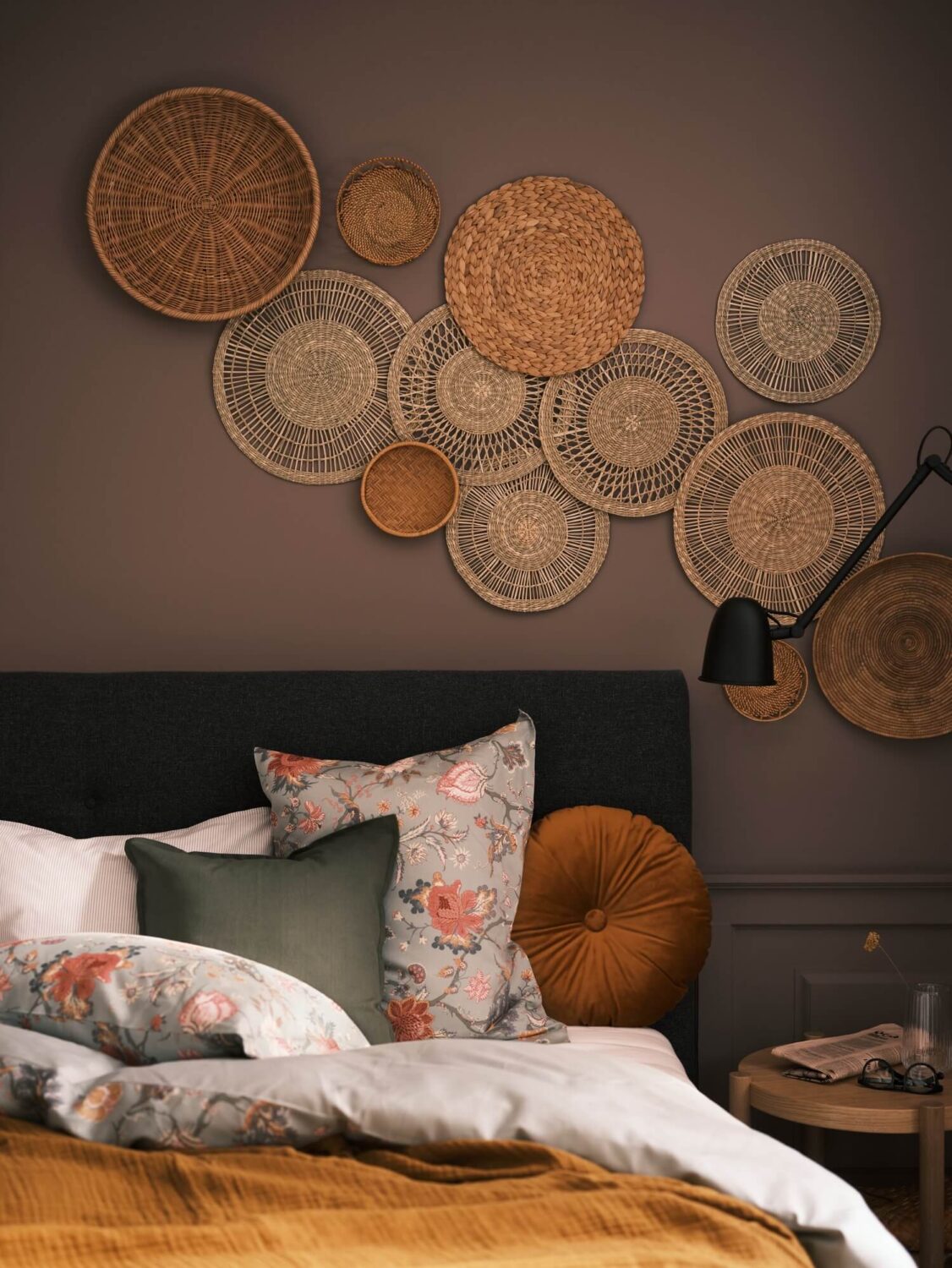 When Was the Last IKEA Catalog?
The last IKEA Catalog was printed on paper in 2021. If you don't have a physical copy, you can find inspirational images from this IKEA catalog here on The Nordroom.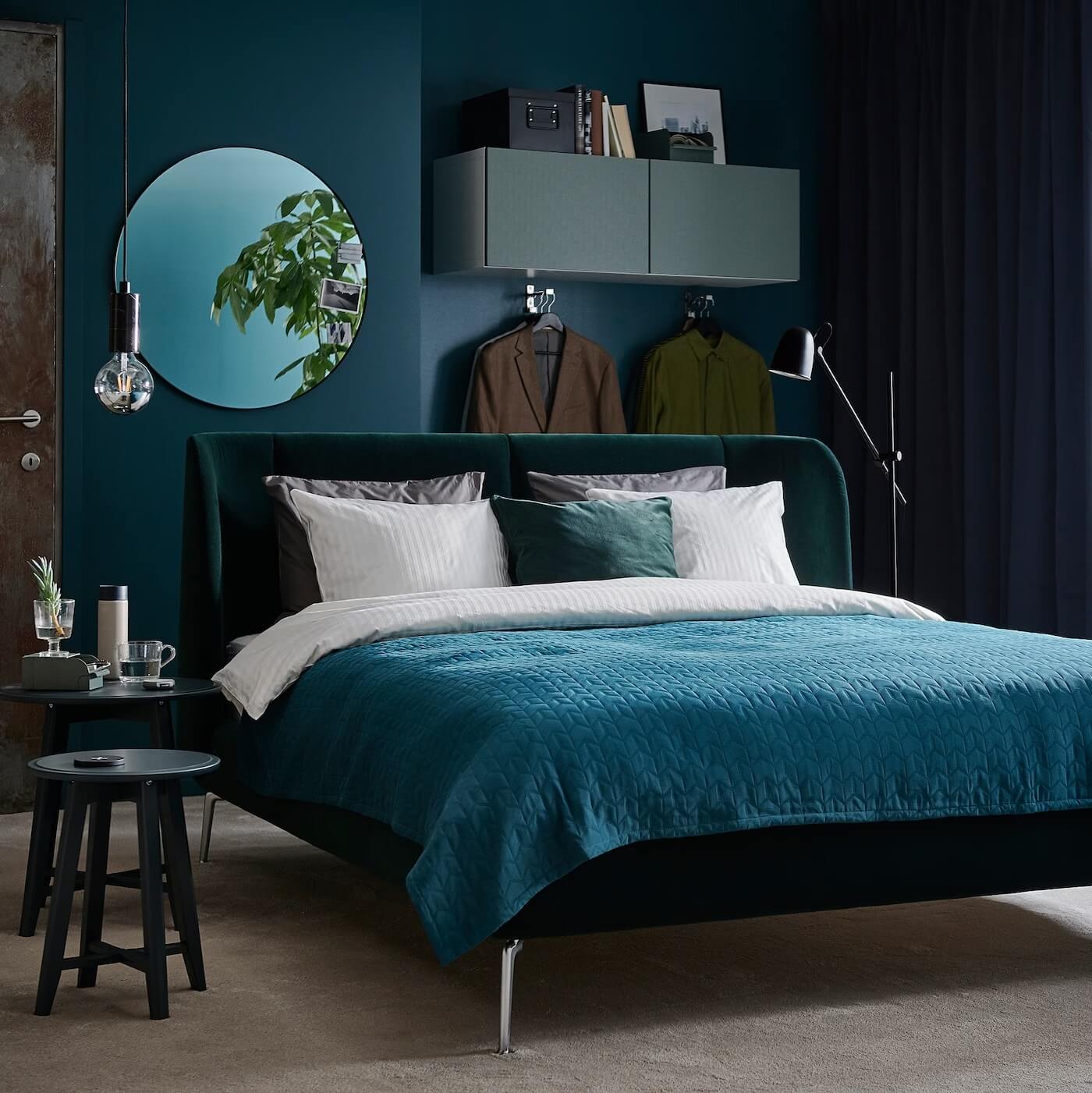 How Can I Get an IKEA Catalogue for 2024?
The IKEA Catalogue 2024 will be available as digital brochures on the IKEA website. Besides these brochures, IKEA will also release several new collections with new IKEA products and inspiring IKEA rooms.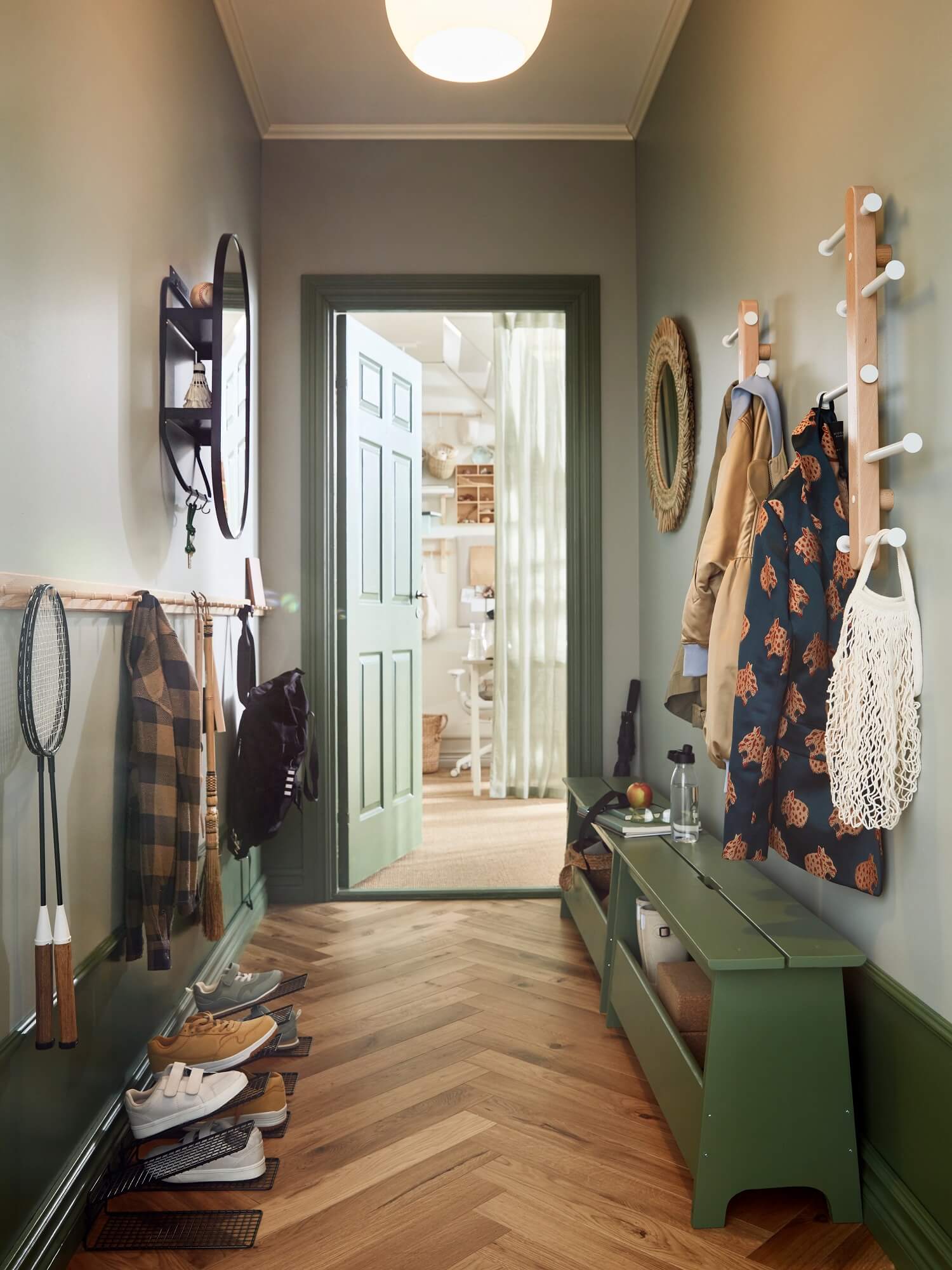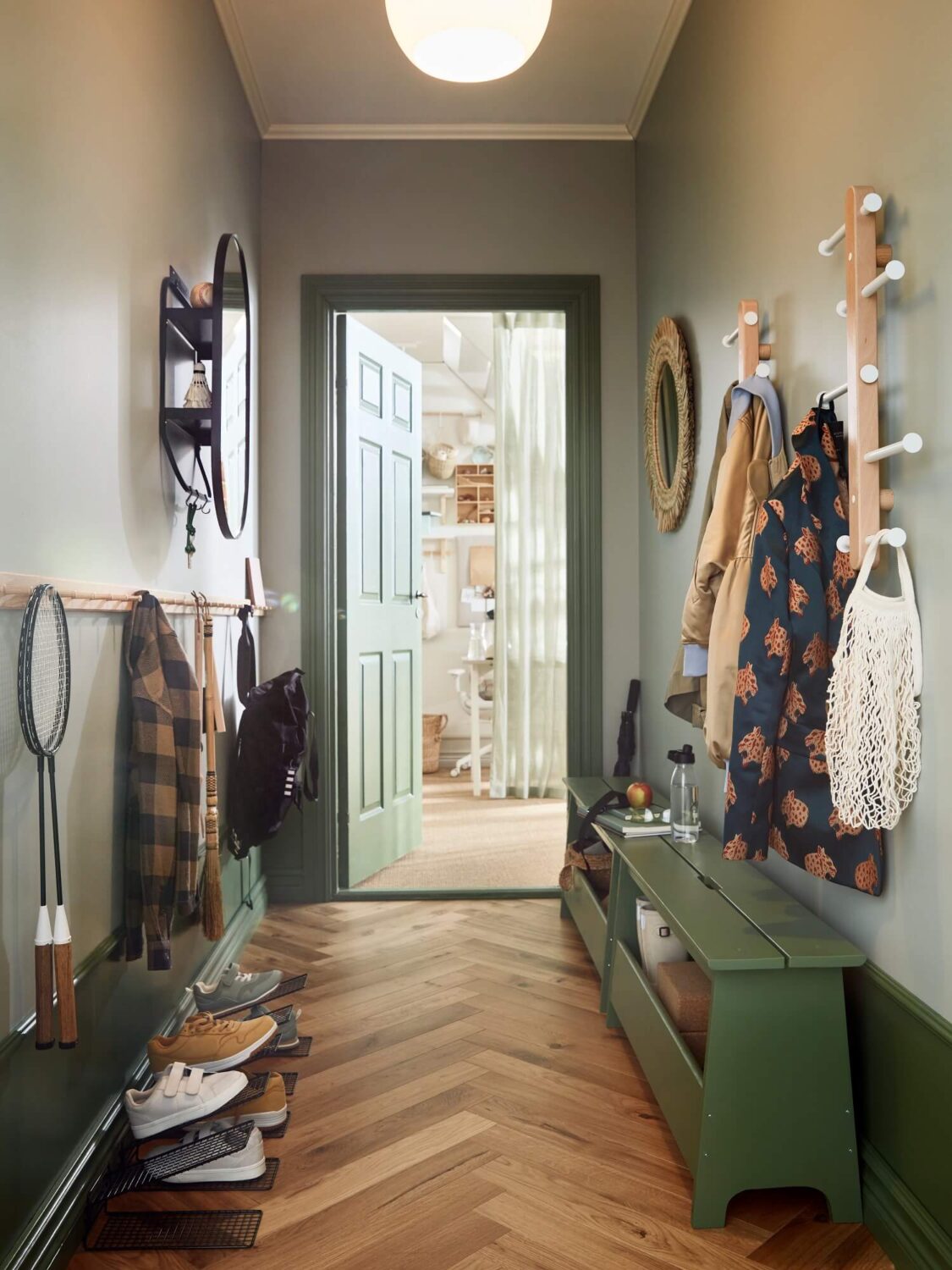 If you don't want to search and read several IKEA brochures, The Nordroom has you covered. We love IKEA and on The Nordroom we will always share the latest IKEA news and rooms, so for IKEA inspiration, you are on the right website.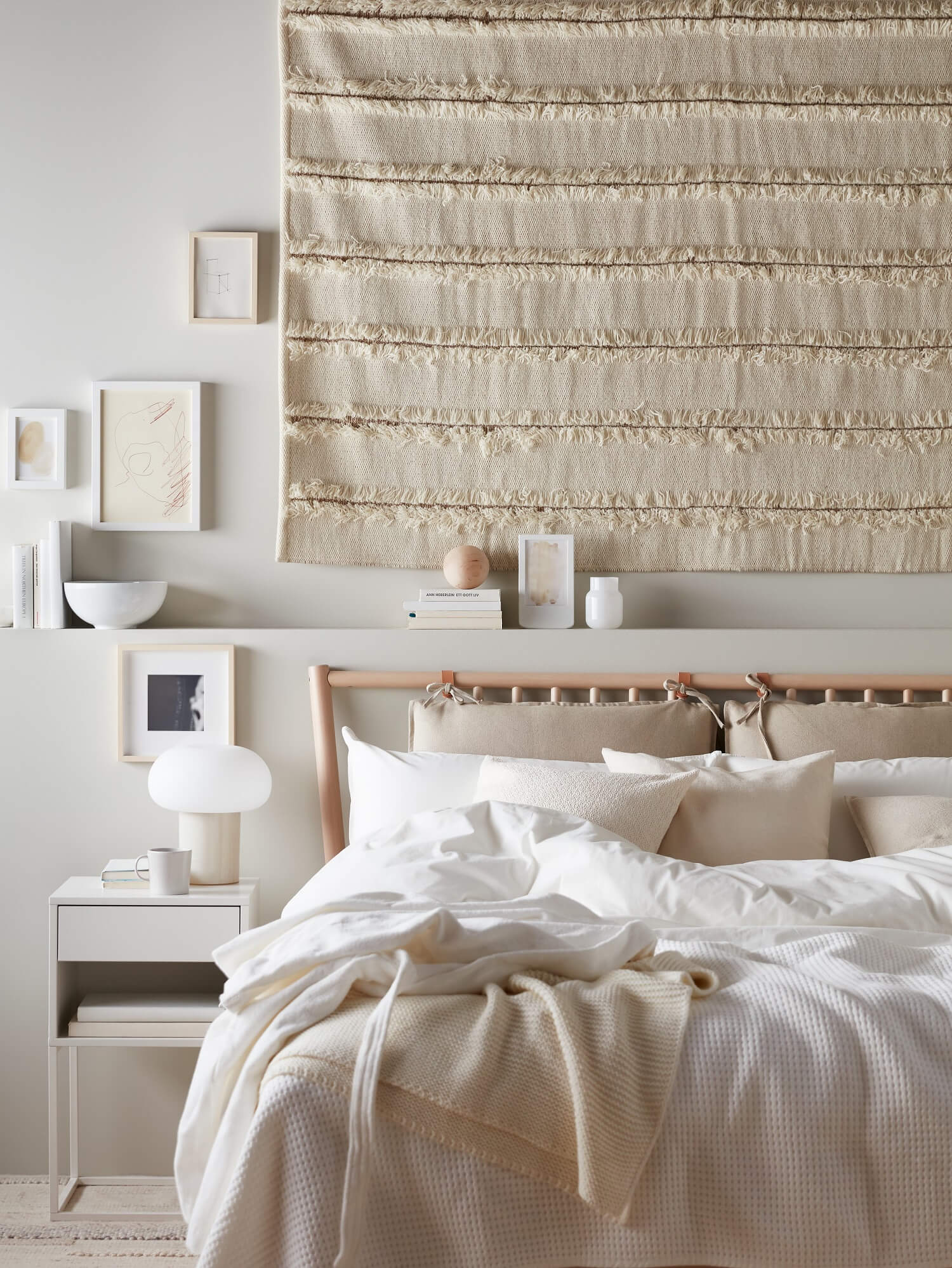 IKEA New Collections in 2024
Throughout the year, IKEA will release several new collections. The Nordroom wants to keep you updated with the latest new products from IKEA in 2024. From the IKEA Christmas Collection to the IKEA Spring Collection. Here you will find a list of every new IKEA collection in 2024.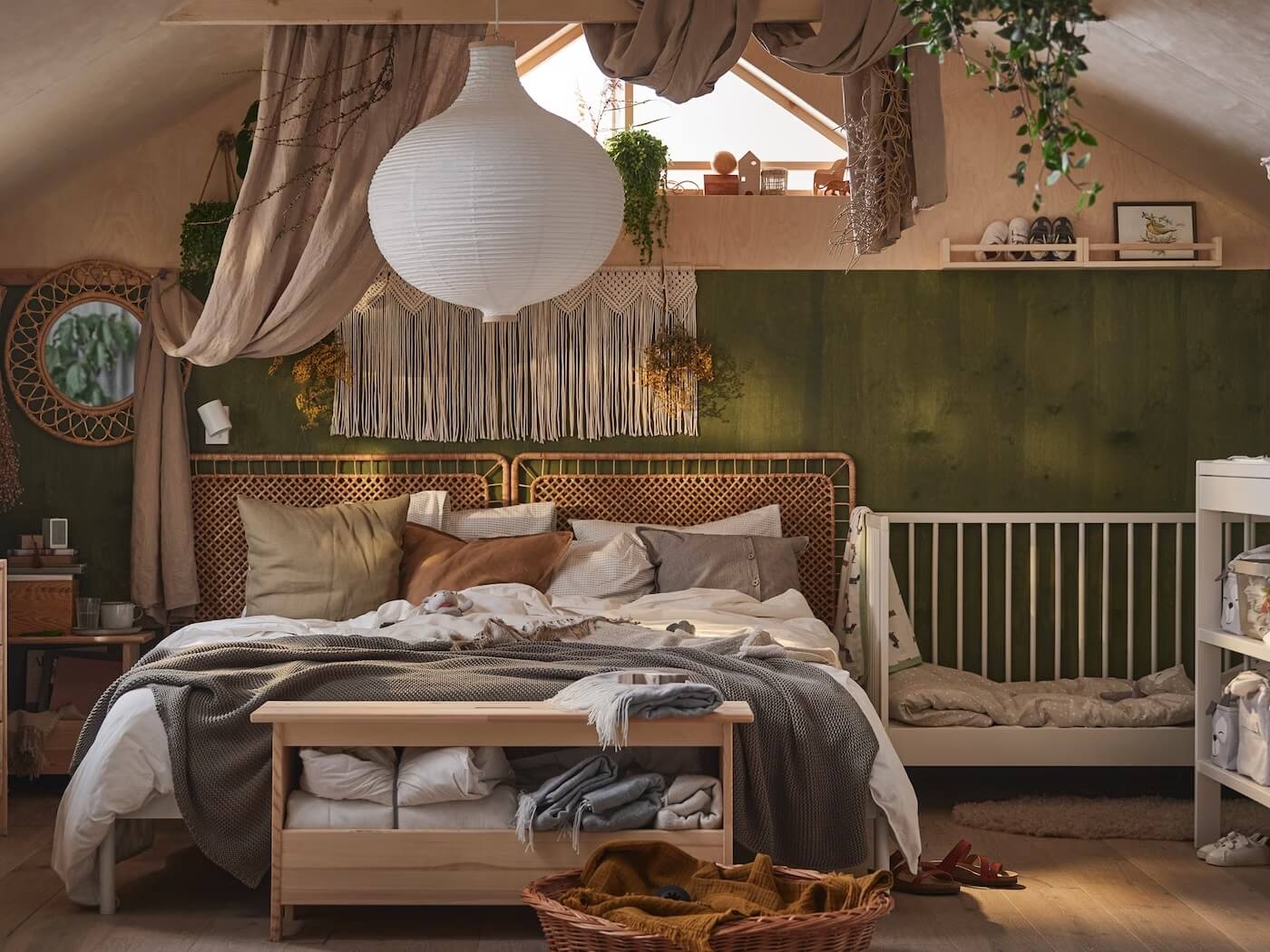 Most IKEA collection will also get their own article on The Nordroom. Via a link on this page, you can see the full collection.
This article will be updated every time a new IKEA collection is released. Bookmark this page or subscribe to the newsletter to stay up to date. If you're looking for previous new collections, you can take a look at this IKEA article.
New Products October
The October product launch from IKEA focuses on social gatherings. The collection is divided into two style expressions: "Rustic with a Twist" and "Turn Up the Tempo".
Whether you like bold colors or a calmer style, the new IKEA collection has smart storage, textiles, and furniture that will transform your home and give it new energy.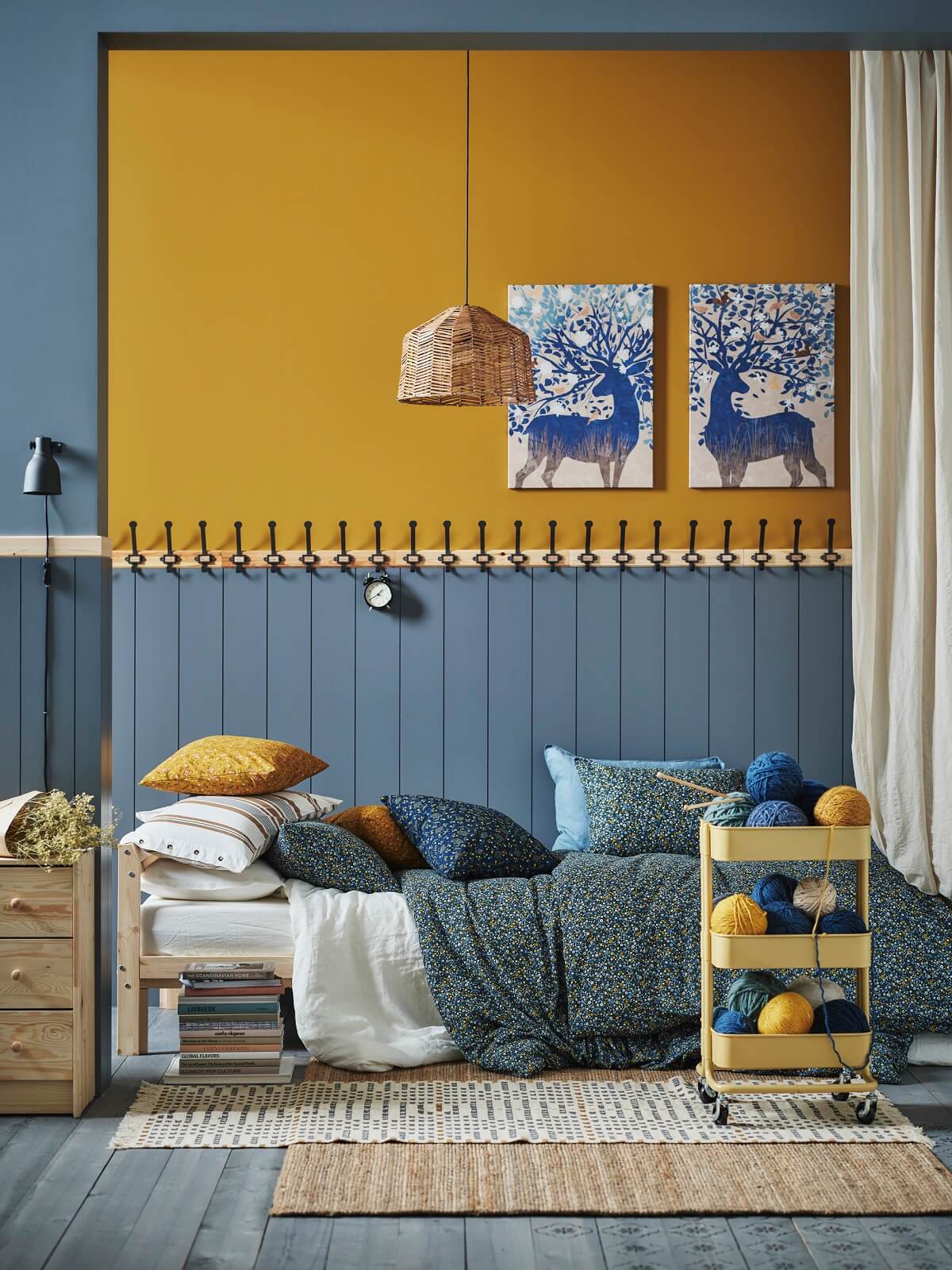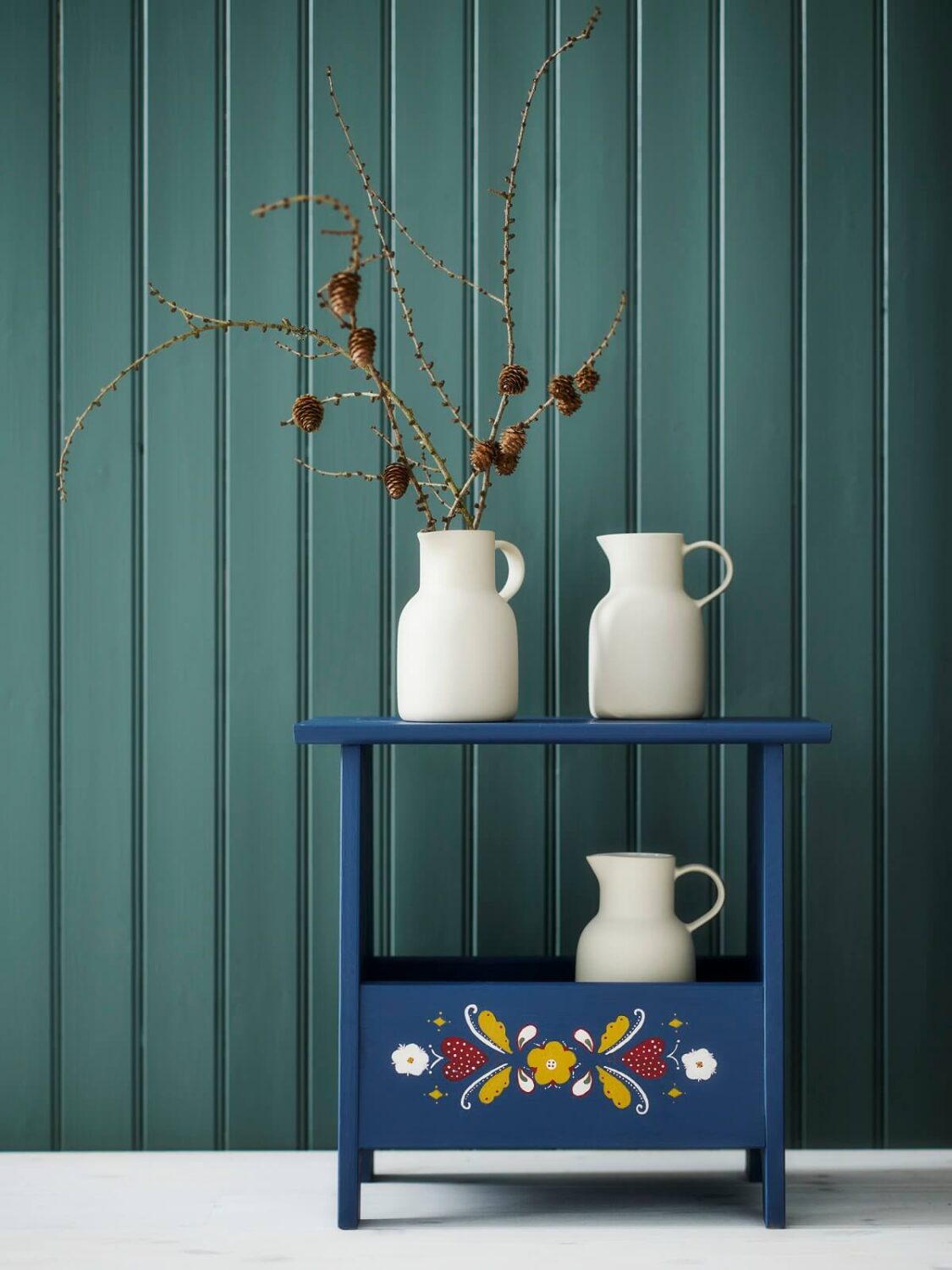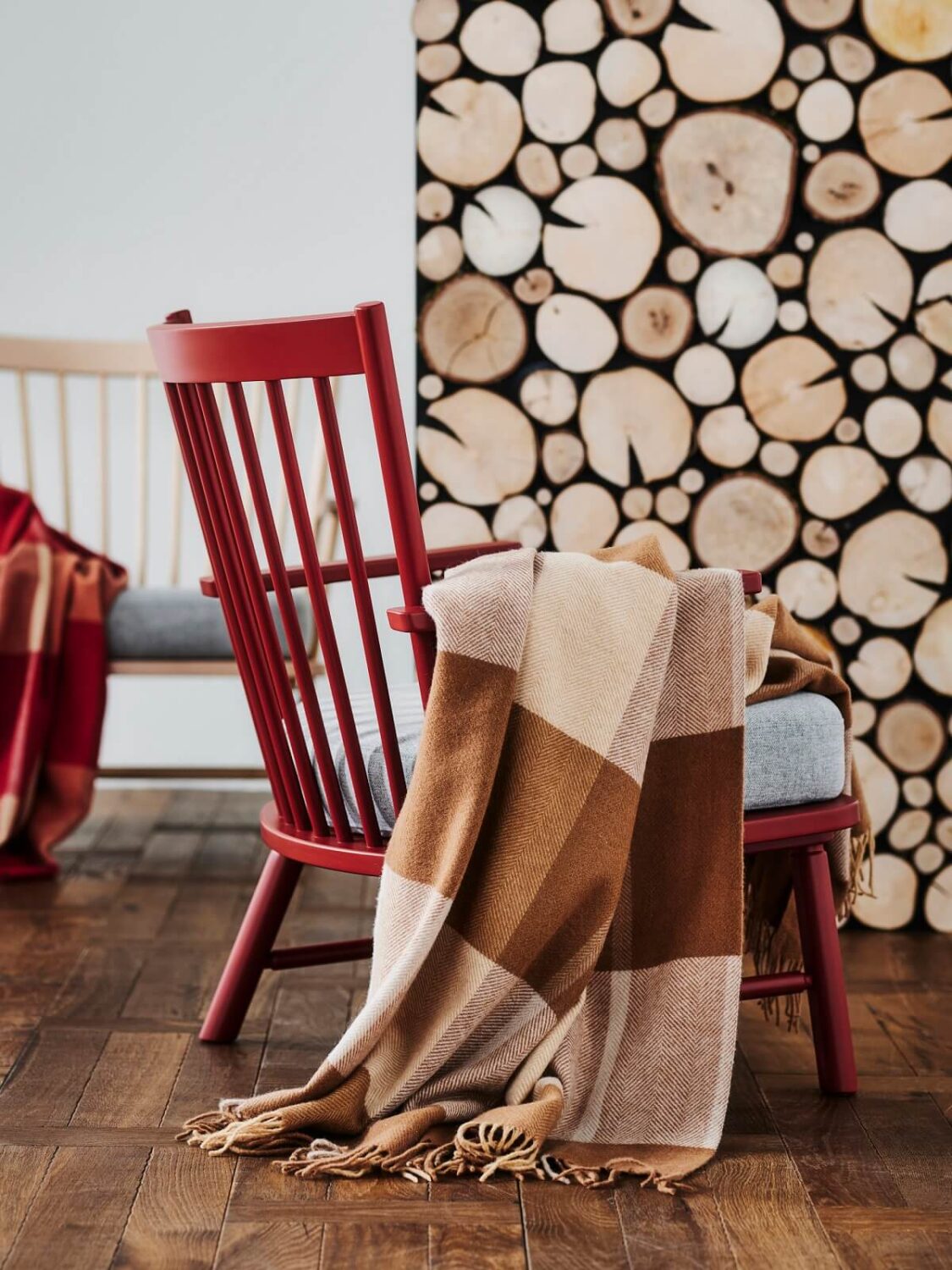 See more from the IKEA October Collection
IKEA AFTONSPARV
IKEA Aftonsparv is a new children's collection about space. A children's panel with kids aged 3-7 years were asked what outer space meant to them. They were curious to find out what they thought lived in space, what things in space looked like, and what kind of transport they imagined in space.
The result is a fun and spacey children's collection with space-themed toys, including soft-toy astronauts and aliens, a cardboard rocket play tent, a spaceship, finger puppets, space-age lamps, galaxy-inspired bed textiles, and a glow-in-the-dark curtain.
Read more about the IKEA Aftonsparv Collection
IKEA Chrismas 2023
While technically, the Christmas Collection is part of the previous year, it feels like a new beginning. The IKEA Christmas Collection 2023 is inspired by Scandinavian folklore and handicrafts.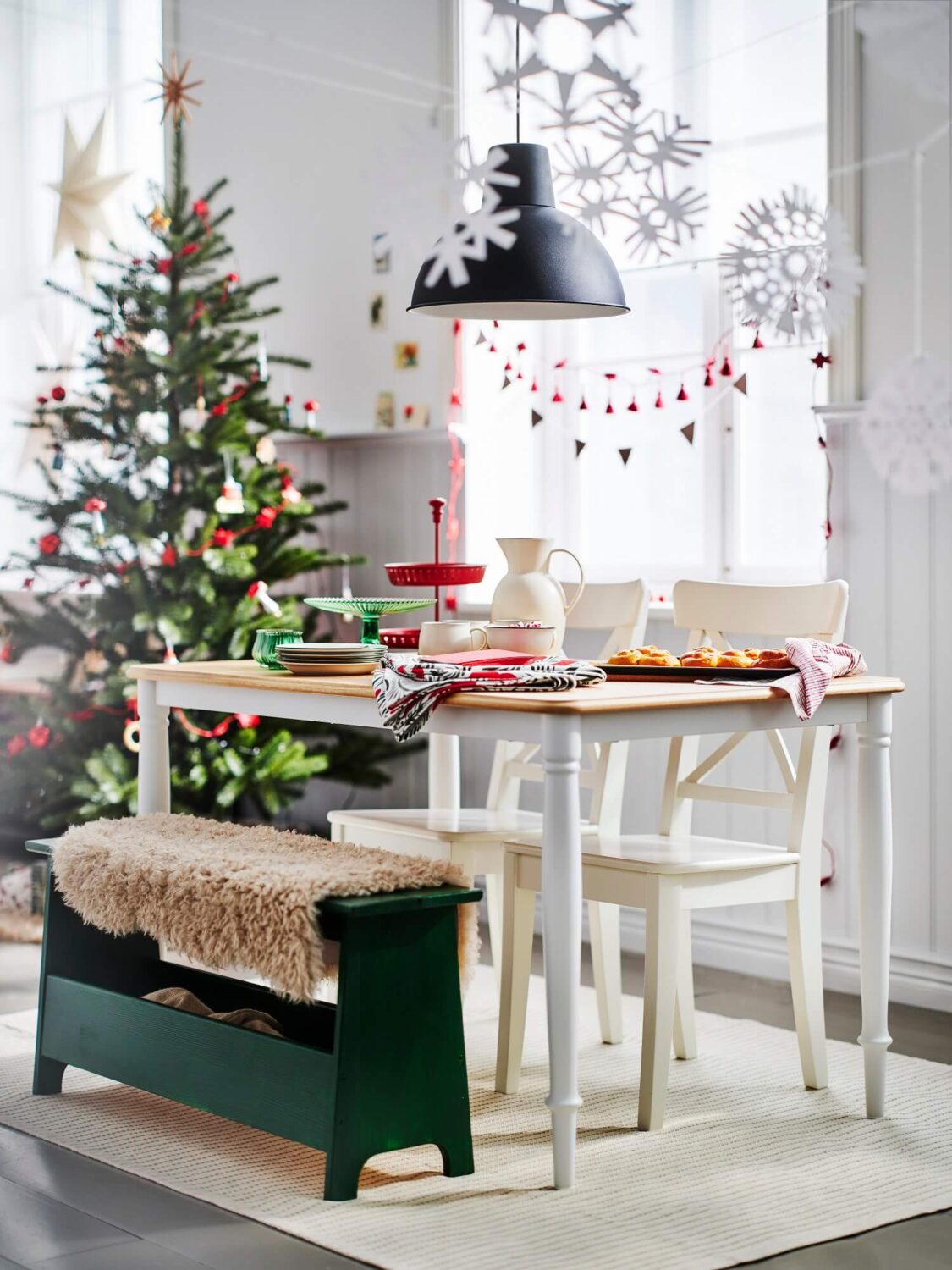 The mainly red and green accessories and ornaments help you create a festive and welcoming holiday home.
Read more about the IKEA Christmas Collection 2023
IKEA Nytillverkad Collection
In 2023, IKEA announced the Nytillverkad collection. Nytillvekad is a new collection that celebrates eighty years of iconic IKEA designs. The new collection features furniture, home accessories, and lighting that are a fresh, bold, and joyous take on classic design pieces.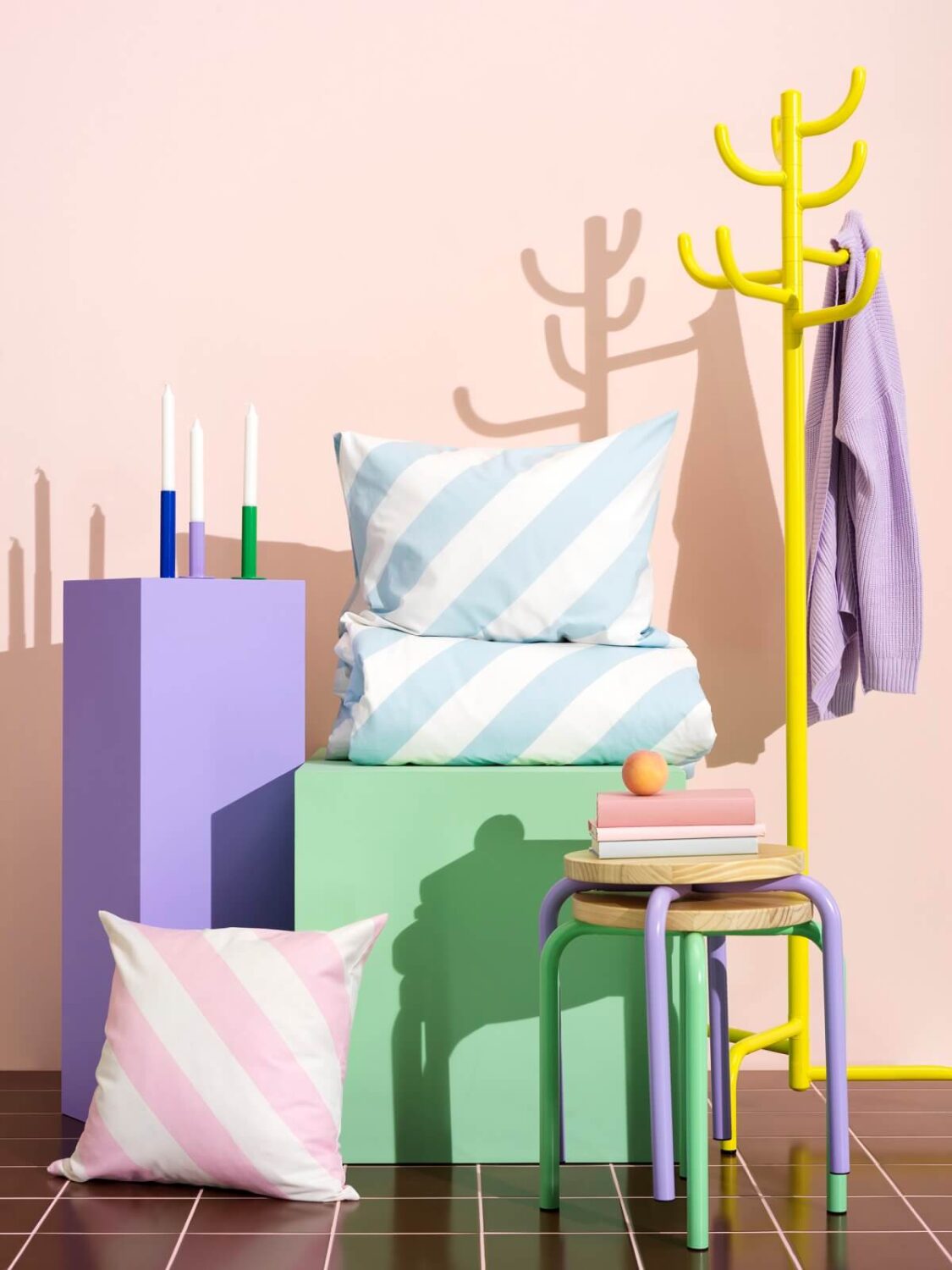 See the products in the Nytillverkad Collection Part One