A London Home with Modern Extension and Color Accents
This wonderful home in London blends historic charm with contemporary design. The Edwardian home was built in 1895 and you can still find original features in the main house. But at the back, the current architect owner has created a bright modern extension that now houses the kitchen, a dining area, and a small second seating area.
In every room of the house they used pared back (natural) materials adding a serene atmosphere to the house. But they also used color to add a moder vibrant and cheerful tone to the house.
At the rear of the house is a south facing garden. This green garden also houses a shed that it is now used as an office space.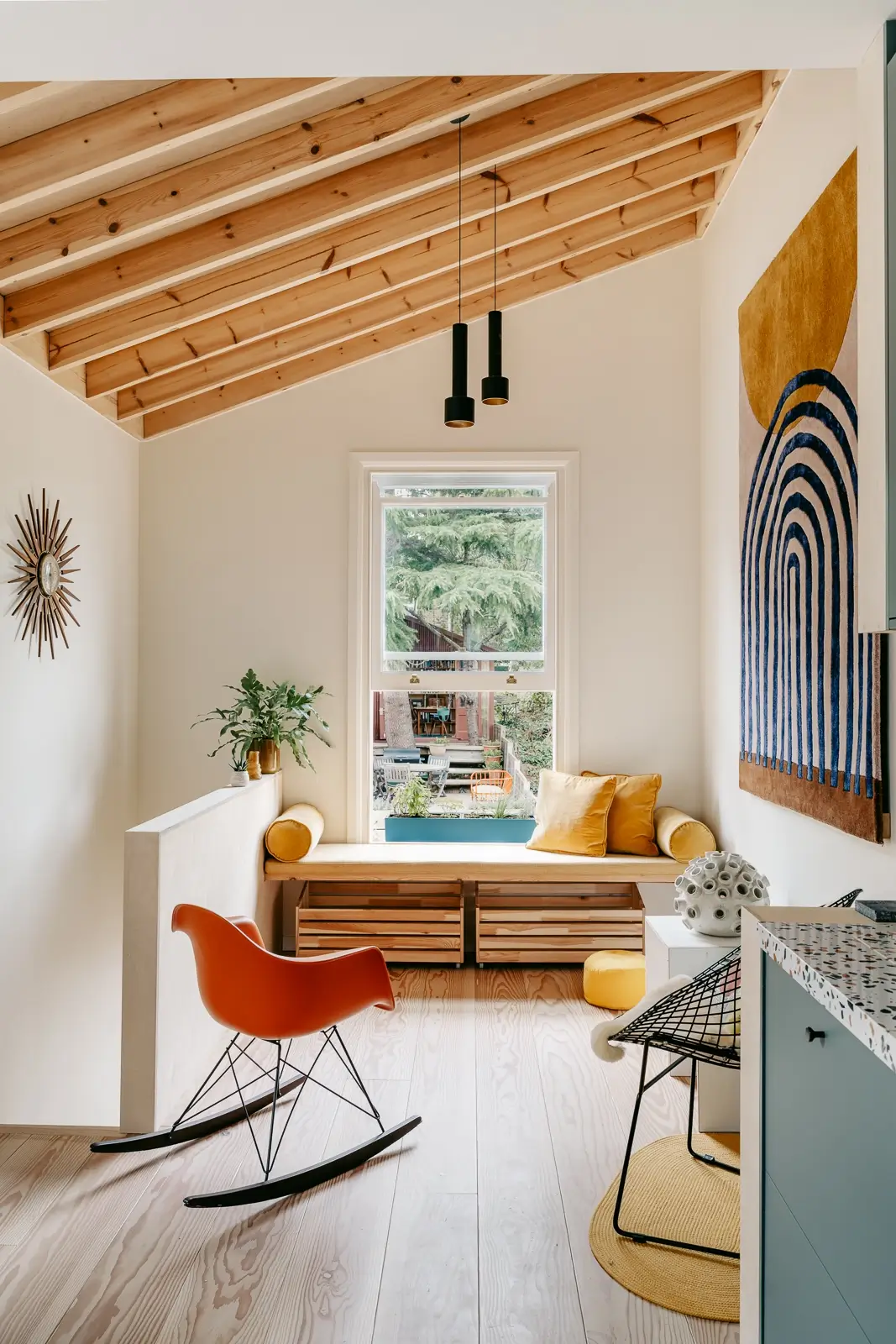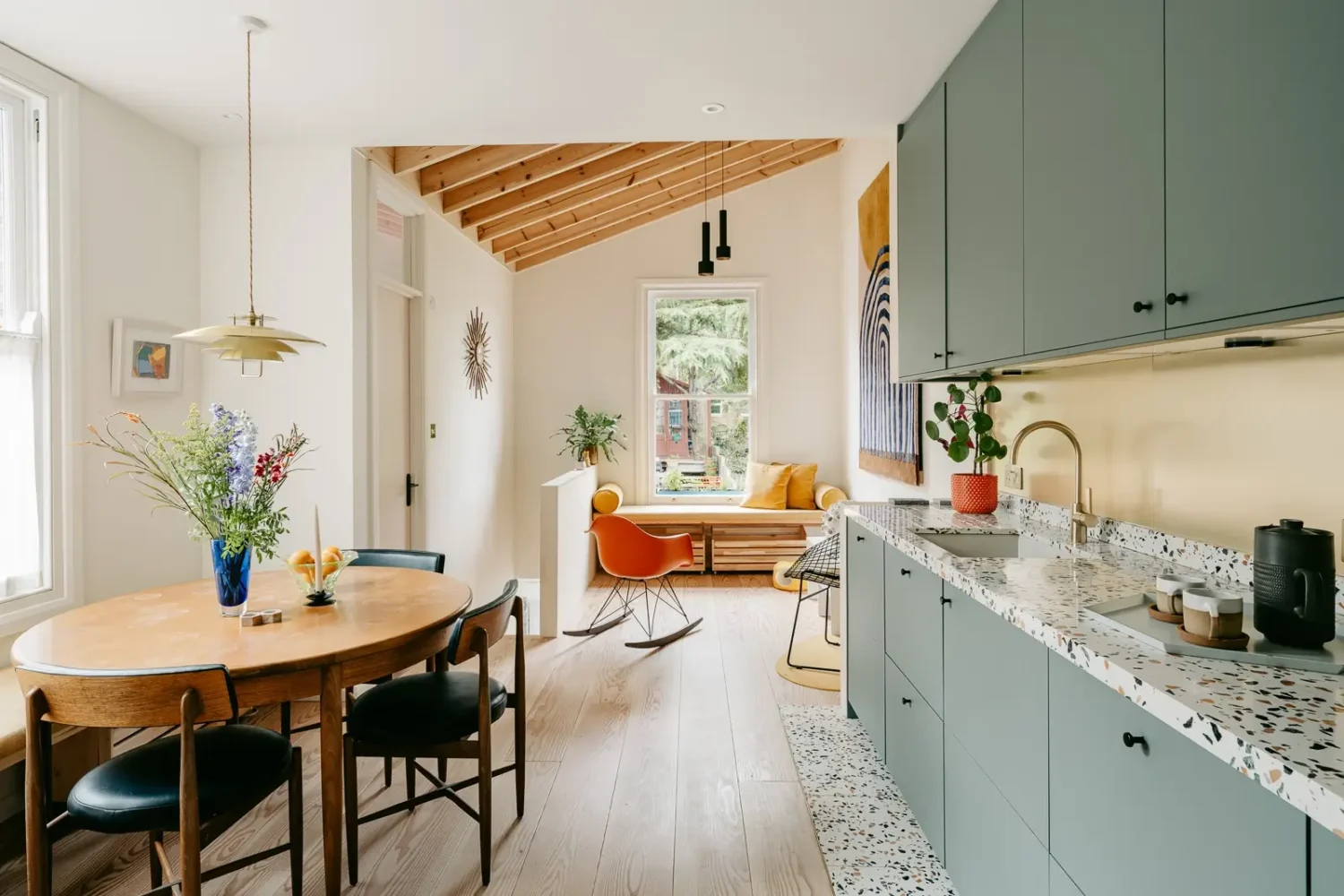 At the back of the house stands the modern extension where Douglas fir floorboards run underfoot. This multifunctional space houses the kitchen, dining area, ánd a second seating area.
A pitched roof with exposed wooden beams adds volume to this extension's seating area. The built-in window seat overlooks the green garden.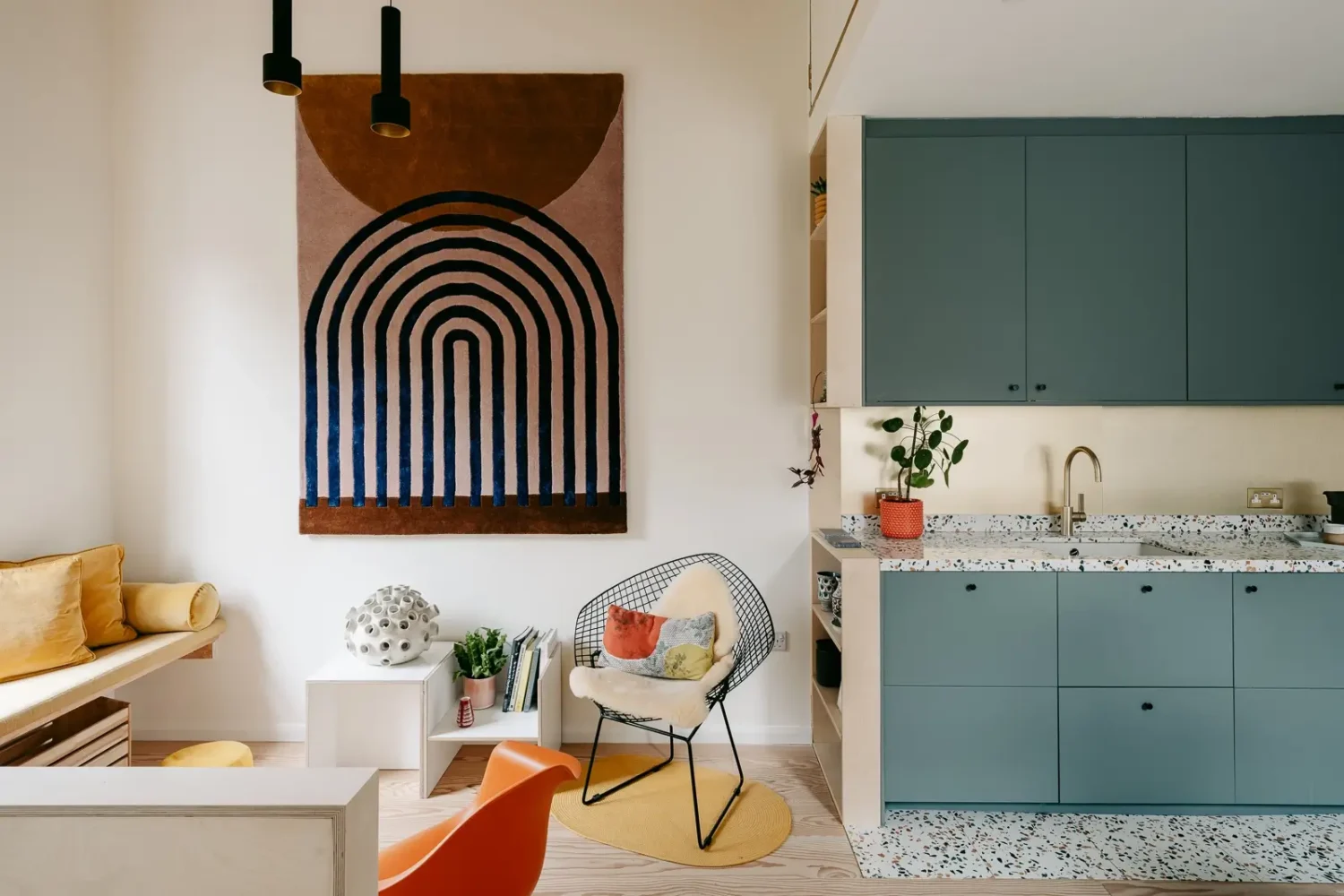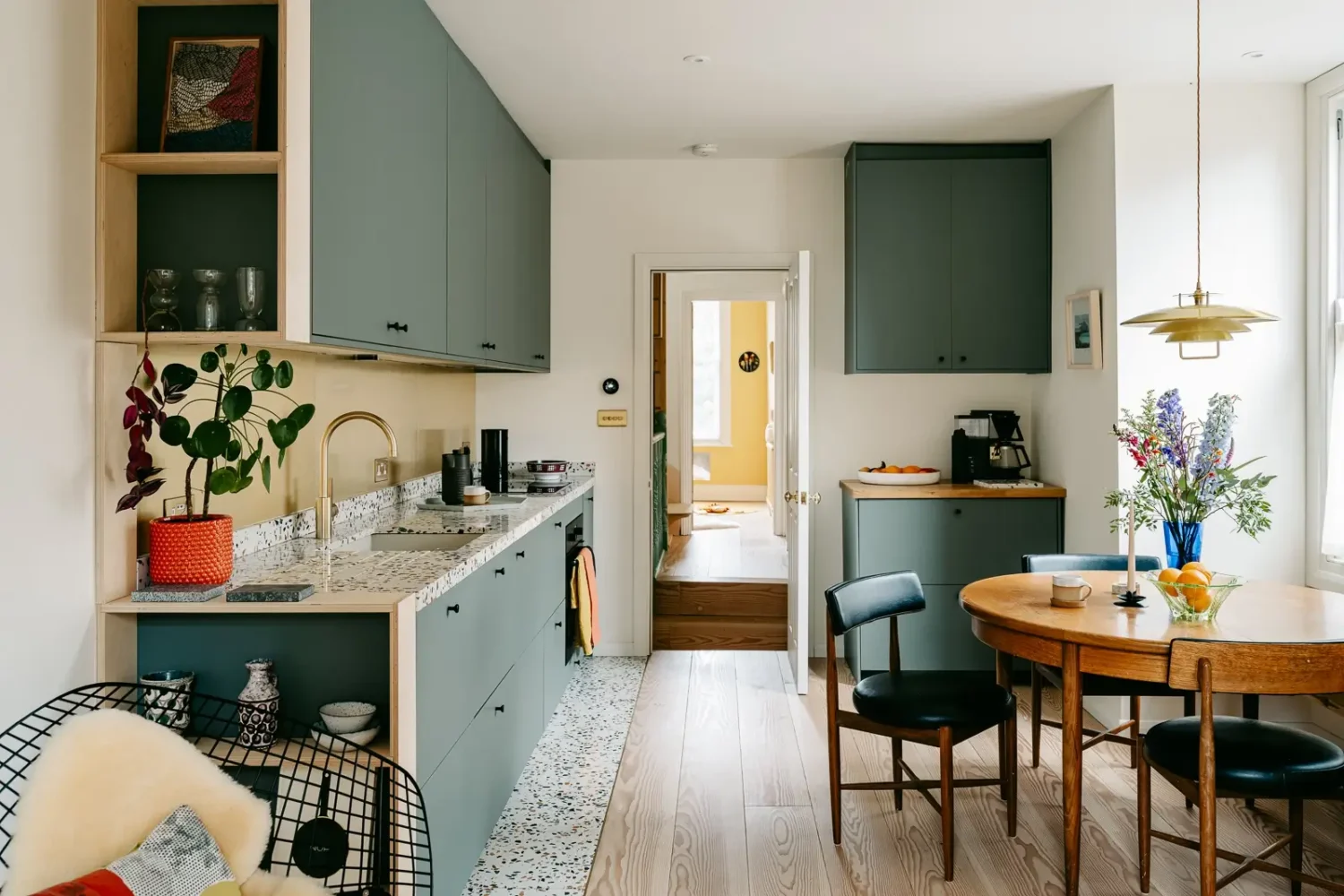 The modern kitchen has sage green cabinets that are combined with terrazzo worktops and tiles. A little luxury is added with the brass backsplash and Hans Grohe tap.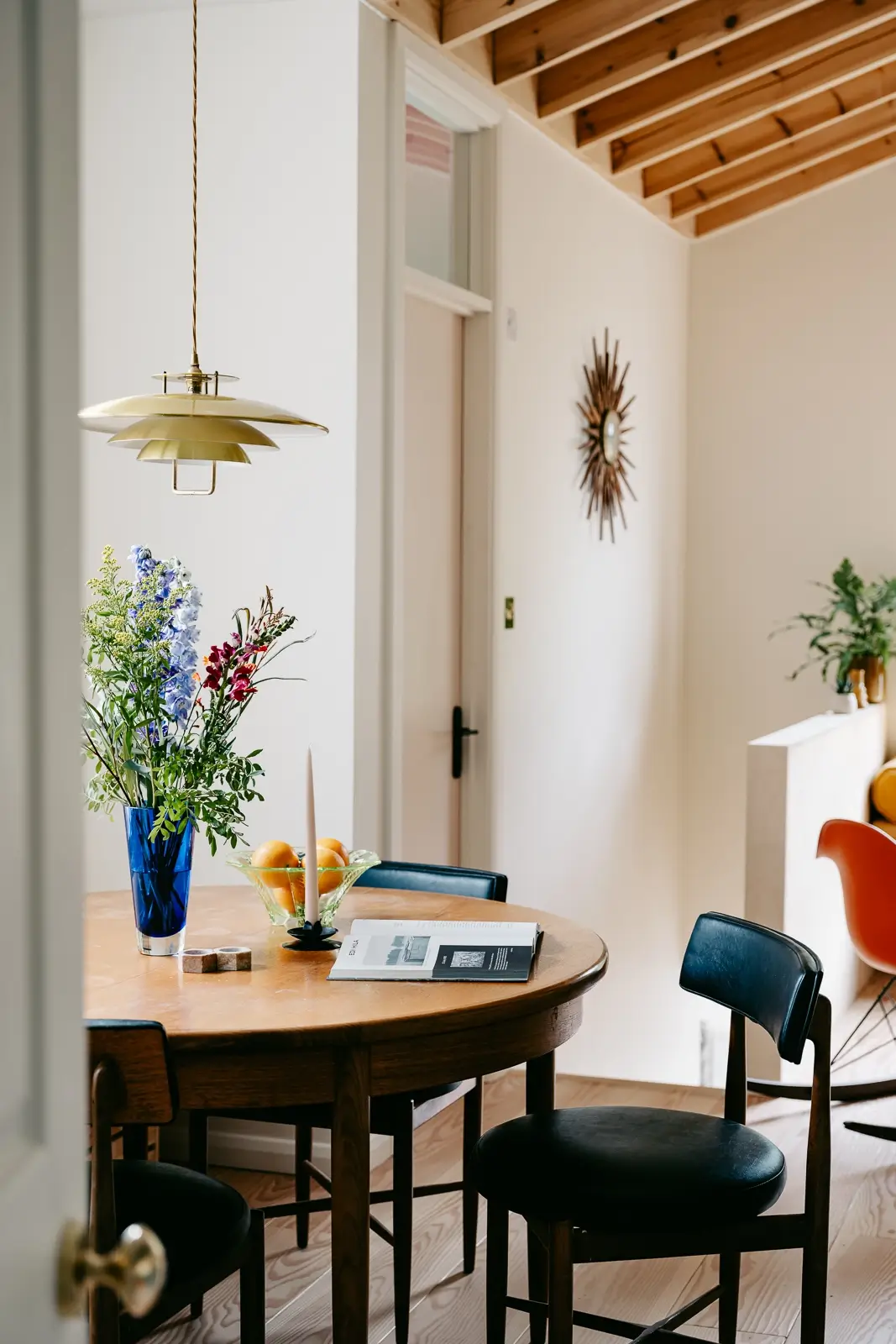 At the front of the house, in the original rooms, you'll find the main sitting room. A large bay window floods this room with natural light and a wood burner set within the hearth adds coziness in colder months.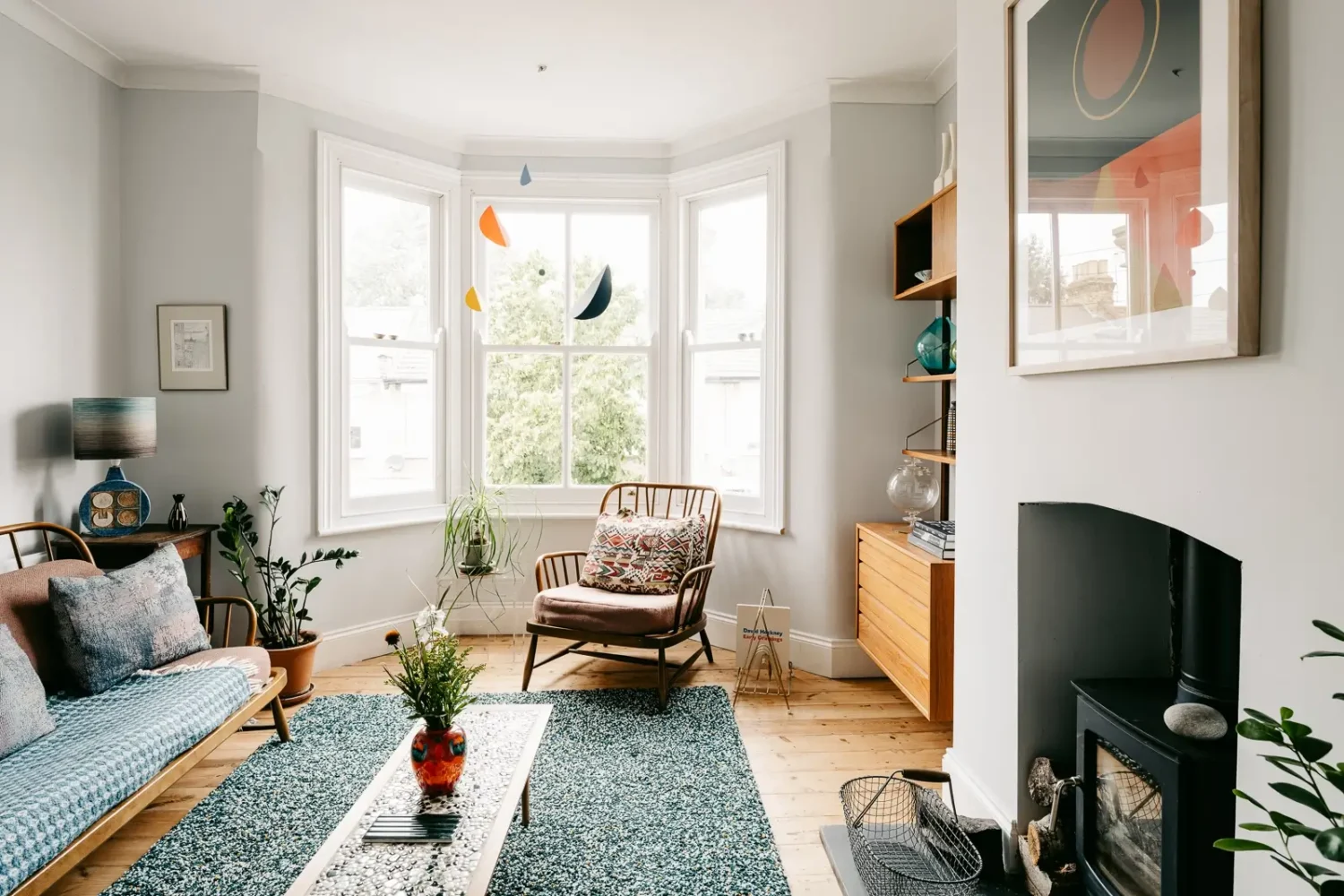 On the floor of the living room lie the original Baltic pine floorboards that have been sanded and oiled.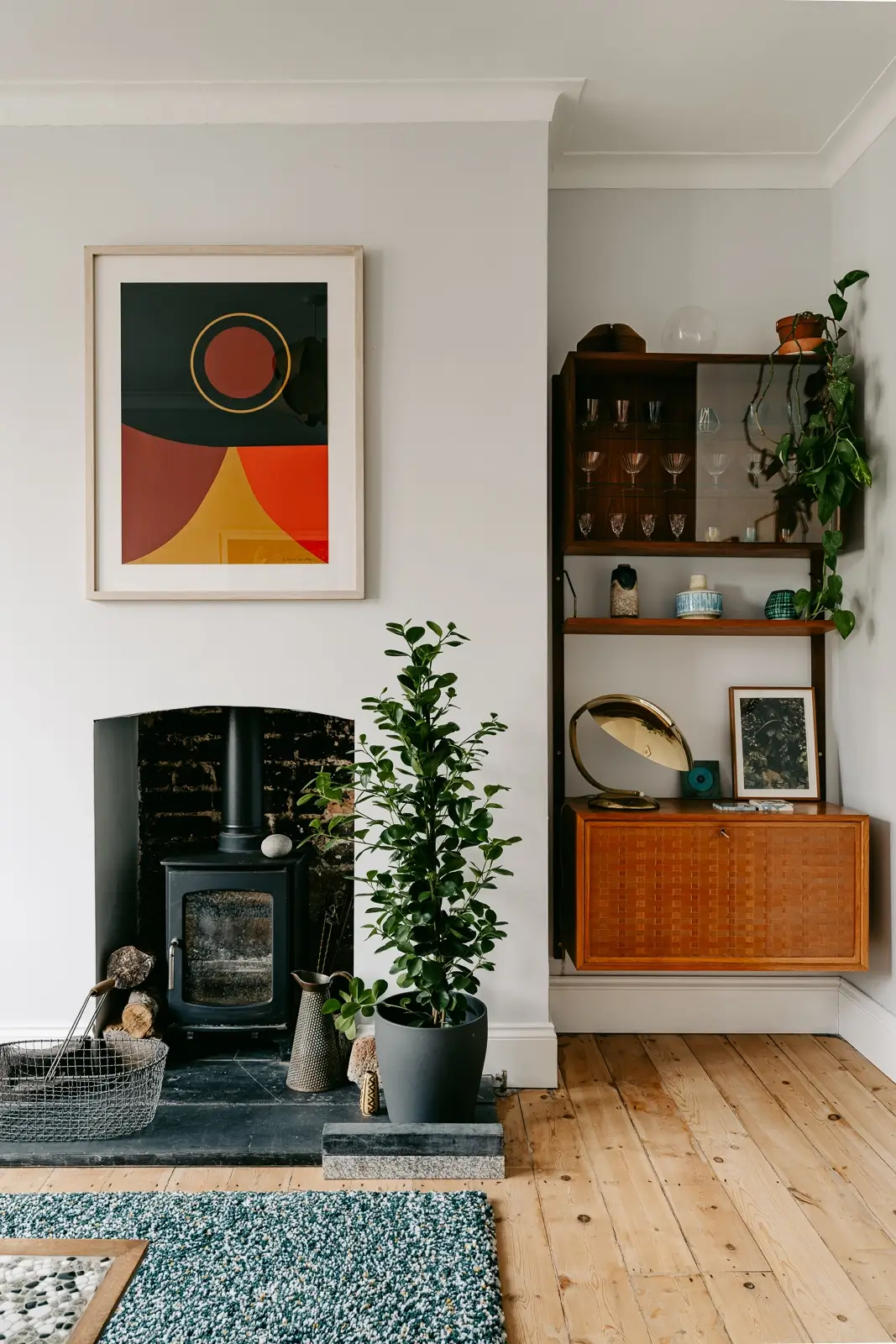 The walls are painted in a light gray hue, a traditional color tone for a living room that suits this historic home very well.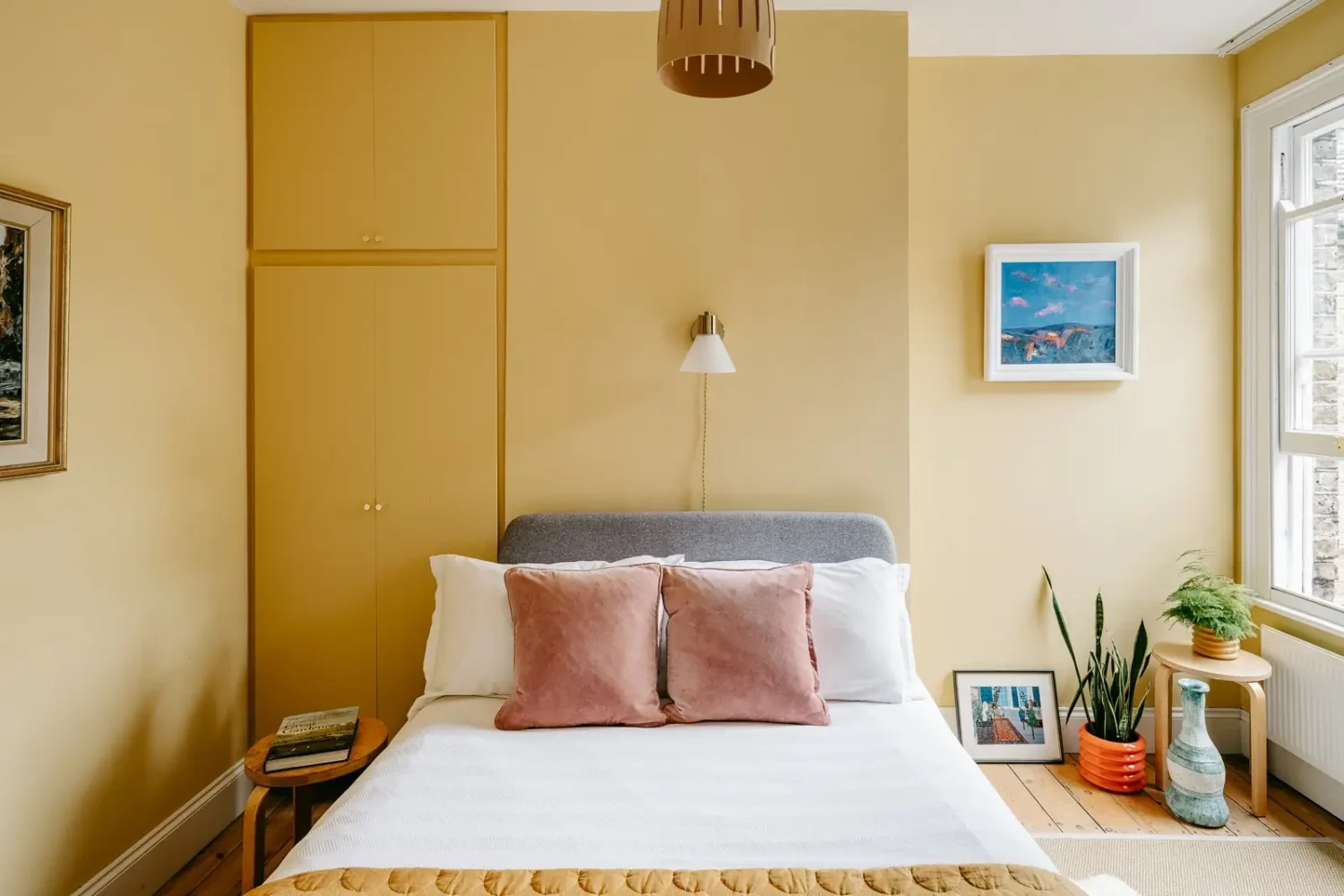 The master bedroom is painted in Farrow & Ball's Yellow Ground, a cheerful but also warm yellow hue.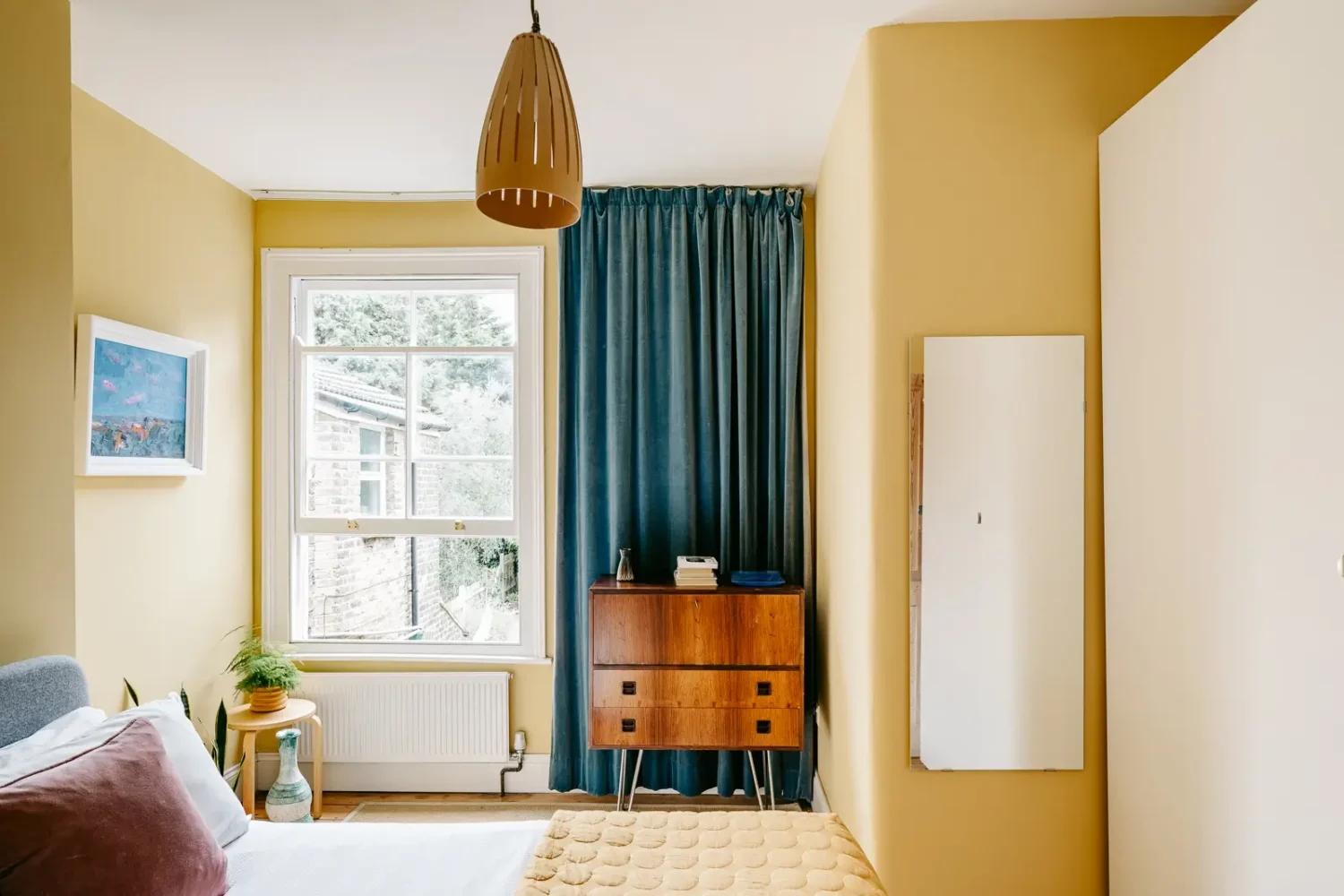 The secondbedroom, which is now a nursery, is painted in the same yellow color.
The bathroom is located in the new extension. Just as in the rest of the extension the room has Douglas fir floorboards and also surrounding the bath. The walls are painted in a subtle light pink hue. By adding vertical white tiles the room feels higher.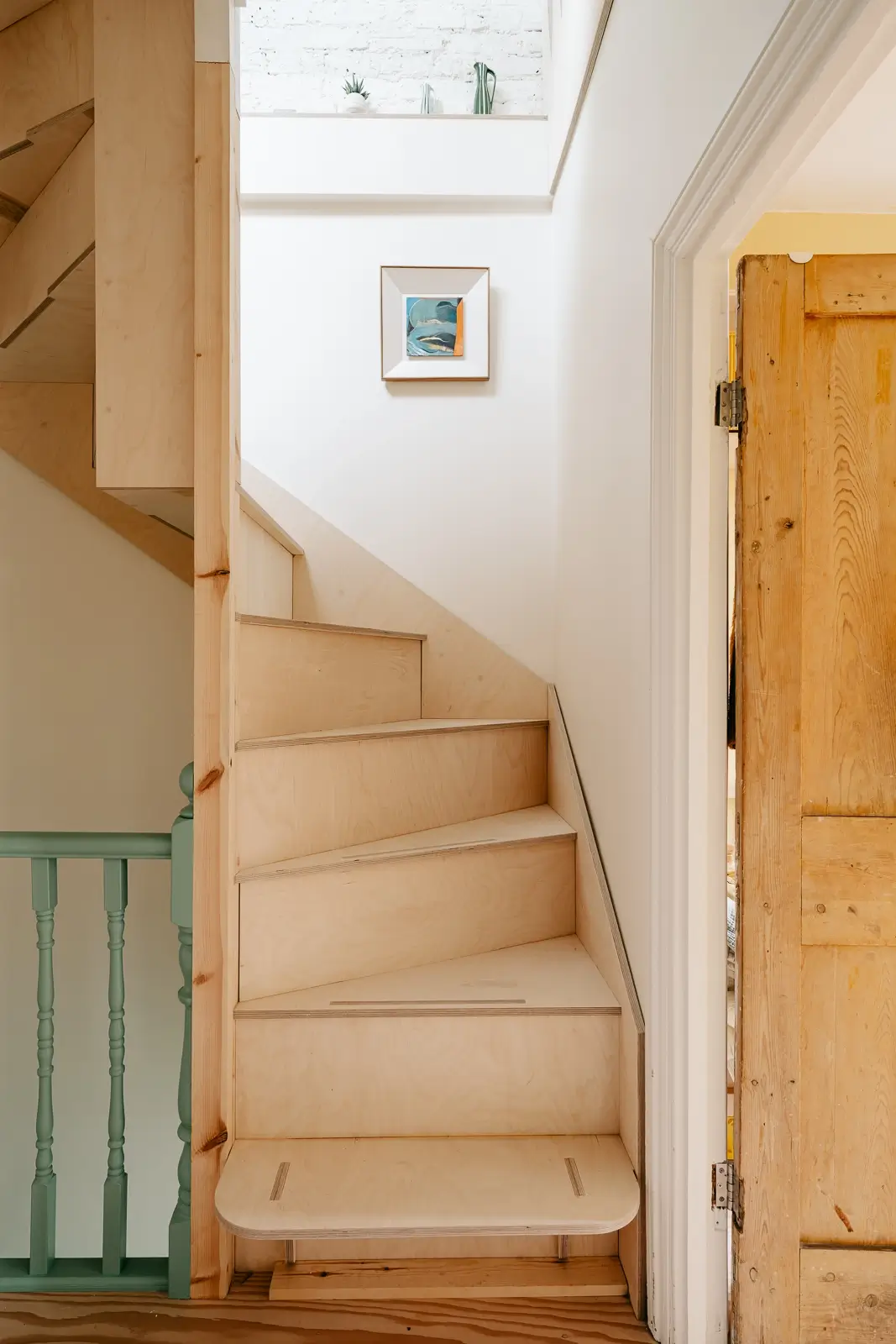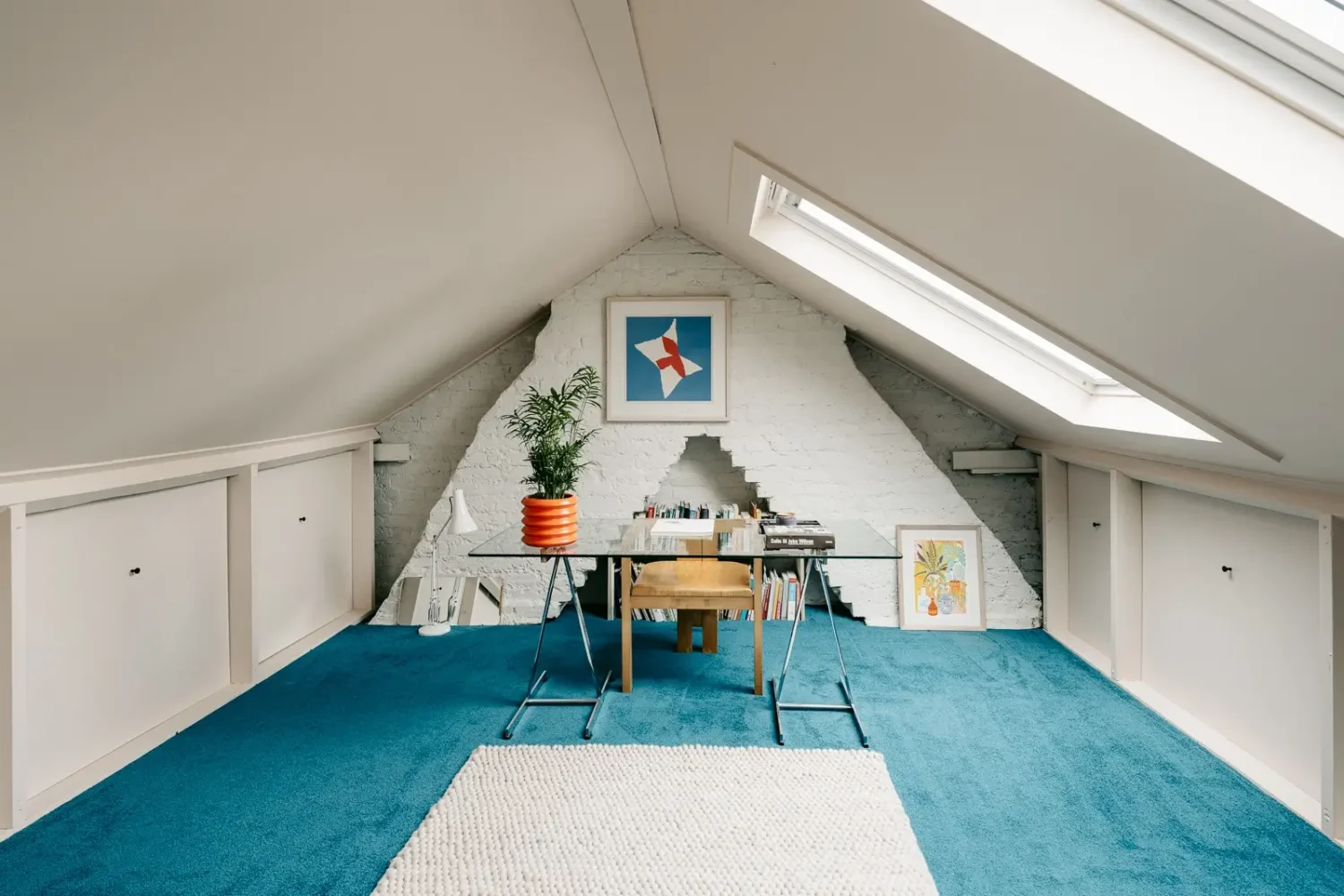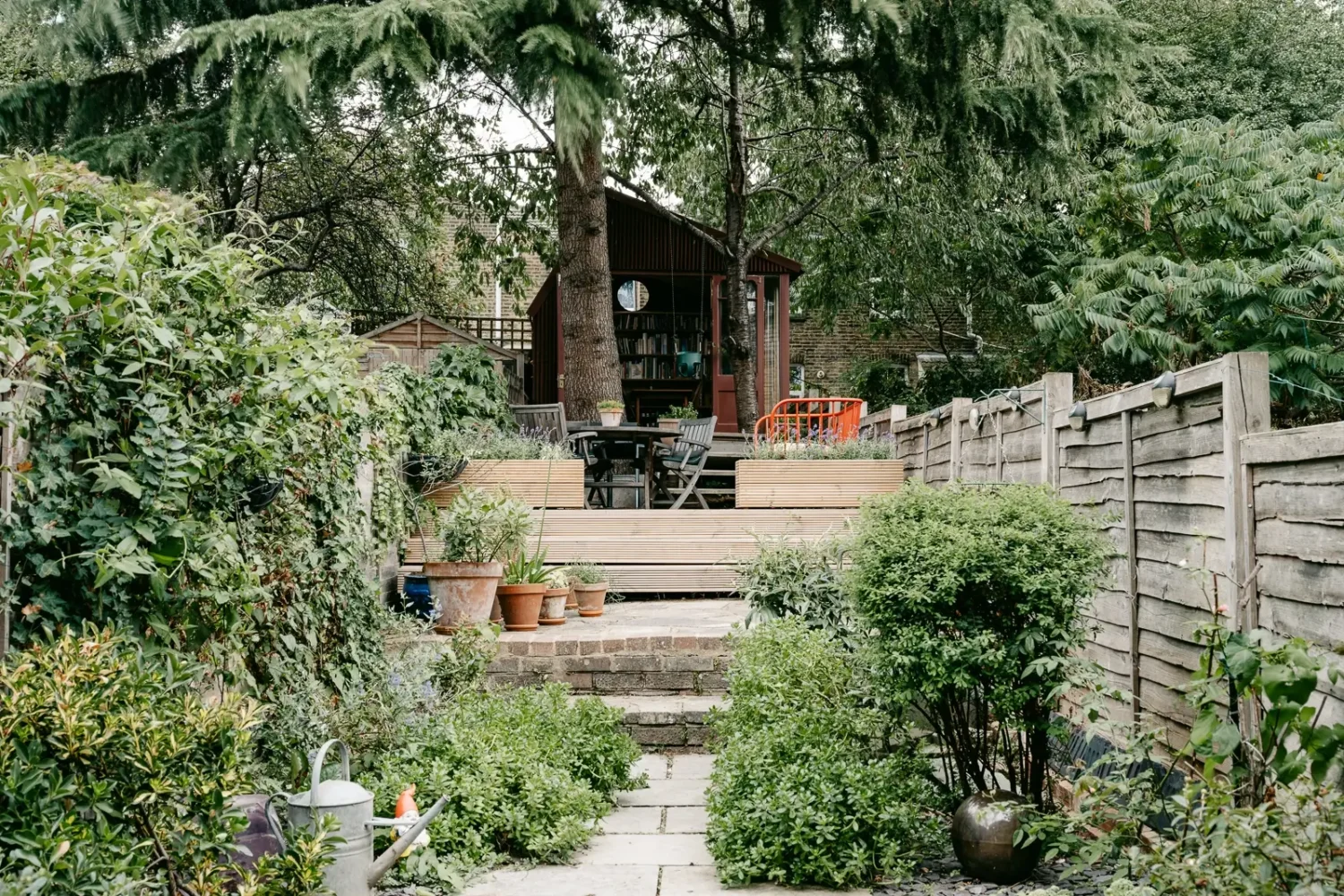 At the back of the house is a lovely garden with mature planting and a cherry tree. At the back is a wooden deck covered by a tall mature pine.
The studio in the garden is now used as a study with open shelves and windows on two sides.
photography by The Modern House