A Scandinavian Apartment with a Light Green Bedroom
We're heading to Stockholm, Sweden, to tour a well-preserved 1920s apartment. The apartment features original elements and nice color accents in the dining room and bedroom.
The 68 square meter apartment has a lovely layout with a generous living room, an inner hall now a dining room, and a spacious bedroom including a home office.
You will find beautiful historical elements throughout the home, such as mirror doors, panels, wooden floors, herringbone parquet, and ceiling rosettes. The home is decorated in a nice blend of neutral colors tones and interesting color accents.
The living room has a solid base with light gray walls and a dark stained parquet floor that is laid out in a herringbone pattern.
Warmth is added to the light color base with earthy color accents in the decor.
The beautiful glass and wood mirror doors lead to the inner hall.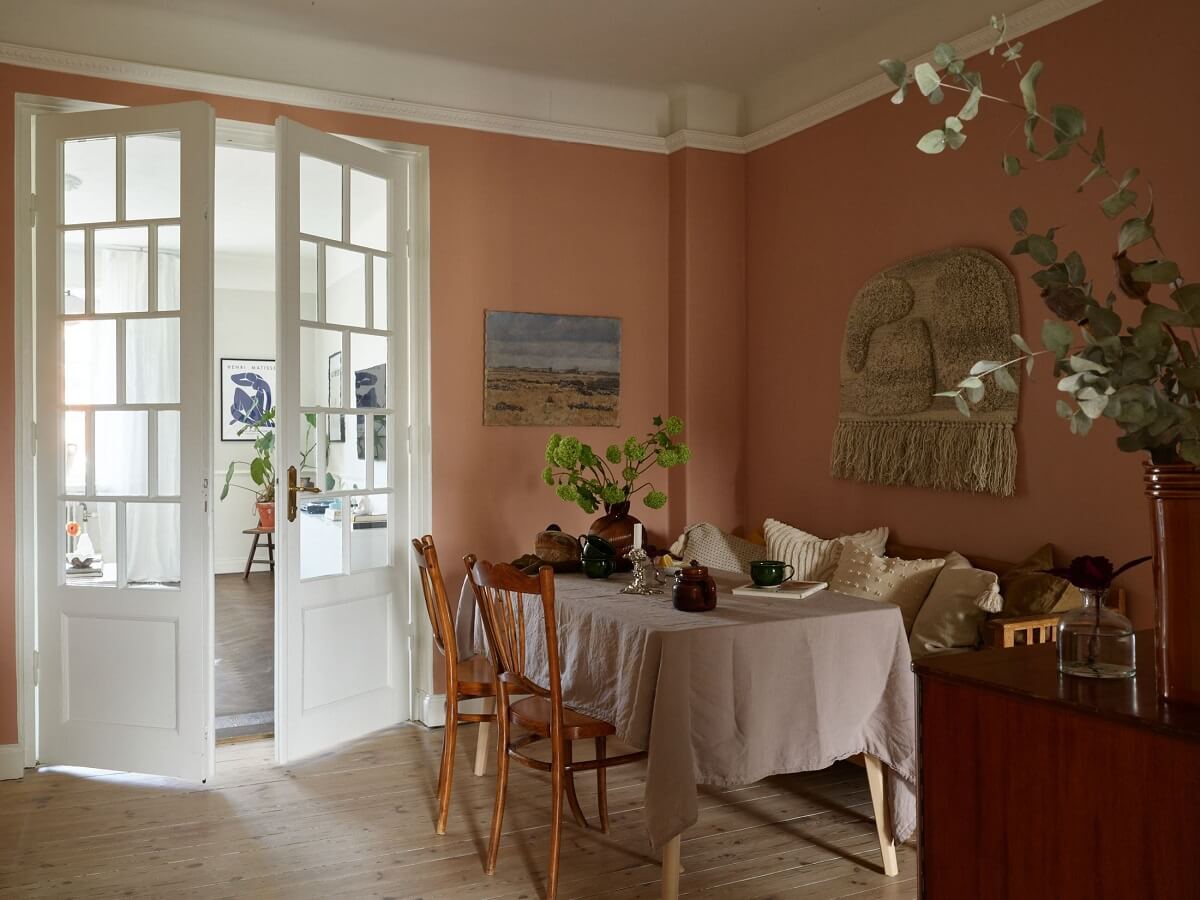 In historic Swedish homes, you sometimes come across an 'inner' hall.' An inner hall is a large space in between the main rooms, such as the living room and kitchen. In this beautiful apartment, the inner hall is used as a dining room, but in previous home tours on The Nordroom, we have also seen inner halls as a sitting room, bedroom, or a library room.
The inner hall is a room without windows, I like that they created such a cozy space thanks to the warm pink paint on the walls.
In the cozy kitchen, original built-in cupboards have been preserved and, in recent years, updated with modern appliances.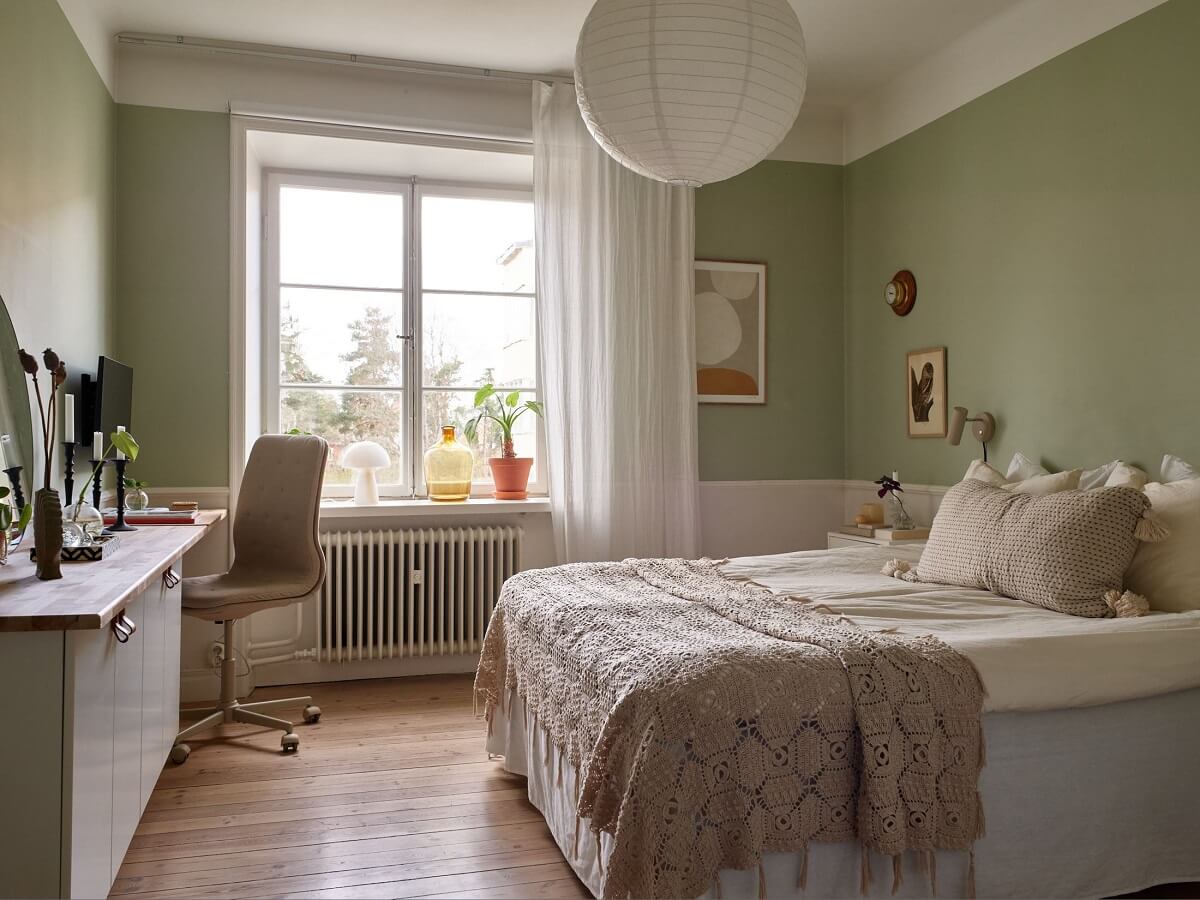 The bedroom is painted in a calm green hue. The spacious room also includes a home office made from Elfa cabinets, but you can also create a workspace like this with IKEA Besta cabinets and a wooden tabletop or kitchen worktop.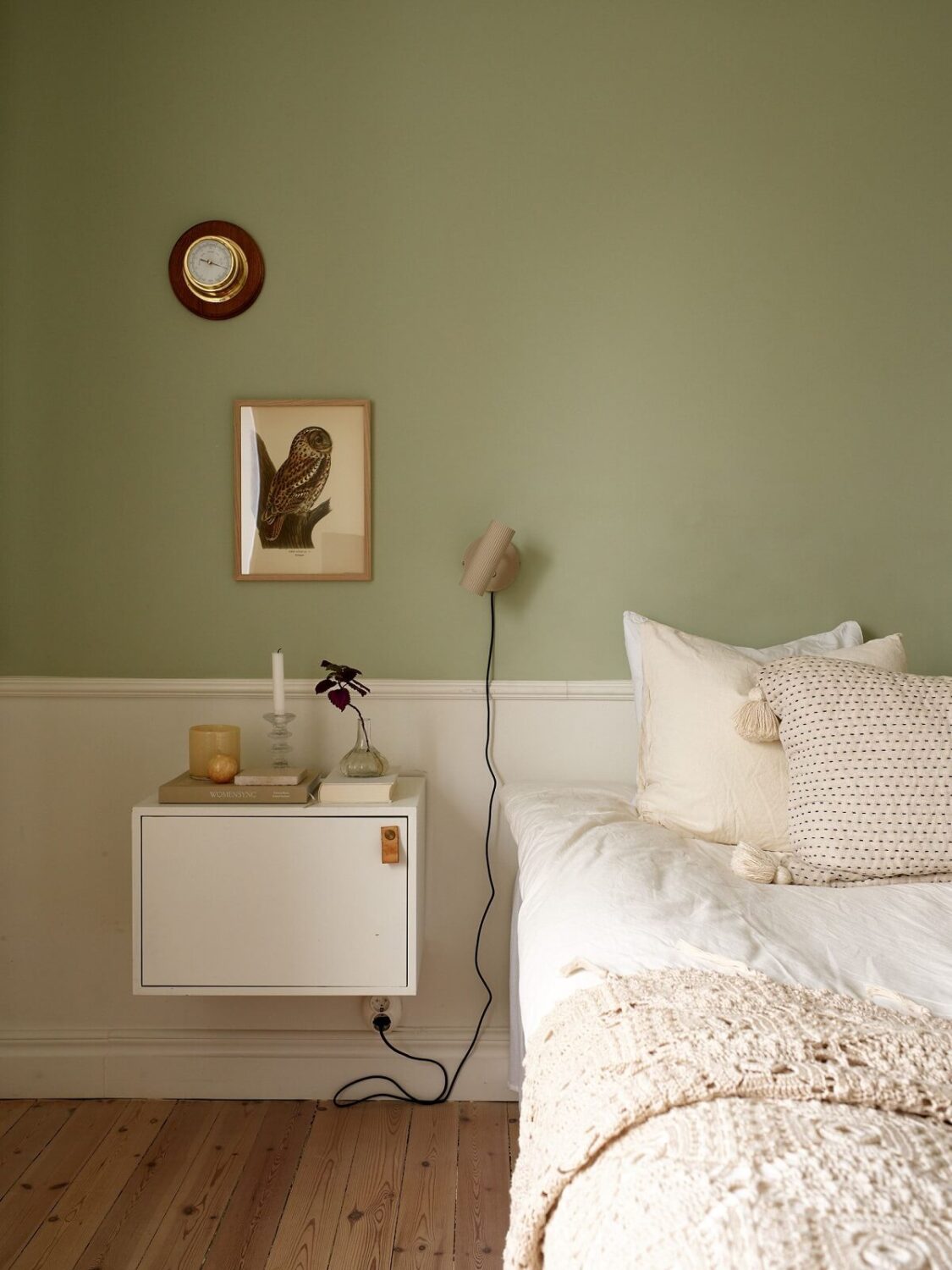 styling by Lindholm and photography by Boukari for Historiska Hem