A White Scandinavian Studio Apartment With Loft Bed
Beautiful studio apartments is what got me into blogging years ago. At the time I was living in a studio. And I found out that Scandinavian stylists are really good at designing a studio.
At my love for studio apartments certainly hasn't gone away. If I could exchange my current apartment for a Scandi studio I would probably do it.
Living small doesn't mean you have to compromise on style. My post about how to design a studio apartment will show you far more beautiful examples. Here you can see layout ideas, space saving tips and color schemes for a studio (just because it's small, doesn't mean it has to be painted in light colors).
But today I want to show you this studio apartment in Sweden. This extremely white Scandi look is something we see a bit less from our Nordic friends. But every now and then an all-white beauty comes along.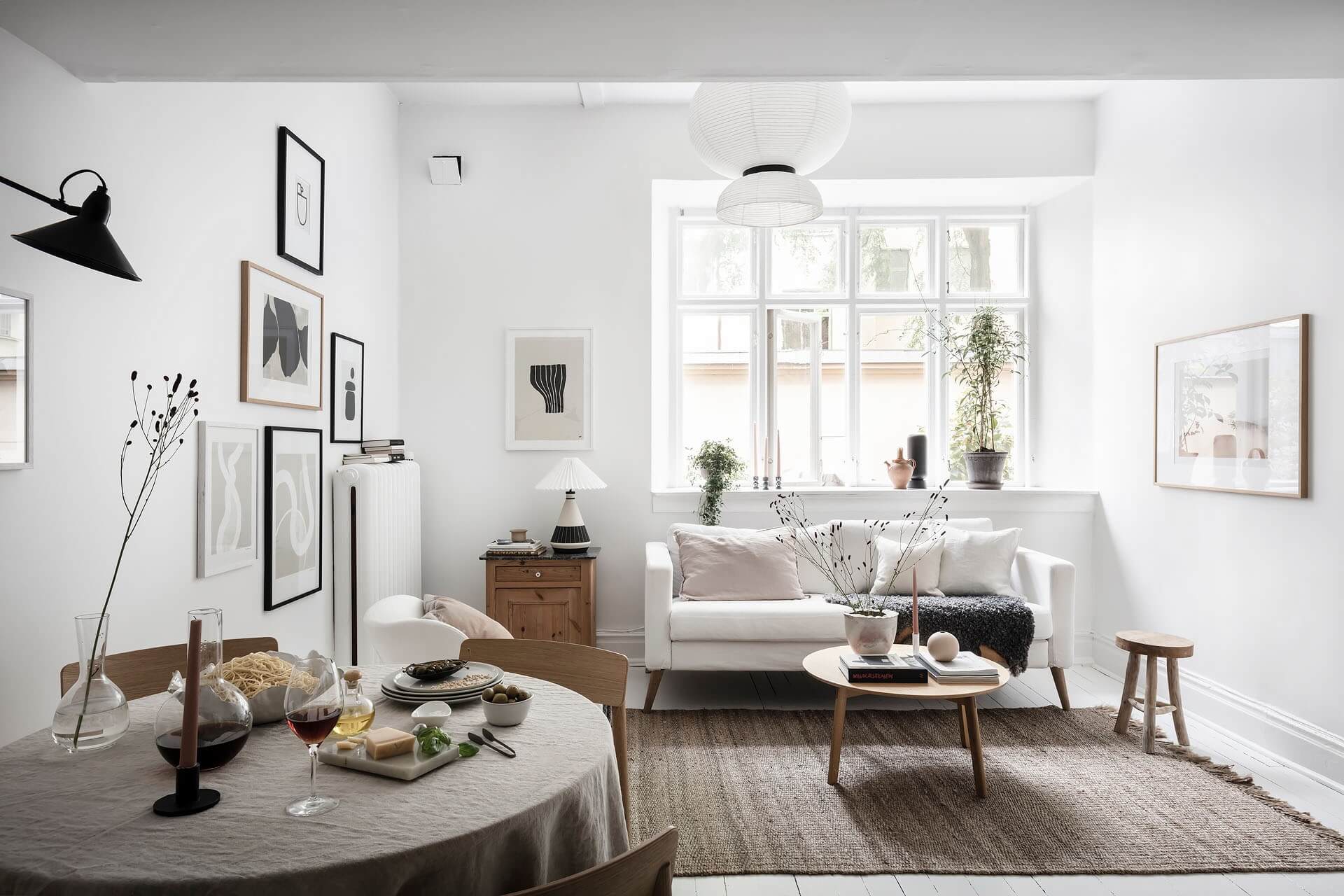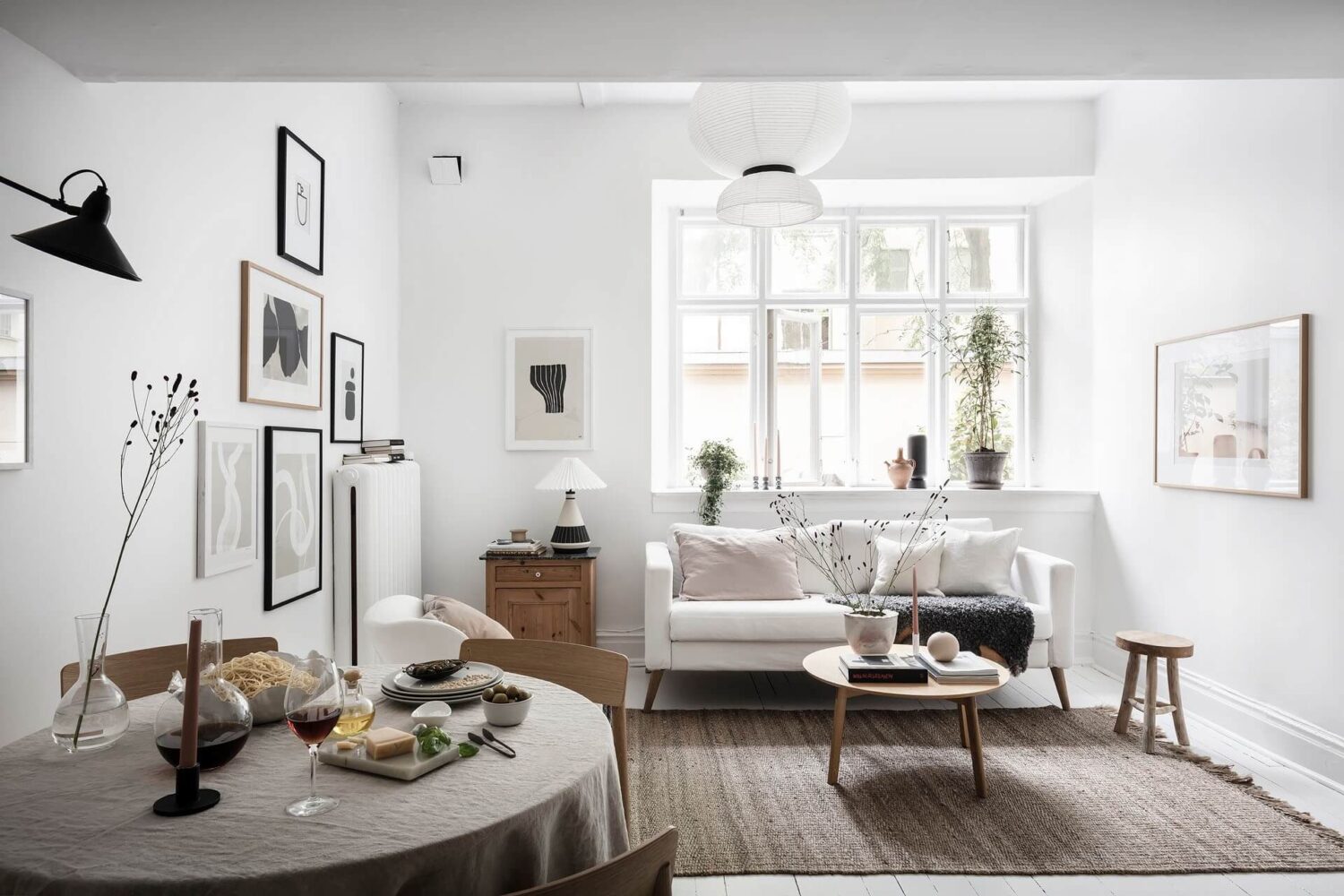 The studio apartment in 38sq. meter. Which is of course rather big for a studio apartment. And the high ceilings and loft area only enhance this feeling of space.
The windows in the living area bring plenty of natural light to the studio. The white walls and floor reflect this, making the studio even brighter.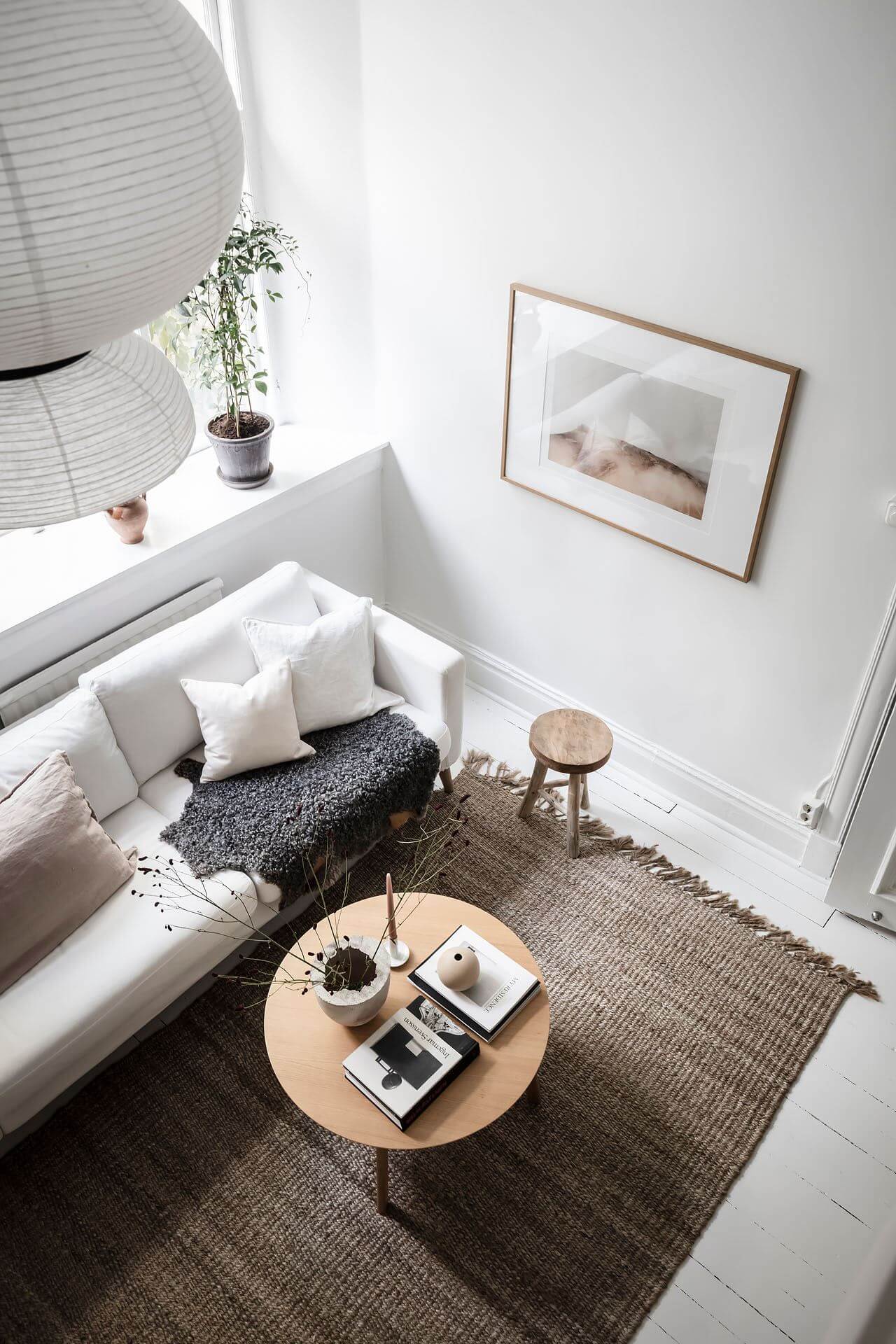 The natural details add warmth to the studio apartment.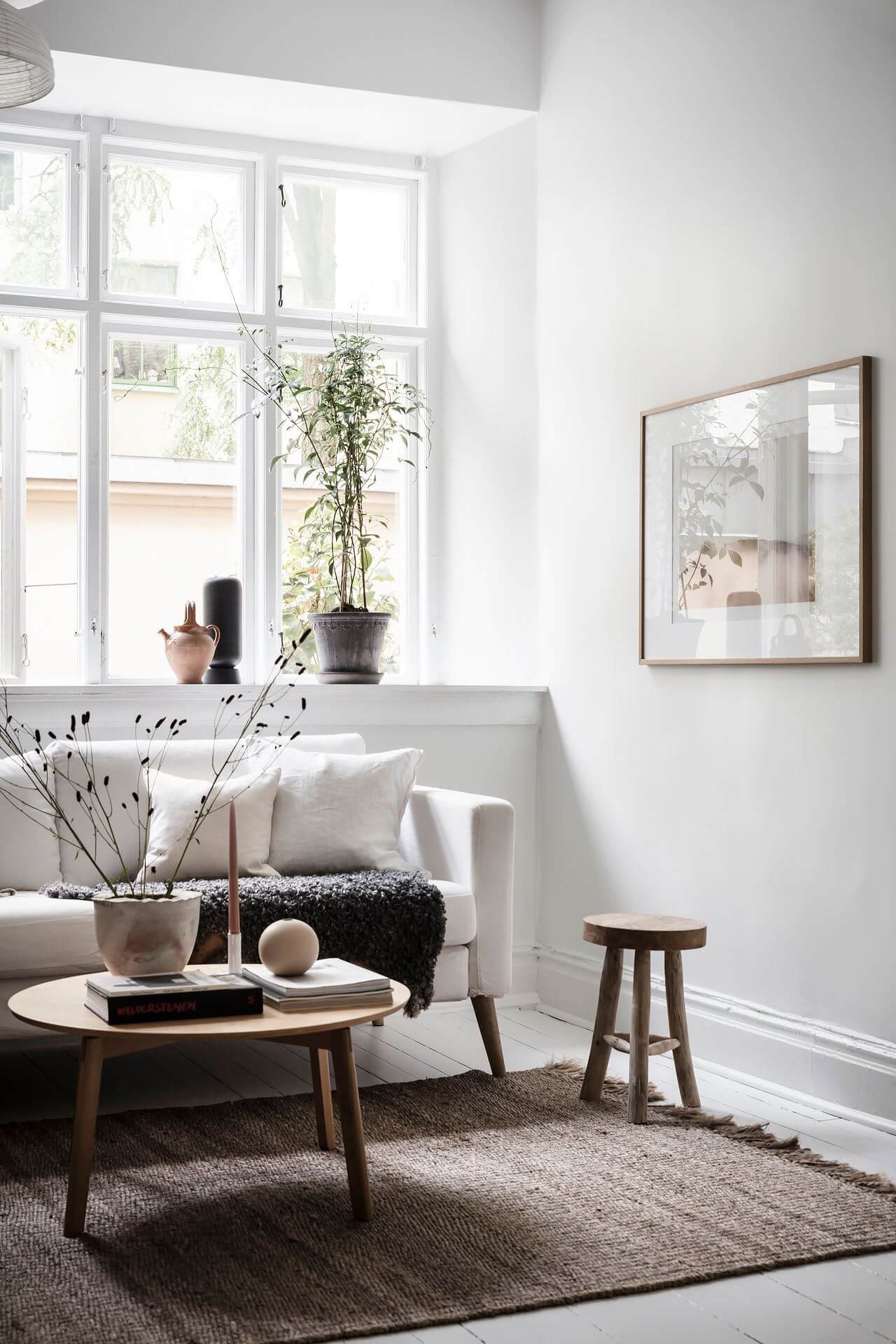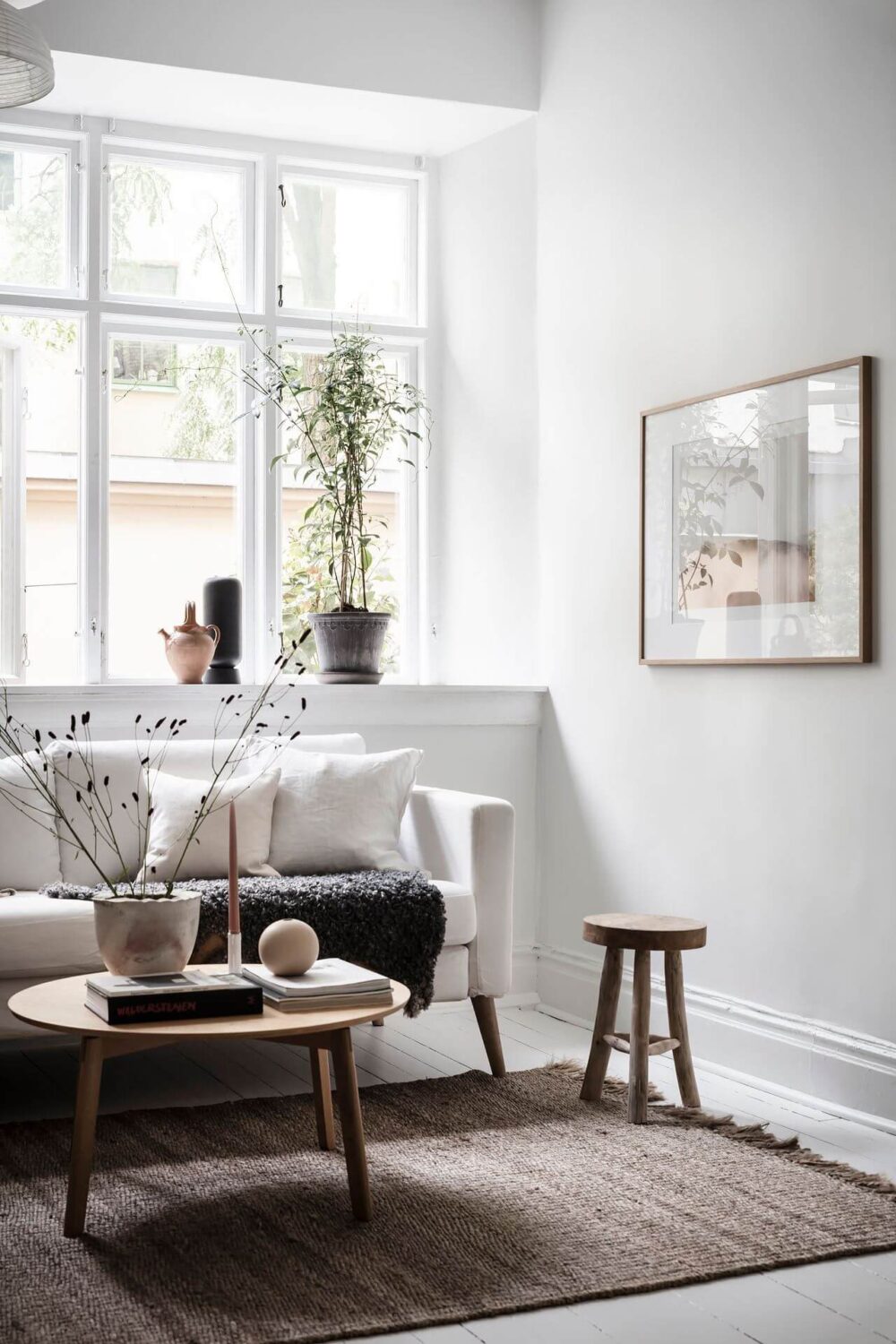 The building is built in the early 20th century. And the wooden floor you see in the studio is original.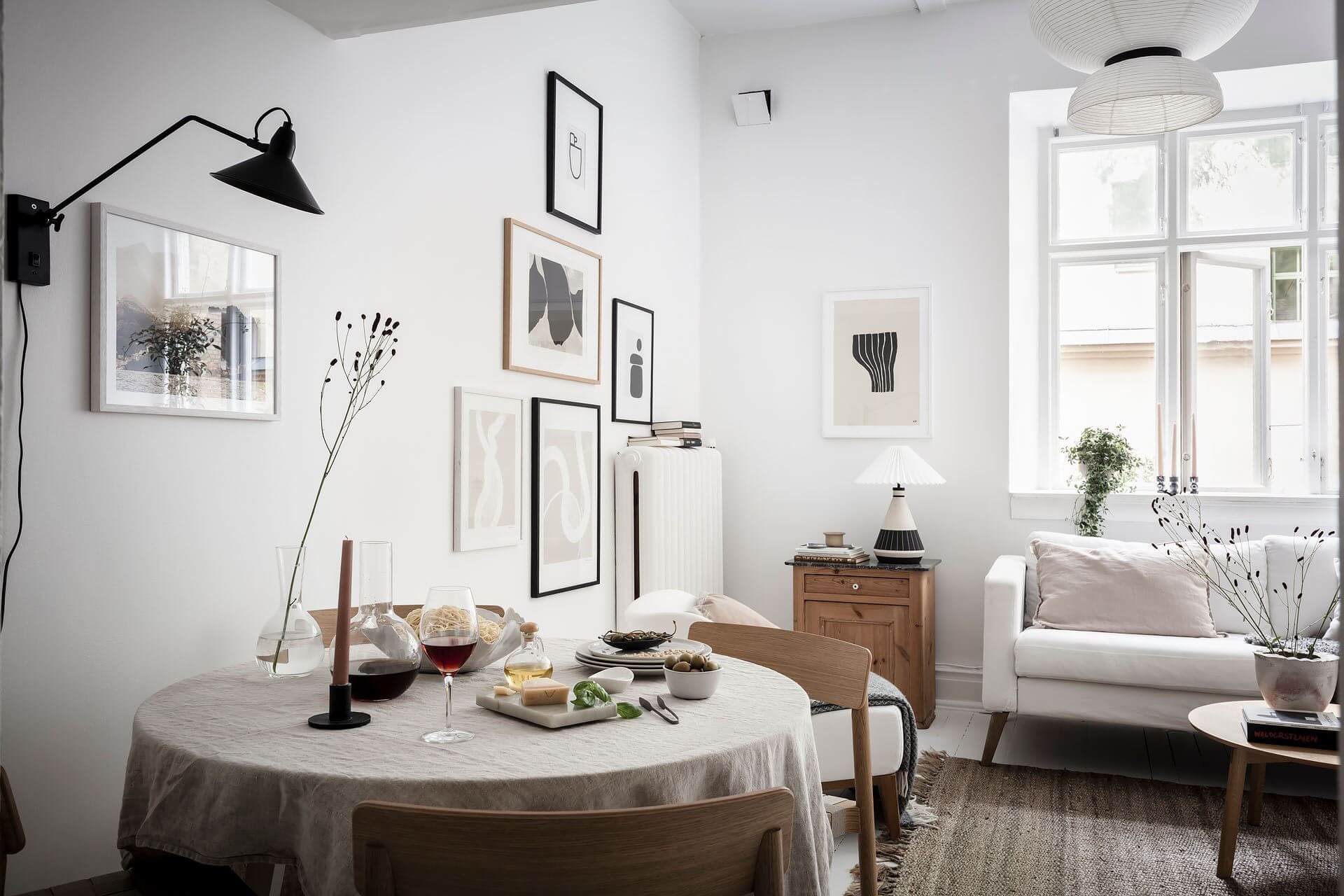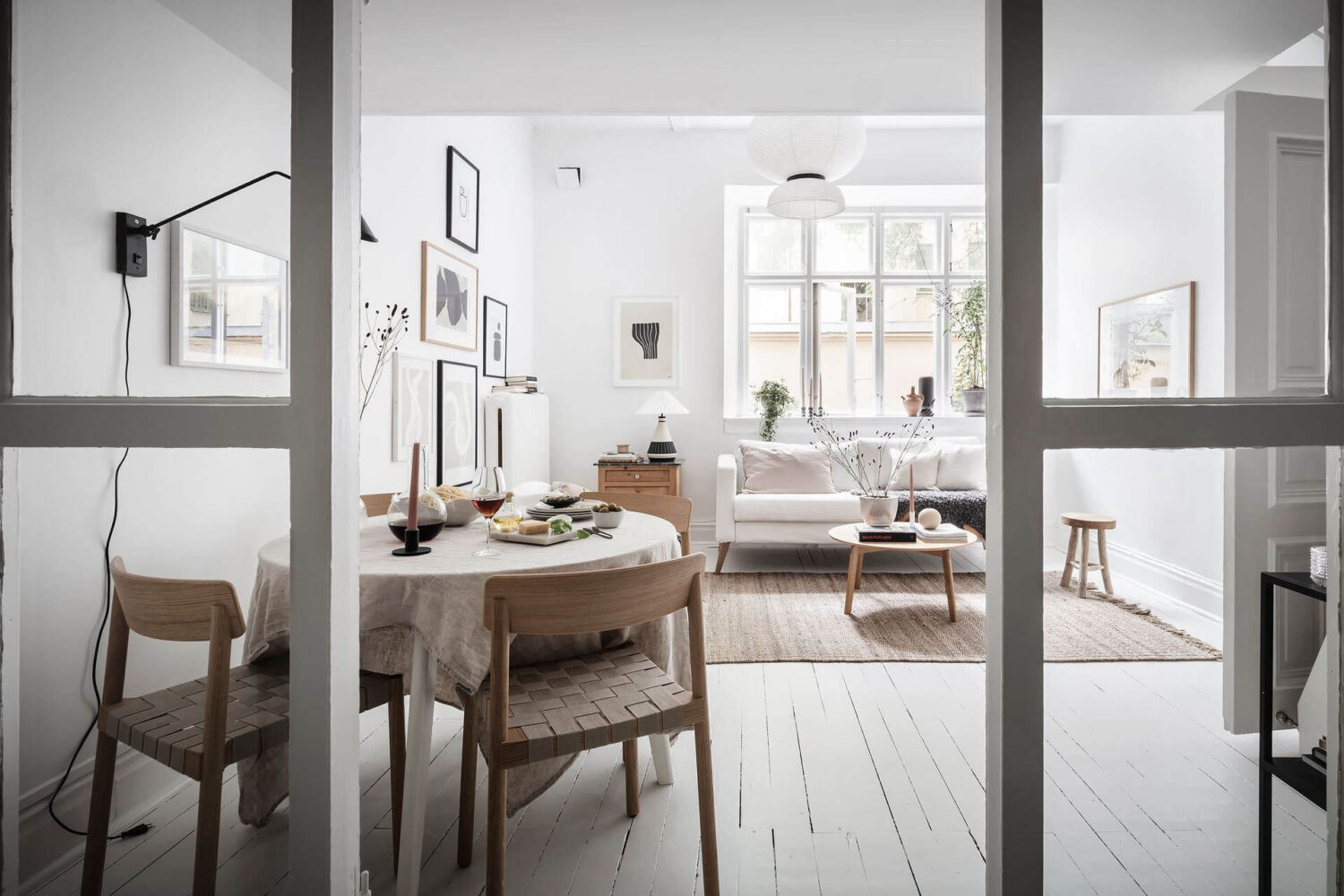 Glass walls seperate the kitchen from the living room. This way you don't lose that precious natural light but you still create a seperate kitchen area.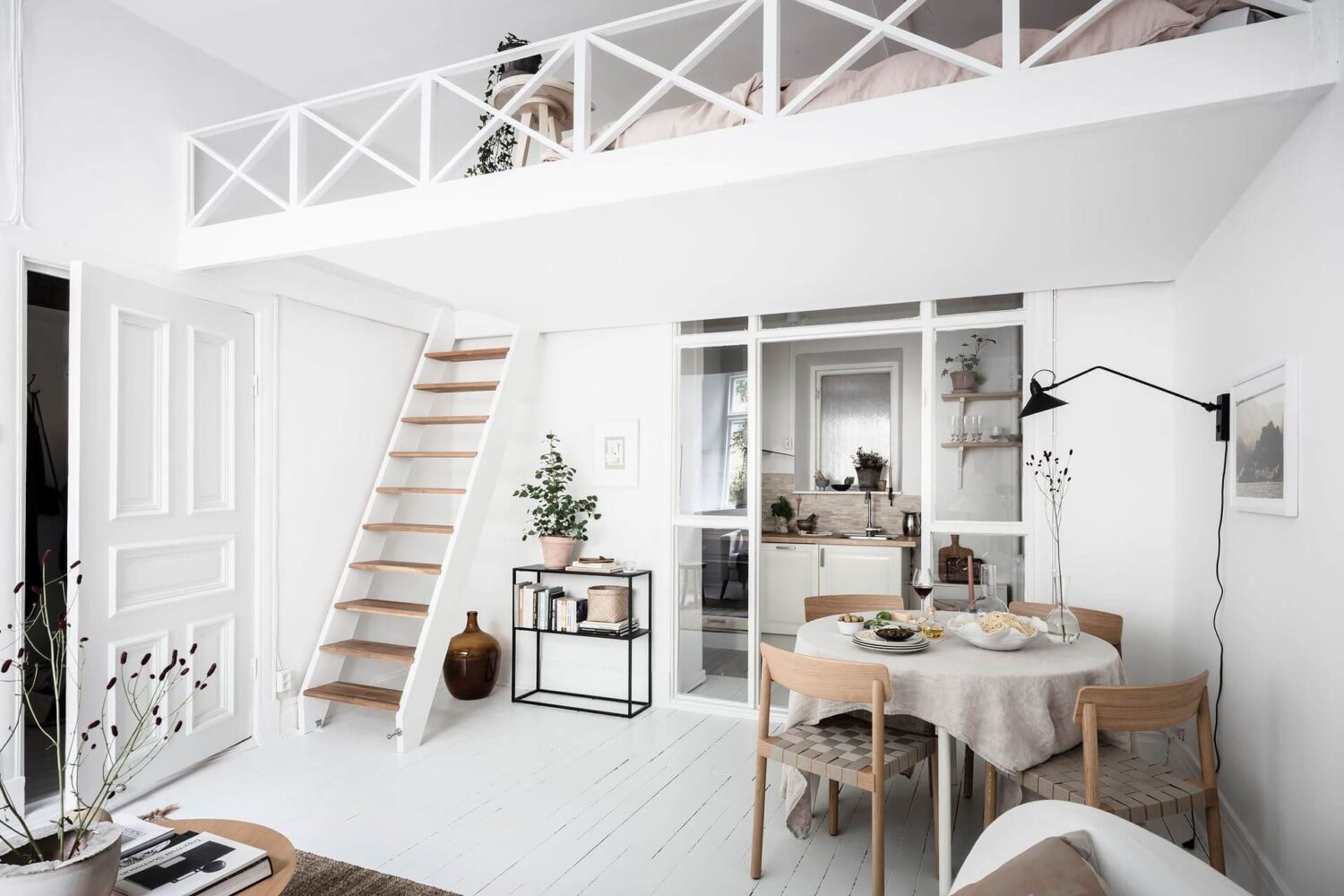 Take a look at these Scandinavian studio apartments: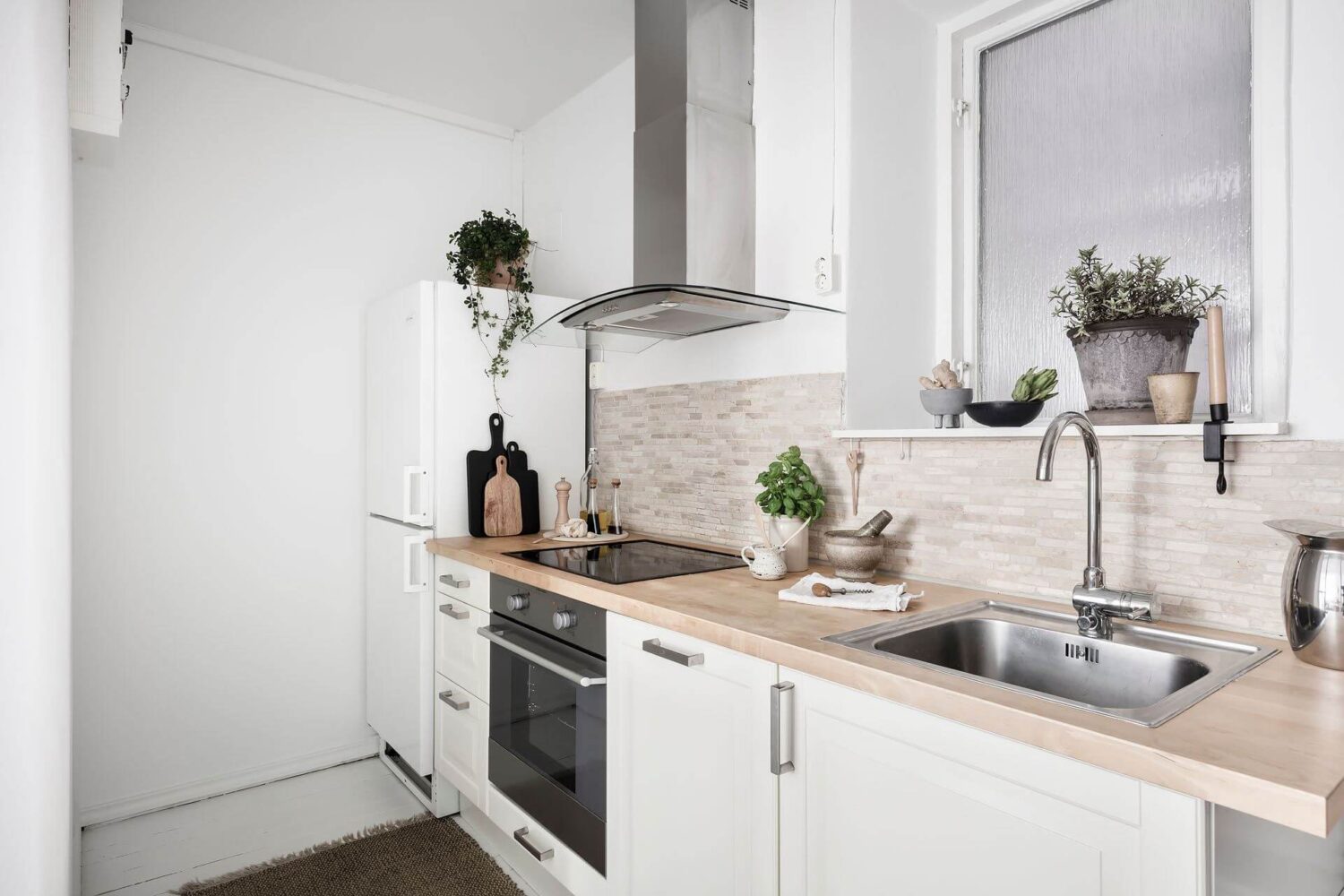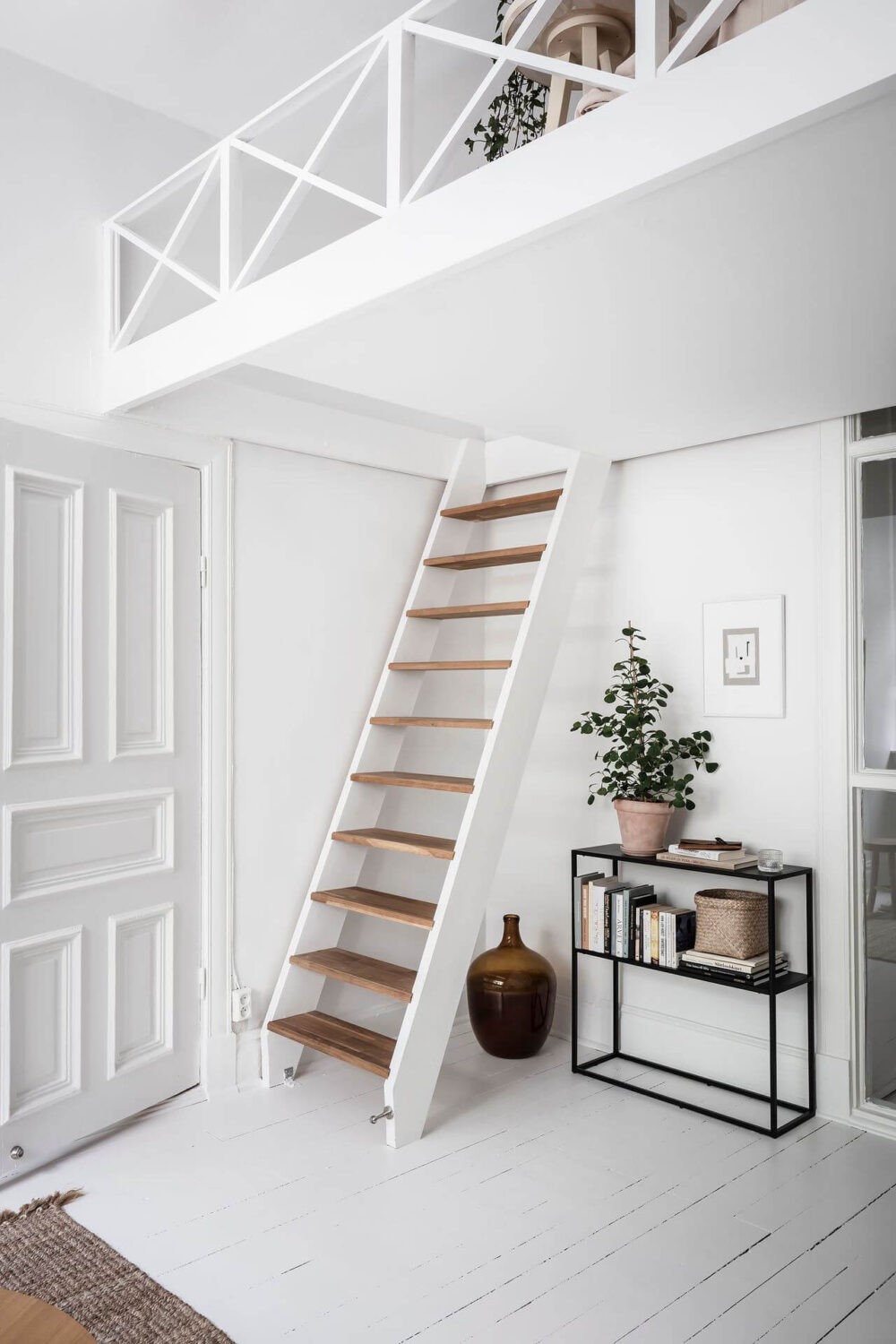 The loft area is big enough for a double bed. Creating a seperate bedroom area, making this apartment look more like a 1-bedroom instead of a studio.
photography by Alvhem Mäkleri