A Moody Family Home in Sweden
A former industrial building in Stockholm has been transformed into residential apartments and the owners of this house turned it into a moody family home.
The building dates back to 1896, when it was a drawing office for Gustaf de Laval's industries. In 2017 the industrial building got a new lease of life when it was converted into homes.
The family home is decorated in moody color tones, combined with warm wood, and nice flowing layout. The living, dining, and kitchen have no internal doors which makes it feel larger. Howver thanks to the unique layout they all are separate rooms.
The home is blessed with high ceilings, with you often see in these industrial conversions. The brown floor-to-ceiling curtains emphasize the high ceilings.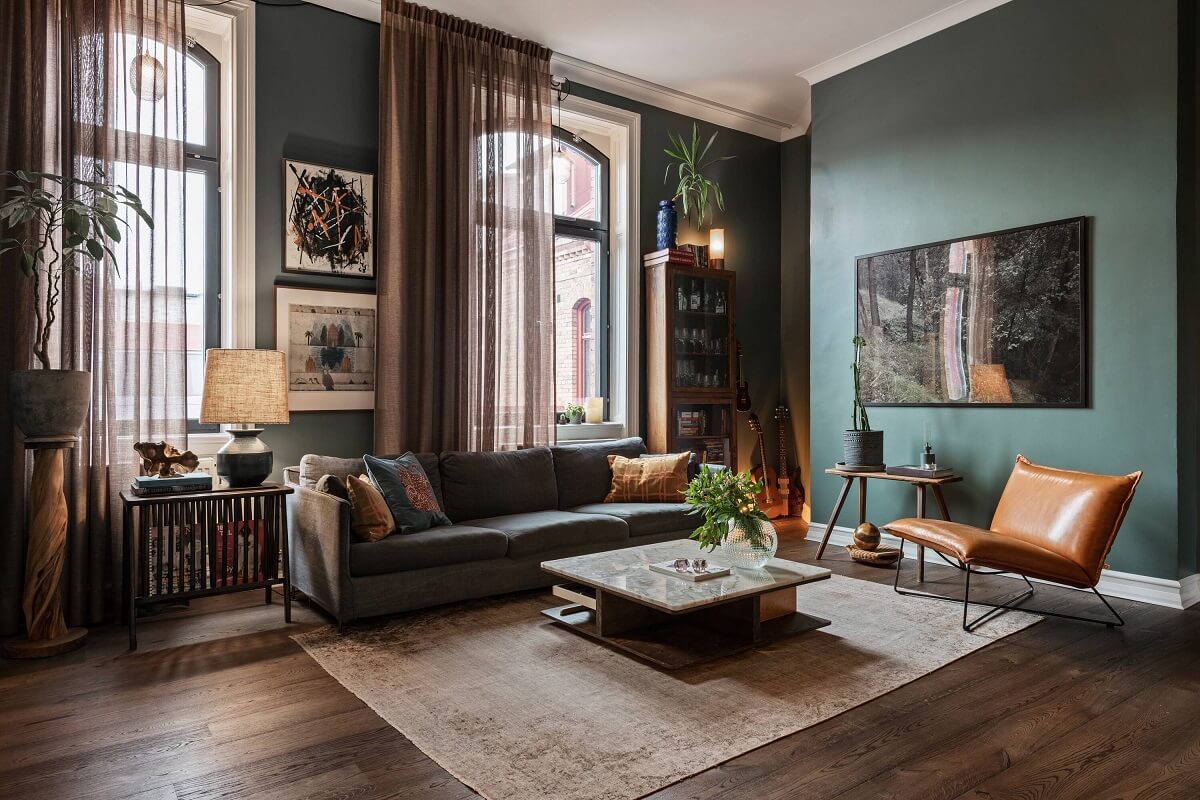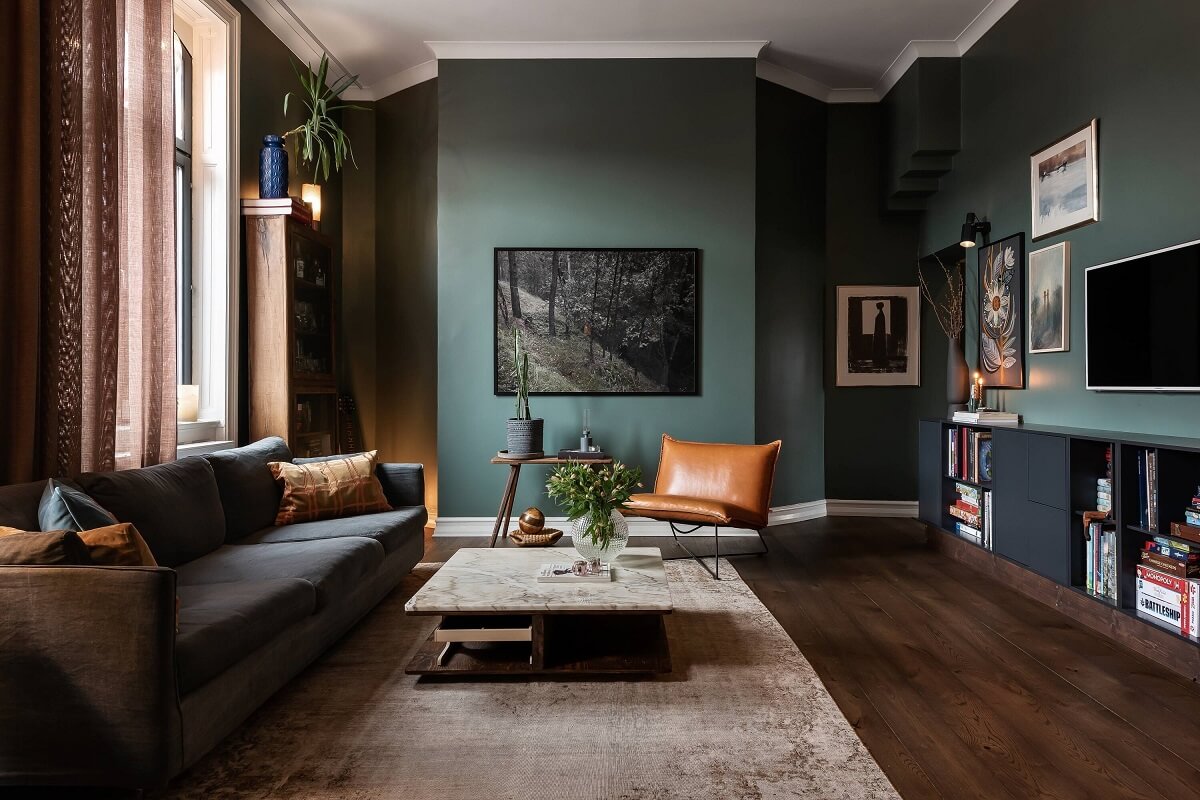 The floating cabinet with combined open and closed cabinets is the IKEA Eket.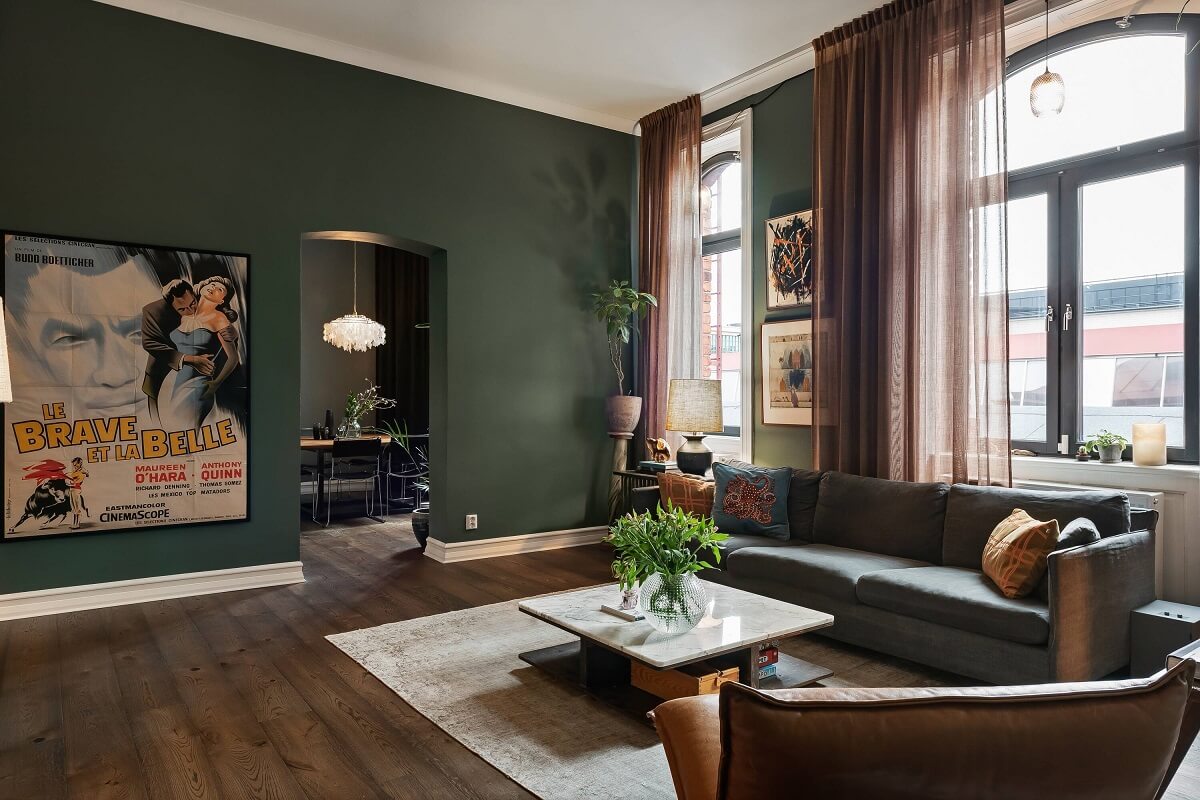 The owners added a lighter color touch in the kitchen with dusty pink walls and ceiling. A smart choice since this room doesn't have a window, so it gets no natural light.
From the kitchen you enter the oval dining room.
The master bedroom has a home office. For more bedroom home office ideas click here.
This rooms shows that even though it's a small bedroom you can still paint in in dark colors. The colorful textures add a brighter touch.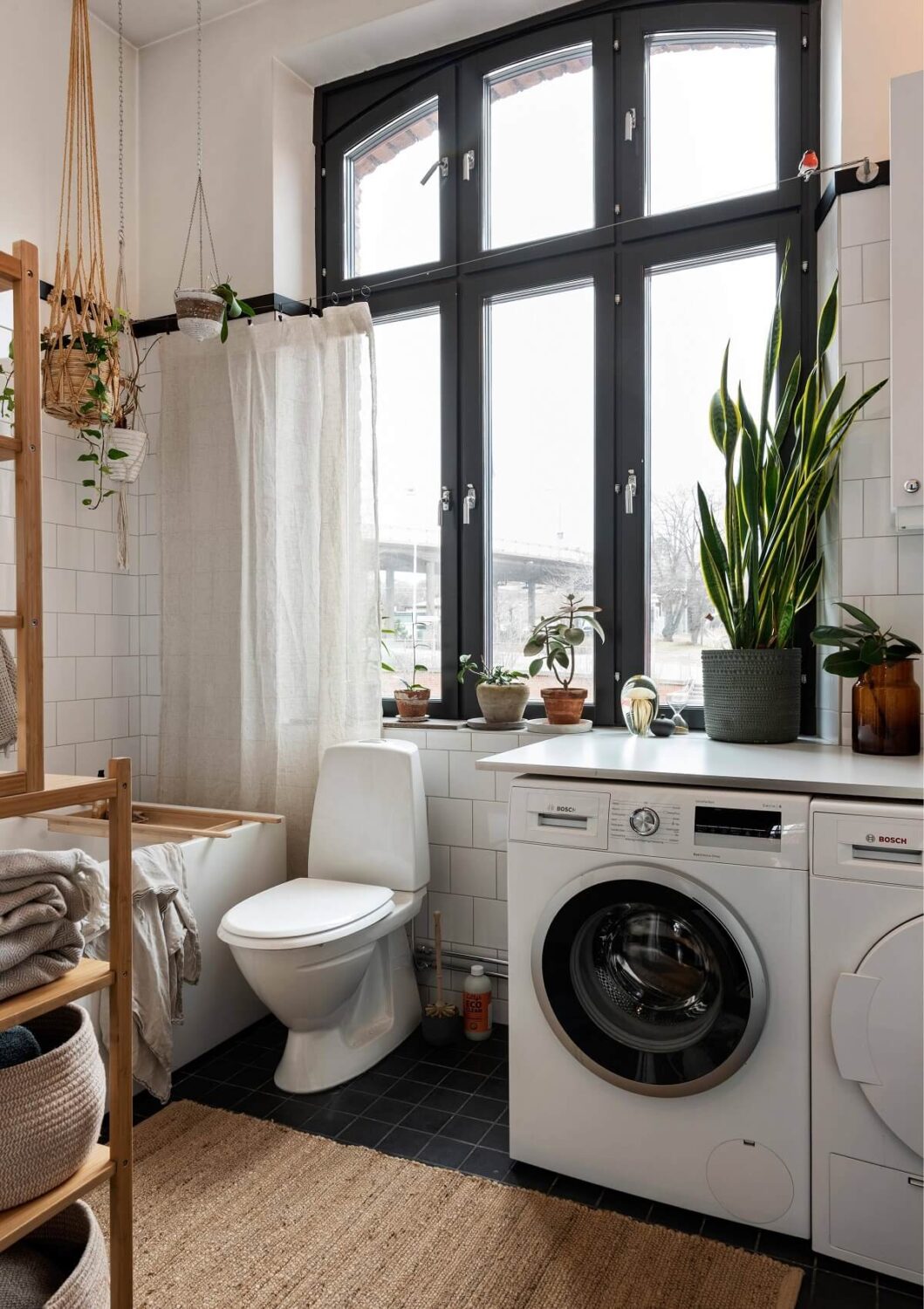 The hallway is warm and functional, with wall-mounted cabinets on one side and behind the curtain is a large closet.
photography via Fastighetsmäklarna