Best of 2022: Studio Apartments
At the end of the year, it's time to look back at the best interiors and outdoor spaces that were posted on The Nordroom in the last twelve months. In the Best of 2022 series I will share the most beautiful spaces of this year.
Every room that is posted in this post includes a link to the full home tours in which you can find these interiors so you can see more of these beautiful homes.
It's been a pleasure to share all these beautiful homes with you this year. And I hope that I will continue to inspire all my readers in the upcoming year with beautiful interior inspiration. If you want to stay up to date with the latest blog post of The Nordroom, you can subscribe to the newsletter.
Make sure to check in with The Nordroom this week to take a look at all the best interiors of this year. In this post, you will find the best studio apartments of 2022. Enjoy!
You will also like this article: Great Living Room Bedroom Combo Ideas (Layout Tips + Styling)
This studio apartment shows that a studio can look luxurious and classy. Painted in soft blue and gray shades it's a wonderful calm home.
Bookshelves and an original wooden floor brings loads of character to this Swedish studio apartment.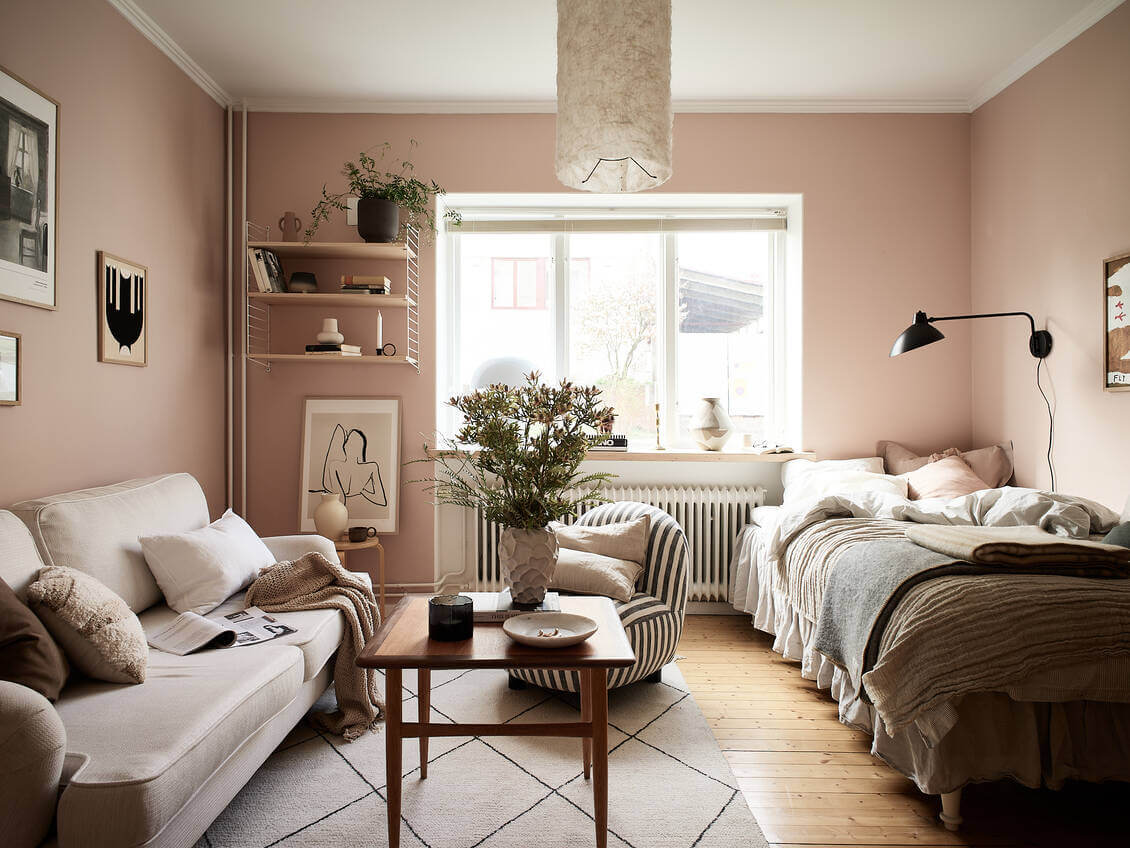 Another charming pink studio apartment, decorated with plenty of textiles to create a cozy atmosphere. This Swedish studio also has a great tiny green bathroom.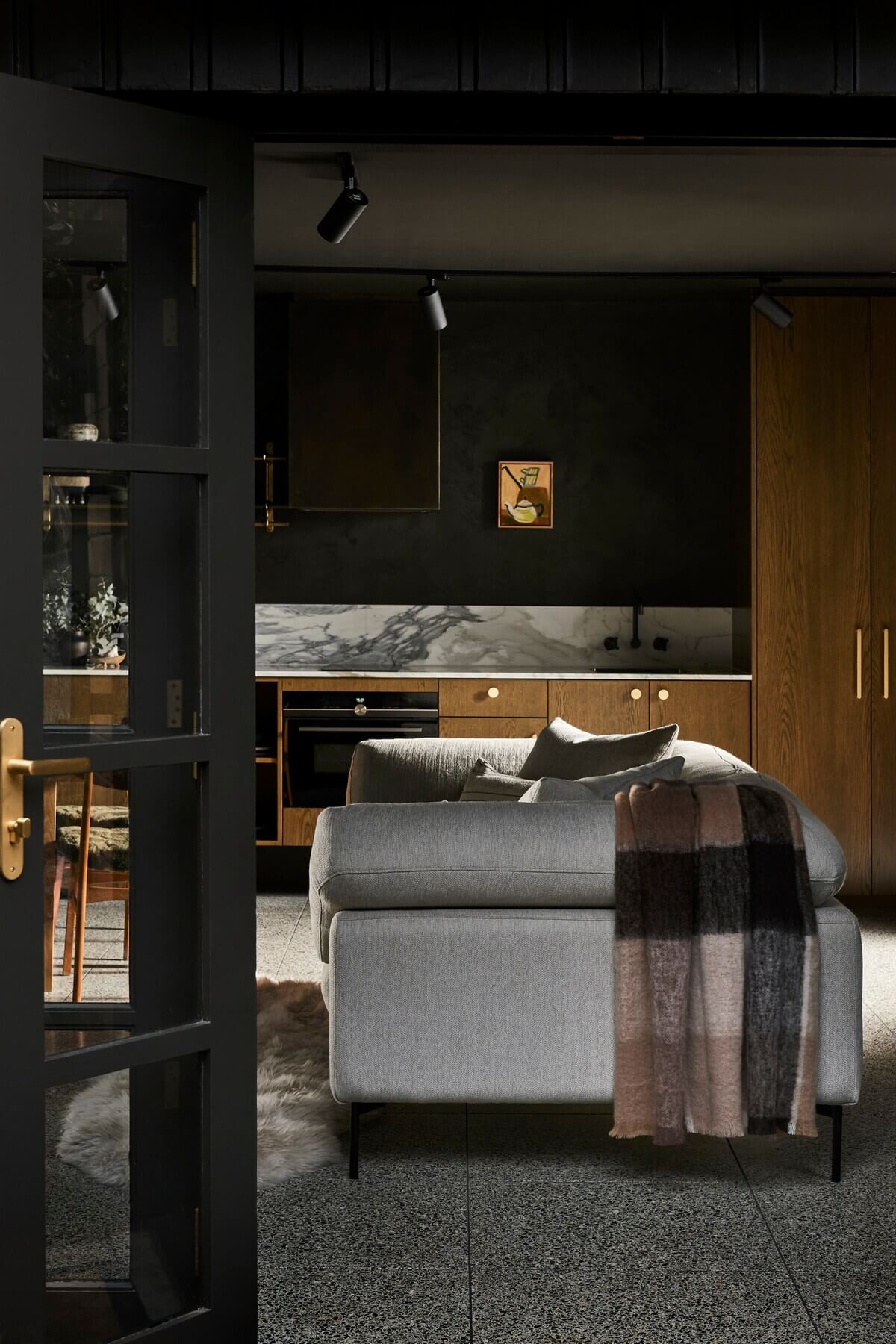 It's daring to go black in a small space, but Rebecca Jansma of The River Studio Airbnb shows that you can create a cozy cocoon by using black.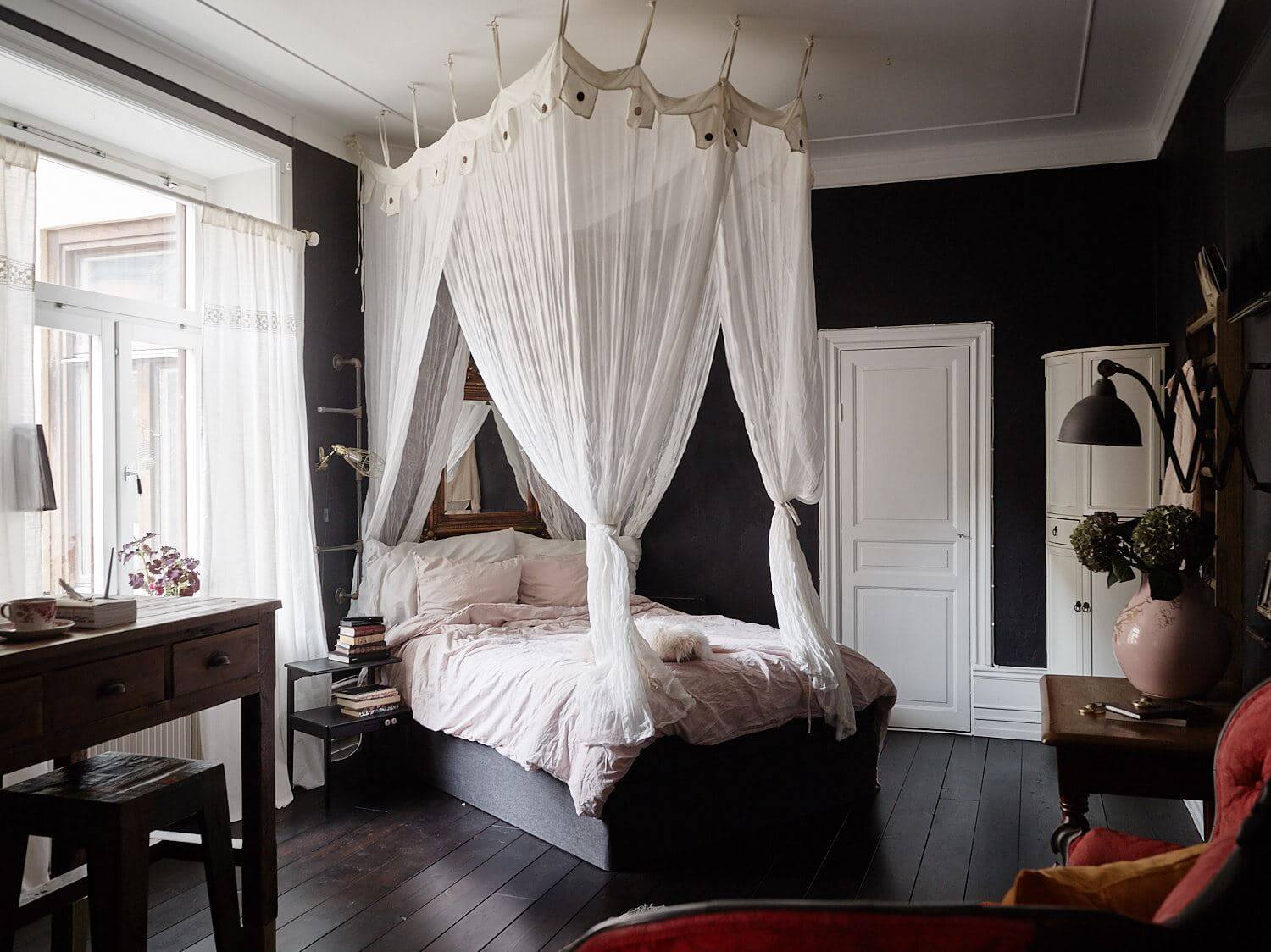 Another studio where they dared to go black. The owners of this small space created a Gothic style studio with black walls and vintage decor.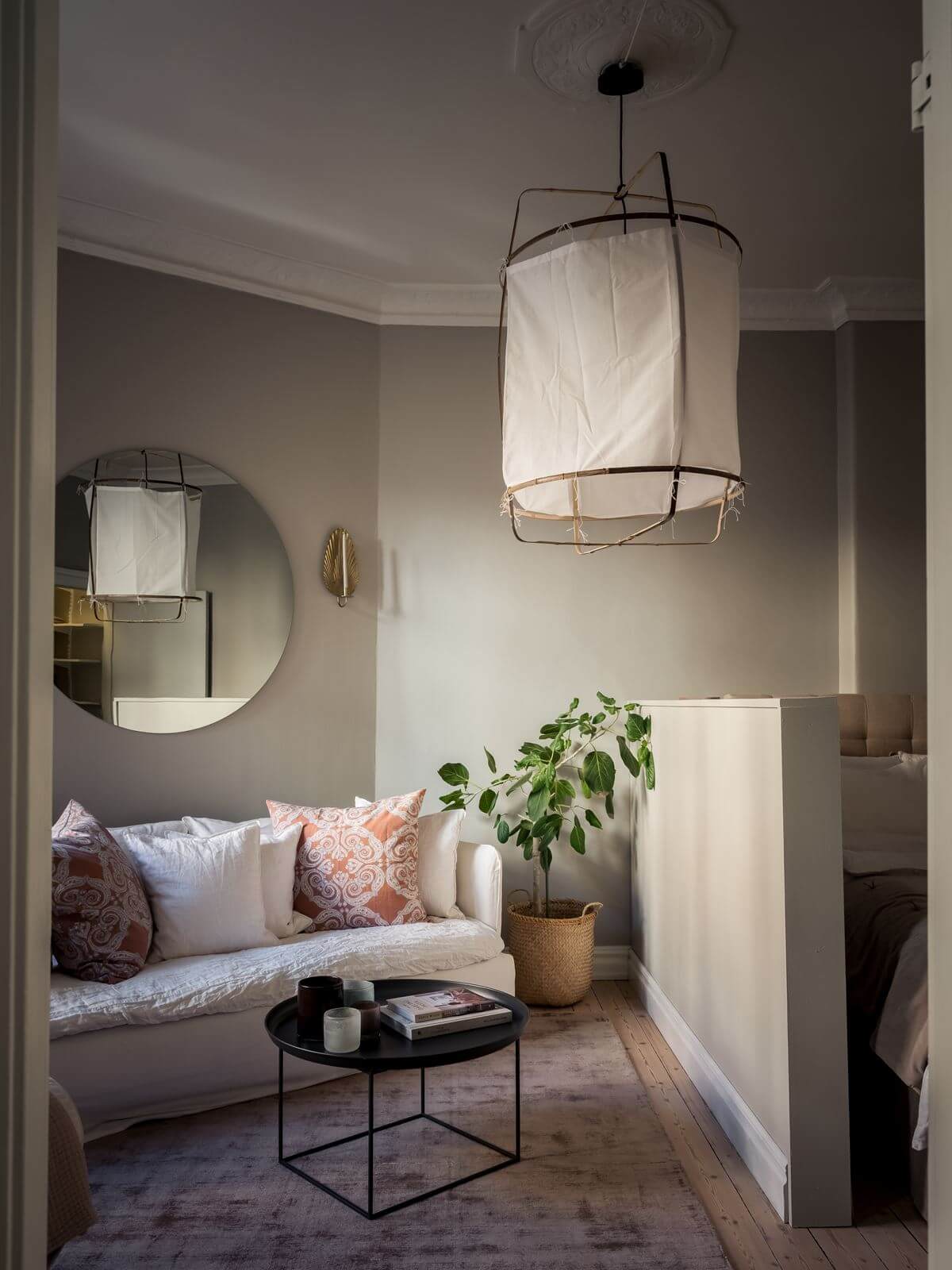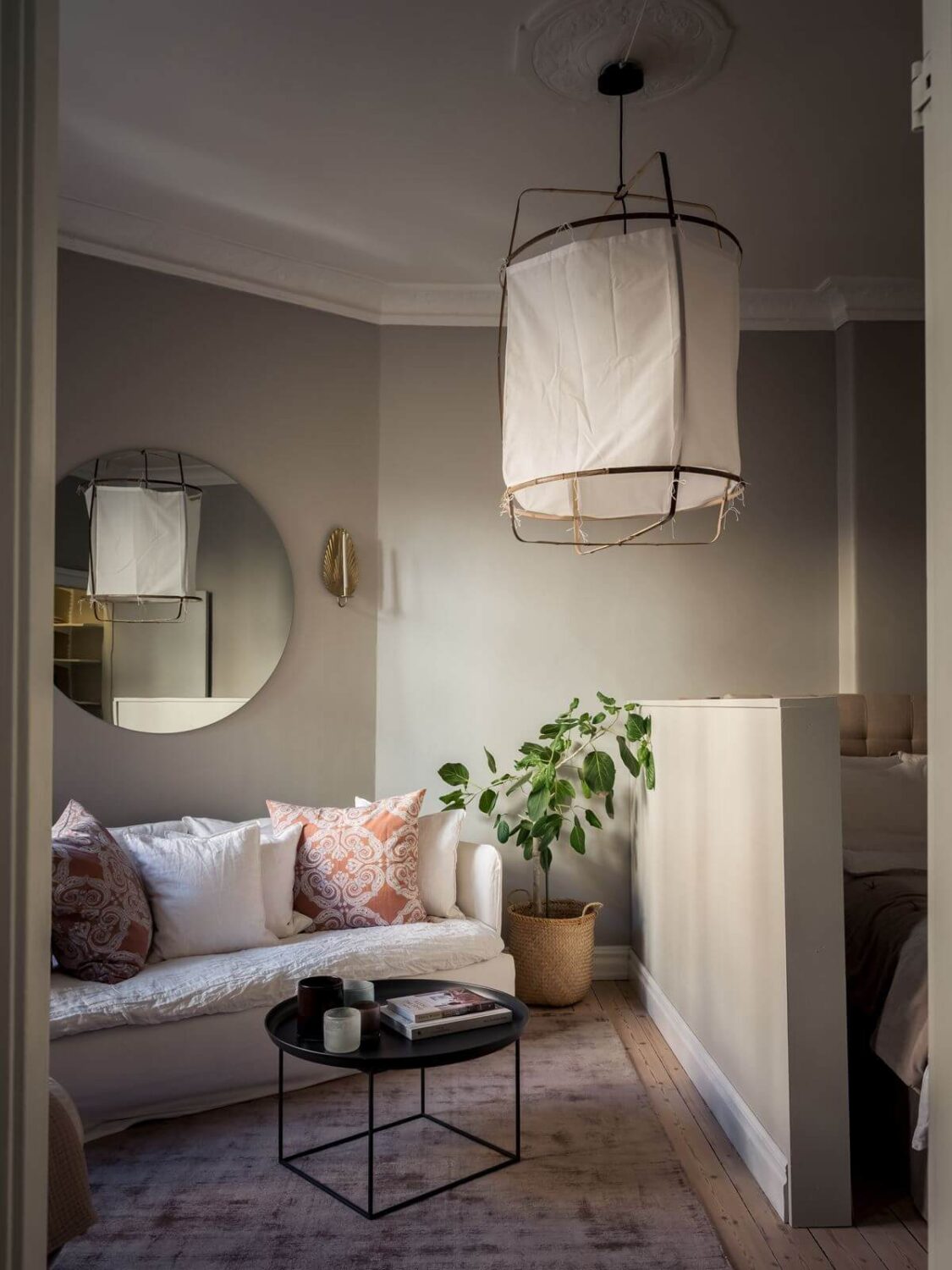 In a studio apartment you live and sleep in the same room. Sometimes you are lucky when the house has a separate kitchen and this Swedish studio has a large kitchen space with a balcony.
Multifunctional furniture is important in a studio apartment and in this studio they created a seating area that can also work as a dining area.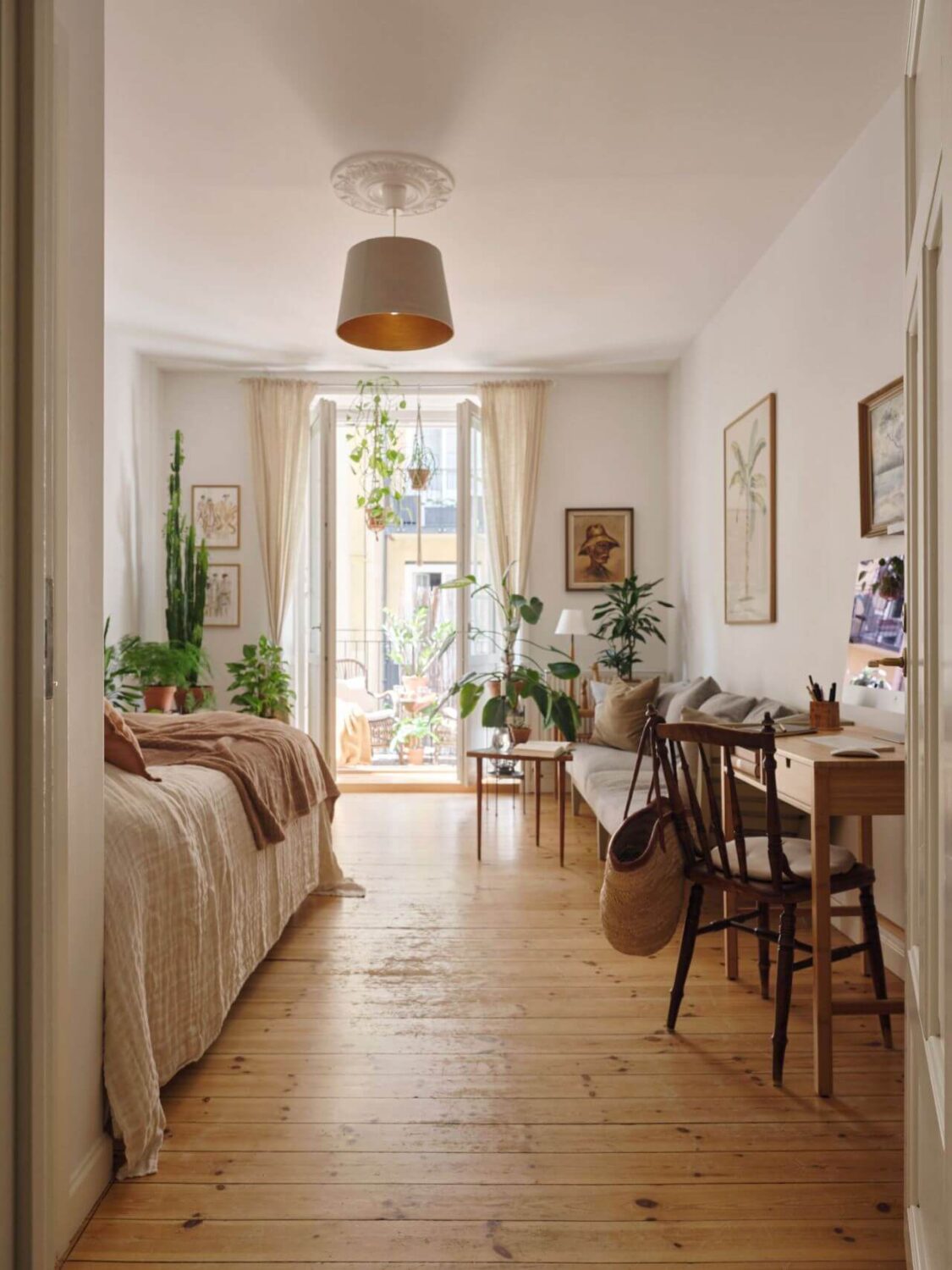 A calm natural look in this Scandinavian apartment with wooden floors and earthy color accents.
These were, in my opinion, the best studio apartments of 2022. If you want to take a look at the best spaces of previous years you can check out the entire best of category by clicking here.