Christian Siriano x Sherwin-Williams Color Collection 
Luxury fashion designer Christian Siriano has collaborated with leading paint brand Sherwin-Williams for a limited-edition color collection. The Christian Siriano x Sherwin-Williams color collection features thirty hues that make home a shade more fabulous.
Christian Siriano is more than a fashion designer; he also ventures into interior design. His Sherwin-Williams color collection reflects his design aesthetic which is clean and modern while also warm and elegant.
The thirty Sherwin-Williams colors range from light neutrals like white and beige to bolder and warm tones like terracotta, dark blue, and pink shades. And the color collection includes Evergreen Fog (Sherwin-Williams Color of the Year 2022) and Redend Point (Sherwin-Williams Color of the Year 2023).
The collection is created for both homeowners and designers who want to create nature-inspired rooms in their indoor spaces. The color groups will feel modern and clean while also creating a warm atmosphere in a space.
The collection consists of two Peel & Stick paint sample kits for easy application and evaluation. There is a homeowners kit with Christian Siriano's top six color shades. And a designer kit with six exclusive colors available in the Emerald® Designer Edition™.
The inspiration for the color collection comes from nature. "When you see things that are natural, it's not just one color. There are so many tones."
The Christian Siriano x Sherwin-Williams Color Collection
Thirty color tones that are serene, warm, modern, and natural. Every paint color will work great as a natural color base for your room, and the deeper hues work great as an accent color.
"I want people to feel like they have diverse options within my world. There's a color for everyone in this collection." Christan Siriano
"We live our lives in our spaces. They're our sanctuary, so they should be just as fabulous as when you put something on your body and walk out the door. Home should feel the same way." Christian Siriano
Interior Inspiration Using the Christian Siriano Color Collection
The thirty colors in Christian Siriano's color collection are much-loved Sherwin-Williams colors that have been frequently used in people's homes around the world. Here are some examples using some of the colors from Christian's collection.
Pure White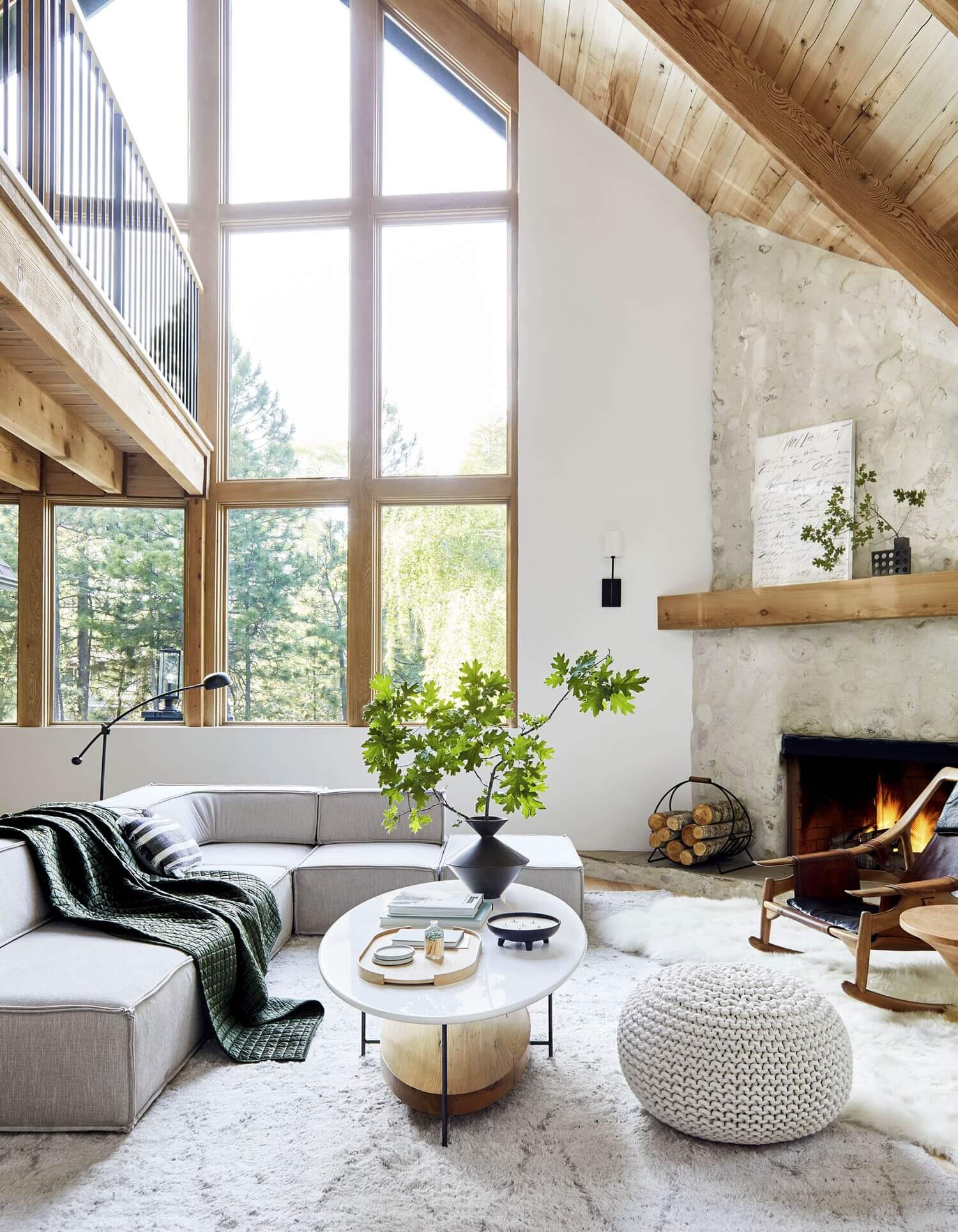 Interior stylist Emily Henderson used Pure White by Sherwin Williams in the living room of her Mountain House. This bright white tone creates a fresh look in combination with the concrete and wood in her Scandinavian-inspired living room.
Evergreen Fog
Evergreen Fog was Sherwin-Williams Color of the Year in 2022. Evergreen Fog is a nourishing, sophisticated gray-green hue that is reassuring and freshens a space.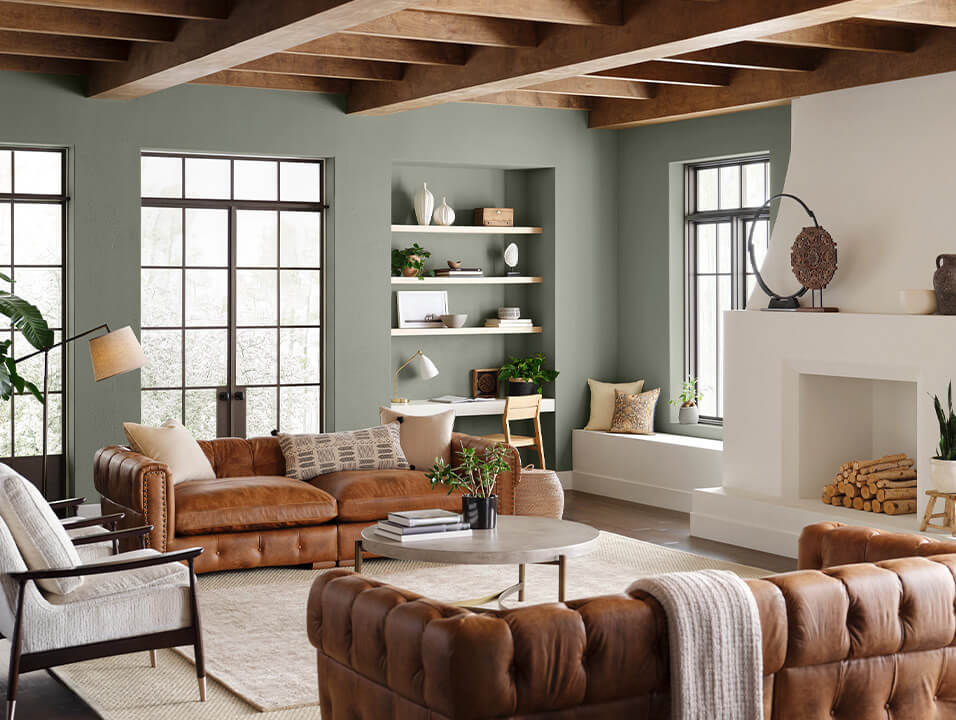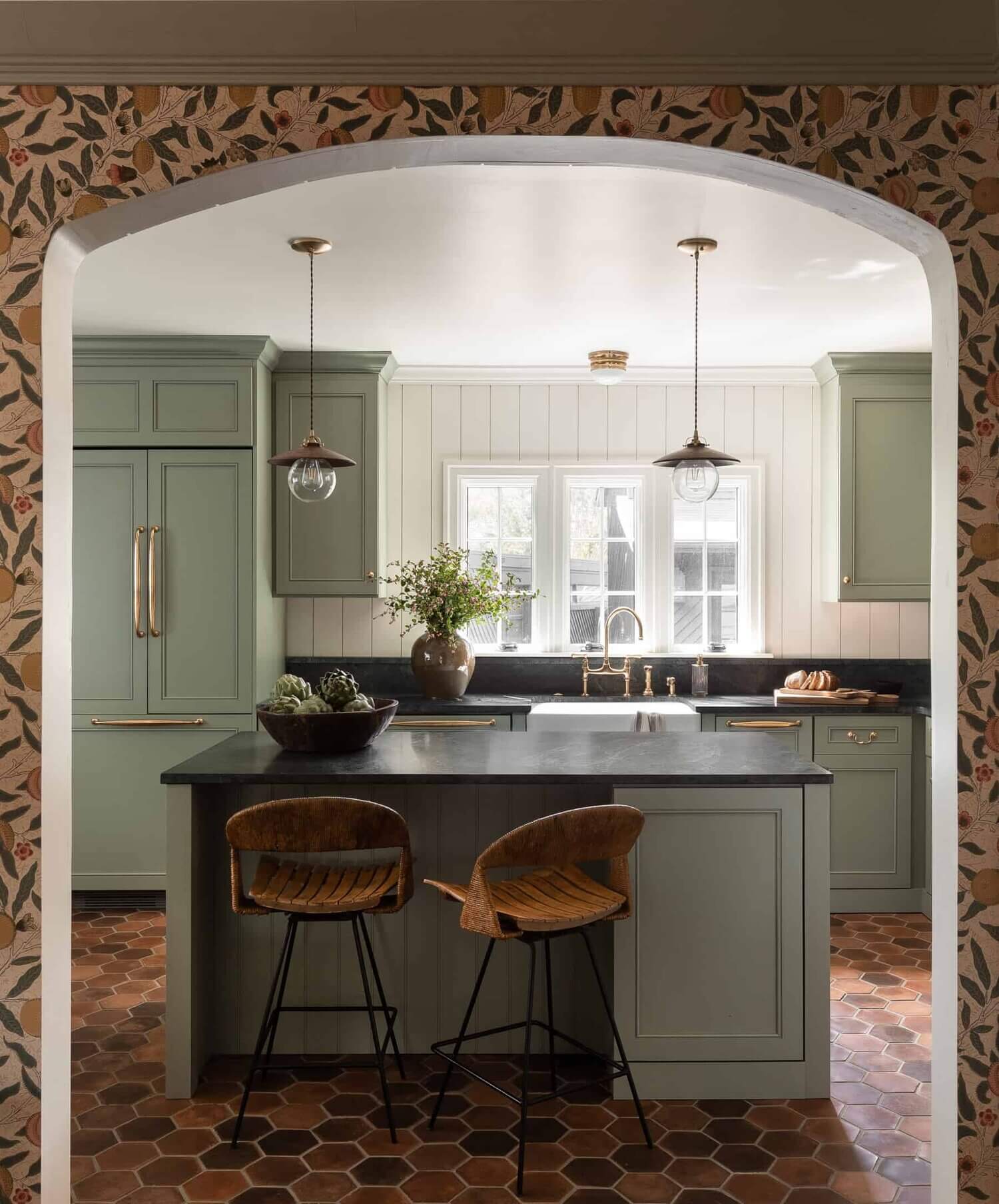 Interior designer Heidi Caillier used a similar shade to Evergreen Fog for the kitchen cabinets in her Washington home. The cooler green shade works perfectly in combination with warm terracotta floor tiles.
Redend Point
Redend Point is the Sherwin Williams Color of the Year 2023. Redend Point is a warm blush shade that works as a warm neutral or as a warm color accent combined with cooler tones.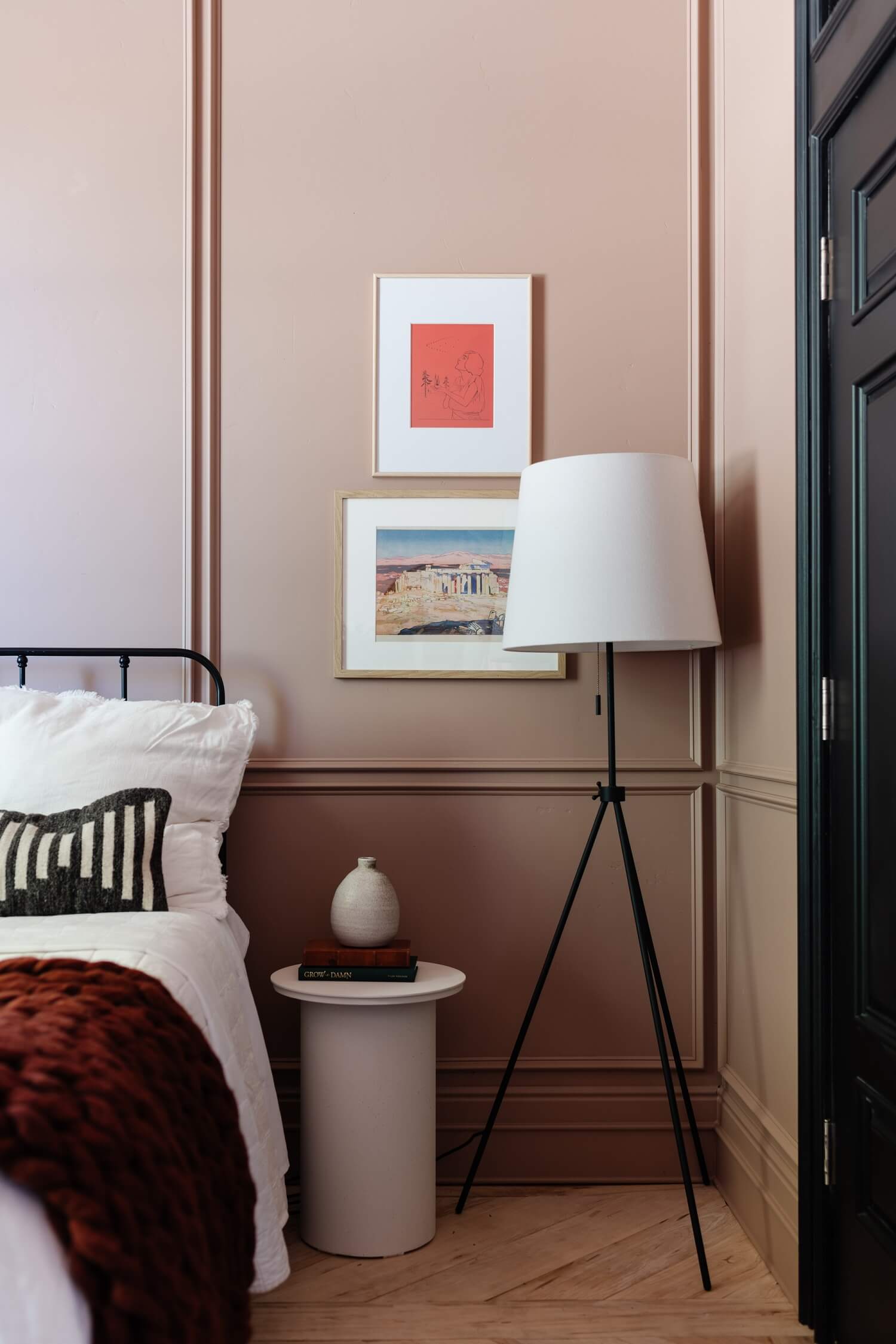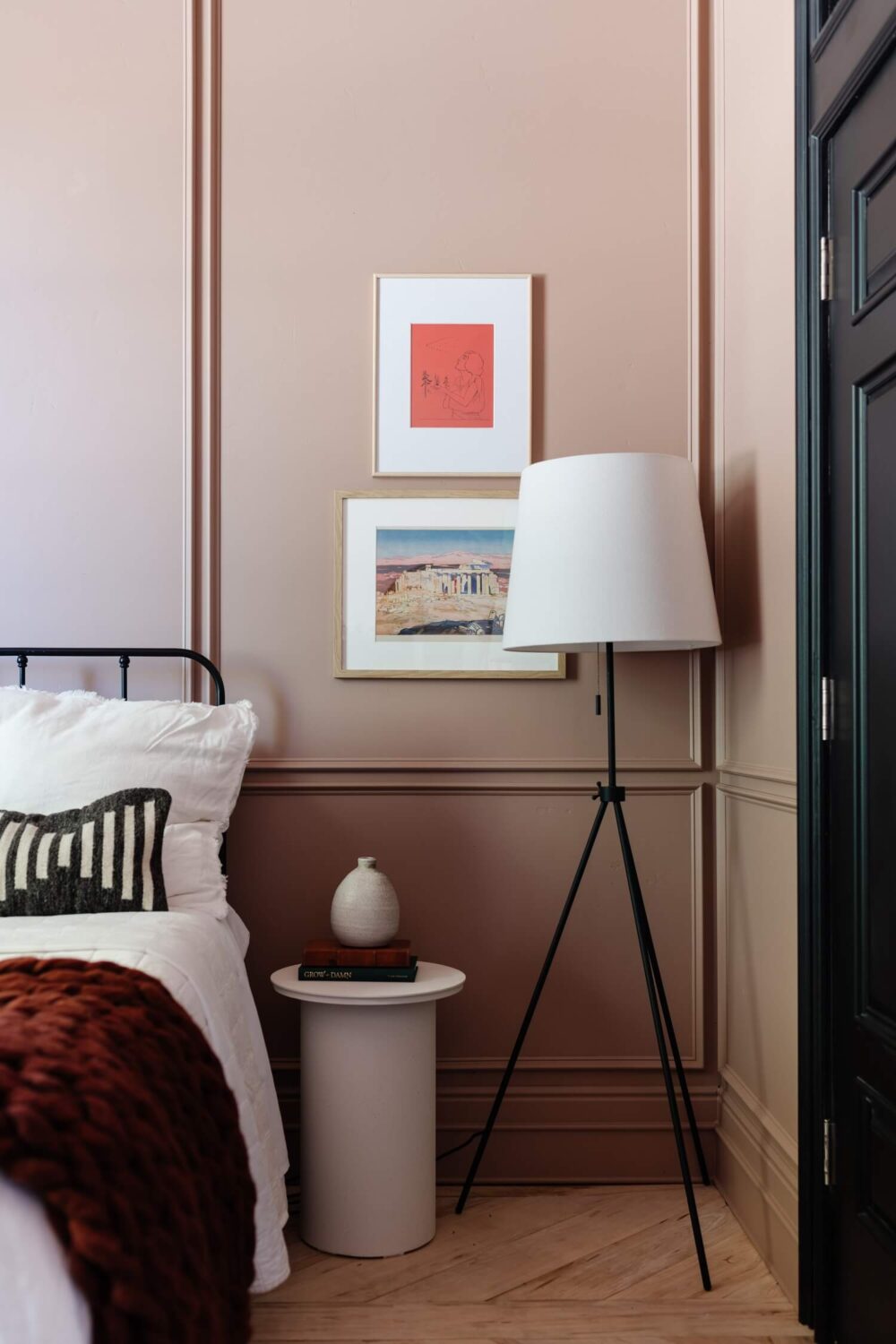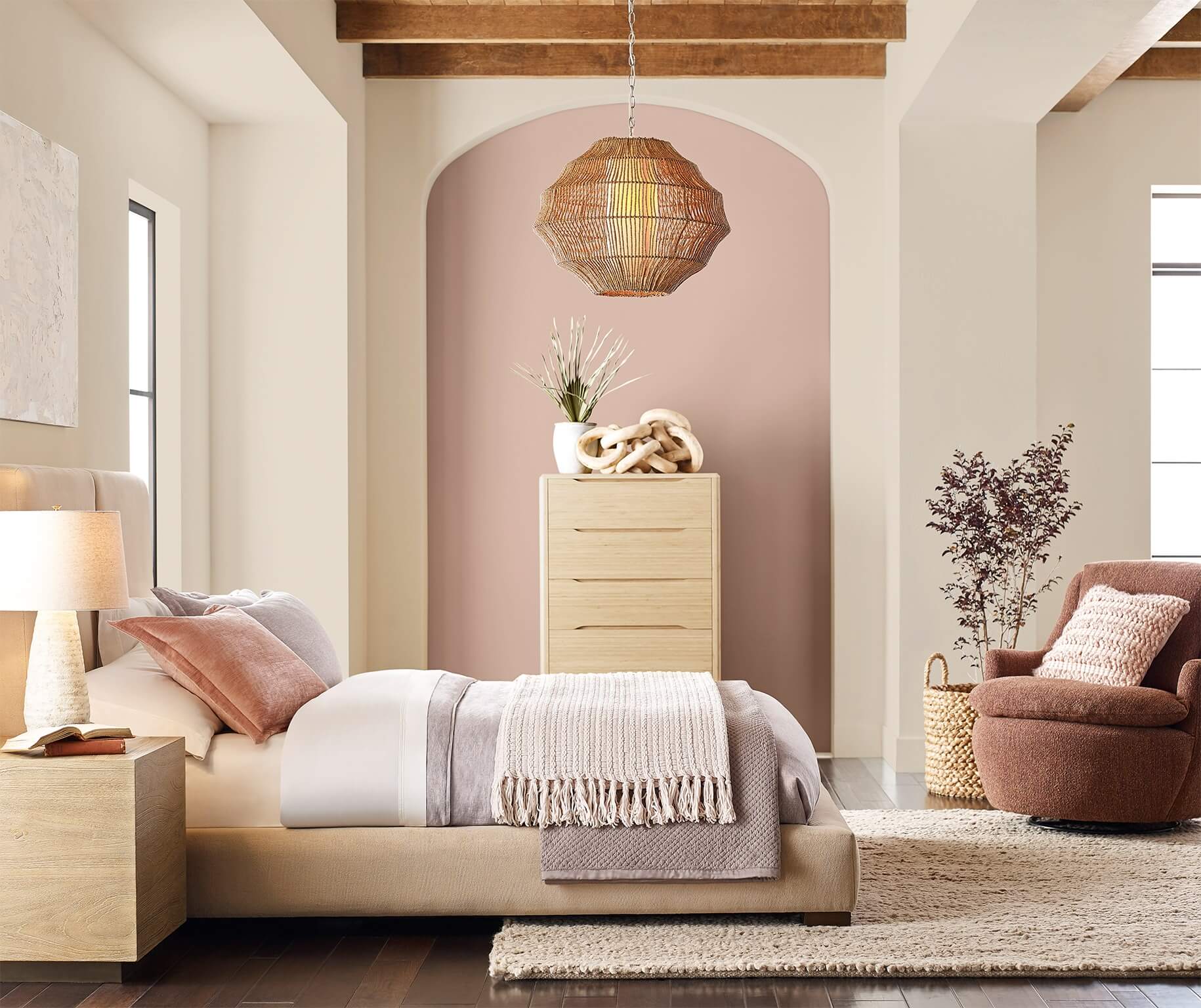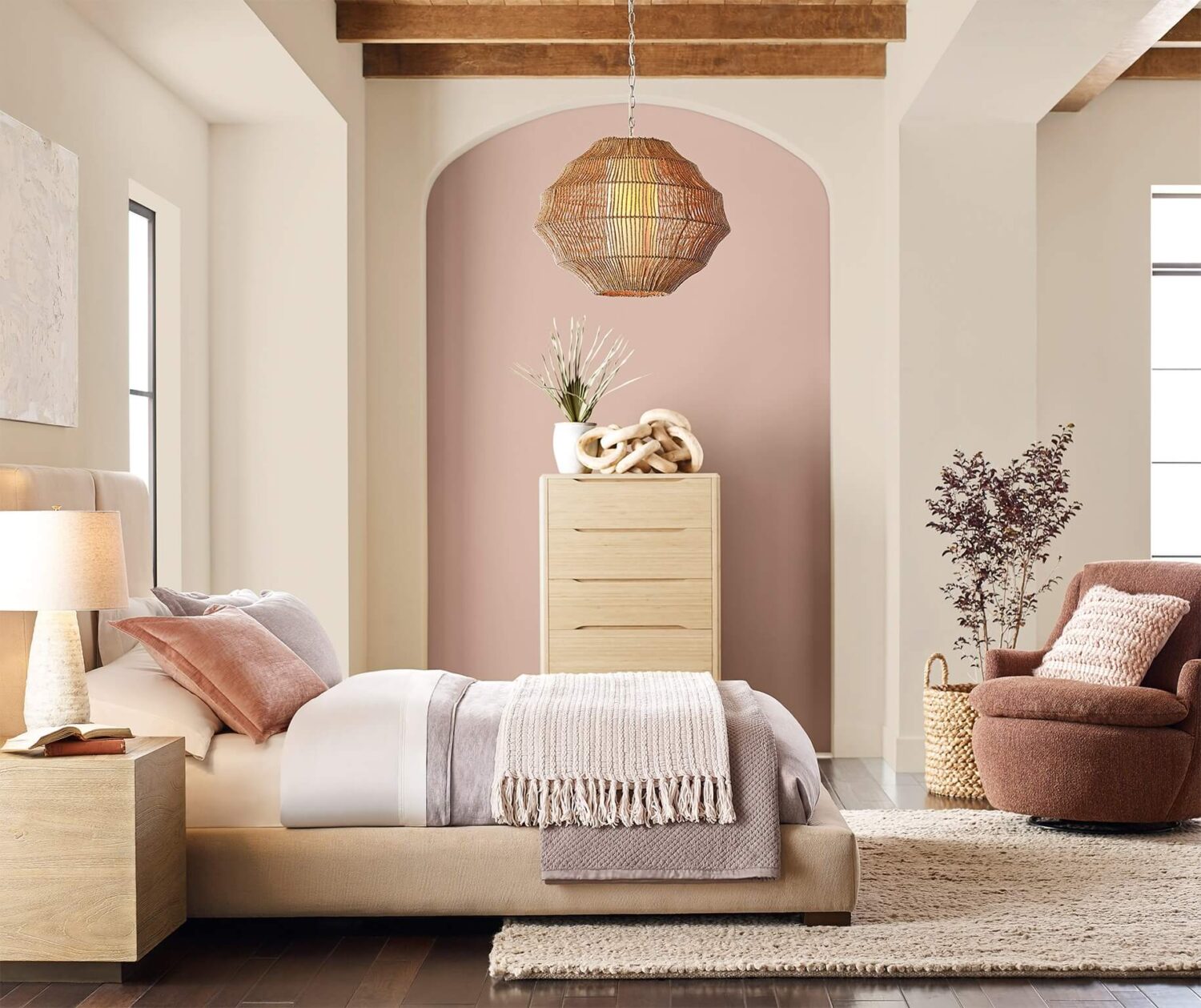 Read more on how to style your home with Sherwin-Williams Redend Point
Succulent
Can you ever go wrong with green? Sherwin Williams Succulent is a wonderful green shade that looks great on walls but also as a kitchen cabinet color, as this kitchen shows.
After the Storm
A dark blue hue like After the Storm adds a moody, classic tone to a room. These dark blue rooms show the appeal of dark blue in your interior.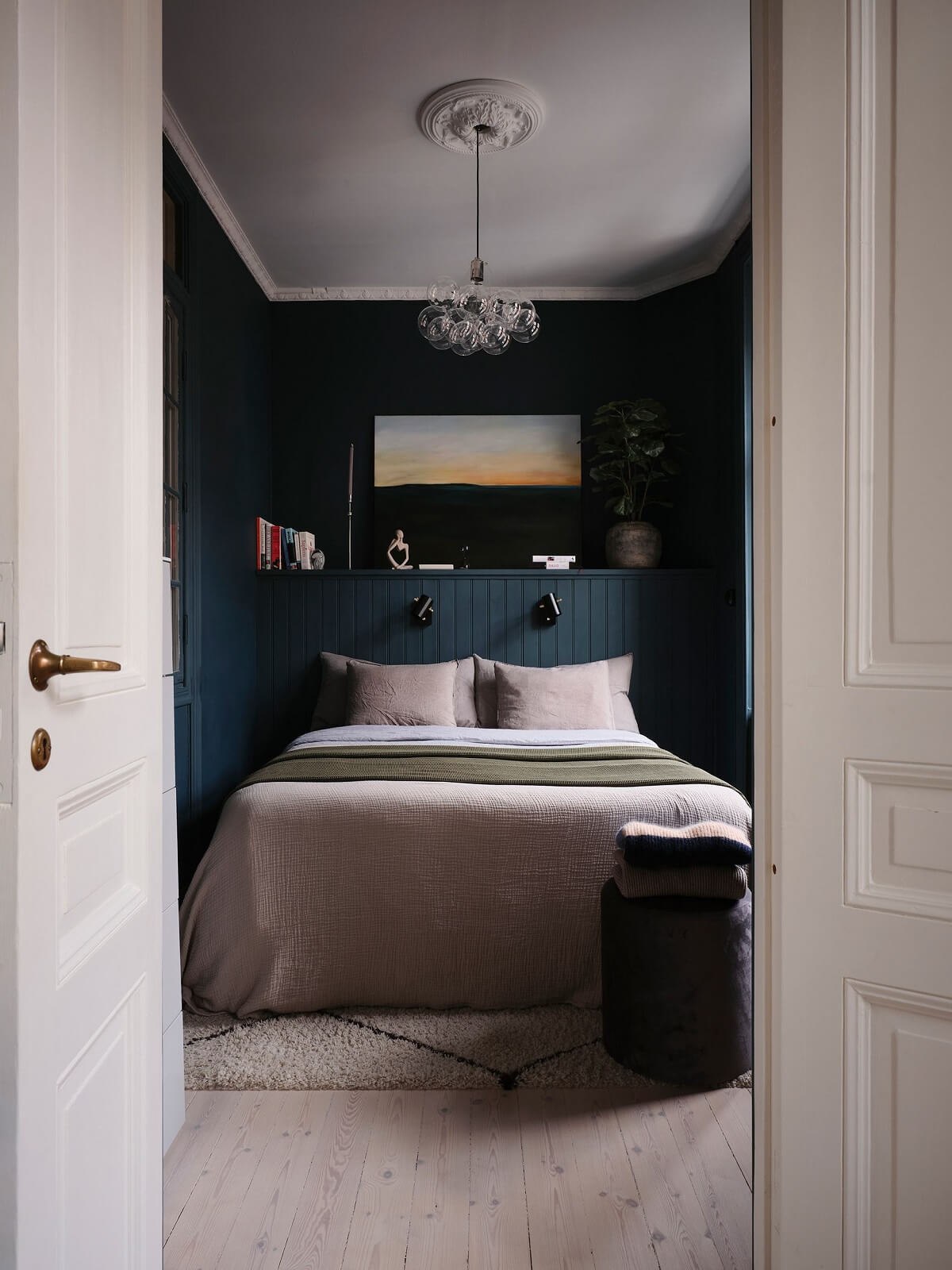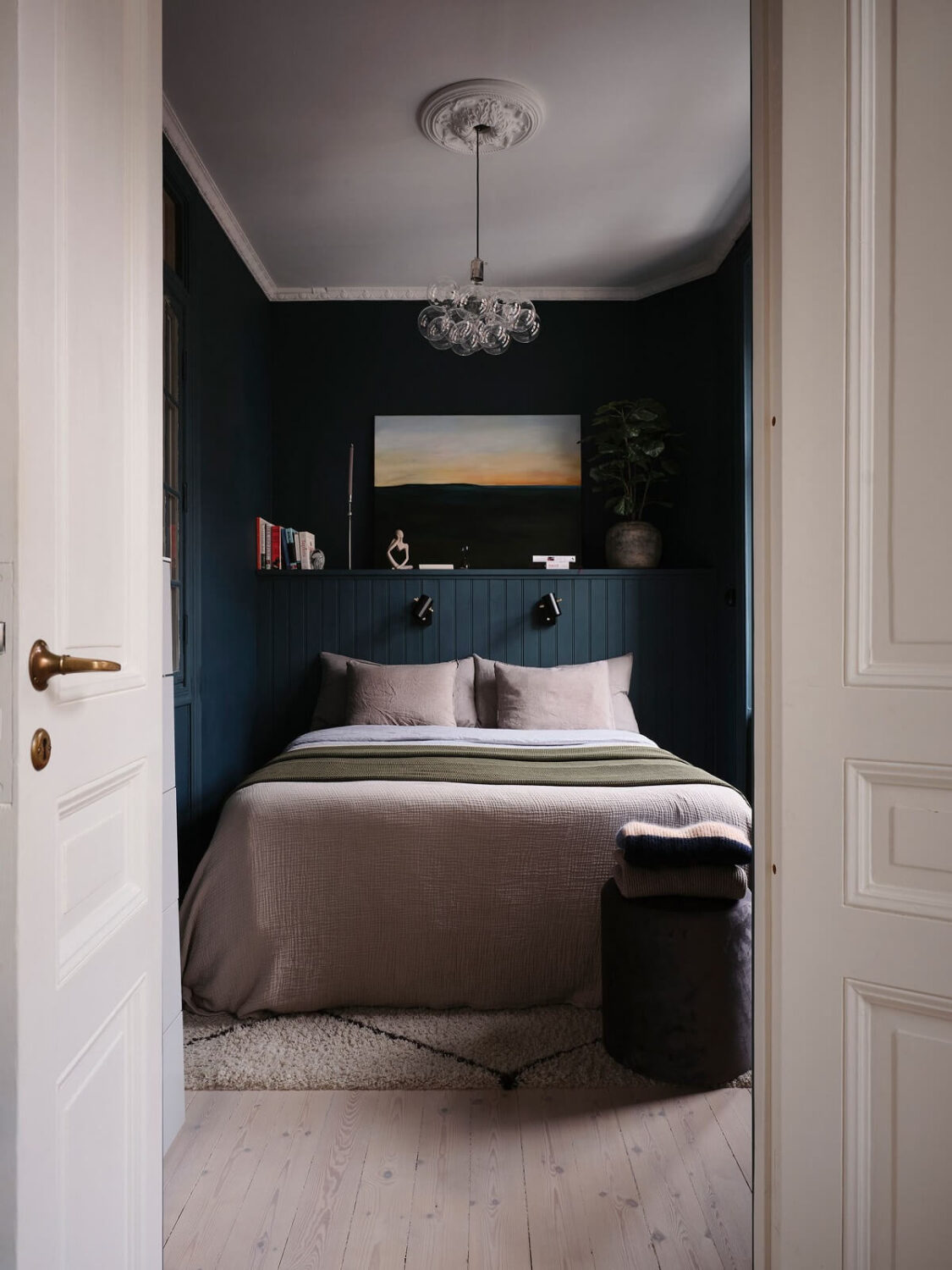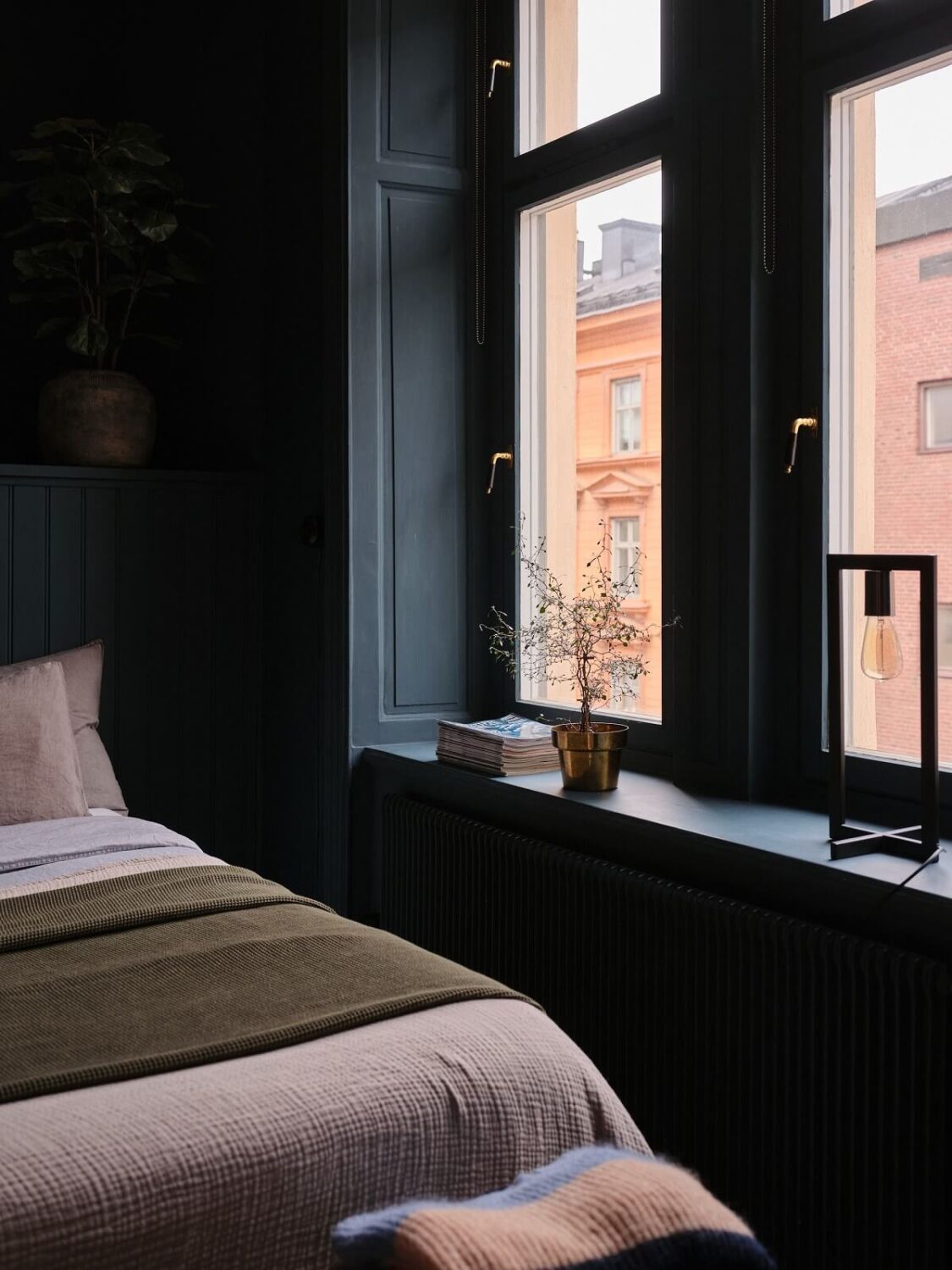 Even though this bedroom is very small, the owners of this home weren't afraid to add a dark paint color to the room, creating a cozy snug effect.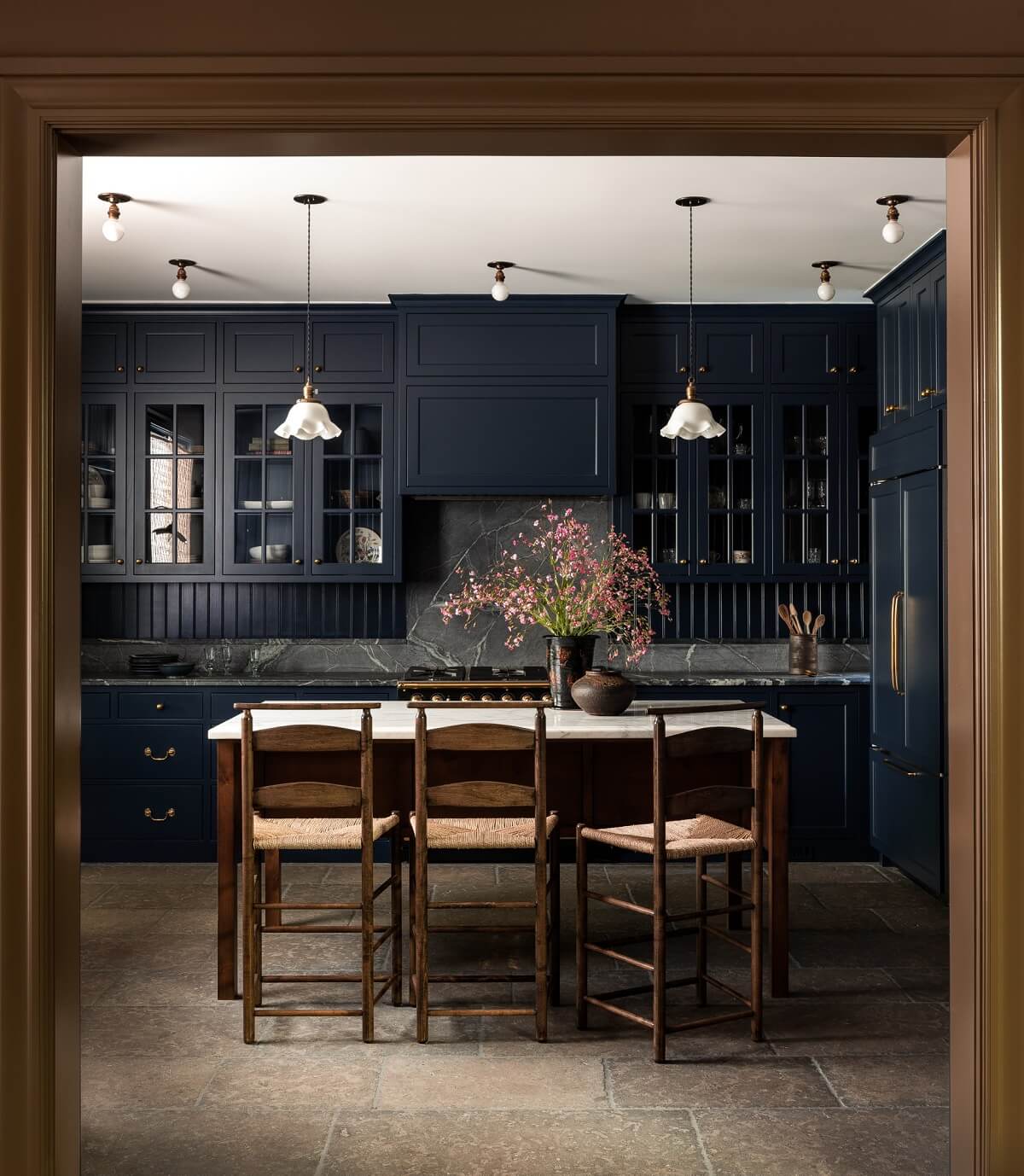 A dark blue shade like After the Storm is also perfect for creating a classic kitchen design. This kitchen in a San Francisco home designed by Heidi Caillier shows the beauty of dark blue kitchen cabinets.
Beach House
Create a welcoming glow in your space with this light, warm brown. Perfect for generating feelings of togetherness in a kitchen or living room.
Inkwell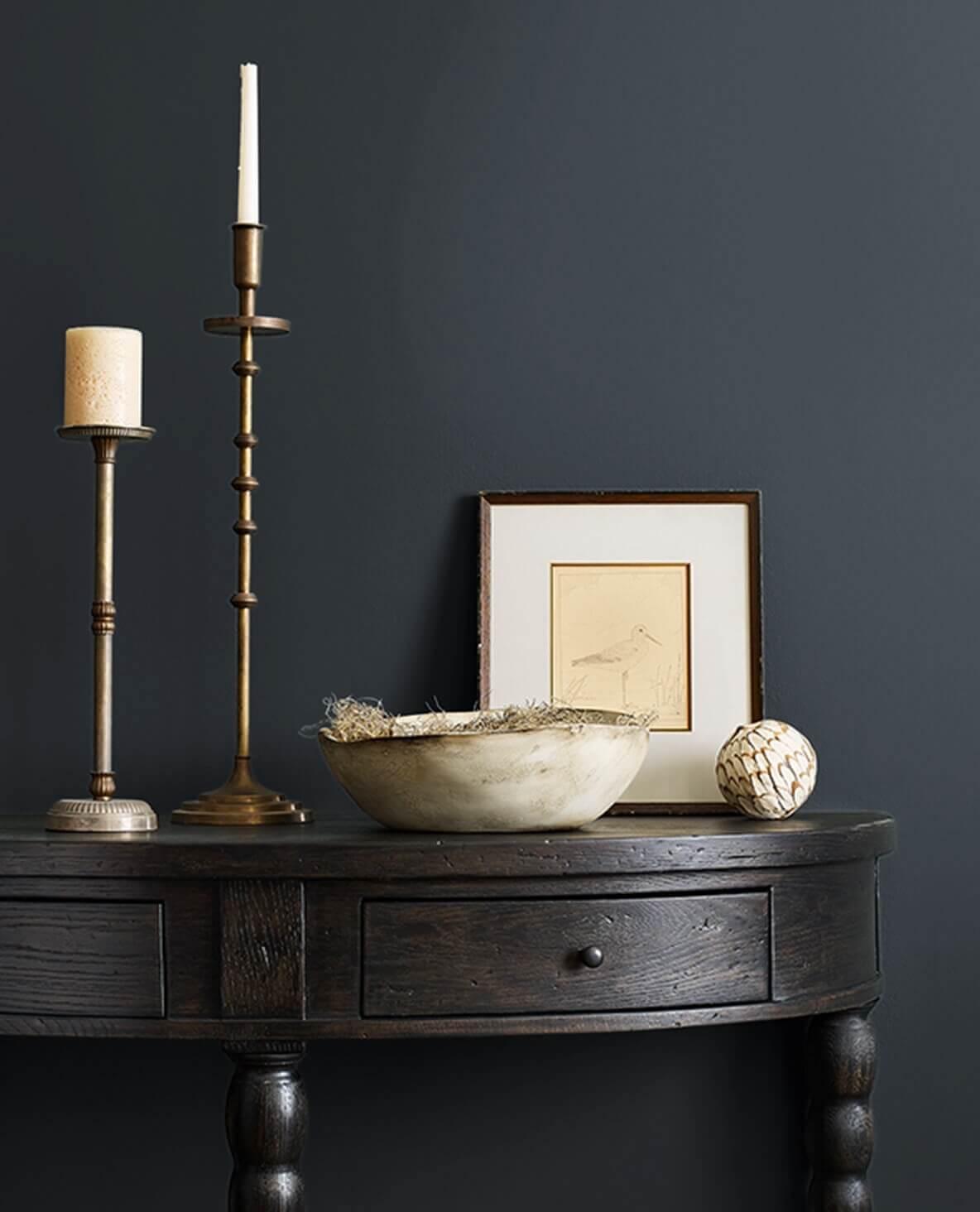 Sherwin William's Inkwell is a dark blue shade that adds a moody tone to any room.
I hope this post gave you ideas on how to use the Christian Siriano color collection in your home. Shop the Christian Siriano x Sherwin-Williams collection on the website