A Pink Studio Apartment with a Midcentury Kitchen
Sometimes you're in need of a good dose of color. And today, I will give you a color fix with this lovely Scandinavian studio apartment where every wall is painted pink.
The apartment was built in the middle of the 20th century, and it still shows original details like the herringbone parquet floor, marble windowsills, and the original midcentury kitchen.
The 35 square meter apartment is divided into two rooms with a combined living room and bedroom and a separate kitchen. The combined living room and bedroom also has access to a balcony, so in the summer months, you can extend your living space outdoors.
When you sleep and live in the same room you would like to divide the space into a living area and a sleeping area. In this studio, they added a subtle division by adding a large rug to the living area that defines the living space.
Light floods into the room thanks to the large window. The pink walls in the room are decorated with plenty of artwork and posters that add a personal touch to the home.
There's no need for a big wardrobe in the room as a built-in closet is attached.
The hallway connects to two rooms of the apartment. It is painted in a warm brown shade, and to maximize storage space they added a shelf above the door. The owners are not wasting any space.
The kitchen has preserved original furnishings that are painted in a pleasant pink shade. The cabinets have different dimensions combined with open areas that can be furnished with decorative and practical shelf storage.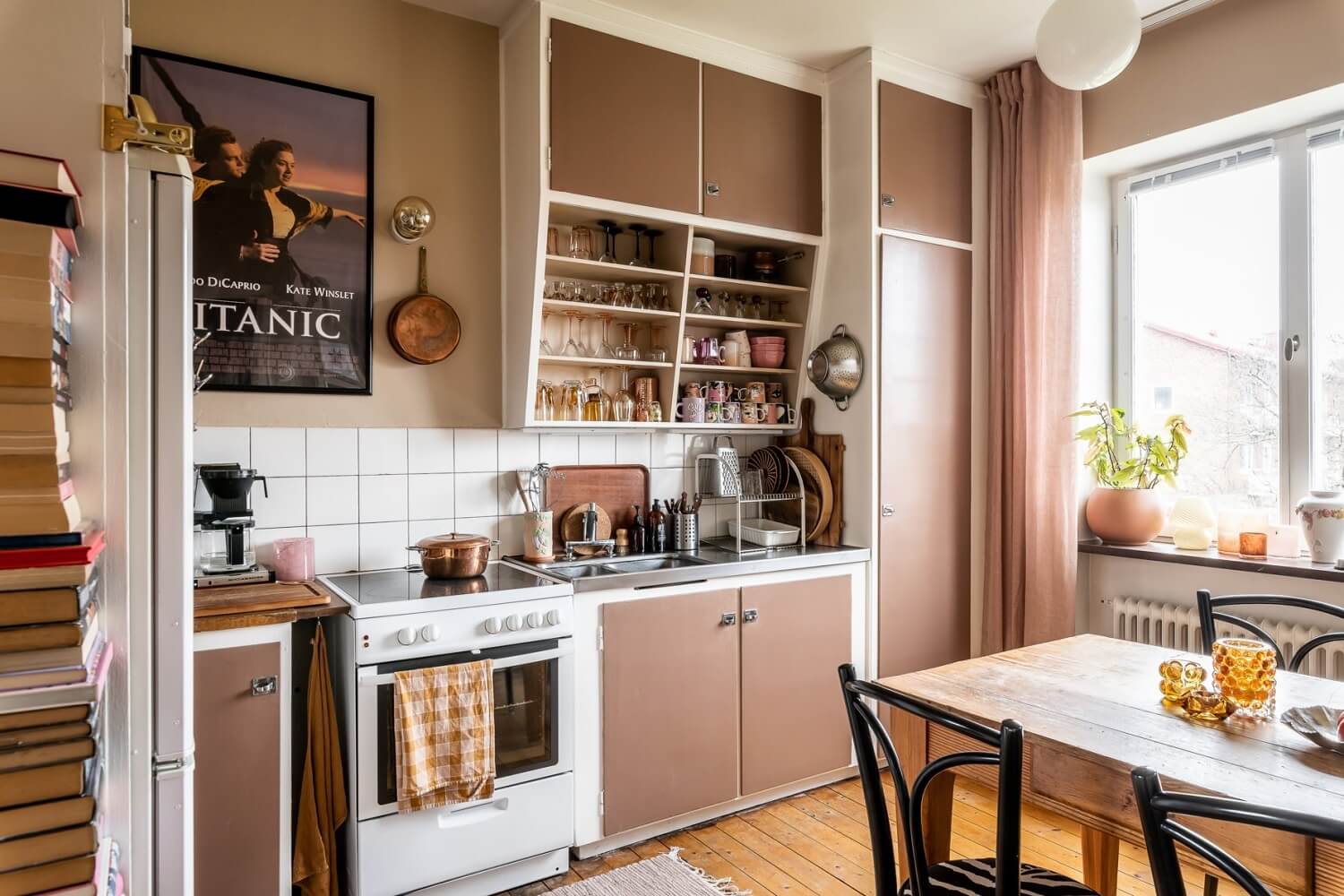 Do you love midcentury design? Take a look at this pink and green midcentury with an original kitchen.
The kitchen is big enough for a dining table that seats four. The walls in the kitchen are painted in a warm beige shade that looks wonderful in combination with the pink cabinets and curtains.
Take a look at these pink studio apartments: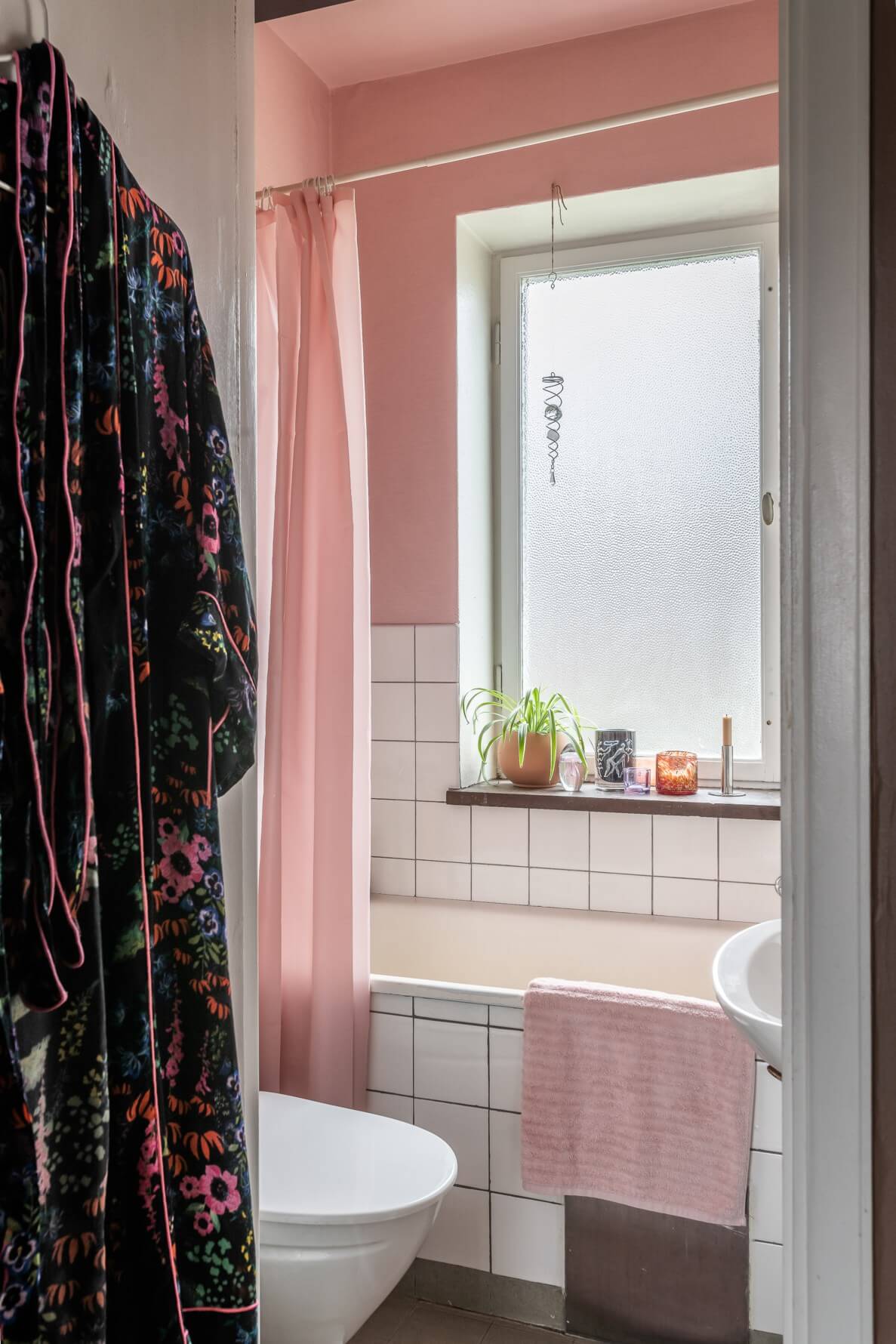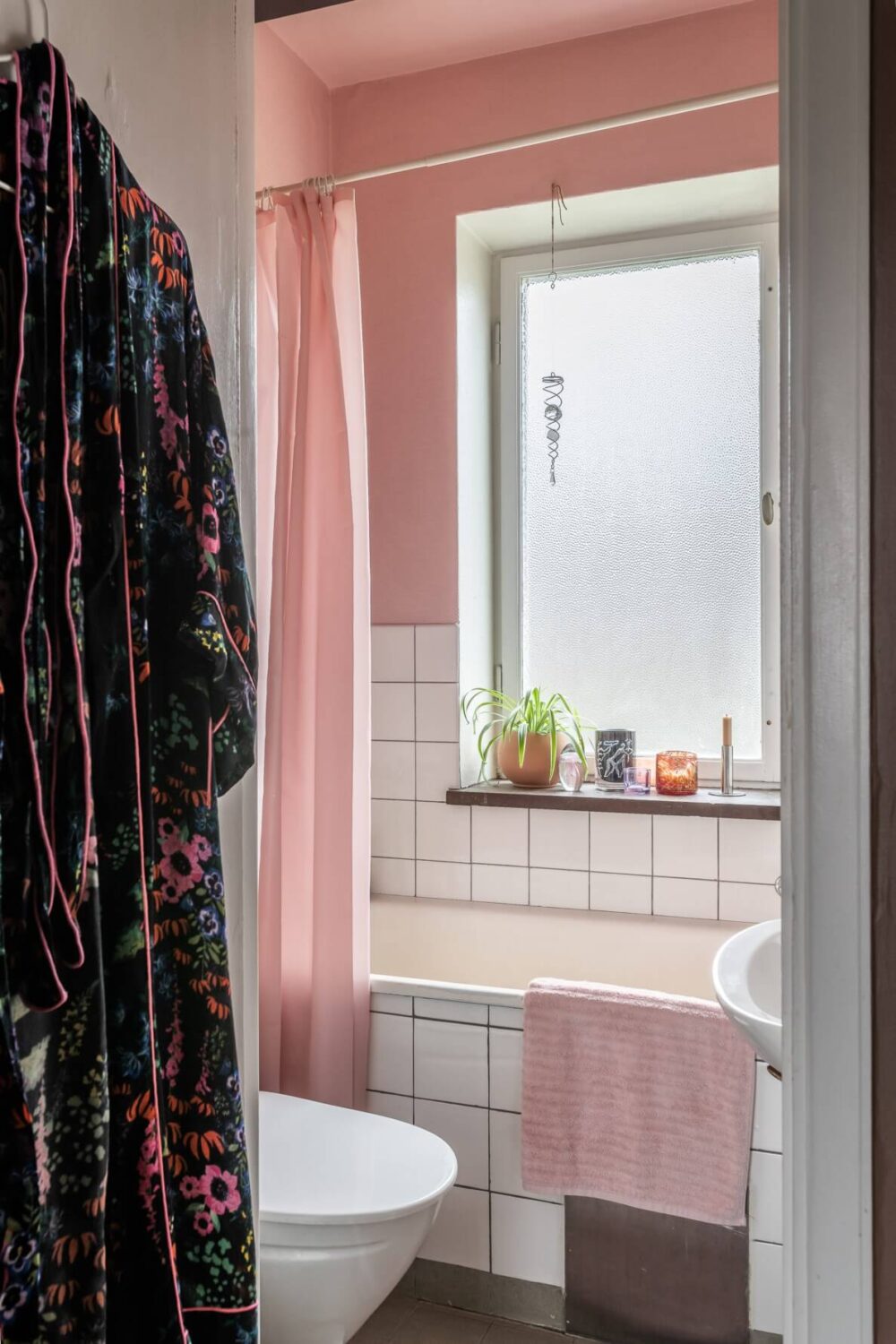 This small but lovely home is now for sale at Lundin.