The Bookworm Cabin in Poland
Do you love books ánd cabins? Then I'd suggest you stay here and take a look at this blog post where books and a cabin come together.
The Bokworm Cabin is created by a Polish architect and entrepreneur to use as a respite from hectic day to day life. Here you can sit back, read, watch and relax.
The cabin is located in the woods, only 45 minutes from Warsaw. But you find yourself in a completely different world when you stay at The Bookworm Cabin.
The cabin is designed by architecture firm POLE Architekci. And owner Marta Puchalska-Kraciuk, who is an interior architect at Moszczyńska Puchalska, put her own stamp on it.
The cabin is small but with the 16ft high ceilings there is plenty of room for a loft. The ground floor is 269 square feet and the loft, which houses the bed, is 108 square foot.
There are bookshelves everywhere you look. Owner Marta added these to create that true home library feeling.
Do you love book-filled rooms? Take a look at this blog post for more home library ideas
The kitchen's plywood cabinets are hand made. And it is hand-impregnated with microcement.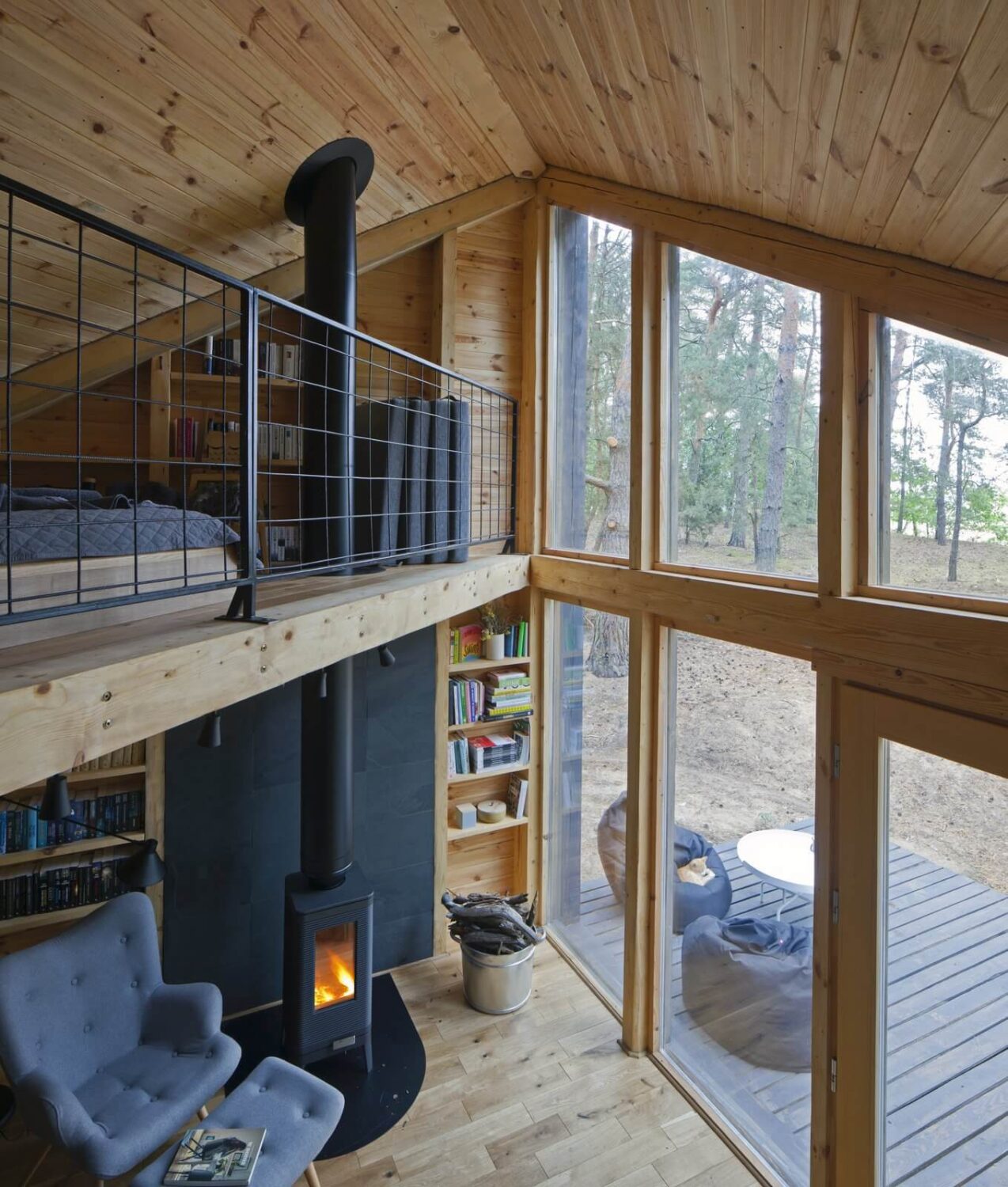 Under the stairs you will find the small bathroom.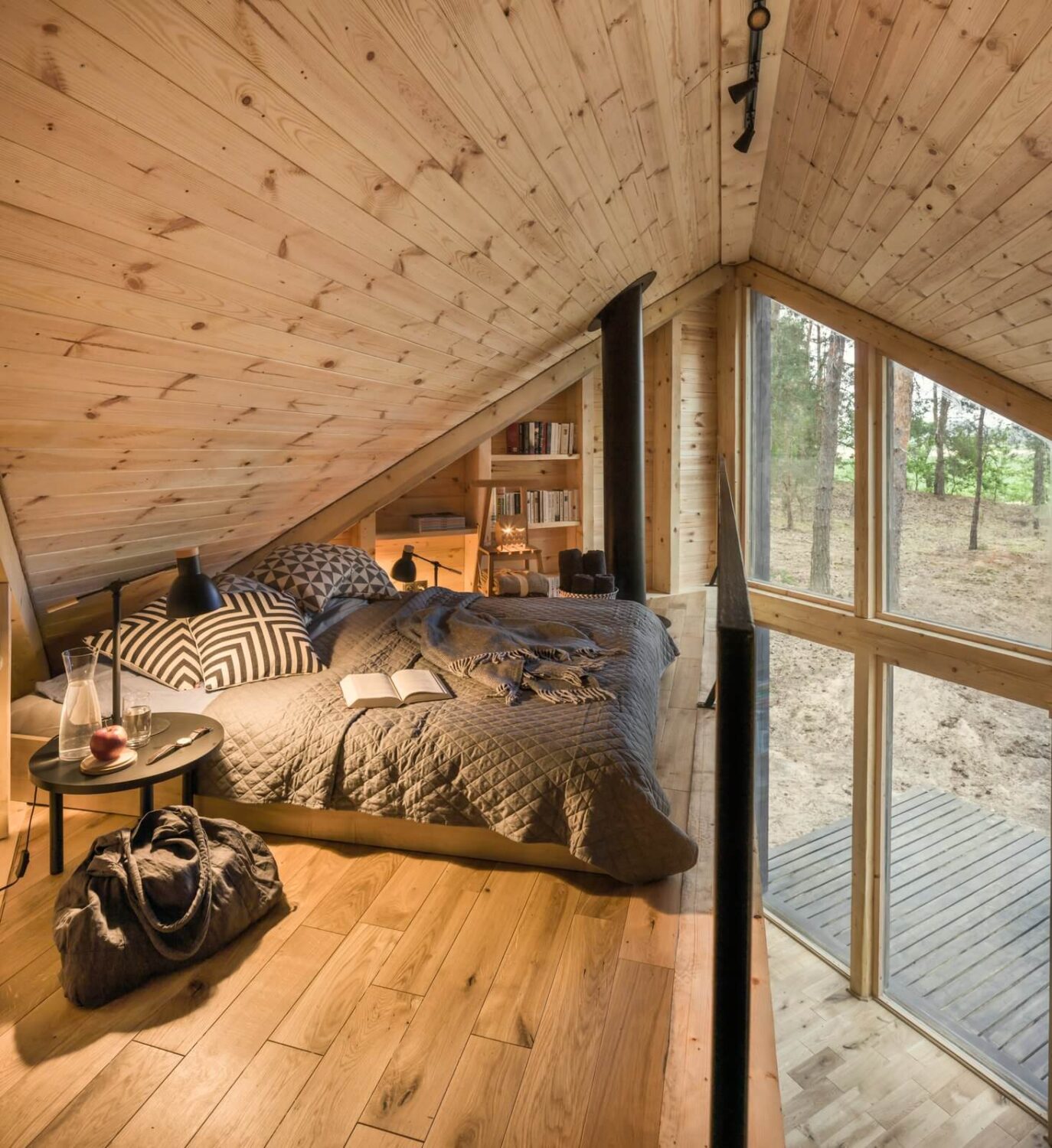 The loft is cozy and of course it has bookshelves. The floor to ceiling windows give you a wonderful view from your bed.
Take a look at these cabins:
The cabin can be completely closed off with these large pine shutters.
Even though they built the cabin for themselves. You can also rent this cabin if you want to spend a few days without phones (there's no WiFi) and with books and nature.
photography by Piotr Bednarski