Valspar Color of the Year 2024: Renew Blue
In previous years, Valspar would choose twelve Colors of the Year. But for 2024, they have simplified their choice and only choose one. Renew Blue is the Valspar Color of the Year 2024.
Renew Blue is a balanced blue color with a touch of grayed sea green that focuses on wellness and comfort. The blue shade sets a restful and meditative mood in any room of the house. The color experts of Valspar carefully selected Renew Blue as their 2024 color as they found that consumers seek consistency in their homes and work to find balance where it matters.
According to Valspar, homeowners are looking for ways to make their homes uplifting places to relax, recharge, and entertain. This renewed focus on self-care and personal well-being fits perfectly with the color of the year.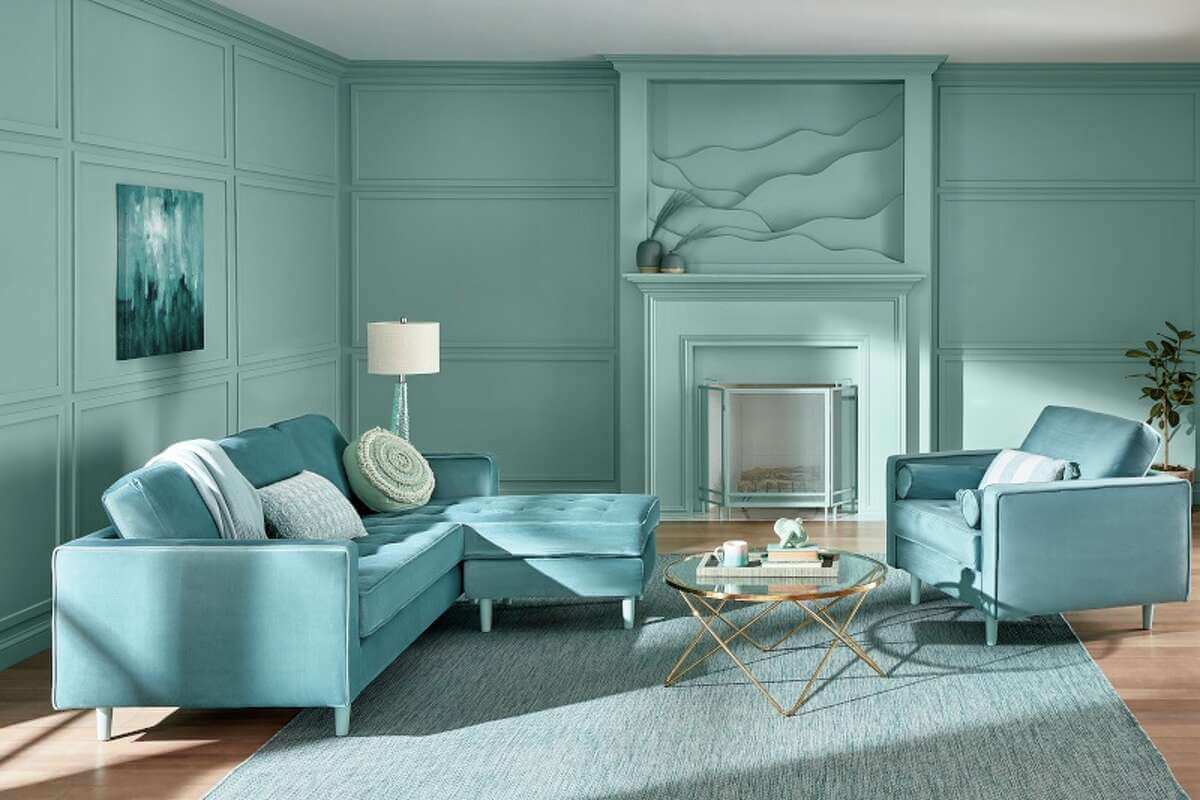 "Renew Blue is an incredibly versatile and all-season shade that anyone can envision in their space. Inspired by fleeting elements like fog, mist, clouds, and glacier lakes, Renew Blue elevates the everyday mood, encourages self-expression, and evokes a feeling of balance and calm, with a twist of unique spontaneity.
Blue is a classic shade that has become the new neutral for today's home and can be mixed and matched to fit a variety of design styles and applications." Says Sue Kim, Valspar Director of Color Marketing.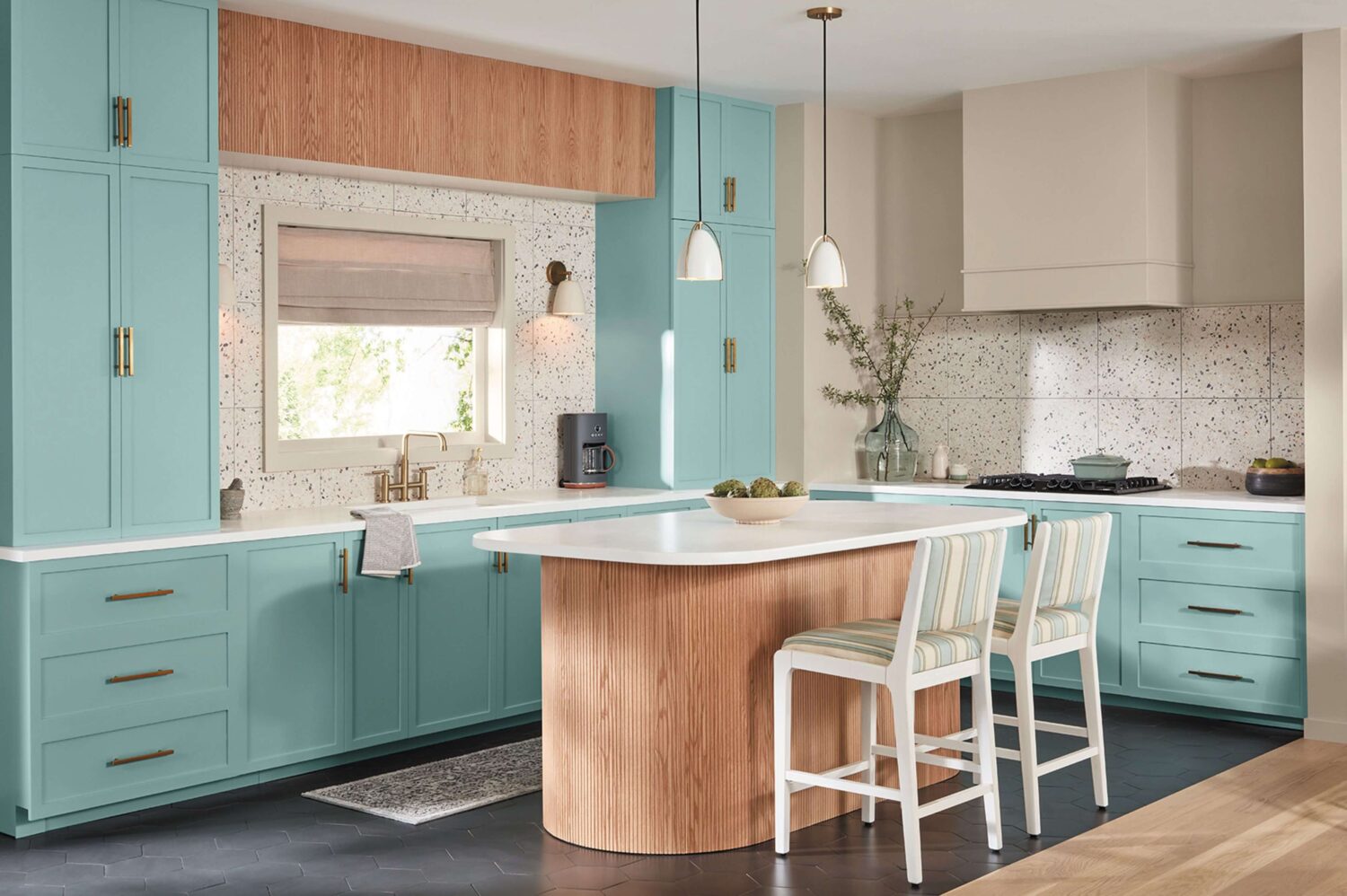 Though Valspar has only chosen one color of the year for 2024,, it offers limitless design possibilities while emphasizing control, consistency, and serenity within the home.
"The 2024 Color of the Year kicks off a simplified approach in color inspiration, our home is a space where we are creating a sense of comfort and slowing down. Having one color adaptable enough to lead any design project helps consumers feel in control of their space and their vision."
Most of us are seeking an end to feeling overwhelmed – less stress, less information, less technology, fewer choices. Simplicity. Here, we can slow down and create the peaceful place we seek.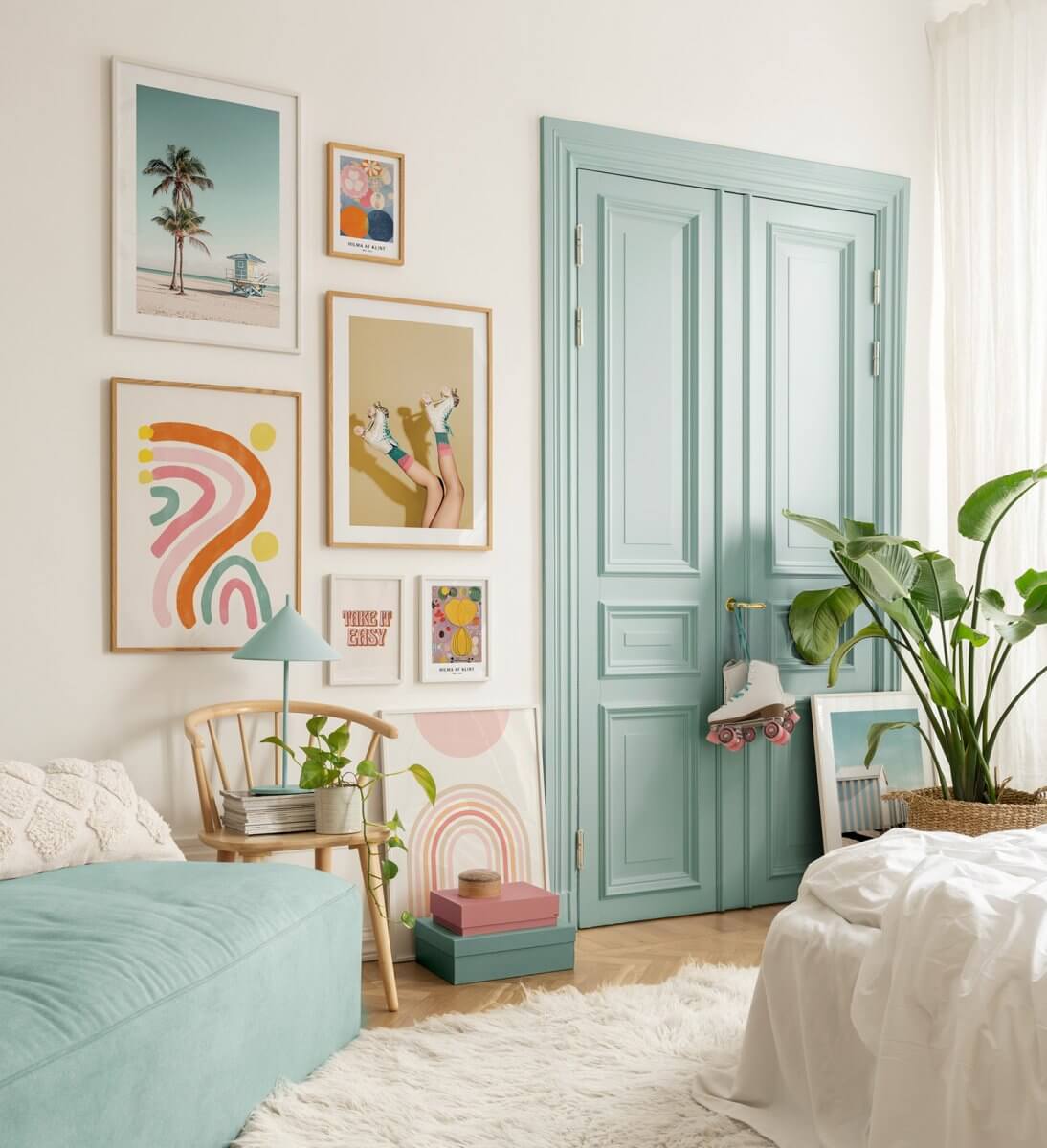 How To Decorate Your Home with Renew Blue
Renew blue can be used in any room of the house. You can add it by painting walls, using blue tiles, or adding blue accessories. Here are some beautiful interiors using blue shades that are similar to Renew Blue.
Renew Blue in the Bathroom
This mid-tone shade has gained popularity in spaces meant for relaxation and rejuvenation, as enriching greens blend with the core blue spectrum, promoting a feeling of personal wellness and peace. From artisanal decorations to classic metallic touches, the evolved concept of wellness transforms the bathroom into a private sanctuary.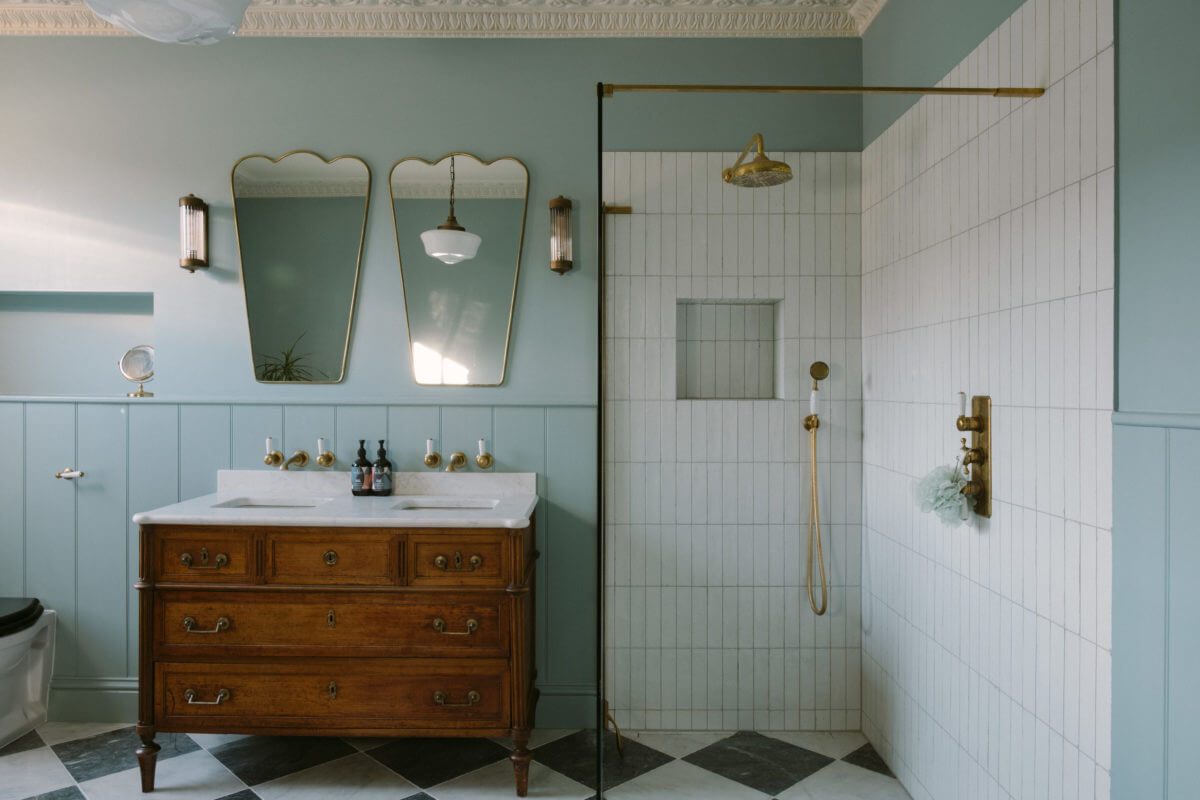 A Victorian home designed by Uns Hobbs Interior Design features this fresh, light blue bathroom. The blue shade is combined with classic elements like a checkerboard floor, brass fittings, and an antique vanity.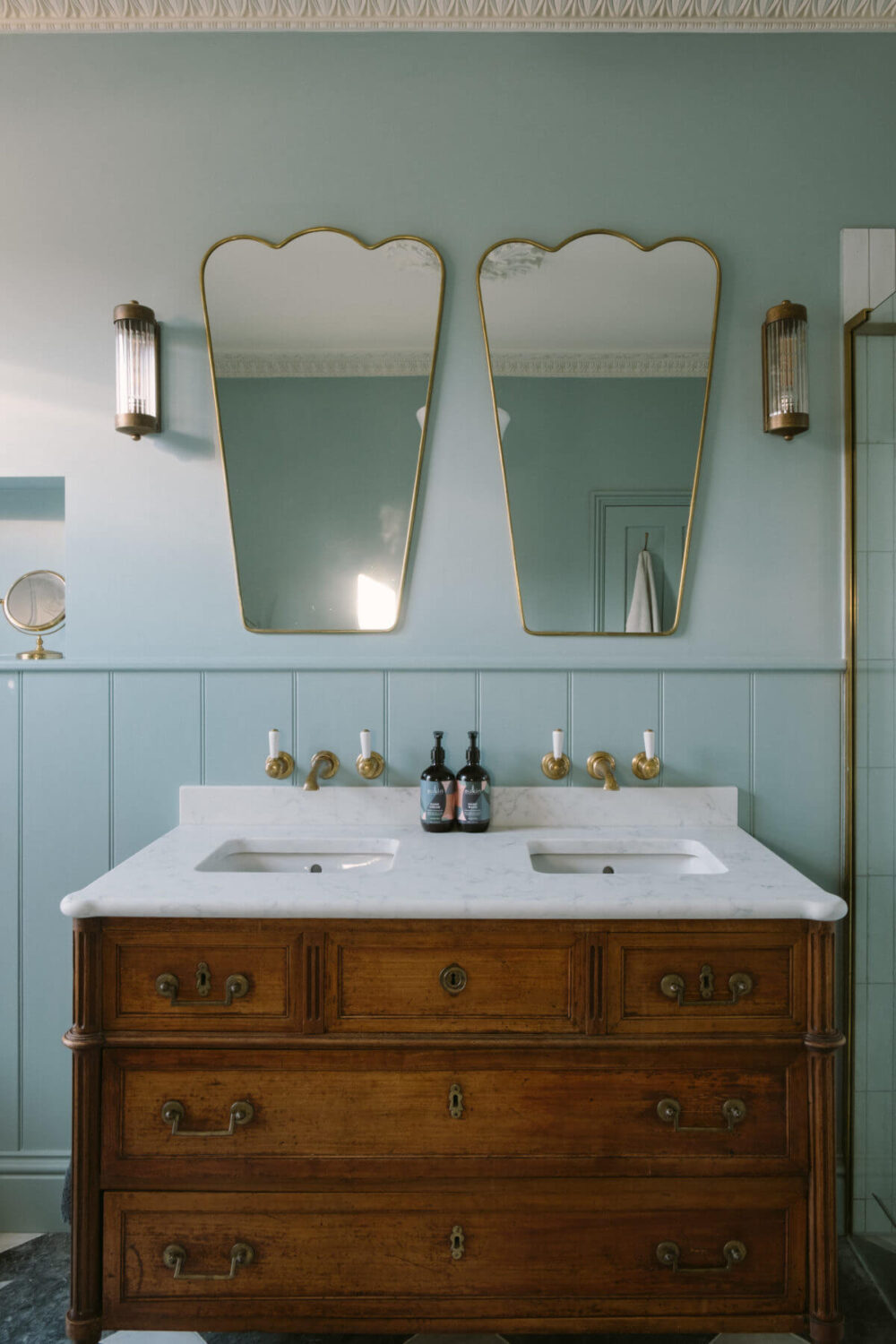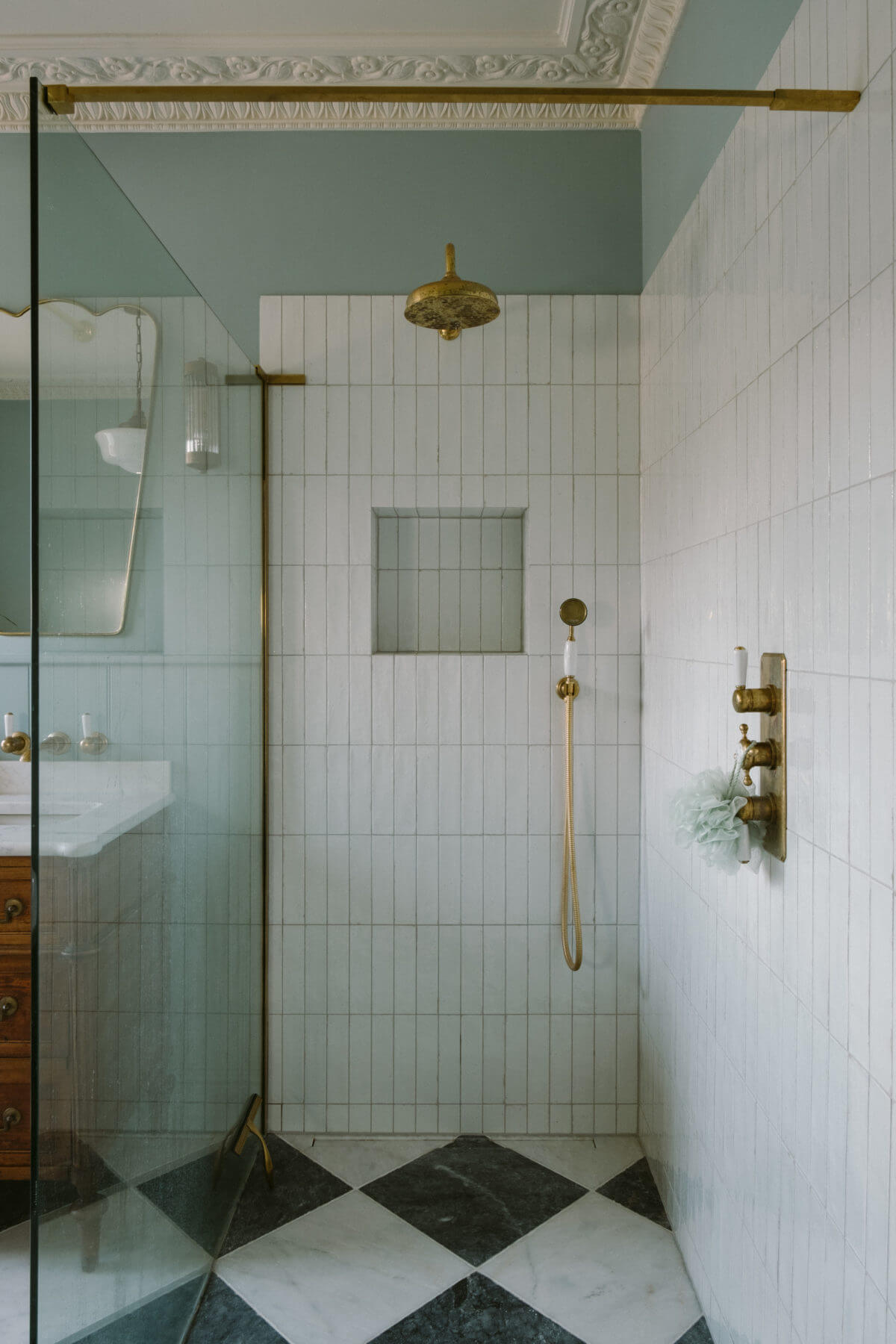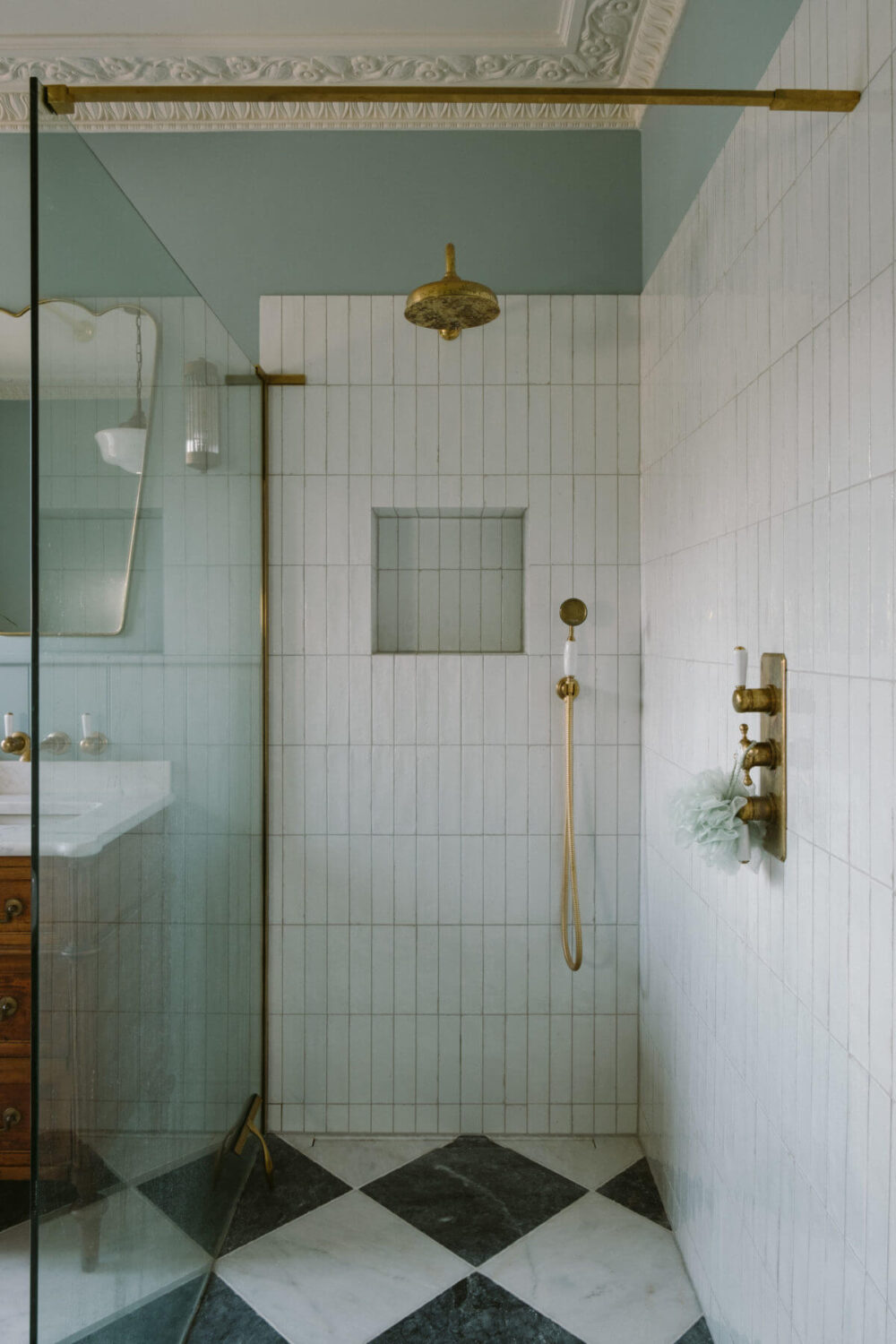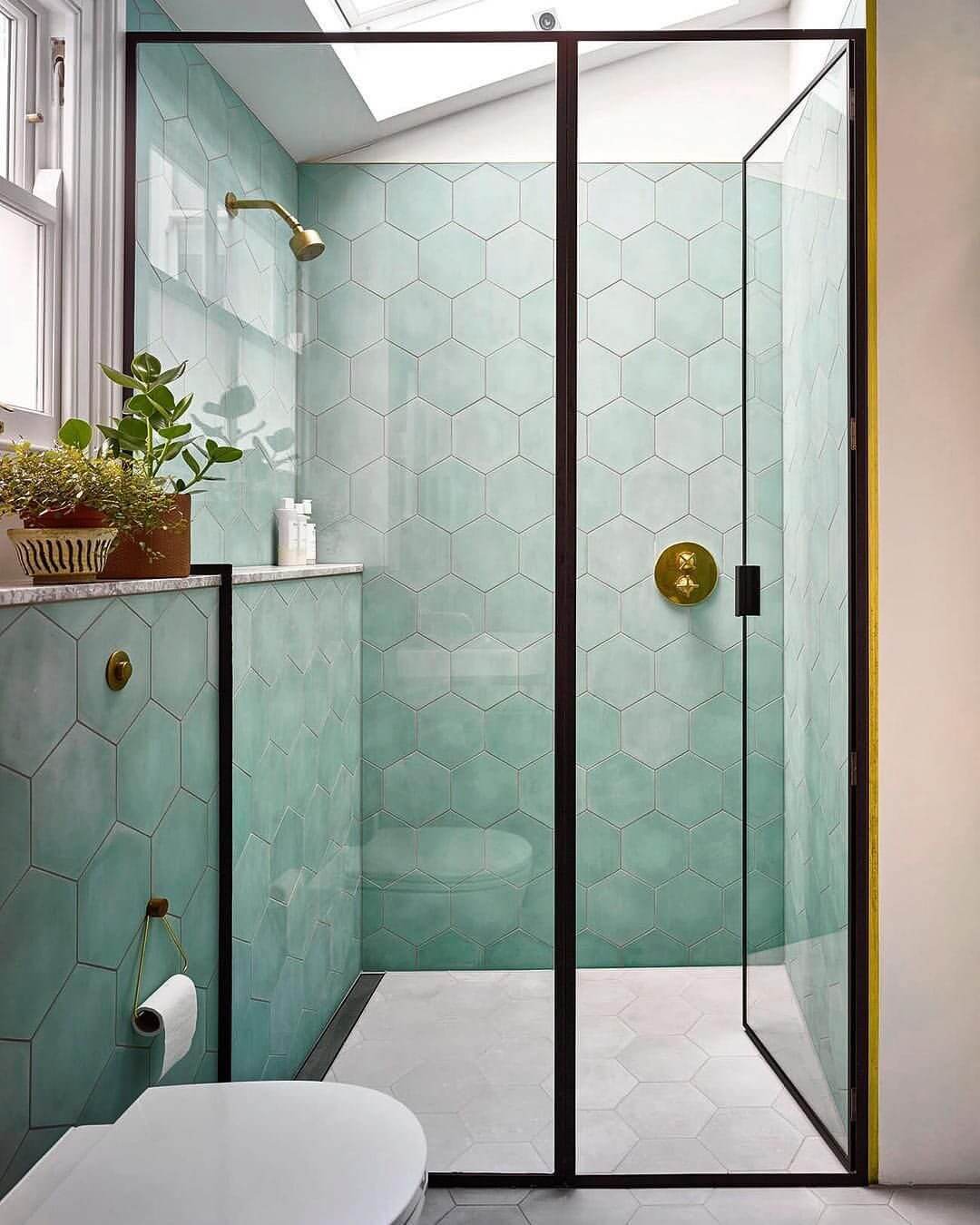 Instead of painting walls, you can add a color accent in the bathroom using colorful tiles. This shower with light blue hexagon tiles creates a serene and natural bathroom space.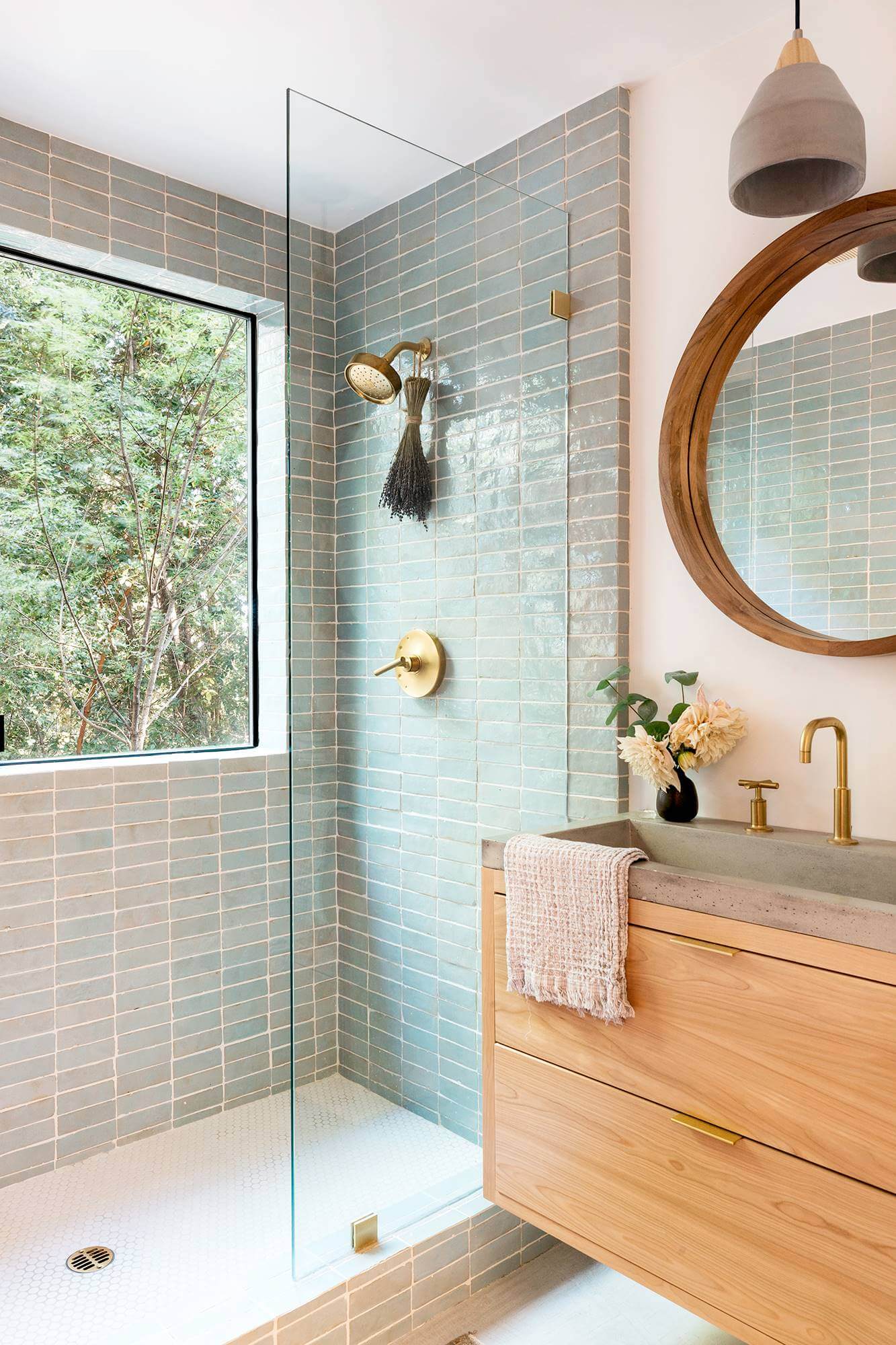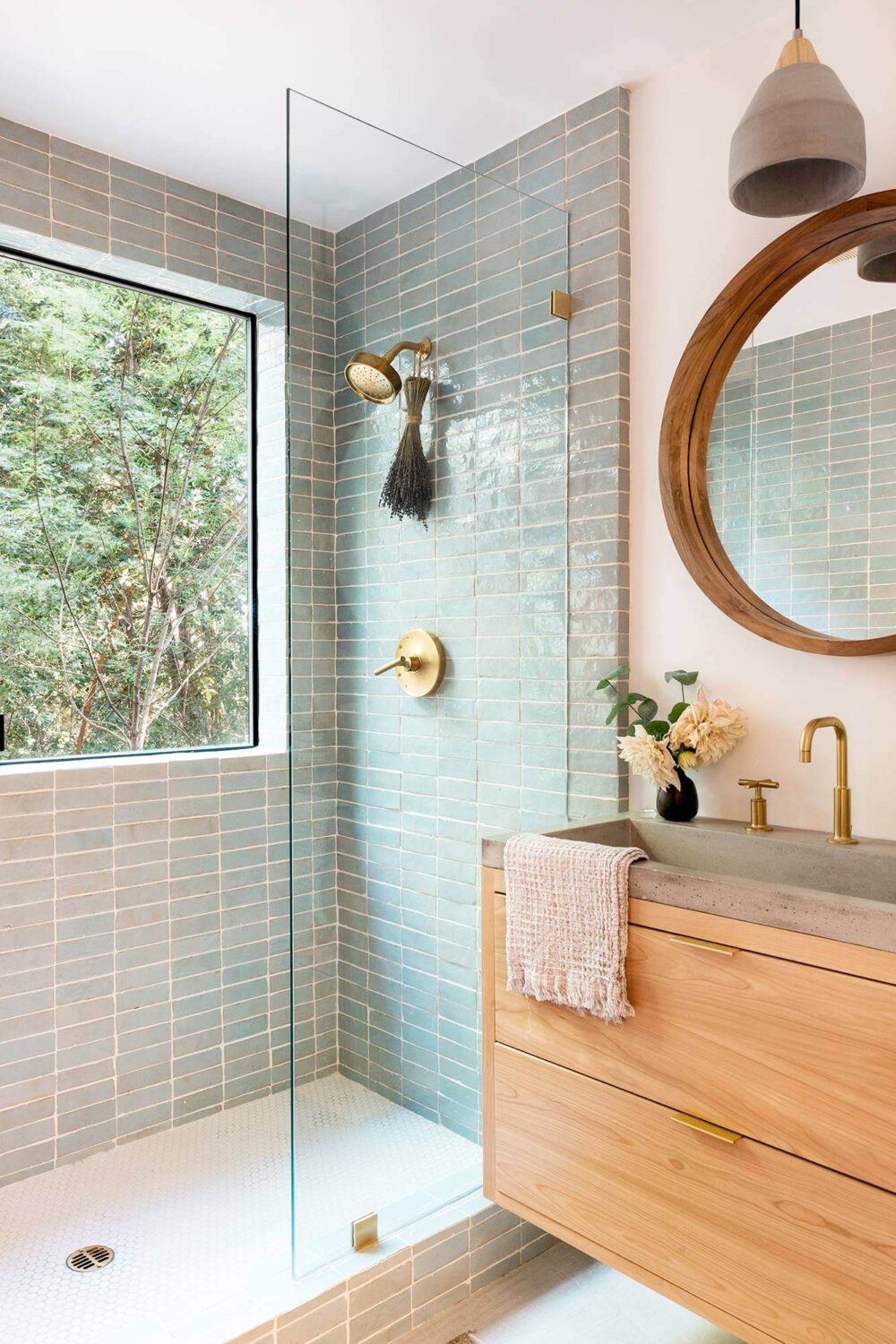 Connect to nature with light blue bathroom tiles, a large window in the shower, and a wooden bathroom vanity and mirror.
Renew Blue in the Kitchen
Dark blue is often used for kitchen cabinets, but this lighter blue shade is a wonderful, fresh tone for any kitchen.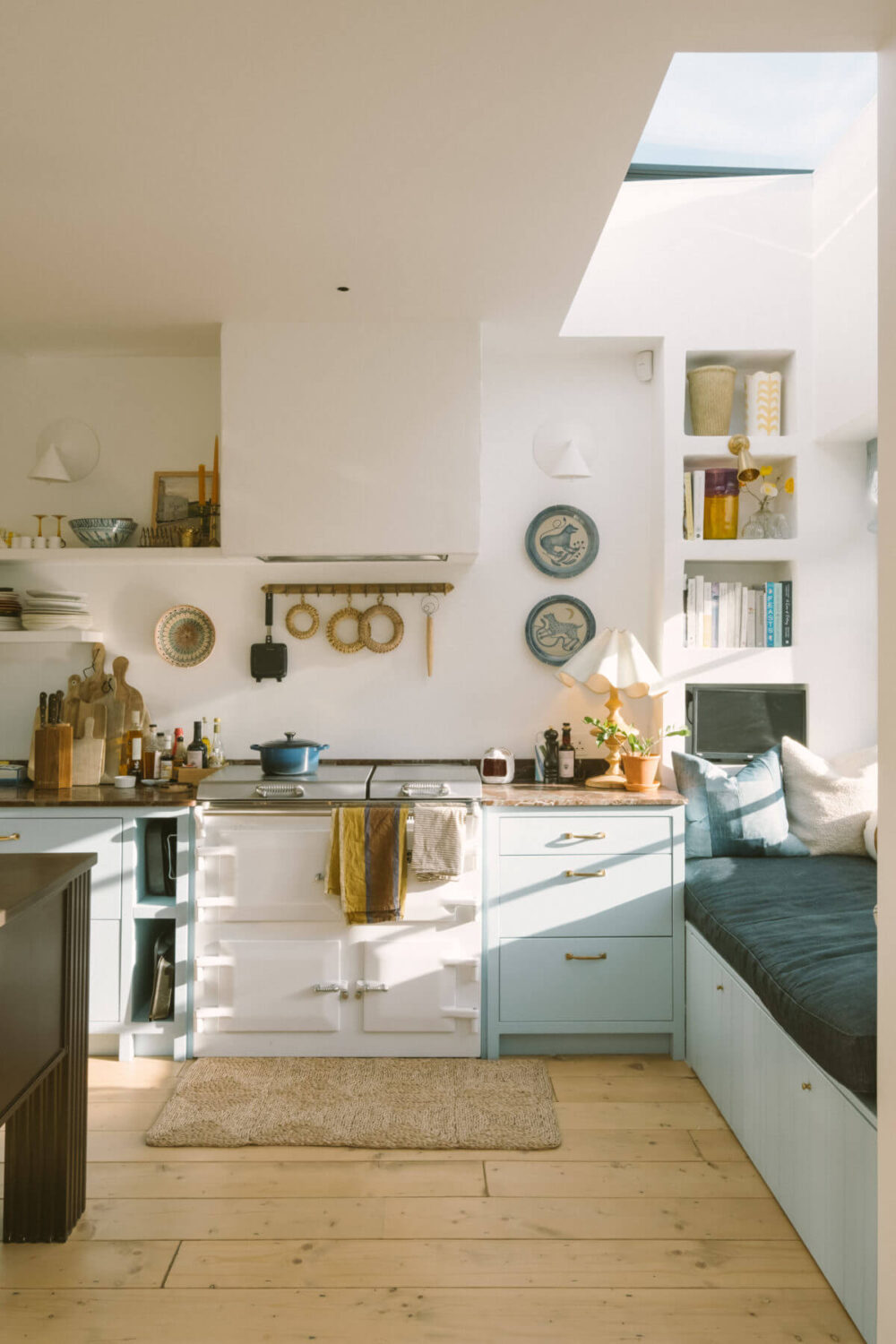 Lucy Williams' Victorian house in London features several blue rooms. She also used a shade like Renew Blue for the kitchen cabinets in the kitchen. She paired it with a wooden floor, brass fittings, and ochre yellow accents to create a warm atmosphere.
On the attic floor of an English house, you find this living space with an open kitchen. The cupboards are painted in a blue shade similar to Valspar's Renew Blue.
A colorful 70s-inspired home in London includes this bright and colorful kitchen space with a beautiful wooden floor, brass fittings, and plants.
Renew Blue in the Living Room
From light blue walls to a blue sofa or home accessories. You can incorporate Renew Blue in the living room in many ways, and the result will be beautiful.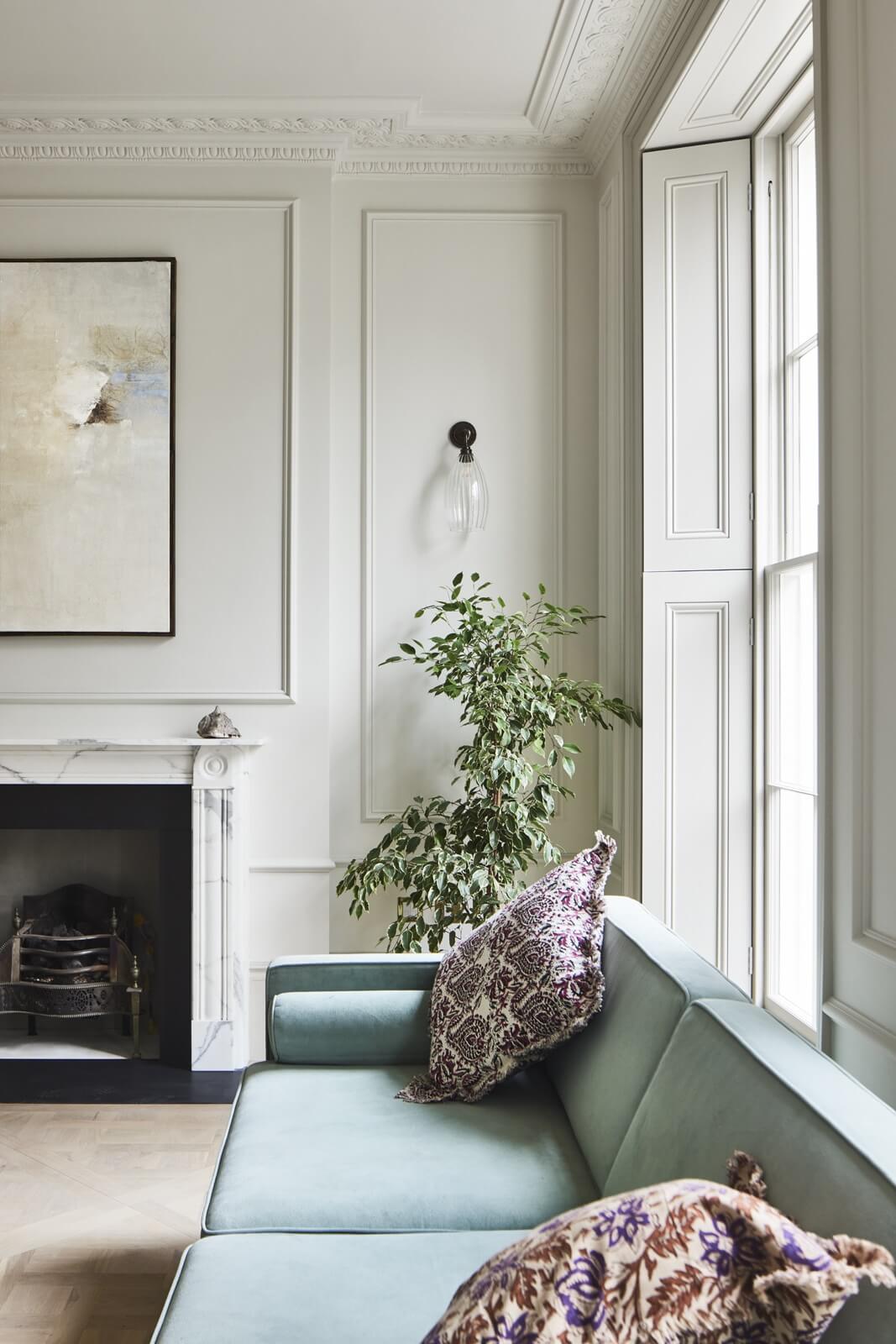 Turn your sofa into the room's centerpiece by pairing it with a serene color palette. This living room in a stylish Regency home is a beautiful example of doing that.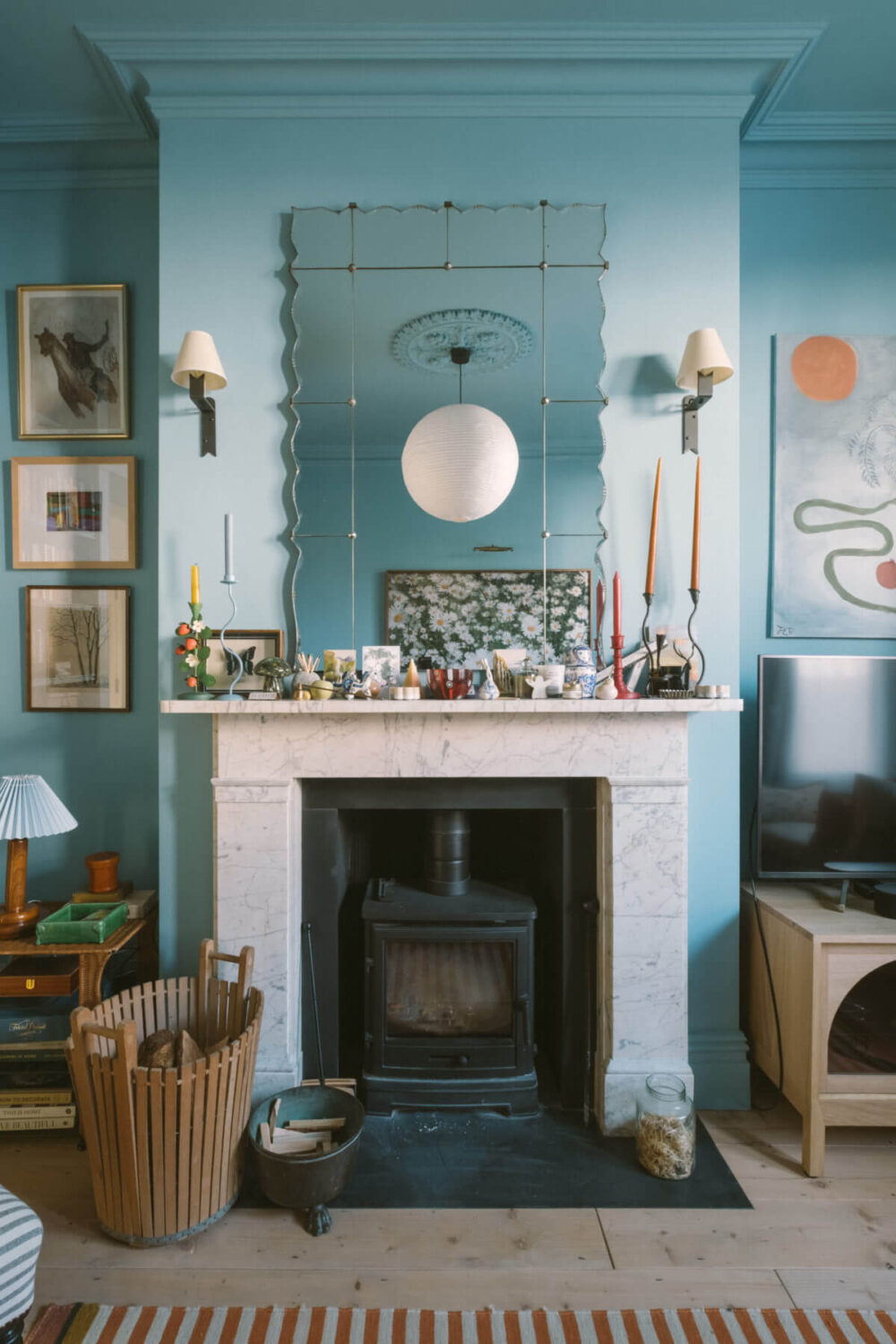 The living room in Lucy Williams' Victorian house features this bold living room with classic elements and blue walls.
The great thing about Renew Blue is how versatile the color is. It can be used in any room of the house, it can be combined with a variety of other colors, and you can use it in modern and historic homes. This unique historic home in England used the color for the doors, fireplace mantel, and wood paneling.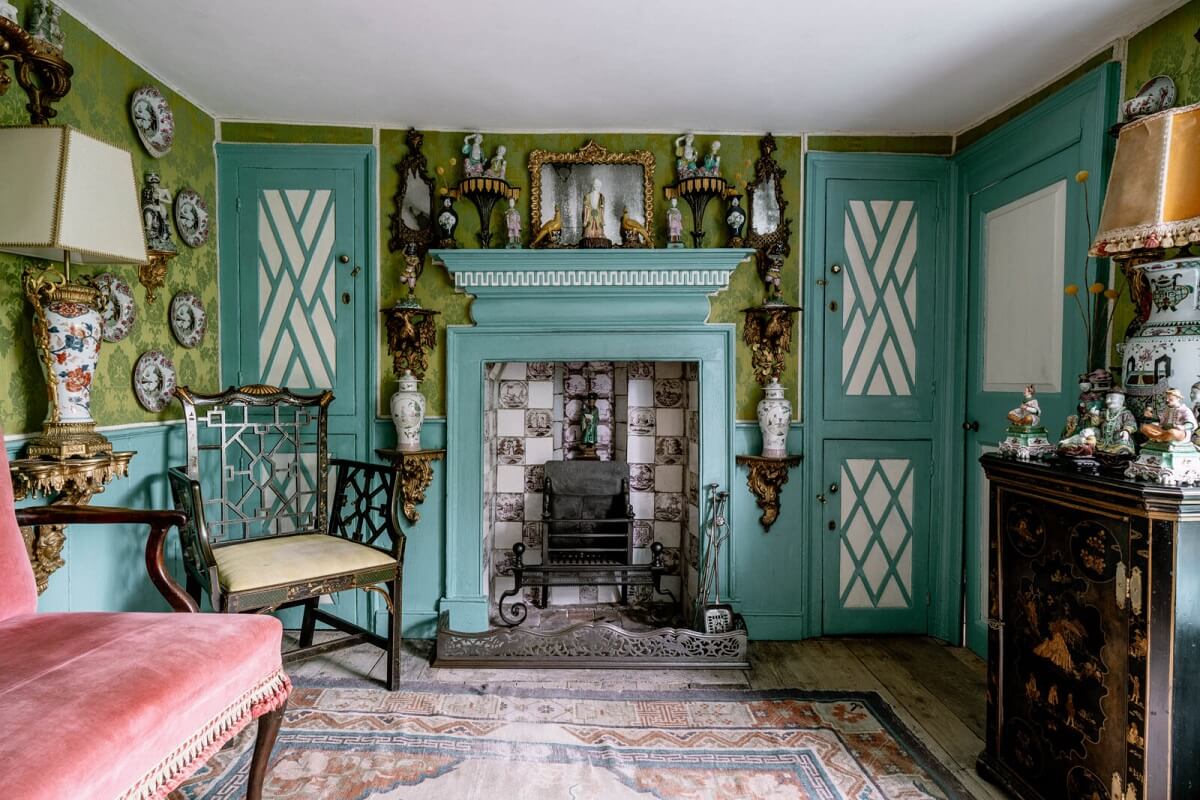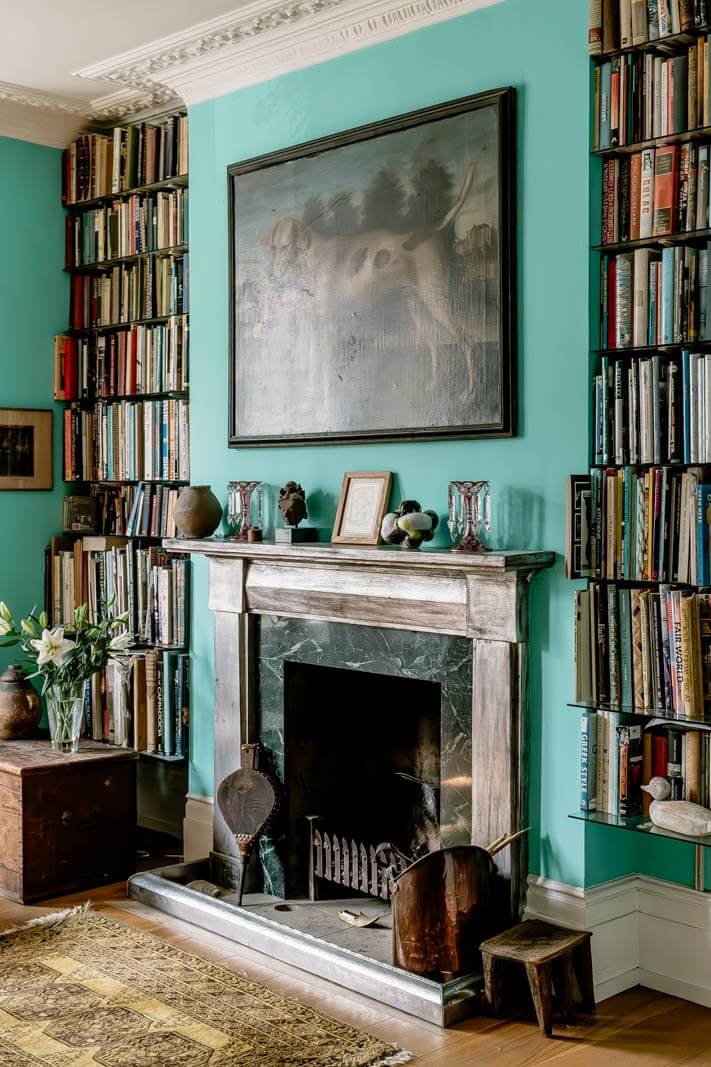 You can also use Renew Blue for a fresh accent wall in the living room.
The color can add a bold color accent to a room that is otherwise completely decorated in neutrals, as you can see in this room from the Dulux Color Forecast 2024.
Renew Blue in the Hallway
The captivating and practical decorations in a home's foyer, like distinctive ceramics and intricately woven fabrics, introduce a signature style to your dwelling. Incorporate classic blue shades and nuances to add depth and allure, transforming the commonplace into the luxurious.
Renew Blue in the Bedroom
Valspar's Renew Blue focuses on wellness and comfort, and what better room to use this color than in the bedroom?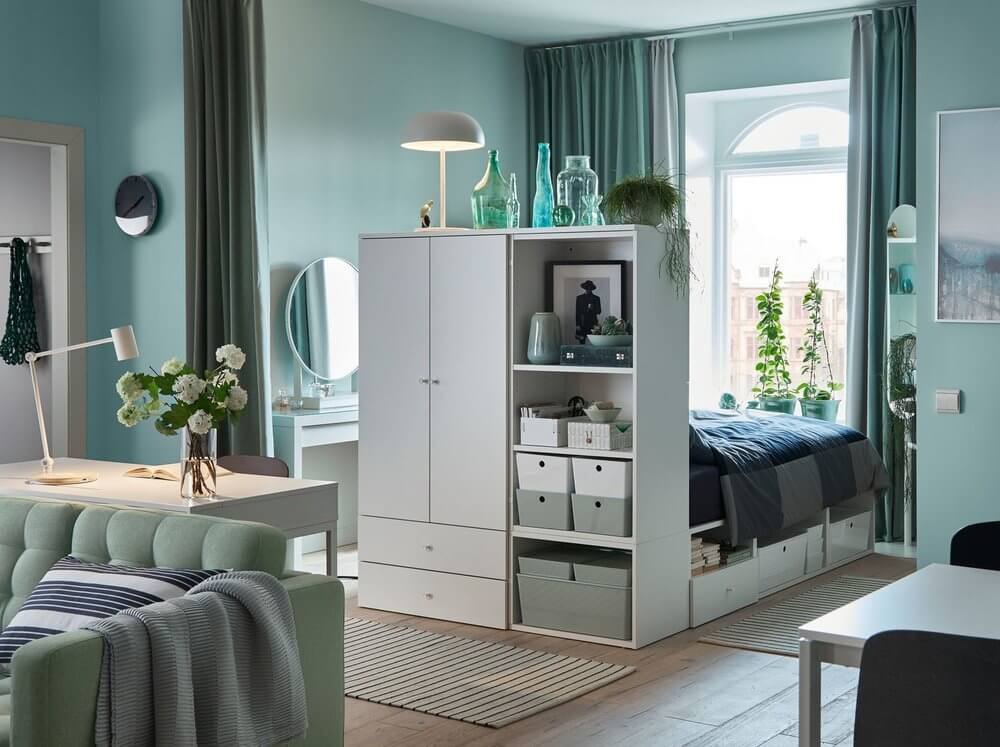 You can think outside the box and paint a door instead of a wall.
You can combine this shade of blue with many other colors. If you prefer a bold look in your home, you can pair it with pink, as you can see in this bedroom with a pink bath.
Renew Blue is quite a vibrant blue, which can feel overwhelming. If you prefer a calmer bedroom look, you can opt for light blue bedding combined with neutral walls and natural materials.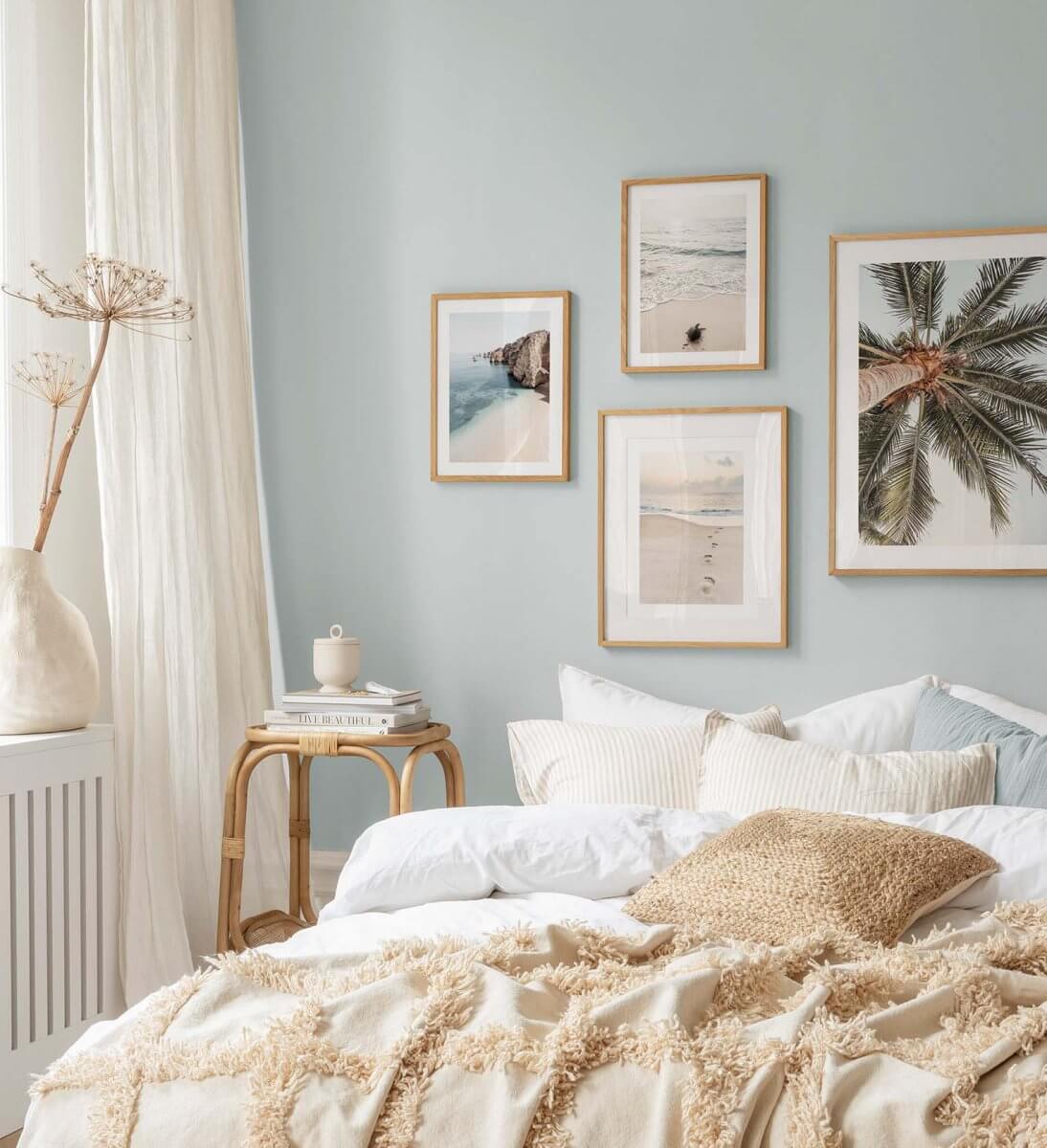 Renew Blue in the Nursery
Embracing the contemporary belief that "Less is More," these spaces should embody a natural minimalist design, highlighting harmonious and uplifting color palettes that radiate positivity.
This nursery created by Valspar pairs Renew Blue with a beige-yellow neutral. It's the right balance between fresh, vibrant, calm, and soothing.
Renew Blue in the Garden
The blend of green and blue in Renew Blue offers flexibility for both indoor and outdoor design schemes, seamlessly merging the indoors with the outdoors. Although traditional blue remains pertinent, turn to sand dunes for tactile and hue inspirations, crafting an aesthetic rooted in nature and wabi-sabi elegance.
A renovated townhouse on Mallorca added a nice color pop to the garden space by painting the shutters light blue.
How To Combine Renew Blue
You can combine the easygoing Renew Blue with mid tones neutrals to echo its natural blue and green tones to create spaces that quietly recharge us for the challenges ahead. Valspar has selected two colors that they think are prefect in combination with their Color of the Year.
Dusk in the Valley

Perfect Backdrop
Perfect Backdrop
Perfect Backdrop is a beige shade that helps balance the cool tones of Renew Blue and works in harmony with various styles. The familiar, natural shade, in combination with the blue shade, creates a comforting space.
Dusk in the Valley
Dusk in the Valley is a barely there pastel gray that is soothing to our senses. Layering Renew Blue with pale tints in various materials creates a sense of calm and relaxation.
The Valspar Color of the Year 2024 is part of the color trends forecast. The Nordroom has an overview of all the trending colors for 2024.