At the end of the year, it's time to look back at the best interiors that were posted on The Nordroom. In this Best of 2021 series I will share the most beautiful rooms of this year.
And of course you will find a link to the full home tours, so you can see more of these beautiful homes.
This was another year of uncertainty, hardship, and struggles. But I hope that by sharing beautiful interiors, I can bring some light and beauty to your lives.
Make sure to check in with The Nordroom this week to take a look at all the best rooms of this year. But in this post I will share the best bathrooms of 2021. Enjoy!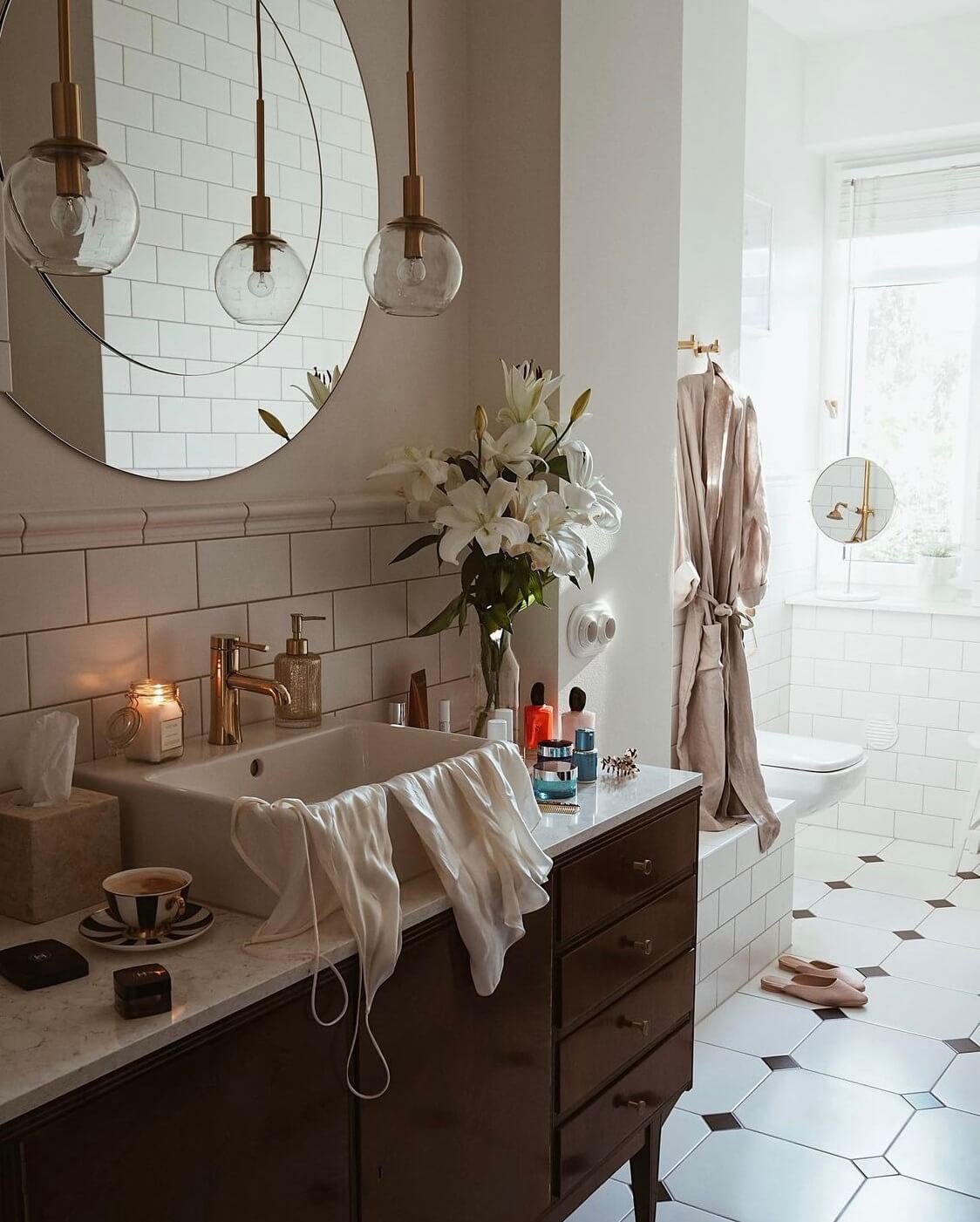 A light bathroom with freestanding bath in a warm Scandinavian inspired home in Poland.
A gorgeous bathroom with a steel-framed glass wall.
A 1920s inspired pink bathroom with arched ceiling.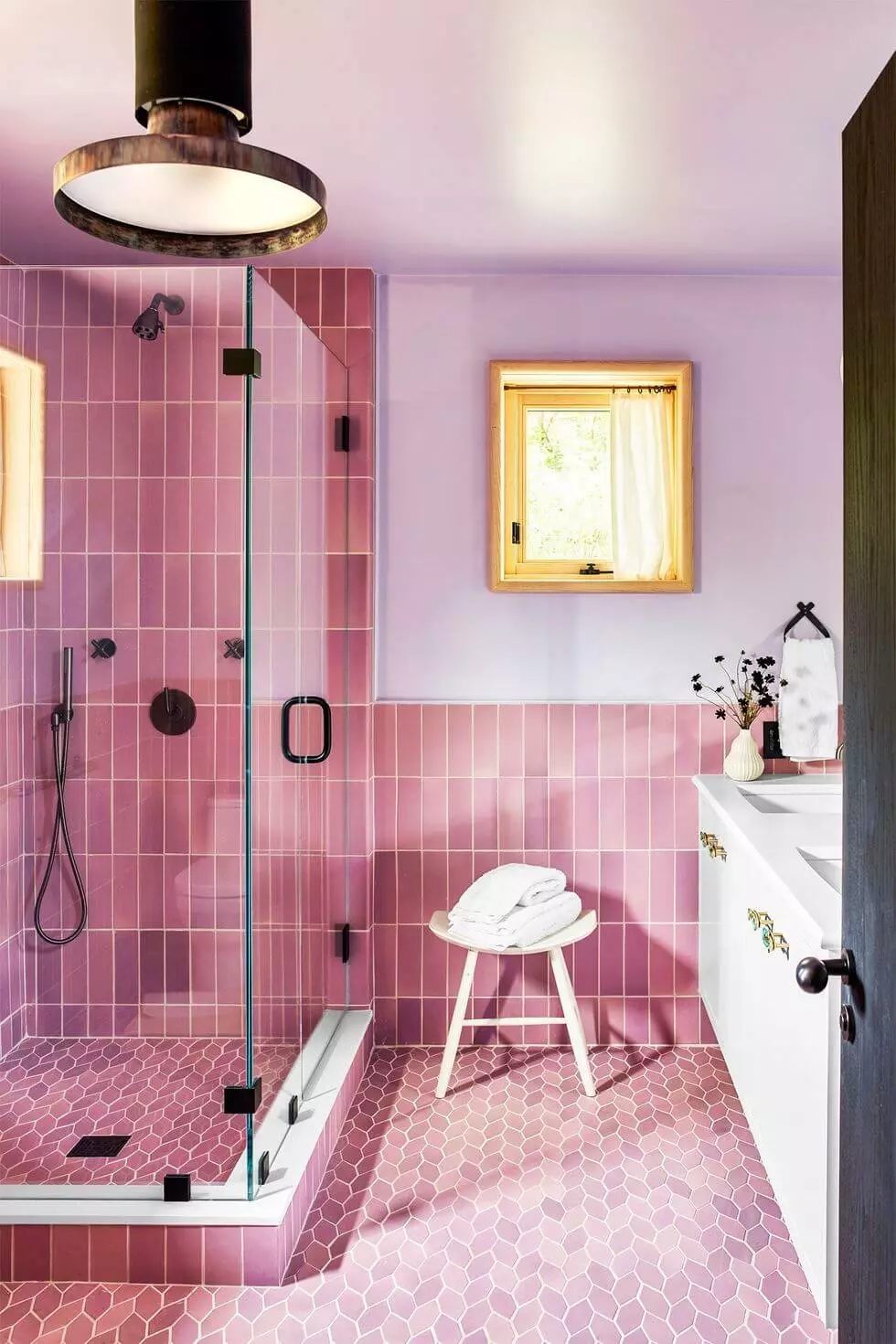 An all pink bathroom from my post: 60 Small Bathroom Design Ideas + Tips To Make A Small Bathroom Look Bigger
A blue bathroom with skylight from The Nordroom's Interior Design Trends 2022.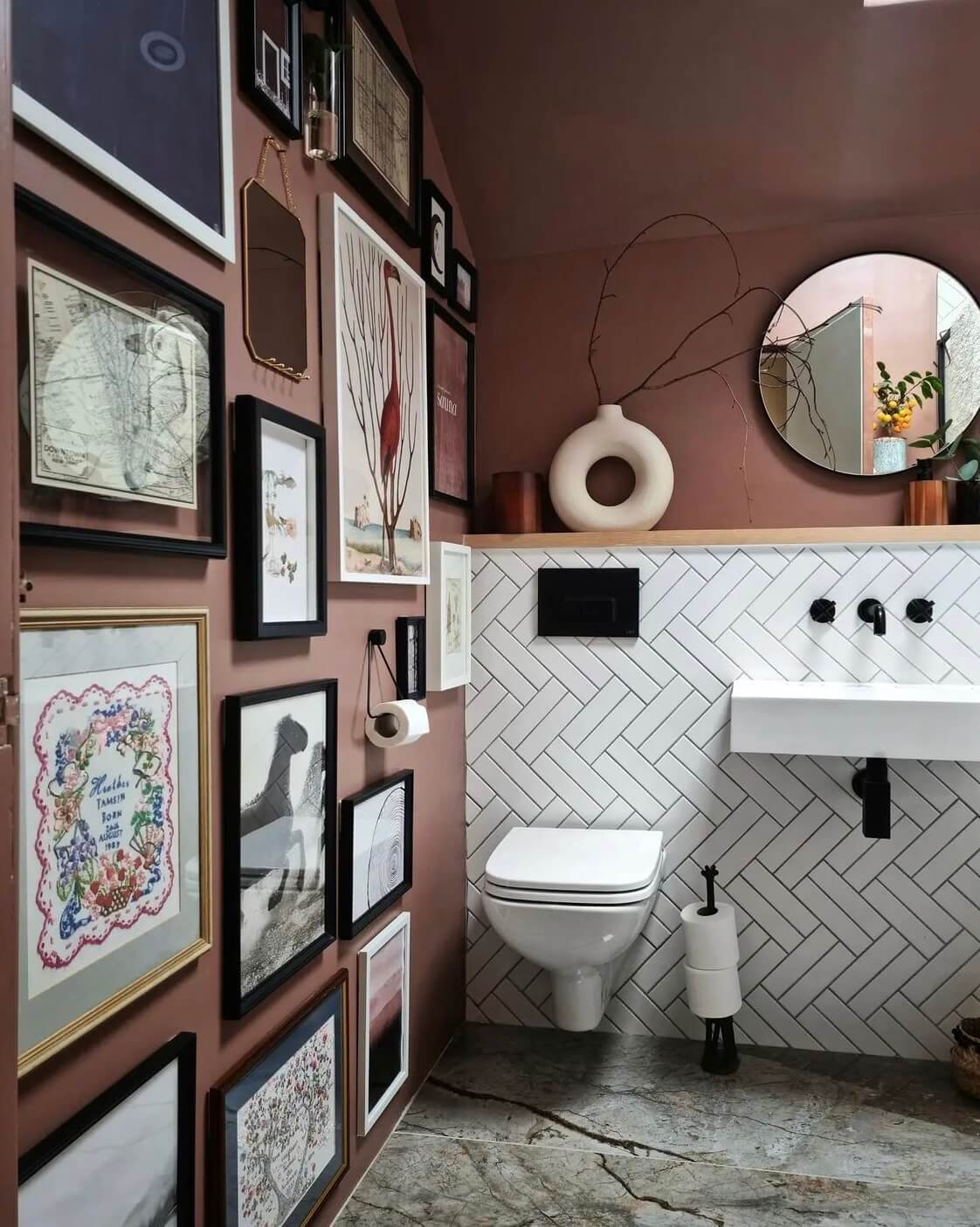 A pink bathroom with gallery wall in Heather's colorful eclectic home in Scotland.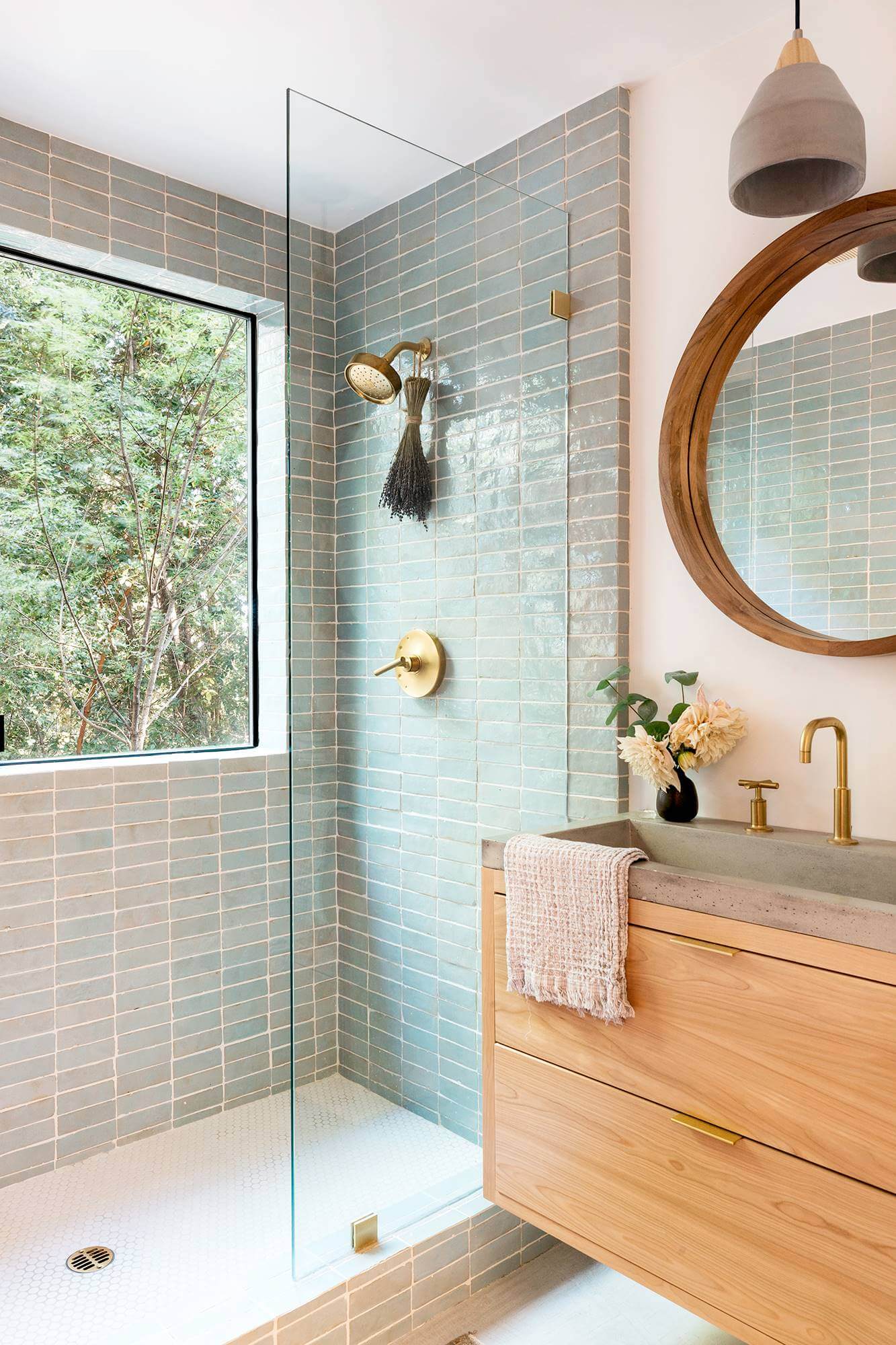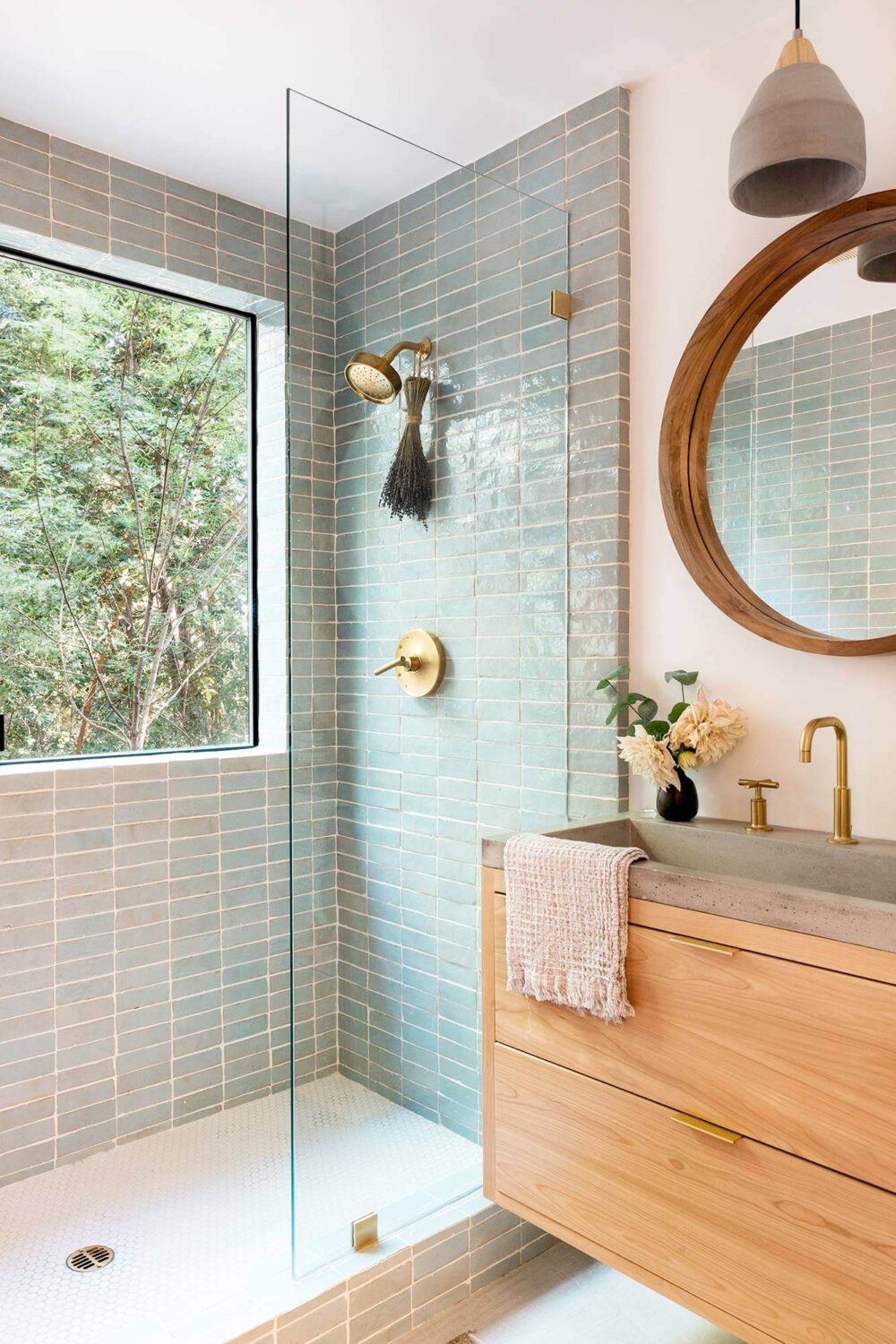 A small bathroom with blue tiles from The Nordroom's Best Tile Colors for a Small Bathroom post.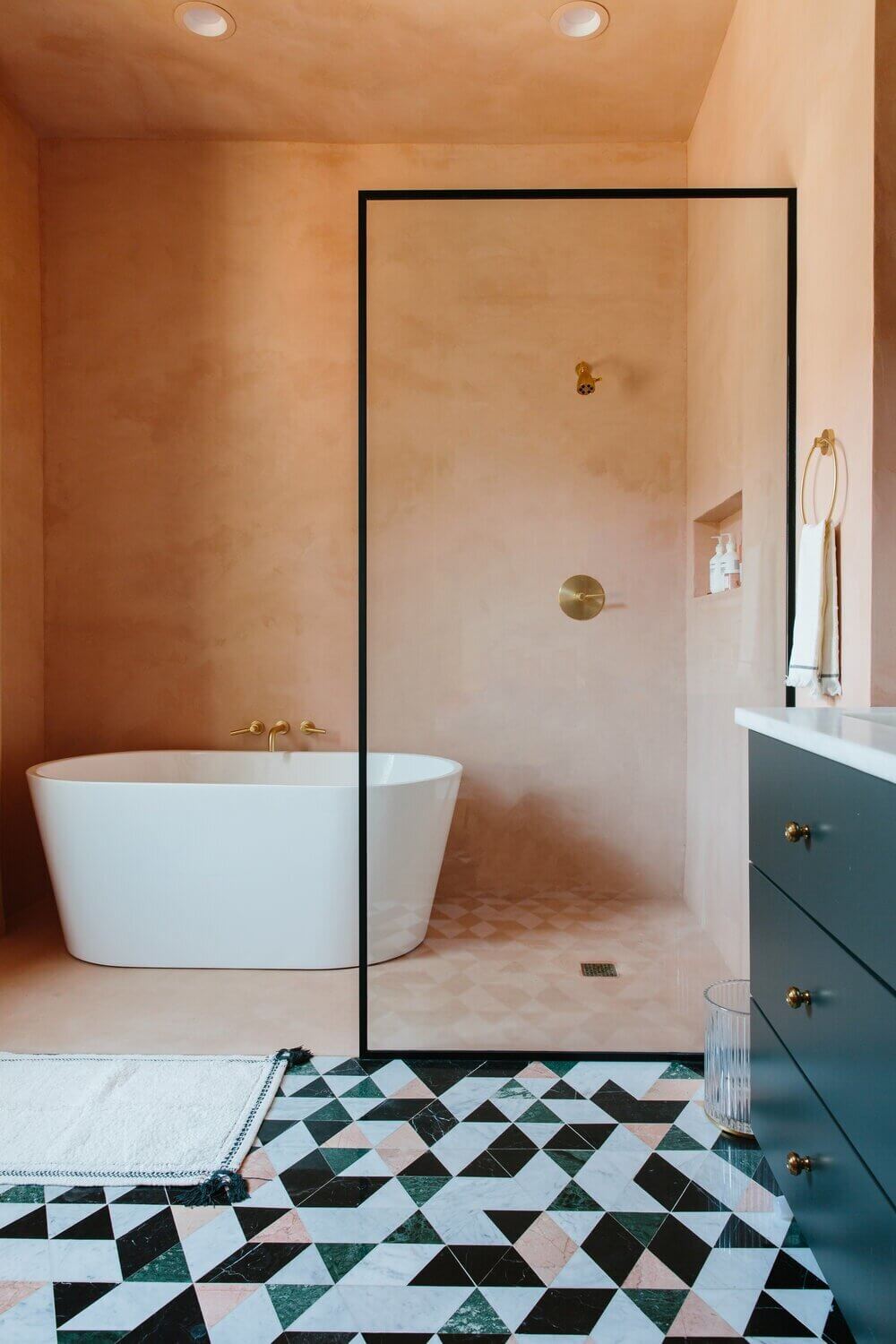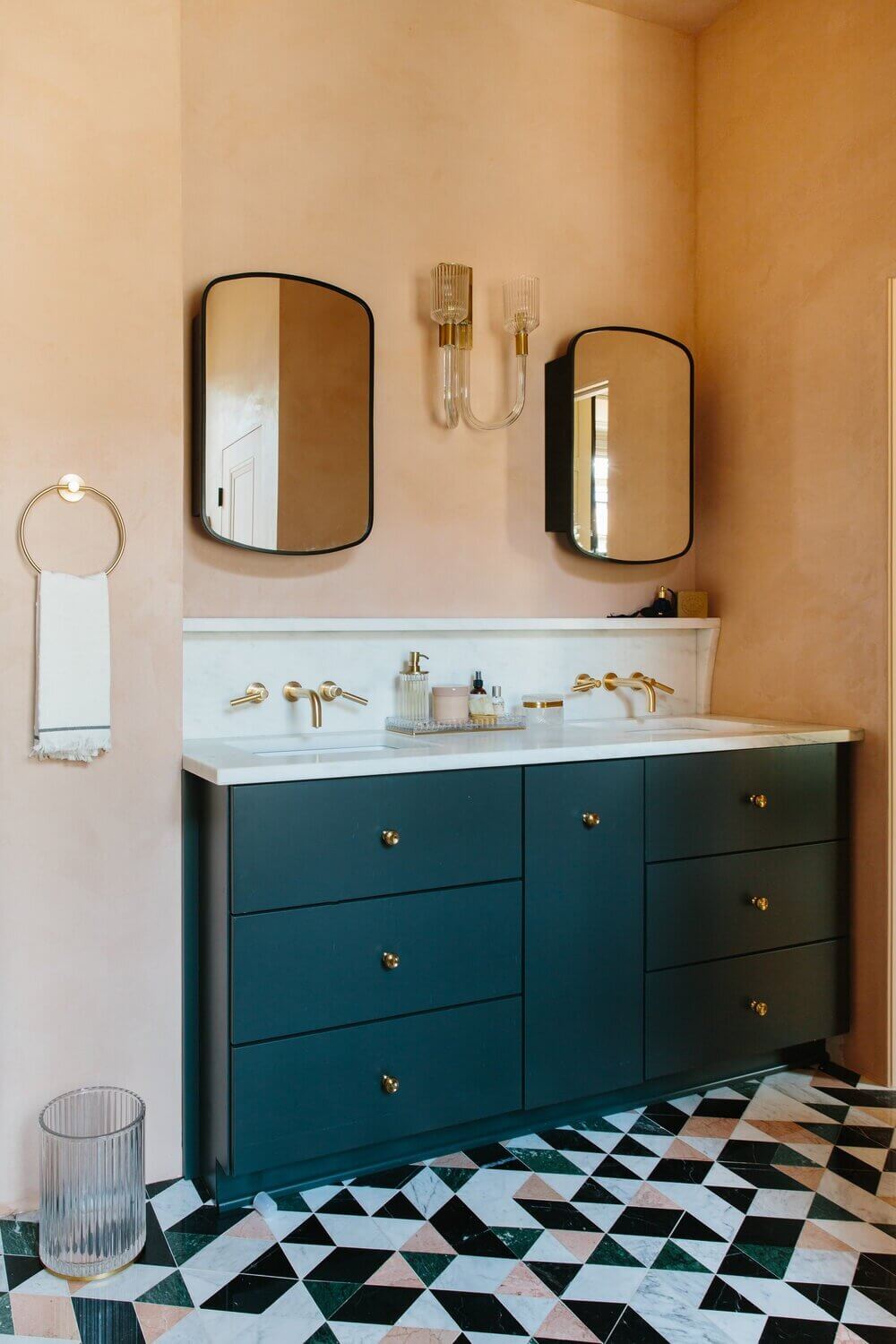 A bathroom with blush pink walls and blue vanity in a European inspired home in Louisville.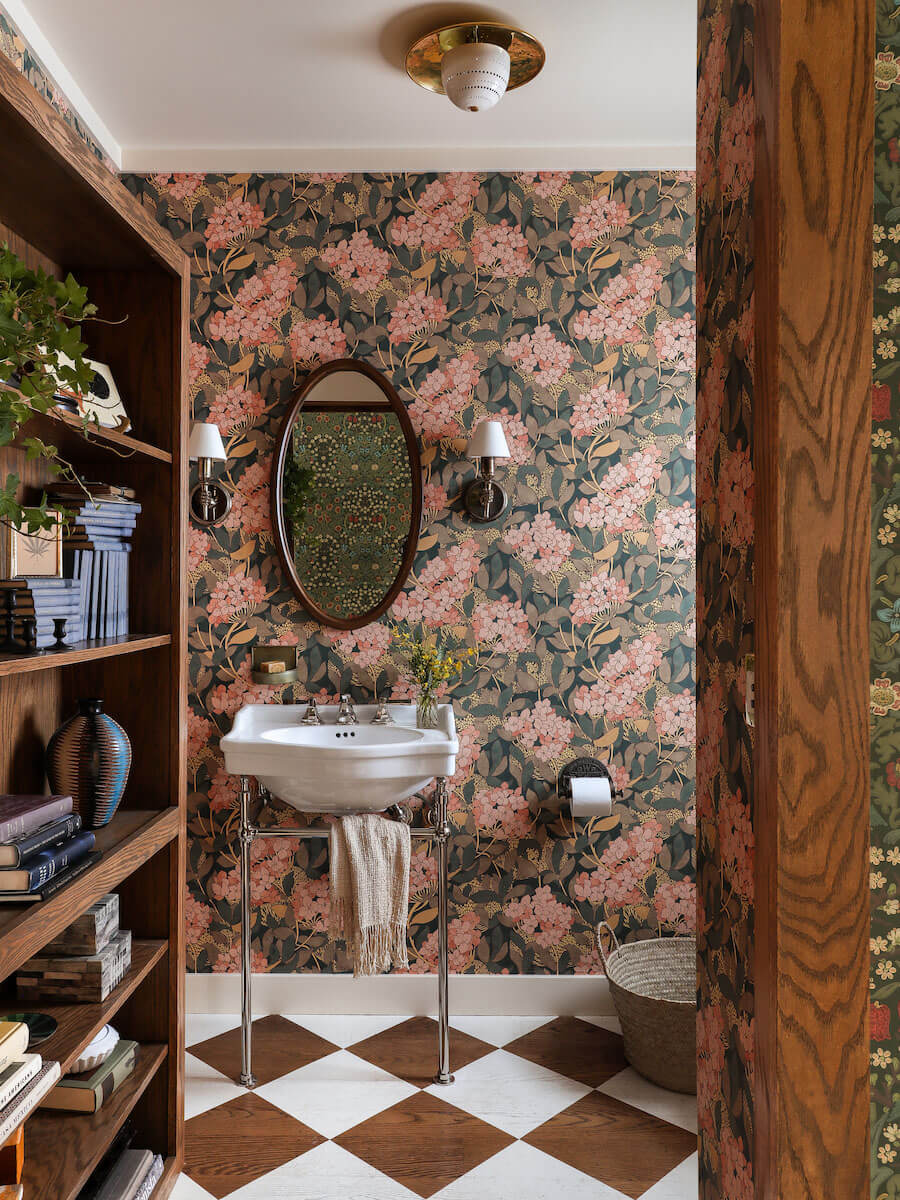 A powder room with pink wallpaper and exposed beams in an English country-style home in San Francisco.
A clawfoot bath from The Nordroom's stay at Villa Ivy in Salzburg.
A bathroom with freestanding bath, plants, and a fireplace in a Fort Greene townhouse.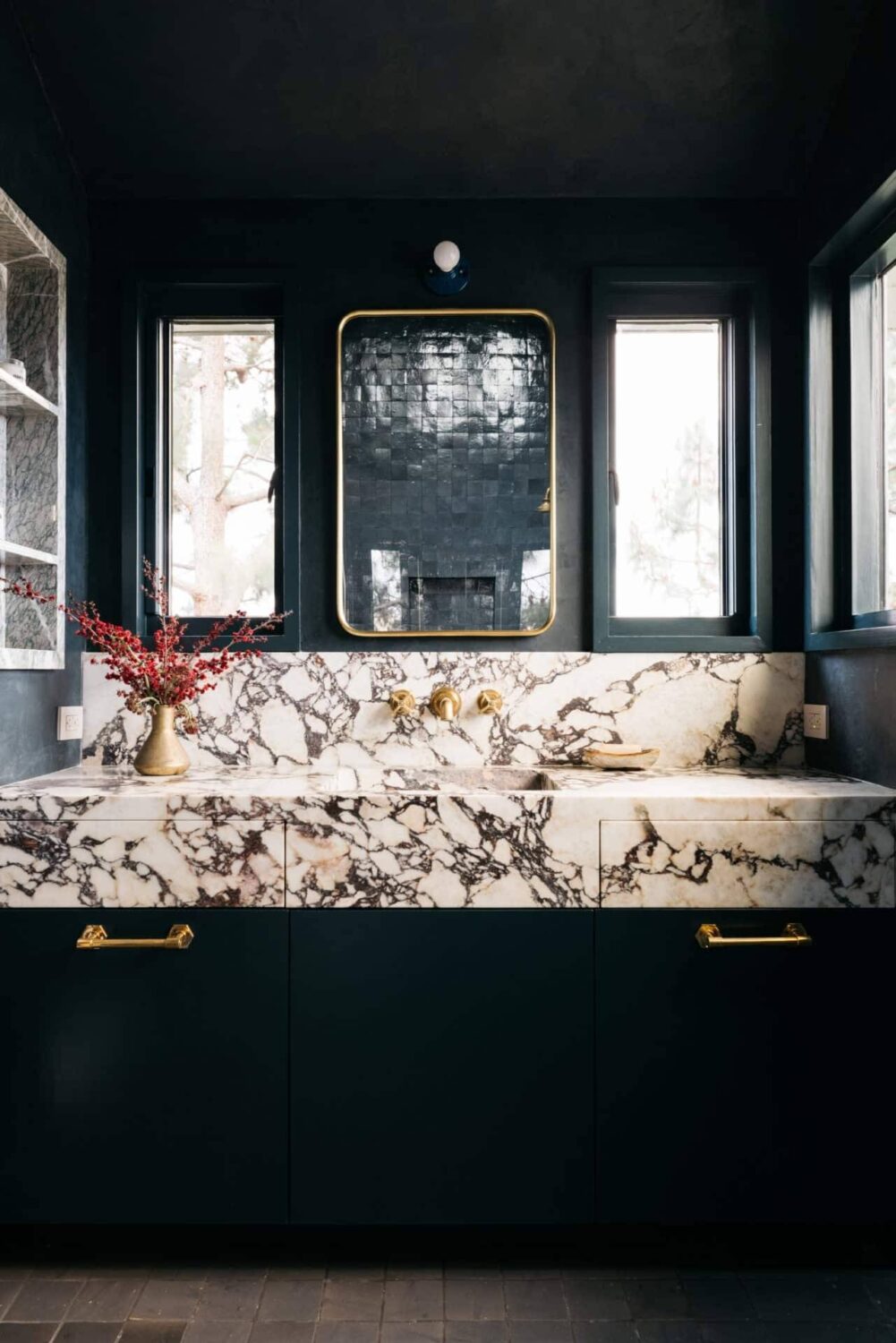 A dark, moody bathroom in a midcentury home in Los Angeles.
Serene bathroom at The Repose cottage in Australia.
See these bathroom styling posts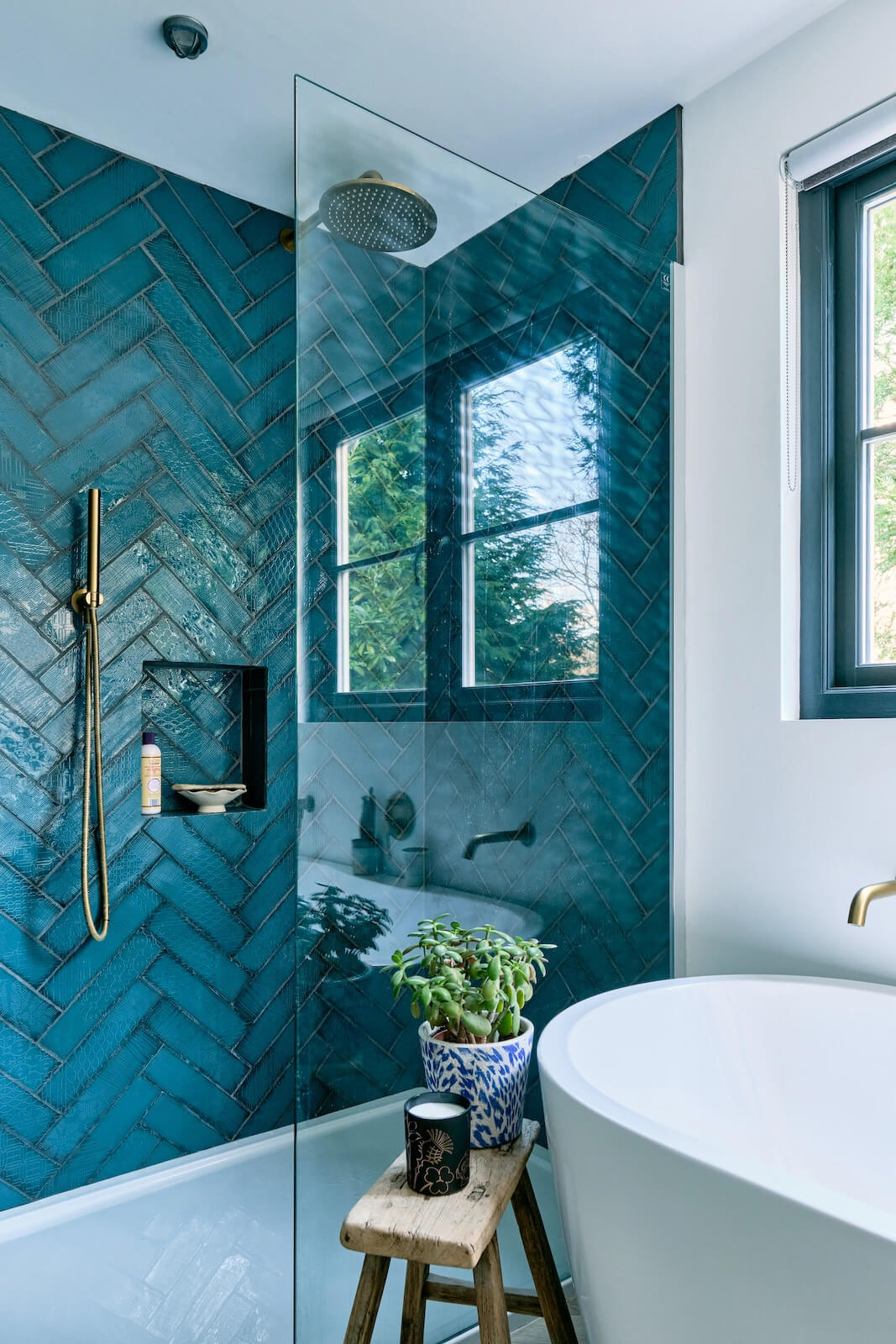 Vibrant blue tiles and a freestanding bath in a villa in England.
A large moody bathroom in a luxurious home in Amsterdam.
A grey bathroom in a Scandinavian apartment.
I hope you've enjoyed these beautiful bathrooms. Click here to see every post of the Best of 2021 serie. And if you're curious about the most beautiful rooms from other years, you can take a look here.