At the end of the year, it's time to look back at the best interiors that were posted on The Nordroom. In this Best of 2021 series I will share the most beautiful rooms of this year.
And of course you will find a link to the full home tours, so you can see more of these beautiful homes.
This was another year of uncertainty, hardship, and struggles. But I hope that by sharing beautiful interiors, I can bring some light and beauty to your lives.
Make sure to check in with The Nordroom this week to take a look at all the best rooms of this year. But in this post I will share the best bedrooms of 2021. Enjoy!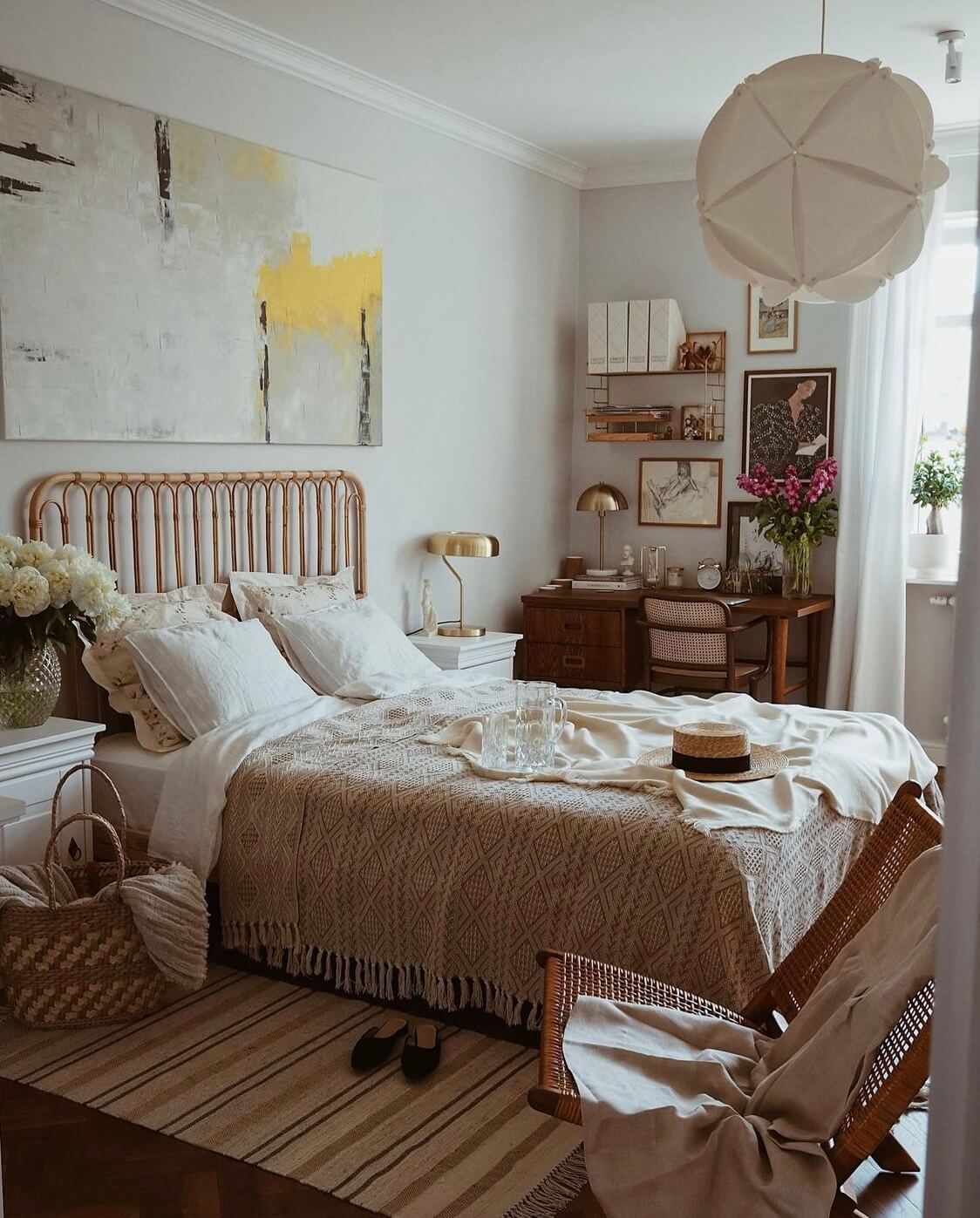 An earthy bedroom with workspace in a Scandinavian-inspired home in Poland.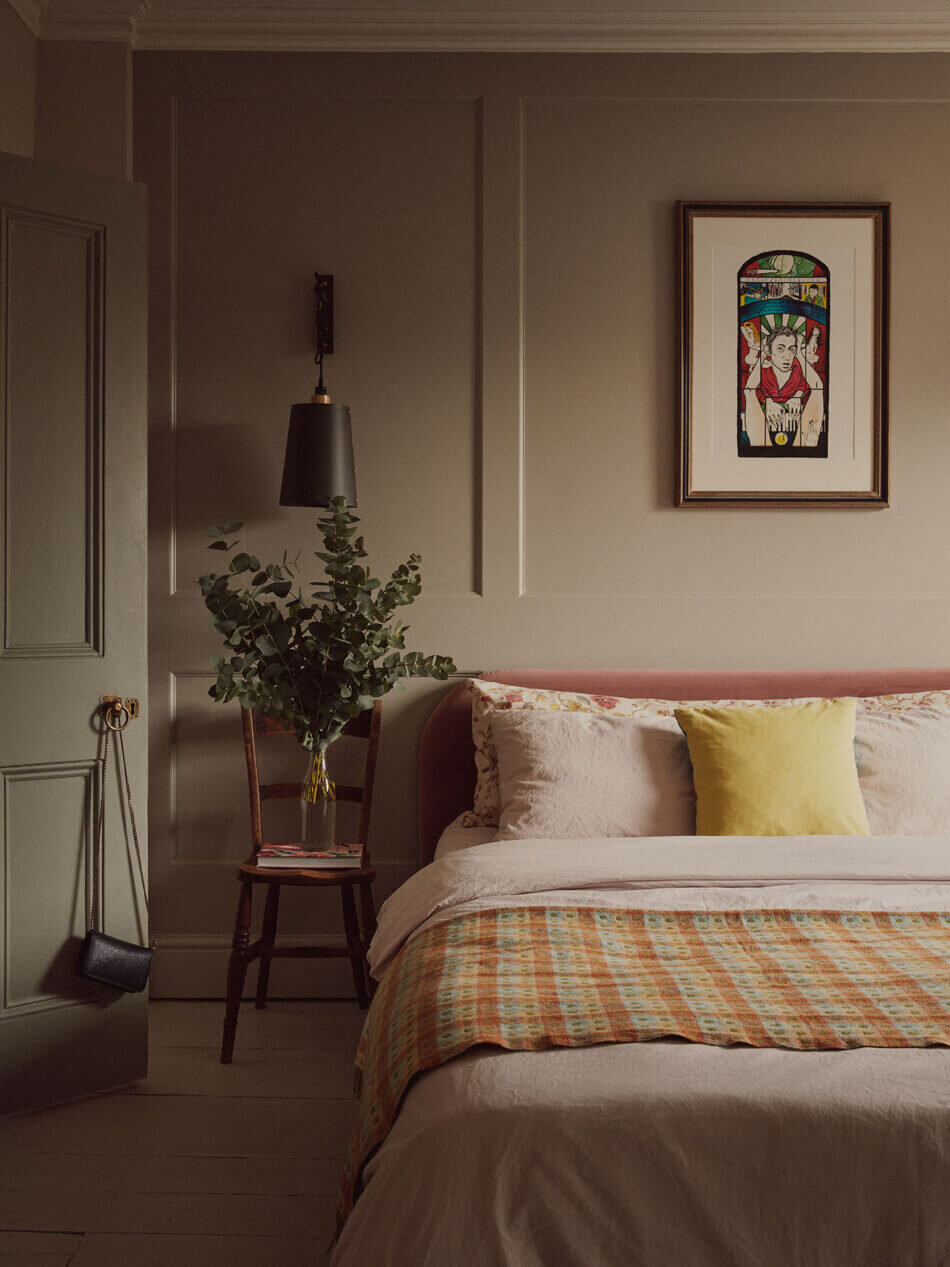 A pink bedroom in a London home with a colorful basement kitchen.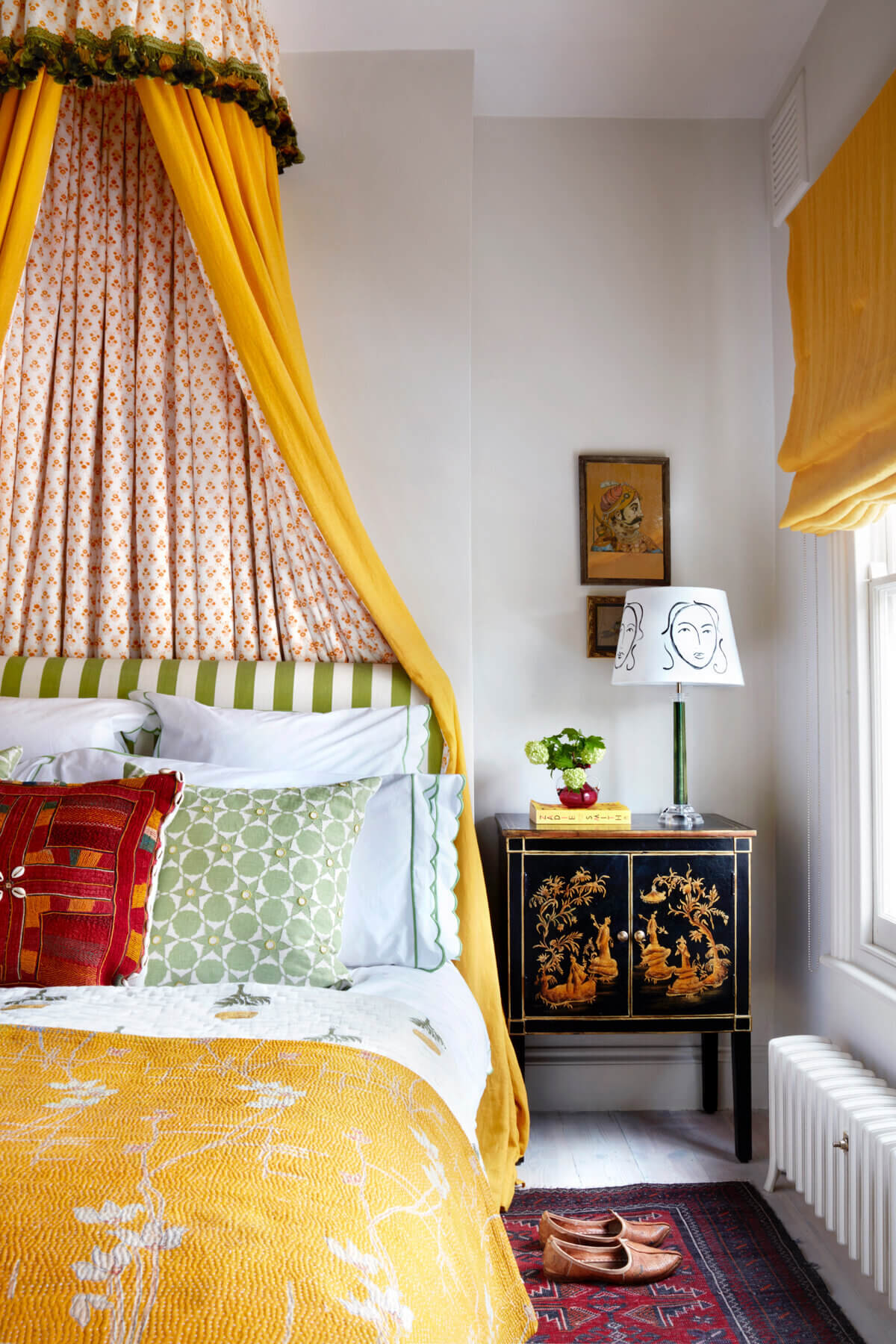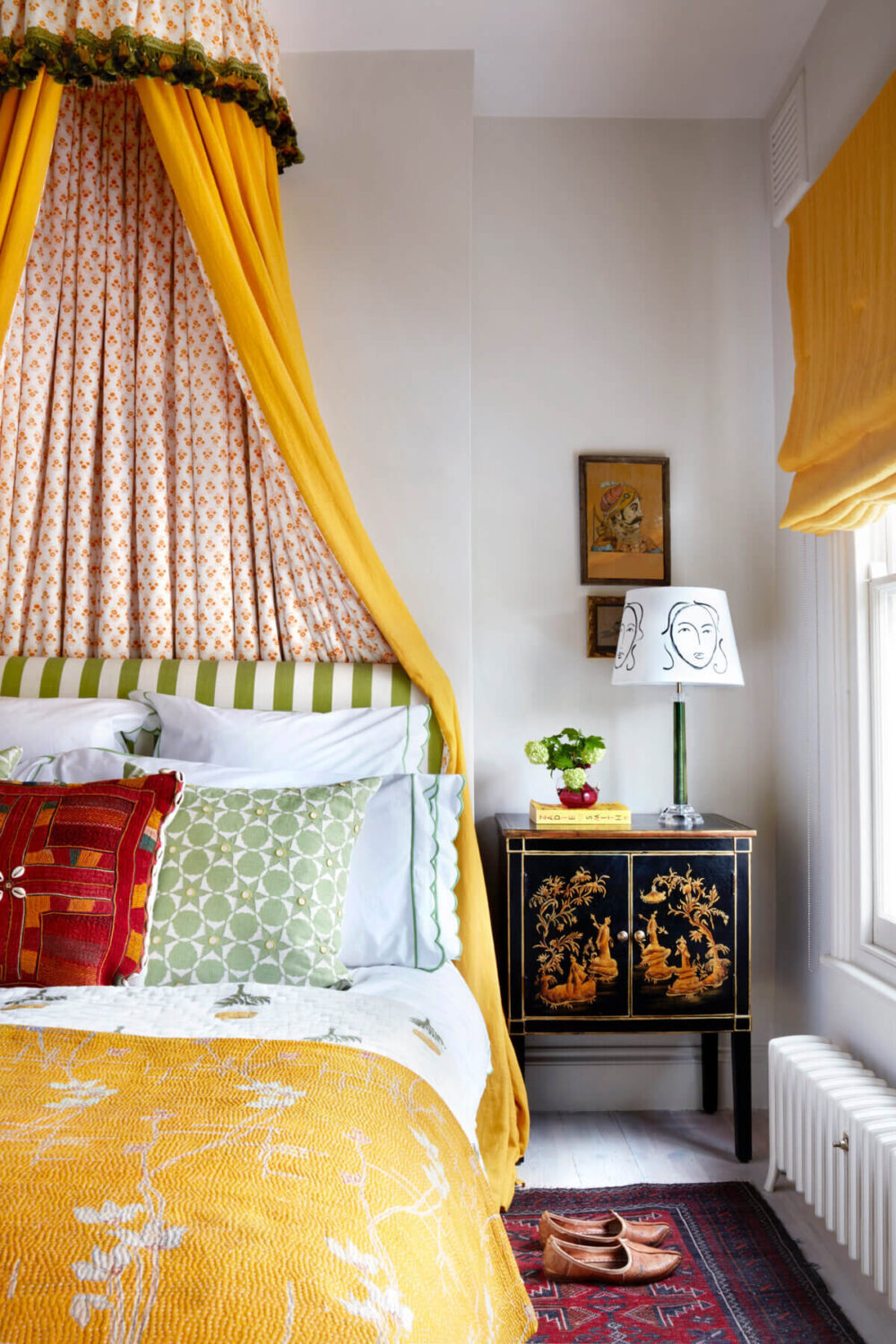 A yellow bedroom in an interior designer's colorful London cottage.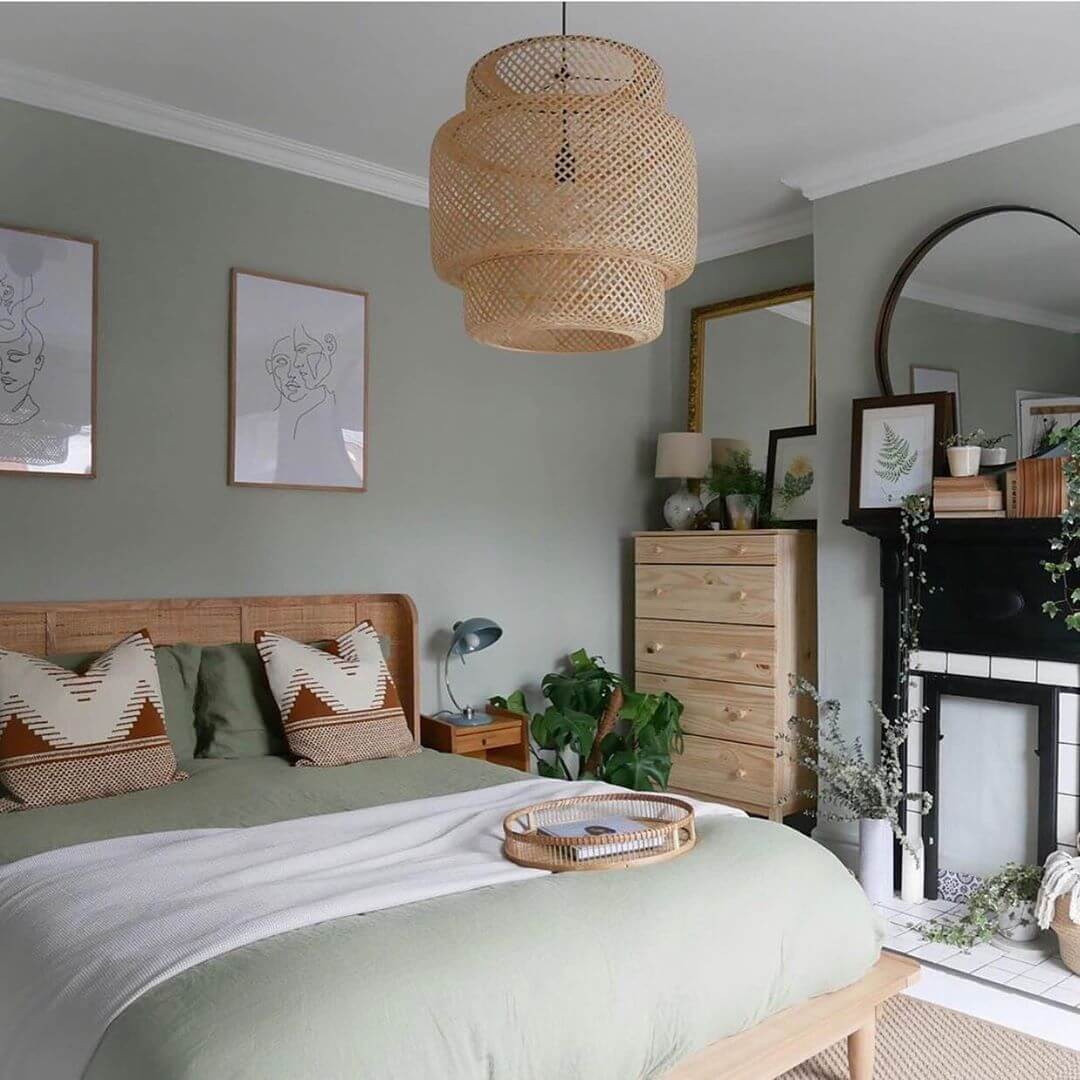 A sage green bedroom from The Nordroom's post: how to style Benjamin Moore's Color of the Year 2022 "October Mist".
A warm bedroom with antique furnishings in Elsa Billgren's Stockholm apartment.
A cozy bedroom with window seat in a stylish Iowa City home.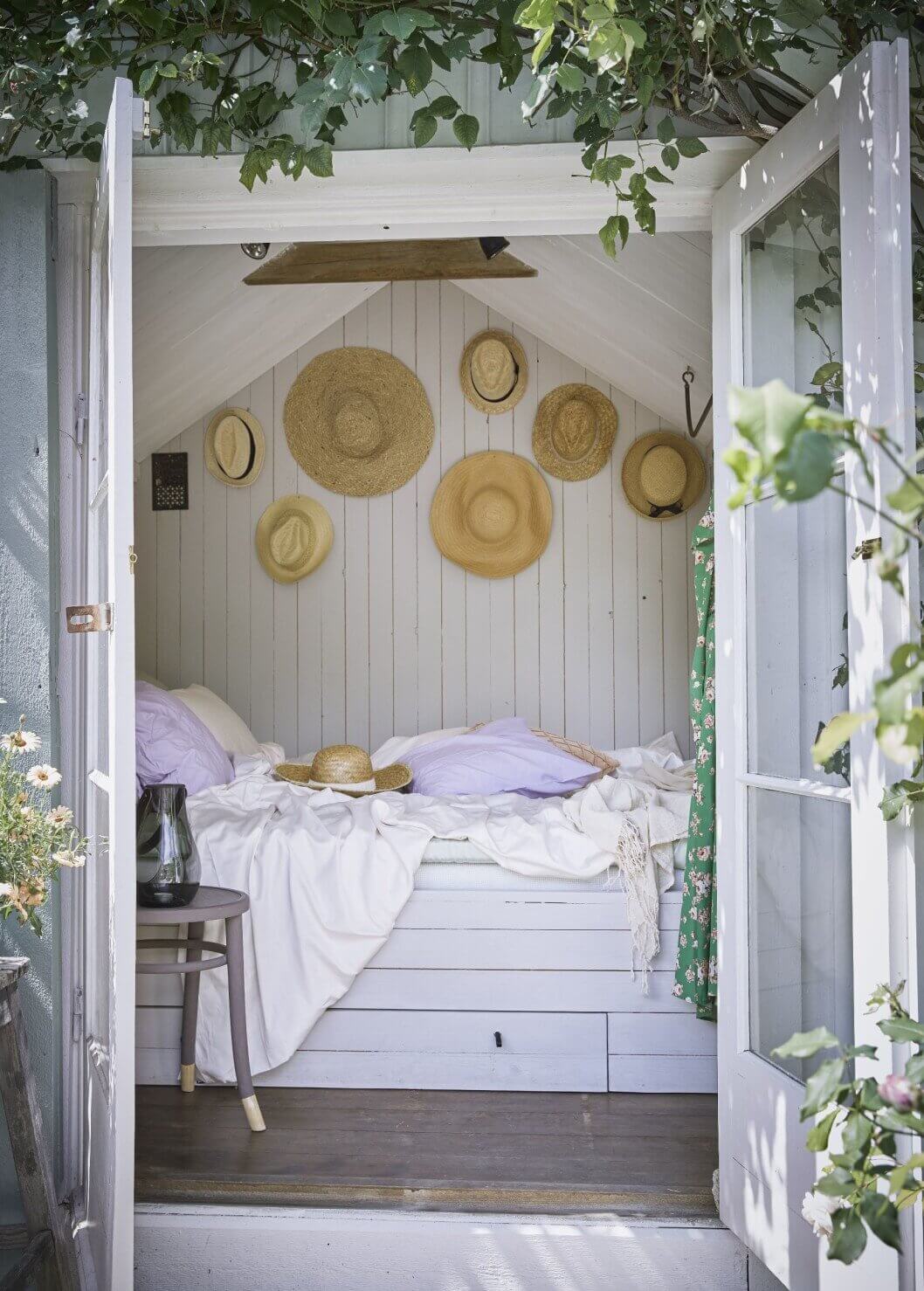 A small white bedroom in a farmhouse-style cottage on a Swedish allotment.
The warm bedroom with cane headboard in Hannes Mauritzson's Helsingborg apartment.
An attic bedroom in a glass cabin visualization.
Attic bedroom with glass wall in a modern wooden a-frame cabin.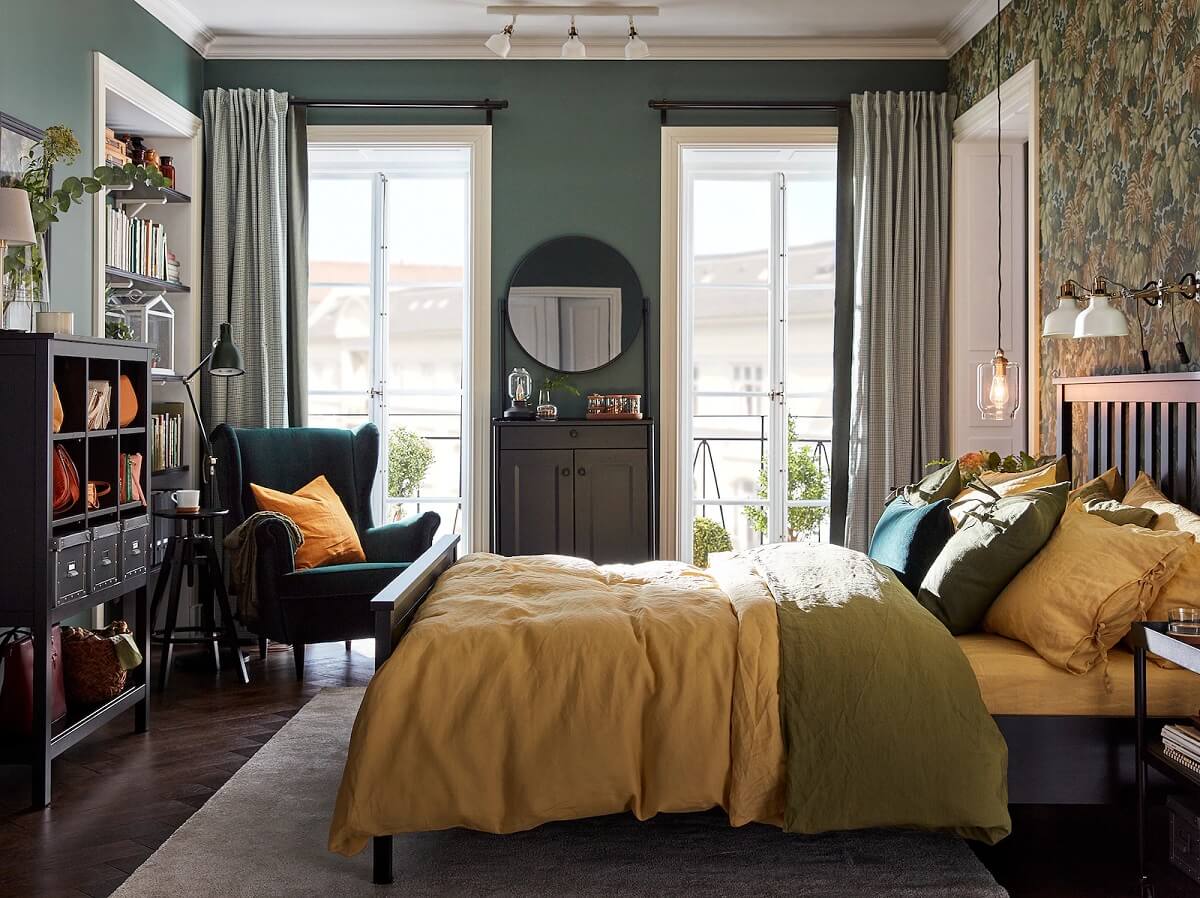 A warm and colorful IKEA bedroom from "styling ideas from 6 new IKEA bedrooms"
A serene bedroom in Elsa Billgren's vintage summer house.
A pink bedroom in a Victorian terrace house with modern kitchen extension and colorful decor.
A natural and minimalistic bedroom featured in The Nordroom's Interior Design Trends 2022.
A classic blue bedroom in a London townhouse where British and Californian design meet.
A modern bedroom in a loft apartment in Amsterdam.
A vintage attic bedroom in a Swedish country house.
A light attic bedroom in a home in San Carlos.
A serene pink bedroom in a Scandinavian apartment.
I hope you've enjoyed these beautiful bedrooms. Click here to see every post of the Best of 2021 serie. And if you're curious about the most beautiful rooms from other years, you can take a look here.