At the end of the year, it's time to look back at the best interiors and outdoor spaces that were posted on The Nordroom in the last twelve months. In the Best of 2022 series I will share the most beautiful spaces of this year.
Every room that is posted in this post includes a link to the full home tours in which you can find these interiors so you can see more of these beautiful homes.
It's been a pleasure to share all these beautiful homes with you this year. And I hope that I will continue to inspire all my readers in the upcoming year with beautiful interior inspiration. If you want to stay up to date with the latest blog post of The Nordroom, you can subscribe to the newsletter.
Make sure to check in with The Nordroom this week to take a look at all the best interiors of this year. In this post, you will find the best bathrooms of 2022. Enjoy!
These bathroom articles will inspire you as well: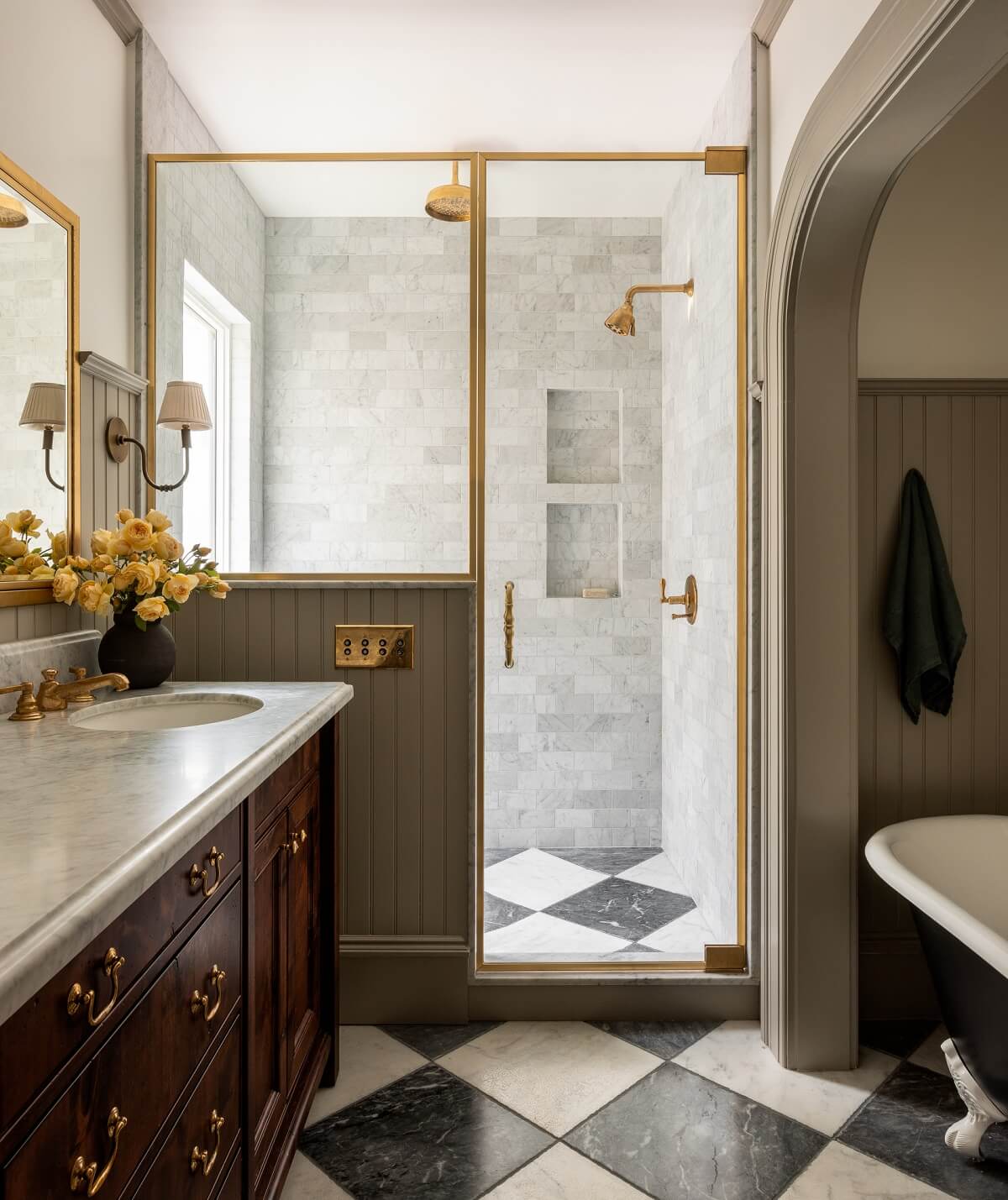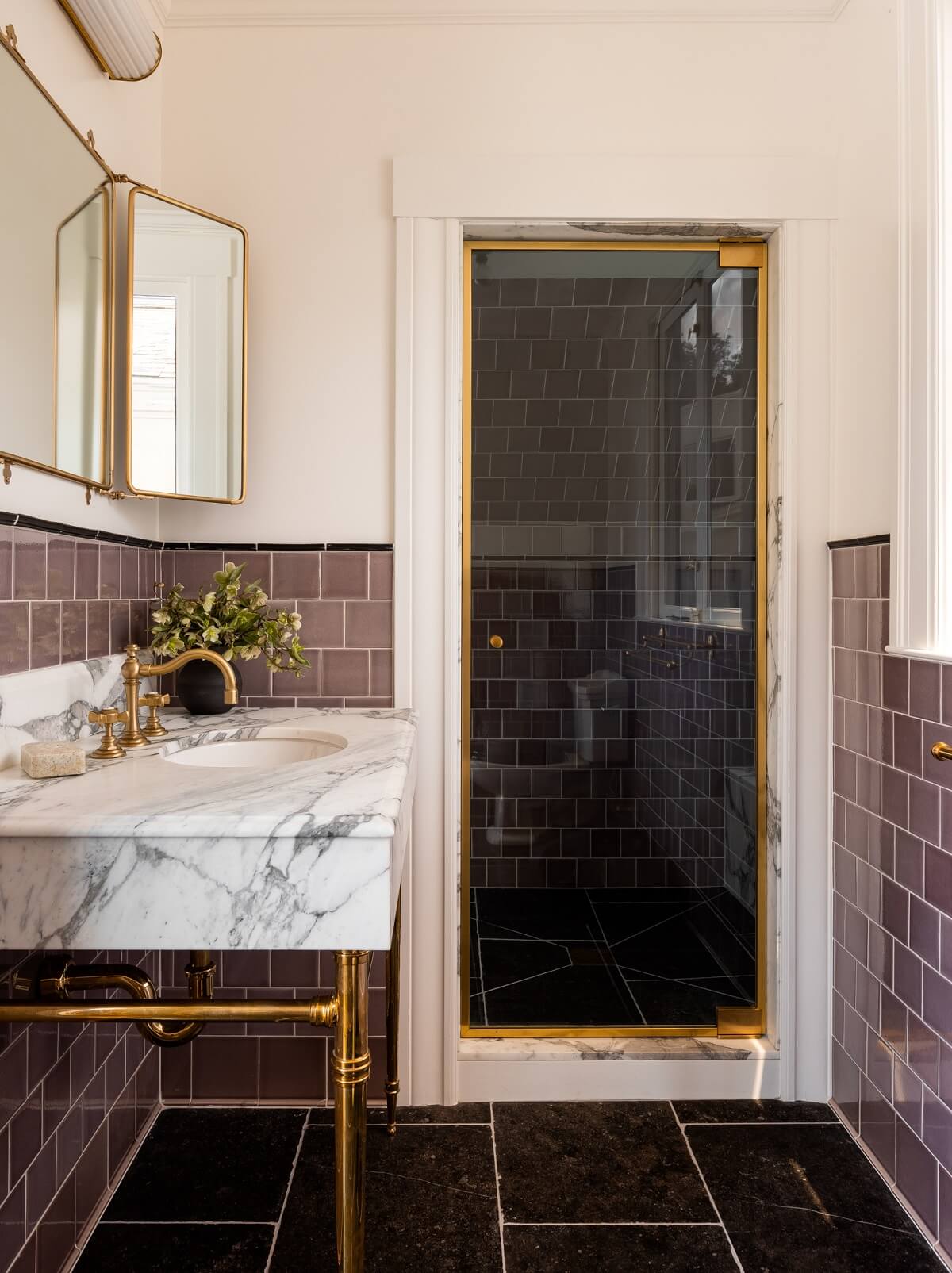 Interior designer Heidi Caillier is masterful at combining colors, textures, and materials. These two bathrooms both have a brass and marble base, though the second bathroom has beautful lavender tiles which makes it extra special.
Both bathrooms can be found in a San Francisco home where colors, patterns, and styles are effortlessly combined into a stunning home.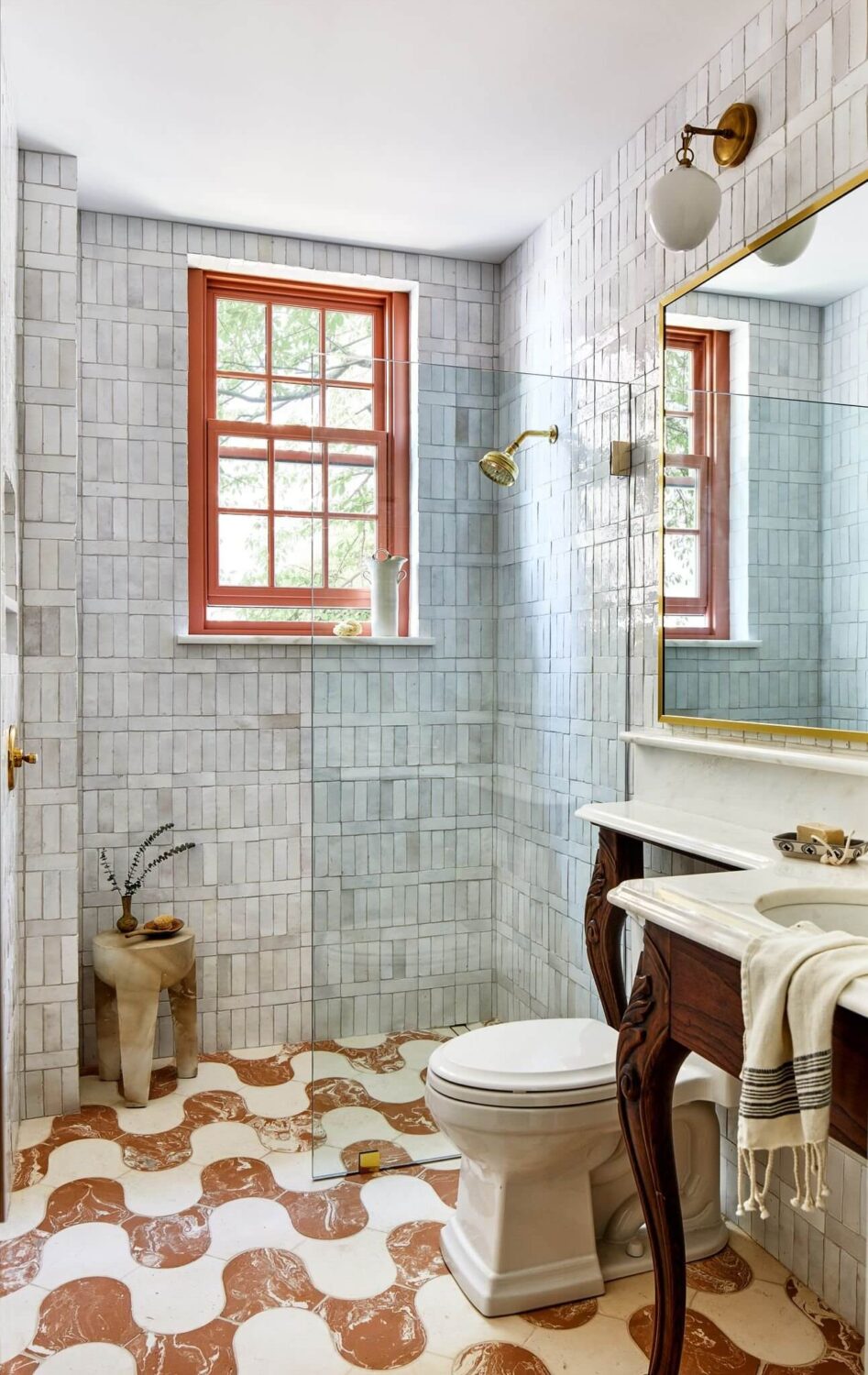 This small bathroom designed by Zoe Feldman has a combination of busy tilework, both on the floor as on the walls. You may think that such a combination doesn't work, but this is the perfect example that you don't have to go safe when you design a small space. This bathroom can be found in a Washington D.C. Pied-à-Terre.
The designers at Maddux Creative designed a Notting Hill home where the owner has a love for marble. This can also be seen in the master bathroom where the bathroom vanity is made of Arabescato marble and brass.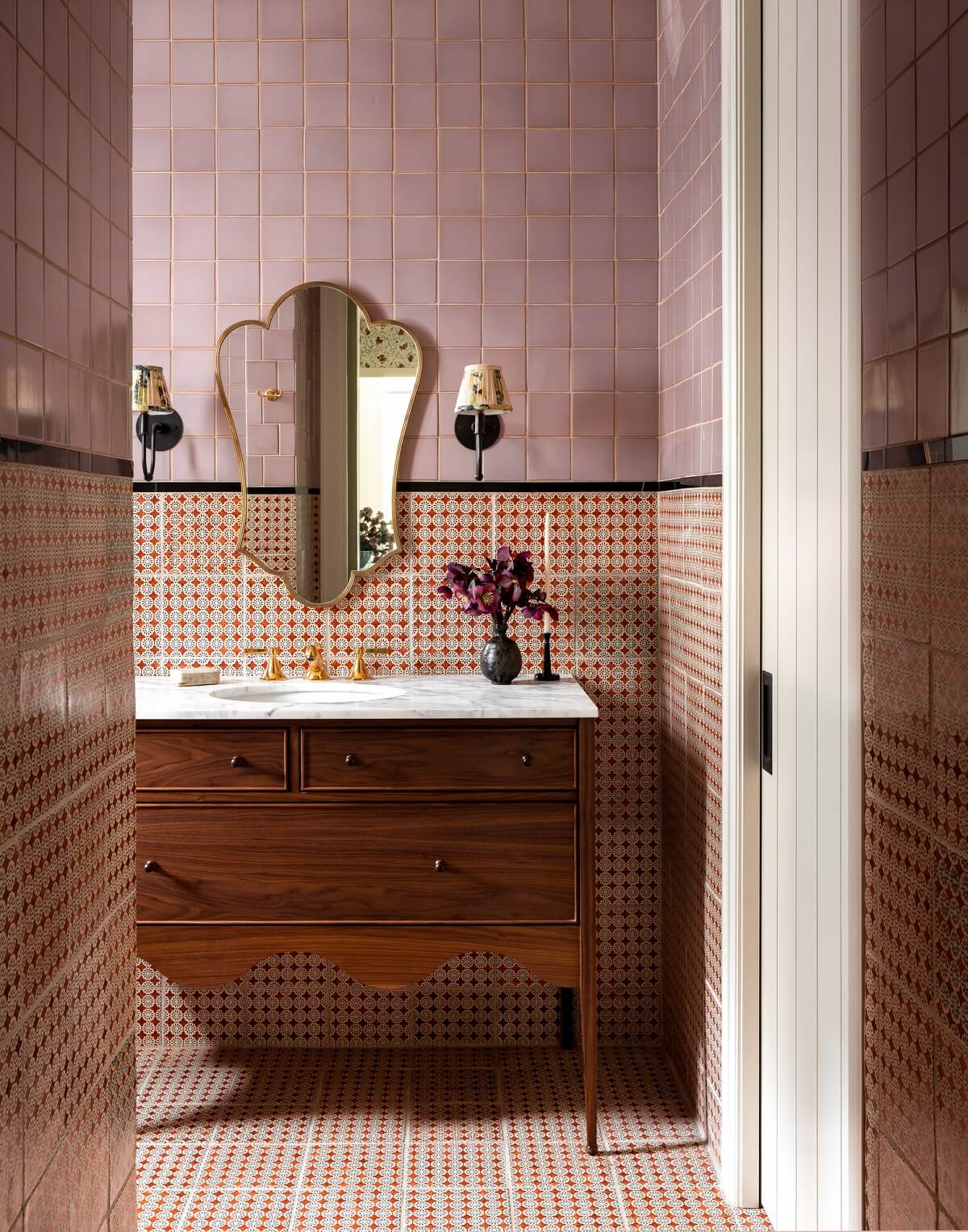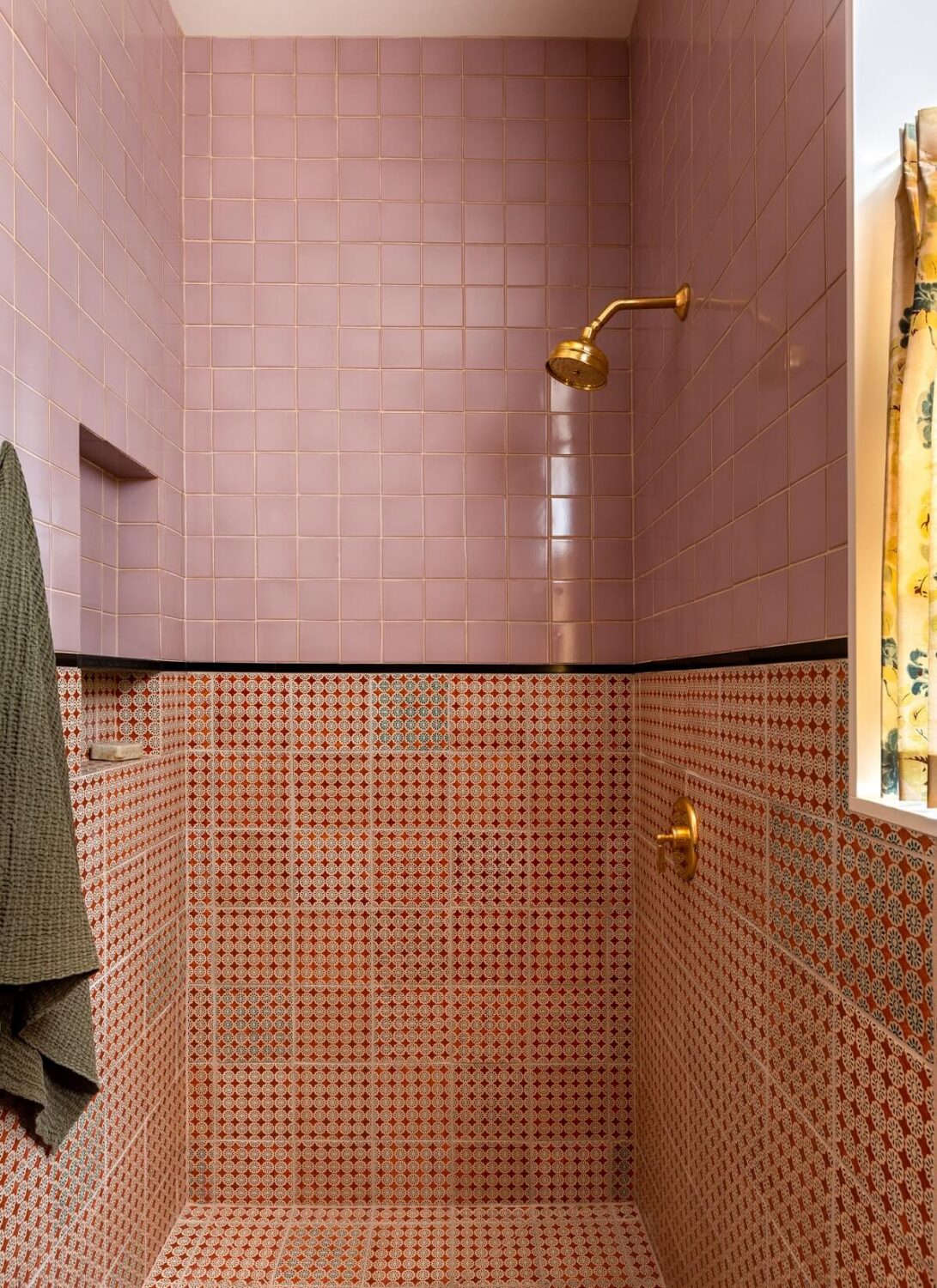 Another bathroom designed by Heidi Caillier that has caught my eye this year. This pink bathroom is located in a guest house on Fox Island. Heidi combined pink tiles from Fireclay with Neisha Crosland's Frieda terra-cotta design for De Ferranti.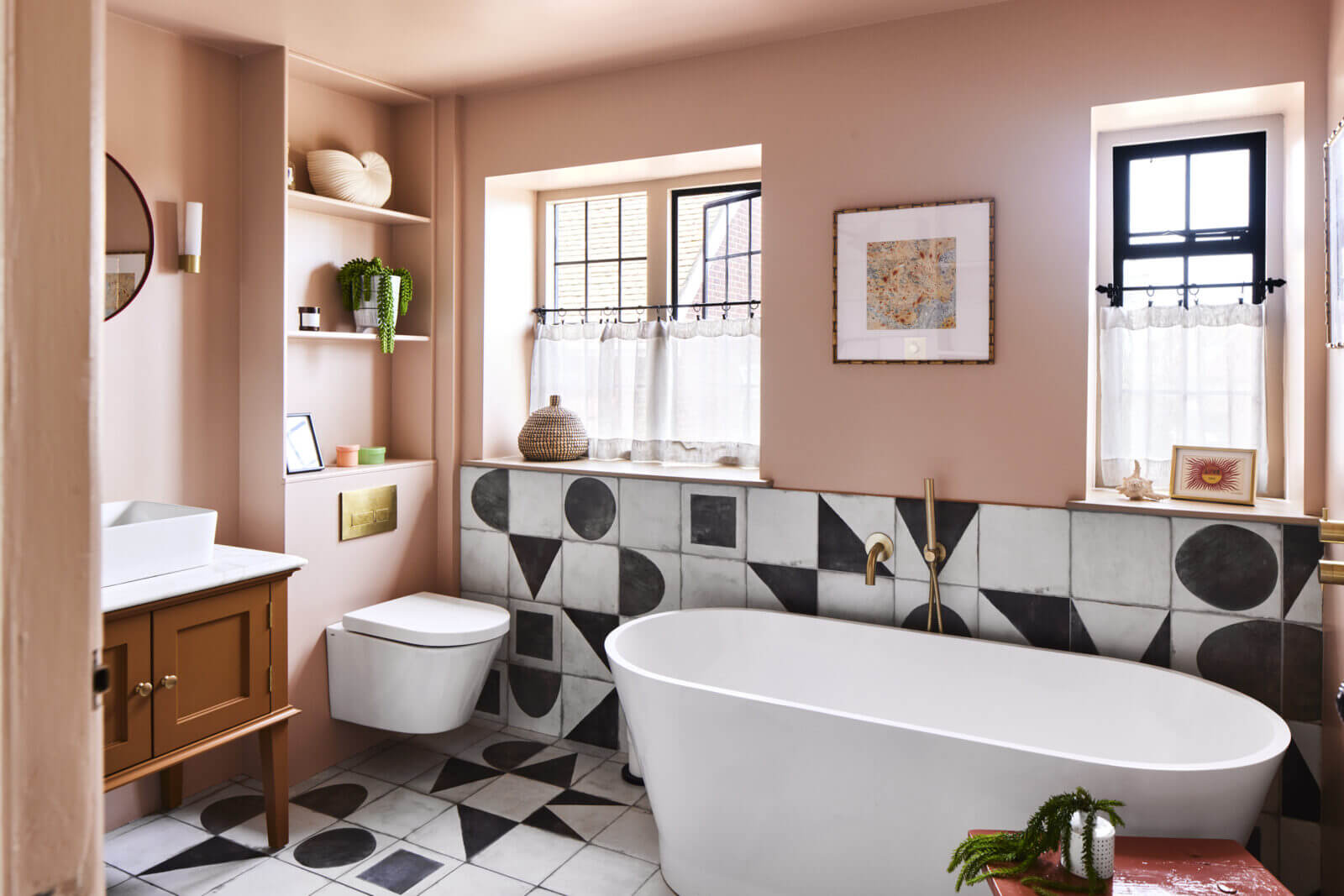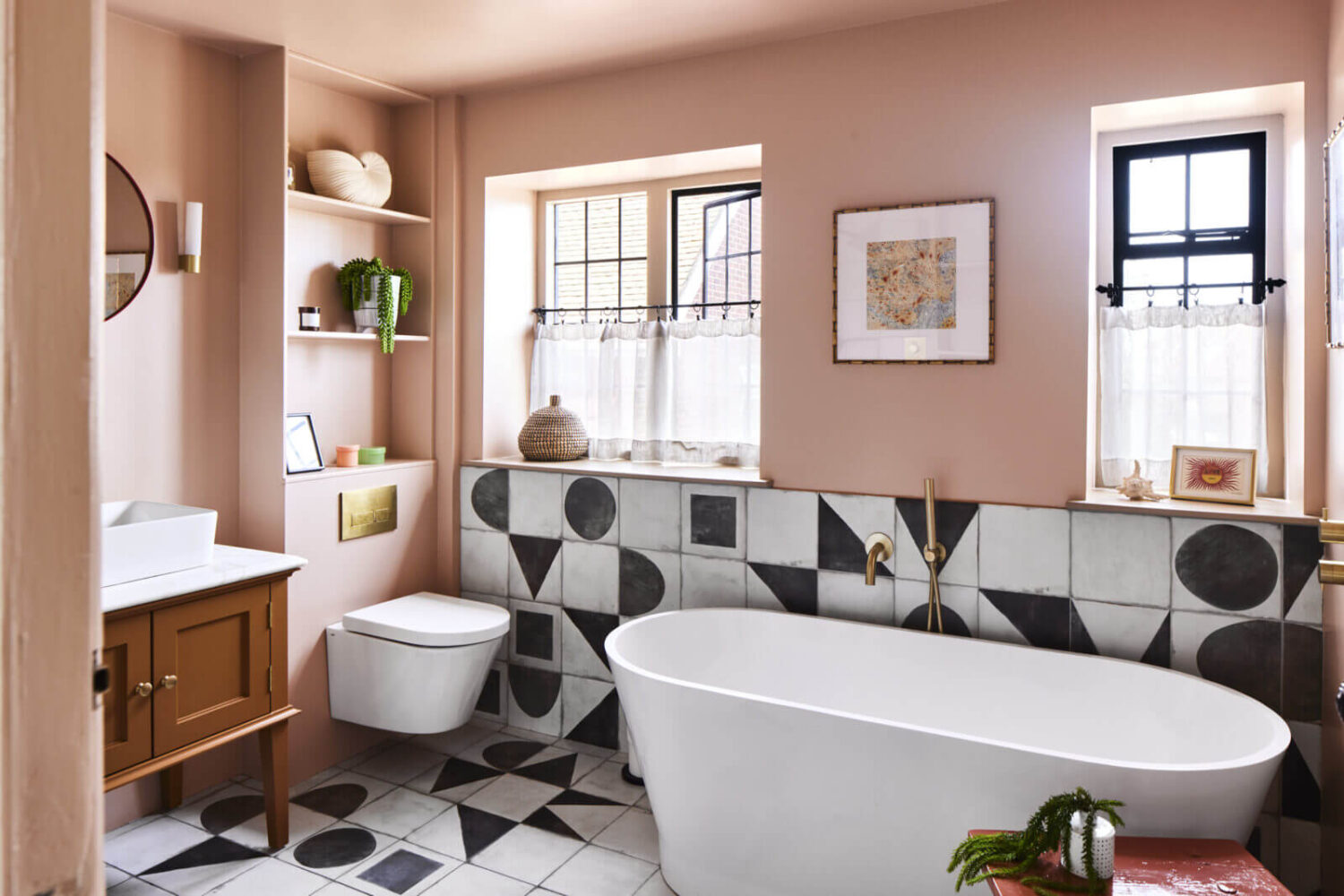 Another pink bathroom that I loved this year that featured in an English Arts and Crafts home. Pink walls are combined with black and white geometric tiles.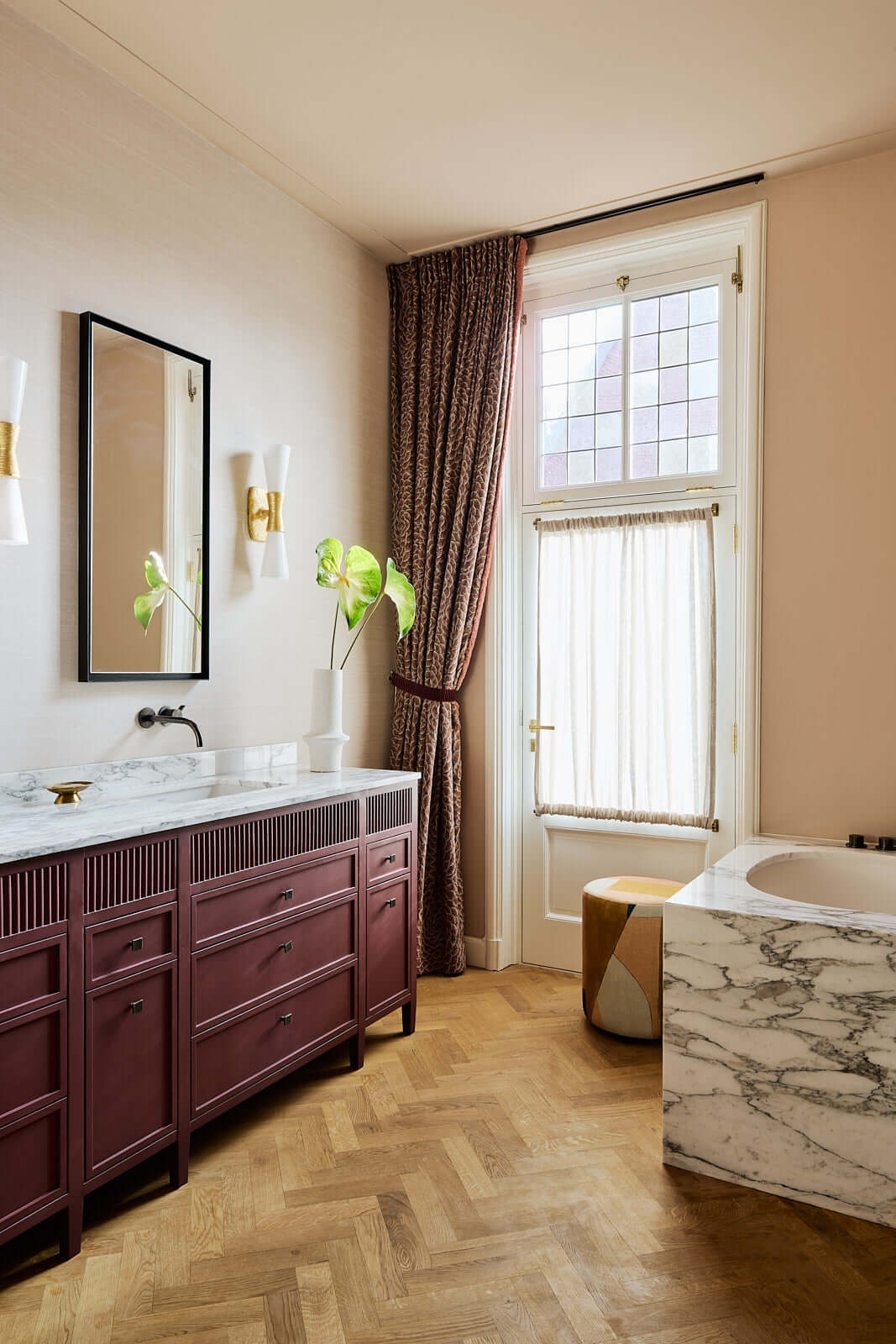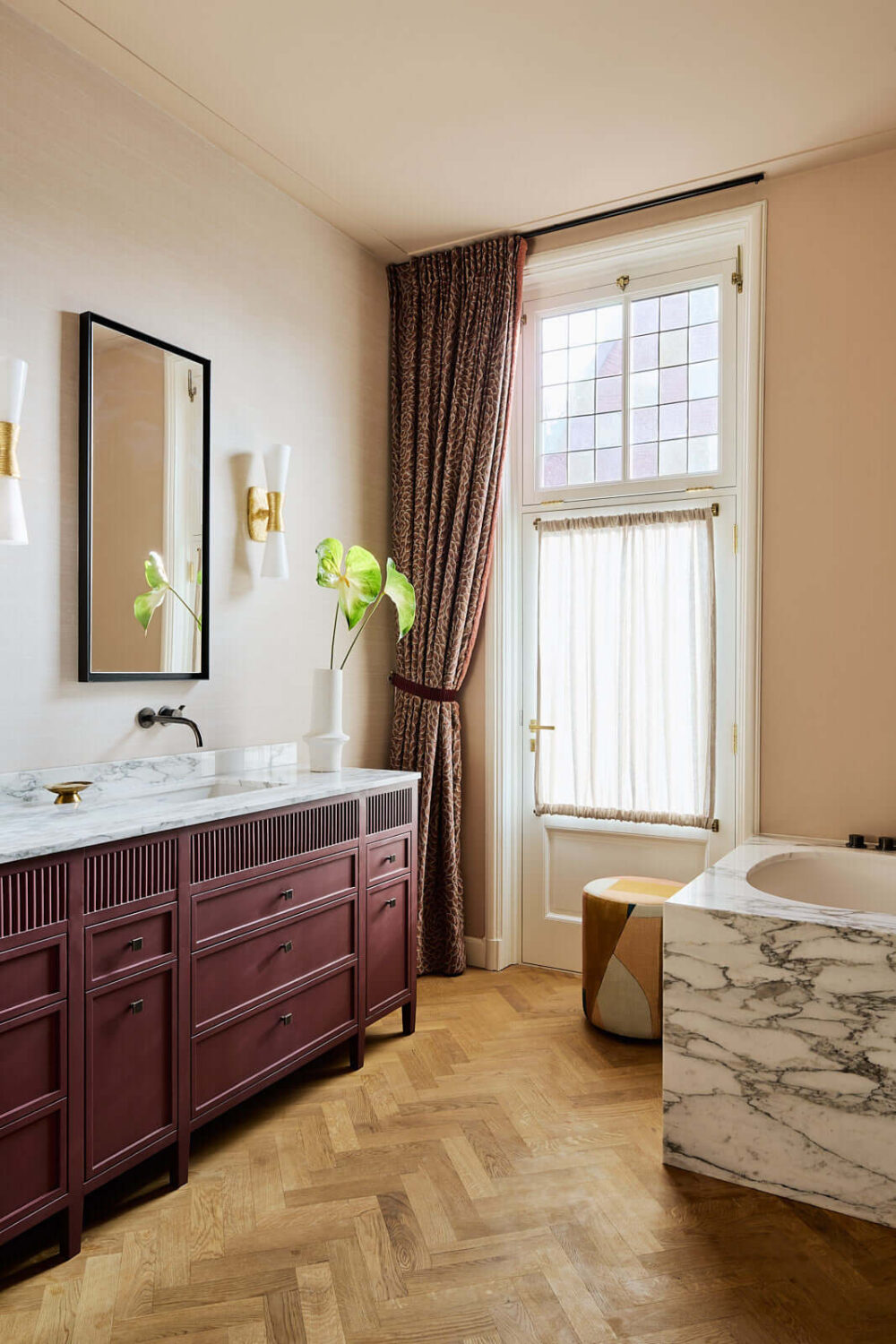 The designers of Atelier ND Interior designed a beautiful colorful home in Amsterdam that features this bathroom with a herringbone floor, a marble bath, and a burgundy vanity.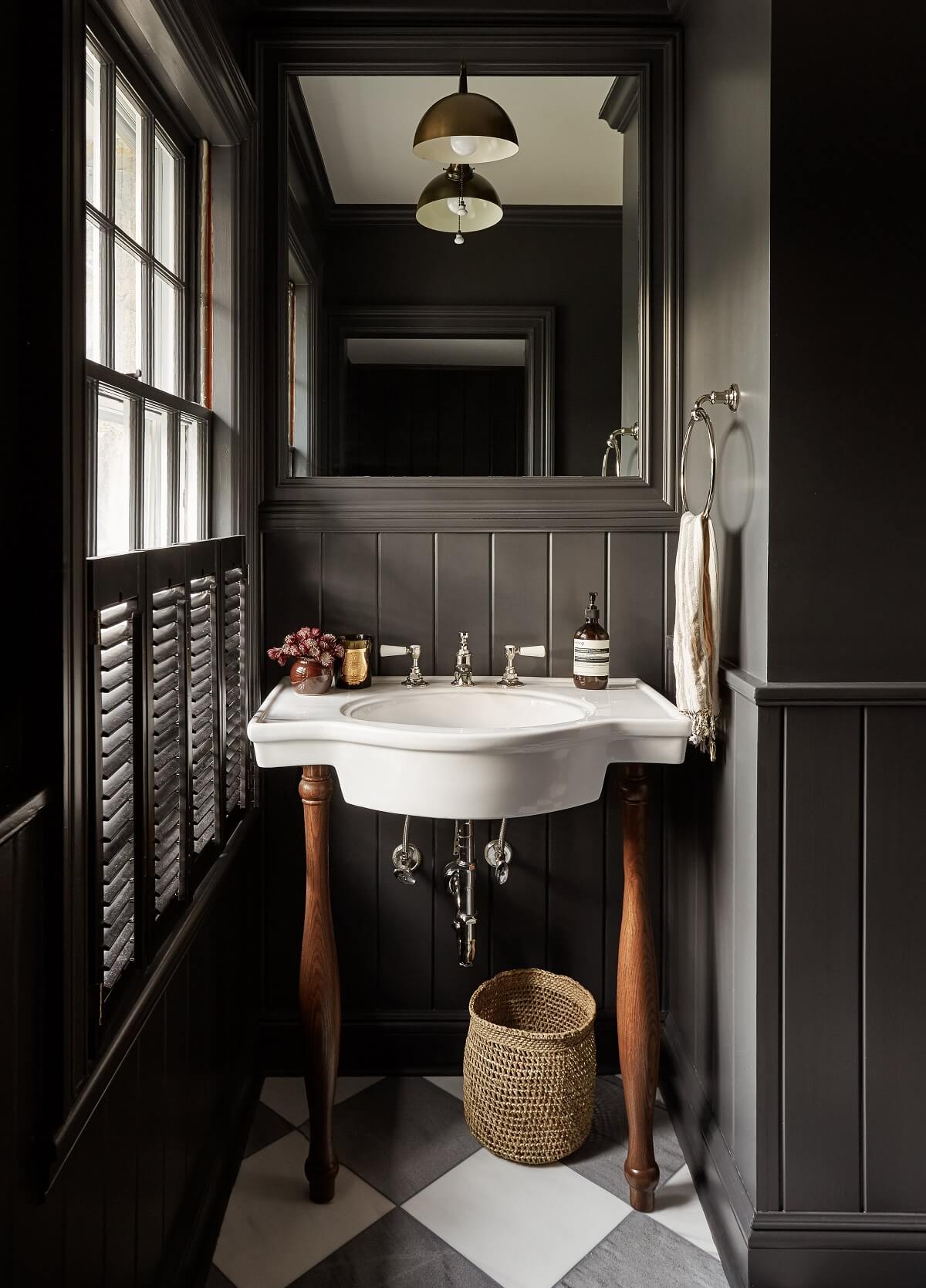 Moody and classic, this bathroom with dark gray walls and a checkerboard floor designed by Becca Interiors. The bathroom featured in a warm family home in Connecticut.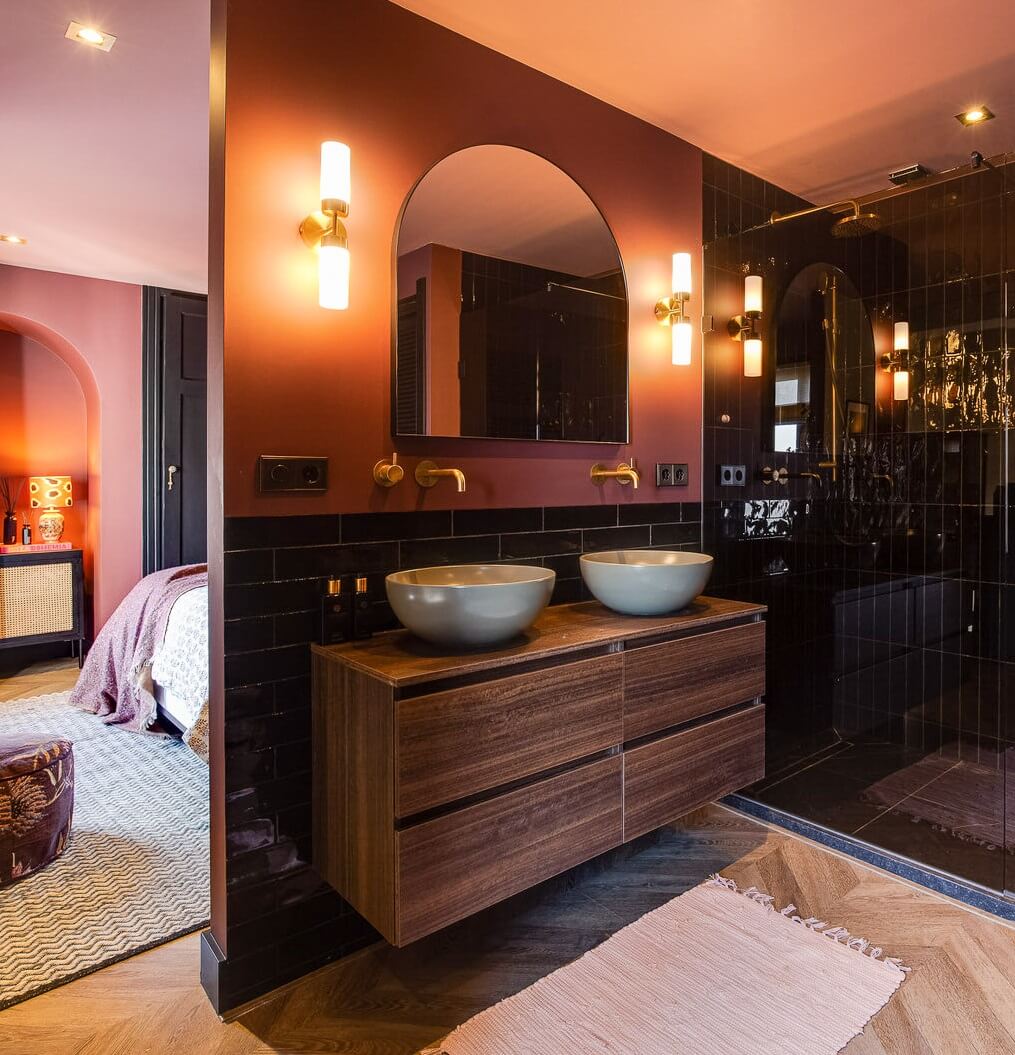 The master bedroom is a warm family home in The Netherlands has a beautiful ensuite bathroom with glossy black tiles and warm pink terracotta walls.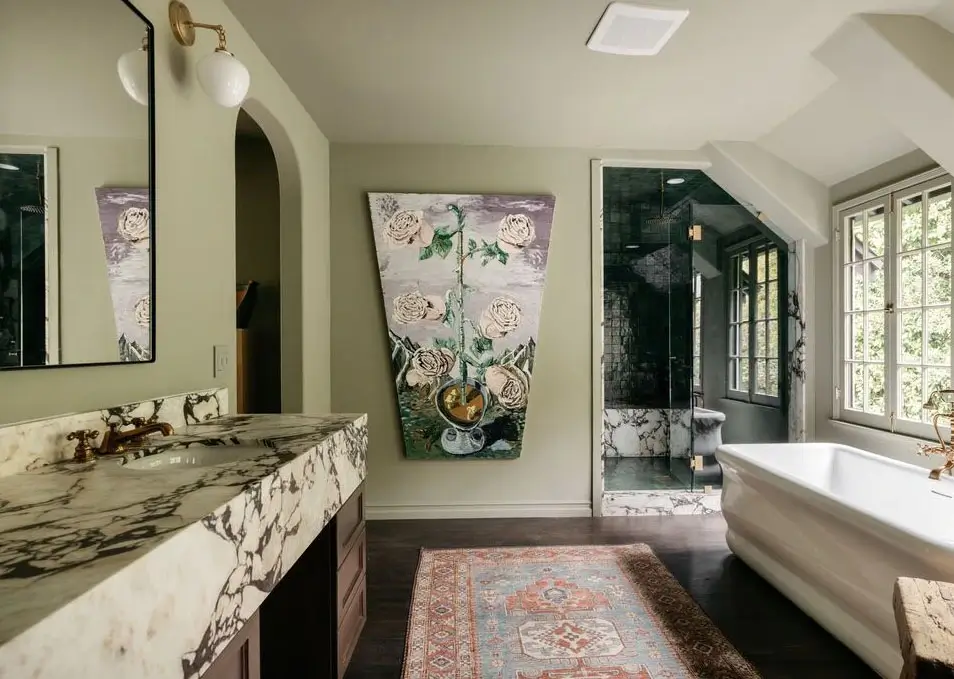 A Tudor house in Los Feliz designed by residential developer Jordan Bakva features several bathrooms and they are all beautiful. The master bathroom is a spectacular room with a freestanding bath, marble vanity, and glossy green tiles in the shower.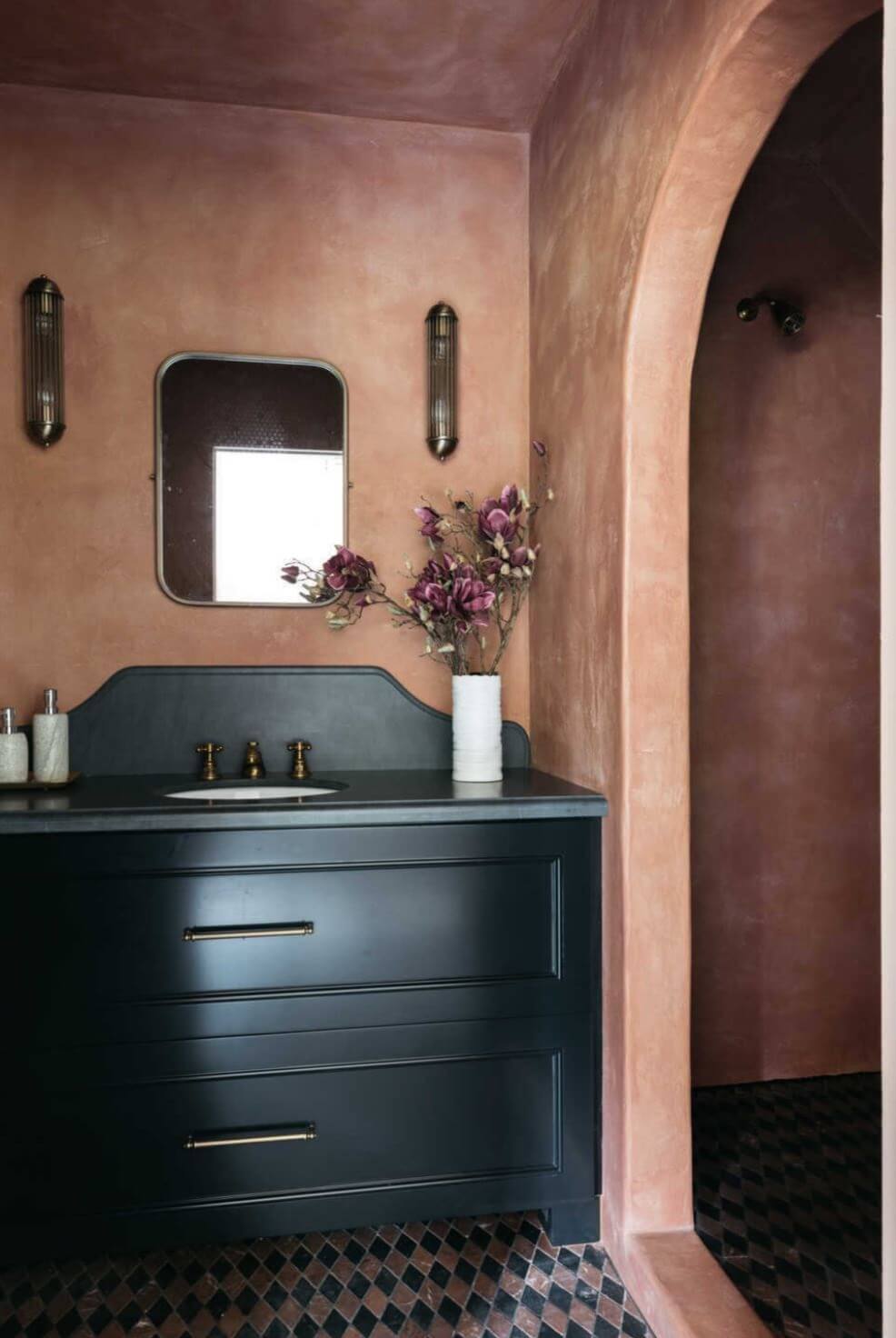 A second bathrom has a more Moroccon style with plaster pink walls and small diamond shaped floor tiles.
One of the bathrooms in the Guild House boutique hotel in Philadelphia is a classic black and white beauty. The hotel is designed by by the female owned-and-operated ROHE Creative. The beautiful boutique hotel tells the wonderful story of strong, forward-thinking women.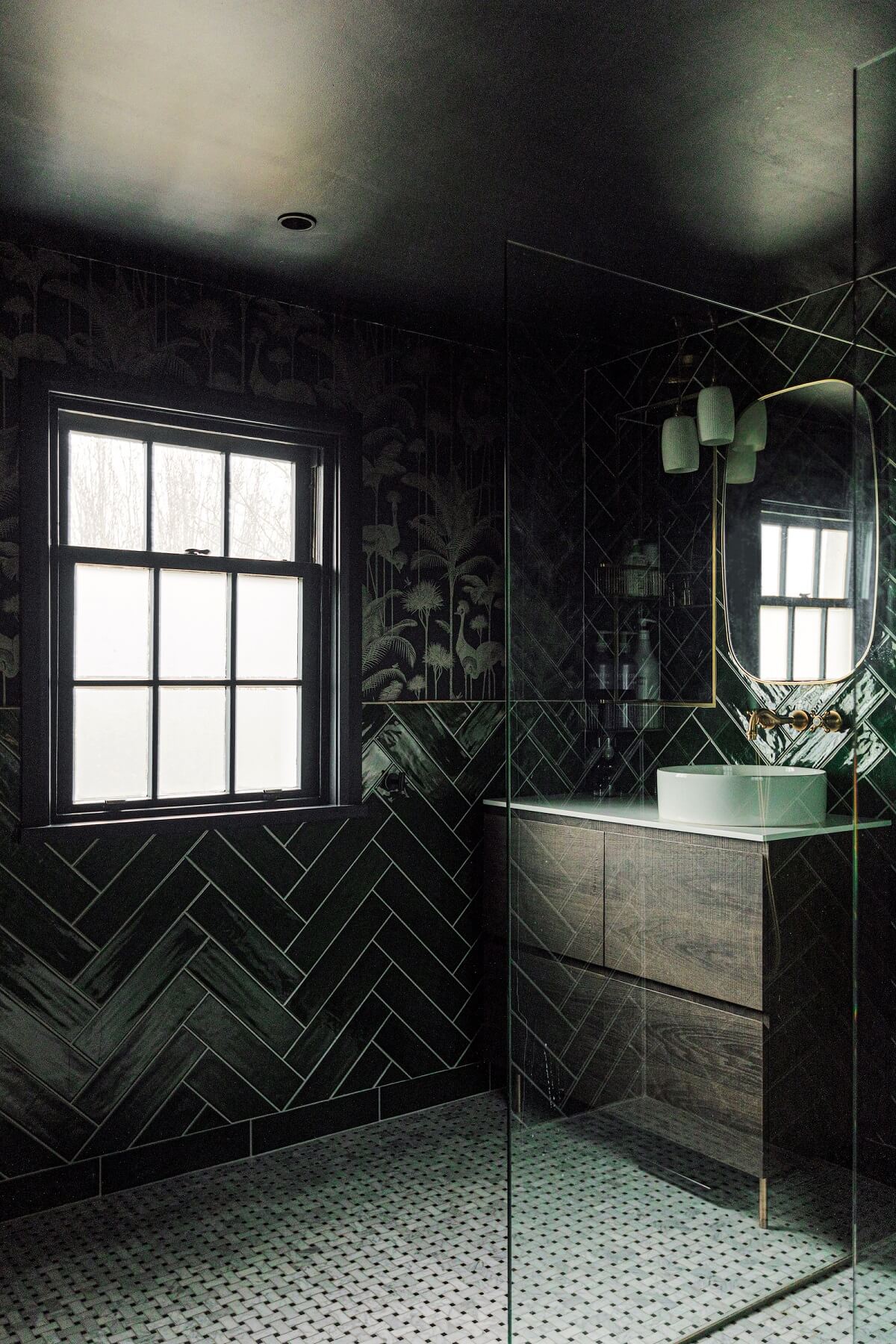 A Victorian villa in London is decorated with color and wallpaper which you can also see in the bathroom. Moody dark green tiles are matched with a dark green wallpaper.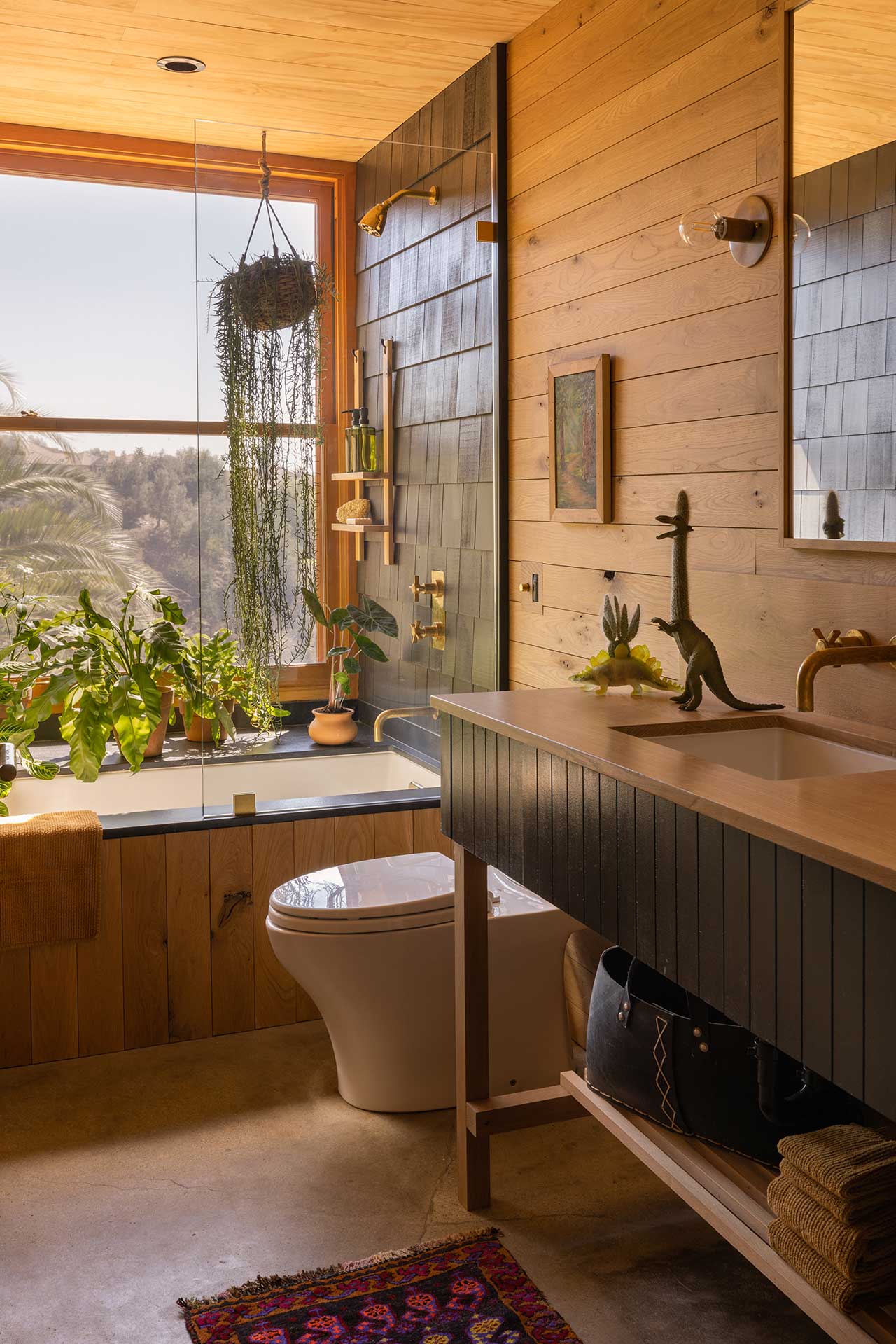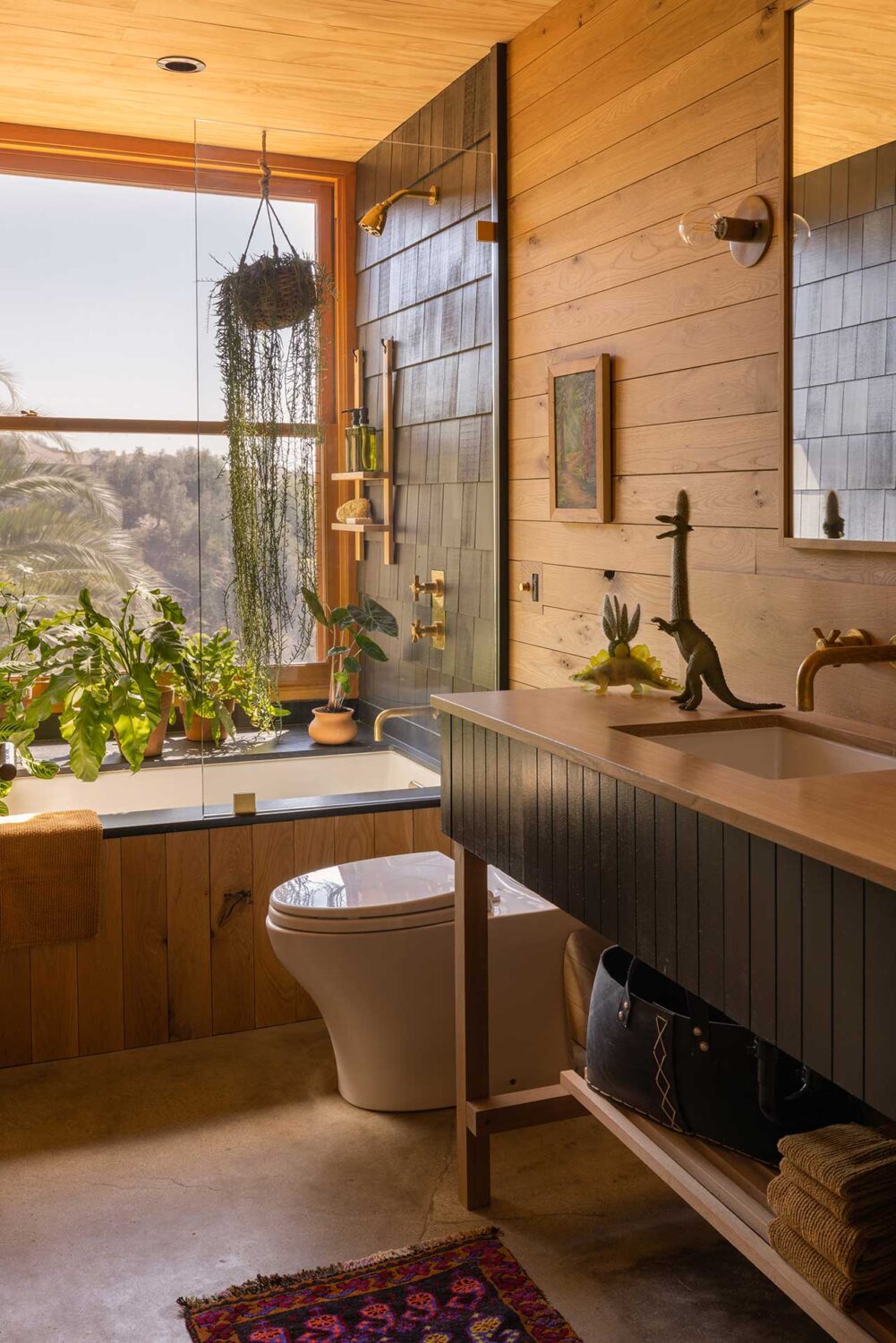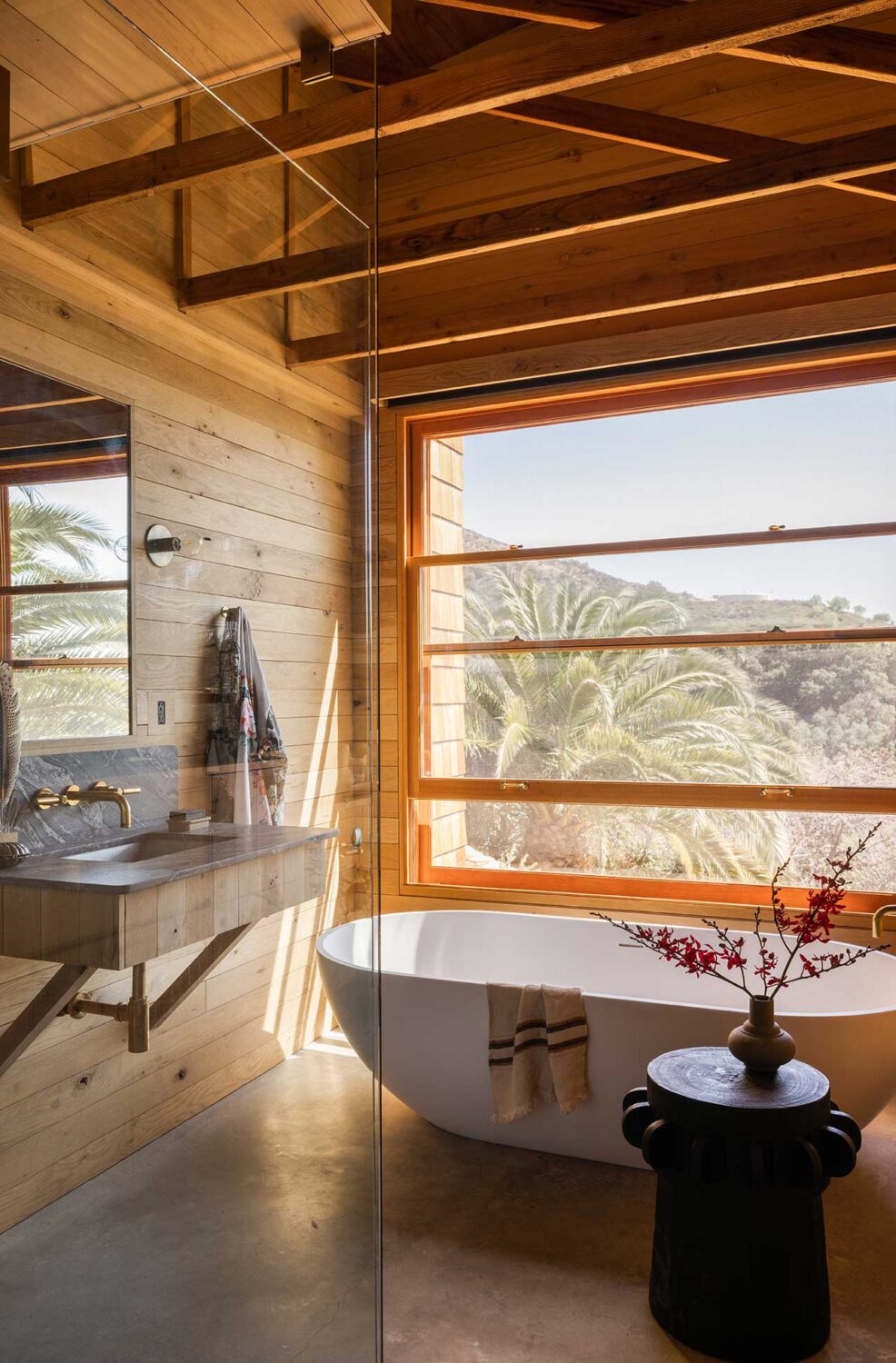 The new mountaintop home of actor Hayden Christensen has two beautiful bathroom with rustic wooden elements and amazing views.
These were, in my opinion, the best bathrooms of 2022. If you want to take a look at the best spaces of previous years you can check out the entire best of category by clicking here.