At the end of the year, it's time to look back at the best interiors and outdoor spaces that were posted on The Nordroom in the last twelve months. In the Best of 2022 series I will share the most beautiful spaces of this year.
Every room that is posted in this post includes a link to the full home tours in which you can find these interiors so you can see more of these beautiful homes.
It's been a pleasure to share all these beautiful homes with you this year. And I hope that I will continue to inspire all my readers in the upcoming year with beautiful interior inspiration. If you want to stay up to date with the latest blog post of The Nordroom, you can subscribe to the newsletter.
Make sure to check in with The Nordroom this week to take a look at all the best interiors of this year. In this post, you will find the best bedrooms of 2022. Enjoy!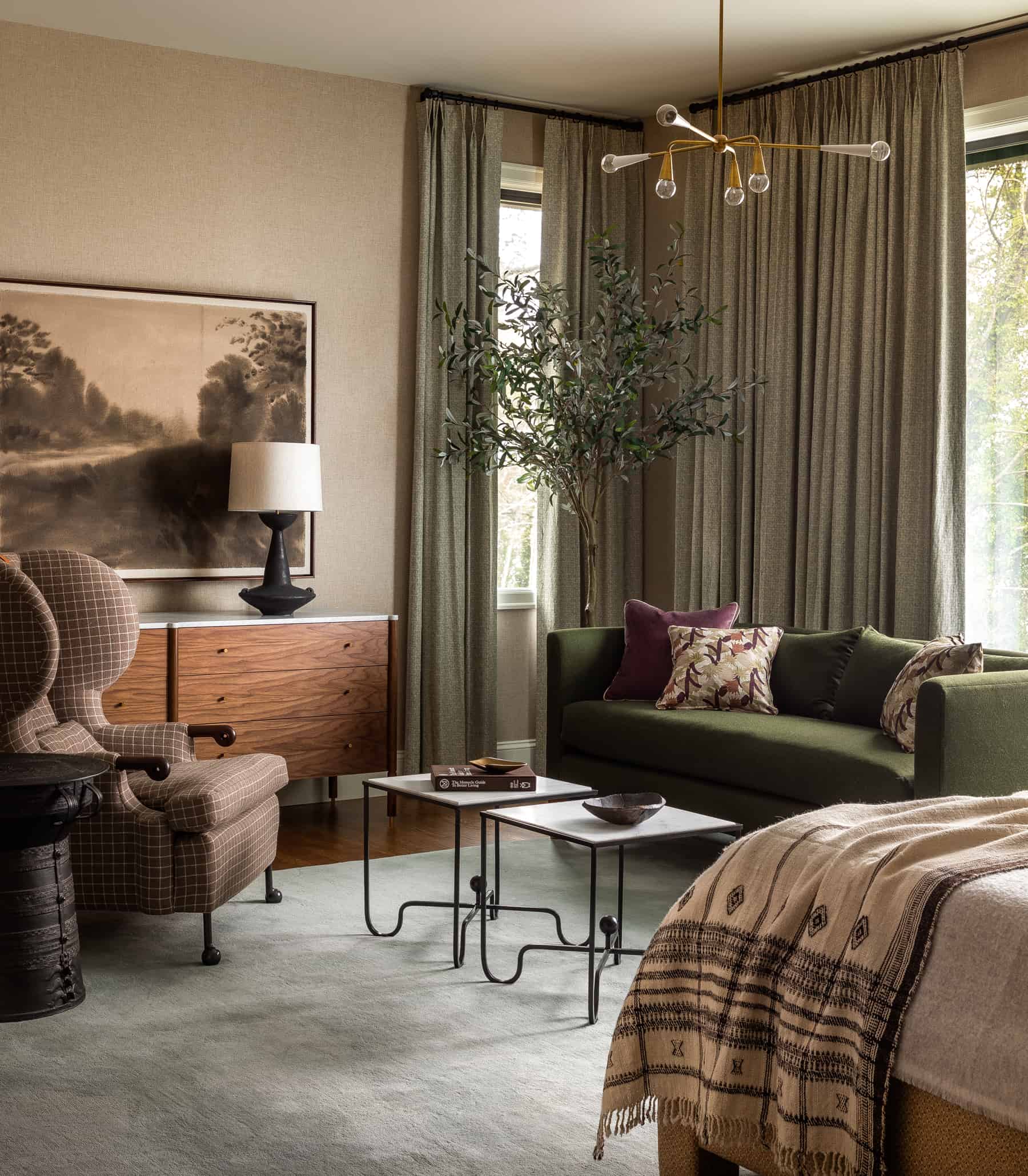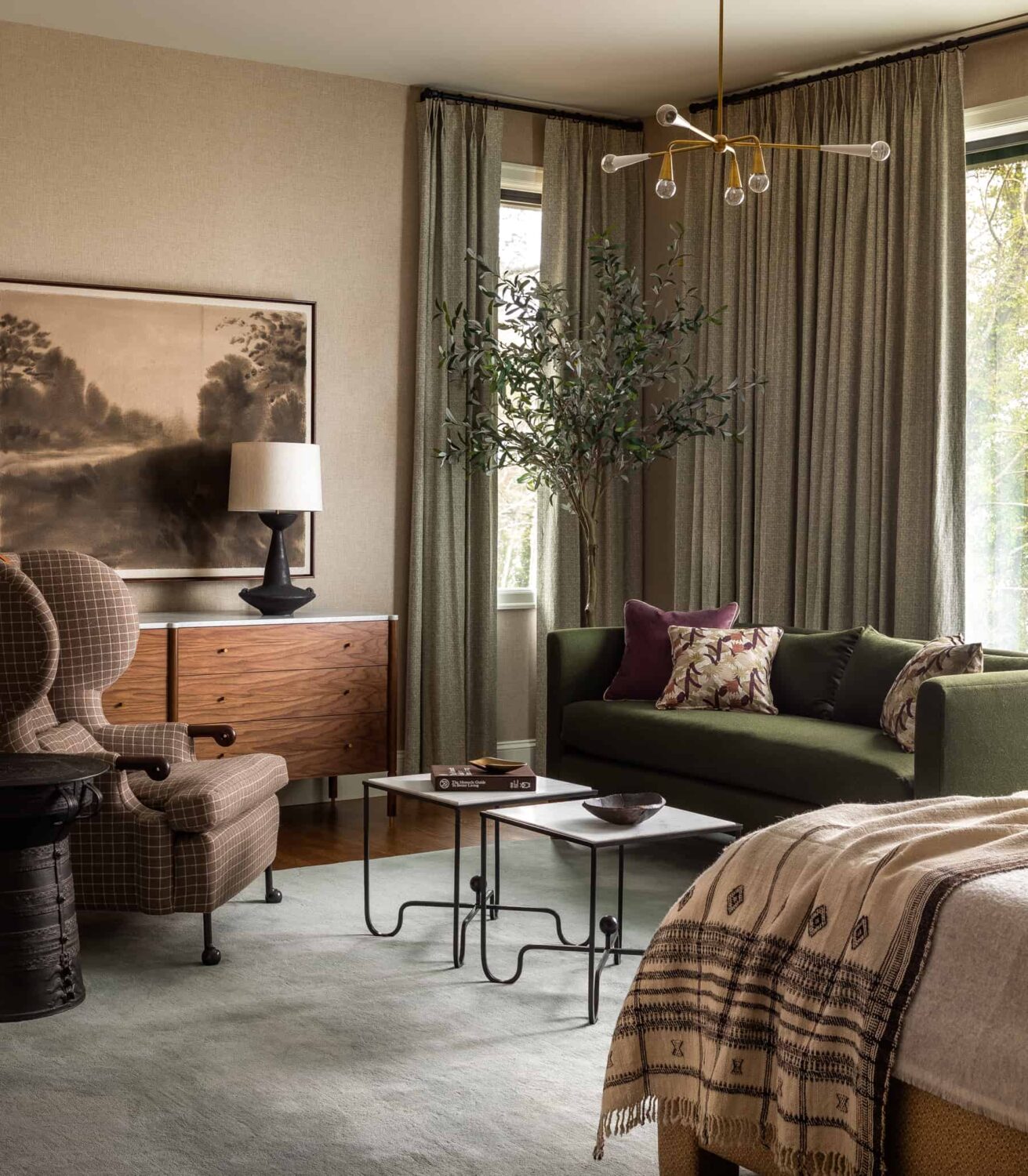 A grand master suite designed by Heidi Caillier in a Fox Island home with a seating area and textured wall coverings by Phillip Jeffries.
Hannes Mauritzson sold his Swedish apartment this year. The entire home is decorated in a warm neutral style and the bedroom is an calm beauty.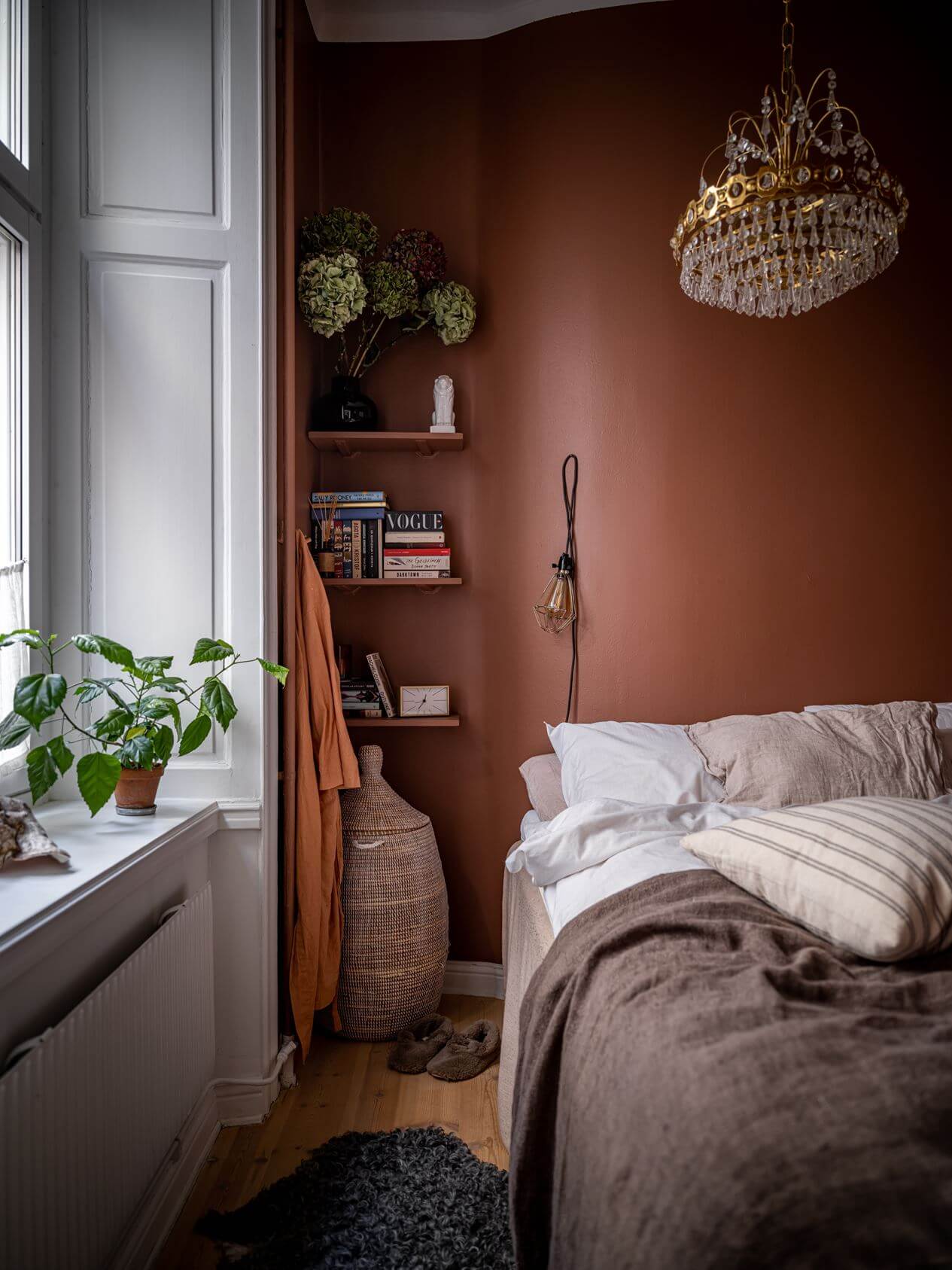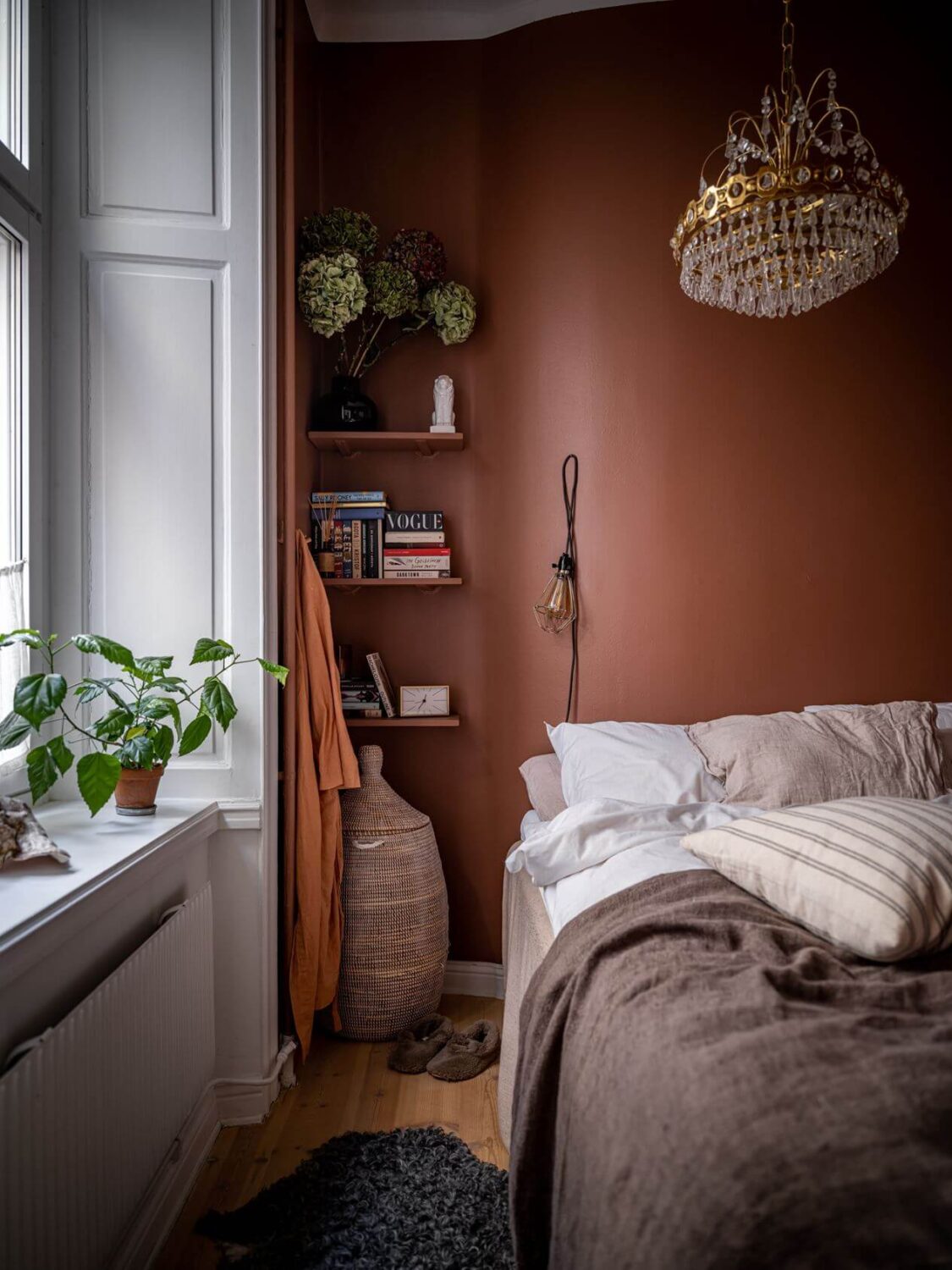 This bedroom may be teeny tiny, but it is a wonderful space with warm earthy colored walls and shelves to provide some storage.
This lovely bedroom in a Dutchess County home has a fruit wallpaper by William Morris.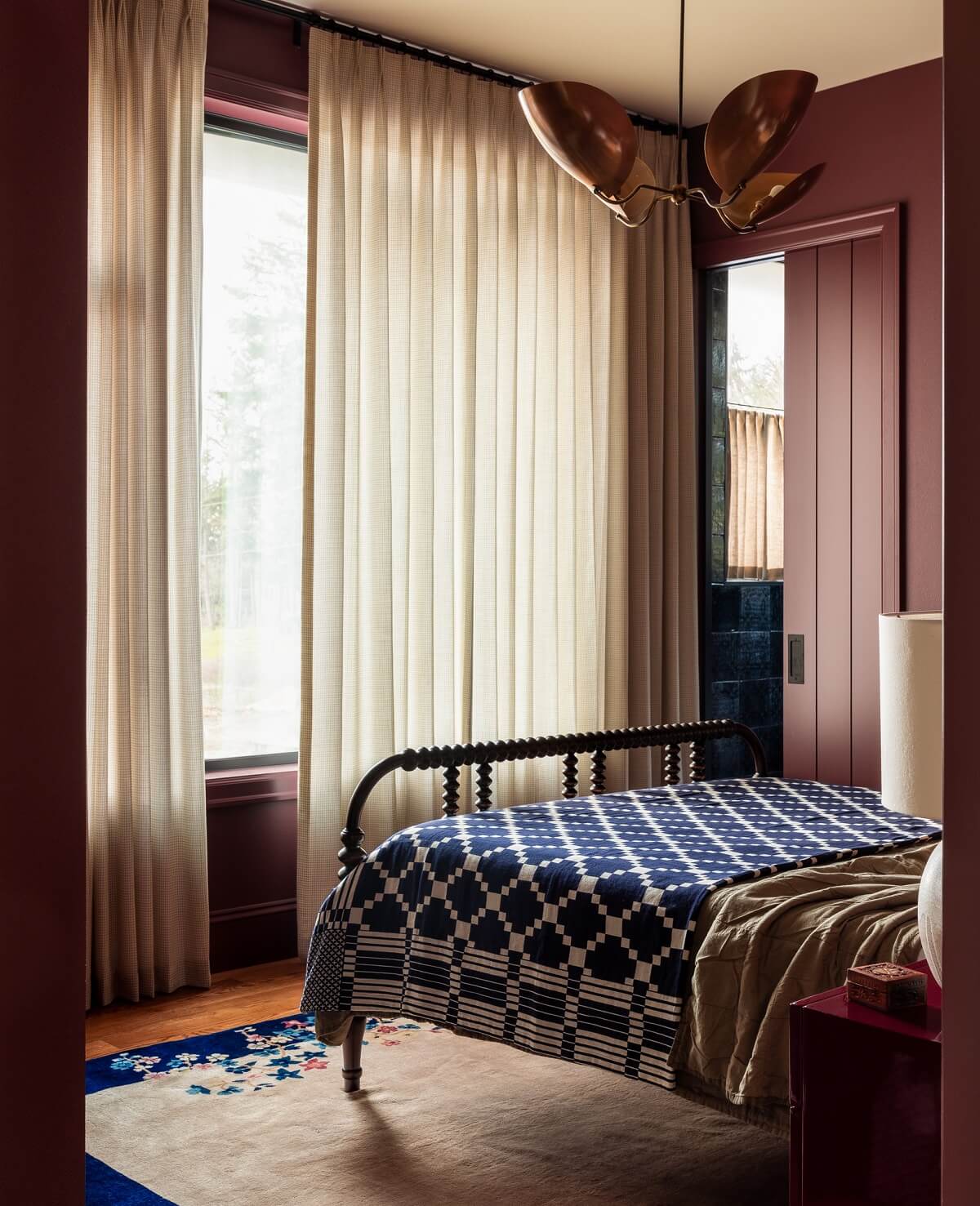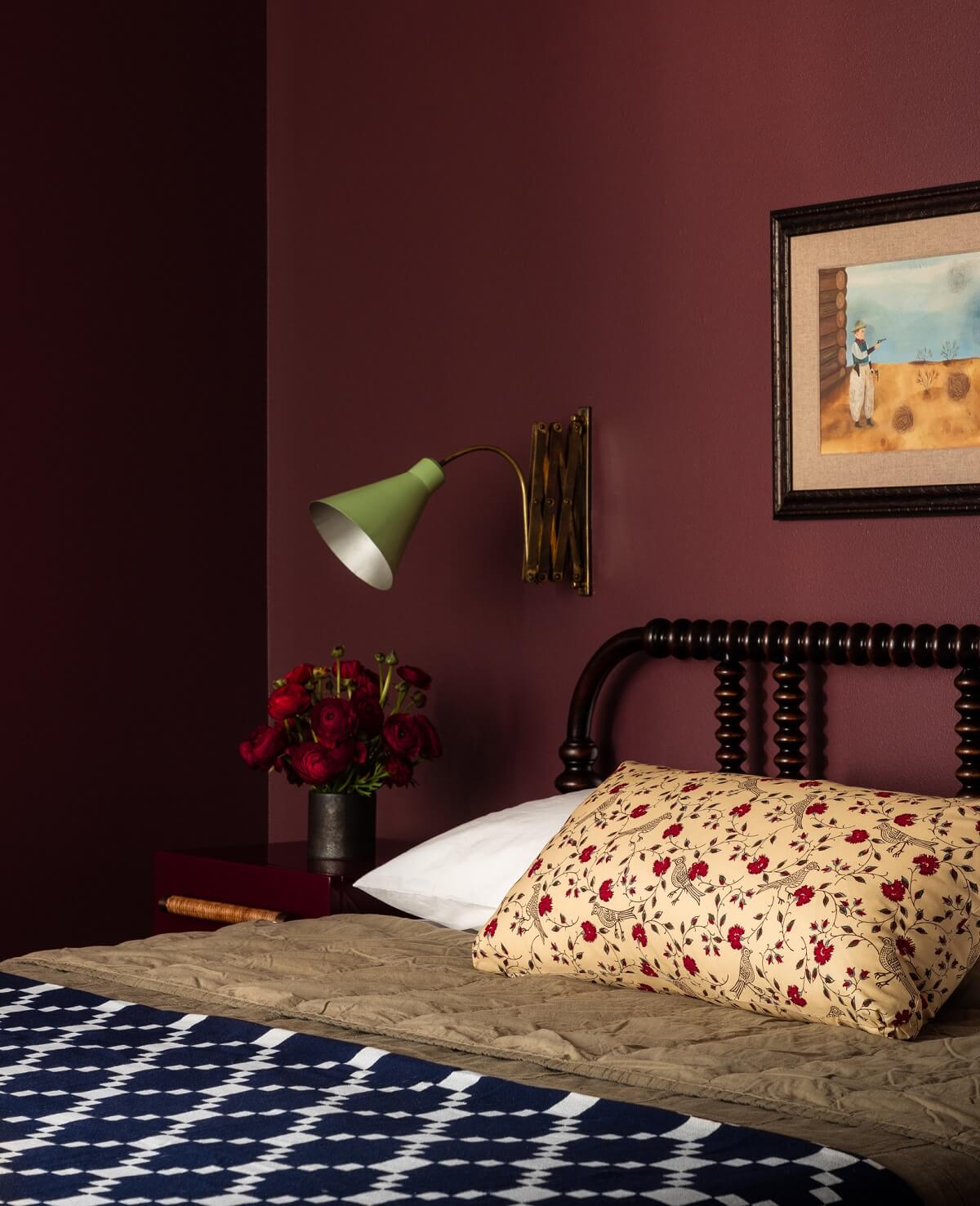 If you're looking for a warm color for the bedroom than you why not opt for this beautiful aubergine shade called Black Magic by Portola Paints & Glazes. The bedroom is located in a Fox Island home that is decorated in pink and black shades.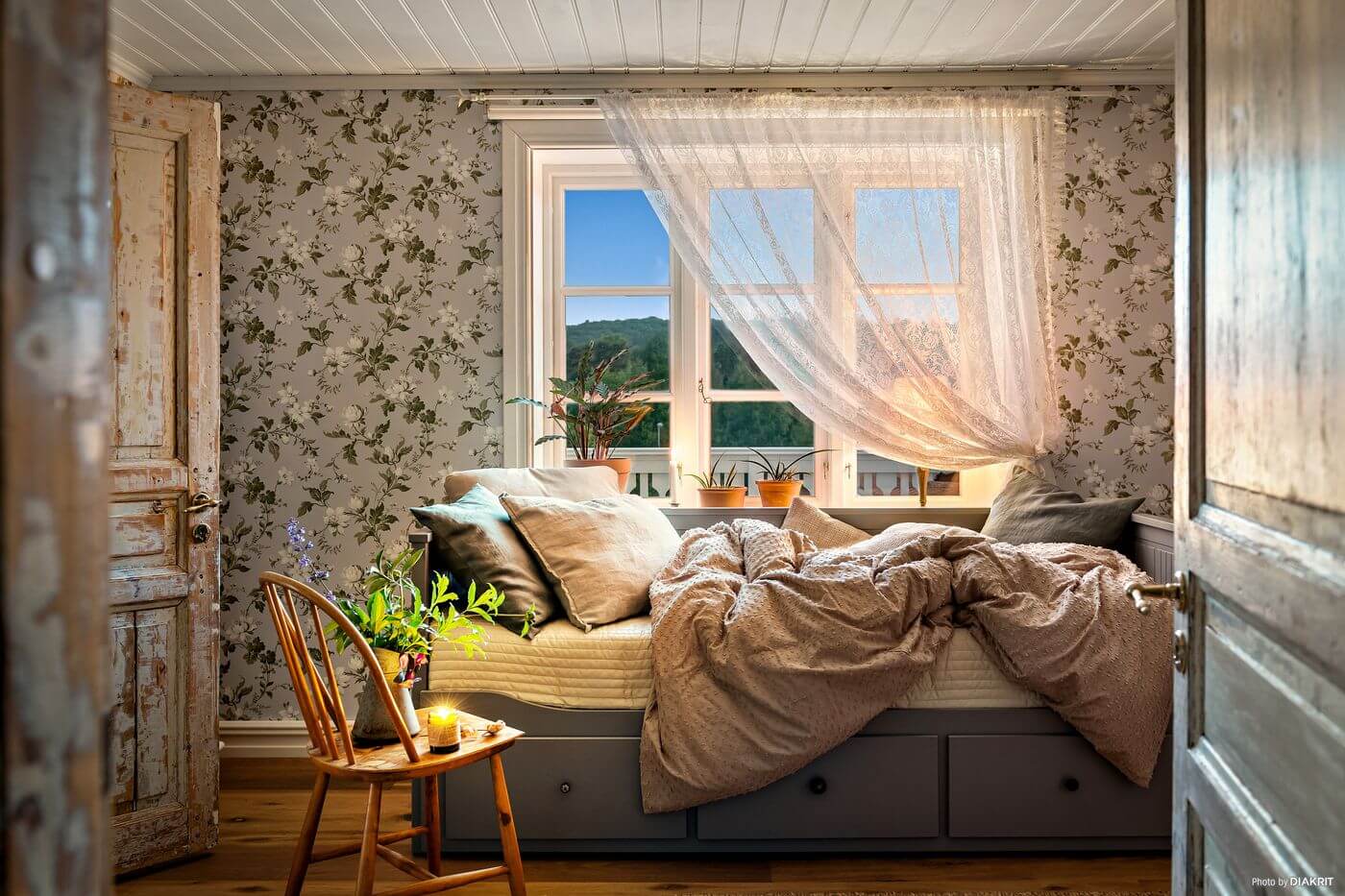 This Swedish home is filled with wallpaper and in the bedroom they opted for the "Blomslinga" wallpaper by Boråstapeter.
This bedroom ensuite in a Dutch family home is painted in warm pink shades combined with black accents.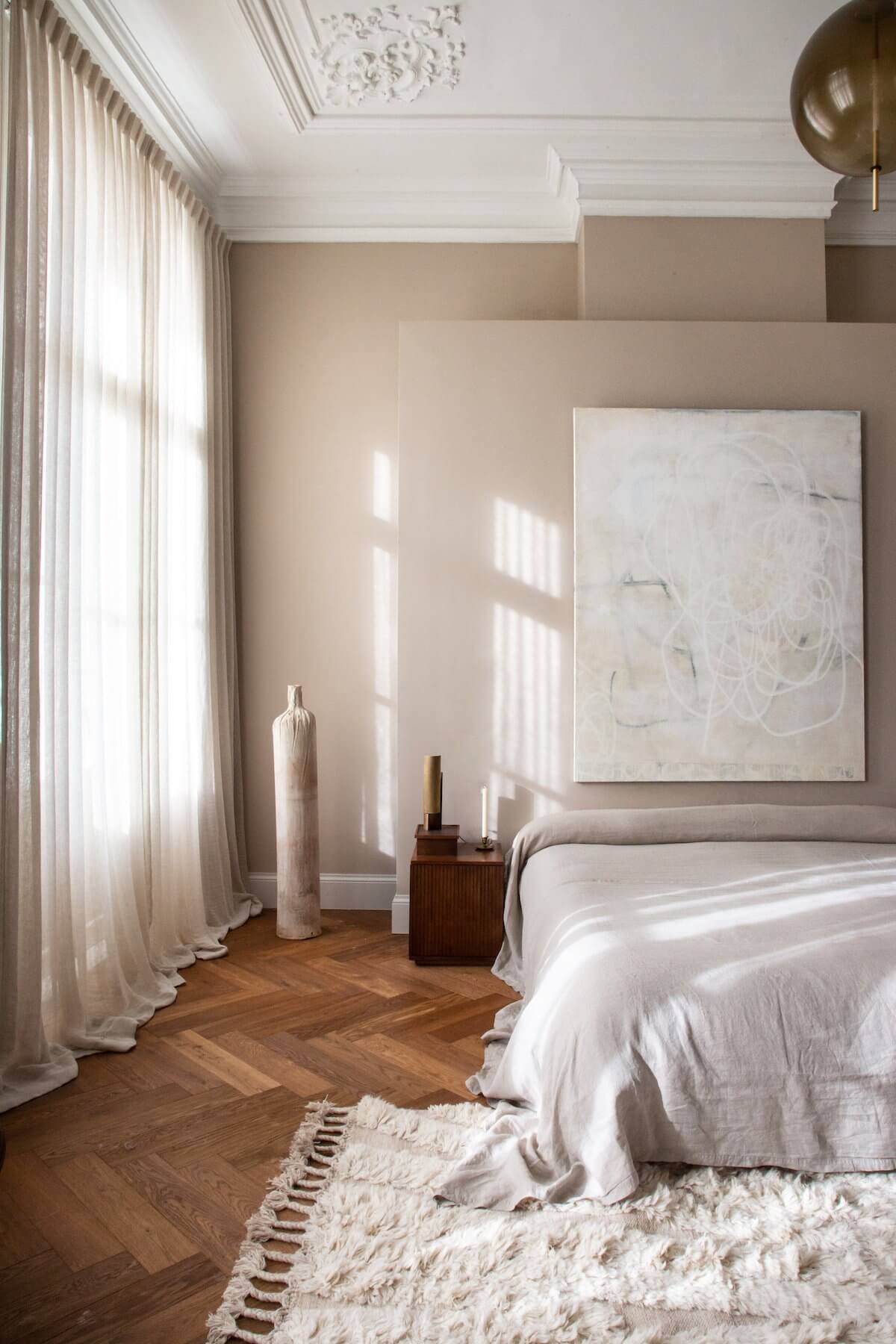 Avenue Design Studio designed an elegant townhouse with this neutral bedroom with high ceilings and a warm wooden floor.
A spectacular villa in Bath has a grand bedroom with a freestanding copper bath and beautiful ceiling ornaments. Classic and stylish.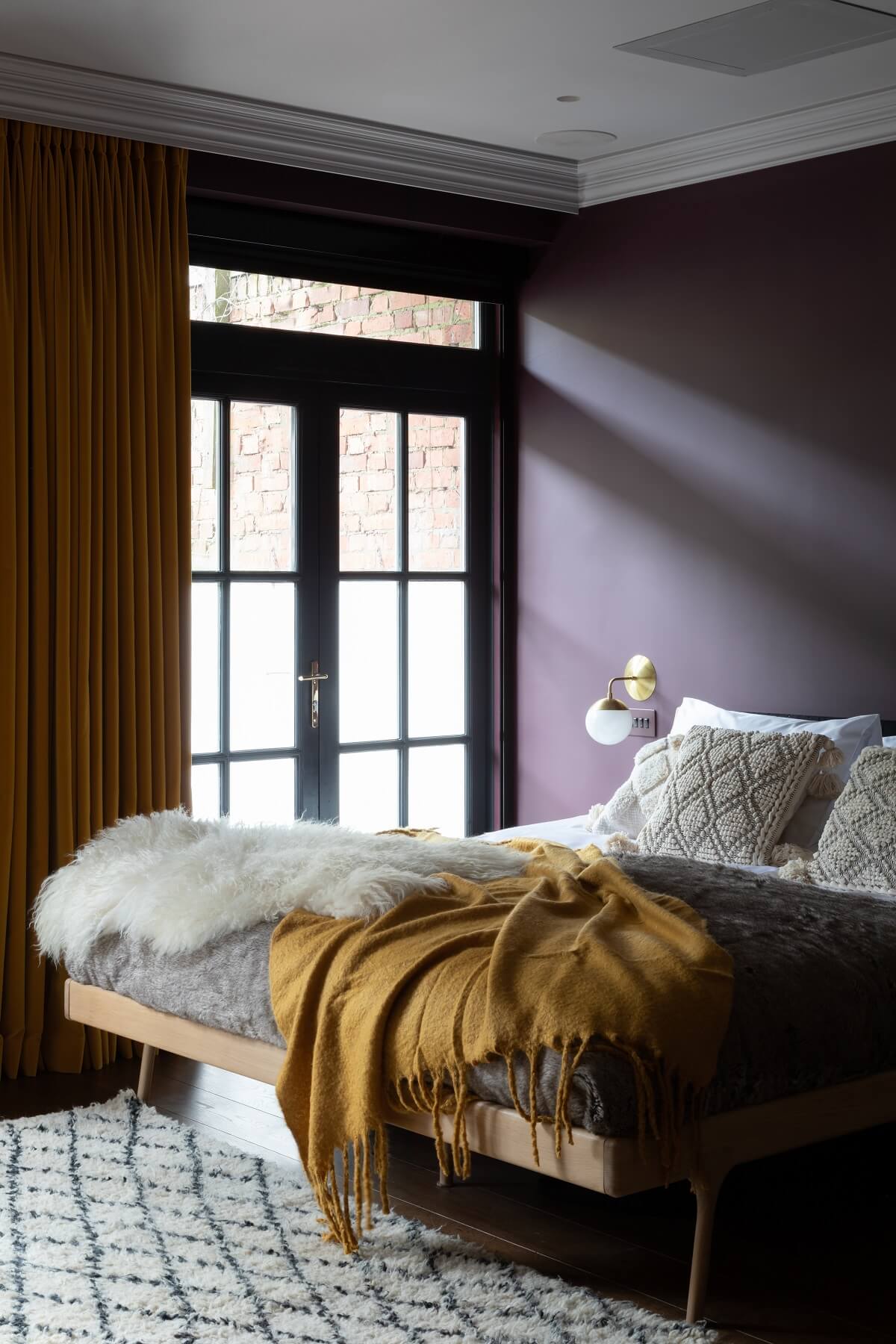 It's been a year of warm colors in the bedroom as you can also see in this room designed by Frank and Faber in a Victorian townhouse in London. The wall color is Brinjal by Farrow & Ball.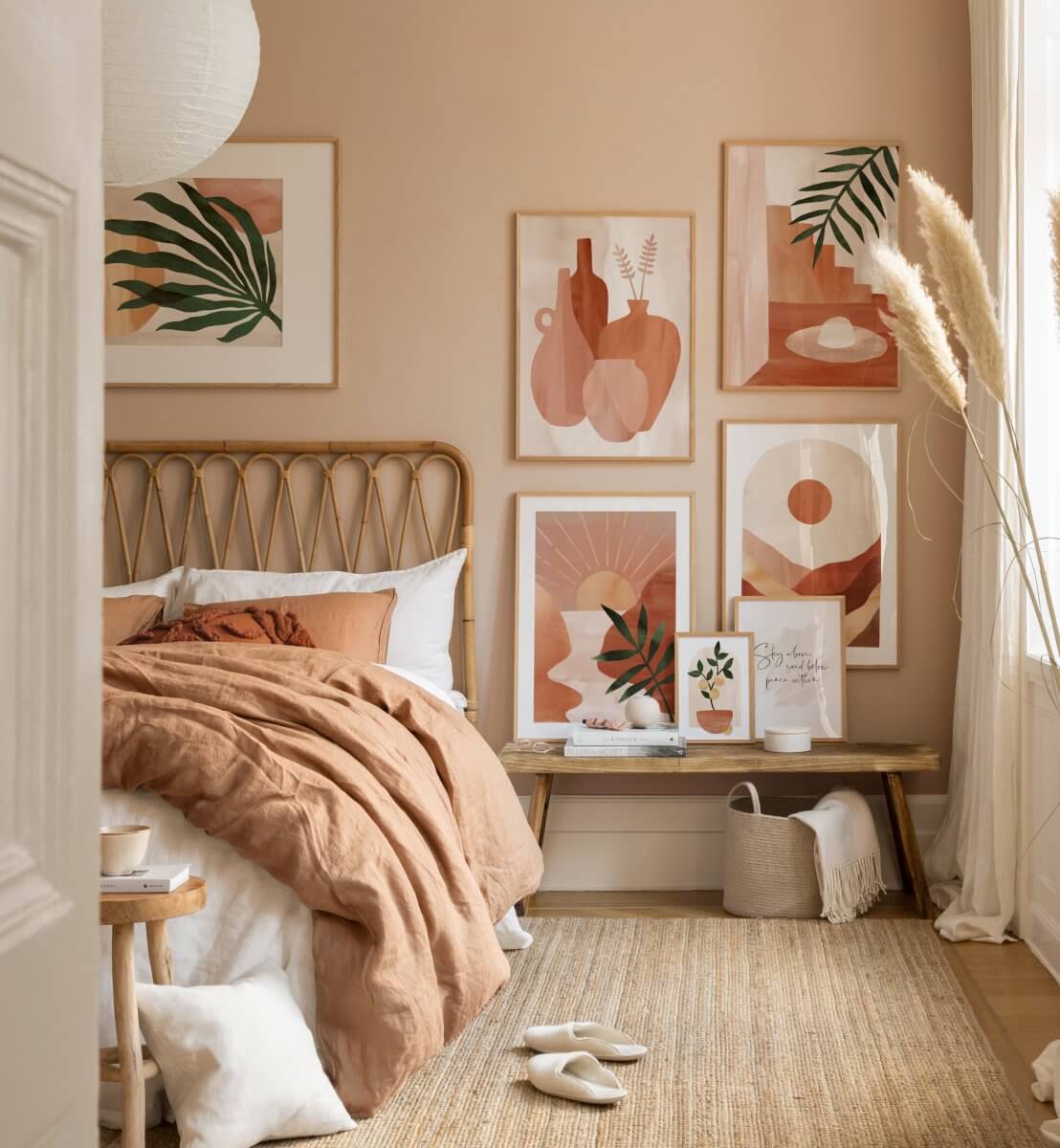 Warm and neutral that's how you can describe this lovely bedroom that featured in the Sherwin Williams Redend Point Color of the Year post.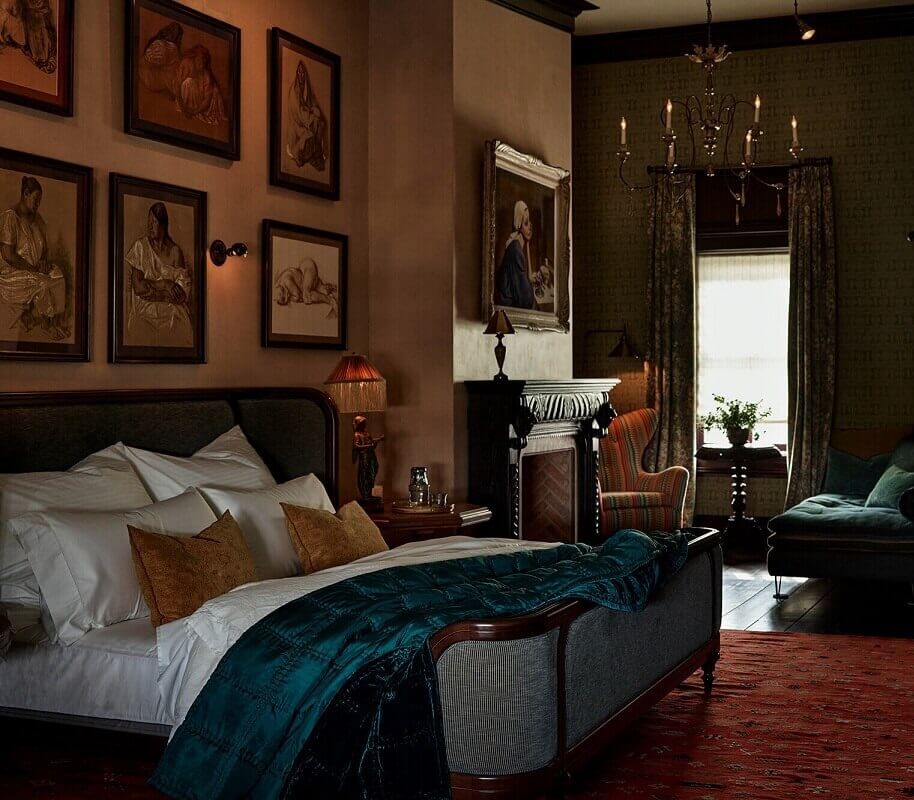 The Maker Hotel in Hudson, New York is decorated with vintage furniture and a unique art collection. This bedroom with a cozy seating area is my favorite room of the hotel.
These were, in my opinion, the best bedrooms of 2022. If you want to take a look at the best spaces of previous years you can check out the entire best of category by clicking here.